As post production wraps up on Atunida, a new teaser has been released, showcasing the fantasy and mystery the film promises, starring Samuel Olasehinde (Ajirebi Jnr.), Asinobi Steve N.R.C, Nene Nwanyo, Awe Ayobami, Deborah Jimmy, and Chris Isibor.
---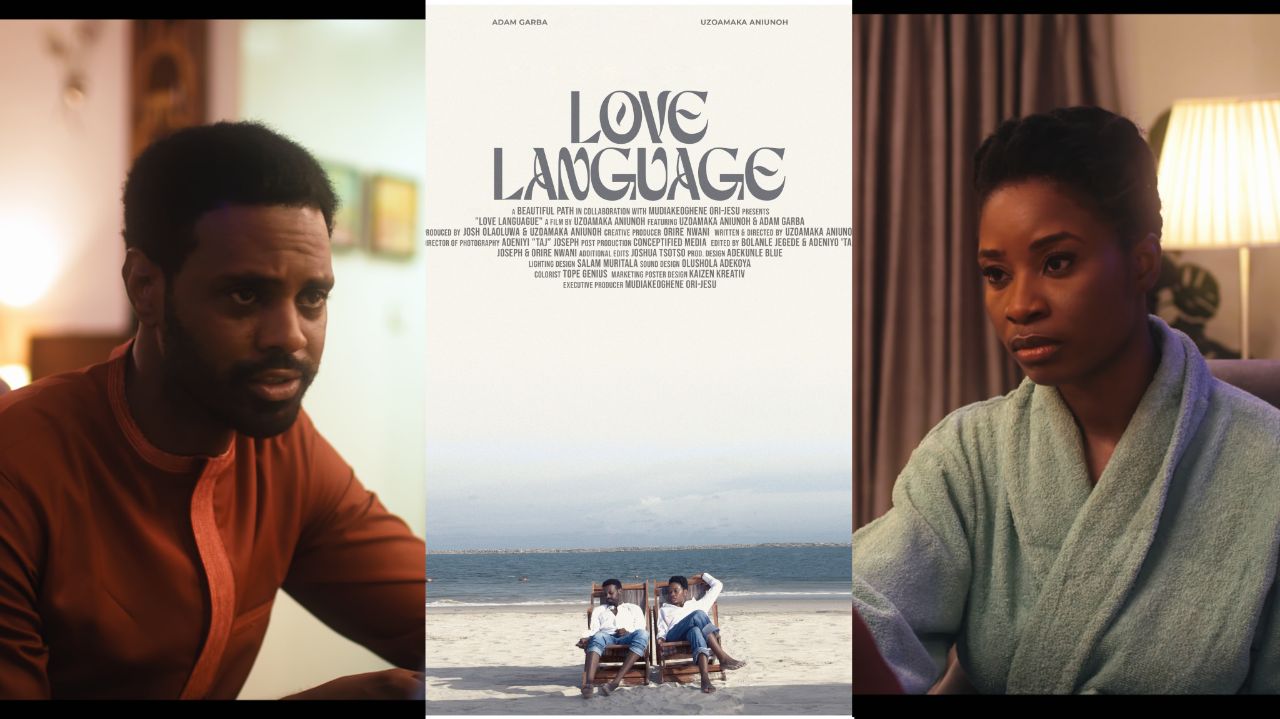 First Look at Uzoamaka Aniunoh's Directorial Debut, 'Love Language', a Story of Intertribal Love
---
Atunida follows a young man who falls head over heels for his neighbor who might have a distinct taste for her men. In the bid to win her over, he makes decisions that would forever change his life and hers.
Written by Kamisi Adebisi, Atunida is produced by Sherif Adekunle and directed by Abolaji 'Zealat' Rasaq.
"Atunida is a one-of-a-kind project. It stretches our imagination and teaches us about self-love and confidence. It also tells us that every action has consequences. On one hand, it's love, on the other hand, it's drama, all of which are cooked inside the juju-fiction world," Sherif Adekunle tells WKKUp. "The writer has done brilliant work by initiating the idea and scripting it and we've brought it to life. The film speaks to everyone and we hope that you get the message and enjoy the experience as much as we did when creating this beautiful and timely piece."
Atúnidá is packaged by Carmsee Media and Entertainment.
Carmsee Media and Entertainment, founded in 2020 by Oluwakamisi Adebisi, debuted its first production, Another Murder, in 2022. The production company aims to tell topical African stories in a relatable way for a global audience to enjoy, through short films, feature films, documentaries and web shows.
The release details of Atunida remain unknown.
Share your thoughts in the comments section or on our social media accounts.
Sign Up: Keep track of upcoming films and TV shows on your Google calendar.