I last officially spoke with Taiwo Egunjobi in 2021, shortly before the premiere of his film at the NollywoodWeek Film Festival. During our conversation centered around his second film, All Na Vibes, as he spoke passionately about the need for improvements in story crafting within Nollywood, I observed a few revelations about him.
Let's summarize them into 3 key traits. He is a hands-on filmmaker who is keen to get involved in every department. He cherishes film criticism (as a former critic himself). And he is greatly inspired by Steven Soderbergh— "a filmmaker with a diverse filmography who is able to move from genre to genre"— which I interpreted as a possible route for Egunjobi as well.
Today, following our latest conversation before AFRIFF 2023, only 2 out of those 3 traits still ring absolutely true. The filmmaker has reconsidered the Soderbergh attribute I associated with him, a stance that might shift once more by our next meeting. That's how dynamic he is, consistently open to avenues that prompt his growth as a filmmaker currently passionate about telling stories that "explore people who are under immense pressure."
His latest, A Green Fever, stars William Benson, Ruby Okezie, Temi Fosudo, Deyemi Okanlawon and Darasimi Nadi. Co-produced by Nemsia Films and Sable Productions, the synopsis of the period drama reads, Kunmi, an architect, and his daughter Ireti, who has a rare medical condition, rush into a mysterious mansion in the middle of nowhere after Ireti suffers a lethal stroke as they journey through the outskirts of 80s-era Ibadan to Old Oyo.
With a curfew in town and no other options to take, Kunmi and Ireti are asked into the old residence by the kind and nervous host, Matilda. But things turn sinister when Colonel Bashiru, her lover arrives suddenly, rendering a potentially random night increasingly unnerving and viscerally disturbing.
One constant amidst Egunjobi's dynamic evolution is his partnership with Isaac Ayodeji (a screenwriter), Egunjobi's closest collaborator, in a synergy that persists in their latest venture, A Green Fever. In this exclusive interview, we discuss his story development process with Ayodeji and Nemsia Studio's entry as a co-producer, while he speaks extensively on the fourth wave that will usher in heightened audience demand for storytelling that matches global standards.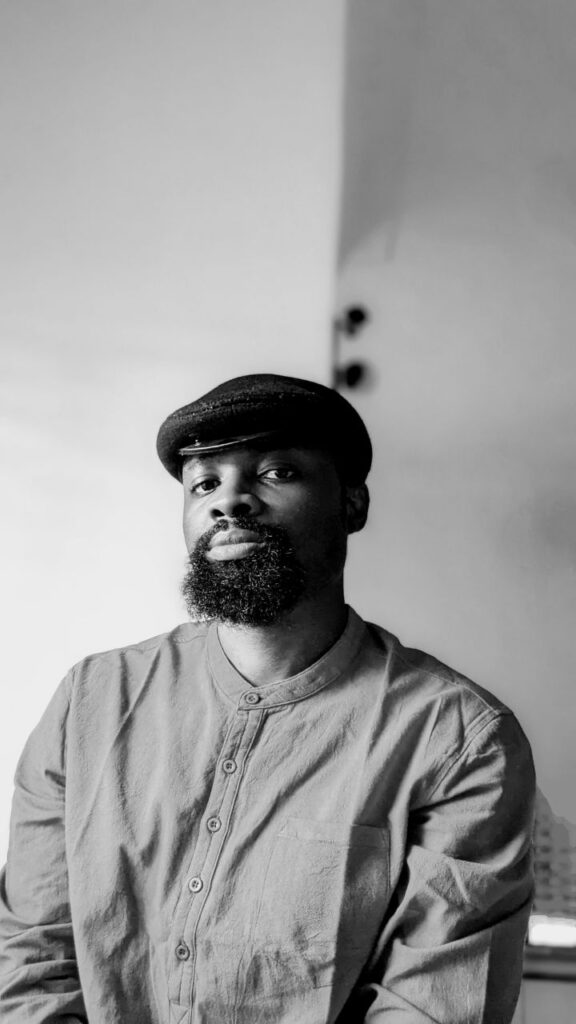 This interview took place over a virtual call before AFRIFF and has been edited for clarity.
Ikeade: The last time we spoke officially was before the NollywoodWeek Film Festival in 2021. Your sophomore film, All Na Vibes, was screened at the virtual edition of the festival. We were just starting out then and you were our first-ever interviewee on the publication. Two years later, your third film will screen in competition at AFRIFF and we were invited to cover the festival as a media partner. 
This trajectory on both sides dawned on me as I was preparing for this interview. We have come a long way, growing in our own ways. How has it been since NollywoodWeek 2021 and how have you evolved?
Taiwo: It has been a lovely journey. As a filmmaker who is still making a name for himself, I believe a lot in continuous self-evaluation and I think that continuous process has helped me tweak or change my positions on some things I used to believe. I think I have a lot of things to learn but I'm also convinced I've grown a lot.
Ikeade: That search for improvement should never end. As the founder and managing editor of What Kept Me Up, I have realized there is a lot to always learn about everything in order to keep improving our quality, for example. And recently, I have battled a bit of anxiety on what steps I want to take next, how to take them and how our readers will take such changes. Do you also feel any pressure going into your third film about meeting your audience's expectations, demands and a standard you have set for yourself?
Taiwo: Watching All Na Vibes over and over, I have noticed quite a number of things I don't like about it. That's normal, I am my harshest critic. Still, making that film and seeing those things humbled me. Isaac [Ayodeji, All Na Vibes screenwriter] and I also had countless meetings to break down the things we didn't do right.
So the standard we put on ourselves while making A Green Fever with more resources was higher. We felt we had some knowledge deficits and naturally went back to learn from the text and films, which we analysed deeply, and our appreciation for the craft and for self-criticism actually increased.
Ikeade: Your response shows how highly you rate critics, criticism and feedback. So, outside yourself, who would you say is your biggest critic? Who do you go to for the harshest feedback on your work?
I take criticism from all angles, from the random guy on YouTube to industry critics like Joseph Osamudiamen and Wilfred Okiche. I also send out my work to older storytellers I respect from time to time. There is even an egbon who thinks I am rushing, asking me why I can't wait another 5 years before making my next film.
During story development, I have these people around me, some of whom are not even hardcore film students but are libraries of films, like a tech bro of mine in Ibadan or my twin brother who will tell me forthrightly when an idea is trash or serviceable. From there, myself and Isaac begin to rework the trash and pinpoint the exact problems. Then we continuously rework it, no matter what stage we have reached during development.
Ikeade: That's quite a lineup of individuals in your life whom you seek feedback from. Still talking criticism and feedback, you detailed a theory in a Twitter thread that painted a picture of a fourth wave when knowledgeable audience feedback in the Nigerian film industry will be high. So, would you say we are already in the fourth wave that you mentioned in that tweet?
Taiwo: Seeing the responses to a particular film a few weeks ago, I quote tweeted the original thread and said "we are here". And where are we? We are in the film overload era.
In the thread, I said audiences will learn and they will demand more. But I am discovering that apart from that, audiences also have to prioritize what they watch because there is so much to see on these streaming platforms and in the cinemas. We've got a thriving sketch film community, look at guys like Agba or Samoagbero, or even Layi, that dude is doing some form of cinema.
These days, audiences are really educated visually and story-wise. Now, it's going to get more difficult to earn that attention across 1 hour 30 minutes of a film. So we are stepping our toes into what I call the fourth wave and we are going to see more of that in the next 3-5 years, a period where audience maturation explodes.
Ikeade: I find that exciting because people always say critical reviews in Nigeria cannot change anything in our films since there is no incentive for filmmakers to take feedback from critics. Such that audiences still love some of these films even when they are critically panned. Do you think this is that moment once the audience matures and starts demanding better— a period when there is an incentive for some of our filmmakers to actually improve their craft?
Taiwo: At this point in time in our industry, the function of critics has not been more important. This is because the industry needs our story to be crafted for the global audience and even if we filmmakers reject criticism, the world is listening, reading and learning about our work. From there, perceptions are being formed. And those perceptions are crucial in the global perception market where you try to win the attention of the tastemakers and there is also the financial market where you try to get funding and then make a profit. All of this is building up the Nigerian film industry and so that makes everybody important, including critics.
Even if the filmmaker claims not to really bother about criticism, that's a personal opinion to have. But I think as we expand more globally, the bigger targets we put on our back. What that means is that audiences will grow and the necessity for criticism will increase, helping audiences decide what to watch and also frame audience perceptions. At that point, you do yourself no favours if you completely ignore the utility and function of the critic.
Ikeade: As I said, I am excited about this fourth wave. At crucial times when we really need the audience to come along, but then they bash the critics on behalf of the filmmakers because they do not see what the critics see. So their maturity should add to the critics' demand for better films eventually.
Taiwo: That is an occupational hazard everywhere, even in Nollywood today where in some cases the audience feels like the critics have gone off-point. In such cases, if the film is really likable and the critique is widely off the mark, the critic will get the ire of the audience and we've seen that happen in other film industries as well.
Ikeade: And All Na Vibes was your first film to be released to such a wide audience through the Netflix deal, after doing Kweli and AfrolandTV for In Ibadan. What was that like as the Netflix release date got closer, knowing that the film would be seen by many more eyes?
Taiwo: Despite not having a big budget or banking on any stars, we were able to put the film on Netflix, which made me happy and proud of what we accomplished. But I was also a bit bothered because, by the time it [All Na Vibes] was coming on Netflix, I had grown beyond it.
Ikeade: So, when the feedback and criticism started pouring in, how did you take those conversations and what did they mean to you?
Taiwo: Those conversations were interesting in the sense that they were really helpful. I think I read and listened to everything I could find. That helped me because I was able to understand more about the audience from what they said and didn't say. Everything was useful, the kind and unkind comments as well.
Ikeade: And how are you as a filmmaker finding the fourth wave with the increased conversations and discussions taking place and how are you finding your footing as we step our toes in this period?
Taiwo: The fourth wave is a hypothesis that I drew based on what I was reading about the future of the industry. It is an invitation not just to filmmakers but also to myself to raise our game ahead of that big shift. For me, it has just been about constant improvement.
I texted Isaac earlier today, telling him that we need to draw up a list of 10 things to make our next film better than everything else out there. Not a gimmick or pretentious conversation but actual things we can do immediately. Naturally, you read widely and study more films across and beyond the continent, learning from the greats, and learning about better storytelling. So it's been a big process of trying to improve on all frontiers of filmmaking. That's really what the fourth wave is doing for me.
Ikeade: Talking about finding ways to improve our stories, your own storytelling and the craft, what would you say, if you had to put it in one sentence or one particular element, was the general audience feedback you got from All Na Vibes, that made you go, "This particular thing definitely has to improve in my next outing"?
Taiwo: There are several things but one of them was written by a good friend of mine. The criticism is that the party that was supposed to be the life of the story was given little attention from a narrative standpoint. I mean a few things failed during production but let's leave all that as excuses. That was a strong point.
You don't promise something in the premise of your story and then you don't even touch it at all in your film or you just touch it softly. So that was a big note for us that if we're promising something in the next film, then we've got to deliver it one way or there's no show.
Ikeade: That's a solid point. I also remember that you submitted All Na Vibes to AFRIFF that year but didn't get selected. How does it feel to be selected this time with A Green Fever?
Taiwo: I had always taken it personally in the years when my films were rejected. But I was certainly much more confident when I was sending A Green Fever.
It feels good to be selected. It's a great showcase and a great place to network with people and get feedback. We are in competition as well so we could snag a few awards if the audience allows.
Ikeade: A Green Fever as your third film marks a first in a couple of ways for you. It is your first production with a bigger and more well-known studio namely Nemsia, and the other is named Sable Studios. I know Nemsia is run by BB Sasore and co. Can you tell us a bit more about Sable and how the entire co-production came about?
Taiwo: Sable is a production company founded by a producer, Emiola Fagbenle, who also co-produced All Na Vibes with Content Docks. Since then, we have unofficially closed Content Docks. But I happen to have a great relationship with Sable, so we decided to go again.
As for Nemsia, one of the founders and I got talking after I made In Ibadan, I was introduced by a mentor and that was it. Then I did a few things for the studio, including working on a Breath of Life as a second unit director. Then the discussion of what I was working on next came up and I had been developing A Green Fever and so we sent that over and they came in.
Ikeade: How different was it working with Nemsia? With such an established studio in the picture, were there any differences or new things in your process?
Taiwo: I think what's amazing about Nemsia is Nemsia Studio is first and foremost a pro-artist environment. They really love the art of filmmaking and cinema. So when we got talking, they got what we were trying to do and liked it, they also gave their crucial input for the script, and some character work.
Generally, they really encourage you and the things you want to do, granted you're able to defend what you want to do, they let you work. So from that point for someone like me who has had apprehensions about working in big Nollywood in the past, they just make it a very easy process.
---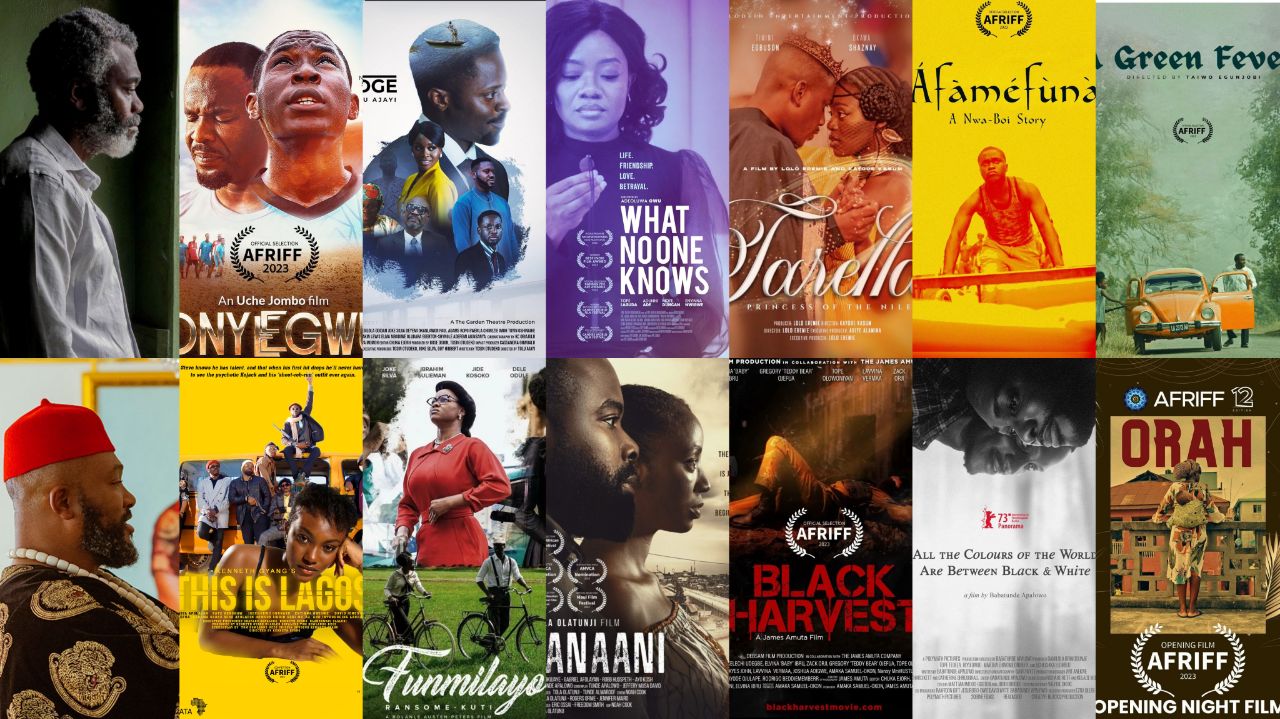 14 Must-See Nigerian Films at AFRIFF 2023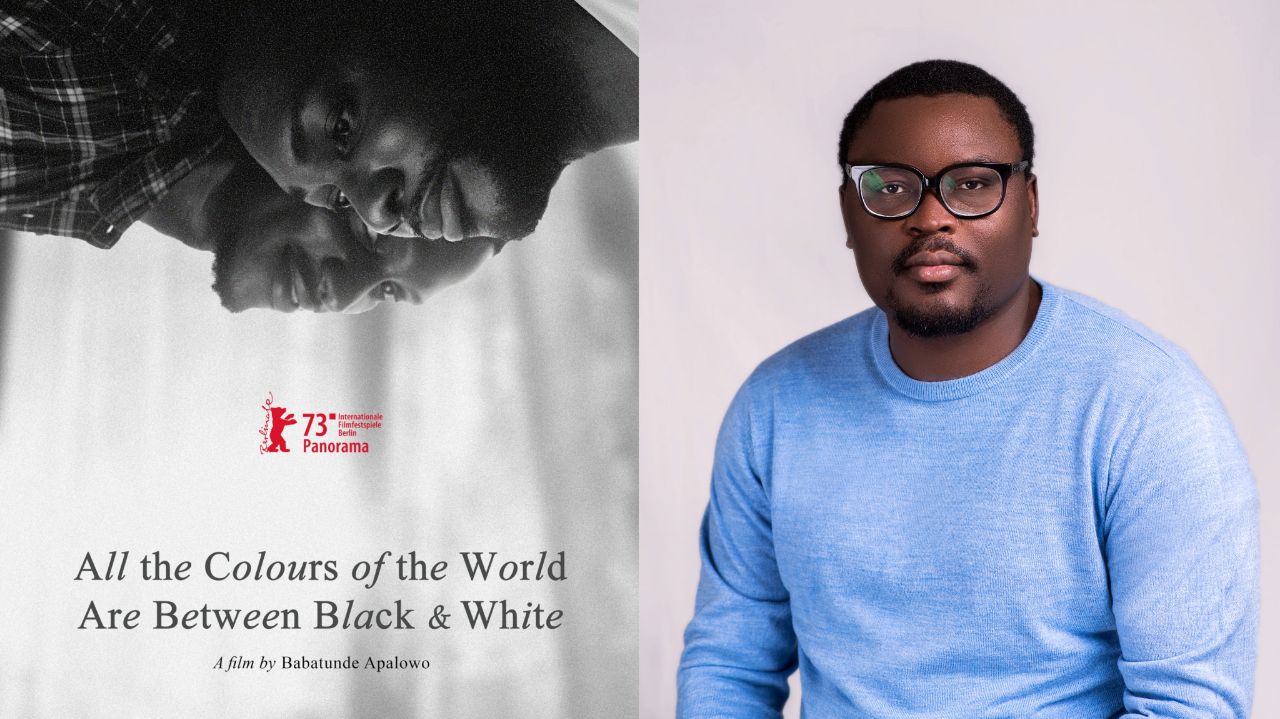 Capturing "Taboo": Babatunde Apalowo on Delivering a Queer Nigerian Film, From Early Challenges to a Berlinale World Premiere
---
Ikeade: I think, even seeing how you are reunited with members of your crew, for example, your cinematographer Fadamana Okwong. It shows how you are still trusted to deliver with the same team.
Taiwo: They are really big on you having the people that you trust and believe in around you, as long as they can do the work at the right level.
Ikeade: Sometimes when one makes the switch to work for a studio, they might strip you of your former tribe and provide you with new hands. Seeing those names again brought a smile to my face. So, recurring elements aside, how did you as a director approach A Green Fever differently?
Taiwo: A Green Fever came out from conversations that I had with Isaac about different stories.
As we developed the story, we realized that it had a lot of the things we enjoy in films. And so we approached it holistically as much as possible and ensured that we spent a reasonable time working on it because we started developing A Green Fever last year. It started off as a surreal idea I must have found from reading a Murakami story about a man who gets crushed by a big sculpture he tried to steal. That snowballed all the way down to this thriller about a man and his daughter. I think it was Peter Bogdanovich's Paper Moon that inspired the bit about the daughter.
I also remember rewatching Uncut Gems and really going after the films of the Safdie brothers, but that film really changed me as a storyteller in some ways. So we just kept watching this stuff and breaking them down into components and understanding what worked as we developed our own story on the side.
Ikeade: Now you've gone from a somber romantic drama in In Ibadan to a young adult drama to a noir period crime drama. What ties them all together for you as a director?
Taiwo: Well, we could say cast, like Temi Fosudo (laughs). But what I would say is in these three films, you will see people that are under immense amount of pressure.
In In Ibadan there is a lot of pressure on the young man based on forgiveness and dealing with issues of the past and the present. And in All Na Vibes, is about young people dealing with the pressures of the present. And A Green Fever is about the pressure of a young man in a house and maybe that's all storytelling is about. For me I think that's something I think I'm really enjoying as a storyteller now, to explore the lives of people who are under immense pressure.
Also, they're all designed to work in Ibadan so maybe that's also a link that ties those three movies together. All deeply and proudly Ibadan projects in some way or the other.
Ikeade: How do you always decide where to go next? For example, how did you know it was time to go back to the 80s and do a crime drama. Does your next step all come naturally?
Taiwo: When we spoke the last time, I think I told you about loving Steven Soderbergh. He has the rare ability to make about 1-2 films per year and he tends to just flip around genres.
I'm not saying I'm like him or close to what he's gonna achieve but that side of him was really attractive because I'm interested in these different worlds and scenarios every time.
For In Ibadan, it was based on a story that was personal but mostly utilitarian as it was what we could manage with no budget. All Na Vibes was more of us trying to comment on the situation in Nigeria and young people. And A Green Fever, we asked ourselves where we were going next, what was interesting to us?  Then I remembered we had made a low-budget period short film before In Ibadan called Amope.
Ikeade: the one set in a bar?
Taiwo: yes, it is somewhere on YouTube. And we enjoyed making Amope. And we thought to return to that world and try something around it even though it is not the exact same story. So, it was just natural.
And we have been developing lots of stories in this 80s-90s era because for some reason we are really interested in the conflicts within those eras.
Ikeade: What is it about this time period that you find interesting and can get viewers excited or increase their curiosity? What makes the era fascinating?
Taiwo: The 80s is very interesting because it was a very turbulent time politically in Nigeria, our economy was starting to tank and there was a lot of poverty. At the same time, there was a vibrant cultural life in music, literature and the golden cinema era.
So this turbulent time lended itself to dramatic characters because of the confluence of the military era, the poor middle class and emerging criminals, all of whom created interesting scenarios.
These scenarios are where the meat is for us because then you can discover the characters and they will point you to the story of their lives. And the way we develop stories, we don't go for plots. We discover the characters and then allow these characters to live their most logical lives.
So if you are watching A Green Fever, you will be seeing 80s characters, that entire turbulence, the military era, drama and maybe the romance of the era and then box them in a claustrophobic space.
Ikeade: And the title A Green Fever itself connotes a lot of meaning. Without giving anything away, what's the film about and the connection to the title and possible meanings?
Taiwo: The title just dropped on our lap. It has that double meaning. It could be a desire for money, it could also be an actual disease caused by something we don't know. It was just a natural thing to go for it because I think the film itself has two expressions within it.
Ikeade: Now, let's go back a bit to the Steven Soderbergh reference. He is someone that inspires you as a filmmaker who cannot be boxed in a genre. Is that something that you're also looking to imitate?
Taiwo: At this time I don't think so. Maybe I'll eventually come back to that but currently, some ideas are really interesting to me. Some ideas that I have gathered for my next 3-4 projects are all connected in some way.
It is like a connected plot of five films that are not connected directly but indirectly there are threads about them that are similar. That's what I think it's going to be as much as I enjoy Steven Soderbergh. For now, I am working on a couple of similar ideas that I really want to spend time excavating.
Ikeade: And I think I have come to know you even better with this second official meeting. What can you share about the release details of A Green Fever?
Taiwo: It will be released on an announced date by Prime Video next year.
A Green Fever premiered at the just concluded Africa International Film Festival 2023.
---
Share your thoughts in the comments section or join the conversation on Twitter.
Sign up: Keep track of upcoming films and TV shows with Google Calendar.
(Interview updated: An updated draft of the interview edited for further clarity was published.)