Covenant is a new Africa Magic original series that tells the tale of a family in turmoil, quest for power, vengeance and forbidden secrets. The political series will also be available to stream on Showmax every weekday.
With the finale of Dilemma and Venge in September, Covenant is one of two new telenovelas to replace the concluded shows. Covenant will star Clarion Chukwuka, Anta Laniyan, Linda Ejiofor, Funsho Adeolu, and Shaffy Bello.
Behind such yearlong telenovelas are writers who make up the story creative team, referred to as the writers' room, breaking down ideas and scribing plot lines that will hold viewers through the twists and turns. Ahead of the premiere, the writing team has shared a few bits and pieces about themselves with WKMUp, as they discuss how they prepared for the new modern political series and tease the story in their own creative ways.
---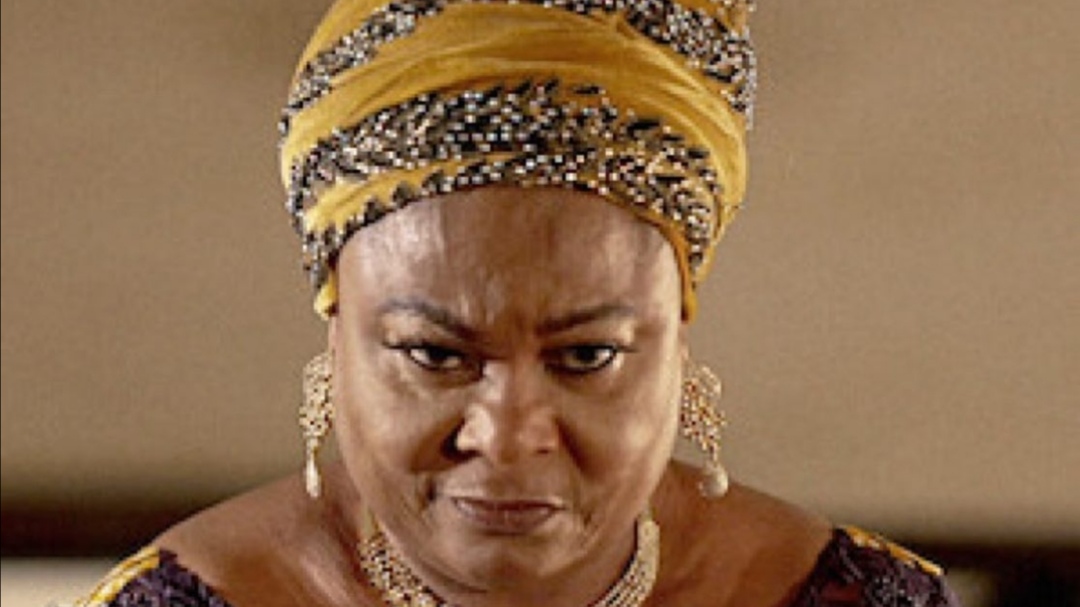 The Biggest Revelations from King of Boys Documentary, 'The Making of a King'
---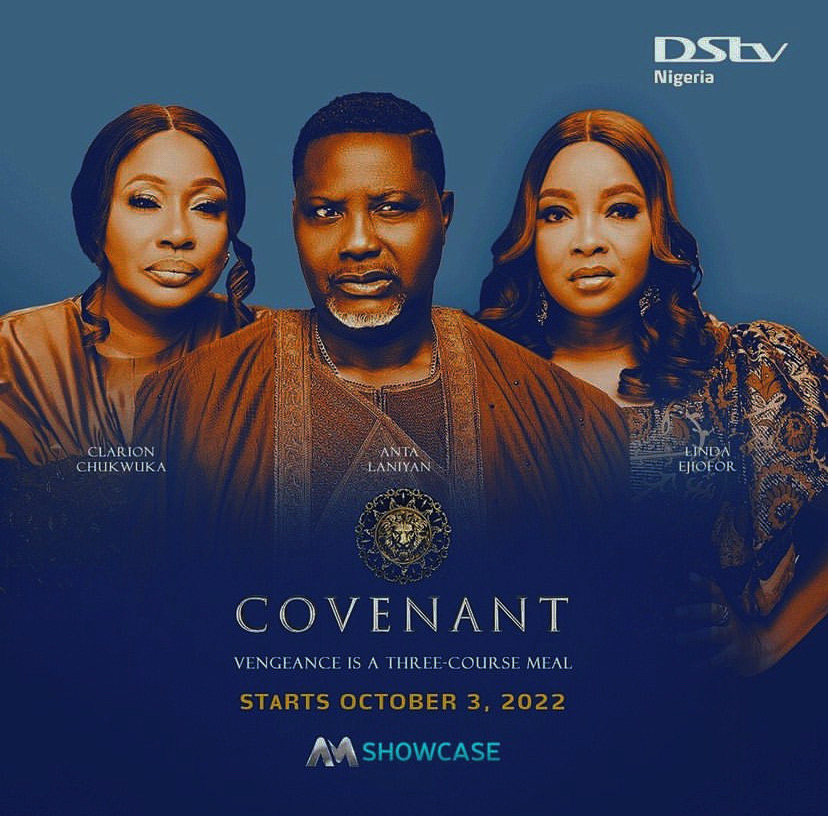 Meet the writers' room of Africa Magic Covenant
Our two questions:
Which TV shows/films did you watch or rewatch to prepare for the Covenant writers' room?
What is Covenant's premise in your own words?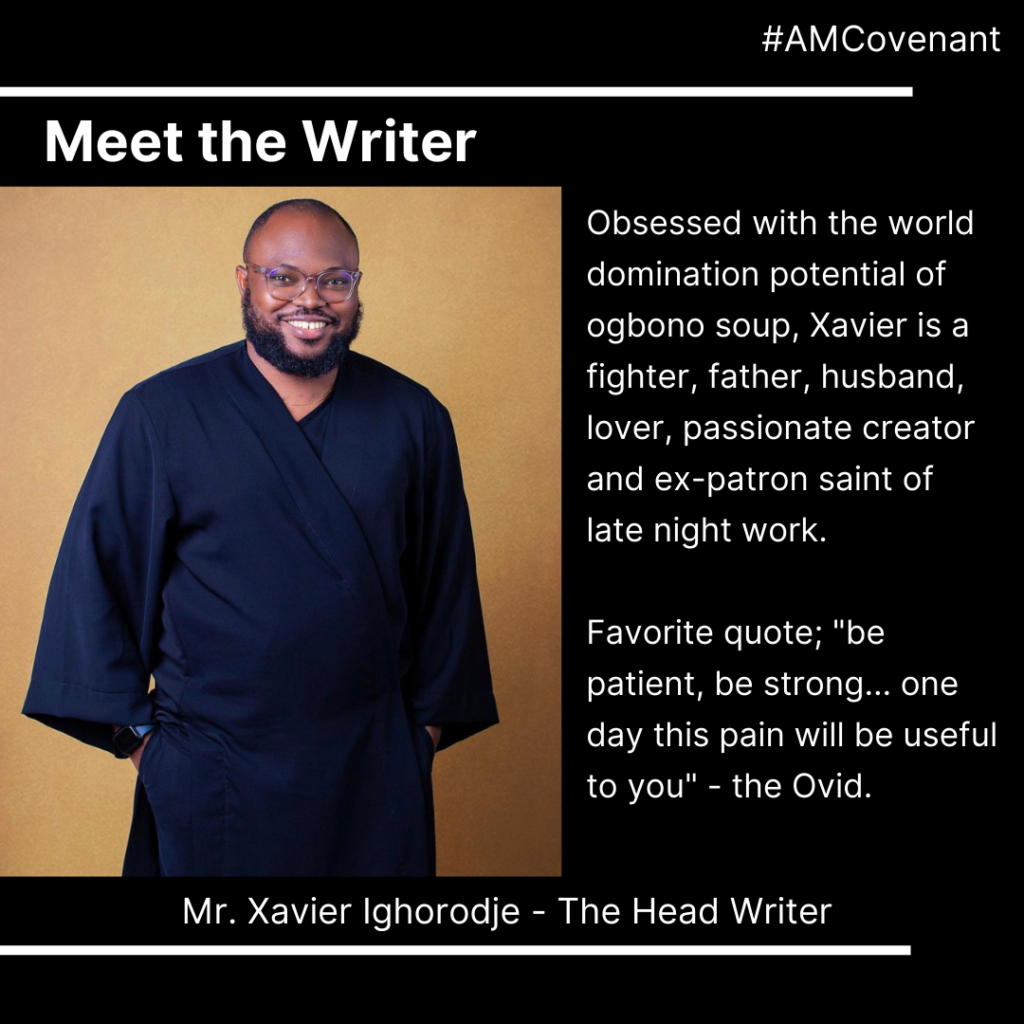 During the story development phase two years ago, I watched Gangs of London (show), Gangs of New York, (film), House of Cards pilot.
With the turn of election cycle on the horizon and as politicians hustle for a piece of the pie that is Lagos, the destinies of 3 unsuspecting individuals will be entwined with fatal consequences.
Stephanie Dadet, Story Editor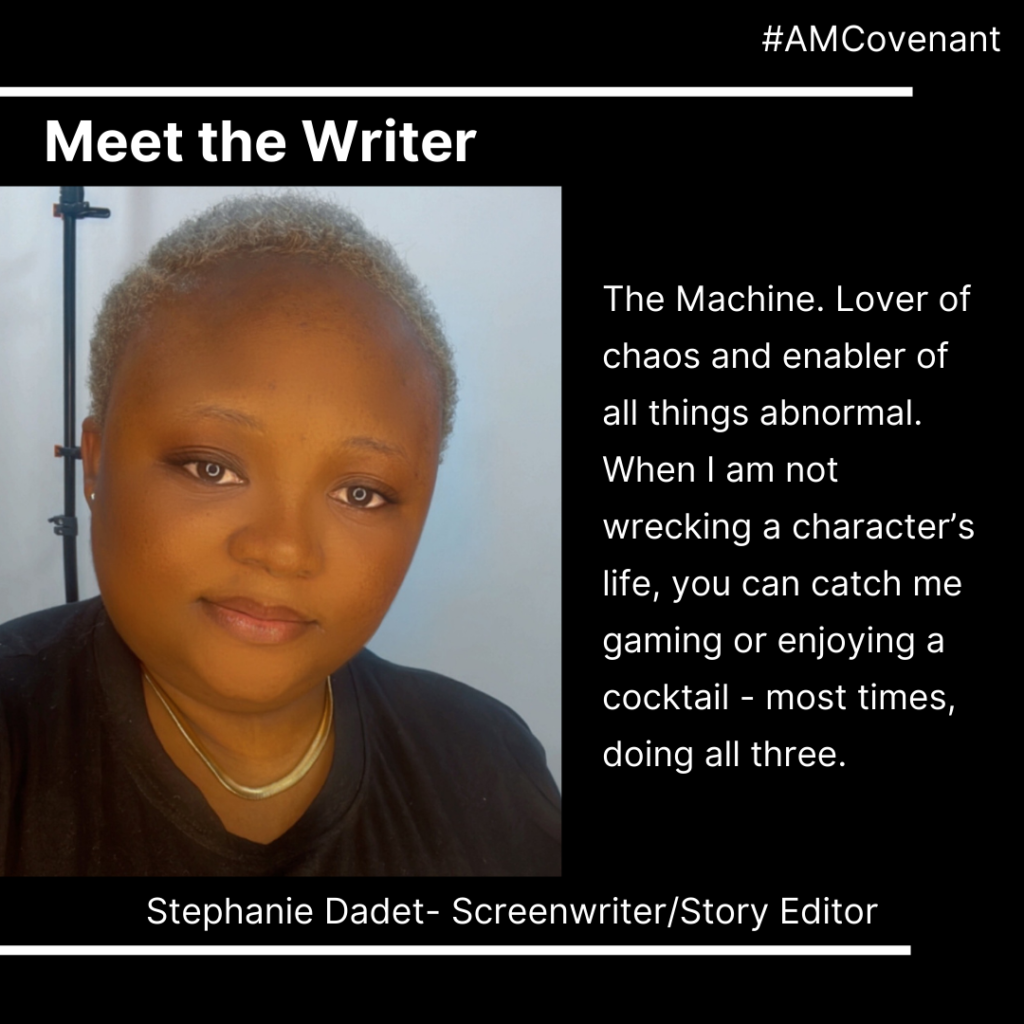 I watched Succession and Dynasty.
Covenant is a commentary on society – an unfair system rigged by the wealthy and the people who are pawns in a game fueled by greed.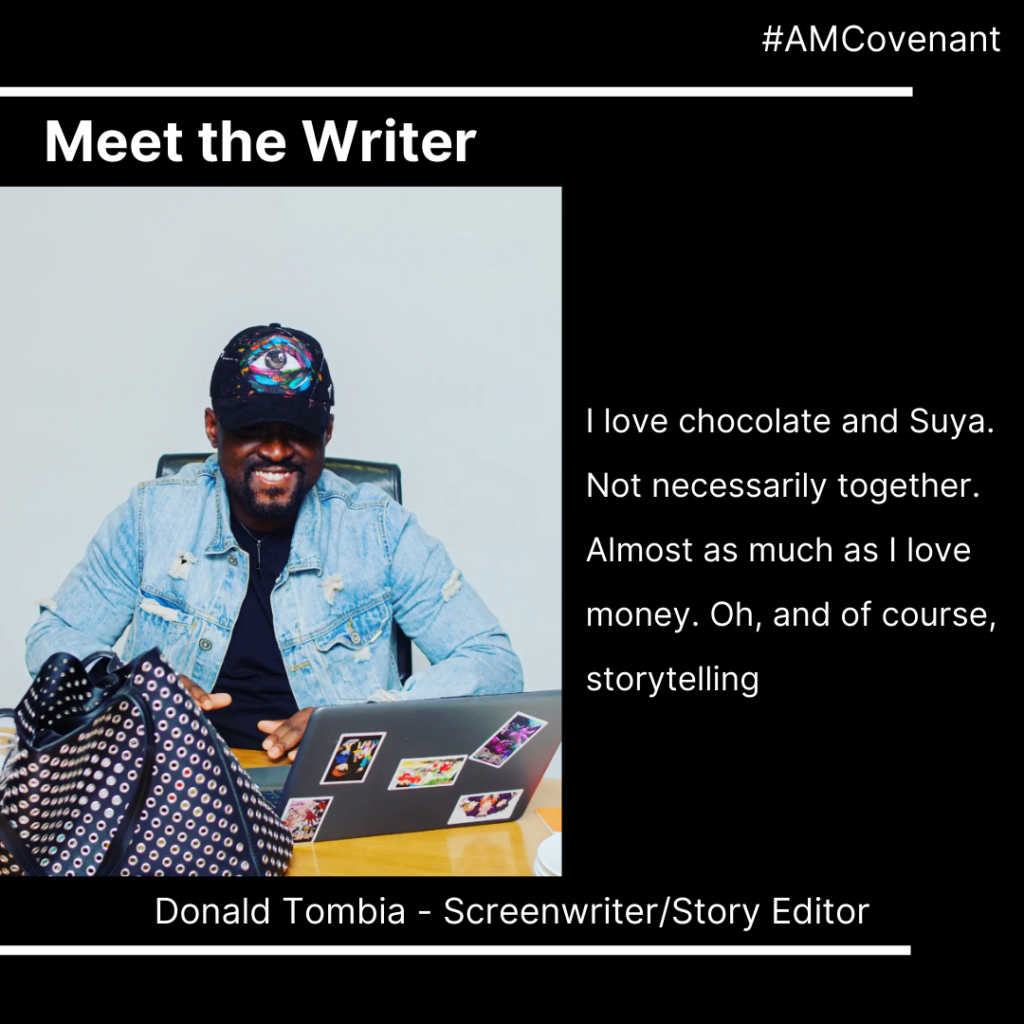 Covenant is a show with multiple compelling characters. In tackling the sprawling story world and various character arcs as story editor, I revisited flawed characters such as Frank Underwood of House of Cards, Voke Douglas of Afrocity, Severus Snape of Harry Potter, Logan Roy of Succession, and Tony Stark of Iron Man. Navigating what makes them relatable, regardless of their atrocious and sometimes inhumane actions, put me in the best creative position to bring Covenant to life.
Covenant is a show about societal power strata and the bloody symbiotic connection between those at the top and those at the bottom.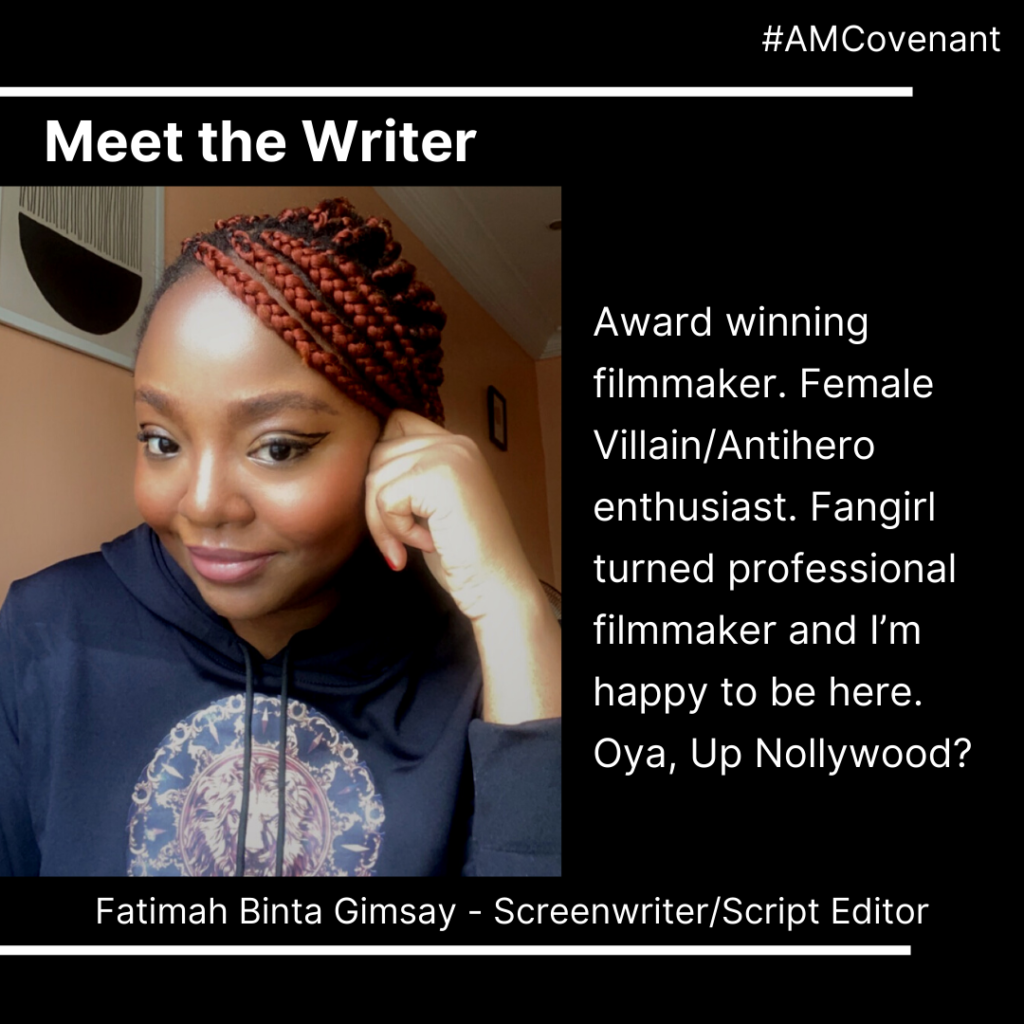 It has to be Succession and House of Cards with a comedic sprinkling of VEEP.
Covenant is simply a socio-political commentary and a mirror lifted to society, forcing us to look at the players, the pawns and the game, driven by greed, desire and hunger.
Nsikanabasi Uyoh, Story Editor Intern and Researcher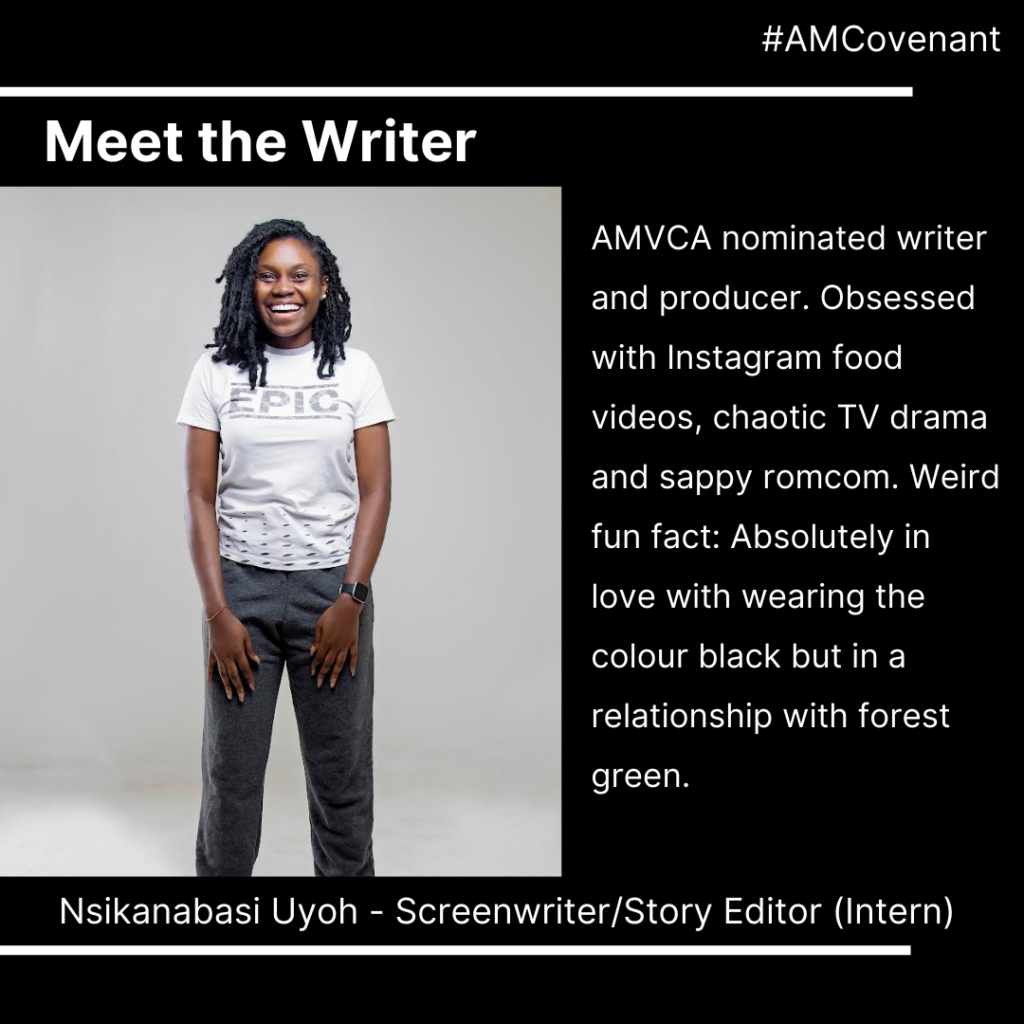 House of Card
Covenant is a telenovela centered on a family separated by greed, reunited by an oath to avenge the betrayal of the past.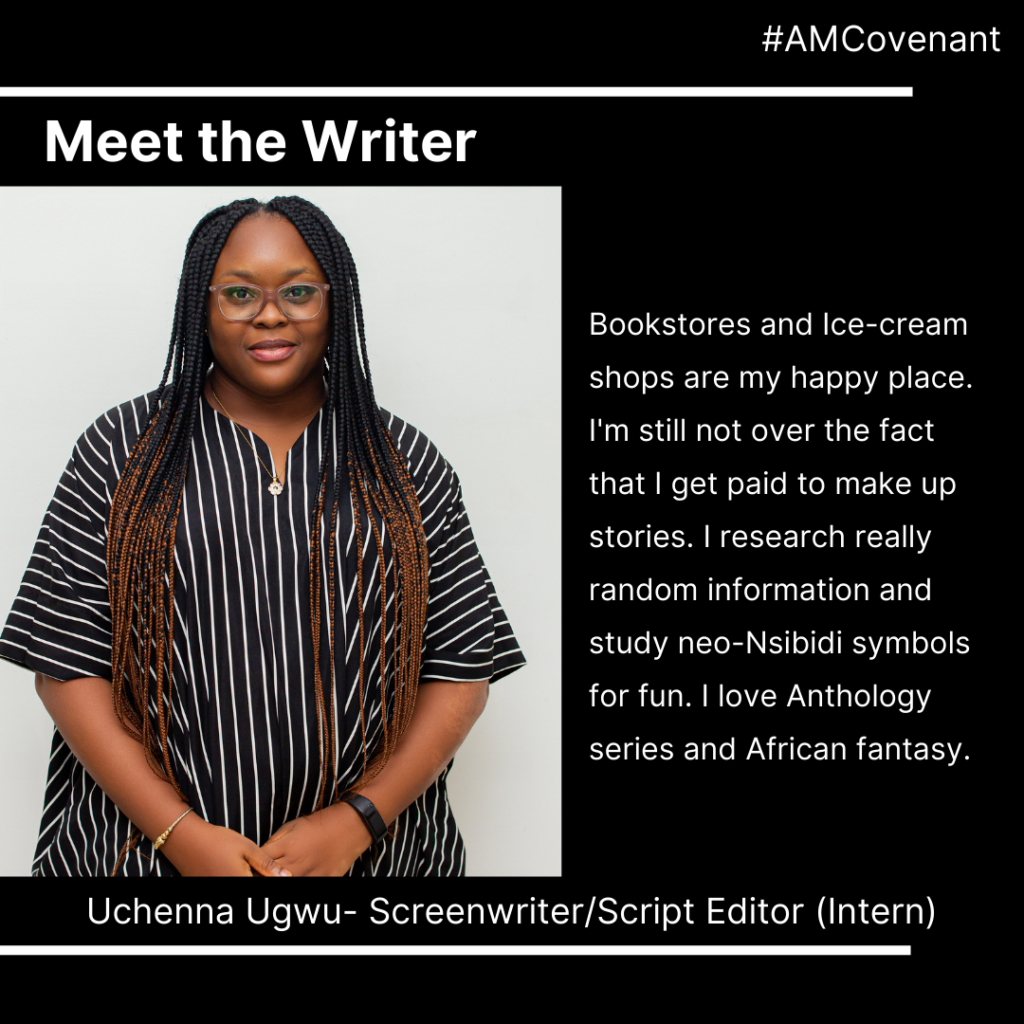 The Politician, Scandal, House of Cards.
The rich and the powerful own and run Lagos, playing their own games and political intrigues, but three strangers whose lives interconnect may soon disrupt the mechanics of things.
---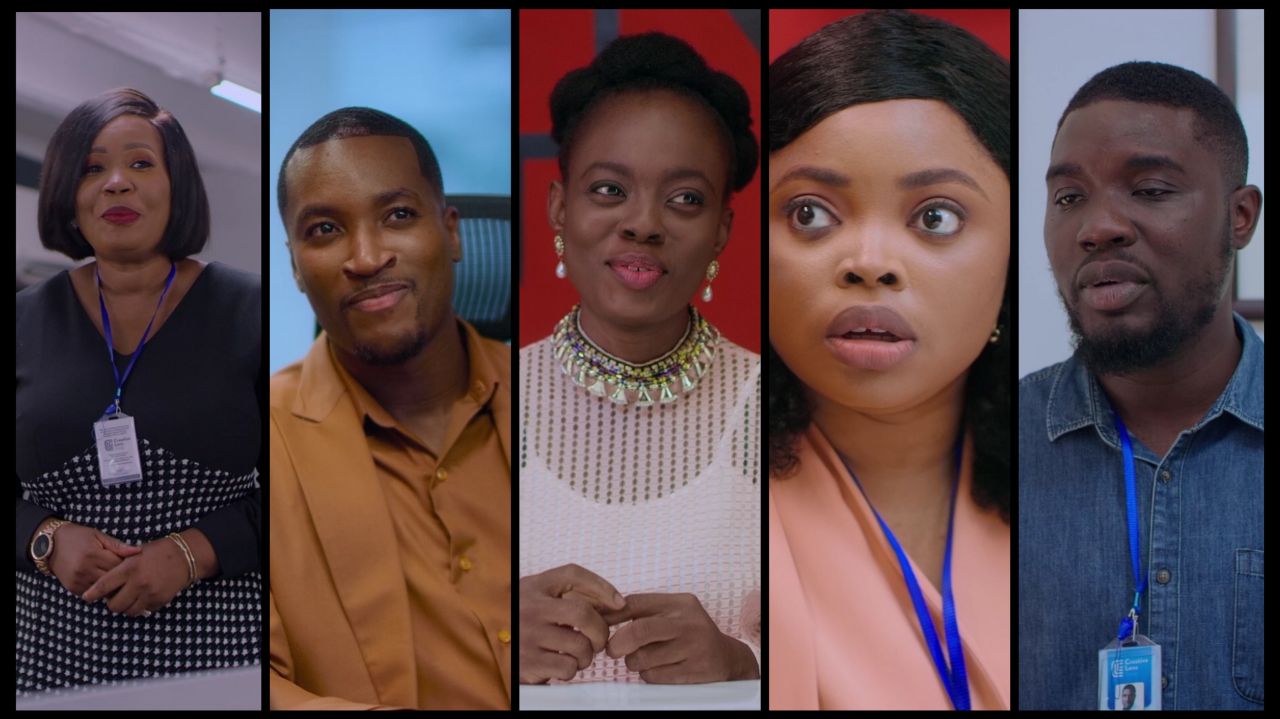 Watch Teaser: Netflix Picks Up Nigerian Workplace Drama Series 'Becoming Abi', Sets October Premiere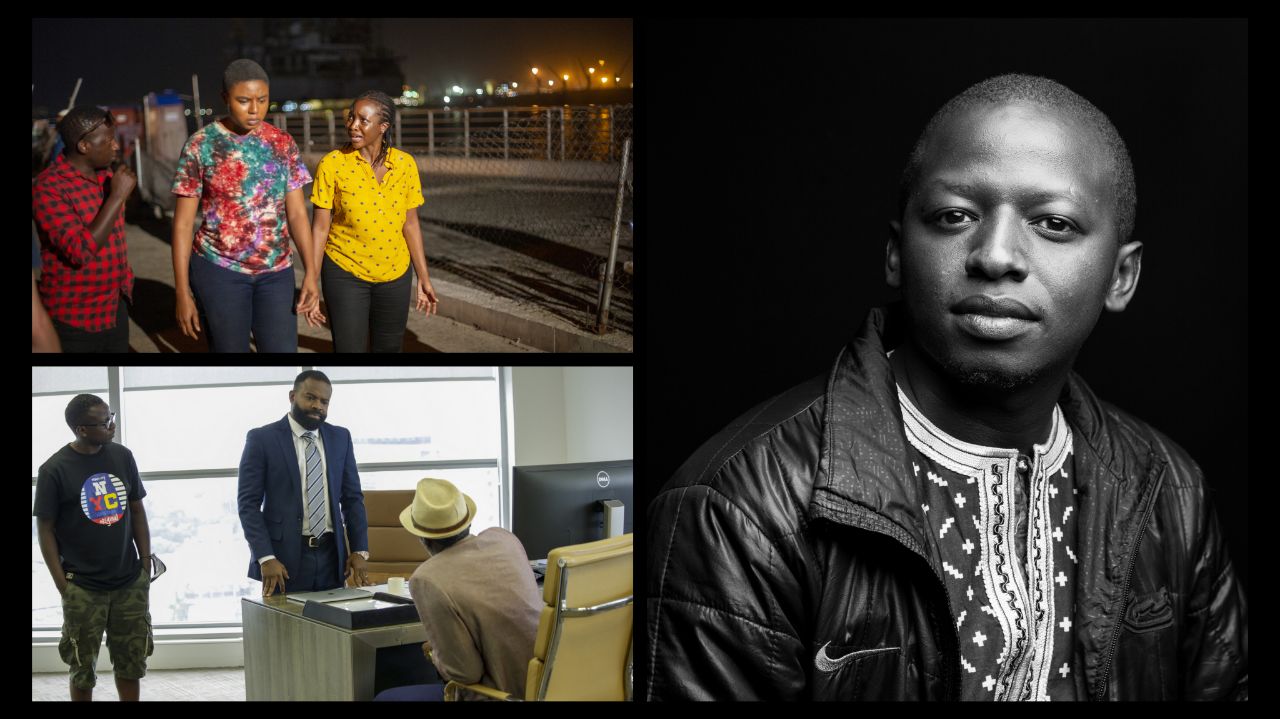 'Blood Sisters' Co-Director Kenneth Gyang on Directing the Limited Series, Addresses Nudity Criticism and Explains the "Universal Approach" to Successful Filmmaking
---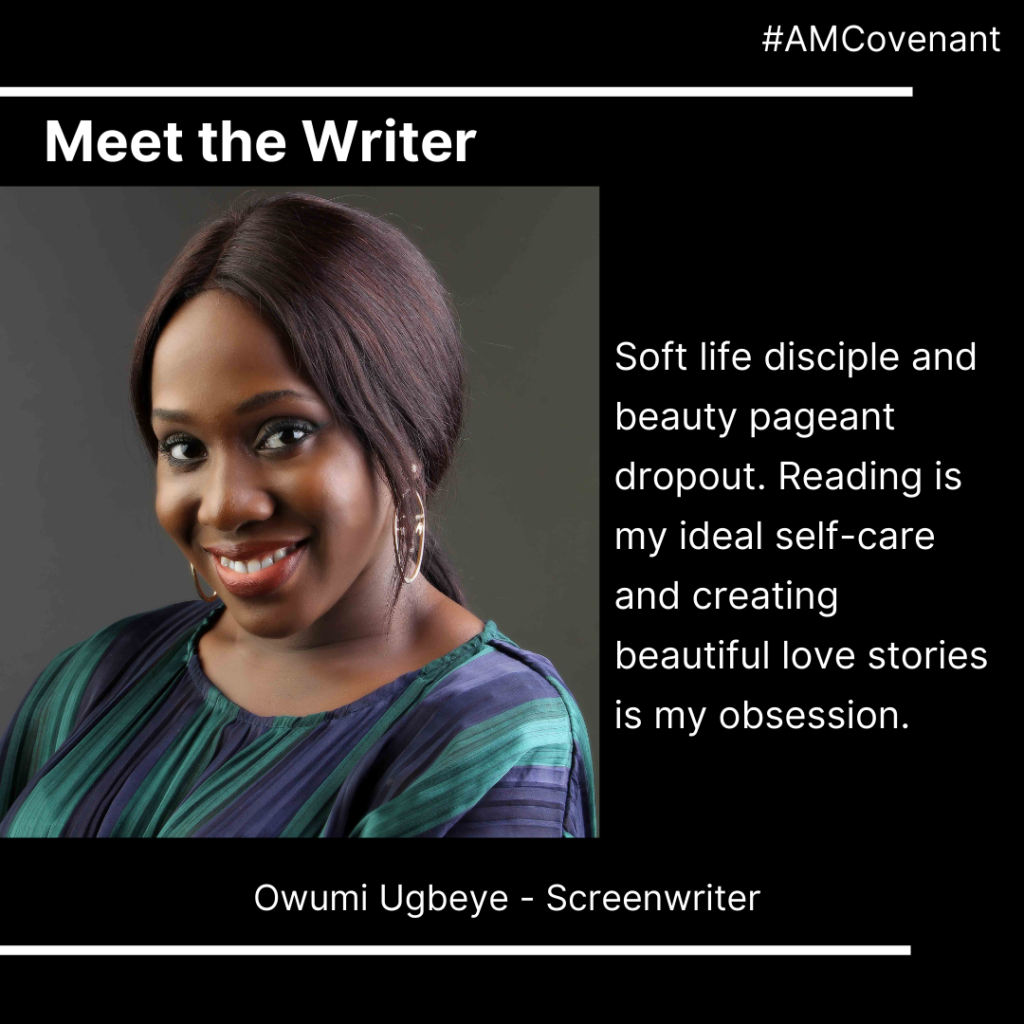 I rewatched some episodes of Battleground and Hush on Africa Magic showcase.
A group of connected, high-powered but dysfunctional families has to face the consequences of an evil they carried out years ago and the wrongs they still carry out.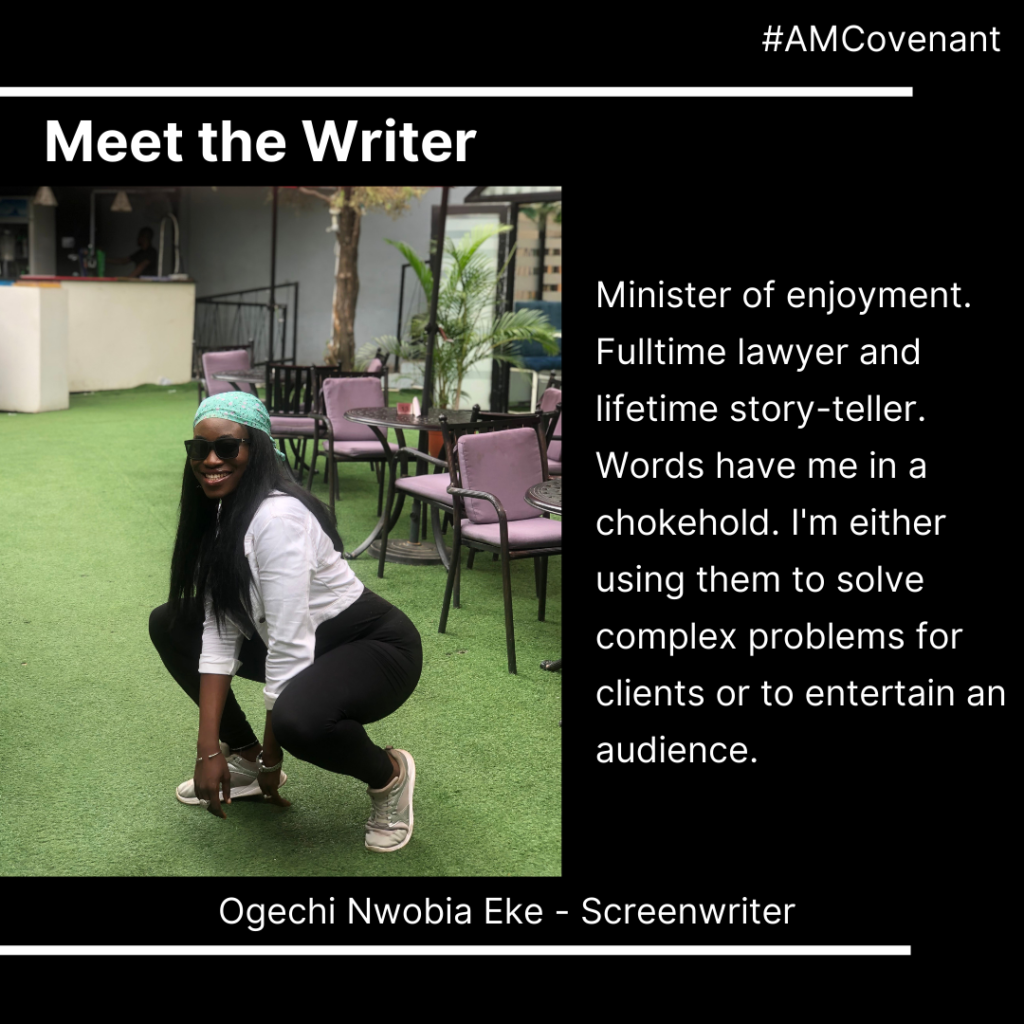 Game of Thrones. It was what I was watching coincidentally at the time but it interestingly helped my head-space for the room.
3 friends do some really dark things at a particular time in their lives that they do not realise will carry grave consequences for their own families in the future that is to come.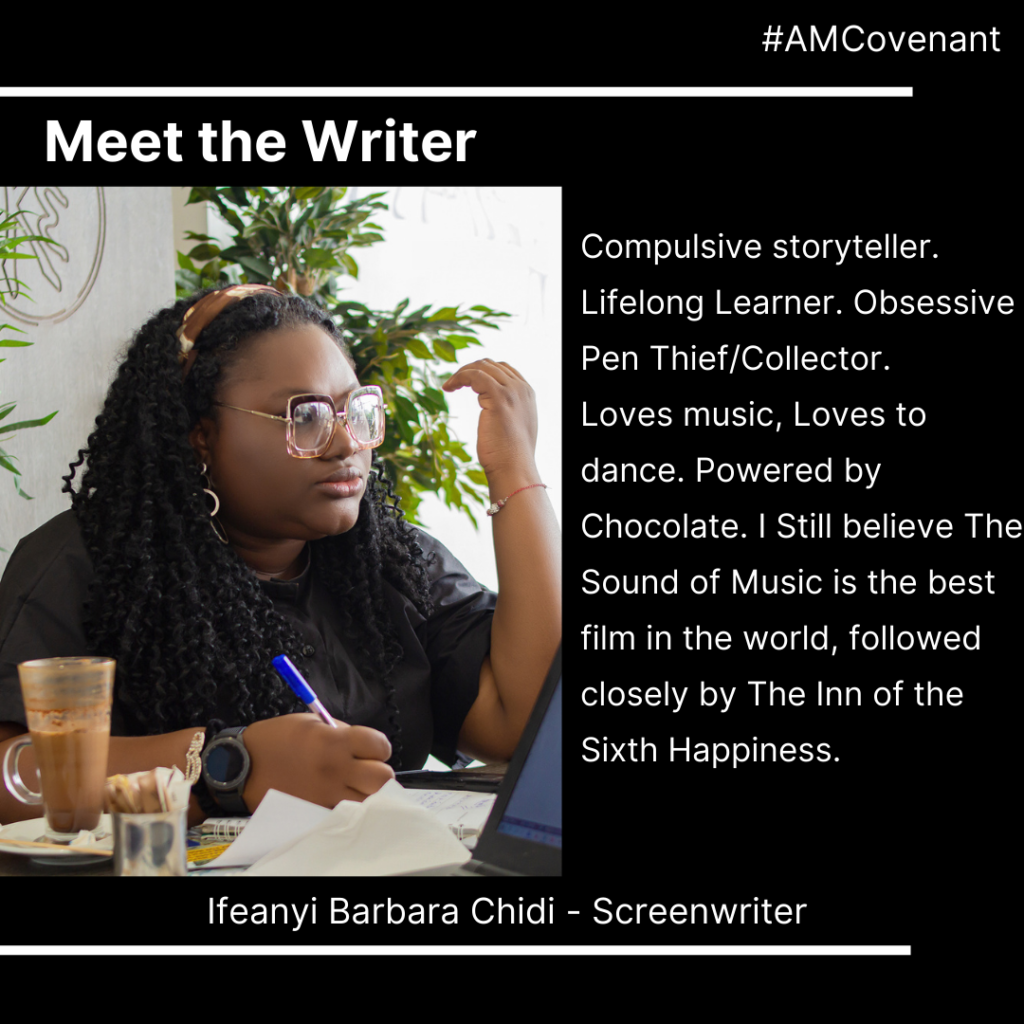 House Of Cards
When two elephants are fighting, it is said that it is the grass that suffers, but what happens when everyone thinks of themselves as an elephant?
Great Opara, Screenwriter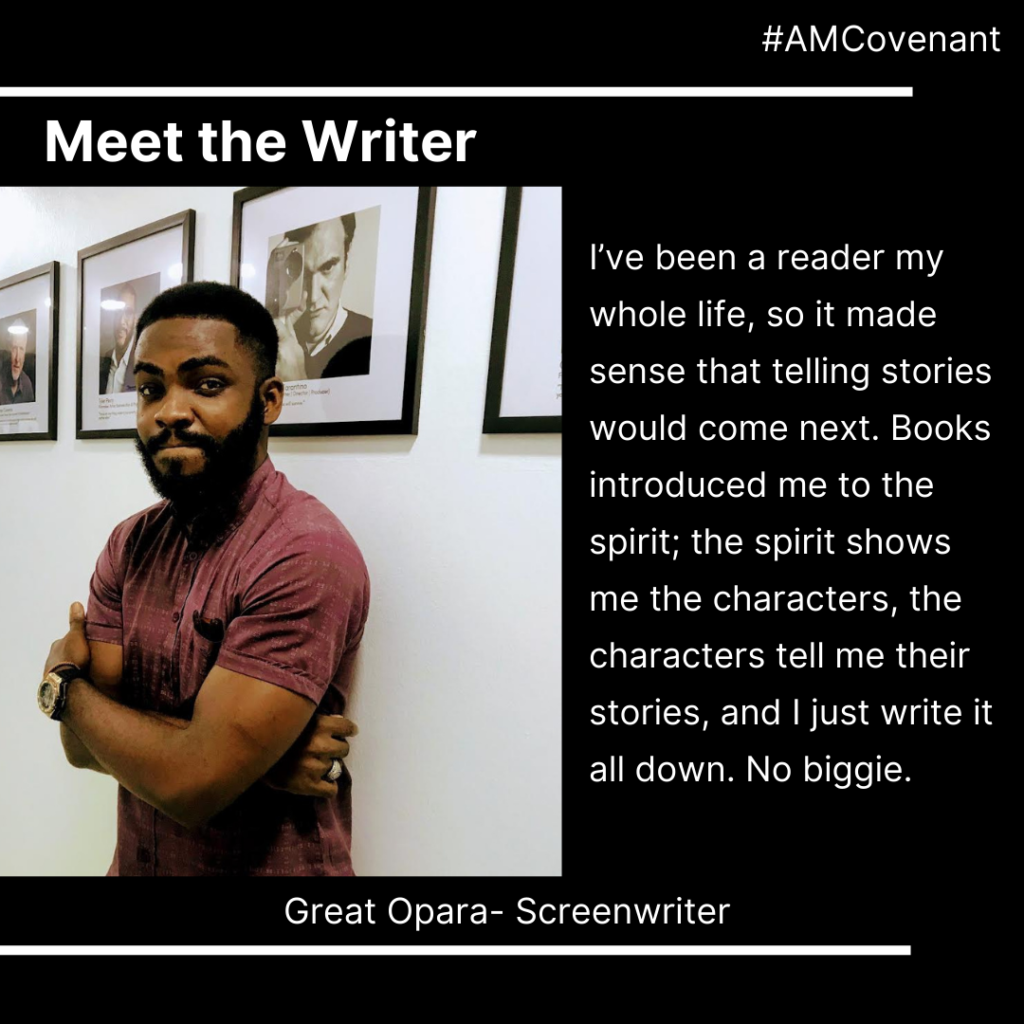 Game of Thrones because it's GOT, House of Cards for its political thrillers, Gossip Girl for the drama and The Originals to study the use of "power" in its rawest forms. Honorary mention: Power.
"The end justifies the means"
Victor Alabi, Screenwriter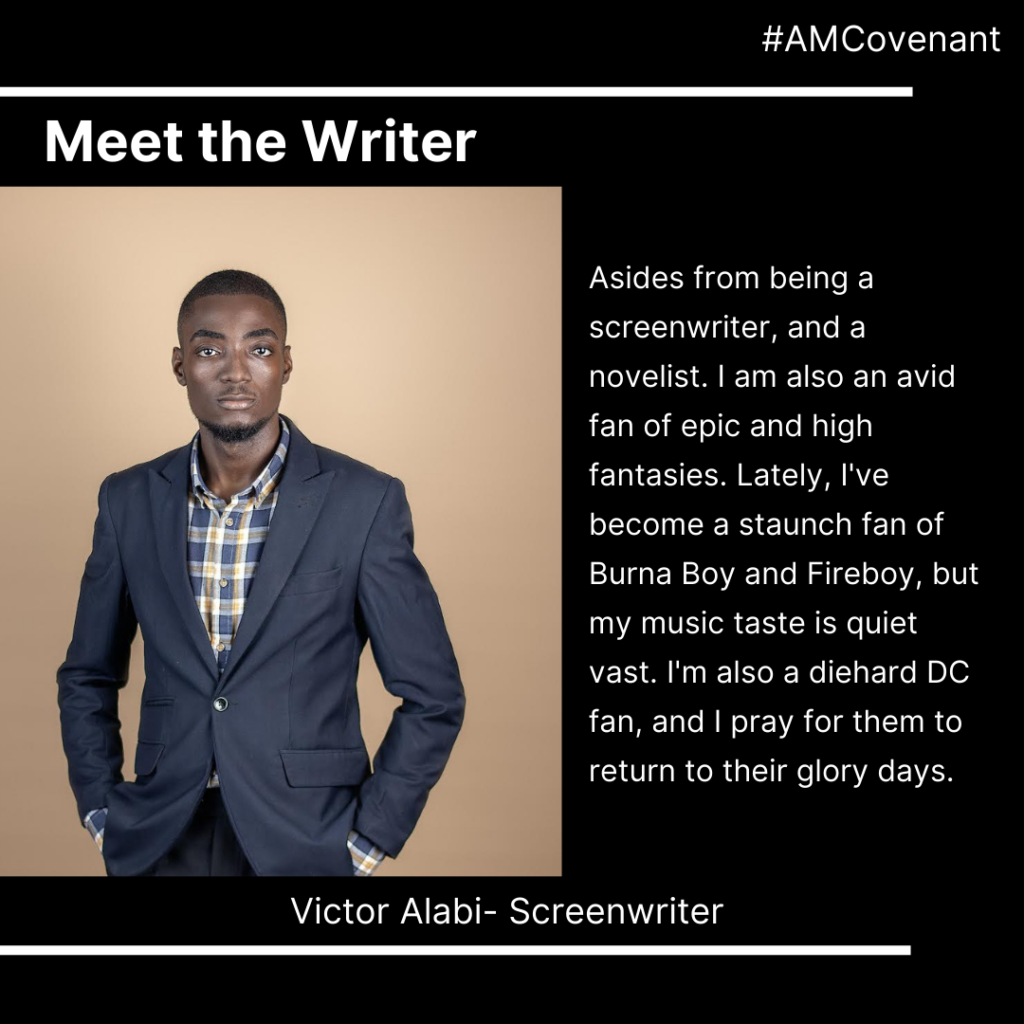 The first of the shows I watched was Outer Banks which addresses dysfunctional families, teenagers and the repercussions of the choices they make and the lengths characters go to, to get what they want. I also rewatched Gangs of London as it addresses a theme in Covenant – What happens when different factions duel over total control. It's never always pleasant.
Covenant is a chaotic masterpiece, and it is a show that addresses the vices and extent humans who crave power and absolute control will go to have it.
Mobola Rahman, Screenwriter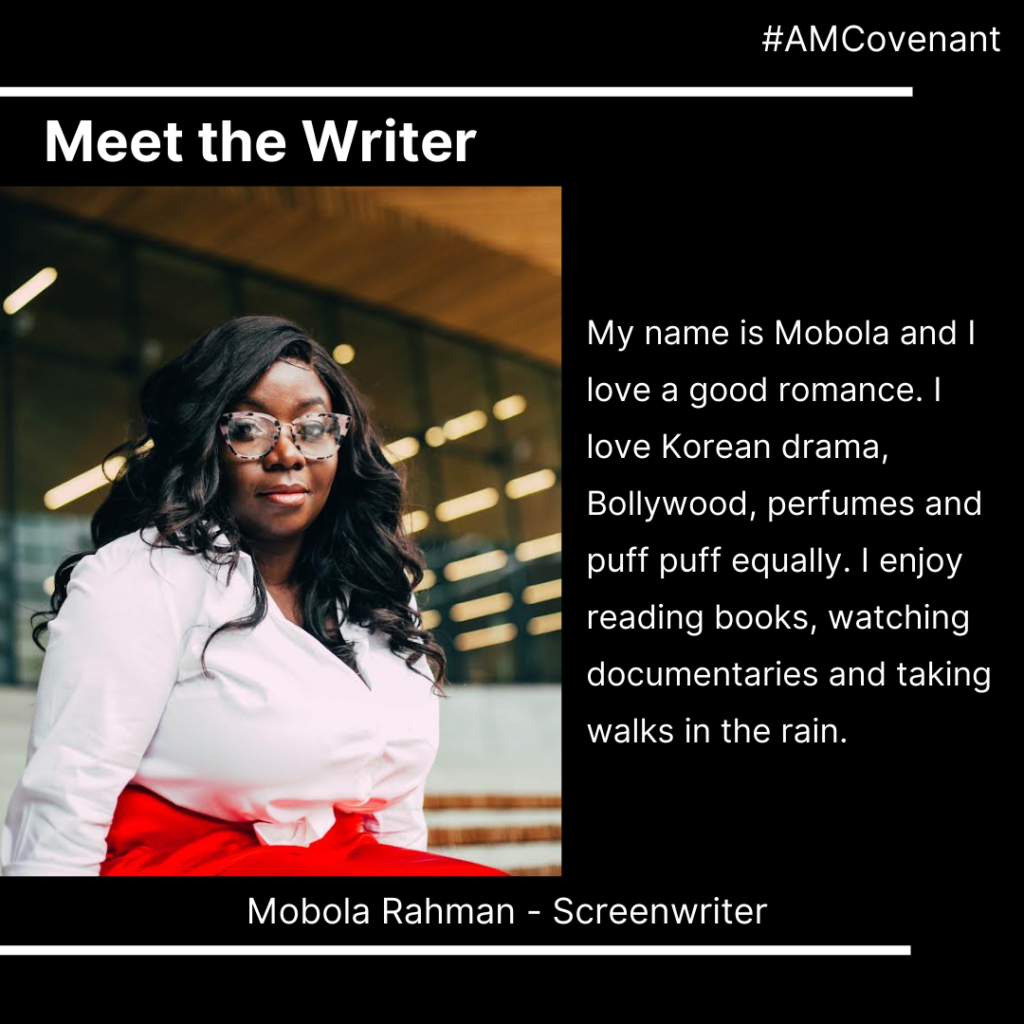 The West Wing and House of Cards.
It's a political show set in Lagos that follows the grand ambitions of those in power, the desire to retain and amass more and the vengeance of the broken they leave in their path.
Umm'Salma Saliu, Screenwriter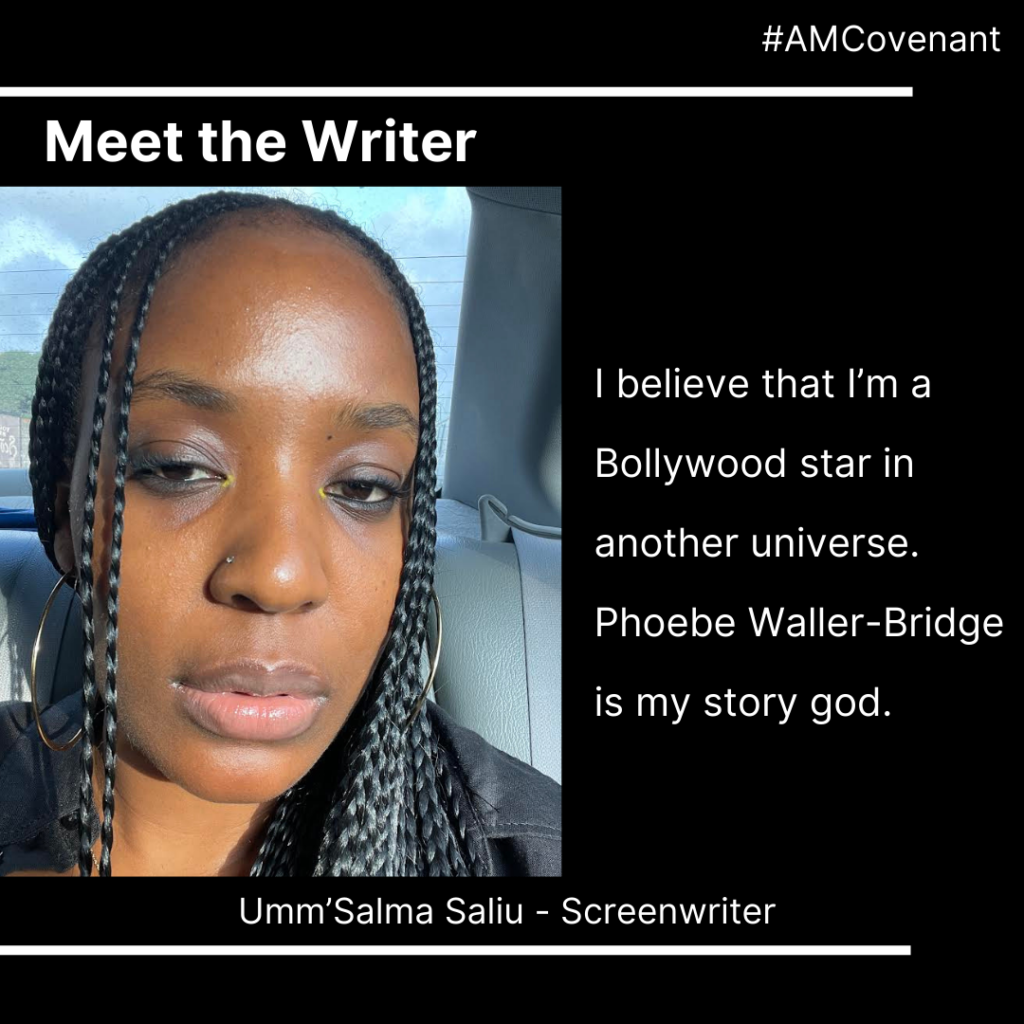 The Godfather, Succession.
Power is Power – Cersei Lannister.
---
Share your thoughts in the comments section or on our social media accounts.
Sign Up: Keep track of upcoming films and TV shows on your Google calendar.
Covenant will be available on Africa Magic Showcase DStv channel 151 and Showmax.