In a bid to document the efforts of the Film Rats Club as an incubator in Nollywood, we are interviewing a member of the club who has recently had a role in a major Nollywood project. We will get to know how they joined the Film Rats Club, their experience as a member of the club, their experience so far in the industry, their motivations, goals and what lies ahead for them.
For this series, we hope to reach out yearly (typically during the Annual Film Mischief) to ask the same key questions and get updated on how they are faring on their journey.
Enjoy this conversation with our second subject, Erioluwa Popoola, who currently stars in Irora Iya, an Africa Magic Yoruba series. Our first subject was Ejirooghene Jyro Asagba.
Welcome to Erioluwa's public journal.
---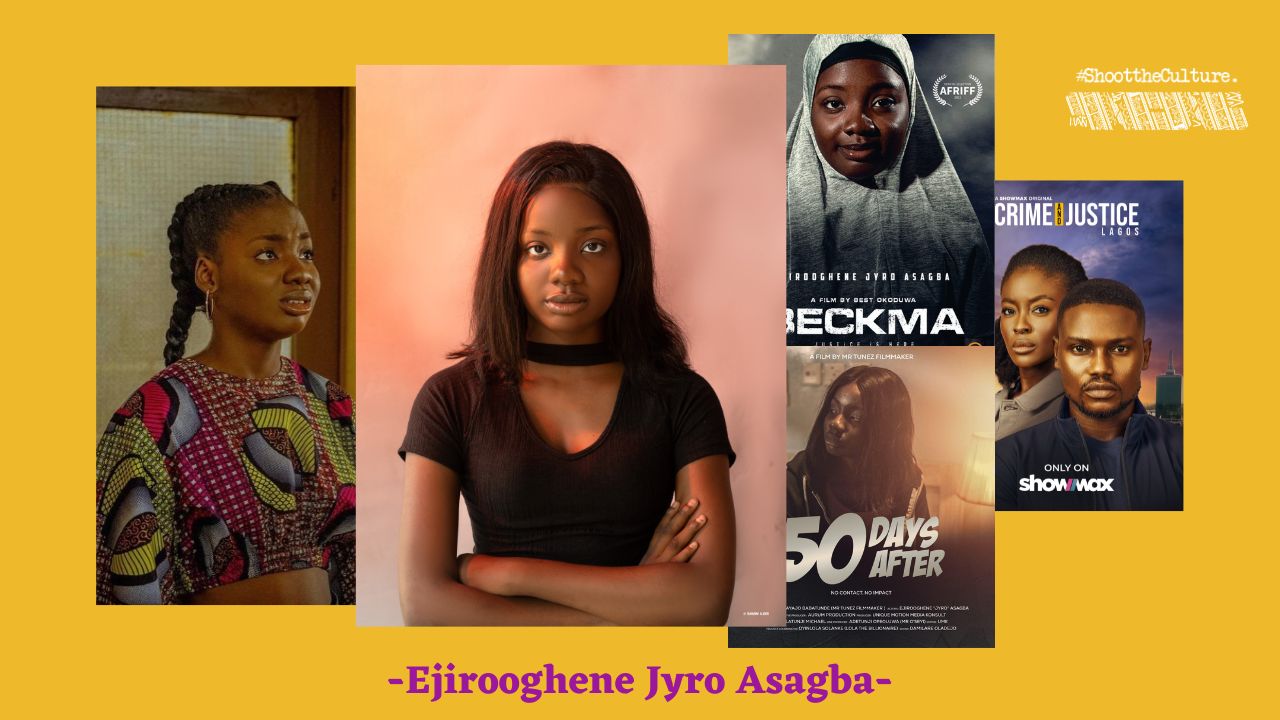 Ejirooghene Jyro Asagba is Young and Rising in Nollywood!—The Film Rats Next Gen Working to Become a Household Name
---
How did you get to know about Film Rats Club? And when did you join?
I got to know about Film Rats from my colleagues in school. I joined the club last year.
What do you do in Nollywood?
In Nollywood, I'm an actor.
Which projects (movies or TV shows) have you worked on so far?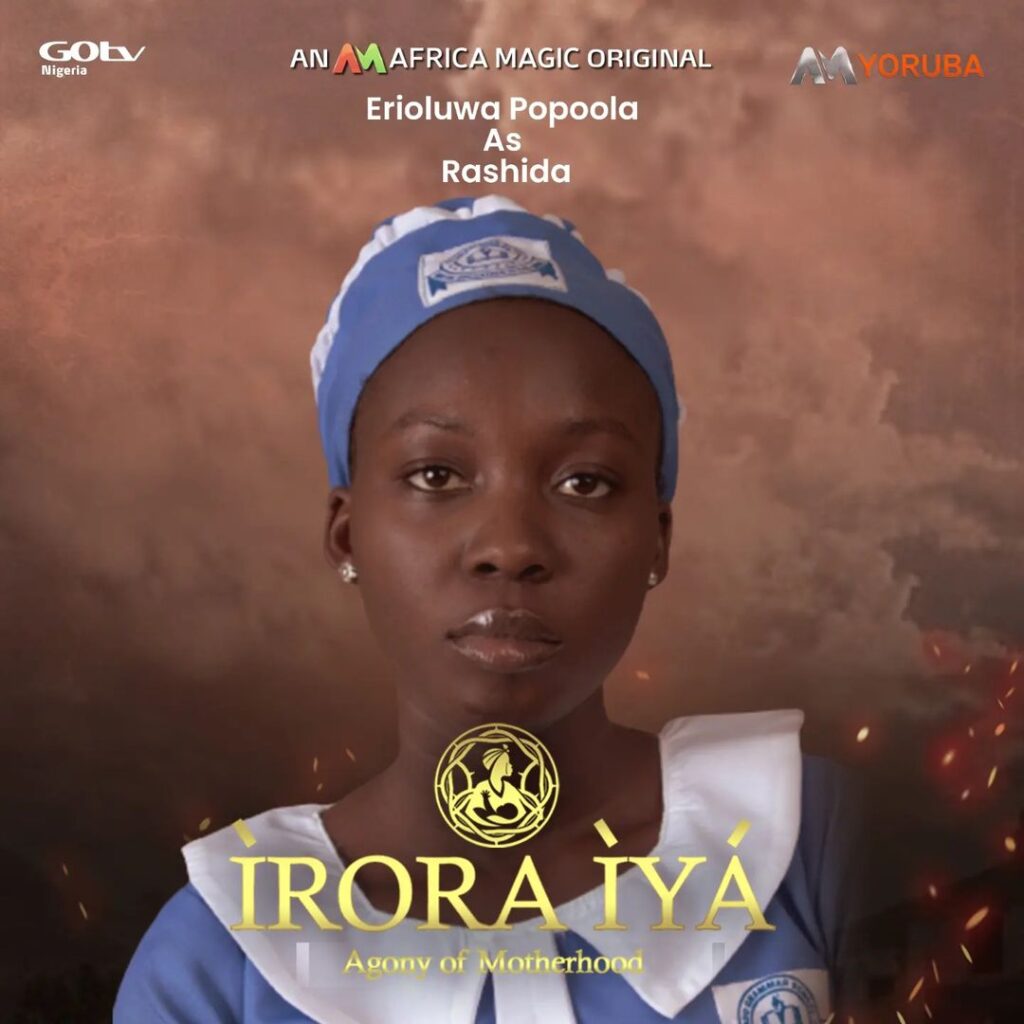 I've worked on a couple of projects but one major project I've worked on is Irora Iya. It's an Africa Magic Yoruba series.
How did you land this role and what is your experience shooting this series?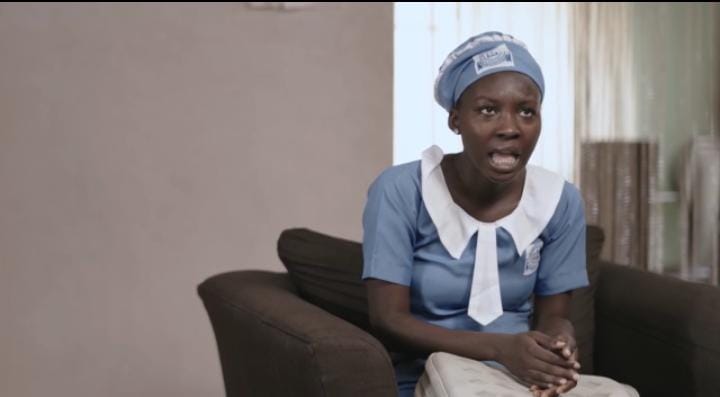 I got the role through a referral. It was very unexpected. My colleague and friend who just started his casting agency asked me to send a monologue which I didn't even know what it was for. I dare say that was the most improvised monologue I've ever done in my entire life. Anyway, I sent the monologue, then the next thing I knew, I was on set.
What background training do you have in your field?
I started acting professionally in 2018 after a 3-month certificate acting course at Royal Arts Academy. Although I was trained for film, I didn't start acting for film. I was opportune to meet a fantastic director who has a theatre company after I finished from Royal Arts. I joined his company, Kininso Koncepts, and I started stage acting. Then, I started going for auditions, most of which didn't yield any results. All the screen acting roles I have had since I started acting have been through referrals. 
What has been the biggest challenge for you in the industry?
Going for auditions. Talent is not enough. For instance, I understand that sometimes while you can play the role, your appearance might not fit the character. But you will never know exactly why you didn't get a callback, and you might just believe that it's because you aren't good enough. 
Who's your biggest mentor in the Film Rats Club and outside the club?
My biggest mentor outside the club is Joshua Alabi. My mentor in Film Rats, from afar though, is Uche Chika Elumelu. That woman is a force!
What is your biggest inspiration at the moment?
I don't wanna be a waste. God has placed so many resources within me and I want to pour out all or at least 90% before I die. I don't want to die empty.
How do you prepare for a day on set? Briefly walk us through it.
When I'm going on set, I like to ask questions. I ask whoever is in charge some important questions. Questions regarding what I need to bring, what I am allowed to do and shouldn't do, etc. Then, I go on set. 
Most times I am punctual on set, but if I'm running late, I'll send a text to inform the people in charge. I don't eat before going to set, but I always have adequate snacks in my bag.
As for my lines, I read my script more than two times before going on set. That way, I have an idea of what's happening in the scene. Then when I get to set, I rehearse with whomever I'm playing with a couple of times before we run. 
How do you prepare for an audition?
Most times, you don't know if they'd be asking you to present a monologue or read a script. So I always prepare a monologue depending on what the audition call demands.
What are you working towards achieving in your field?
Currently, I'm a directing major in school, directing for Theatre. So my plans are geared toward directing different stage plays and going on tours. I'm planning on directing a musical at the end of the year. 
What's currently keeping you up? Any movies, TV shows, podcasts and/or books that you can recommend?
I'm a YouTube person. And I read novels, from crime to horror. Sidney Sheldon is my favorite writer so far. But I'm currently watching an old series on Netflix, Outlander.
Will you be interested in this same interview next year, answering the same questions?
Yes, I would be.
Erioluwa Popoola is a member of The Film Rats Club. The club-organized film festival, The Annual Film Mischief, took place from April 27-30 in Lagos, Abuja, Accra and virtually. The film festival was free to attend.
---
Share your thoughts in the comments section or join the conversation on Twitter.
Sign up: Keep track of upcoming films and TV shows with Google Calendar.