The official selections for the 2nd Annual Film Mischief and other festival-related announcements were revealed last week.
Here are the six key takeaways from this year's line-up and a glimpse of what you can expect across the 4-day festival.
---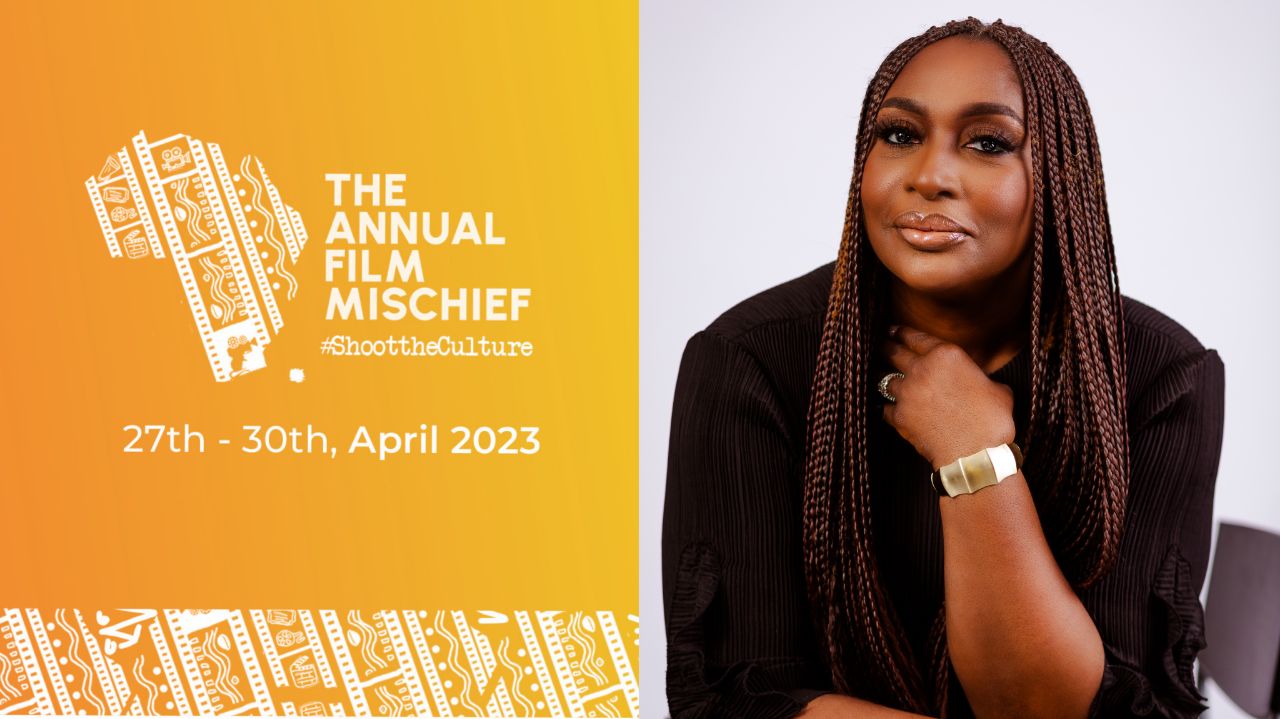 Nwakaego Boyo to Head the Pan African Jury for The Annual Film Mischief 2023 'Shoot The Culture' (Plus Official Festival Selections Announcement)
---
An Expansion that Includes Other African Countries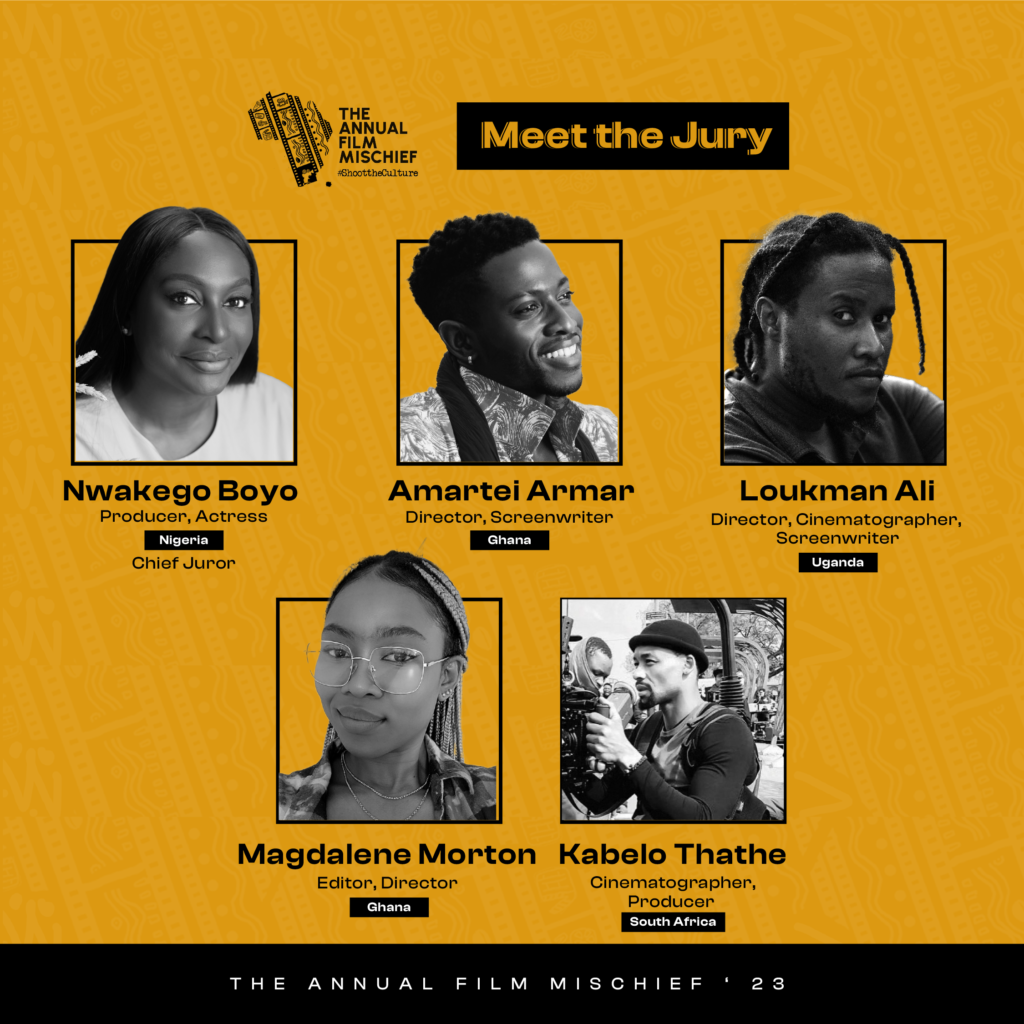 The Annual Film Mischief is organized by The Film Rats Club, a Nigerian film club of industry professionals. With a second edition, tagged #ShootTheCulture, the festival opened its doors to submissions from other African countries.
Ahead of this year's event, submissions came in from Kenya, South Africa and Ghana. Furthermore, the jury—stemming from various filmmaking departments— has been designed to be Pan African. Ego Boyo (Nigeria), Loukman Ali (Uganda), Amartei Armar (Ghana), Magdalene Morton (Ghana) and Kabelo Thathe (South Africa) make up this year's jury. The setup of this year's event will also send the culture wave to Abuja and Accra.
Two Female Festival Directors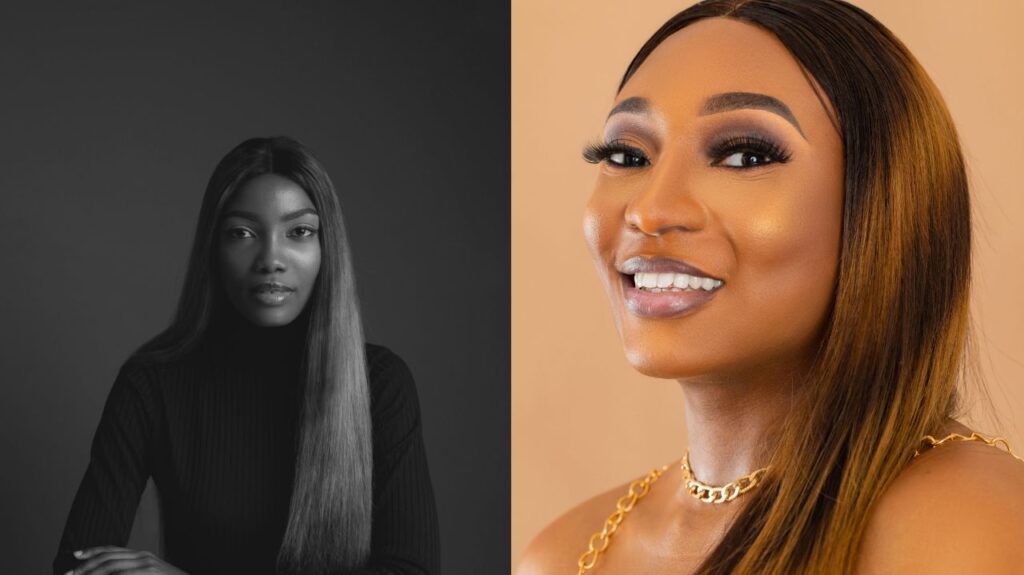 After Taiwo Egunjobi was named the festival director for the inaugural "Less is More" edition, the affairs of this year's event will be directed by two female filmmakers— Uche Chika Elumelu and Tomi Folowosele— who are members of the film club.
Elumelu is an actress and producer who has appeared in Riona, Ajoche and The Wait. Folowosele is a screenwriter and actress who currently heads the writers' room of the Africa Magic series Irora Iya.
Reduced Selections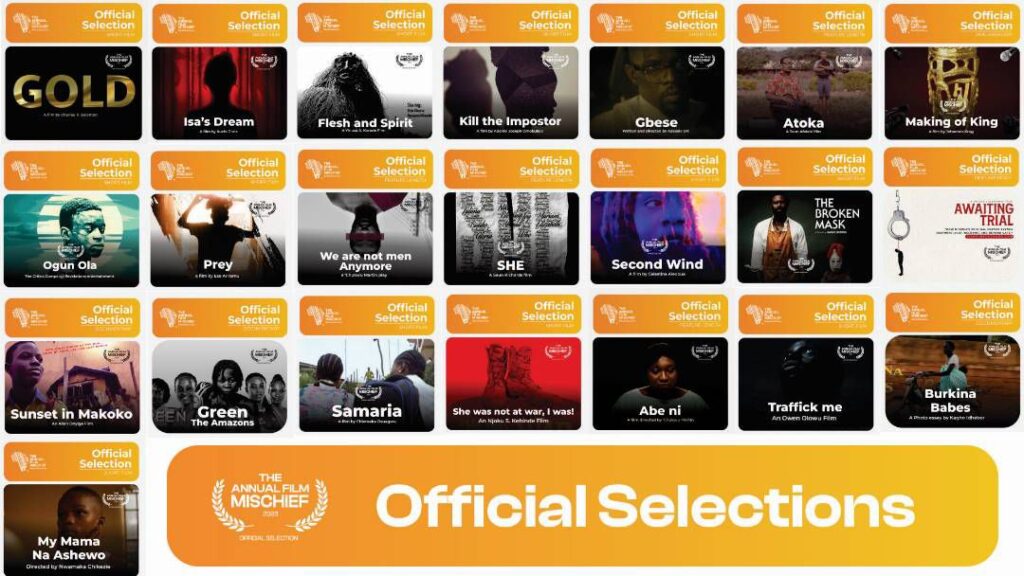 Last year, guests, critics and industry stakeholders were treated to 24 films. This year, the #ShootTheCulture lineup contains a reduced selection of 22 films.
The selections include 4 feature length films, 13 short films and 5 documentaries. The short films include titles that have made waves ahead of this year's event, such as Chiemeka Osuagwu's Samaria, Adesola Oni's Gbese, The Critics Company's Ogun Ola, Nwamaka Chikezie's My Mama Na Ashewo and Kagho Idhebor's The Broken Mask.
In the previous year, attendees were treated to special screenings of Eyimofe, Appreciation and Country Hard. Unfortunately, special screenings won't hold this year due to a schedule clash. But this doesn't mark the end of the tradition. The organizers hope to be back with such screenings in future editions.
---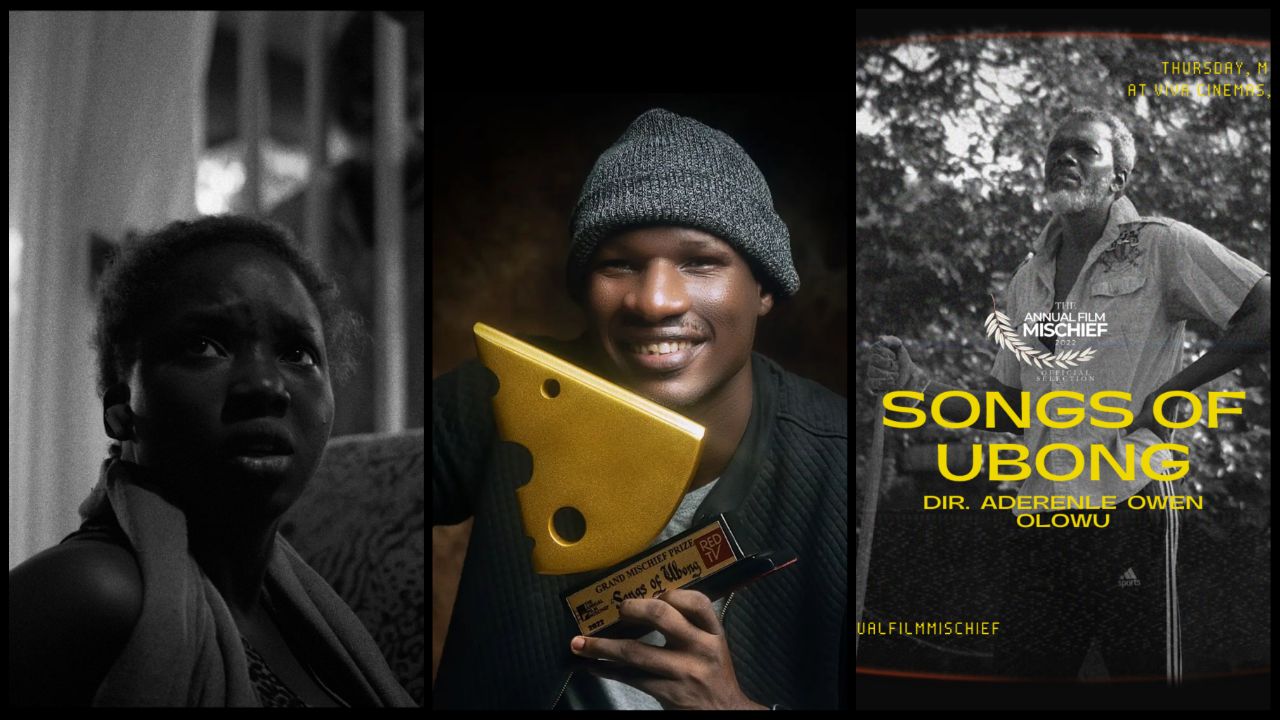 Film Mischief 2022: Adenrele Owen Olowu on 'Songs of Ubong', His Filmmaking Style and Influences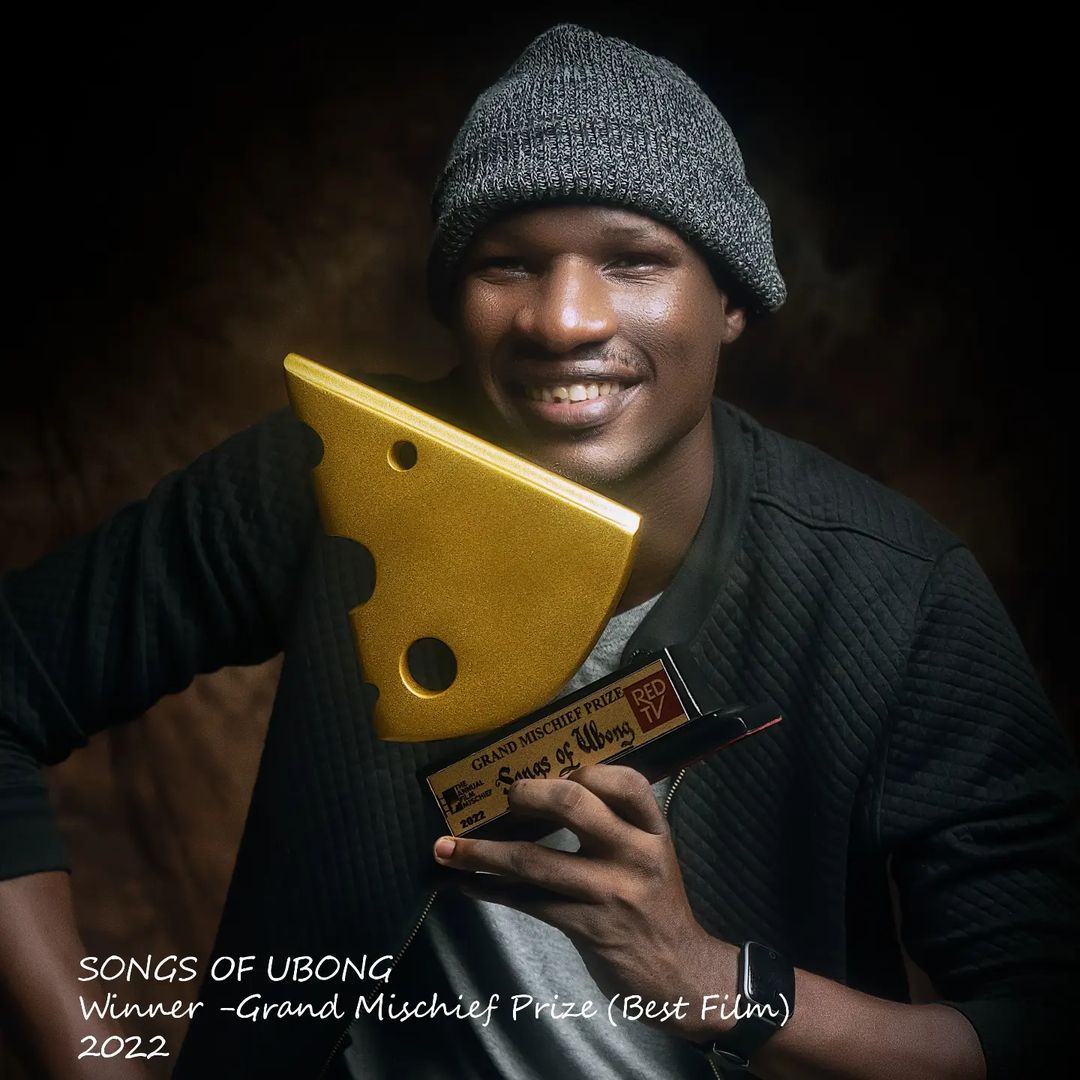 The Annual Film Mischief 2022 Awards: 'Songs of Ubong' Wins Grand Cheese Prize, Kelvin Amamize Takes Top Writing Prize
---
Non-Fiction Lovers Can Rejoice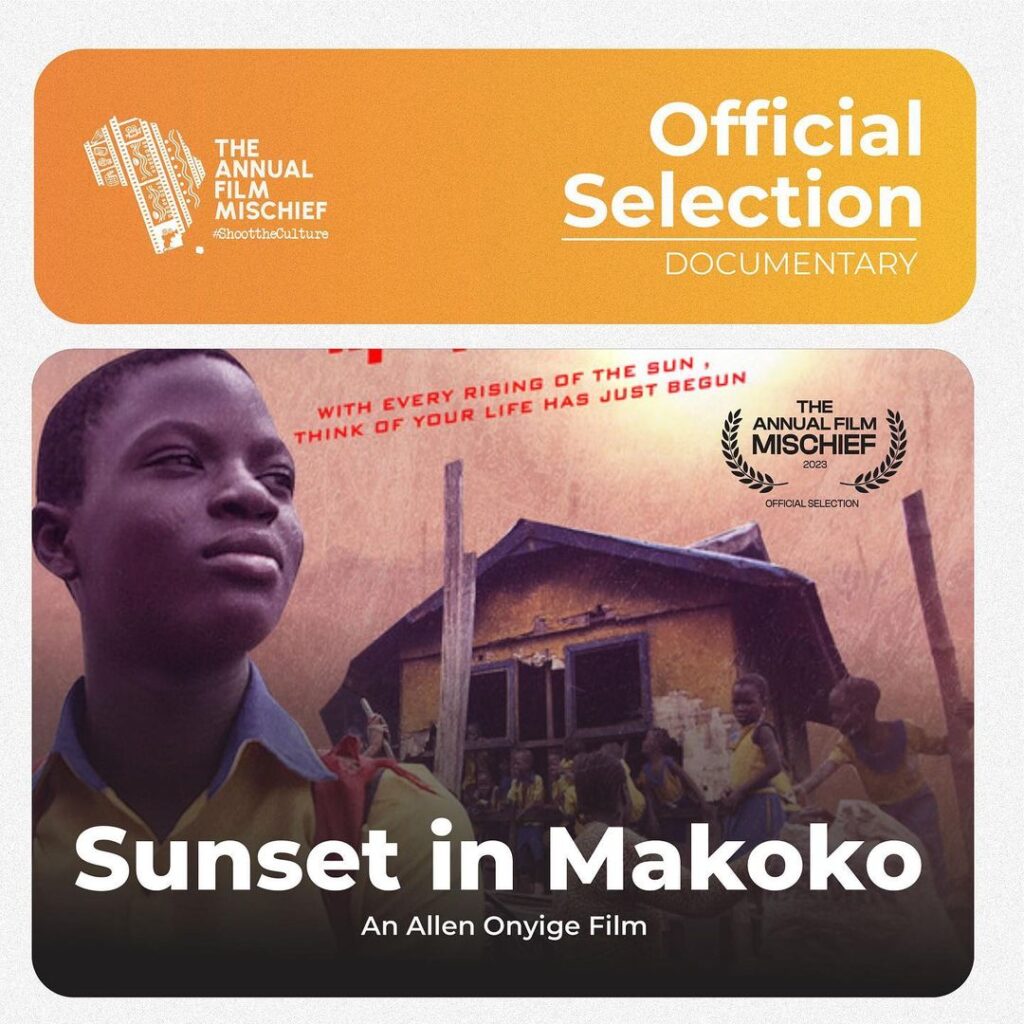 With the inclusion of 5 documentaries, there is also a variety that reaches lovers of non-fiction entertainment.
Out of the 5 documentaries, 2 are feature length: Green: The Amazons and Chude Jideonwo's Awaiting Trial. The documentary shorts include Making of King, Sunset in Makoko, and Burkina Babes (Photo essay). All the documentaries will compete under the same category.
Film and Tech Meets at the FilmTech Conference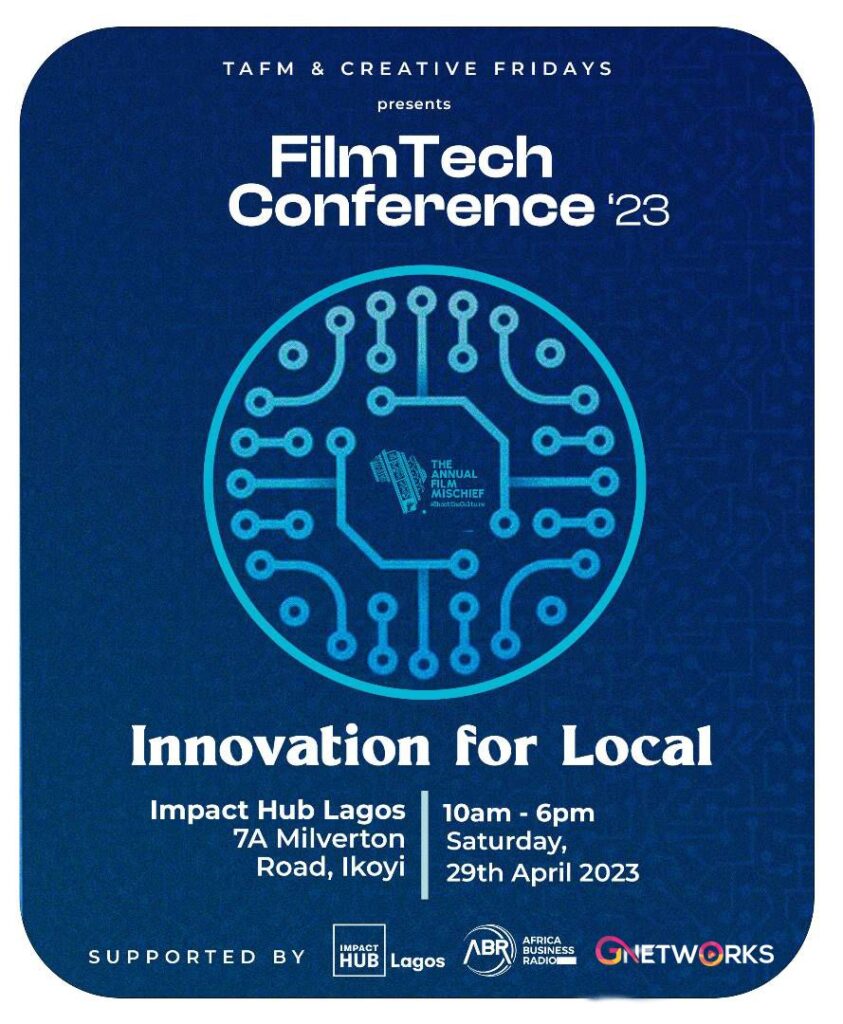 Two booming Nigerian industries meet at this year's annual film mischief in a first-of-its-kind conference. The planned panel is an annual conference in partnership with Impact Hub Lagos's Creative Fridays platform—tagged FilmTech Conference. The topic to be discussed at this conference is "Innovation for Local".
"Local solutions to local problems in the African film industry will be touched upon, teased Ojie Imoloame, Executive Director of the festival. Key players in the FilmTech industry will be present to discuss ideas that will be groundbreaking across both worlds.
Last Year's Big Prize Winner, Owen Olowu, is returning with a New Film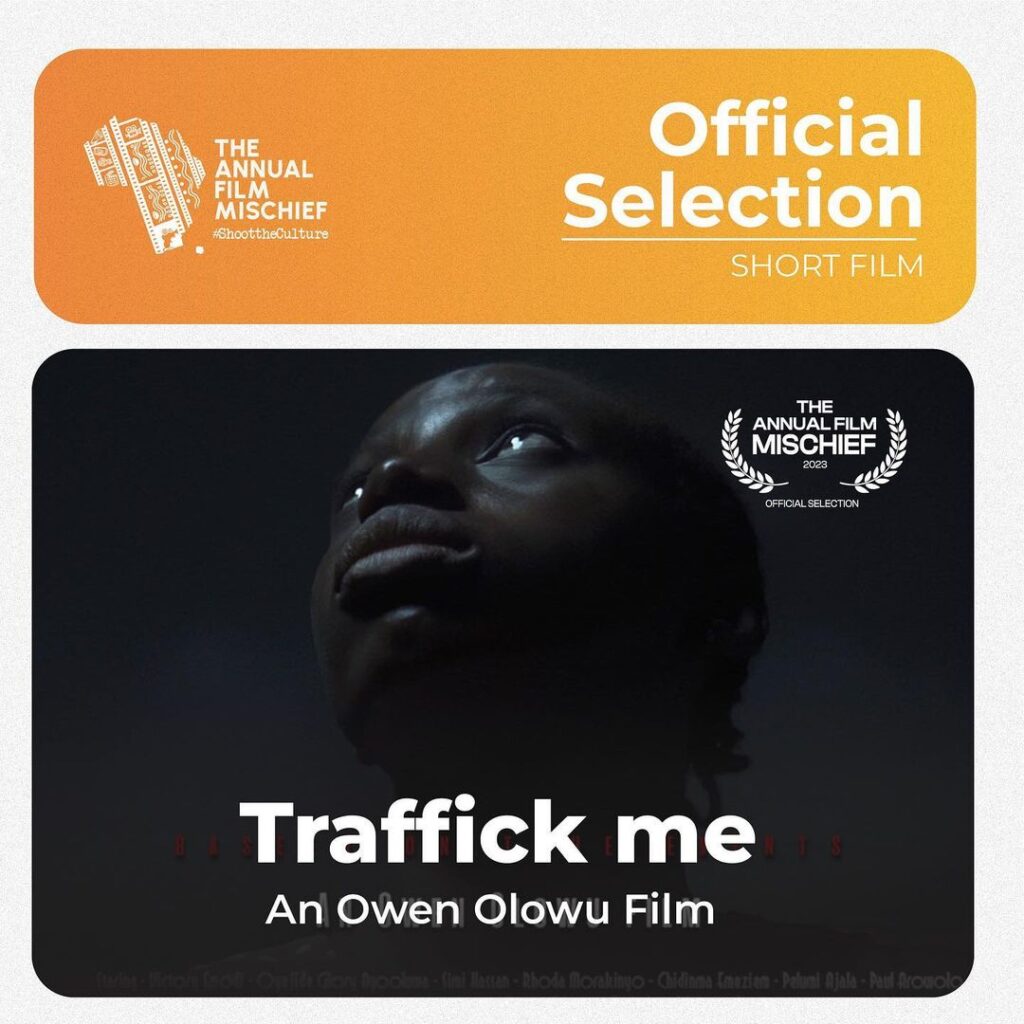 Owen Olowu won the grand cheese prize in 2022 for his poetic short film Songs of Ubong which starred Wale Ojo and Rhoda Morakinyo. He'll be returning this year with Traffick Me, a tale visualized through the eyes of a girl and a boy as they silently tell their ongoing experience with human trafficking.
Attendees should keep a closer eye on Olowu's offering at this year's edition of the Annual Film Mischief as he thoroughly proved with Songs of Ubong in 2022 that less is more.
The Annual Film Mischief will take place from April 27-30 in Lagos, Abuja, Accra and virtually. It is free to attend. Register here.
Share your thoughts in the comments section or join the conversation on Twitter.
Sign up: Keep track of upcoming films and TV shows with Google calendar.