Kunle Afolayan's Anikulapo has been the talk of the film watching community since its release and the film has sparked several debates online and offline. Theories have been developed, opinions shared, thought pieces written, arguments have been made on the film, its plot and characters. In all of these discussions, one character that seems to get most of the flak is Saro (played by Kunle Remi). The character has been given many labels: irresponsible, undisciplined, a philanderer and a traitor amongst many others. Everyone has the liberty to develop their own opinions on a film and its characters but I think the manner in which Saro is being judged is unfair to say the least because most of these analyses do not take some important factors into consideration before passing judgement. This has prompted this essay. As observed that arguments on this topic have resulted in the angry slamming of many block buttons and trading of insults, it is important to state that this essay is a quirky piece whose purpose would be most fulfilled if it elicits a few chuckles here and there (even more quirky reply essays are welcome), but by all means you are free to take this seriously.
---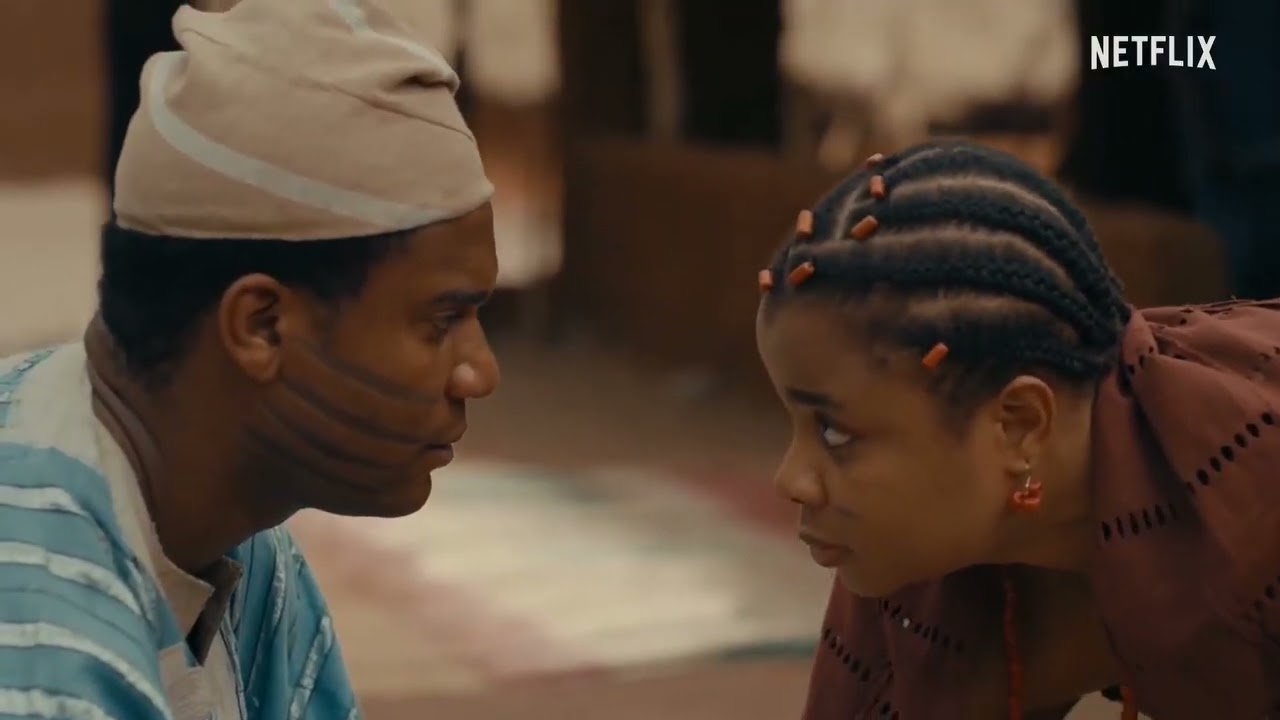 'Anikulapo' Review: Kunle Afolayan Thrills Viewers with New Epic
---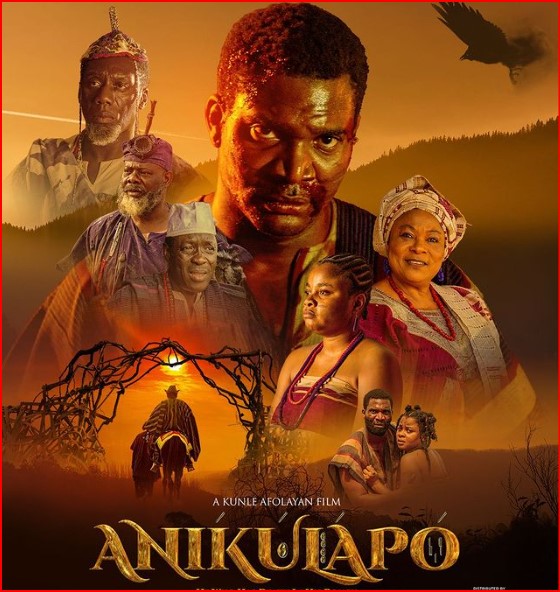 Now let's begin our deep dive into the issue at hand. To carefully examine this topic, we will deconstructdeconstruct this saga by saga. The first thing that seems to escape everyone's notice is how the odds are stacked against Saro from the beginning. Delving into his background, we know little about his parents apart from the fact that they used him as a collateral for a loan (Iwofa) as a child and was basically forgotten, so it won't be preposterous to consider Saro an orphan. When Saro's master dies and he is freed from his condition akin to slavery, he is left to fend for himself. Saro, being an industrious man, decides to put his skill to use. Trusting in his abilities, he ventures to the city of Oyo to establish himself as a cloth weaver. A good plan, but what he doesn't foresee are the people who won't hesitate to take advantage of a vulnerable, good looking, kind-hearted and impressionable young man.
In Oyo Ile, it's not long before he encounters the first predator. He meets Awarun (Sola Sobowale), a notorious and voracious "maneater". Like a hungry lioness, she quickly picks out Saro, an unlucky and unsuspecting prey; she sinks her teeth into his neck. It is easy to suggest that he should have spurned her advances but imagine yourself in his place. A newcomer in a strange city, alone and far from home and lacking the basic necessities of life, imagine what could happen if he pushes her away, he would probably be back on the streets in a more depressing condition than before or worse, be framed for a heinous crime. And when vulnerable Saro develops Stockholm syndrome, he starts having what he thinks is affection for Awarun, she treats him like a fool and cruelly breaks his heart. At least he got something from that unfortunate relationship, right? That sadly leads him into his next misery.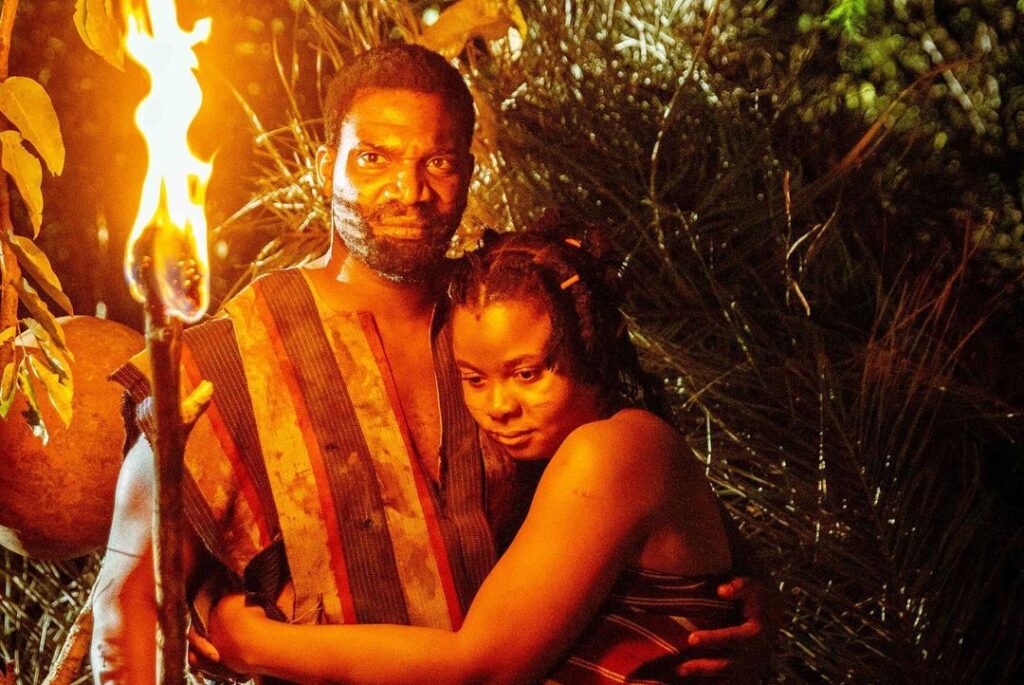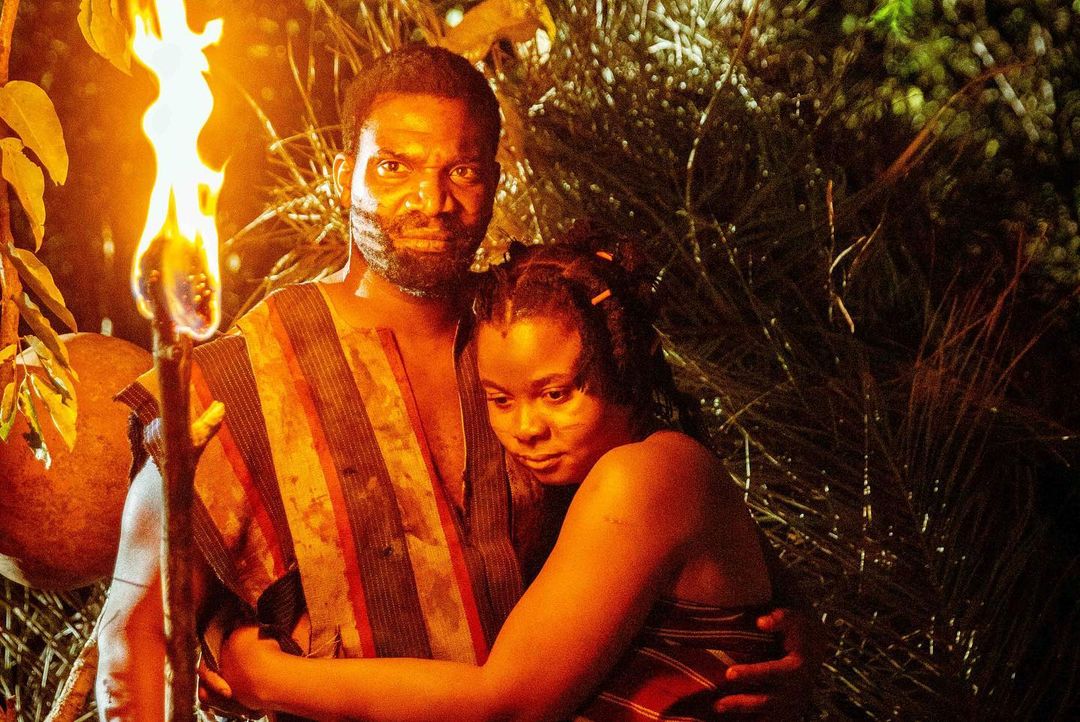 In comes Arolake (Bimbo Ademoye), the depressed queen who has the Alaafin of the great Oyo empire wrapped around her fingers and doesn't hesitate to use her wiles to snare the king for herself whenever she wants. But Arolake is not satisfied, she sees the dashing cloth weaver Saro and is determined to have a taste, soiling her marriage, ruining princess Omowumi's chance at love and ruining a potential chance for Saro to elevate his condition in a safer manner. Arolake tackles Saro to the ground on a bush path in the dead of the night and has her way with him. Again, it is easy to say that he should have pushed her off and run home, but I'm certain no one is a stranger to the story of Joseph and Potiphar's wife. I'd like to think that in all of these, Saro was thinking about his well-being considering his status in the kingdom, the situation he has been put in and how it is their word against his in any case. This is evidenced later in the film when Arolake shows her vengeful character.
Like all things of that nature, their relationship ends in tragedy, for whom? Saro, of course. He pays the capital price for their sins. The big opinion here is that she saved his life when the Akala bird was about to snuff him out but we forget that he basically died for her, one good turn deserves another, no? Even after he comes back from the dead, he is still responsible for their survival. Another big opinion is that Arolake helped Saro become Anikulapo because she handed the ado (gourd) to him. Yes, she did, but could it have been any other way due to the necessity of her identity to be kept hidden? It would have been suicidal for them if she did otherwise. Peradventure she neither uses the ado nor gives it to Saro, who would the responsibility of their survival have fallen upon? Saro. Handing over the ado was a good move that benefited both characters.
---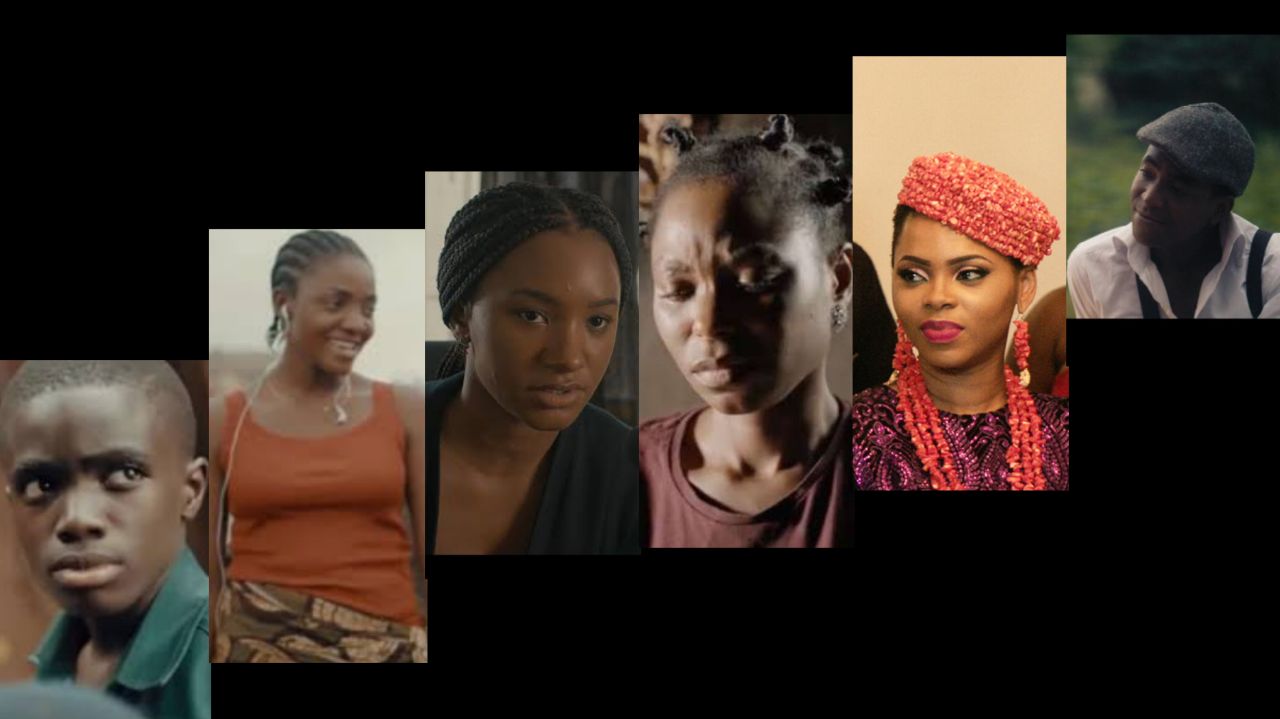 Ranking Kunle Afolayan's Debutants, From 'October 1' to 'Swallow'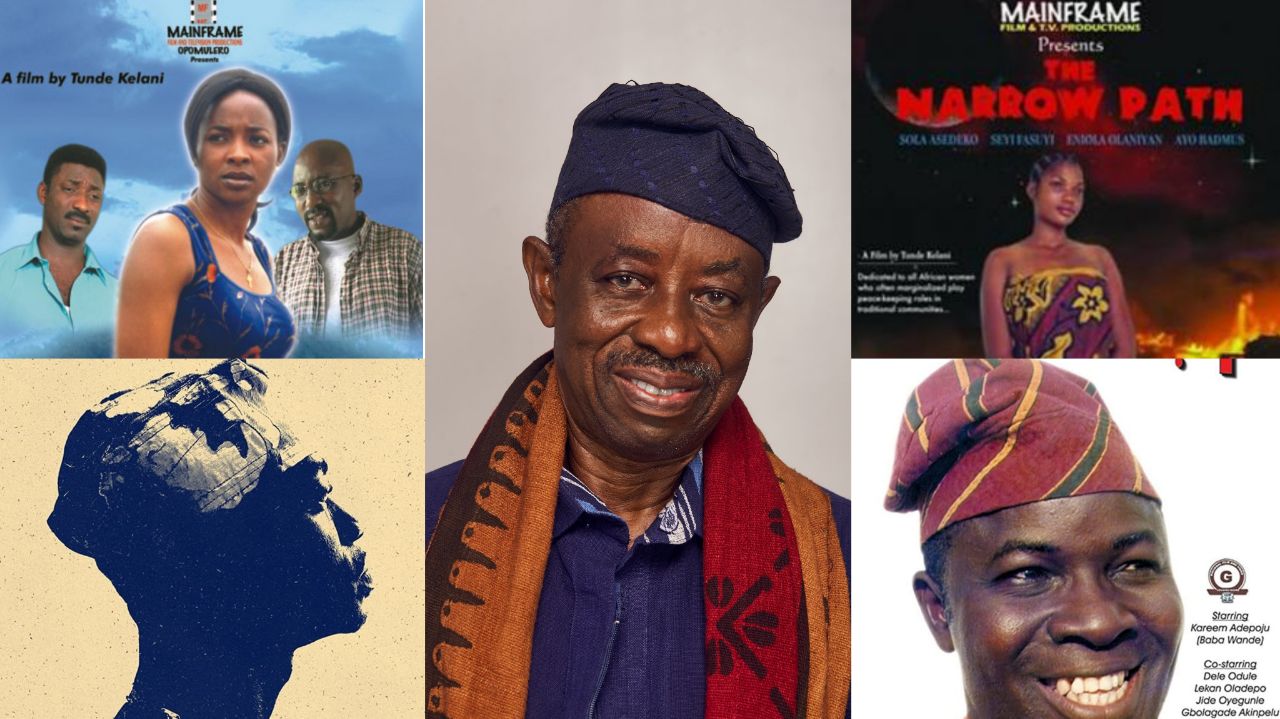 The Maverick Auteur: The Life and Films of Tunde Kelani — A Breakdown
---
In labelling Saro a traitor or philanderer for marrying other wives, we forget to take in the context of the period the story is taking place. In that era, it was the norm for a man to take multiple wives (as much as his financial status, societal standing and heart allowed him) and also the people of that time took the idea of having a successor or successors to carry on exploits in their name seriously. It would have been selfish for Arolake to deny him that, even if she had stayed with the Alaafin, she wouldn't have been the last wife for longer.
Arolake's masterstroke is to render Anikulapo powerless by ruining the magical ado, a vengeful and wicked act because she knew the possible consequences. I guess she was not averse to the idea of Saro dying because of her a second time and for what? Although Saro could have been wiser and more tactile, the people he erroneously loved and trusted were his very undoing, now I ask who really suffered betrayal?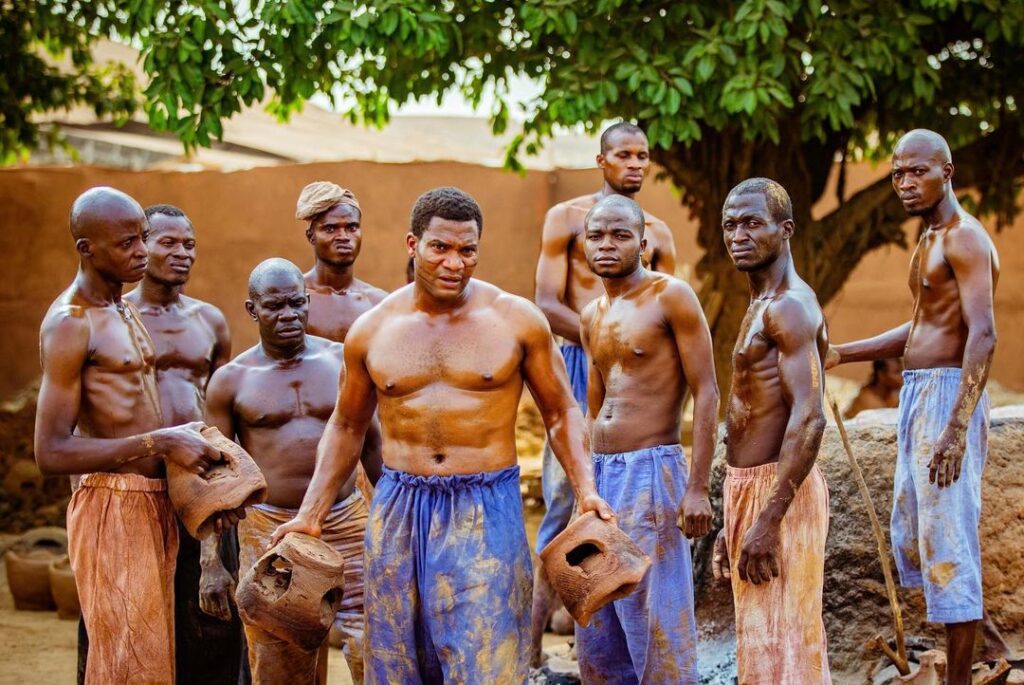 It would be overly biased to end this essay without pointing out things Saro could have done better or should not have done as he is not without faults. First of all, he never should have raised his hand on Arolake, there is no context of time that can make domestic violence acceptable. He also should have continued to keep the secret of Arolake's identity between them. Letting that detail slip put Arolake's life in danger and inevitably his too. The worst thing he does is pitting himself against the king of Ojumo (Hakeem Kae-Kazim), who gave him refuge. Even though arguments can be made that he performed services no one else could, he was handsomely rewarded for these services.
A thought that I have been unable to shake off is what would have happened if Saro had been more cunning and not short-sighted and raised the prince of Ojumo from the dead. How grateful the king and his court would have been, the admiration the queen and princess would have for him and how much easier it would have been to ask for the princess' hand in marriage. Saro overplays his hand short-sightedly and suffers for it but this could have been avoided if those he trusted had his best interest at heart.
At the end it seems like Saro is given another chance at life, hopefully he comes back from the afterlife with enough wisdom to avoid the hungry predators that are lurking in the shadows to take advantage of any unfortunate individual that shows any weakness.
---
Share your thoughts in the comments section or on our social media accounts.
Sign Up: Keep track of upcoming films and TV shows on your Google calendar.