Winifred Iguwa Network (WIN) unveils the first look teaser for its short film 9TH FLOOR, written and directed by Winifred Iguwa, starring Ray Adeka (My Mama Na Ashawo), Chris Iheuwa (La Femme Anjola) and Chika Emma-Ogbangwo.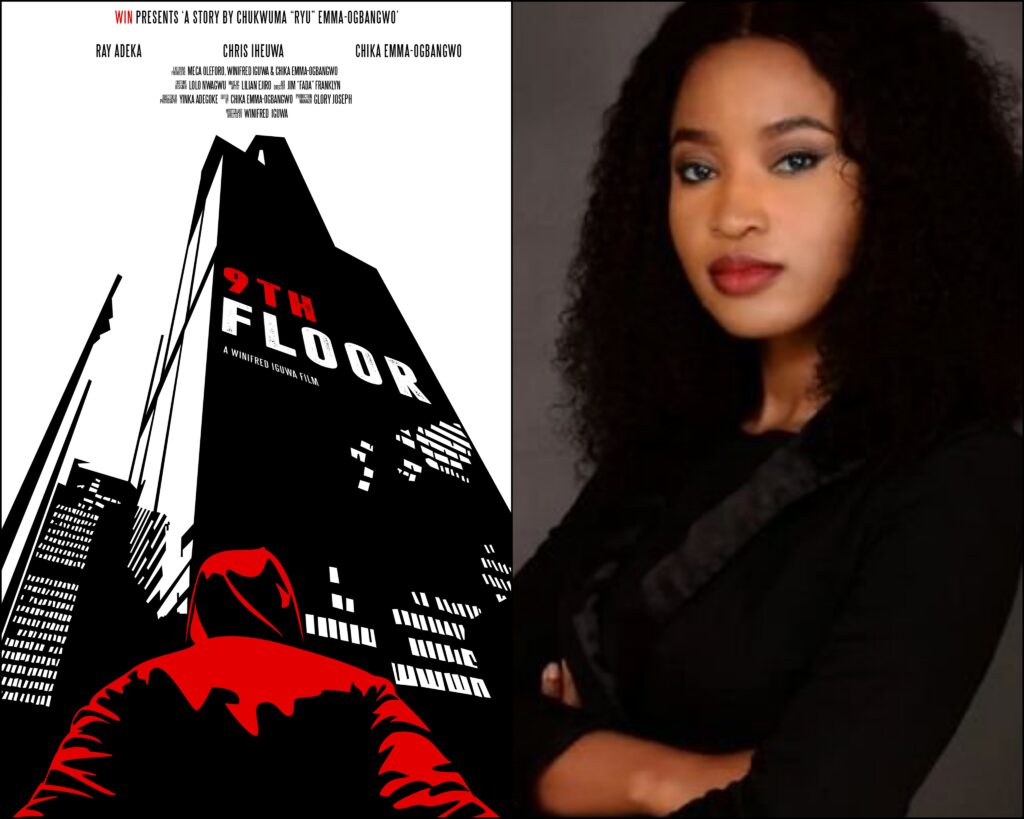 The plot of 9TH FLOOR follows a young man on a job interview and the adversities he faces despite his qualifications. The main character, simply known as The Nigga (played by Ray Adeka), goes for an interview for the Job he yearns for. Despite being disregarded as a misfit, he excels greatly at the task given because he is excellent at what he does. His Expertise, however, threatens the Team Lead (Chika Emma-Ogbangwo), who is related to the Man-in-charge (Chris Iheuwa).
The released teaser briefly introduces us to The Nigga as he finds himself in what looks like a sinister organization, in the midst of other menacing characters. 
As a sci-fi thriller, the film is set in a technologically advanced society and explores the themes of nepotism, profiling, greed, and power abuse in the elite corporate world.
Ray Adeka on playing the lead role, "The story says a whole lot, in such a short time. It was personal, I felt connected to The Nigga, I understand his frustrations, every young person will."
9TH FLOOR is based on a story by Chukwuma 'Ryu' Emma-Ogbangwo and is executive produced by Meca Oleforo, Winifred Iguwa, and Chika Emma-Ogbangwo.
"I crafted the film to be heavy on symbolism, which is interpreted primarily through visual motifs and nonverbal expressions," shares writer-director Winifred Iguwa (Nneka the Pretty Serpent, second unit director).
The behind-the-scenes creative team includes cinematographer Yinka Adegoke (Choke), production designer Jim Franklyn (Coming from Insanity), and costume designer Lolo Nwagwu (Living in Bondage).
9TH FLOOR heads to film festivals before a public release.