Kagho Idhebor's The Broken Mask (short film) and Burkina Babes (photo essay) screened at The Annual Film Mischief 2023, winning the best short film and best film poster for The Broken Mask.
In Idhebor's award-winning short film The Broken Mask, a mask maker struggles to come to terms with the realities of his daughter's molestation, which awakens cosmic realities.
After his win at the recently concluded festival, we sat with the festival-trotting filmmaker for a chat, sharing his reaction to the win, the feedback so far during festival rounds, and the place of films "as part of a broader effort that includes education, activism, and policy changes" in pushing for societal impact.
In this interview, he also touches on seeking inspiration from the street, being a cinematographer for hire in Nollywood, and being a filmmaker looking to leave an important mark behind. "I want to create art that will transcend me and inspire people across the world who are very far away and those yet unborn," he said.
---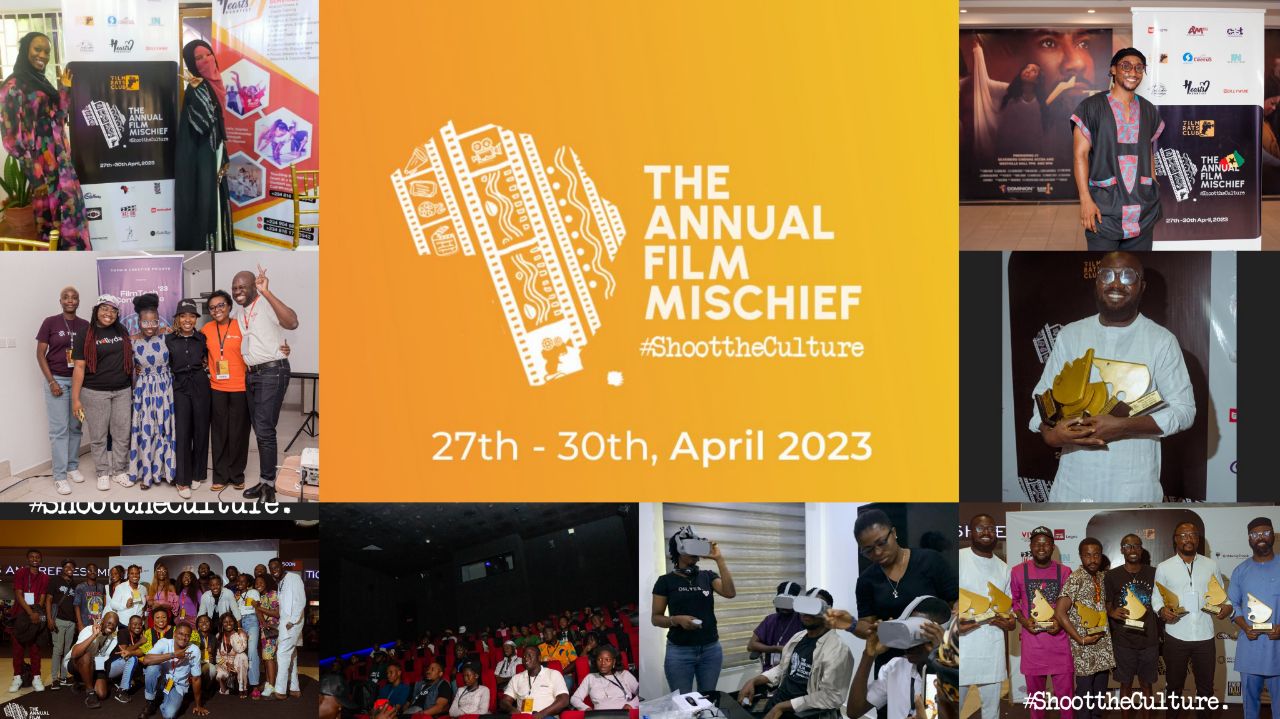 The Annual Film Mischief Winners List: 'Sunset In Makoko' Sweeps Awards at 2023 Pan-African Edition
---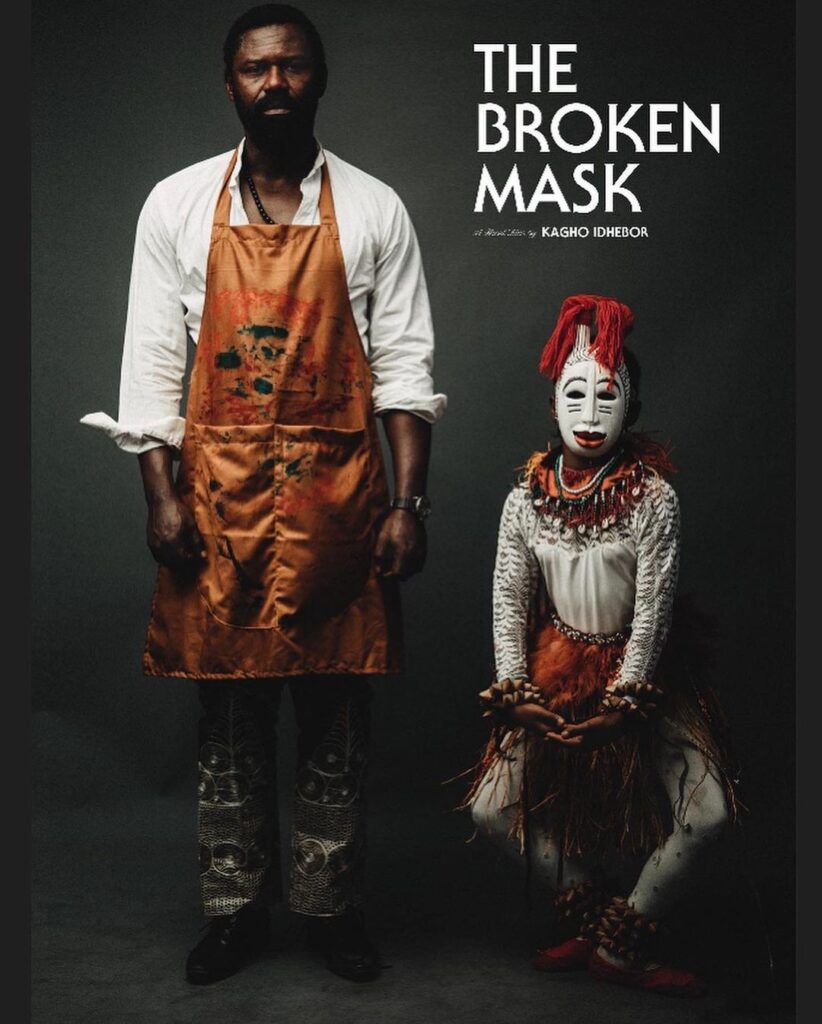 Congratulations on The Broken Mask winning the best short film at the Annual Film Mischief. The film also won the best film poster. How do you feel about this recognition?
It feels good when your work is recognized, especially by prestigious film platforms. When you see the award hanging somewhere in your room or office it's an encouragement, most especially if the birthing process was tough and you wanted to give up but didn't. 
Also, I'm super happy that my friend Niyi Okeowo deservedly won the award for best poster. Apart from making a very beautiful poster that suits the film's genre, Niyi created the poster from a place of inspiration and love. I had to be patient because of his busy nature and I know good art needs some time for the thinking process. He called one early morning and gave me a date to bring the cast for a photoshoot and the day after he sent me five different beautiful posters and said, "Your film is very beautiful and inspiring and I know it will make some impact, so this is my gift and contribution to the process."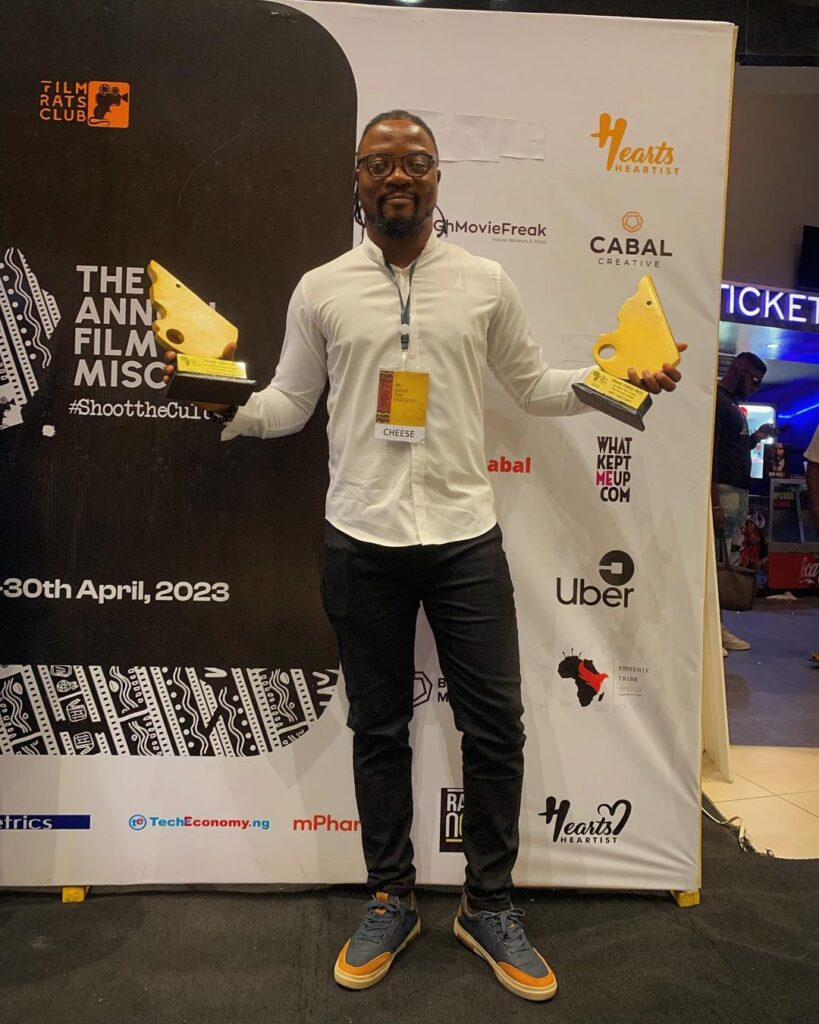 You had two films at the Annual Film Mischief 2023. The second is Burkina Babes, a photo essay that has also screened at FESPACO. Since its world premiere at the S16 Festival last year where it won the audience award, The Broken Mask has also been to Egypt, Morocco and Germany. What is your biggest motivation for submitting your projects to festivals and how has the feedback been?
I felt honoured to have two of my projects of different genres in one festival because it is not a common occurrence amongst filmmakers. The reception was overwhelming. This is the second time Burkina Babes is screening in Nigeria after its world premiere at the Irep International Film Festival 2022 in Lagos. It later screened at the Film Africa Festival that took place at the British film institute London under the Beyond Nollywood Program curated by Nadia Denton. In April, Burkina Babes was also selected to screen at The Pan-African Film and Television Festival of Ouagadougou (FESPACO) and that was the biggest film platform for me because I never imagined that I would have my work exhibited at one of the biggest films festivals in Africa so soon.
My short film The Broken Mask won the audience choice award at S16 Festival where it had its world premiere in 2022 and since then, it has been screened at various international film festivals in Africa and Europe, including the Luxor African Film Festival in Egypt, Fondation du Festival International du Cinéma Africain in Morocco, Filmfest Dresden international short film festival Germany, Go Short – International Short Film Festival Nijmegen Netherlands. It will also have its East Africa premiere at the Zanzibar international film festival in June.
My motivation for submitting my films to festivals is to be able to have my work seen by professional film practitioners from other countries and also be able to network, learn and interact with artists from other regions. There's so much to learn from attending a film festival and I must say the feedback and responses have been very encouraging. Right now, my motivation to make films and my determination to make them well has tripled on multiple levels. I will encourage younger filmmakers to take time out and make films for festivals because there are a lot of open doors to explore. 
You mentioned in an interview that the inspiration for The Broken Mask stemmed from seeing news of sexual assaults that go unpunished in our society. What are your thoughts on the place of film in speaking against societal ills?
The film plays a vital role in speaking against societal ills by combining entertainment with social critique. It has the power to raise awareness, provoke discussion, and inspire change. By presenting a compelling narrative and engaging storytelling, films can captivate audiences while shedding light on social injustice. They serve as a platform to evoke emotional responses, promote empathy, and spark meaningful dialogue.
However, it's important to recognize that film alone cannot solve societal issues. It should be seen as part of a broader effort that includes education, activism, and policy changes. By balancing entertainment and social commentary, films can effectively engage and inspire audiences to take action against societal ills.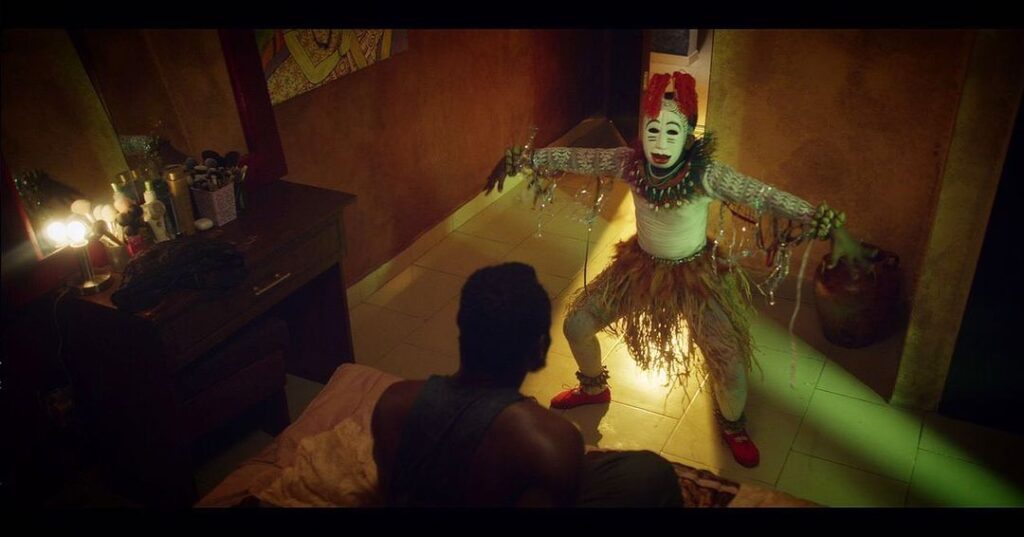 You provided dance training for the child actress, The Broken Mask also required extensive costume design and makeup for the mask. What was the most challenging part in all of this in bringing the film to life?
Gloria Biachi took three weeks of rehearsals to get that perfect because it was the actor's first dance class. At some point in the film when the child gets possessed by a spirit, dancing was the way I used to manifest that effect. I wanted a very intense choreography and I must congratulate the choreographer for her very creative choreography because everyone talks about the dance after seeing the film.
As a filmmaker, I take production design, costume, and makeup very seriously because that is the foundation of the characters' world. If they are not taken into proper consideration it will make the performance and the cinematography feel unbelievable and flat.
I started working with my production designer Paul Gaius and costume and makeup artist Vannesa Oghozor about 4-5 months before principal photography and I must commend their efforts and the creativity they brought on board.
The major challenge for me was money because I could not afford the quality of the materials we wanted instantly, but my team was very patient with me in getting the needed funds. We were not ready to settle for less. Also, when some of the experiments did not work, we had to start all over again which meant more money and more time.
The costumes and the mask for the child actor play a major part in helping the story and we designed and built them from scratch. The sets were also designed and built from scratch and the walls were painted to fit what we wanted. Because the film is in the magical realism genre, I wanted the design to play a very important role in aiding the understanding and I will say we achieved that because of the feedback I have gotten so far
---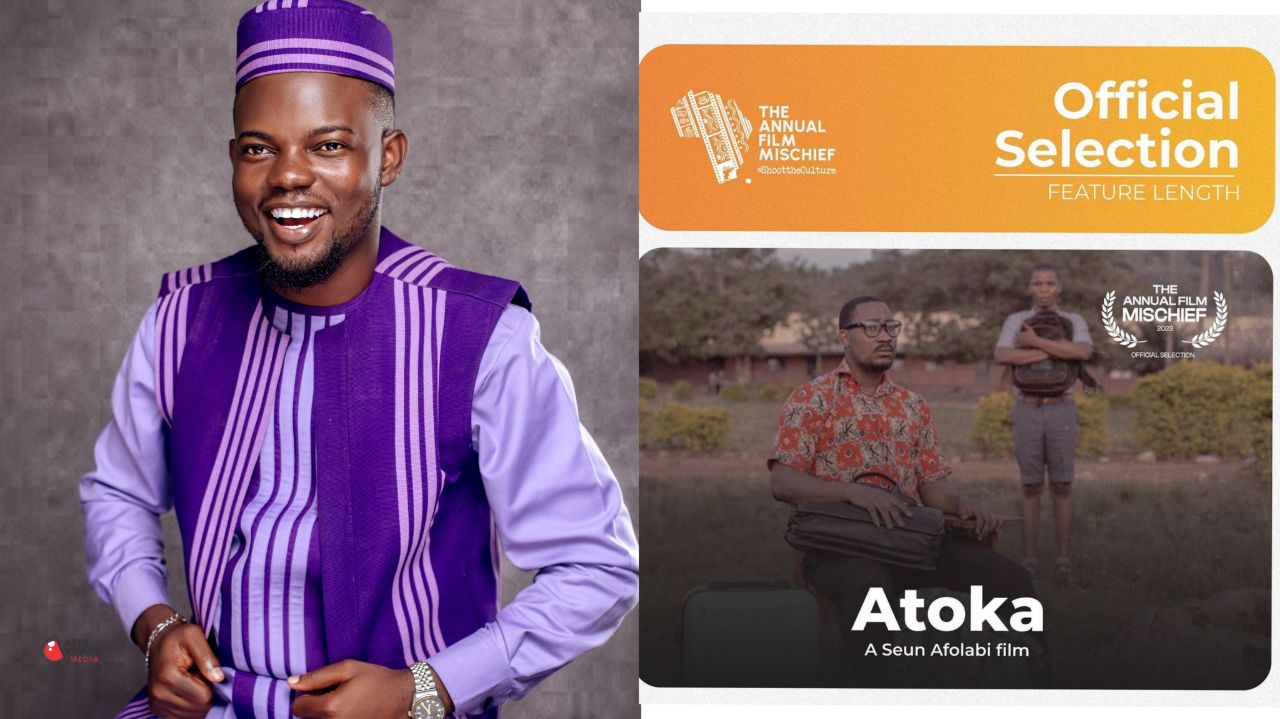 Film Mischief 2023: Director Seun Afolabi Discusses the Personal Experience Behind 'Atoka', The Collaborative Writing and Casting in the Coming of Age Film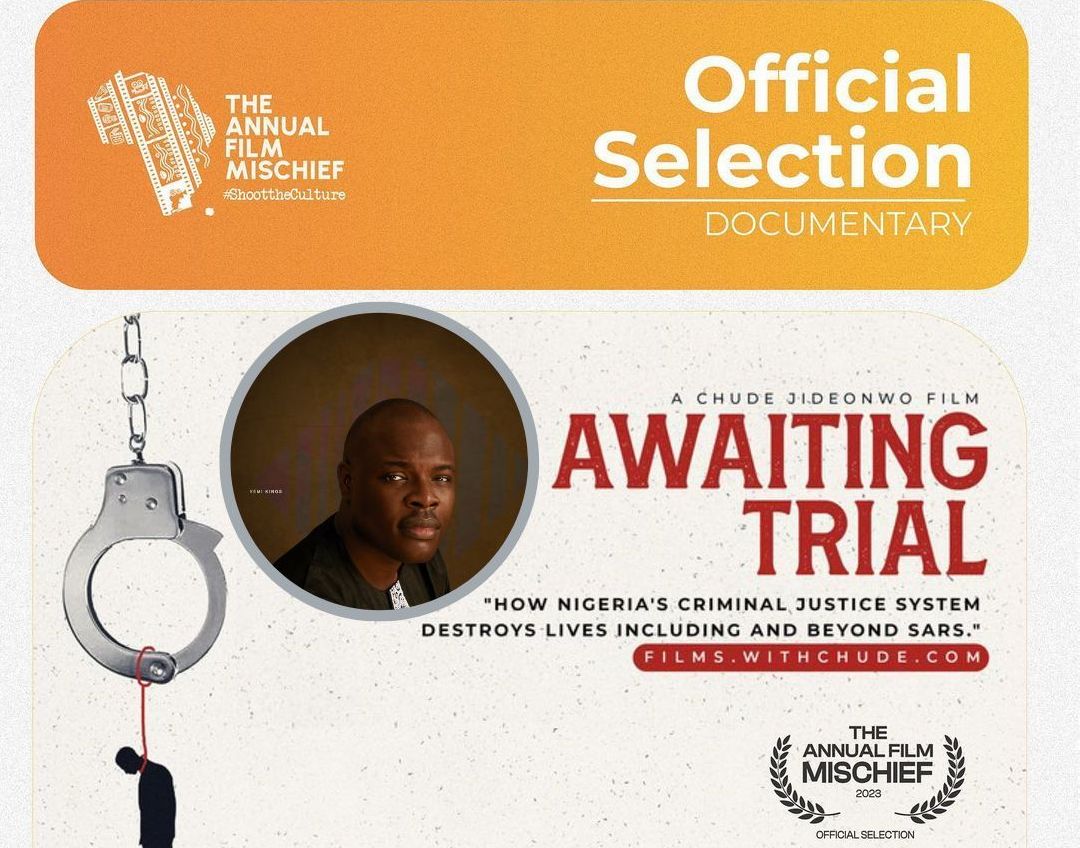 Film Mischief 2023: Chude Jideonwo Discusses 'Awaiting Trial', Importance of Film Festivals and Audience Feedback, and the Future of His Production Studio
---
Realizing that the game has changed due to the arrival of streaming investment in the region, how do you aim to compete with the "universal film industry" as you mentioned in a recent interview? 
Streaming is the best thing that has ever happened to the industry in terms of distribution, though it has gradually taken away the joy and opportunities to view films on the big screen which is where the real cinematic experience lies. But the platform has offered filmmakers opportunities to let their works be seen across the world. This realization has made me more conscious of the work I do because these days any film you make has a high chance of landing on this platform. So now we have the chance and opportunities to tell the kind of stories we want and if it's done well it can compete with any film on that platform no matter the region the film is from.
What is next for The Broken Mask?
For now, this film is only open to festivals and private screenings.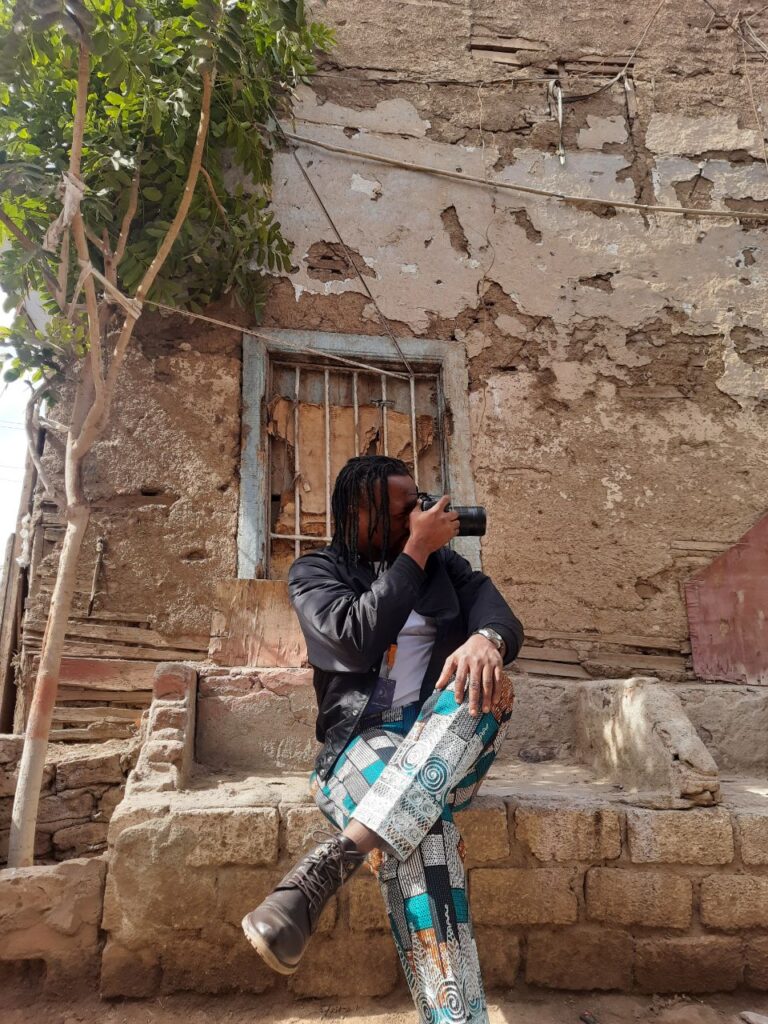 You mentioned on a NdaniTV interview segment in 2014 that you love the streets and get inspiration from there because you grew up there. This is a thread that still ties to your photo essay, Burkina Babes, which focuses on the lady motorcycle riders of Ouagadougou. Will you be getting out on the streets of Nigeria anytime soon to shoot a street-inspired Nigerian project?
I get inspired by everyday life, and the street is a perfect place where you can observe life. When I'm on the street all I think about are stories because I see everybody as a character acting out some sort of story. A lot of the time I just go out on the street and observe life for hours, watching people go by their daily lives. When I'm with my camera, I can spend all day taking pictures. It gives me so much joy and fulfillment as an artist because I believe my purpose in this world is to capture and preserve moments.
I'm in the early stages of writing my first official feature film and it's going to be a street movie. That's all I can say about it for now.
What is a story inspired by the street that you have been expecting from Nollywood but haven't gotten yet but needs to be told?
I have been impressed lately by the story ideas coming out from Nollywood lately, Gangs of Lagos, for example, I think it was a very bold story idea. Also, O Town which is one of my all-time favorite Nollywood films from an auteur. But I will not say there's a particular street-inspired idea I like and would love to see to be told. My taste is uncommon. I like social stories that deal with the injustices we face in our society, and I like stories that address real issues and still entertain in the process.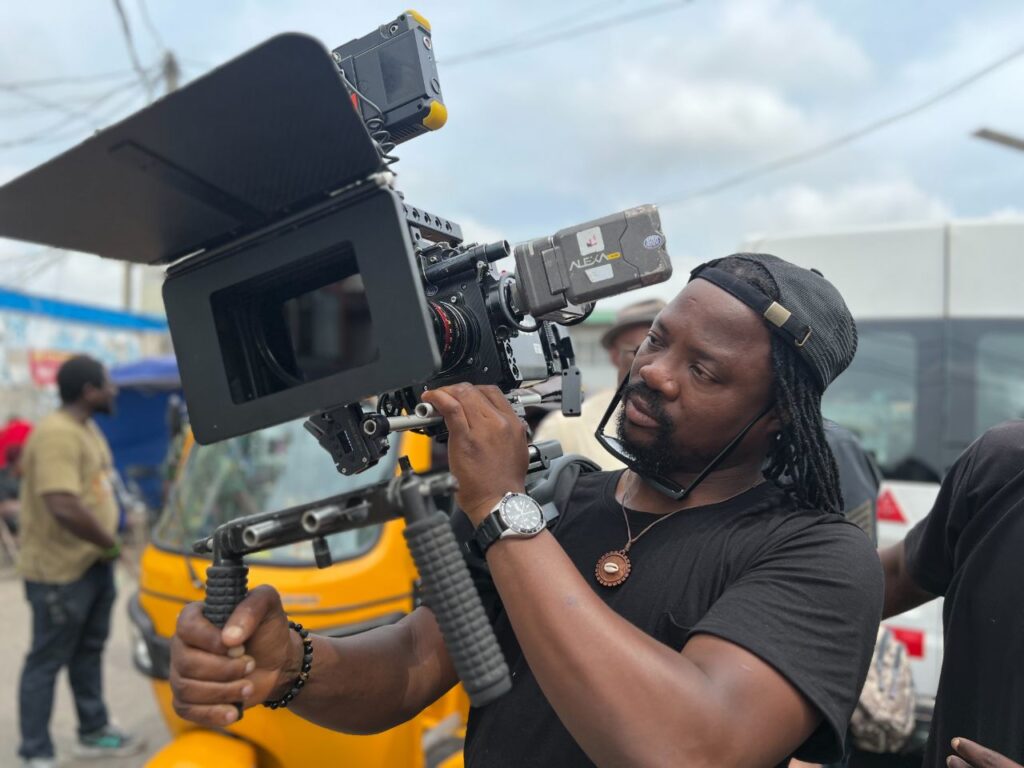 You have also worked as a cinematographer on a number of major Nollywood projects like King of Boys: Return of the King, The Razz Guy, Sylvia, and Up North, with the last one being the 2021 King of Boys series. You seem to be selective with these projects. What do you look out for before coming on board a project as a hired cinematographer?
After KOB 2, I realized that my work can easily be seen worldwide on these streaming platforms and that got me scared because your level of creativity can be misjudged if you work with an unprepared crew which can affect your career. Since then I have been very careful in accepting scripts, looking out for certain qualities before I agree to work as a cinematographer on a narrative film.
The script is the first factor because as a foundation, no matter how good a director is, they can't make a good film from a bad script. Secondly, how prepared the director is. Every director has their strength but the only favour the director truly owes the crew is to be prepared so that the crew and actors can get value for the time they have invested working on a project and the difference is always clear.
Lastly, passion for the craft. A director with true passion is key to me. At this stage of my career, I've seen how attention to detail can be tough to achieve and only directors who are passionate and have respect for the craft can push that barrier. Their firmness and knowing what they want and having the courage to challenge my creativity are priceless qualities too. 
These days I have been very firm with that decision and it has not been easy because this is what pays my bills, but I have created more time for myself to think and given birth to artistic works that I am proud of. I'm not just in this world to pay bills, jump from one film set to another and make money, I also want to live without that pressure and I want to create art that will transcend me and inspire people across the world who are very far away and those yet unborn.
You have been moulded not just by Nigeria but by your experience across Africa as a filmmaker. What are the opportunities that you see for storytelling in this region and are there even limits?
Interacting with filmmakers from other continents and other cultures and industries outside Nigeria is a huge learning process on its own because they make you begin to see the filmmaking process differently.
Nigeria has got huge respect from industries outside for our resilience and creativity in telling stories. I have met people on different occasions who have said they want to come to work in the Nigerian film industry and learn the Nollywood magic and this always makes me proud.
But they will also tell you that our stories are not cinematic enough and I understand that. I came to realize the difference between the anglophone film industry, Nollywood, for example, is that anglophone has got the glamour, but less cinematic content and presentation while the francophone has got less glamour but more cinematic content and presentation.
Attending festivals is a big eye-opener and I must encourage younger filmmakers to follow this path. The film community is very small and people are connected easily. I respect film festivals like the S16 and the Annual Mischief because that is how some of these big festivals like FESPACO and the Festival du Cinema Africain of Khourigba and many others started decades ago. A group of young people who believe in a vision started gathering like-minded artists and building a community and today they are so big that it brings people from all over the world. I think is important that the francophone, anglophone and the Arab world start looking at consistent collaborations because our stories have no limits, and there are still so many opportunities and so many stories to be told. I strongly believe we have not started yet so no reason to rush or feel like a king too early.
---
The Annual Film Mischief took place from April 27-30 in Lagos, Abuja, Accra and virtually. It was free to attend.
Share your thoughts in the comments section or join the conversation on Twitter.
Sign up: Keep track of upcoming films and TV shows with Google Calendar.