It promises to be a shower of Nollywood releases across all platforms in May, from cinemas, Netflix, Prime Video to Showmax. This teases that the showers of April (most especially April 7) should usher in the flowers of the second quarter.
Jade Osiberu (Gangs of Lagos) and Biodun Stephen (The Kujus Again) with their new April releases give us signs of other titles that they have in production that might be released later this year.
While only one new Nigerian TV series, an animation, is premiering this month, we have several international shows, old and new, set to be available in Nigeria in April.
In order to provide you with a more detailed preview, we have a new layout that categorizes the monthly anticipated titles into the Nigerian (Nollywood) and international sections, which are further divided into their release dates.
---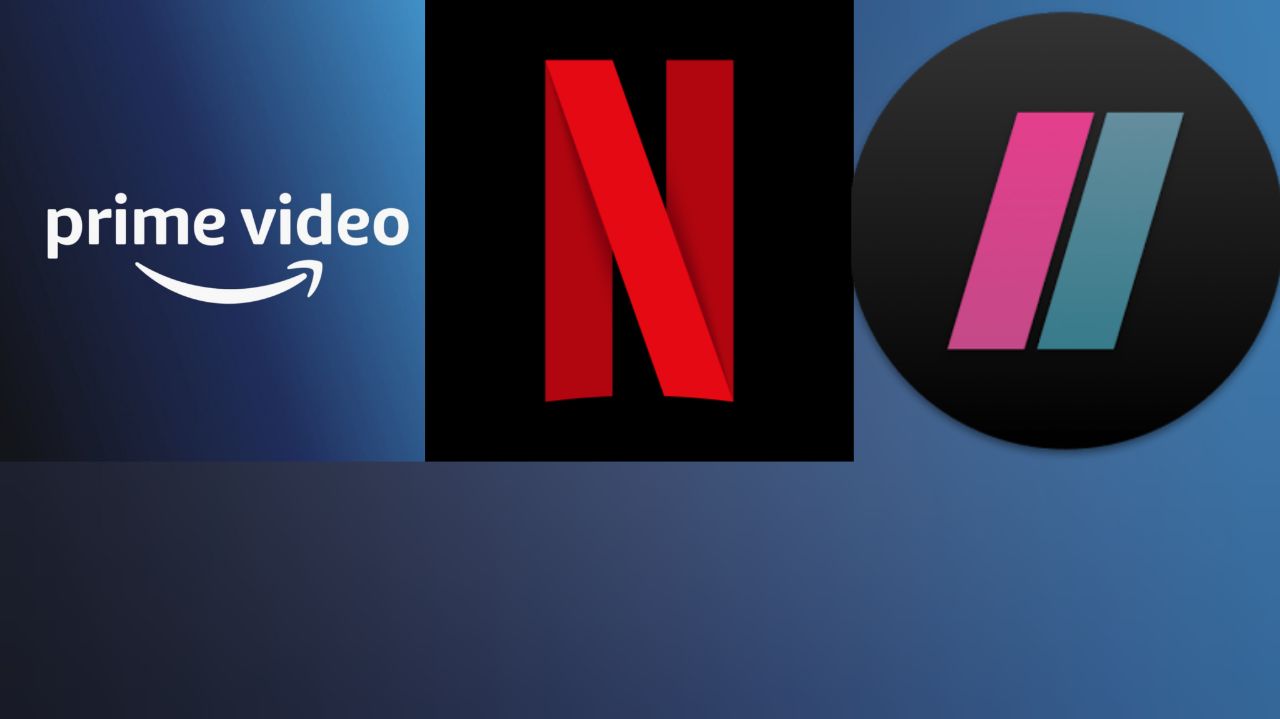 Movies and TV Shows Available in Nigeria in May
---
See the full highlight of movies and TV shows available to watch in Nigeria in April below.
Nollywood Films Available to watch in April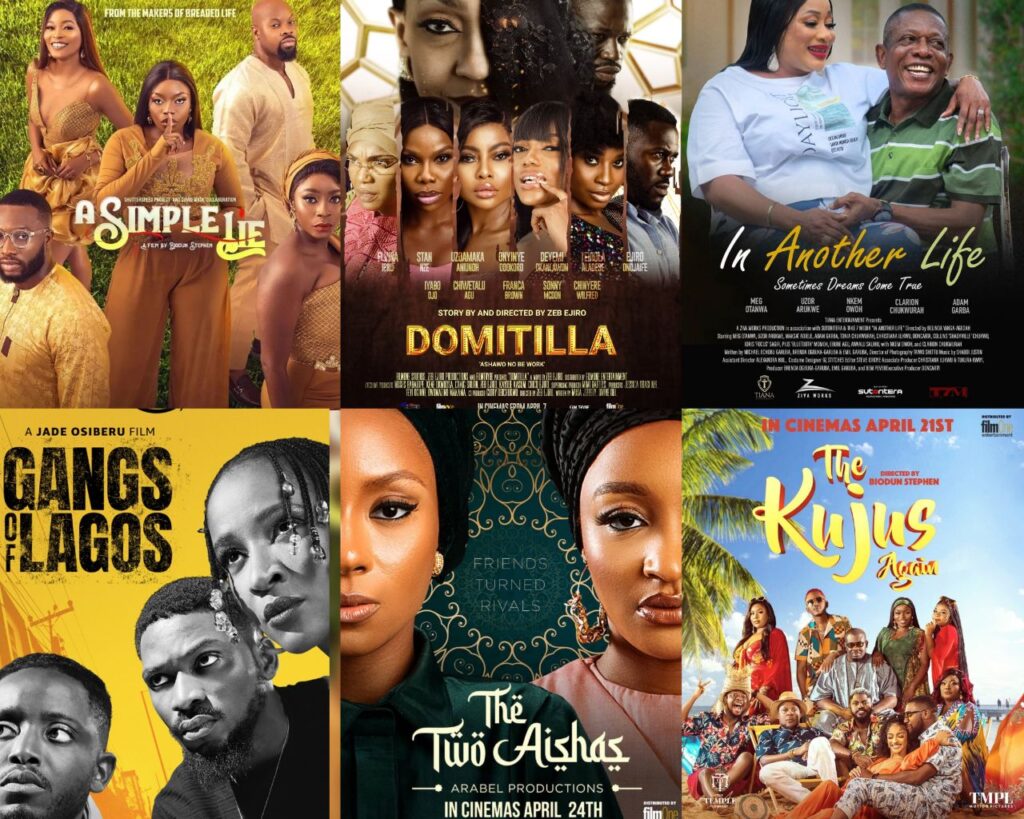 April 7
Domitilla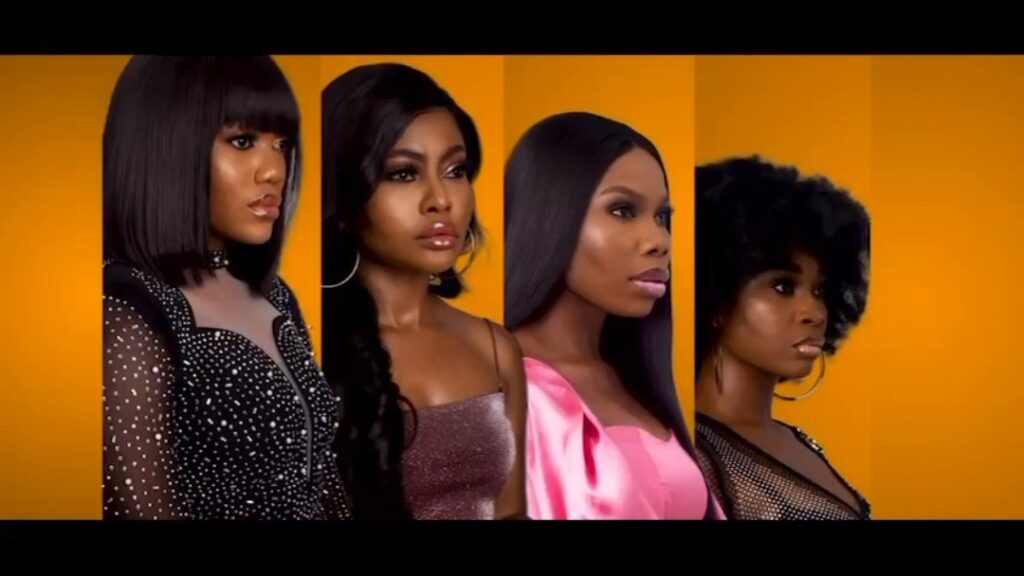 Starring Teniola Aladese, Uzoamaka Auiunoh, Elvina Ibru, Deyemi Okanlawon, Stan Nze, Ejiro Onojaife, and Onyinye Odokoro, in this reboot of the 1996 film, Domitilla revolves around four main female characters and the choices they make and the domino effects of their choices. Directed by returning filmmaker Zeb Ejiro and produced by Kayode Kasum, the film will be in cinemas.
Gangs of Lagos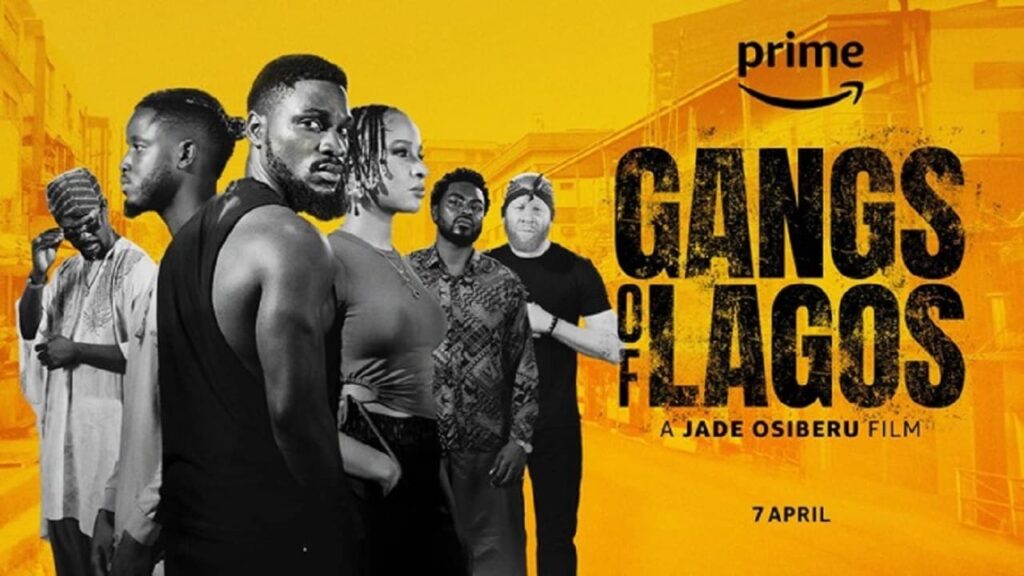 Jade Osiberu's crime drama finally arrives on Prime Video, starring Tobi Bakre, Chike, and Adesua Etomi-Wellington who form a group of friends who each have to navigate their own destiny, growing up on the bustling streets and neighborhood of Isale Eko, Lagos.
A Simple Lie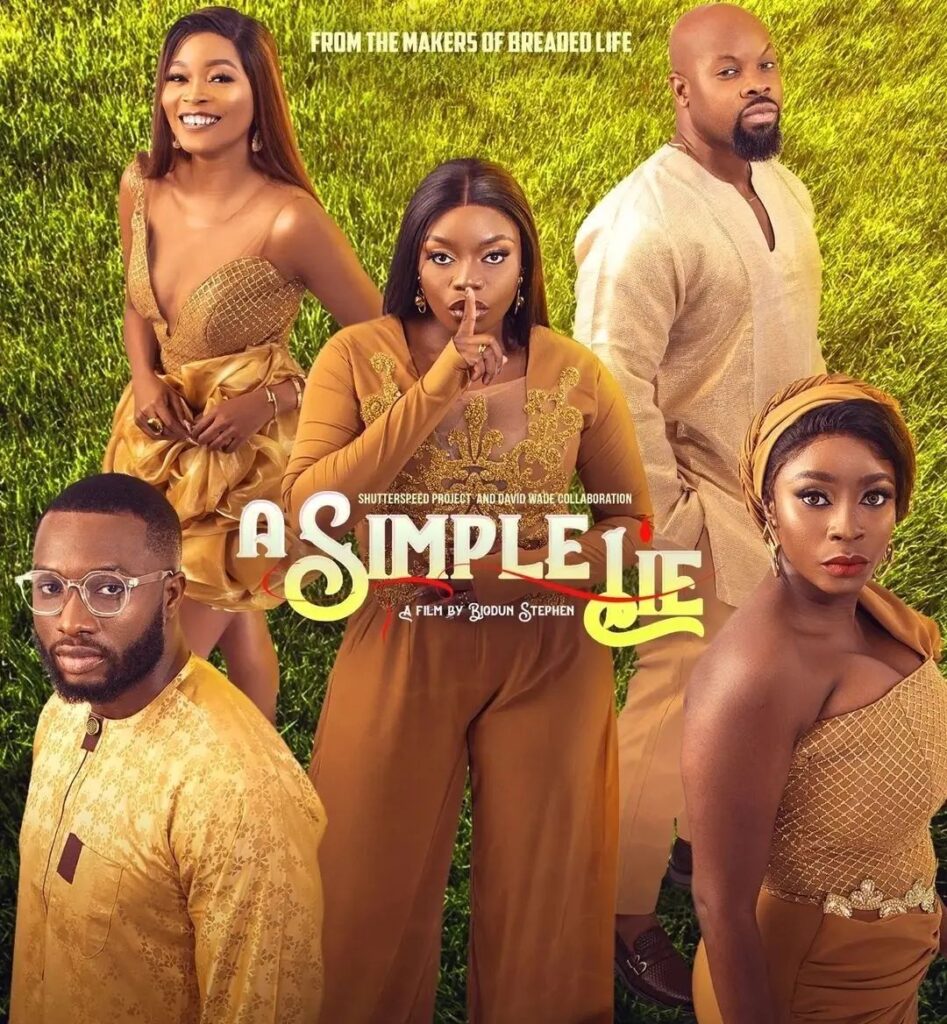 When Boma tries to win back her ex by telling him that she has cancer, her simple lie soon spirals out of control. A Simple Lie is a 2022 dramedy directed by Biodun Stephen, now heading to Netflix for its post-theatrical release.
In Another Life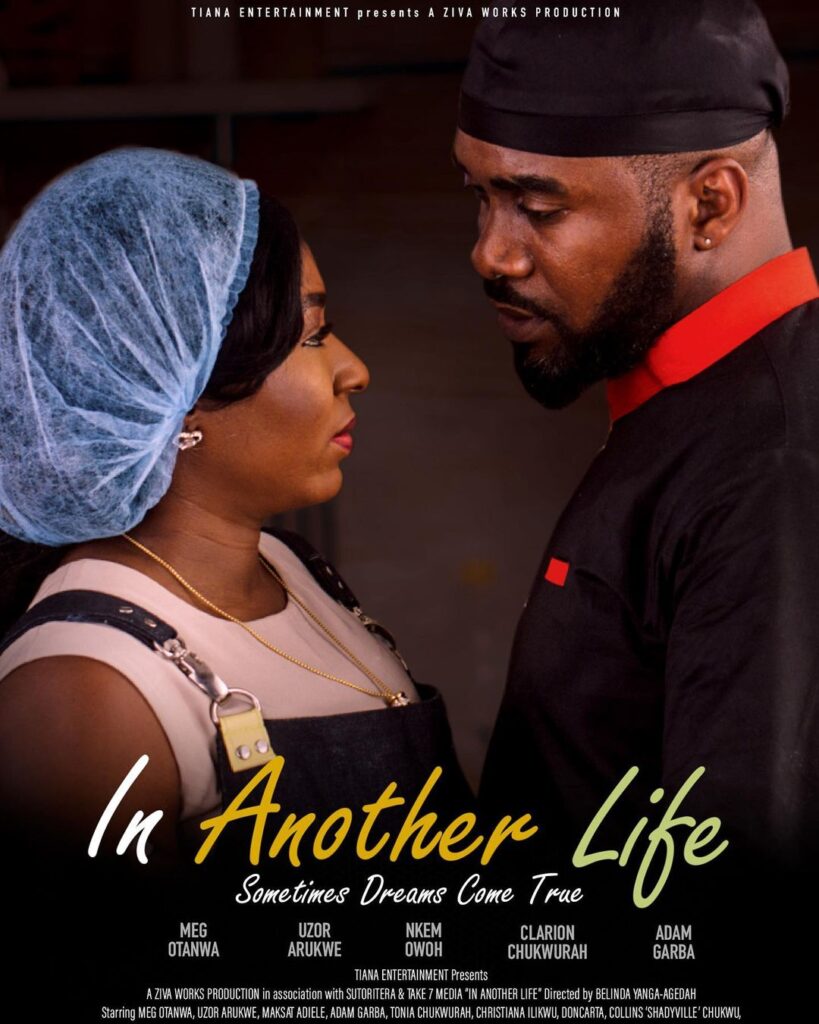 Meg Otanwa, Uzor Arukwe, Clarion Chukwurah and Nkem Owoh star in this romantic family drama directed by Belinda Yanga-Agedah. With the plot details unknown, the film will be in select cinemas.
April 21
The Kujus Again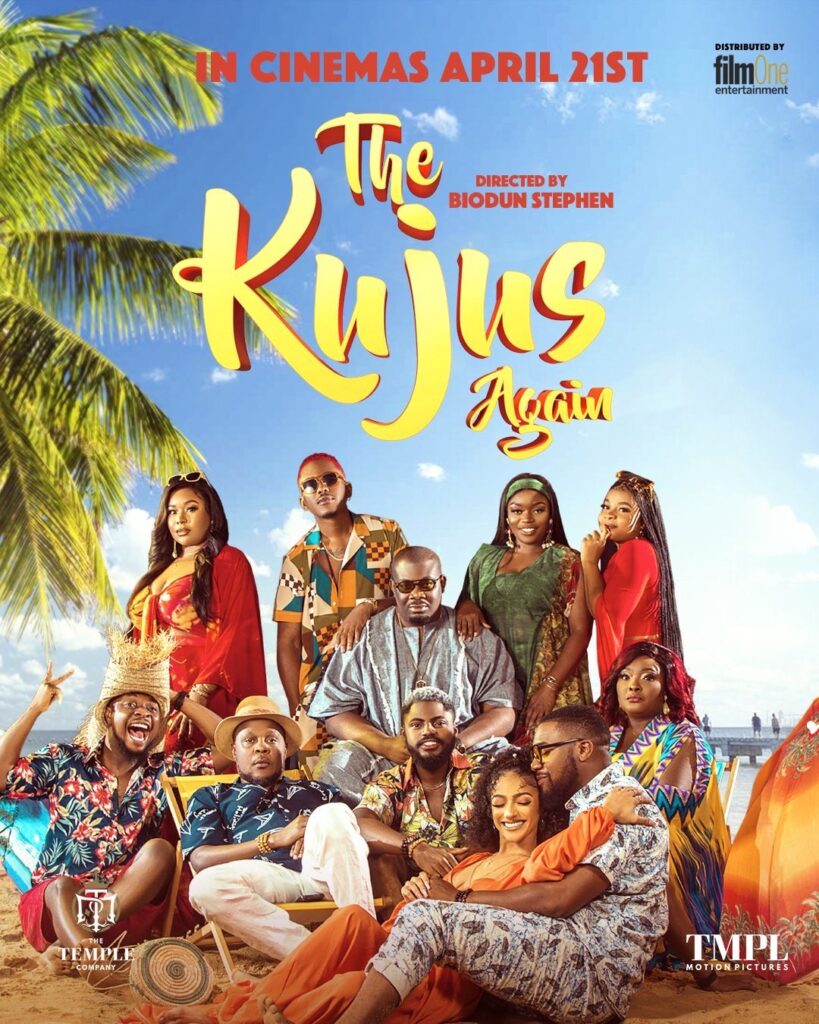 In another Biodun Stephen-directed flick, The Kujus Again is a sequel to the 2020 original family comedy Introducing the Kujus. A poster released in March has teased several returning characters and new ones. The Kujus Again will be available in cinemas.
April 24
The Two Aishas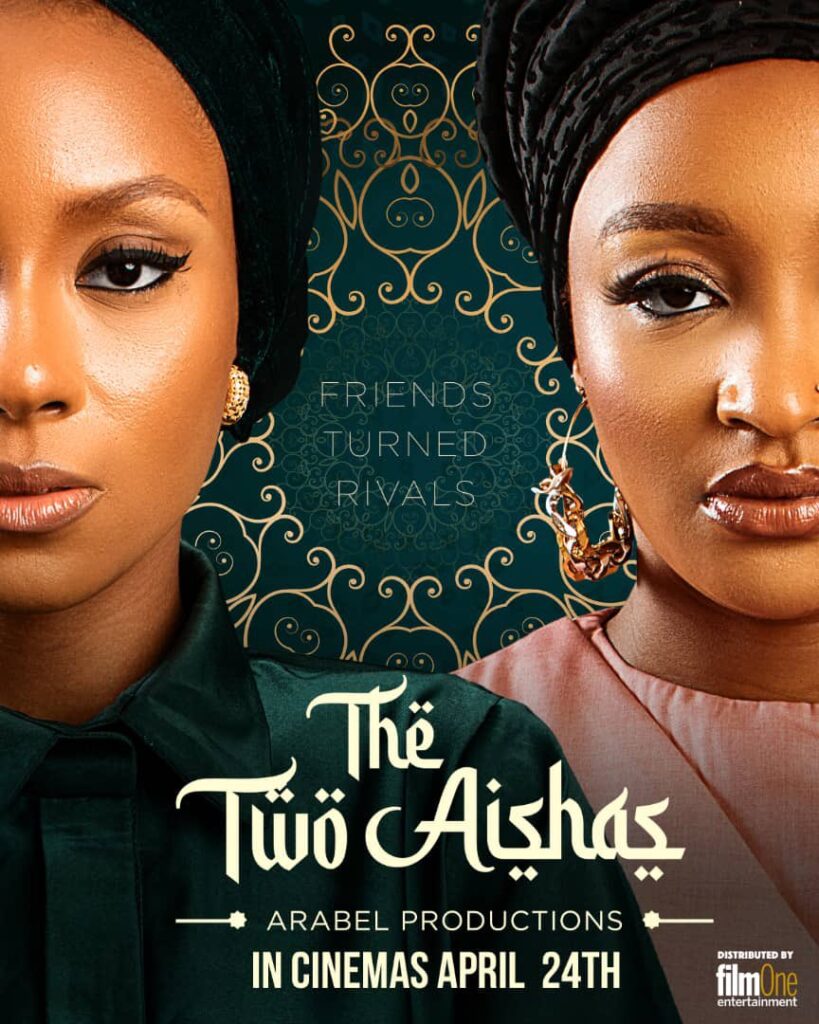 The 2 Aishas aren't your typical friends, they share the same faith and social status but have diverse behaviors, characteristics, parental upbringing and demeanour. The Two Aishas, starring Rahama Sadau and Maryam Booth, will be available in cinemas.
April 28
Honey Money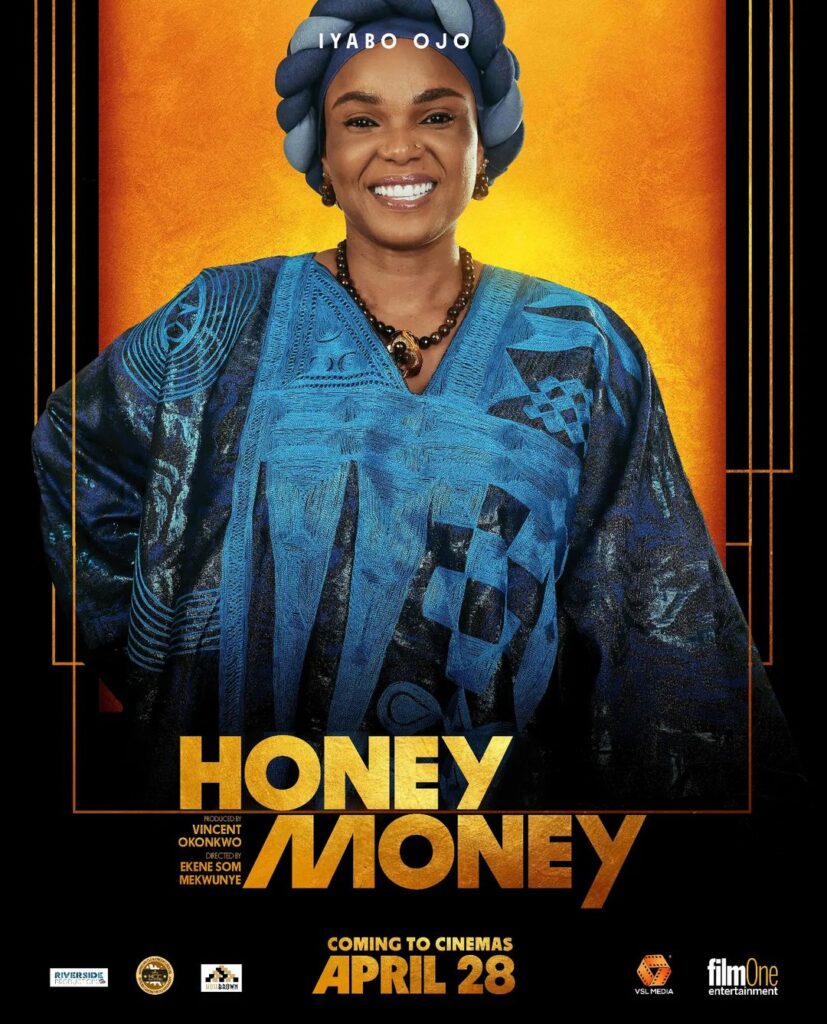 Directed by Ekene Mekwunye (One Lagos Night), Honey Money follows the story of Tobiloba who is a young man in his late 20s from a humble background. When he starts showing up at home with things he shouldn't afford, he's faced with strong opposition from his parents. Unknown to them, he belongs to a notorious gang. Starring Timini Egbuson, Iyabo Ojo, and Nancy Isime, the film will be in cinemas.
Nigerian TV Shows Available in Nigeria in April
April 6
Jay Jay: The Chosen One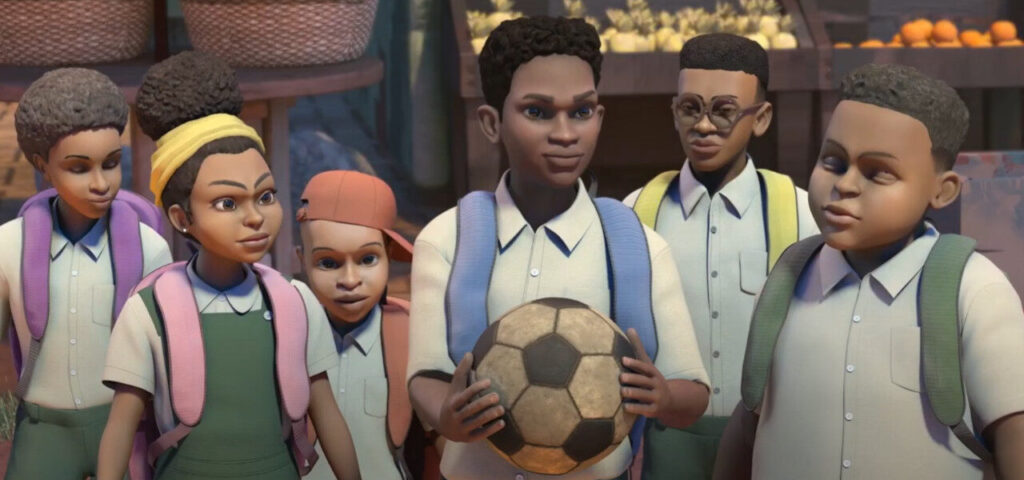 As Showmax's first animated series, Jay Jay: The Chosen One, reimagines the childhood of Nigerian football legend Augustine "Jay-Jay" Okocha. It follows 11-year-old Augustine's passion for football and love for the animal kingdom, and how the latter bestows superpowers upon him in return for his fight against illegal poaching.
---
International Films Available in Nigeria in April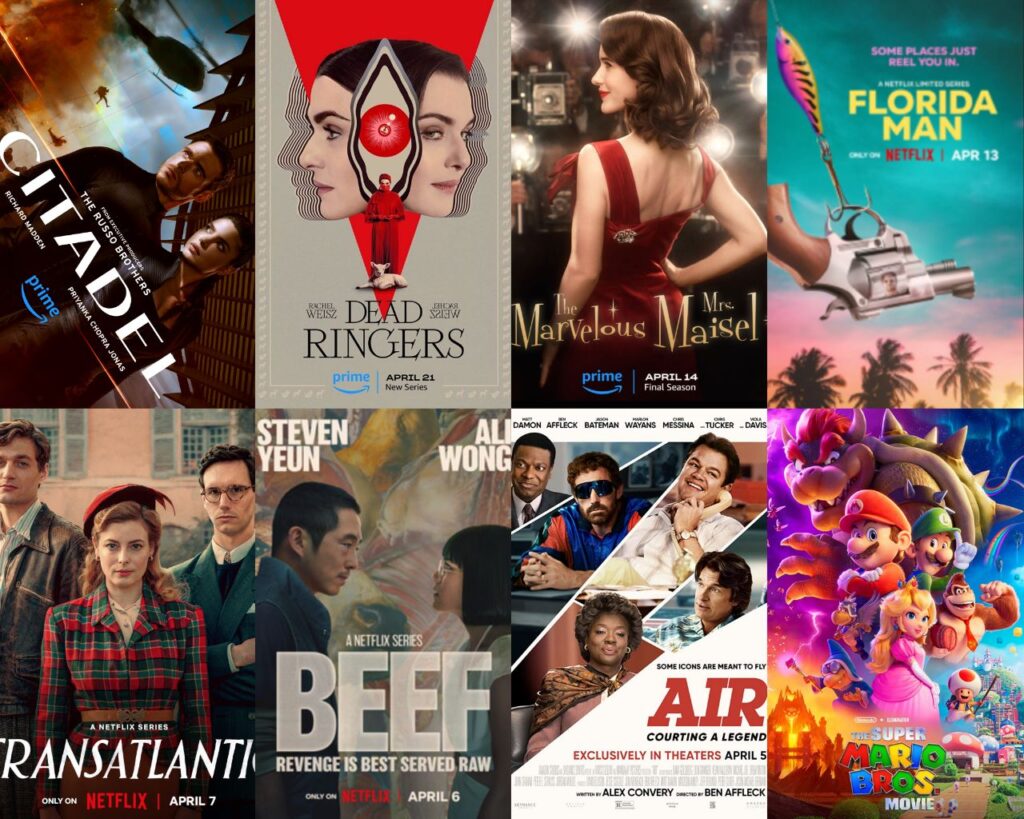 April 1
Need for Speed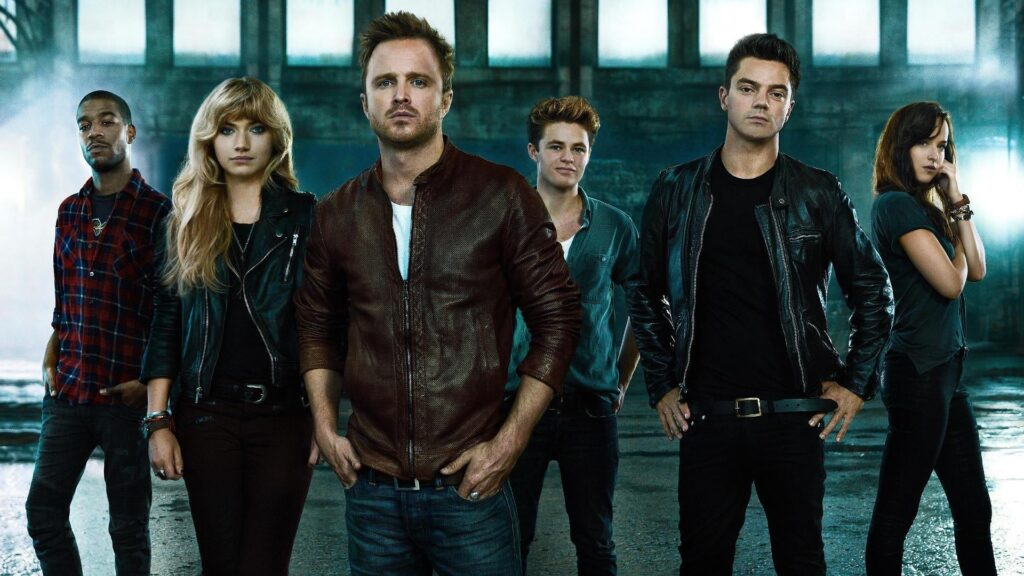 Fresh from prison, a street racer who was framed by a wealthy business associate joins a cross-country race with revenge in mind. His ex-partner, learning of the plan, places a massive bounty on his head as the race begins. This 2014 action thriller starring Aaron Paul, Imogen Poots and Dominic Cooper will be available to stream on Netflix.
A Quiet Place II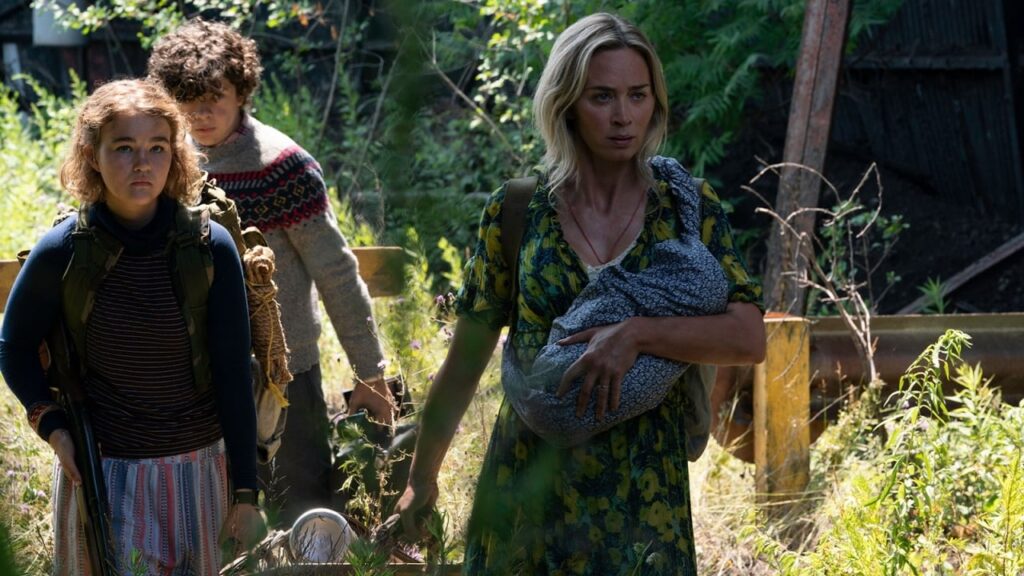 A sequel to 2018 horror sci-fi directed by John Krasinski, Emily Blunt, Noah Jupe, and Millicent Simmonds are joined by Cillian Murphy and Djimon Hounsou. Following the events at home, the Abbott family now faces the terrors of the outside world. Forced to venture into the unknown, they realize the creatures that hunt by sound are not the only threats lurking beyond the sand path. Available to stream on Netflix.
April 6
Father Stu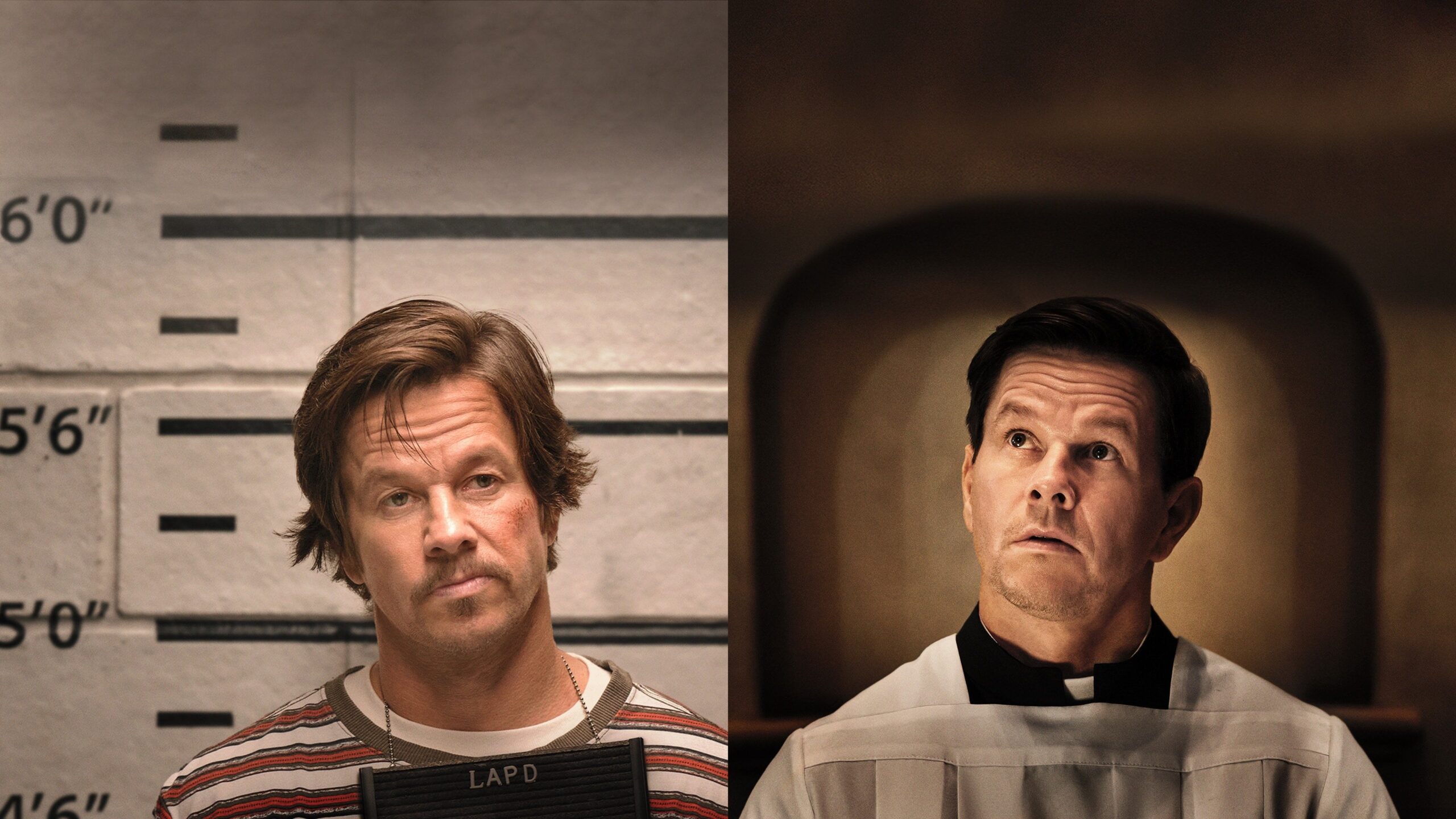 Father Stu is a biographical drama that follows the life of Father Stuart Long, a boxer-turned-priest who inspired countless people during his journey from self-destruction to redemption. Starring Mark Wahlberg in the titular role, the 2022 film will now be available to stream on Showmax.
April 7
The Super Mario Bros Movie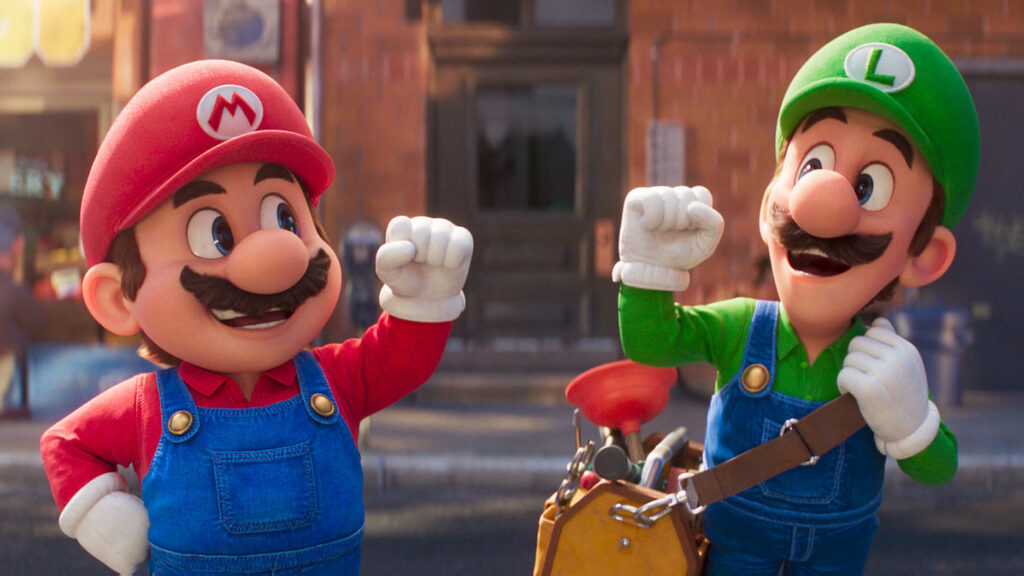 The adaptation of the popular Nintendo game franchise follows the story of Super Mario Bros. on their journey through the Mushroom Kingdom. The animated adventure comedy will be in cinemas. We might just get a live-action in the future.
Air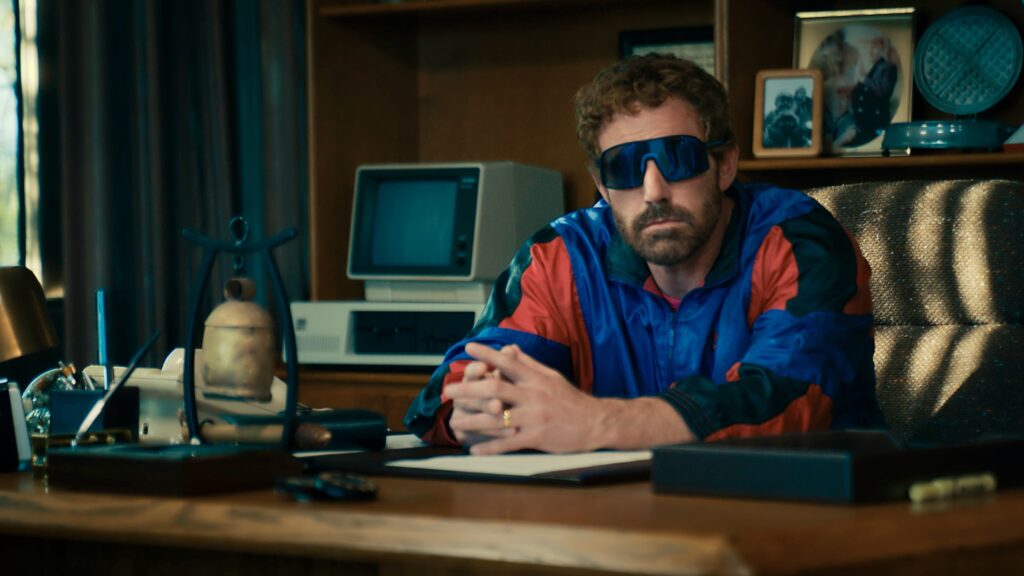 Ben Affleck directs a star-studded cast as Nike pursues basketball rookie Michael Jordan, creating a partnership that revolutionizes the world of sports and contemporary culture. The cast includes Ben Affleck, Matt Damon, Viola Davis, Jason Bateman, Chris Tucker and Marlon Wayans. Air will be in cinemas.
April 10
Dog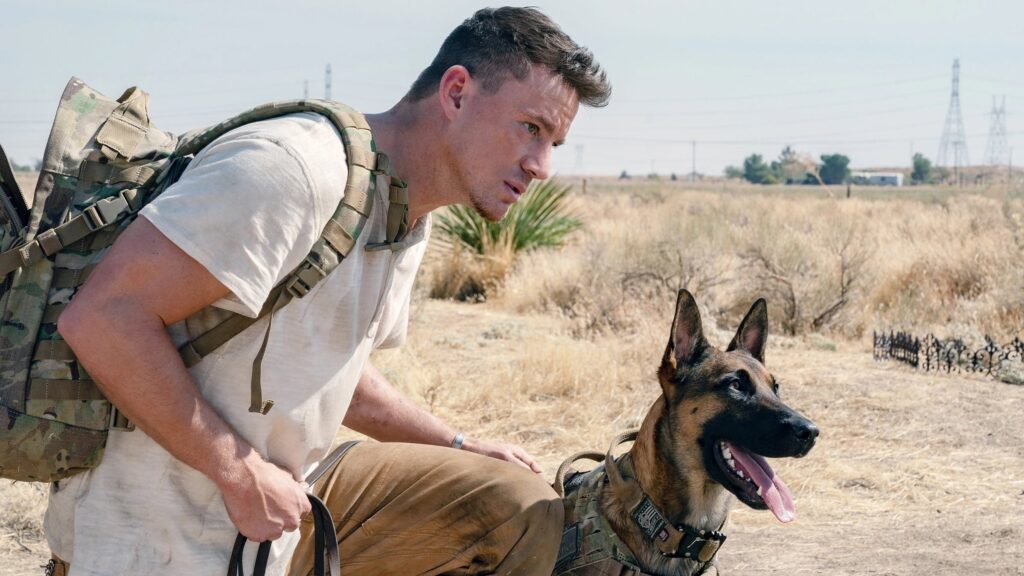 The film stars Channing Tatum as an Army Ranger who is tasked with escorting the military dog of his fallen friend to his funeral. Dog will be streaming on Showmax.
April 13
Horrible Bosses 1+2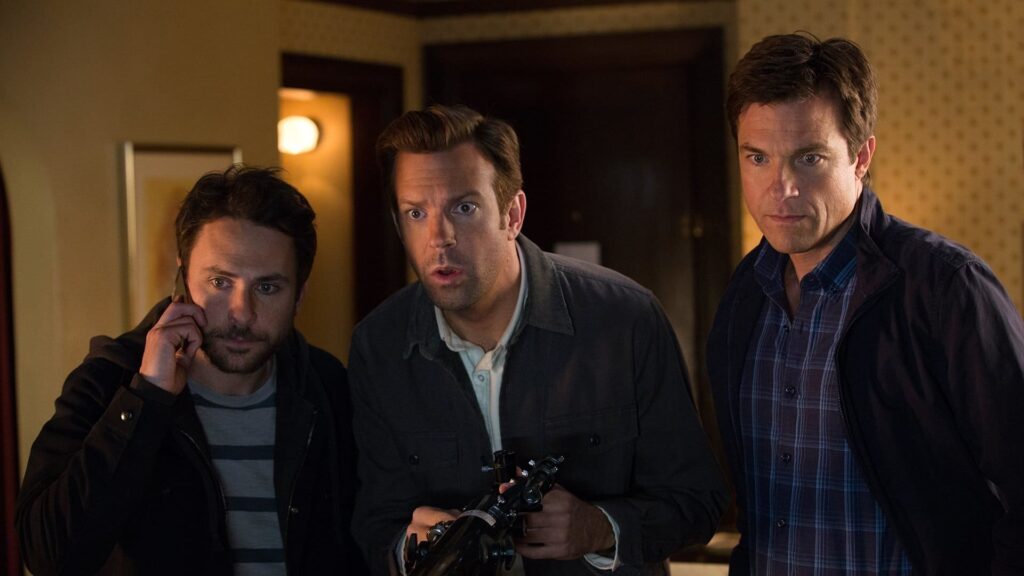 In this black comedy, three friends conspire to murder their awful bosses when they realize they are standing in the way of their happiness. The sequel will also be debuting on Showmax on the same day.
Gold
In the not-too-distant future, a drifter traveling through the desert discovers the largest gold nugget ever found. He must guard it against thieves amid harsh conditions and wild dogs while waiting for his partner to return. This 2022 adventure thriller starring Zac Efron will be available on Showmax.
April 14
Renfield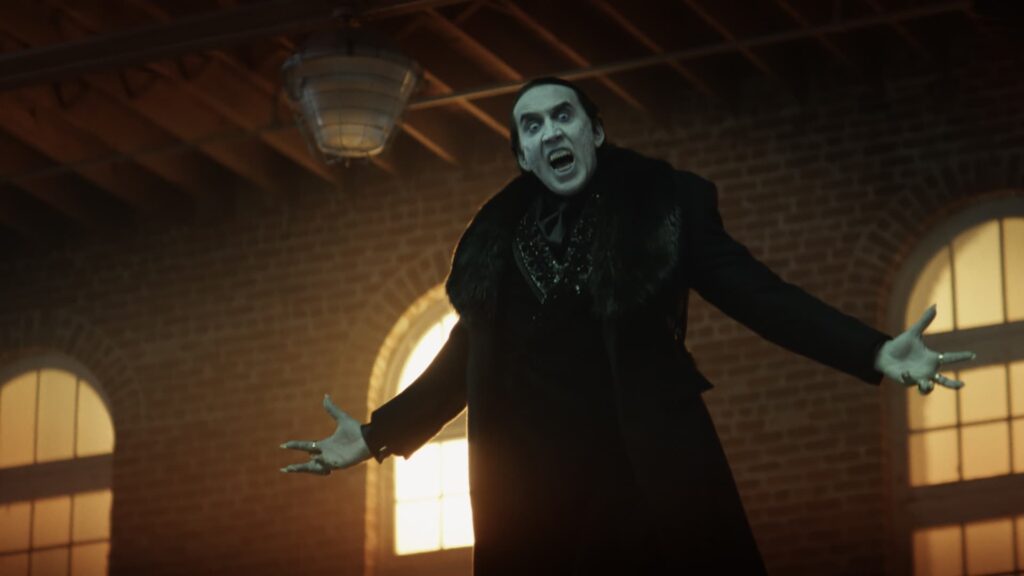 Billed as a comedy, fantasy, and horror film, Renfield, Dracula's henchman and inmate at the lunatic asylum for decades, longs for a life away from the Count, his various demands, and all of the bloodshed that comes with them. Starring Nicolas Cage and Nicholas Hoult, Renfield will be in cinemas.
April 17
Cats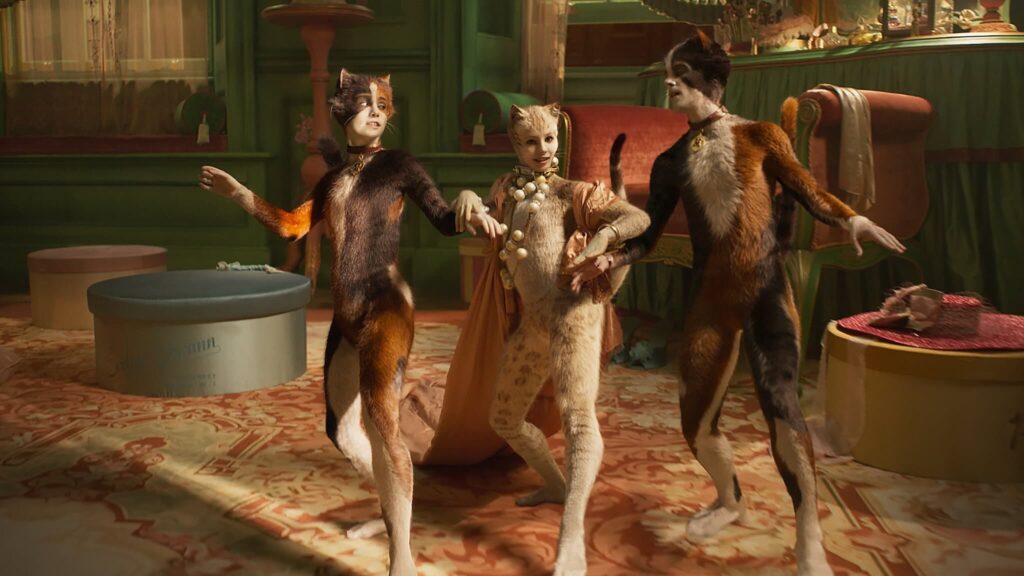 A tribe of cats called the Jellicles must decide yearly which one will ascend to the Heaviside Layer and come back to a new Jellicle life. The 2019 critically-panned musical fantasy film will be available on Showmax.
April 20
Sex and the City 1+2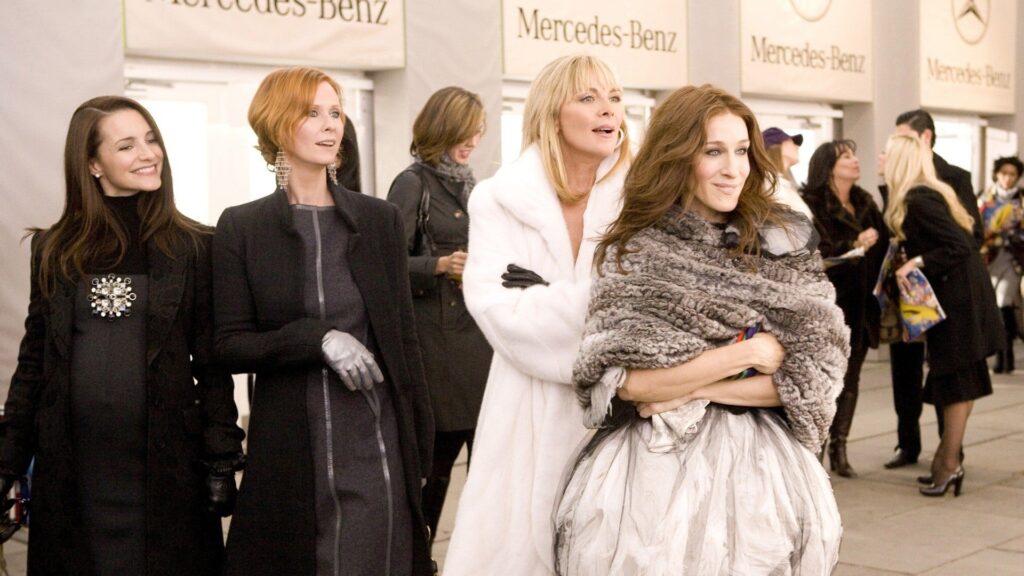 Four female New Yorkers gossip about their sex lives (or lack thereof) and find new ways to deal with being a woman in the late 1990s. The 2008 and 2010 romantic comedy films that have now birthed a TV show will be available to stream on Showmax.
April 24
King Arthur: Legend of the Sword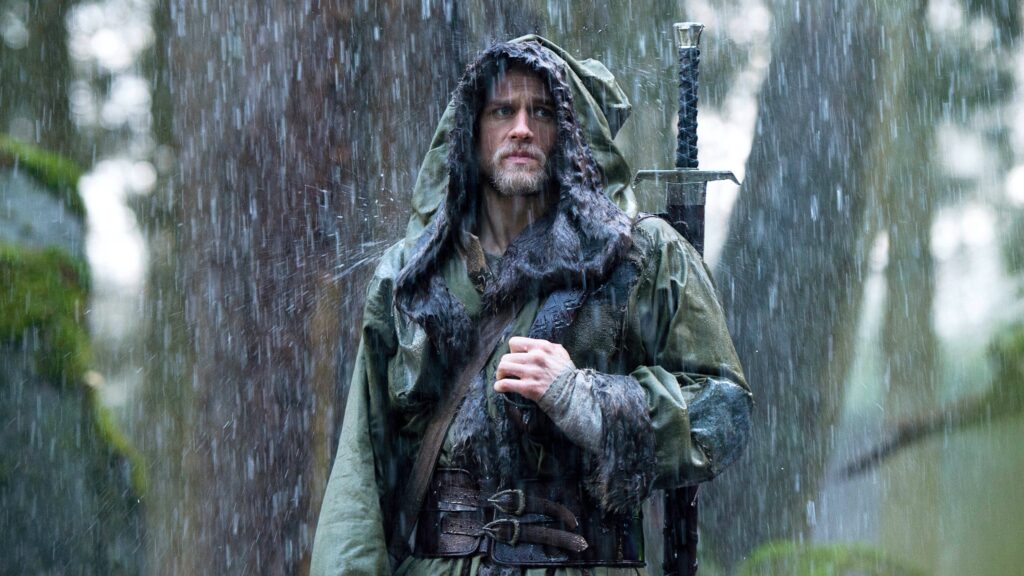 Robbed of his birthright, Arthur (played by Charlie Hunnam) comes up the hard way in the back alleys of the city. But once he pulls the sword from the stone, he is forced to acknowledge his true legacy – whether he likes it or not. The 2017 adventure film will be available to stream on Showmax.
April 27
A Tourist's Guide to Love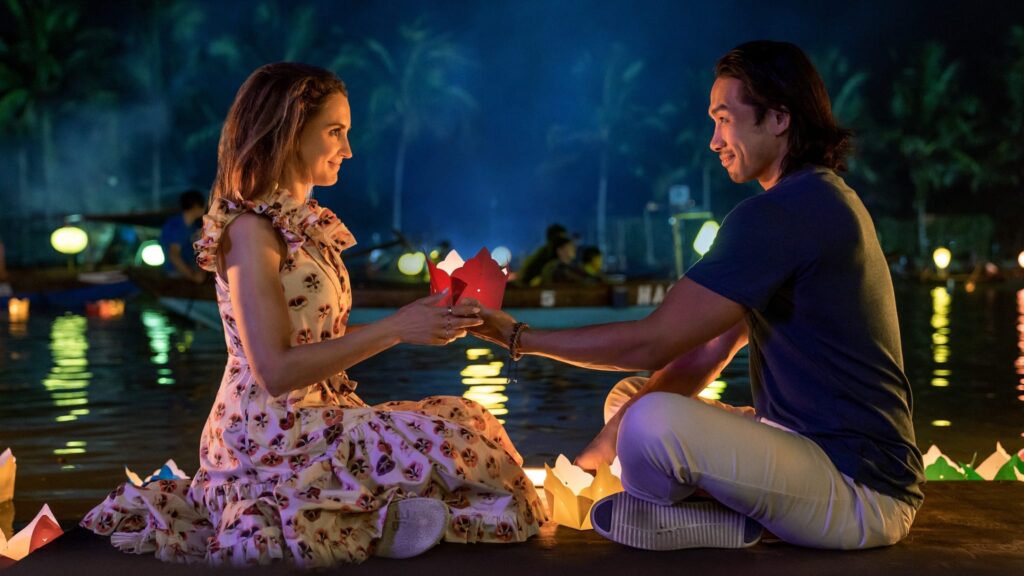 An executive goes through an unexpected breakup, then accepts an assignment to go undercover and learn about the tourist industry in Vietnam. The free-spirited romantic comedy will be available to stream on Netflix.
Wedding Crashers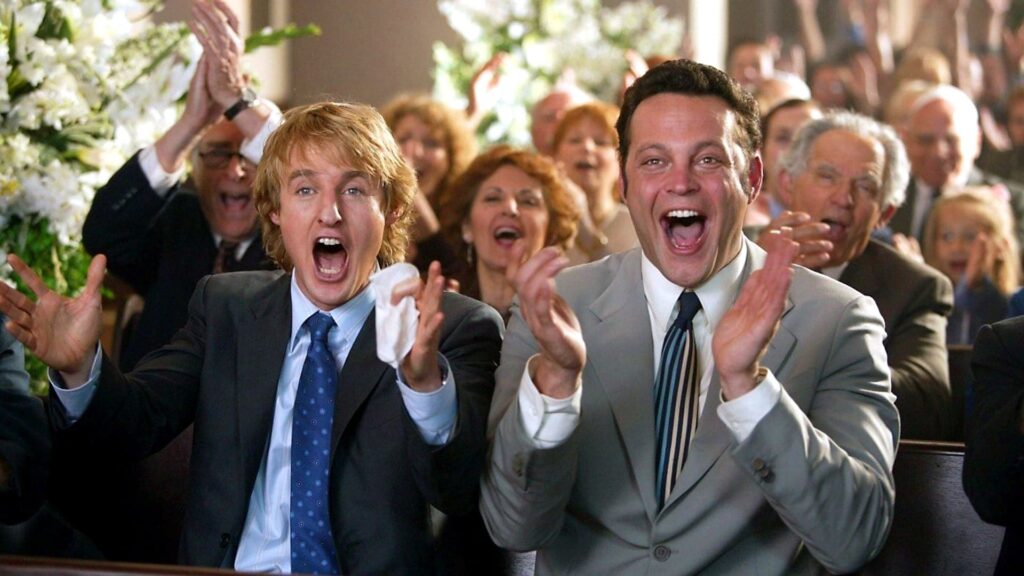 A pair of committed womanizers, who sneak into weddings to take advantage of the romantic tinge in the air, find themselves at odds with one another when one of them meets and falls for a lady. The 2005 romcom will be available to stream on Showmax.
Kong: Skull Island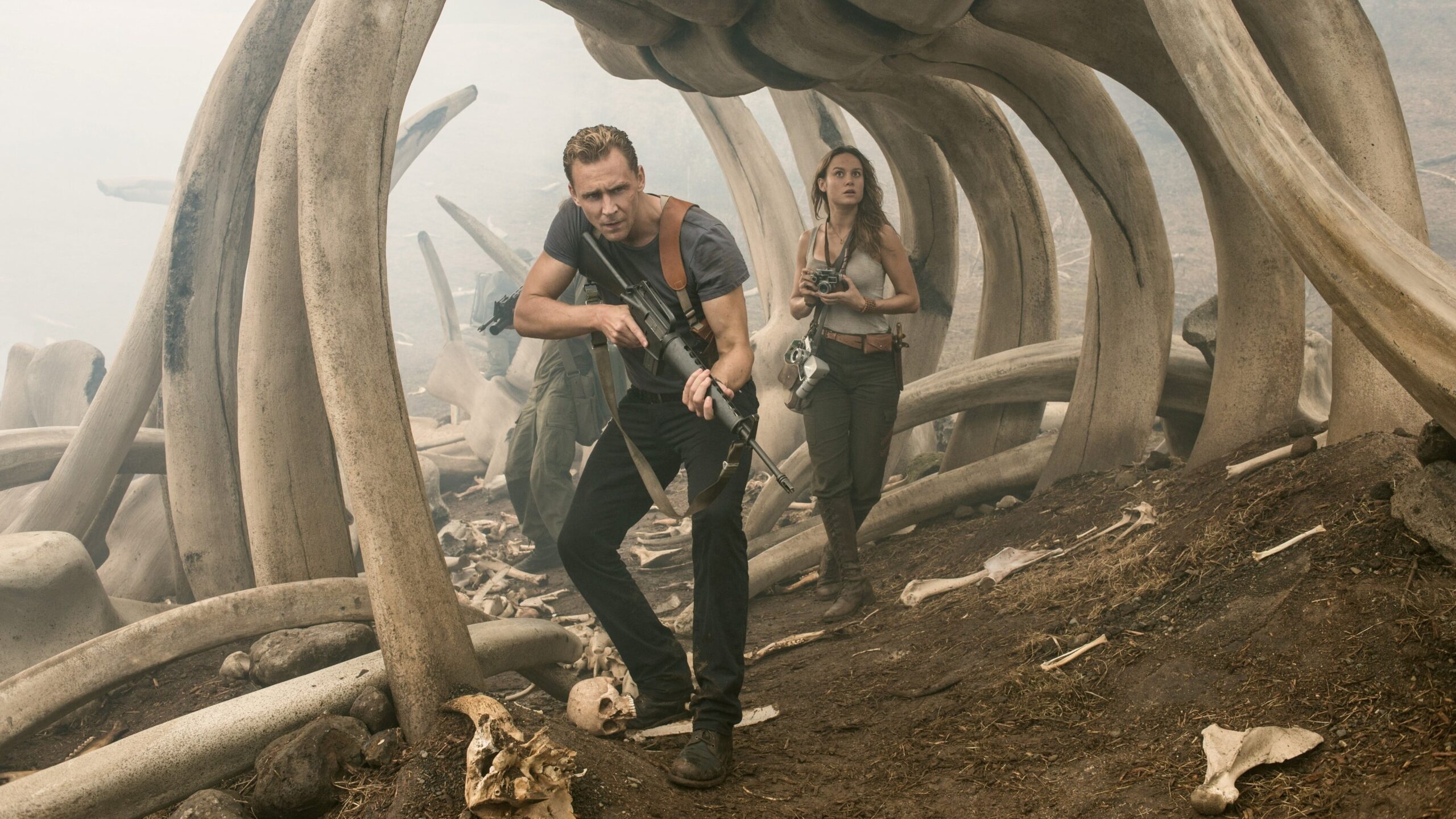 After the Vietnam war, a team of scientists explores an uncharted island in the Pacific, venturing into the domain of the mighty Kong, and must fight to escape a primal Eden. The 2017 action adventure starring Brie Larson, Samuel L. Jackson and Tom Hiddleston will be available on Showmax.
Ambulance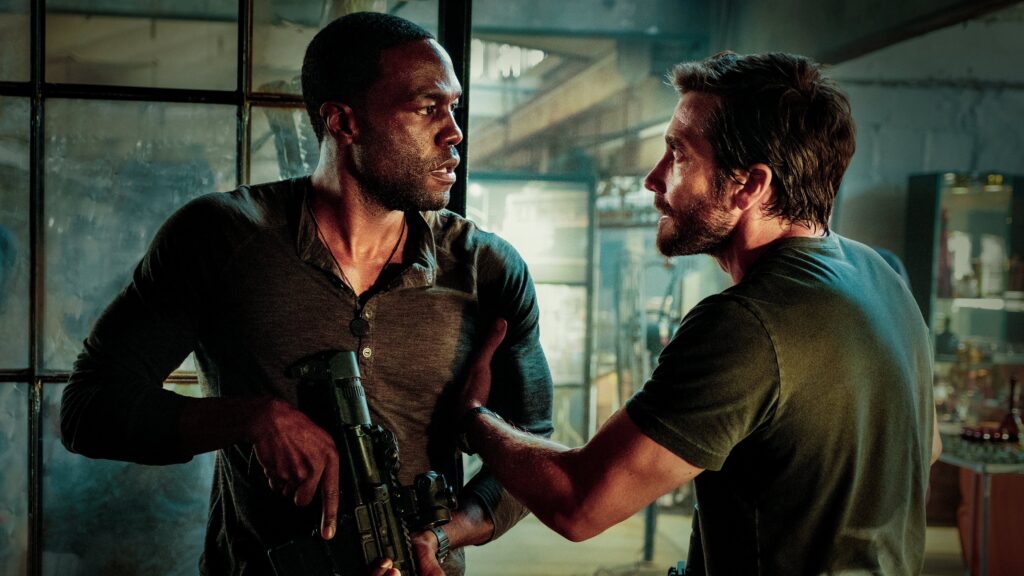 Two robbers (played by Jake Gyllenhaal and Yahya Abdul Mateen II) steal an ambulance after their heist goes awry. The Michael Bay-directed 2022 action thriller will be available to stream on Showmax.
International TV Shows Available in Nigeria in April
April 6
Beef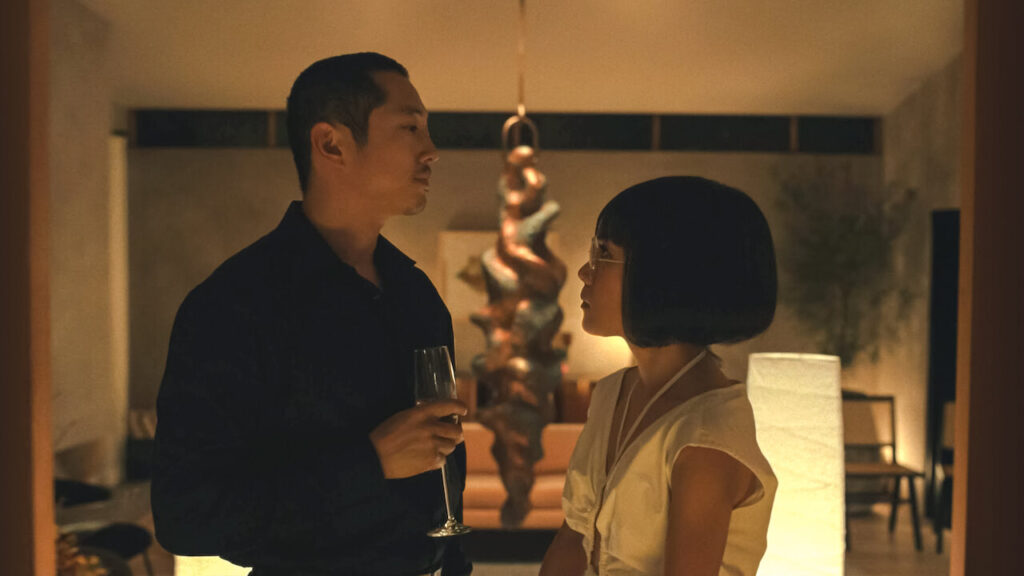 A24 and Netflix collaborate in this tale of rage as two people (played by Ali Wong and Steven Yeun) let a road rage incident burrow into their minds and slowly consume their every thought and action. This new comedy-drama will be available on Netflix.
April 7
Transantlantic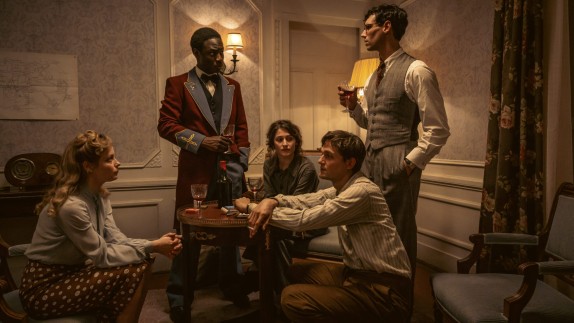 An American journalist who, during 13 months spent in France in 1940-41, managed to arrange safe passage out of France and on to the U.S. for more than 2,000 refugees who were in danger of losing their lives. Tunde Aladese, a Nigerian screenwriter, is in the writers' room of this Netflix series.
Thicker Than Water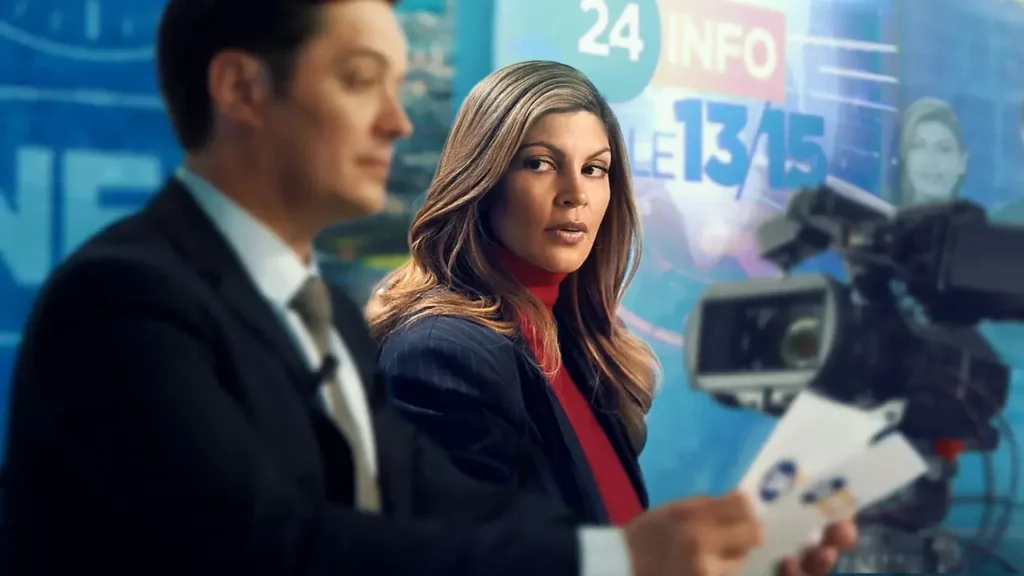 In this French Netflix series, a journalist's life devolves into chaos when she shields her brother from the law, inadvertently entangling her family in a drug lord's merciless scheme.
Irma Vep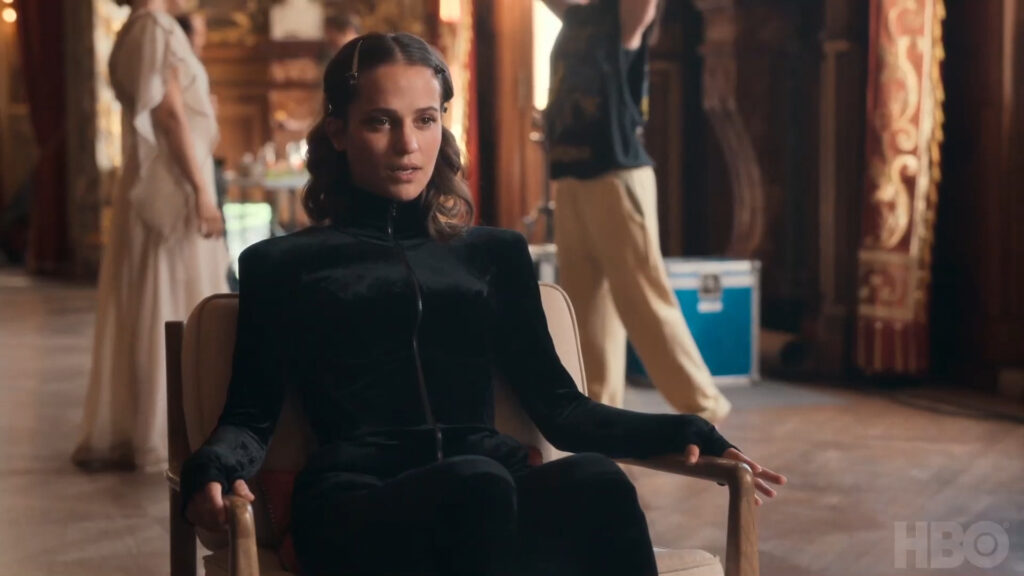 Mira is an American movie star disillusioned by her career and recent breakup, who comes to France to star as Irma Vep in a remake of the French silent film classic, "Les Vampires." The 2022 comedy drama starring Alicia Vikander will be streaming on Showmax.
April 10
Gangs of London season 2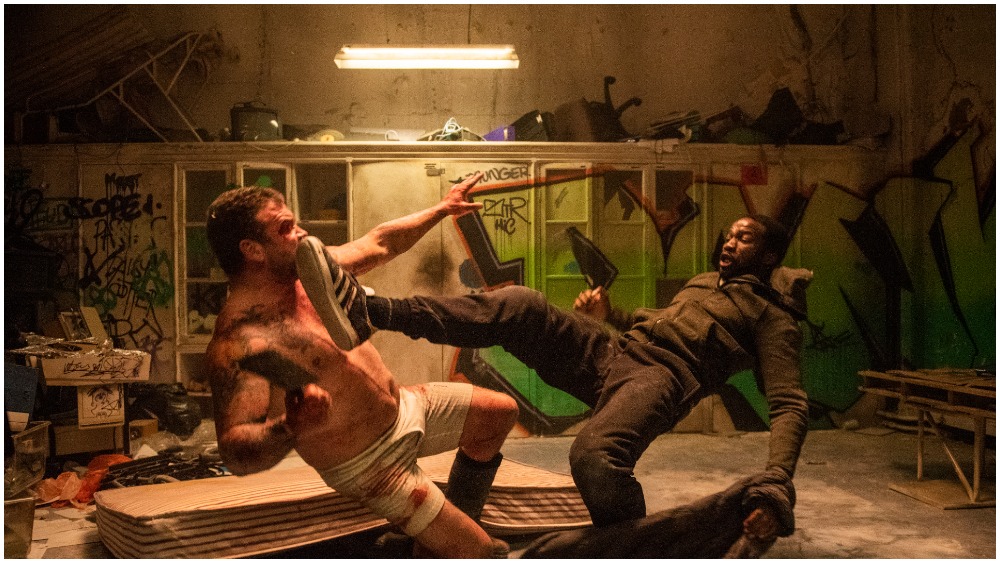 Streaming on Showmax, the second season of Gangs of London sees the surviving Wallaces scattered and the Dumanis broken, while ex-undercover cop Elliot Finch is forced to work for the Investors. The Investors bring in reinforcements to restore control as chaos ensues in the city.
April 13
Florida Man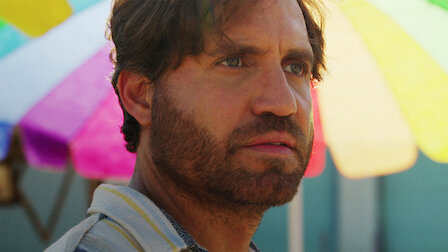 When an ex-cop returns to his home state of Florida to find a mobster's runaway girlfriend, what should've been a quick gig turns into a wild odyssey. The Netflix crime drama stars Edgar Ramirez.
April 14
The Marvelous Mrs Maisel season 5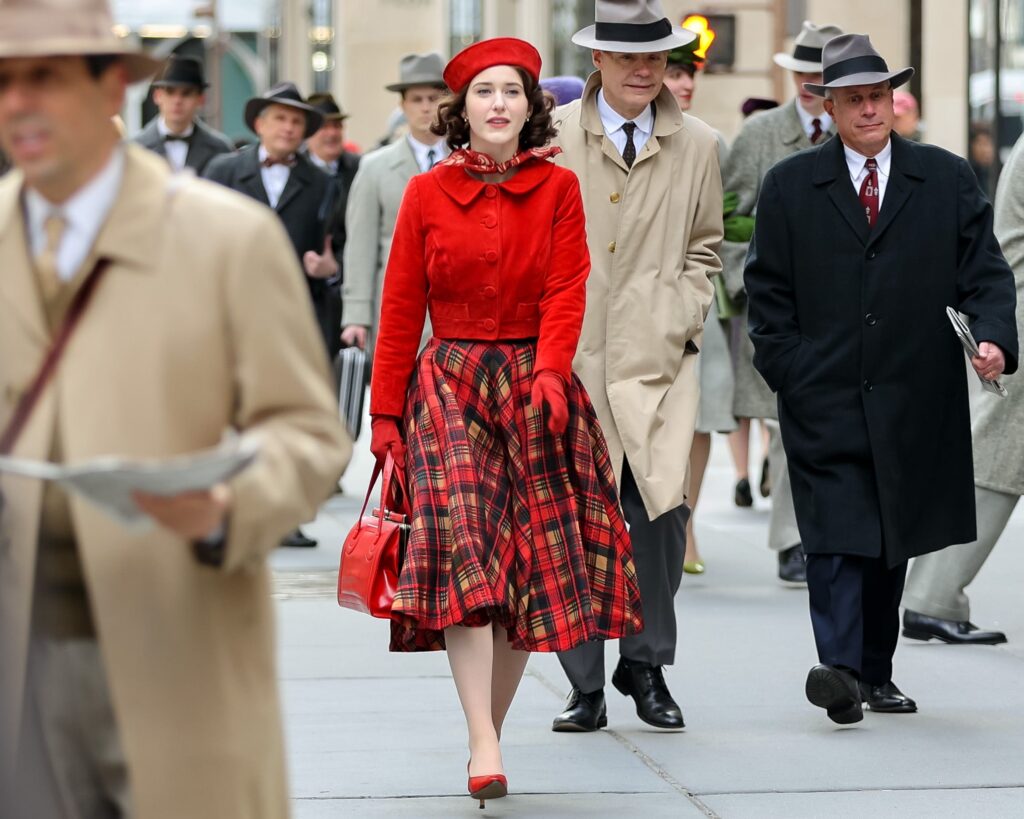 After her husband leaves her, young mother of two Miriam "Midge" Maisel discovers that she has a talent for stand-up comedy. Could this be her calling? The fifth and final season will be streaming on Prime Video.
April 19
Janet Jackson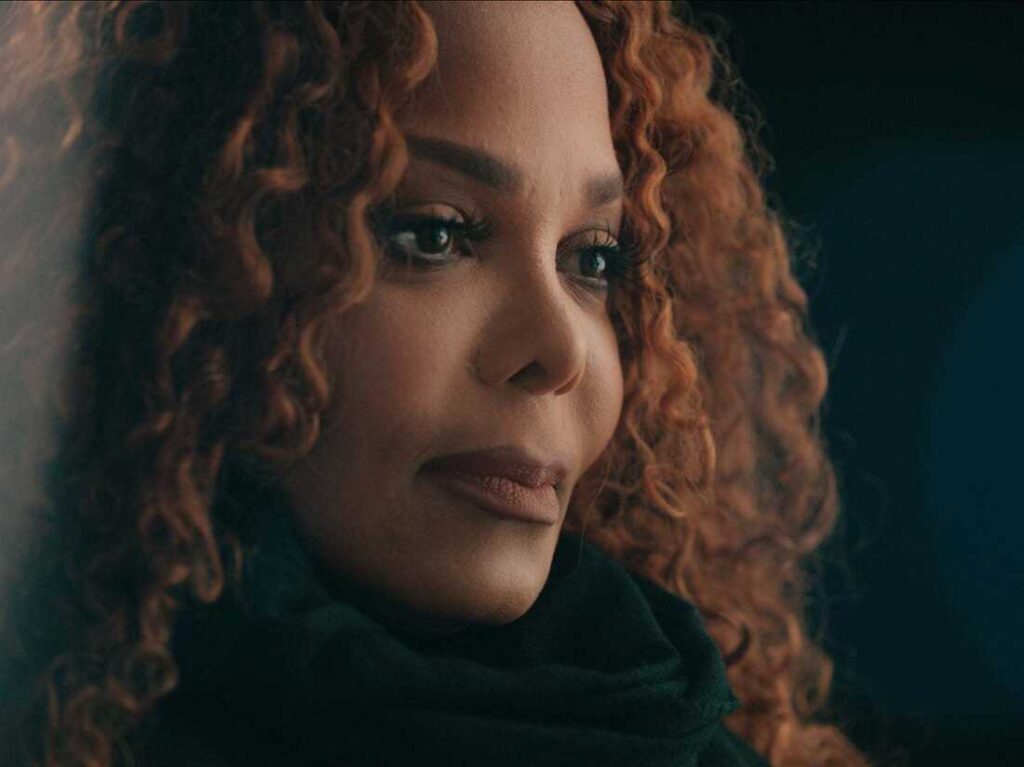 This 2022 documentary series takes an intimate and unfiltered look at the untold story of Janet Jackson filmed over the span of three years featuring archival footage, never before seen home videos and star-studded interviews. Available on Showmax.
April 20
The Diplomat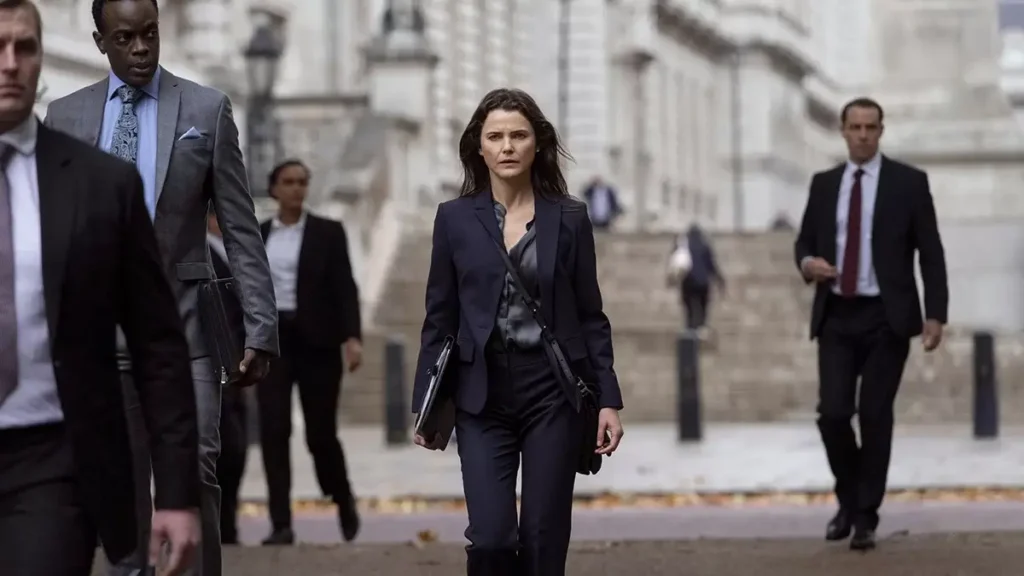 The six-part Netflix thriller series starring Keri Russell is set amid an international crisis when a career diplomat juggles her new high-profile job as ambassador to the UK and her turbulent marriage to a political star.
April 21
Dead Ringers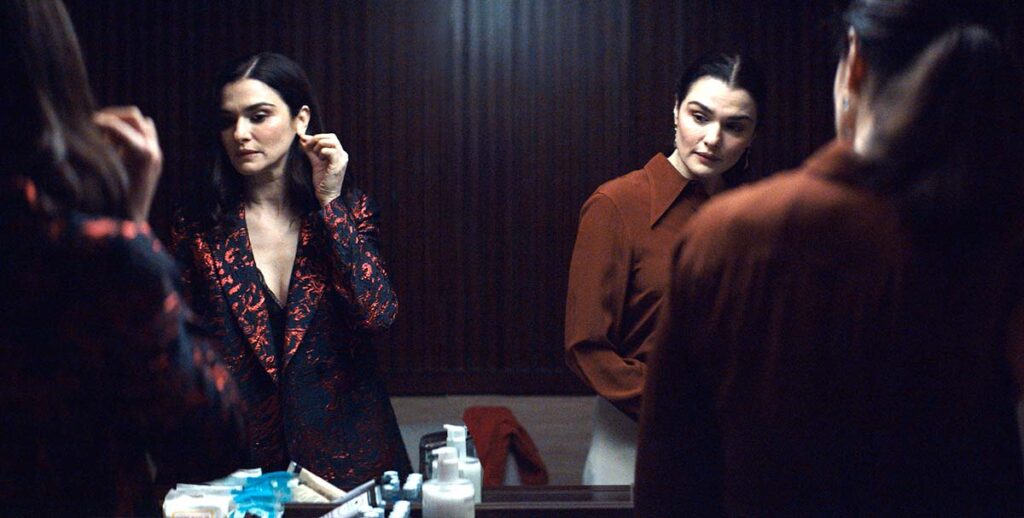 The Mantle twins (both played by Rachel Weisz), identical from head to toe, are on a mission to change the way women give birth, starting in Manhattan. The psychological drama series based on David Cronenberg's 1988 film of the same name will be streaming on Prime Video.
April 24
Barry season 4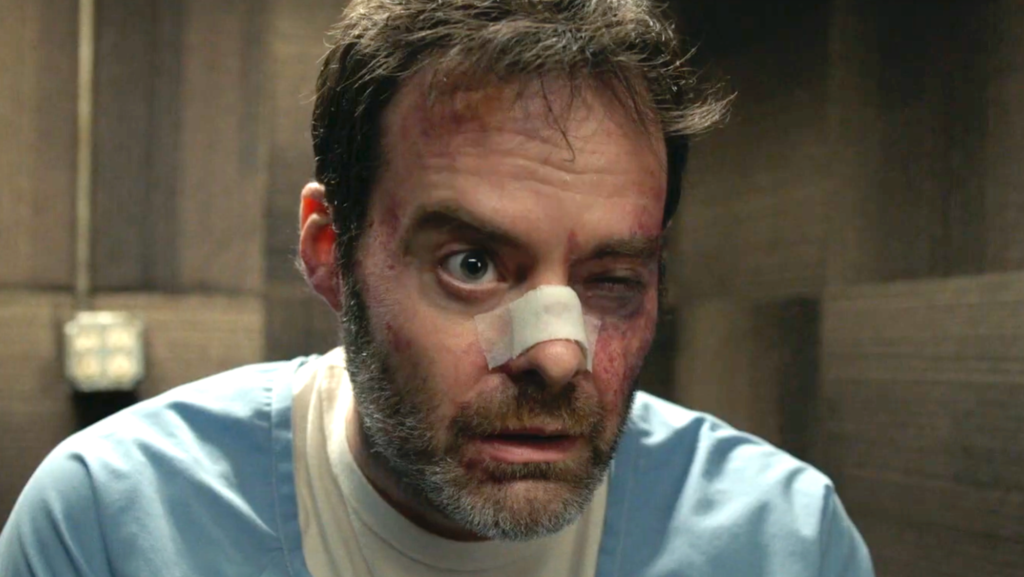 A hitman from the Midwest moves to Los Angeles and gets caught up in the city's theatre arts scene. The fourth season of the black comedy will be available to stream on Showmax.
April 26
Home Economics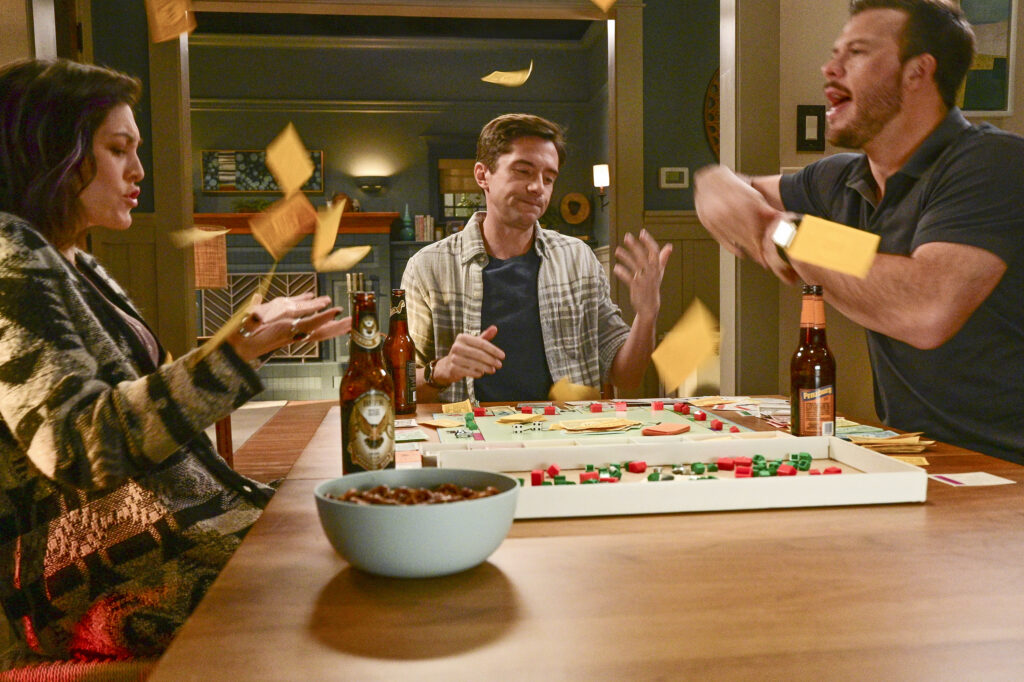 In this comedy series, three grown-up siblings find themselves living at vastly different levels of financial security from one another. Available on Showmax.
April 27
Sweet Tooth season 2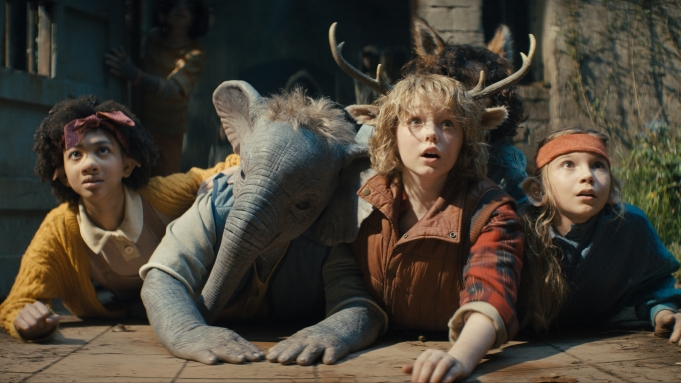 A boy who is half human and half deer survives in a post-apocalyptic world with other hybrids. The adventure drama series returns on Netflix.
The Nurse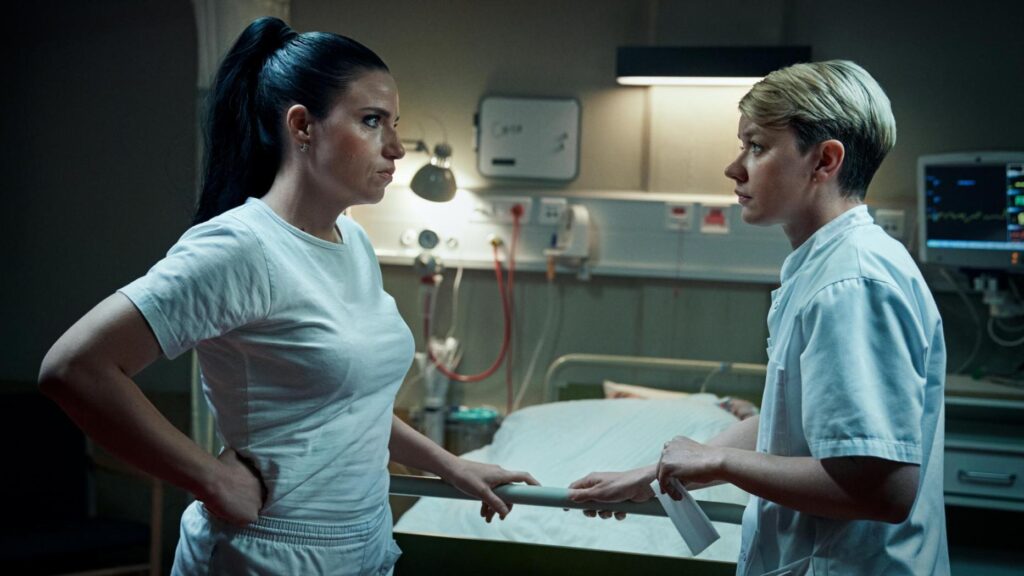 Based on a true story, a new nurse at a hospital begins to suspect her colleague's desire for attention may be tied to a series of patient deaths. The Danish series will be available on Netflix.
Firefly Lane Season 2 (Part 2)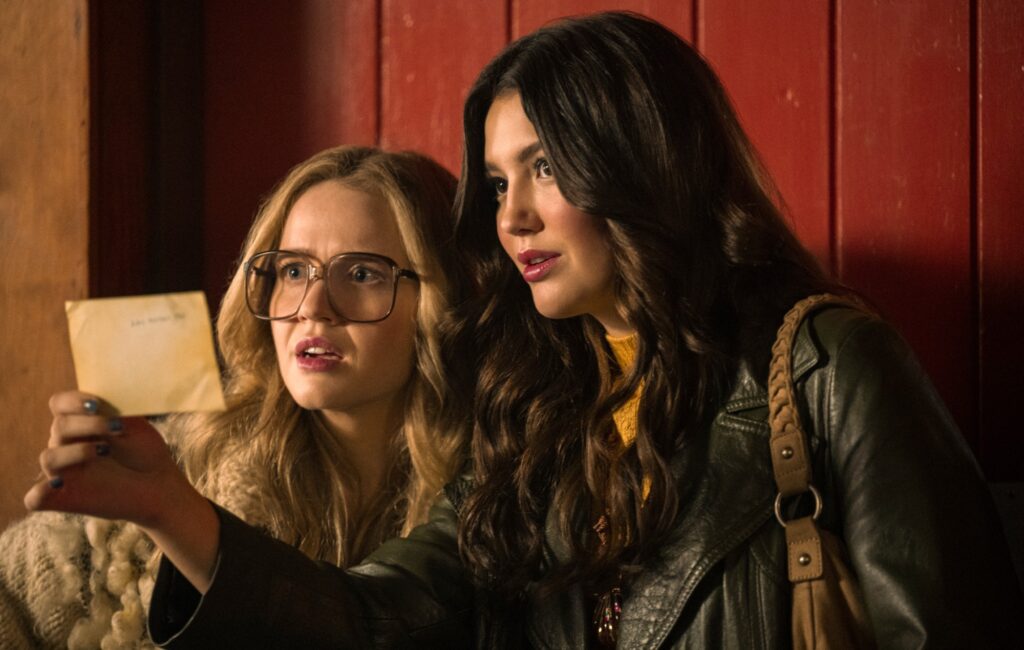 Tully and Kate support each other through good times and bad with an unbreakable bond that carries them from their teens to their forties. The drama series returns on Netflix.
April 28
Citadel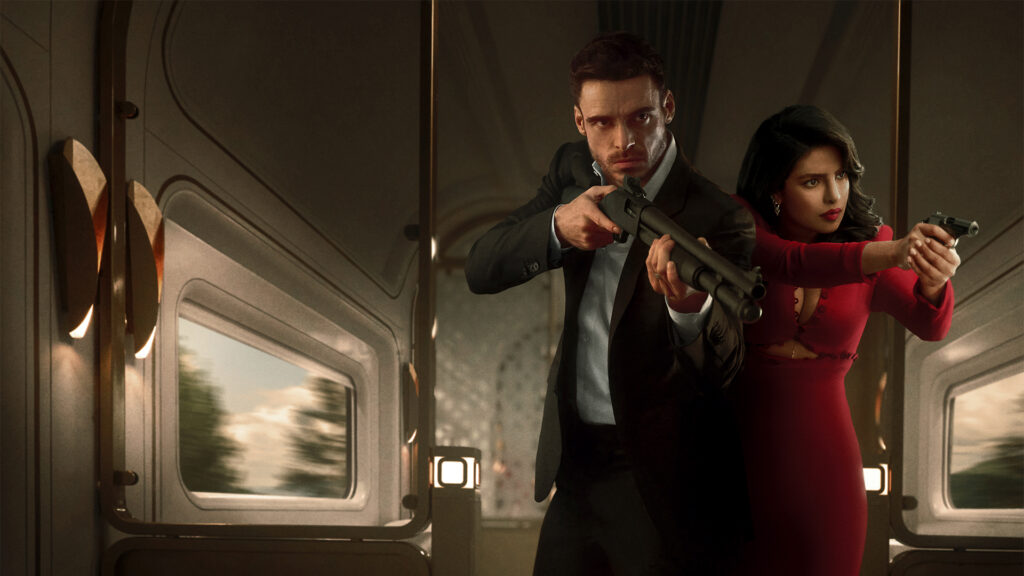 Global spy agency Citadel has fallen, and its agents' memories were wiped clean. Now the powerful syndicate, Manticore, is rising in the void. Can the Citadel agents recollect their past and summon the strength to fight back? The thriller series is executive produced by the Russo brothers, starring Richard Madden and Priyanka Chopra in this potential Prime Video franchise.
---
Reviews to a number of the mentioned films and TV series during the month. Keep an eye out. You can subscribe to email notifications and follow us on our social media pages.
Track your favourite movies and TV shows directly from your phone calendar.