After a shower of Nollywood titles in April, there is a slowdown in May, as Netflix treats us to two 2022 Nollywood movies—The Order of Things and Ile Owo— alongside two comedy specials from AY and SLKComedy.
In select locations, are other Nollywood titles like Dice, The Bride Price, and Arinfesesi.
Showmax will be treating us to some international titles like Parallel Mothers, Elvis, Ticket to Paradise, Triangle of Sadness and Goodluck to You, Leo Grande.
In cinemas are potential blockbusters like Fast X, Guardians of the Galaxy Vol. 3, and The Little Mermaid, ahead of summer tentpole movies.
---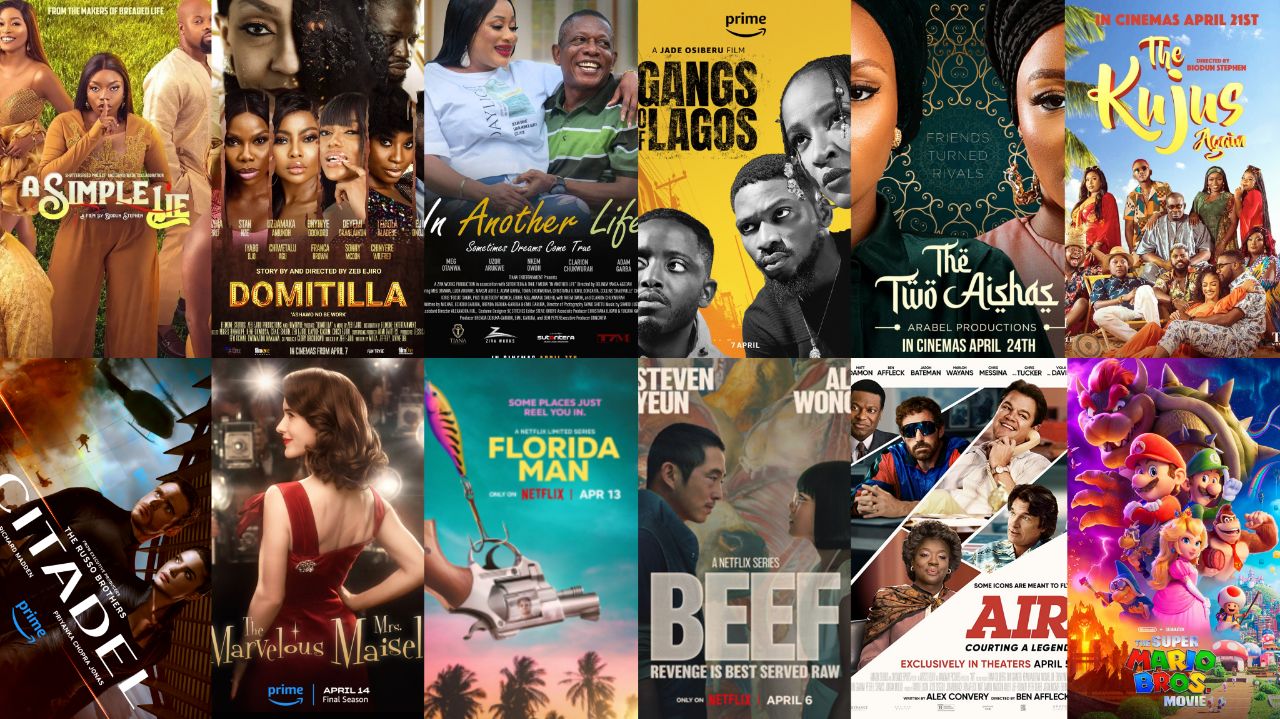 Movies and TV Shows Available in Nigeria in April
---
See the full highlight of movies and TV shows available to watch in Nigeria in May below.
Nollywood Films Available to Watch in May
May 5
AY: Spotting the Difference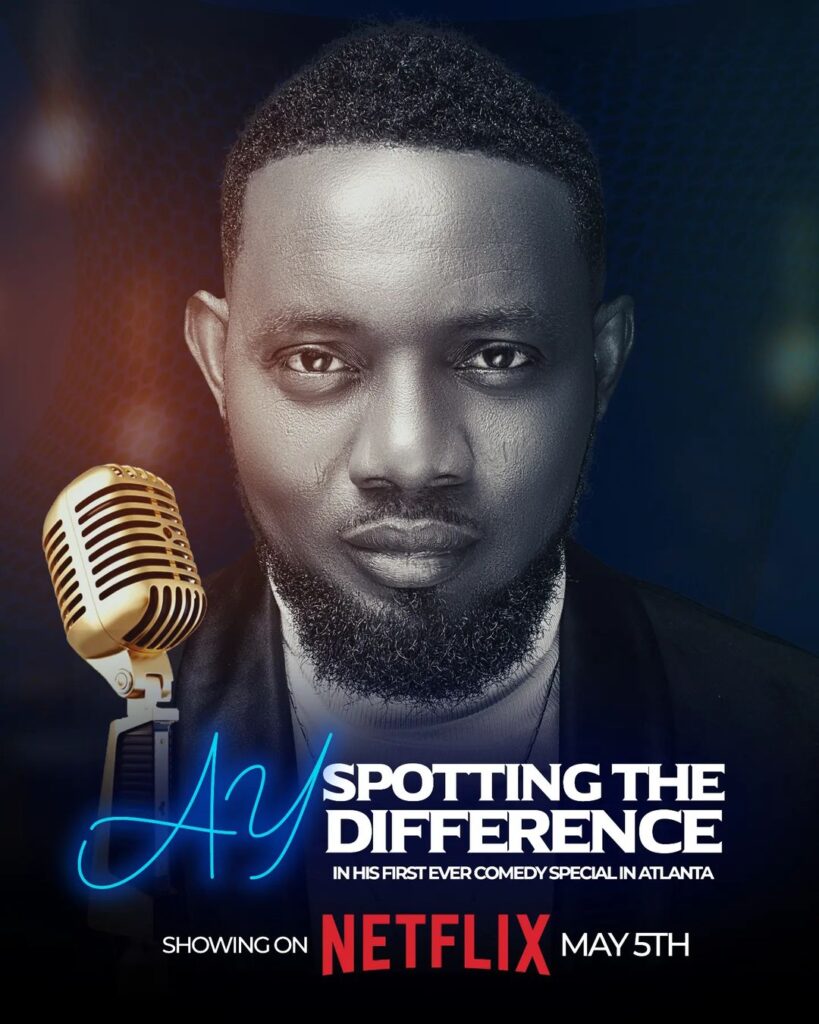 In his debut comedy special, Ayo 'AY' Makun hilariously holds forth on eccentric pastors, media bias and the untold wonders of medical payment plans. The special will be streaming on Netflix.
The Order of Things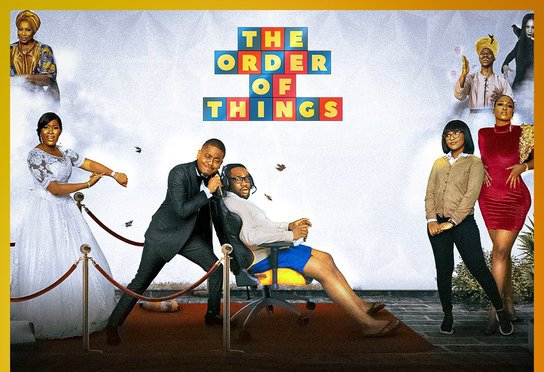 Popular music artiste Dr. Sid made his feature directorial debut in 2022 with this romantic comedy starring Obi Maduegbuna, Timini Egbuson, Tope Olowoniyan, Lateef Adedimeji and Binta Ayo Mogaji. The Order of Things tells the story of a geek's search for love in the messy dating pool of Lagos as he decides to take up the challenge of searching for a bride in order not to be a bump in his brother's life path and to fulfill the order of things. The film will now be available to stream on Netflix.
Dice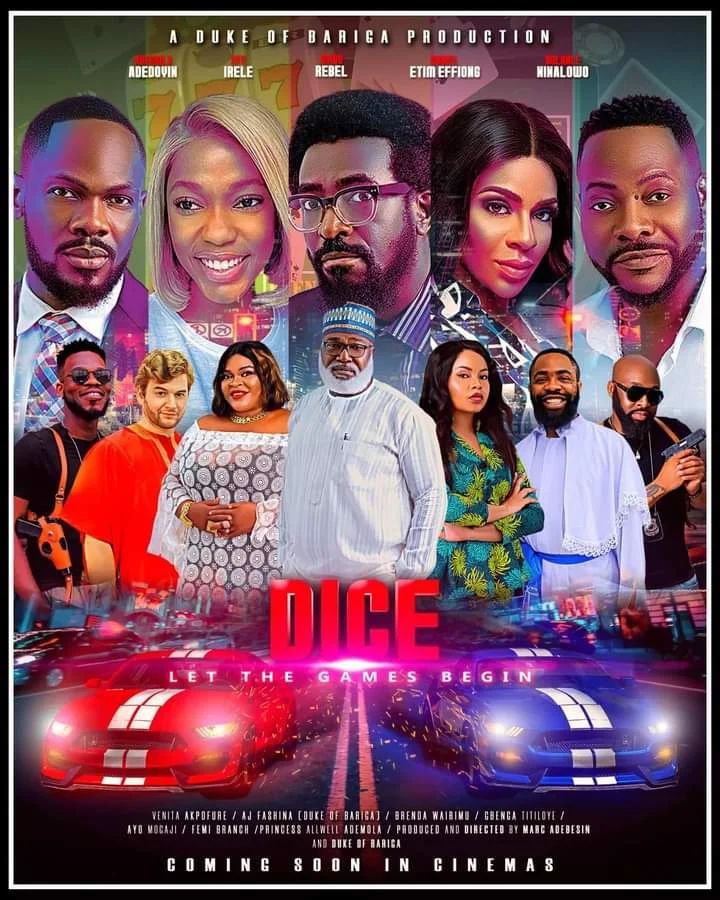 After years of being bullied, AJ and Ruth, co-workers and one-time romantic partners, plan and exact their revenge against the office bully, Abubakar, who finds out that, ultimately and way too late, there are many sides to a dice. Starring Demola Adedoyin, Efe Irele, Bolanle Ninalowo, Daniel Etim Effiong. Dice will be available in cinemas.
The Bride Price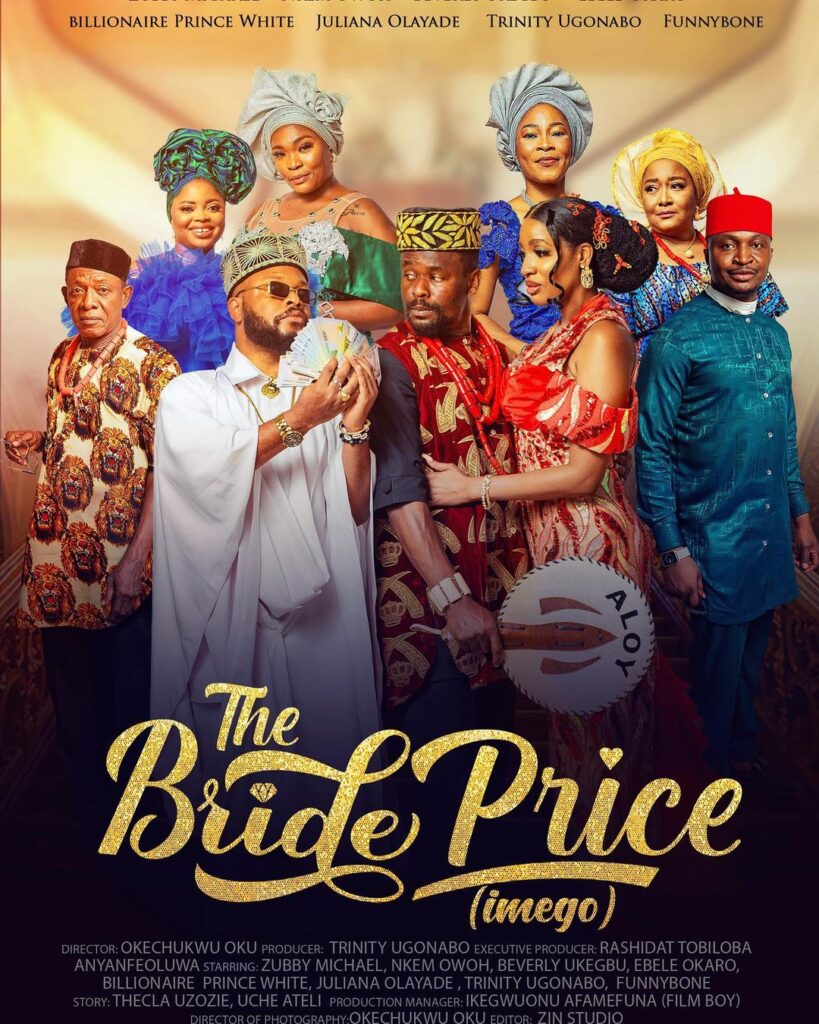 Culture and tradition can be a blessing or a trauma if mismanaged. As important as Bride Price (Ime Ego) is, no go kill person son in the name of tradition. The Bride Price stars Nkem Owoh, Zubby Michael, Juliana Olayode, and Funnybone. The film will be in cinemas.
May 12
Arinfesesi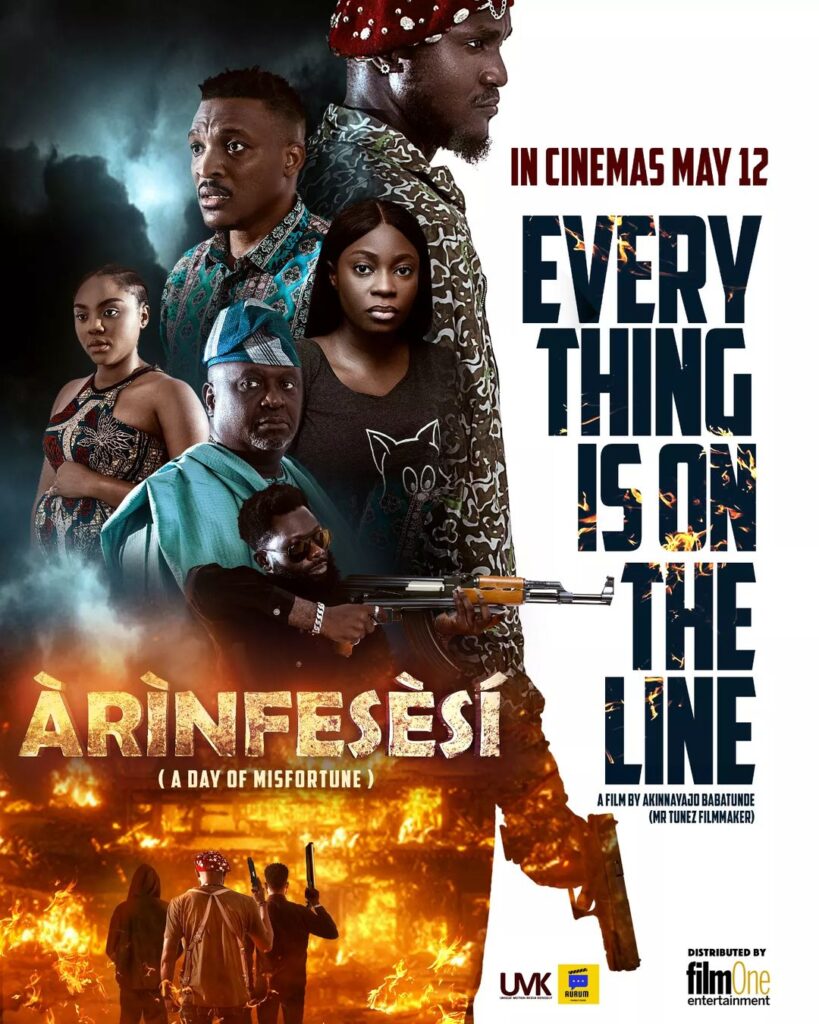 A road trip turned into a nightmare when danger came knocking. Their love and resilience will be put to the test in the face of chaos and confusion. Starring Shawn Faqua, Akin Lewis, Bolaji Ogunmola, and Jaiye Kuti, the film will be in cinemas.
SLK's Teetotaler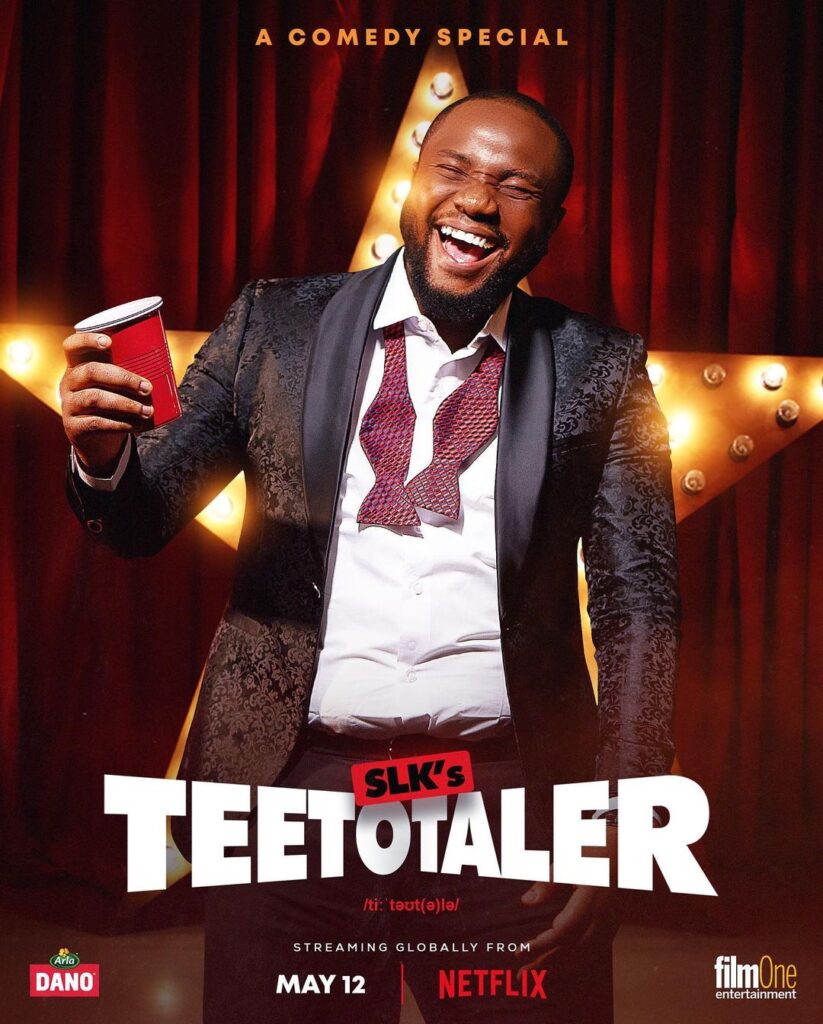 SLKComedy's comedy special will be available to stream on Netflix.
May 19
Ile Owo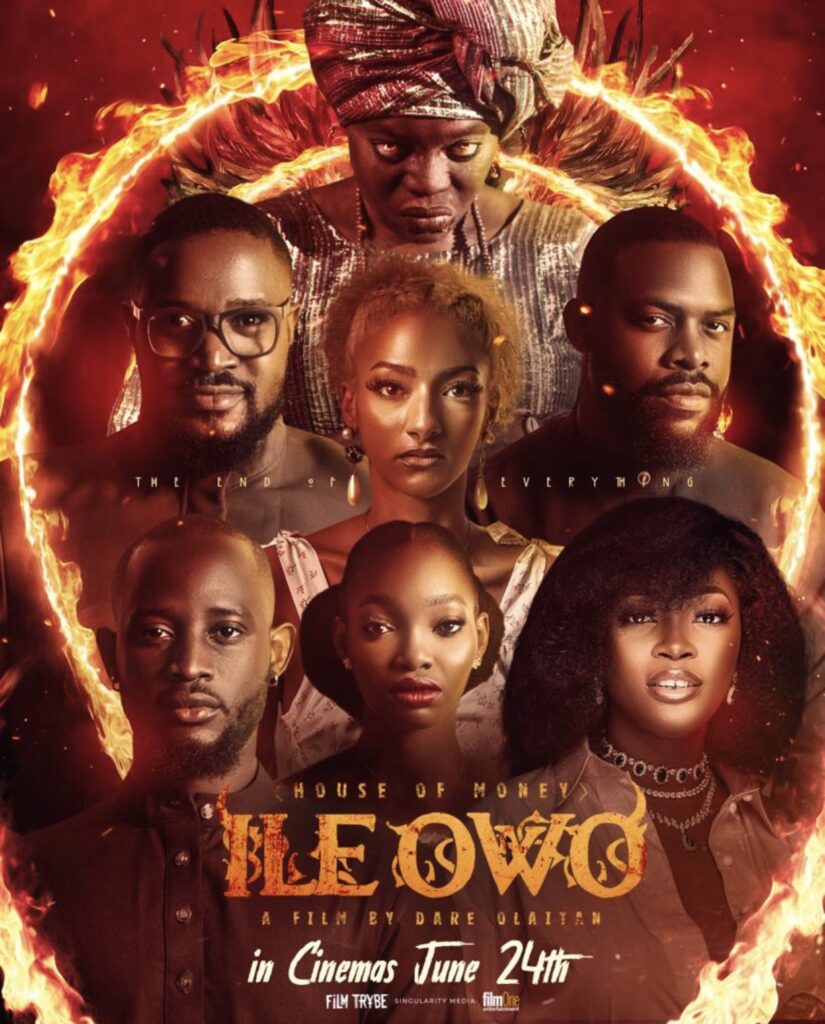 Dare Olaitan's 2022 psychological thriller Ile Owo arrives on Netflix. Starring Immaculata Oko Kasum, Demola Adedoyin, Sophie Alakija, Mofe Duncan, Tina Mba, Efa Iwara, Akin Lewis and Bisola Aiyeola, a young nurse finally meets the perfect man—a handsome billionaire— only to learn that his family harbors some deep, dark secrets.
Nigerian TV Shows Available in Nigeria in May
May 19
Young, Famous and African S2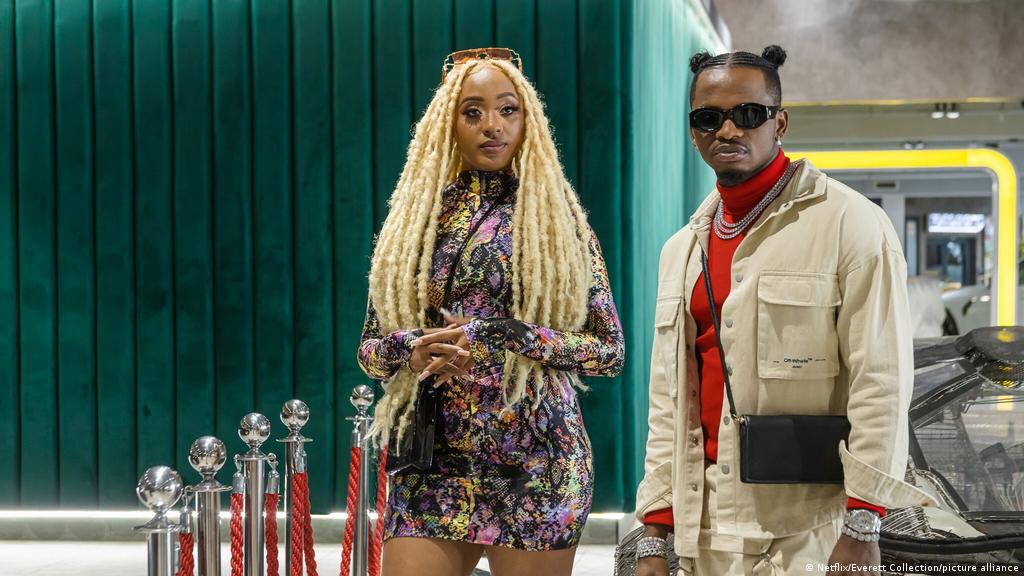 The celebrity crew is back — and their claws are out. Join the stars as they return to Johannesburg for another season of fun, fights and drama, only on Netflix.
May 21
MTV Shuga Naija 5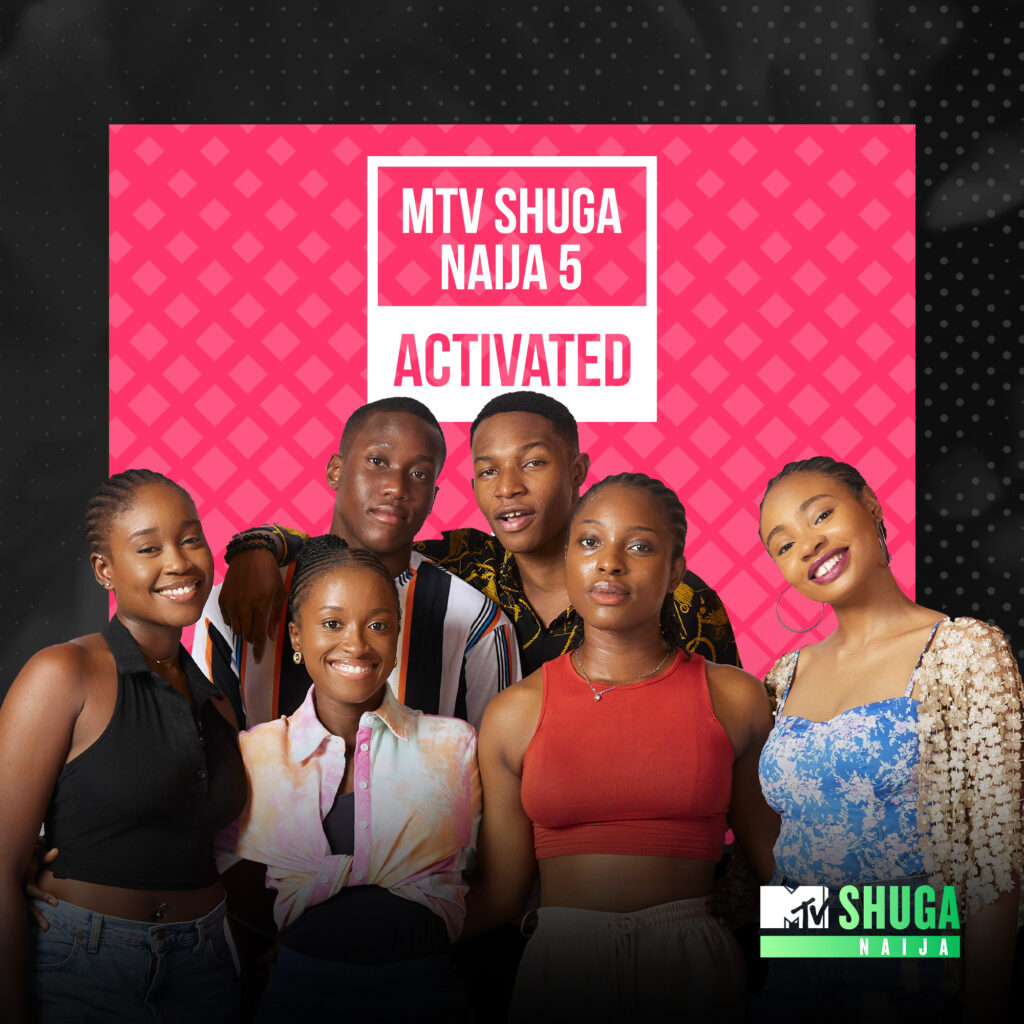 Adesua Etomi-Wellington and Tomiwa Tegbe return in this new season of MTV Shuga Naija. New cast members are Susan Pwajok, Gbubemi Ejeye, Maggie Osuome, Kanaga Jr, Lexan Peters, Ilooise Omohinmin in a season that will touch on arranged marriage, toxic masculinity, COVID-19, gender-based violence and HIV. The new season will first be available on MTV Base, followed by YouTube, then TV broadcast and Netflix.
---
International Films Available in Nigeria in May
May 5
Guardians of Galaxy Vol 3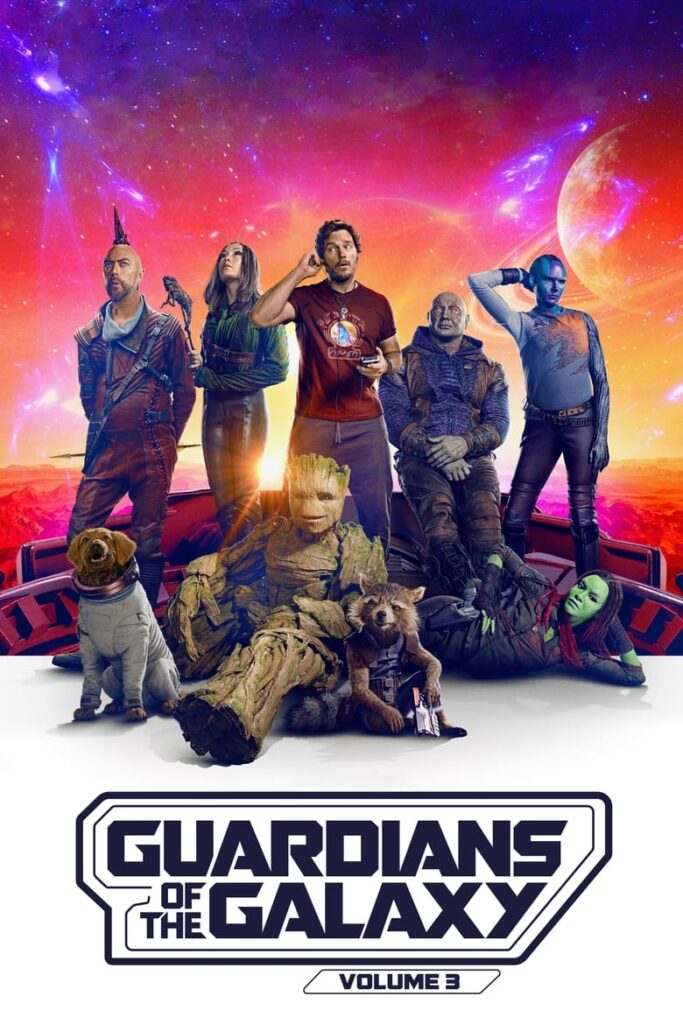 Director James Gunn brings the band together for one final ride for the space misfits in the Marvel Cinematic Universe. The returning stars are Chris Pratt, Zoe Saldana, Dave Bautista, Karen Gillan, with Will Poulter on board to shake things up as the villain. The superhero film will be in cinemas.
May 8
Elvis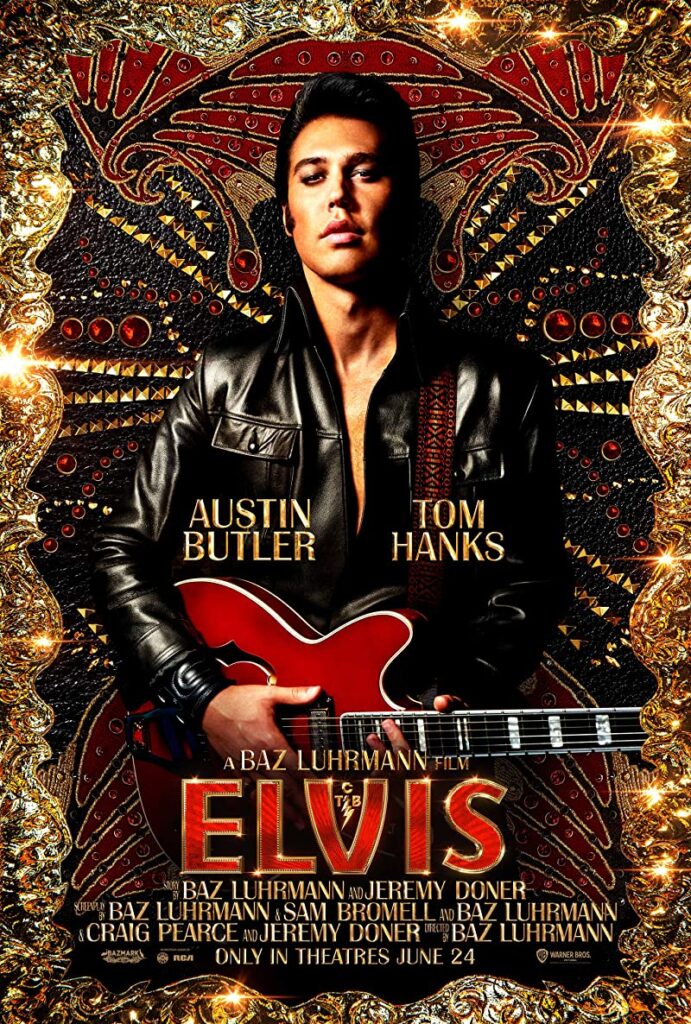 In this 2022 biographical drama film directed by Baz Luhrmann, Austin Butler stars as the titular character in this look into the life of legendary rock 'n' roll star Elvis Presley. Elvis will be available to stream on Showmax.
Confess, Fletch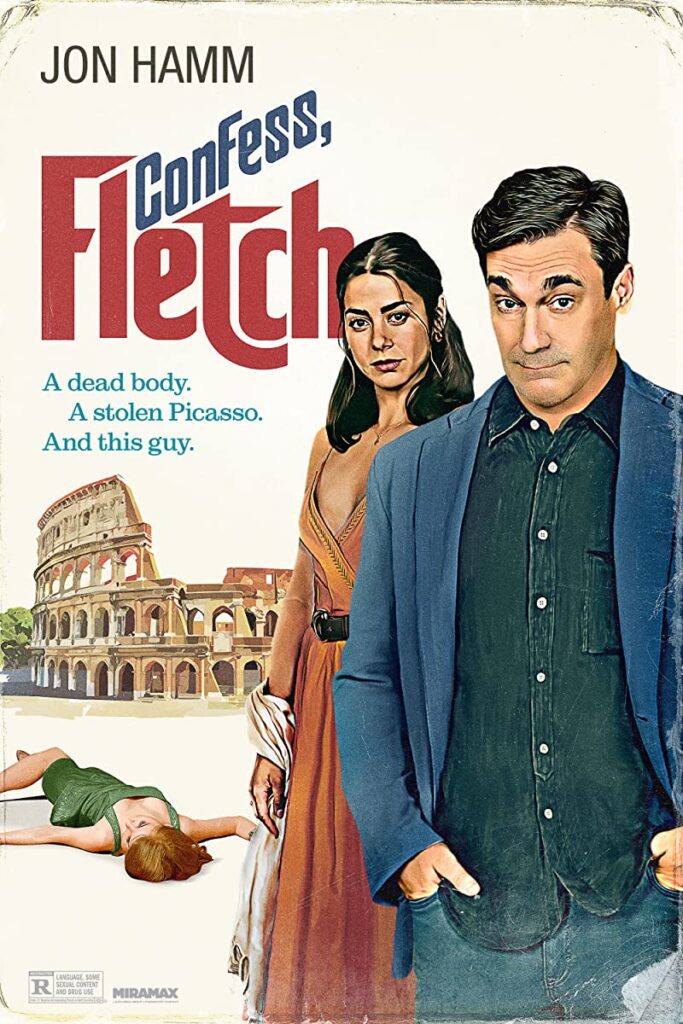 In this comedy romp, Jon Hamm stars as the roguishly charming and endlessly troublesome Fletch, who becomes the prime suspect in a murder case while searching for a stolen art collection. The only way to prove his innocence? Find out which of the long list of suspects is the culprit–from the eccentric art dealer and a missing playboy to a crazy neighbor and Fletch's Italian girlfriend. The 2022 crime film will be available on Showmax.
May 11
Parallel Mothers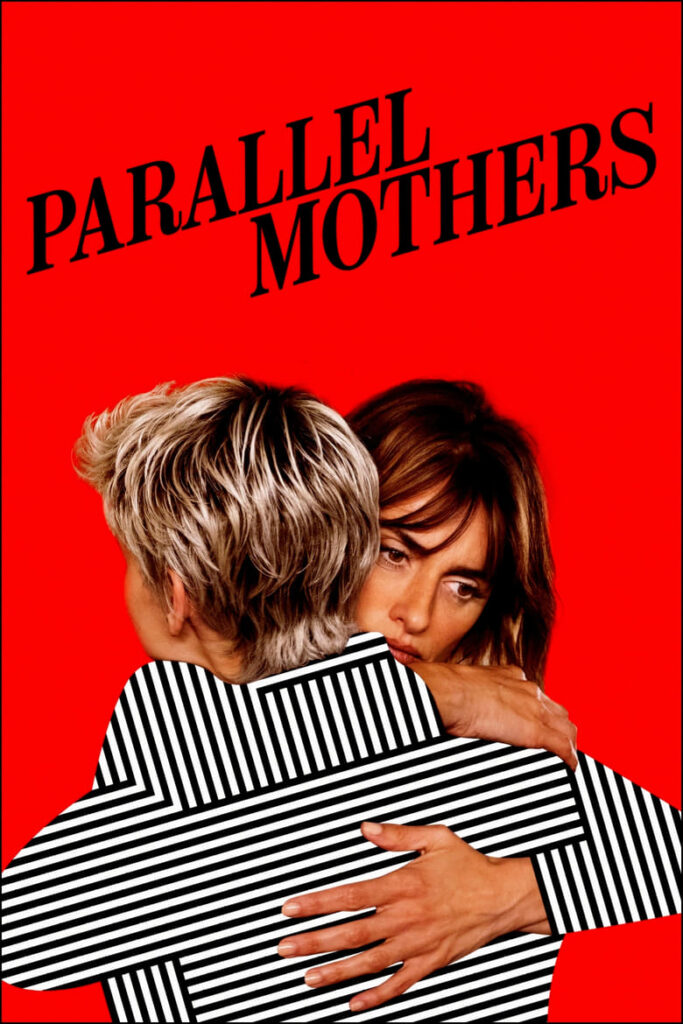 Pedro Almodóvar's Parallel Mothers follows two mothers who bond in unexpected ways after giving birth on the same day. This 2021 film starring Penélope Cruz will be available to stream on Showmax.
May 12
Love Again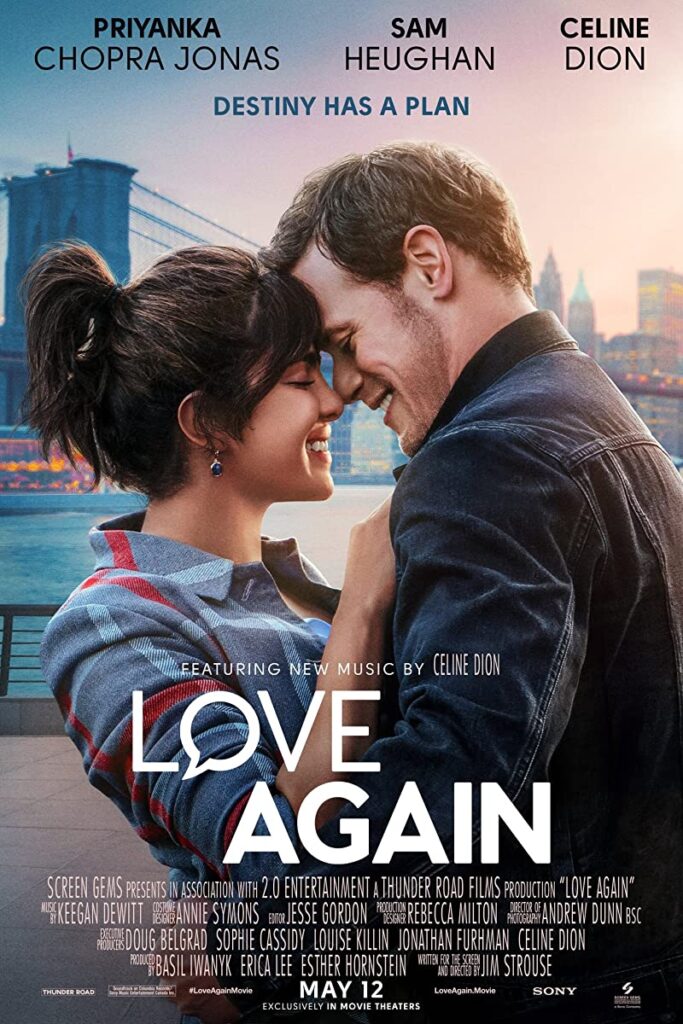 Starring Sam Heughan and Prinyaka Chopra Jones, this romantic drama follows a young woman who tries to ease the pain of her fiancé's death by sending him romantic texts to his old cell phone number and connects with the man who has been reassigned the number. Love Again will be in cinemas.
The Mother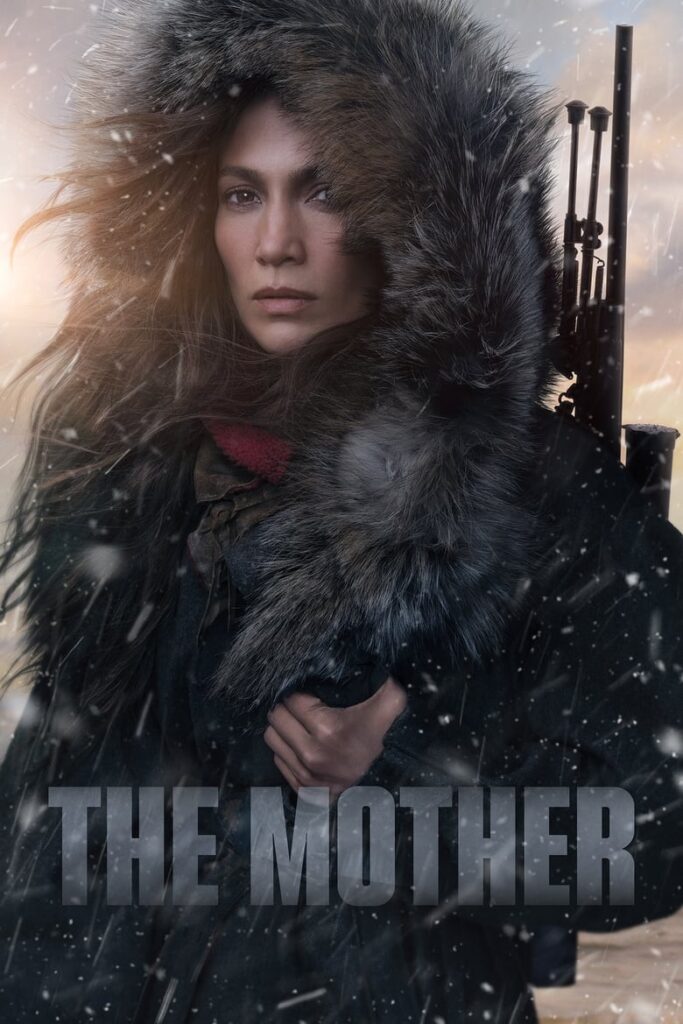 Jennifer Lopez stars as an assassin who emerges from hiding to protect her daughter, who she abandoned earlier while on the run from dangerous men. The action thriller will be streaming on Netflix.
AIR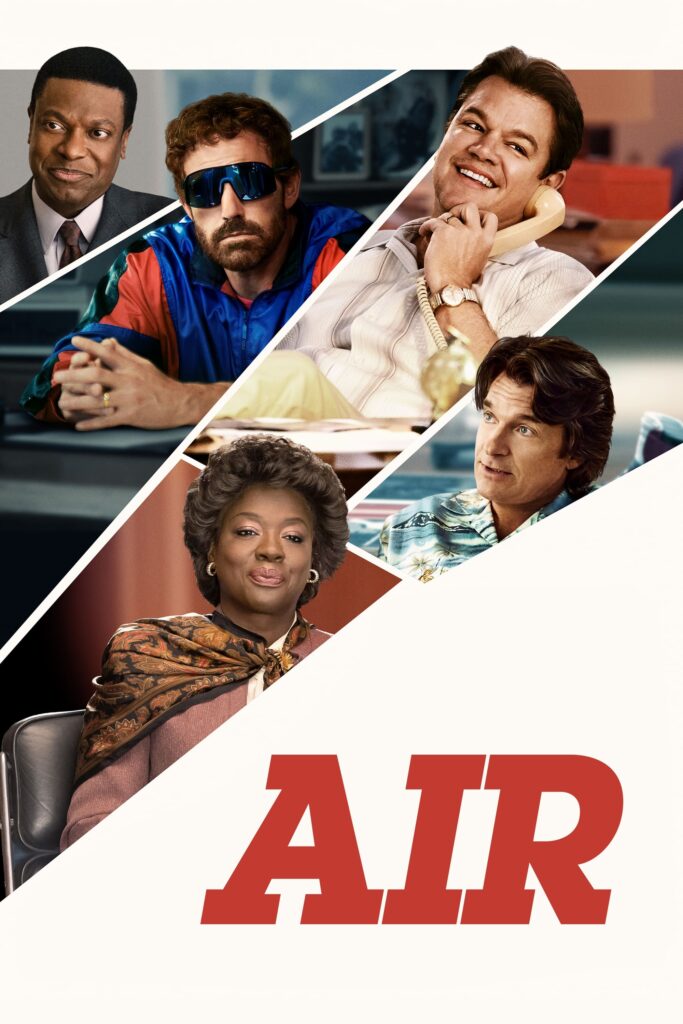 From award-winning director Ben Affleck, AIR reveals the unbelievable game-changing partnership between a then-rookie Michael Jordan and Nike's fledgling basketball division, which revolutionized the world of sports and contemporary culture with the Air Jordan brand. It stars Matt Damon, Ben Affleck, Jason Bateman, Chris Messina, Marlon Wayans, Chris Tucker, Viola Davis, and Gustaf Skarsgård. Available to stream on Prime Video.
May 15
Ticket to Paradise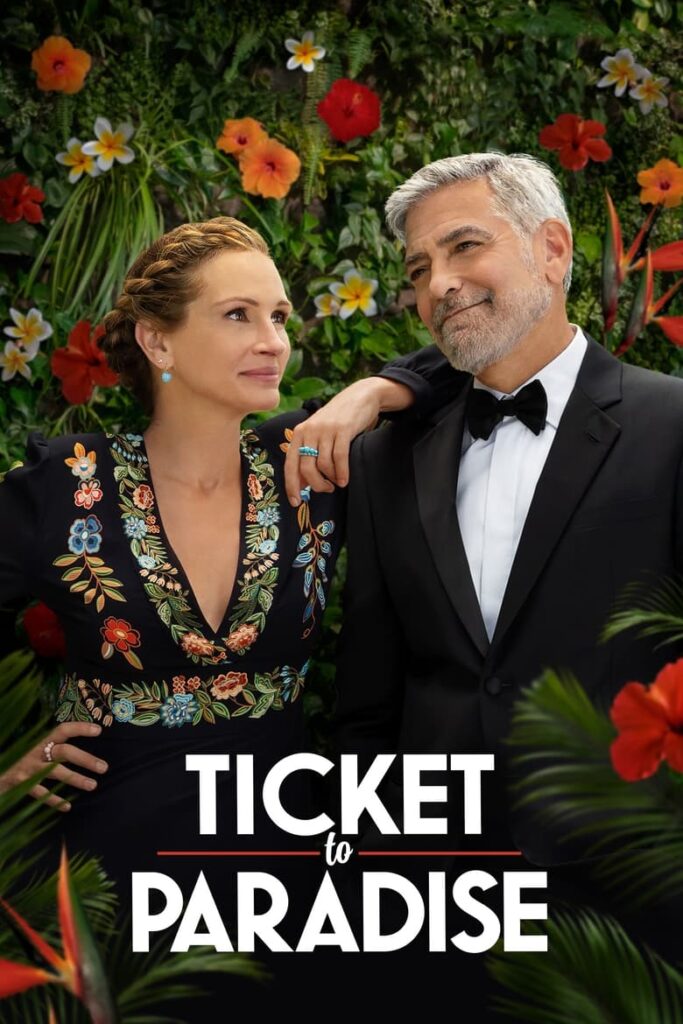 Oscar winners George Clooney and Julia Roberts reunite in Ticket To Paradise as exes who find themselves on a shared mission to Bali to stop their lovestruck daughter from making the same mistake they once made. The 2022 romantic comedy will be available to stream on Showmax.
May 18
Ocean's Eleven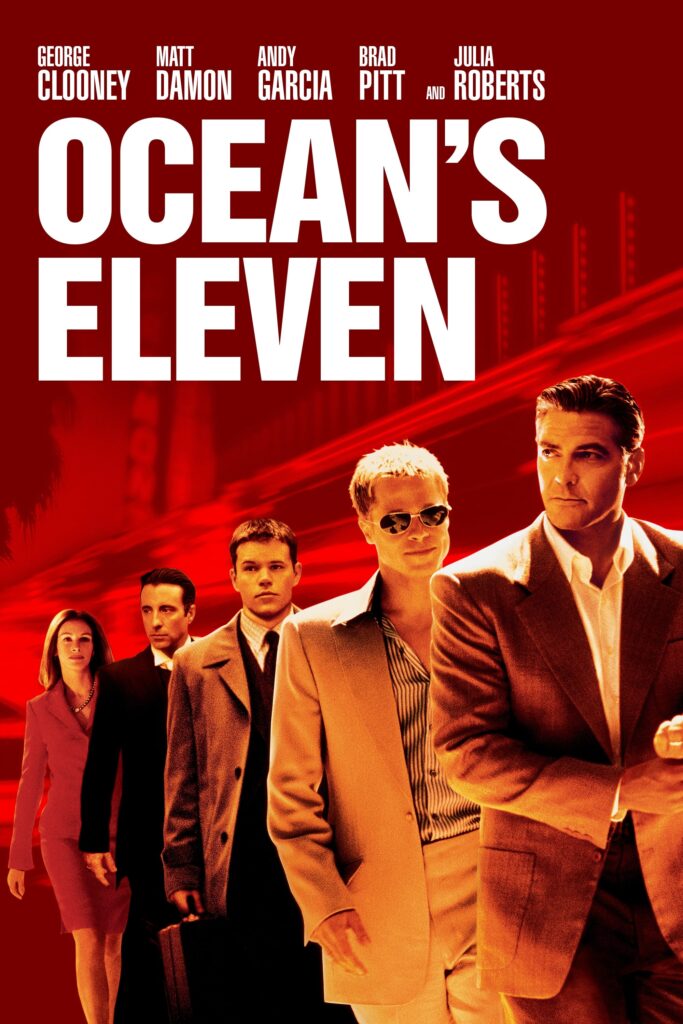 The 2001 crime thriller heads to Showmax. Directed by Steven Soderbergh, Danny Ocean and his eleven accomplices plan to rob three Las Vegas casinos at the same time.
May 19
Fast X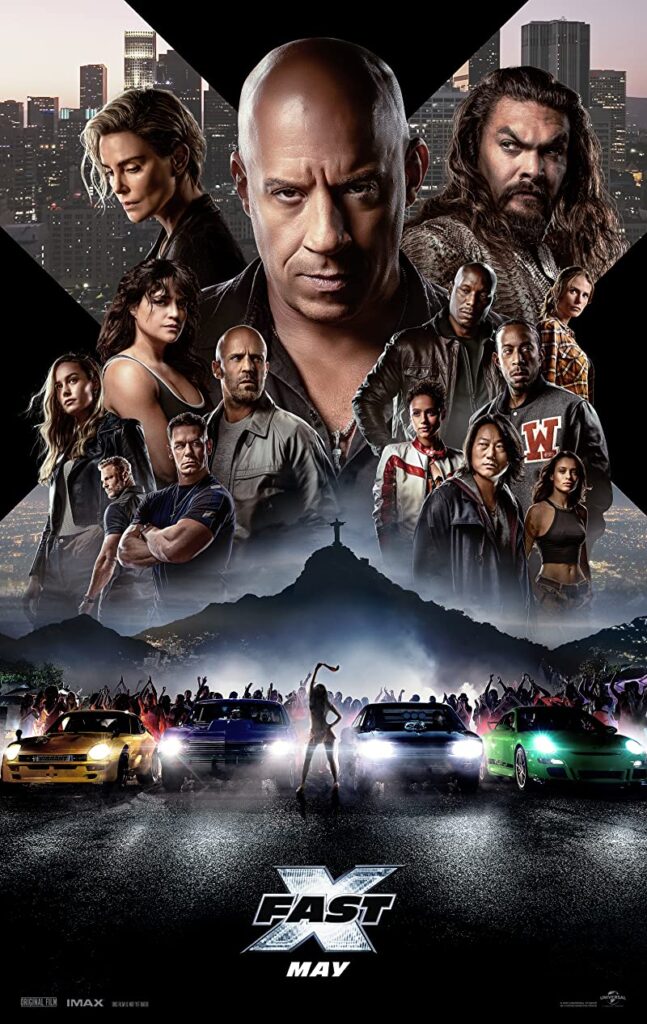 Dom Toretto and his family are targeted by the vengeful son of drug lord Hernan Reyes. Jason Mamoa comes into the picture as the film's villain in this milestone installment in the Fast and Furious franchise.
May 22
Jurassic World: Dominion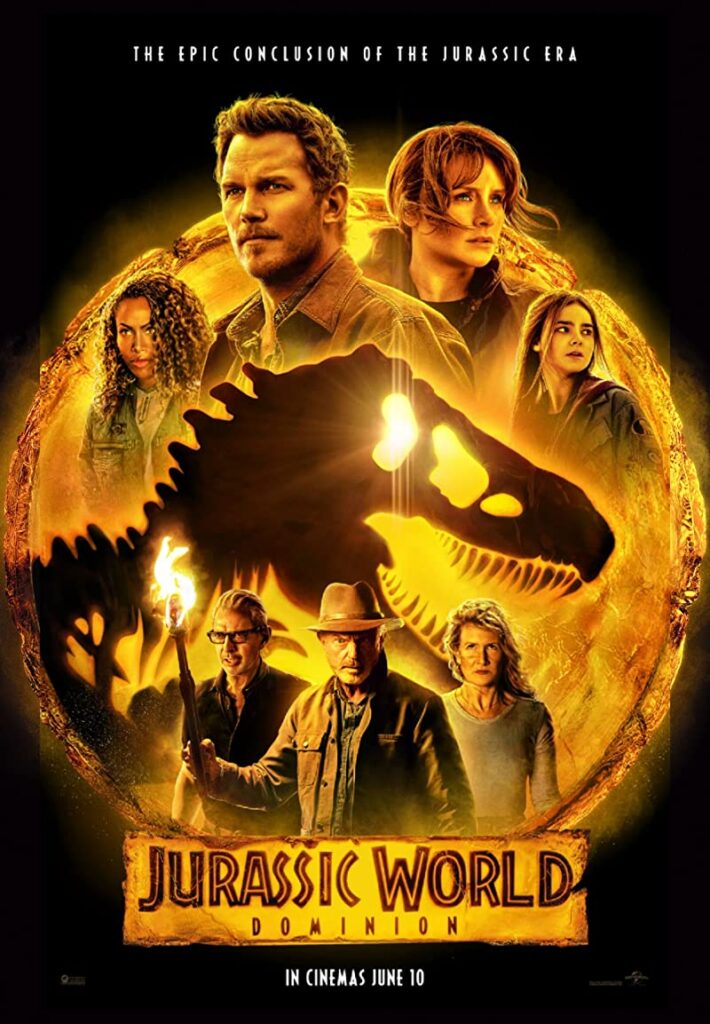 In Jurassic World: Dominion, dinosaurs now live—and hunt—alongside humans all over the world. This fragile balance will reshape the future and determine, once and for all, whether human beings are to remain the apex predators on a planet they now share with history's most fearsome creatures.
Dominion unites two generations of Jurassic stars for the first time: Chris Pratt and Bryce Dallas Howard are joined by Laura Dern, Jeff Goldblum and Sam Neill. The 2022 film will be available on Showmax.
Spider-Man: Into The Spiderverse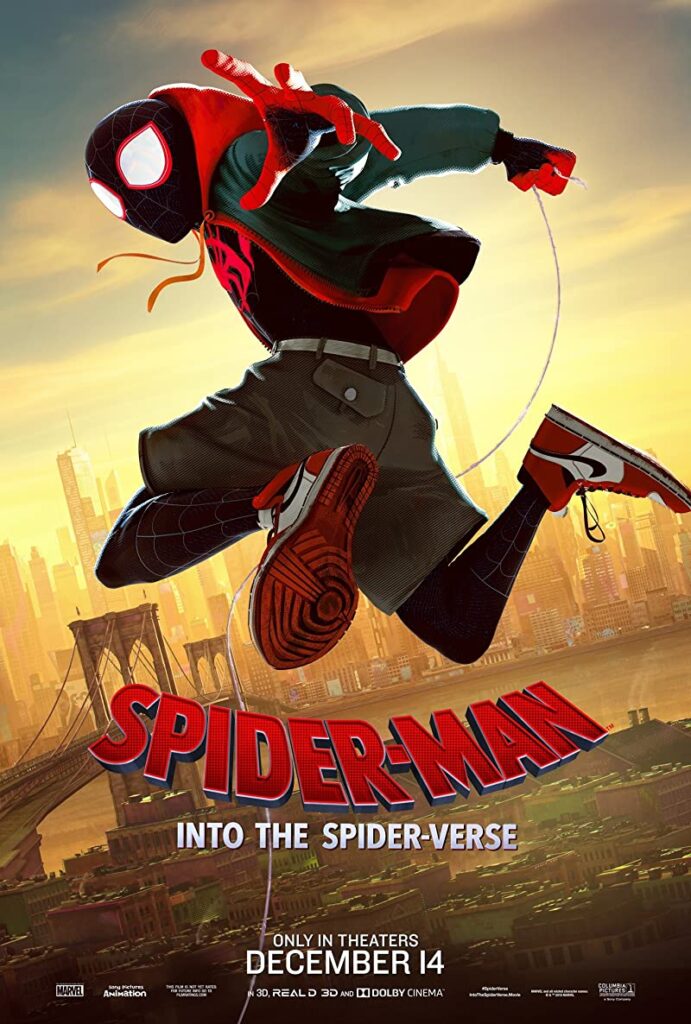 The 2018 animated superhero film will be available to stream on Showmax. Crossing parallel dimensions, Spider-Man joins forces with the Spider-Men of those dimensions to stop a threat to all realities. A sequel, Across the Spiderverse, is expected later this year in cinemas.
Triangle of Sadness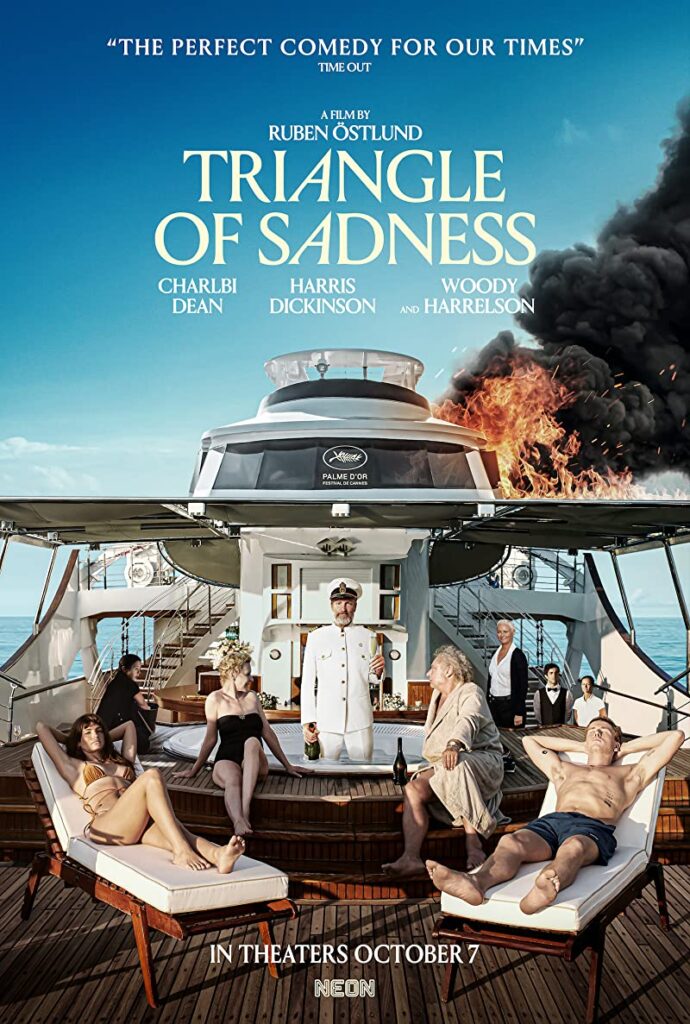 Winner of the 2022 Palme d'Or, written and directed by Rüben Ostlund, a model-celebrity couple takes part in an eventful cruise for the super-rich. The best picture, best director and best screenplay nominee will be available to stream on Showmax.
May 25
Good Luck to You, Leo Grande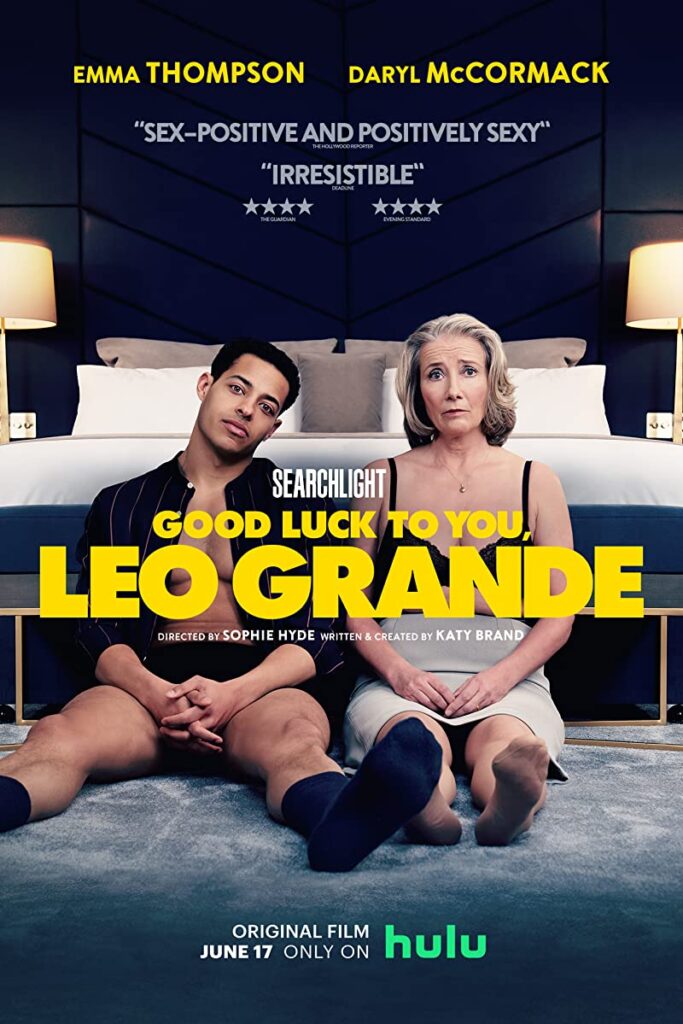 Emma Thompson stars as a retired teacher yearning for some adventure, who hires a young sex worker named Leo Grande. The 2022 comedy will be available to stream on Showmax.
May 26
The Little Mermaid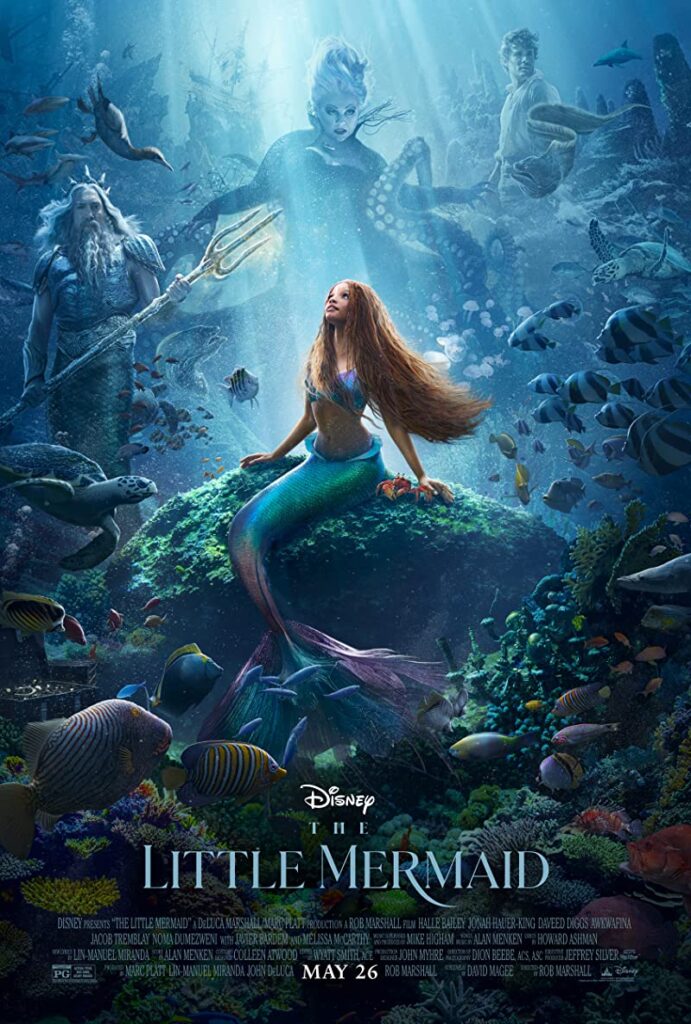 Hally Bailey stars in this live-action remake of the Disney classic. The fantasy adventure film will be in cinemas.
May 27
Where the Crawdads Sing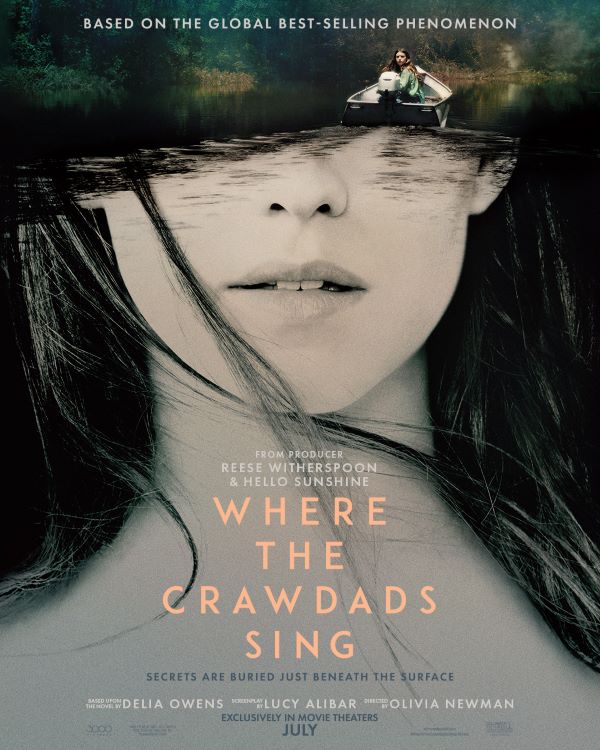 Based on a novel, Where the Crawdads Sing tells the story of Kya, an abandoned girl who raised herself to adulthood in the dangerous marshlands of North Carolina. The 2022 film will be on Showmax and Netflix.
May 29
Superbad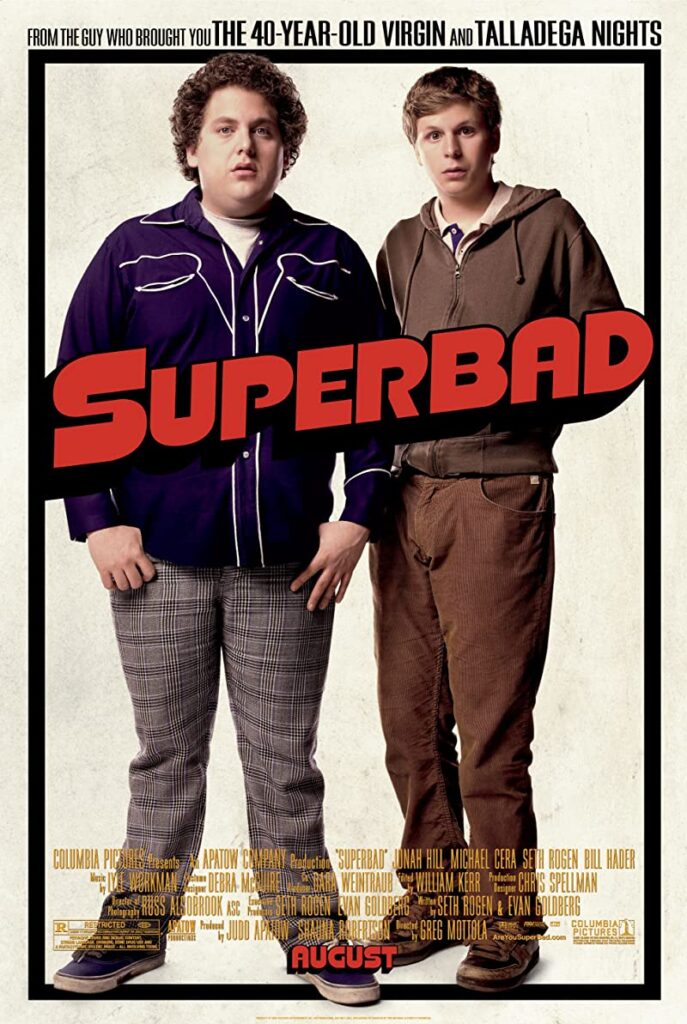 This 2007 classic young adult comedy film starring Jonah Hill and Michael Cera will be available to stream on Showmax.
International TV Shows Available in Nigeria in May
May 2
Love and Death S1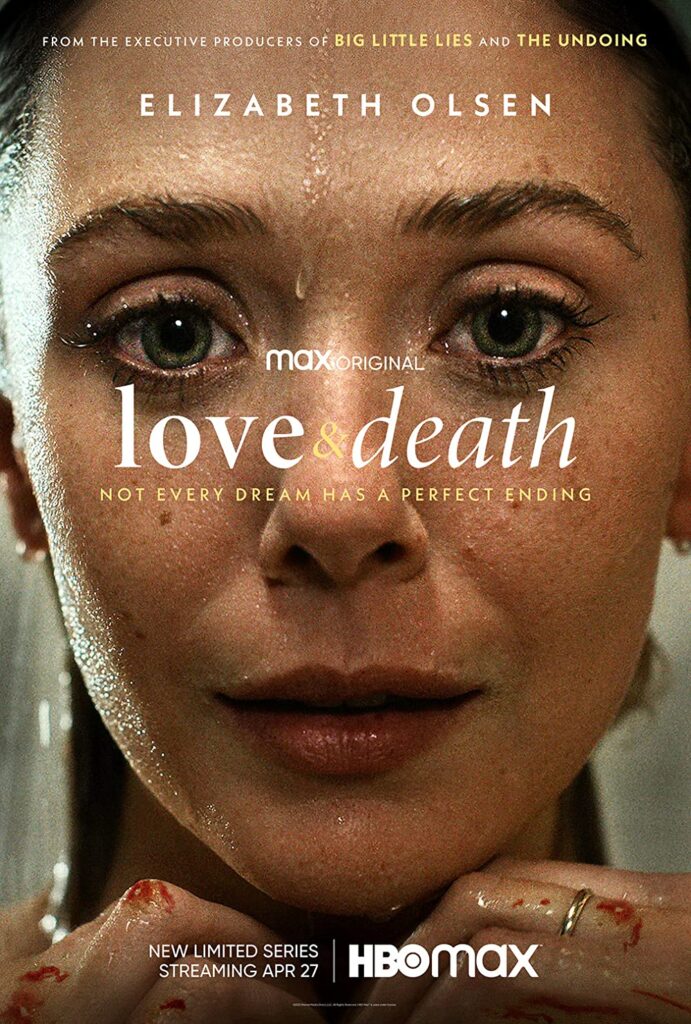 Elizabeth Olsen leads this HBO Max limited series that will be available to stream on Showmax. In the crime drama, two church-loving couples are enjoying family life in a small Texas town— until someone picks up an axe. Also starring Jesse Plemons. Episodes 1-3 will be available from May 2, with the rest to be released weekly.
May 4
Queen Charlotte: A Bridgerton Story S1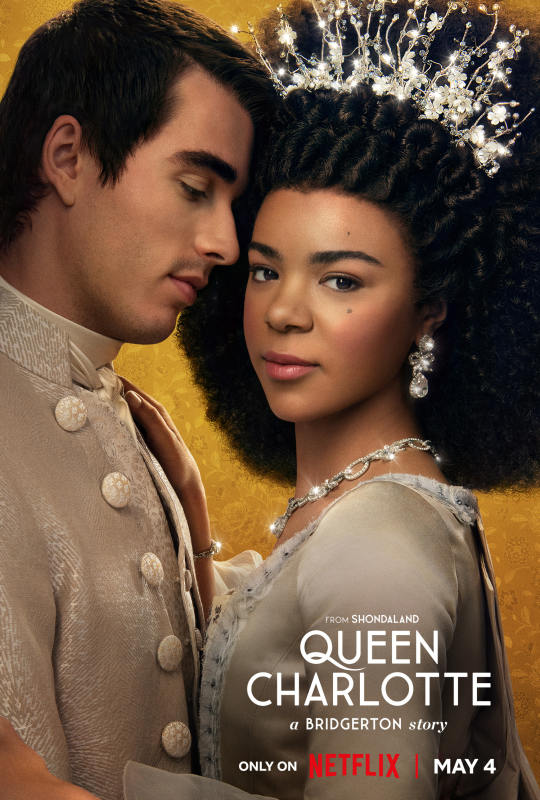 This Bridgerton spinoff follows the rise and love life of young Queen Charlotte. Available to stream on Netflix.
May 10
African Queens: Cleopatra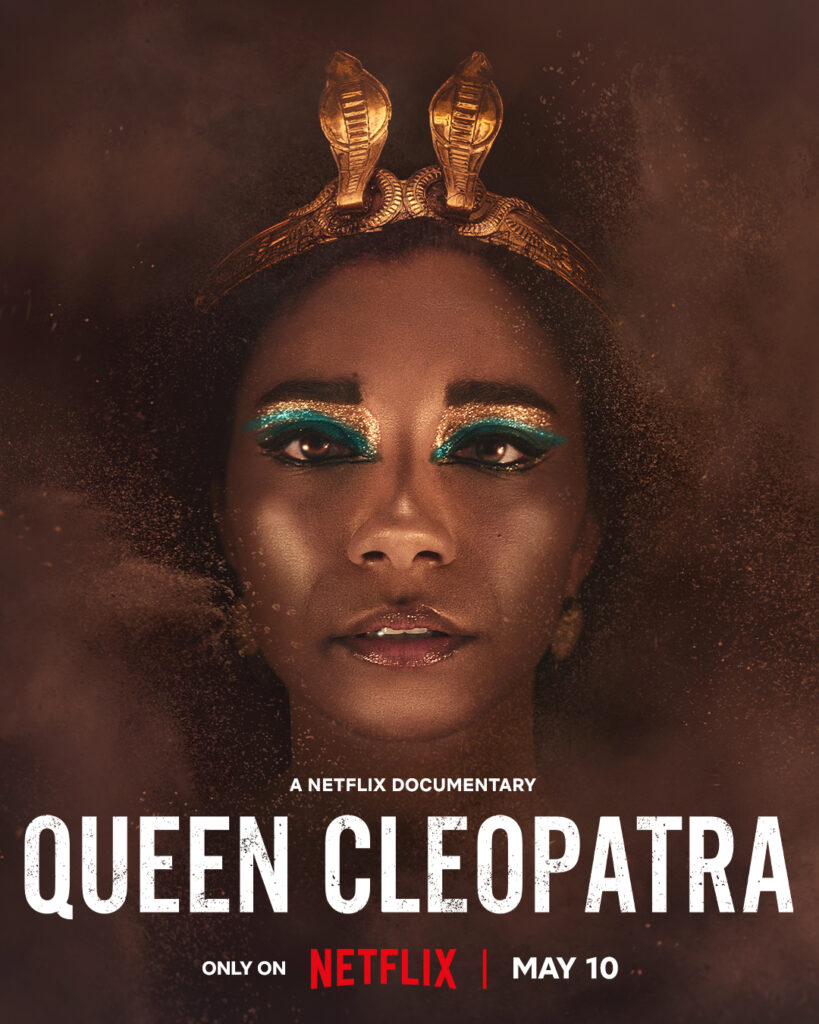 The first season of this series touched on Queen Njinga. The Jada Pinkett-Smith-produced series will turn focus to Queen Cleopatra of Egypt in the upcoming installment of the dramatized docu-series on Netflix.
May 12
Mulligan S1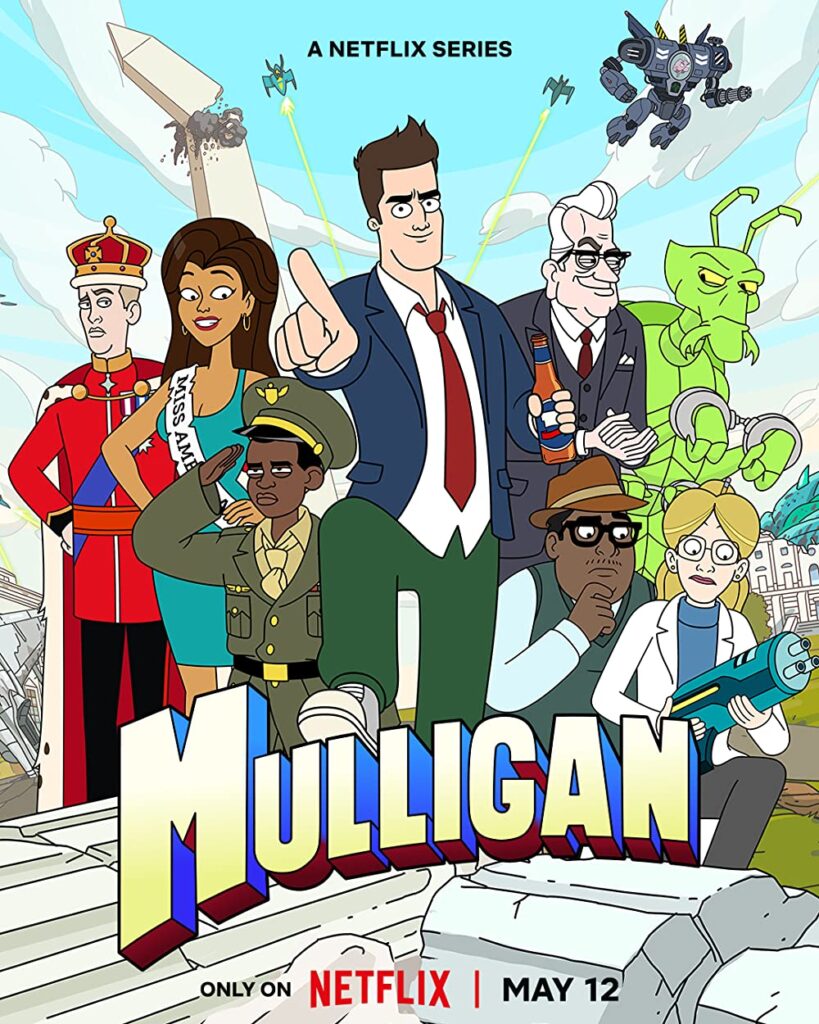 After an alien attack destroys the earth, what remains of humanity has the chance to start society over from scratch. In this Netflix animated series, the voiceover cast includes Tina Fey, Daniel Radcliffe, Ayo Debiri, Sam Richardson, and Chrissy Teigen.
Power Books IV: Force S1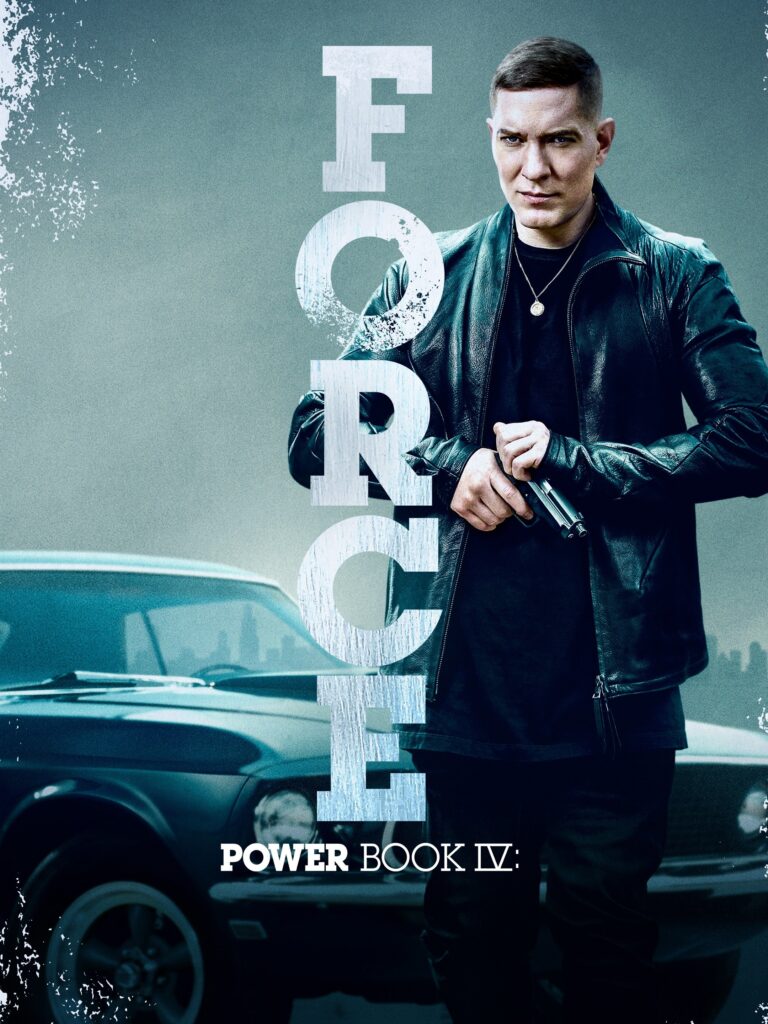 The crime drama follows drug dealer Tommy Egan after he cuts ties and puts New York in his rear-view mirror for good, with plans to become the biggest dealer in Chicago. The sequel series which is the third spin-off to Power produced by Curtis "50 Cent" Jackson, will be available on Showmax.
Black Knight S1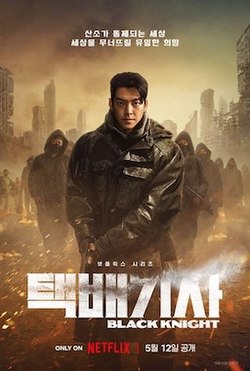 In a dystopian 2071 devastated by air pollution, the survival of humanity depends on the Black Knights — and they're far from your average deliverymen. The South Korean scifi series will be streaming only on Netflix.
May 18
XO, Kitty S1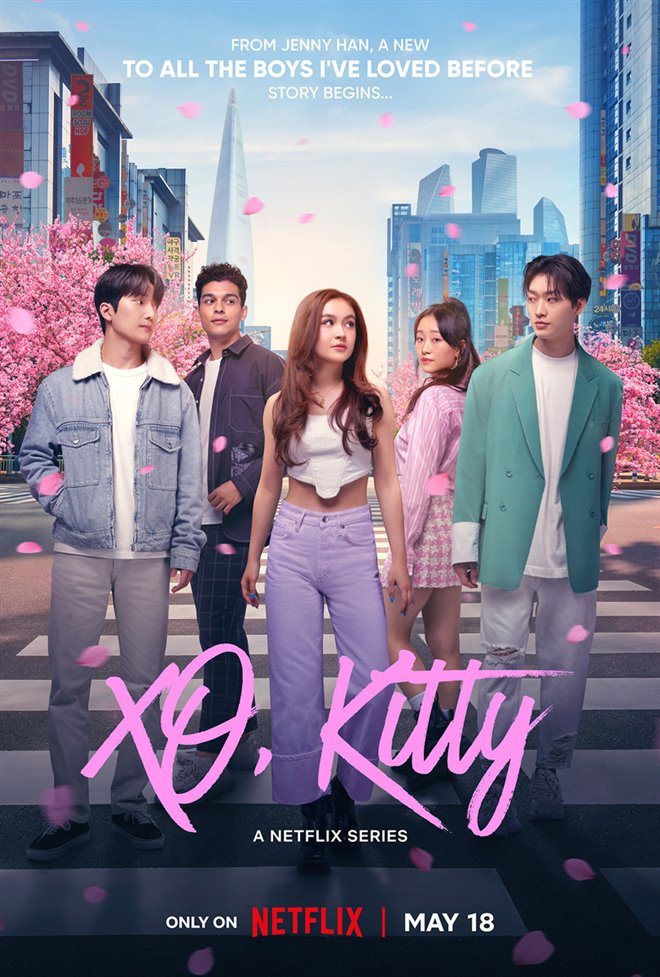 A new love story unfolds when teen matchmaker Kitty reunites with her long-distance boyfriend at the same Seoul high school attended by her late mother, in this To All The Boys spinoff, streaming on Netflix.
May 22
Gaslit S1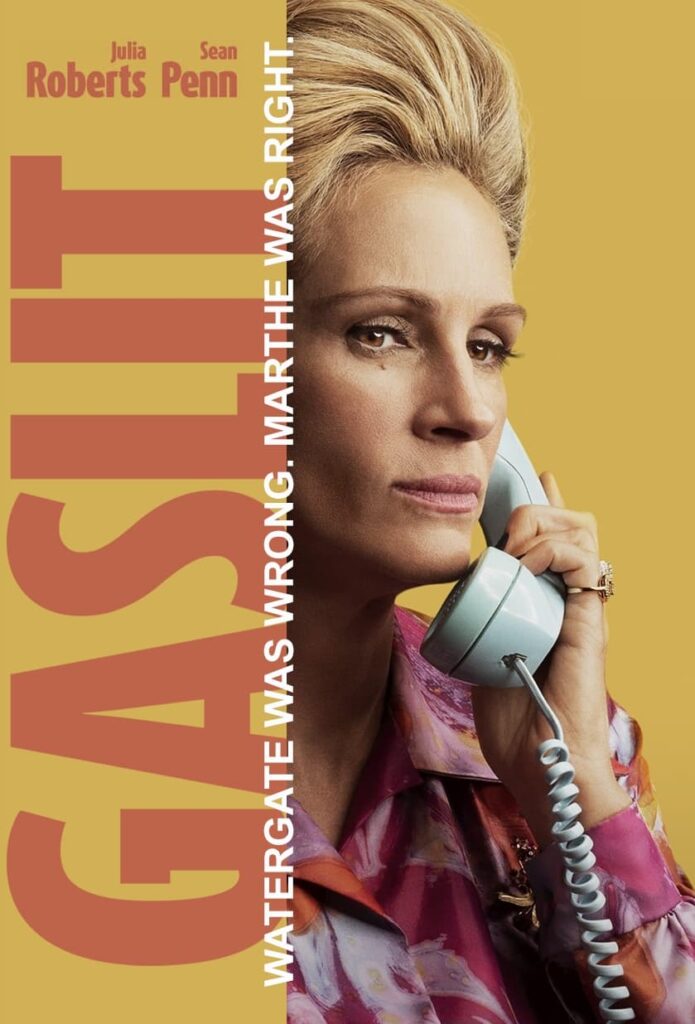 Julia Roberts and Sean Penn star in Gaslit, based on the true story of the Watergate scandal of the 70s, following the untold stories of the forgotten characters on its periphery, like President Nixon's attorney general, John Mitchell (Penn), who is swept up in the cover-up, and his outspoken wife, Martha Mitchell (Roberts). The eight-episode series will be available to stream on Showmax.
May 25
FUBAR S1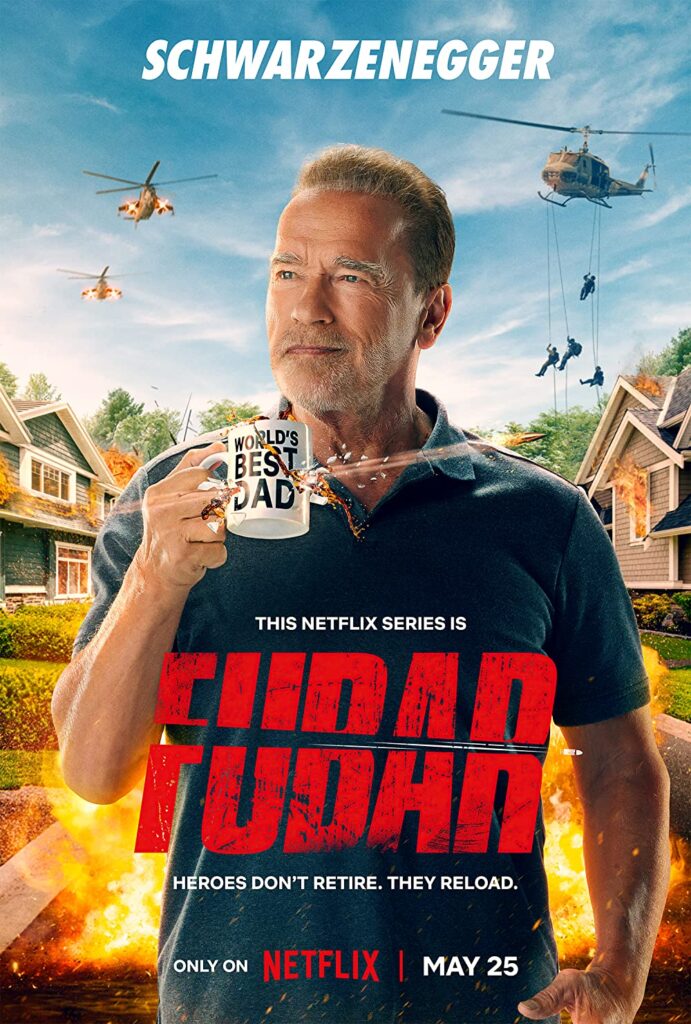 FUBAR (Fucked Up Beyond All Repair/Recognition) marks Arnold Schwarzenegger's first leading role in a TV series. When a father and daughter learn that they've each secretly been working as CIA Operatives for years, they realize their entire relationship has been a lie and they truly don't know one another at all. Forced to team up as partners, the Netflix adventure series tackles universal family dynamics set against a global backdrop of spies, action and humour.
---
Reviews to a number of the mentioned films and TV series during the month. Keep an eye out. You can subscribe to email notifications and follow us on our social media pages.
Track your favourite movies and TV shows directly from your phone calendar.