All confirmed to be available in Nigeria in August 2023, you will find the titles in four categories, further listed in order of their release dates:
– Nollywood Movies (and some African countries)
– Nollywood TV shows (and some African countries)
– International Movies
– International TV shows
The page will be updated if there are any announced change(s).
Track your favourite movies and TV shows directly on your phone calendar.
---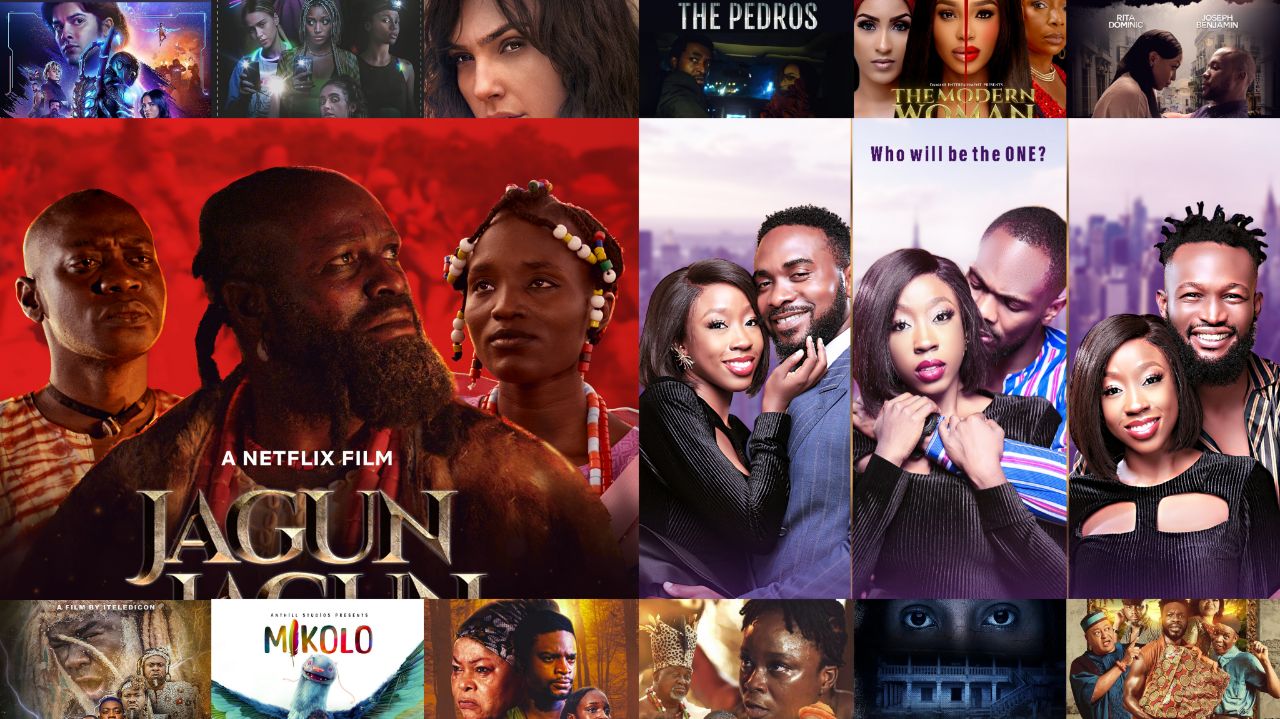 Movies and TV Shows Available in Nigeria in August 2023
---
Nollywood Films Available to Watch in September 2023
September 1
A Bag of Trouble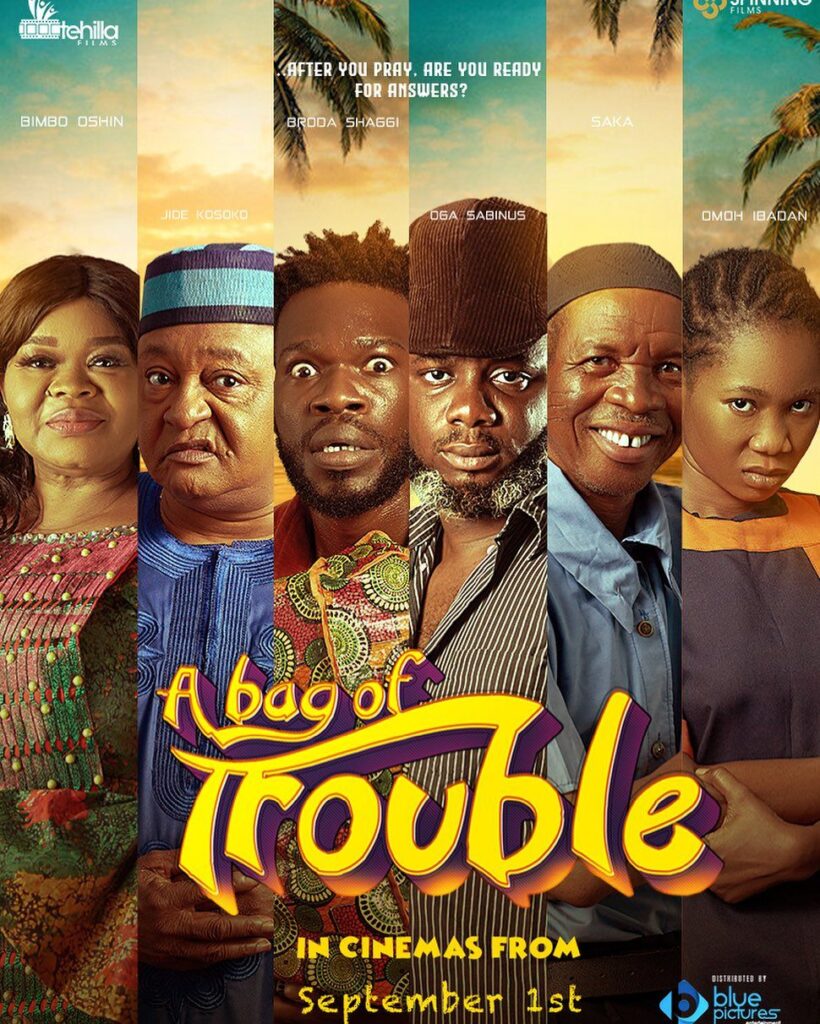 Originally slated for an August cinema release, A Bag of Trouble has been moved to September. Teased as a comedy film, it stars Broda Shaggi, Bimbo Oshin, Jide Kosoko, Hafiz Oyetoro and Sabinus, written and directed by Michael Chimex Onwunali (who worked as an assistant director on Foreigner's God). A Bag of Trouble follows a struggling young man whose world comes to a halt after receiving a token of gratitude from a wealthy politician. Suddenly finding himself rich beyond his imagination, he must fight the figments of his mind and the evil he perceives closing in, or slide back into the tough world he knows that knows him too well.
A Young Time Ago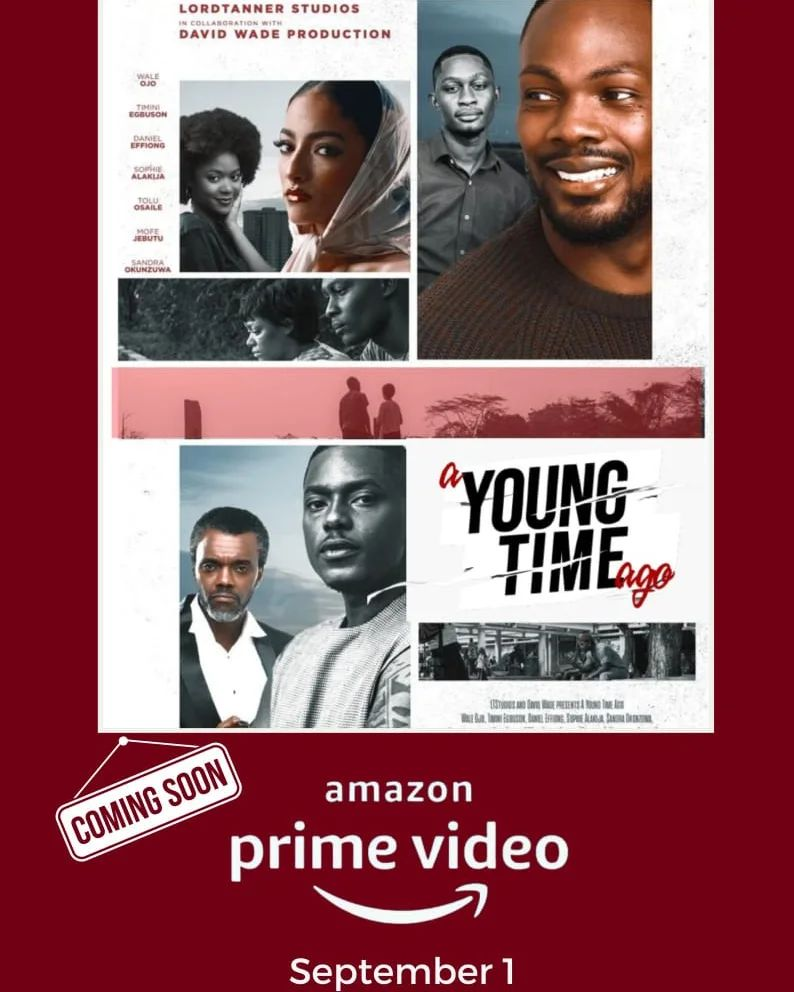 Directed by Tolu Lordtanner, A young Time Ago stars Wale Ojo, Timini Egbuson Daniel Etim-Effiong, Sophie Alakija, Tolu Osaile, Mofe Jebutu, and Sandra Okunzuwa in a drama heading to Prime Video. The story follows an ex-convict who tells his story of a revenge-gone-wrong committed years ago to a beautiful stranger, until fate deals him a second hand he never quite sees coming.
Strained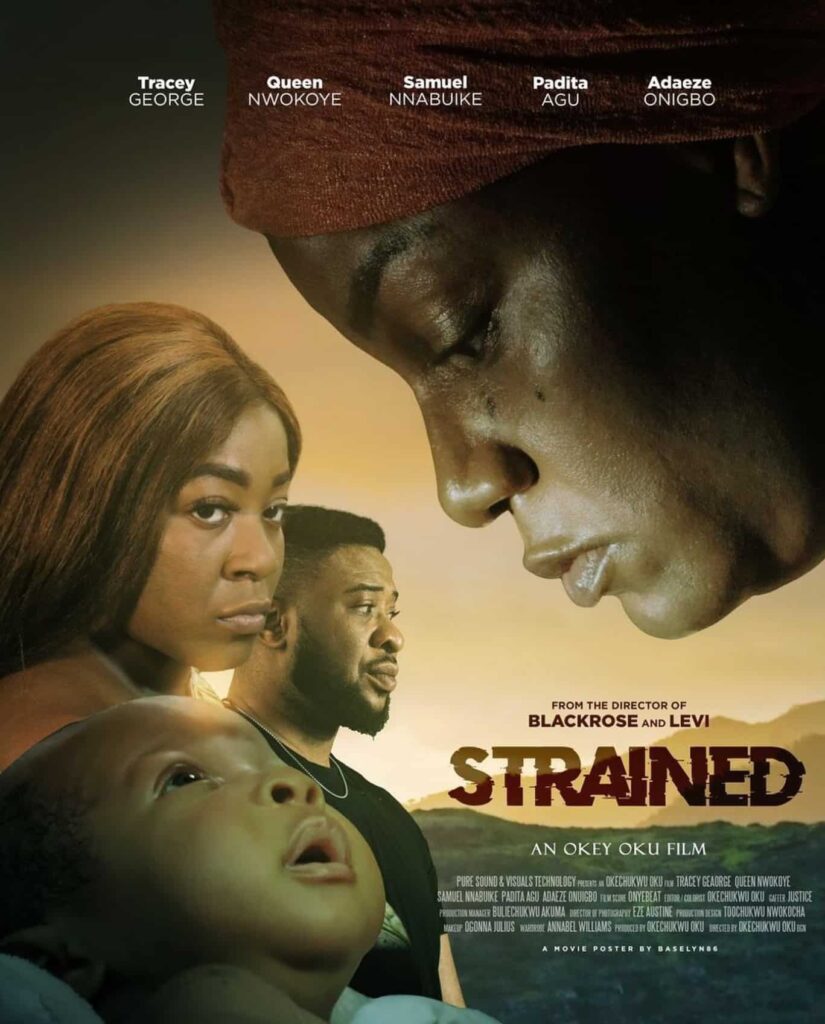 Starring Tracey George, Queen Nwokoye and Samuel Nnabuike, Strained revolves around a couple who welcome their first child, only for the wife to confront painful memories from her past. The Okey Oku-directed film will be in cinemas.
September 8
Mami Wata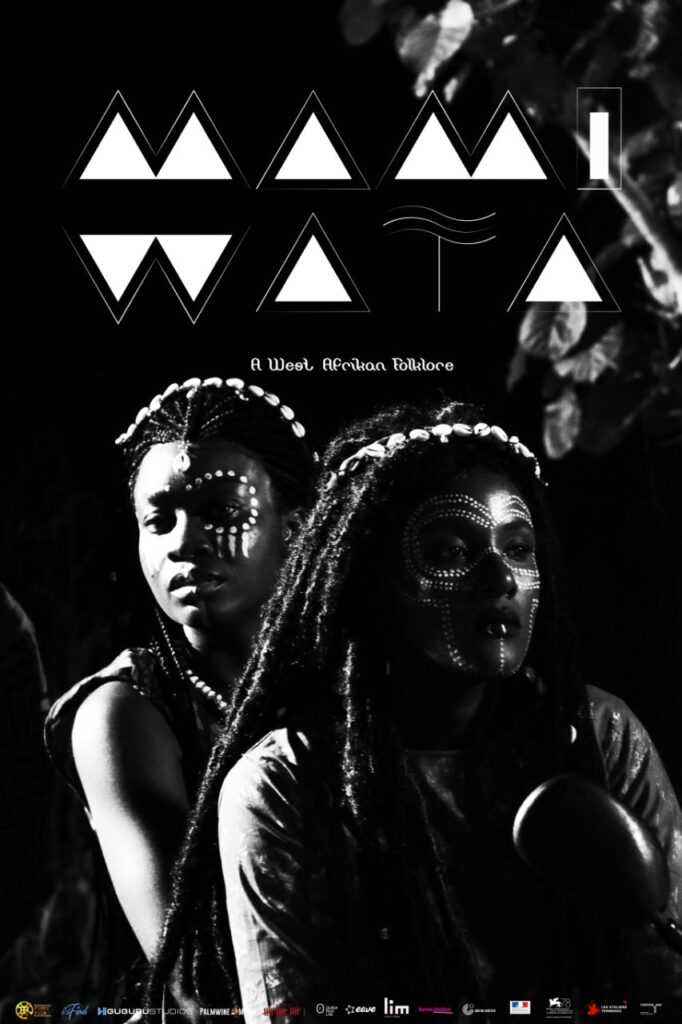 CJ 'Fiery' Obasi's third feature film, Mami Wata, is finally here. The black and white film, based on West African folktale which is still on a festival run, will now be available to the Nigerian audience in cinemas. Mami Wata is produced by Oge Obasi and stars Evelyne Ily Juhen, Uzoamaka Aniunoh, Emeka Amakeze, Rita Edochie, Kelechi Udegebe and Tough Bone. When the harmony in a village is threatened by outside elements, two sisters must fight to save their people and restore the glory of a mermaid goddess to the land.
Hide and Seek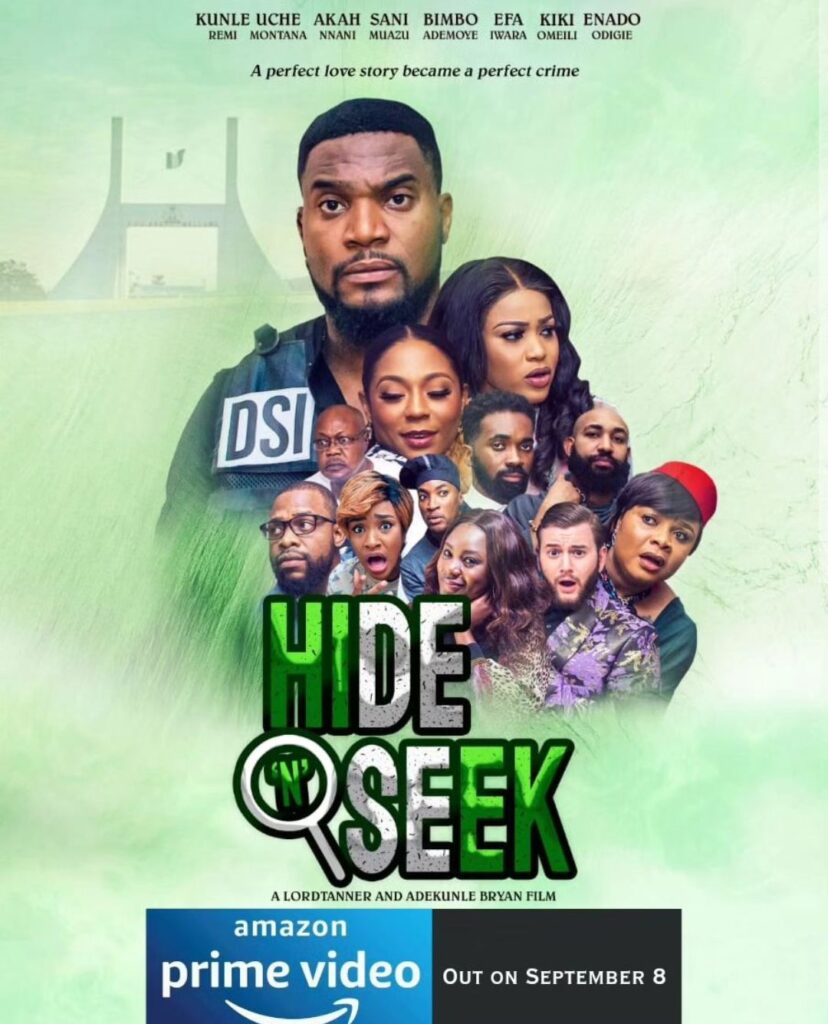 Hide and Seek, directed by Tolu "LORDTANNER" Awobiyi and Adekunle-Bryan Oyetunde, is a thriller that unfolds around a group of individuals with a daring plan: they aim to steal embezzled public funds from the clutches of a corrupt politician, played by Sani Muazu. At the heart of this high-stakes game is Kunle Remi, taking on the lead role of James, a security intelligence officer. The 2021 film will now be available on Prime Video after its theatrical run two years ago.
September 15
Kanaani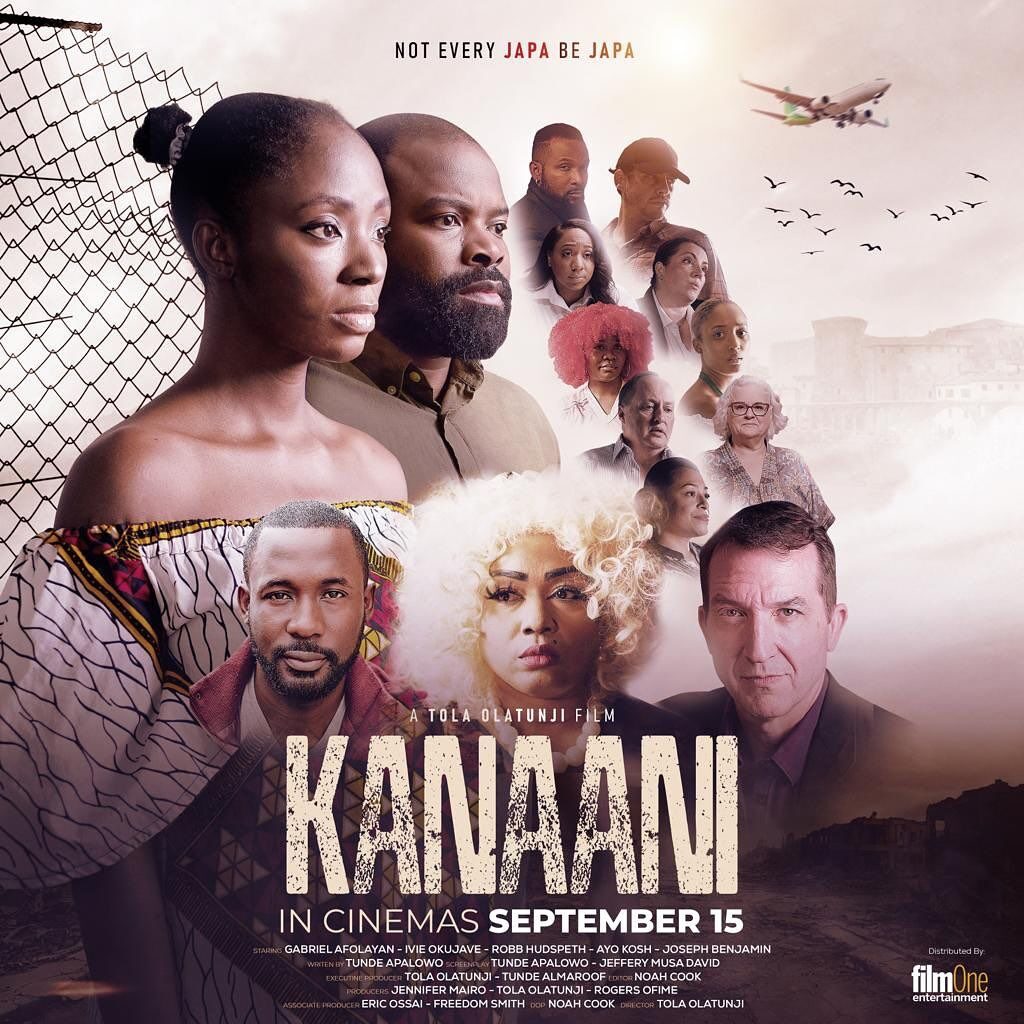 Ivia Okujaye and Gabriel Afolayan star as separated lovers in Kanaani, a migration drama heading to cinemas. Written by Tunde Apalowo and directed byTola Olatunji, Kanaani follows the lives of Obehi and Gbovo in their rural village who are in love but, due to poverty, quickly descend into the international travesty of sex and human trafficking. It sure sounds like a film that will touch on really serious themes.
Love in a Showroom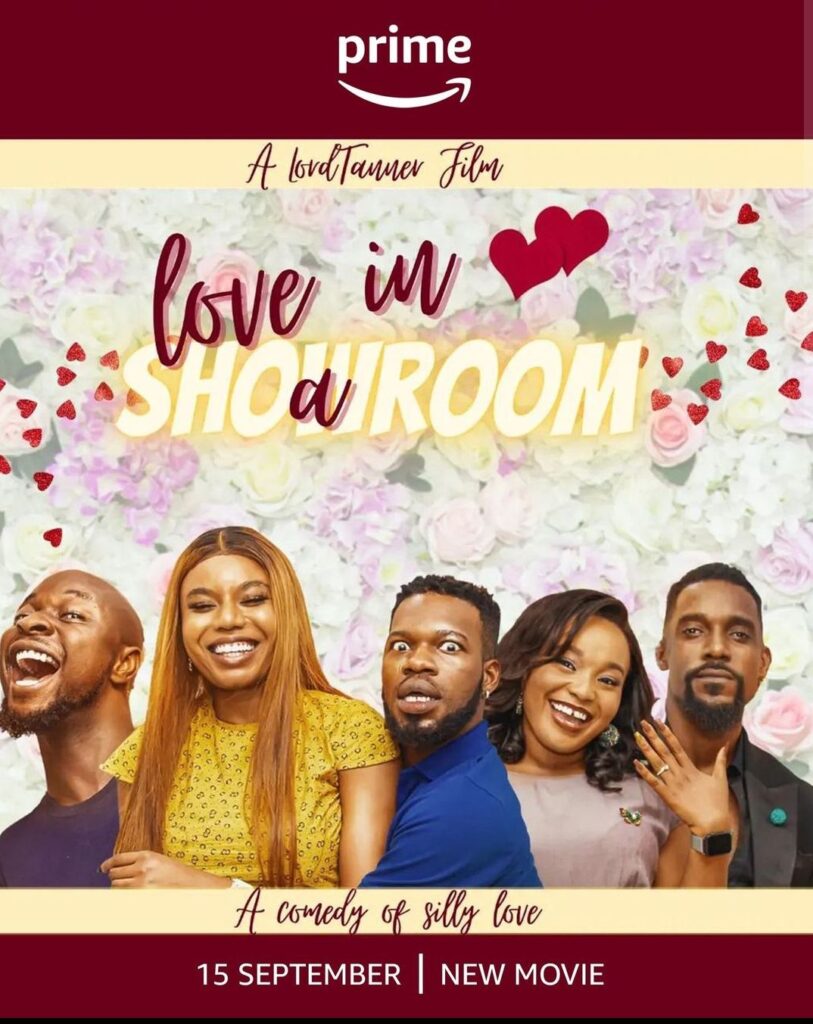 Broda Shaggi and Nancy Isime find themselves locked in together in a showroom during a robbery, setting a backdrop for an unexpected love story. Marking Tolu 'Lordtanner' Awobiyi's third Prime Video release in September, Broda Shaggi plays the role of a delivery boy and Nancy Isime is the beautiful sales manager. There are no records of a previous theatrical release for the film and can be confirmed as a direct-to-streaming release on Prime Video.
September 22
A Weekend to Forget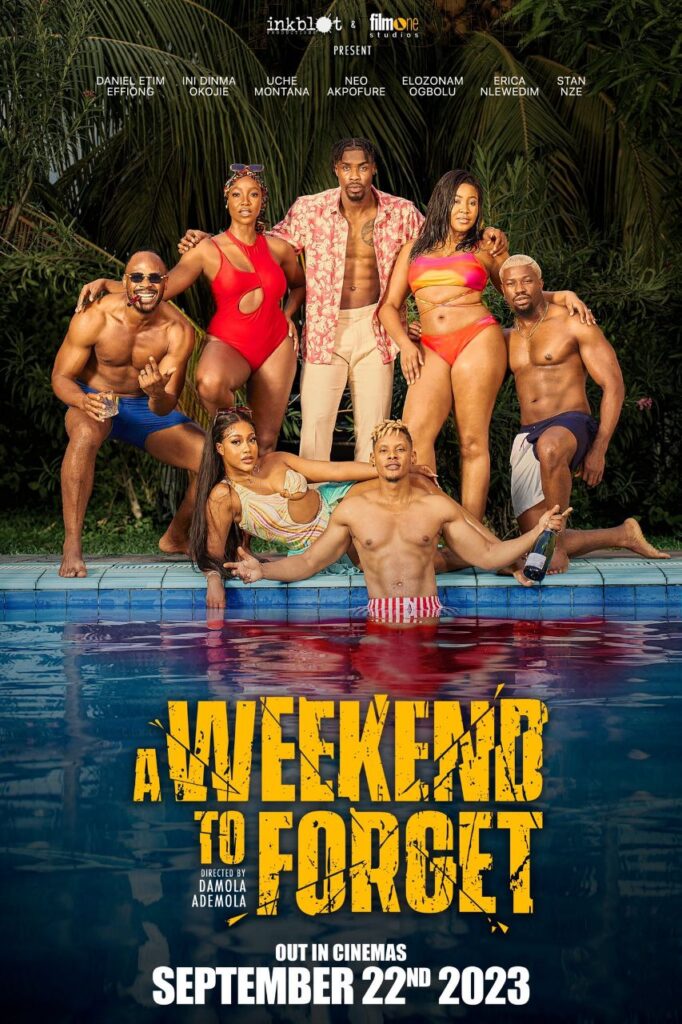 A Weekend to Forget might possibly hold the record for the most BBNaija stars with significant roles in a single film. In what looks like an ensemble outing, by first time director Damola Ademola (Inkblot executive), the thriller stars Daniel Etim-Effiong, Ini Dima-Okojie, Stan Nze, Erica Nlewedim, Elozonam, and Neo Akpofure.
The Black Book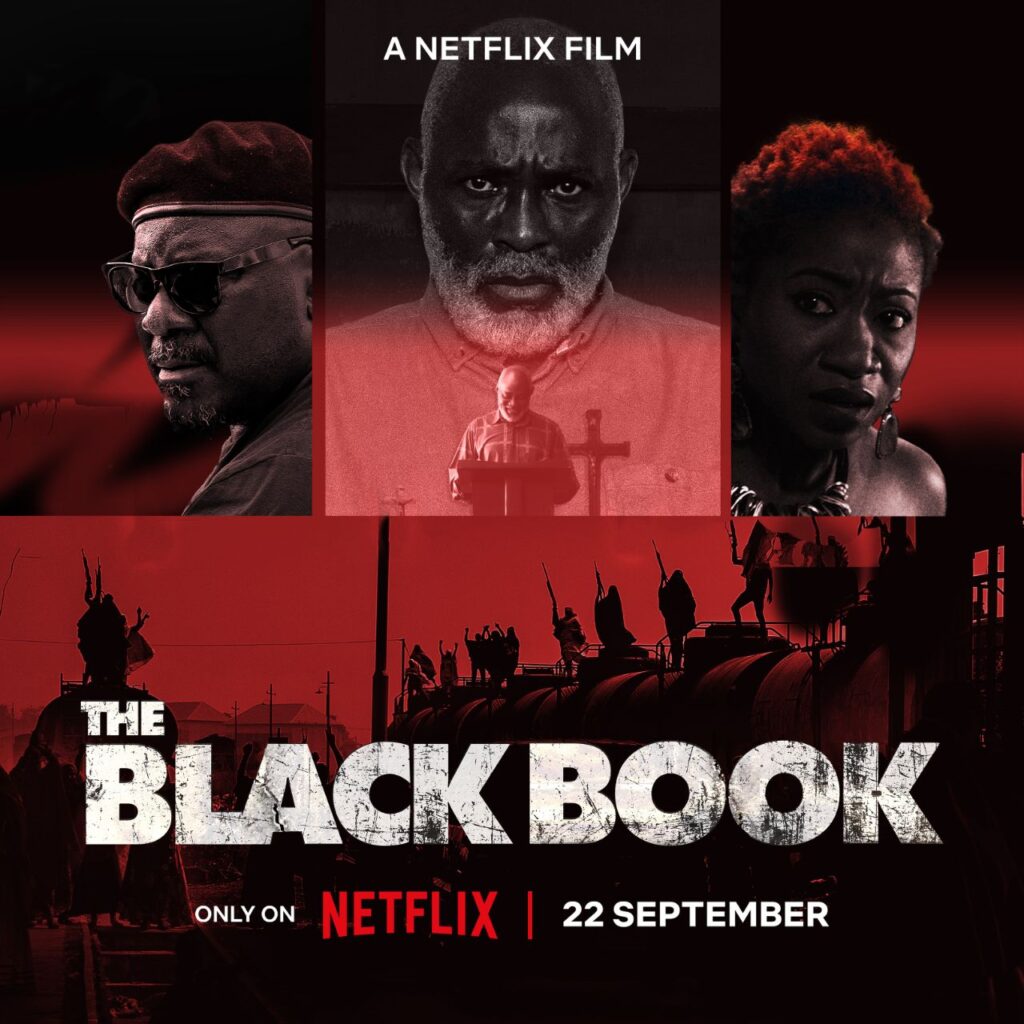 In this mystery and crime thriller film by Editi Effiong under his Anakle Films production label, old scores bubble to the surface when a gang of corrupt policemen kills a man's only son, and he begins a search for justice. The Black Book stars Richard Mofe-Damijo, Ade Laoye, Sam Dede, Alex Usifo Omiagbo, Olumide Oworu, Shaffy Bello, Ireti Doyle, Taiwo Ajayi Lycett, Ikechukwu Onunaku, Patric Doyle, Bimbo Manuel Femi Branch, Denola Grey, Kelechi Udegbe, and Nobert Young. The long-awaited film will premiere on Netflix.
September 29
Something Like Gold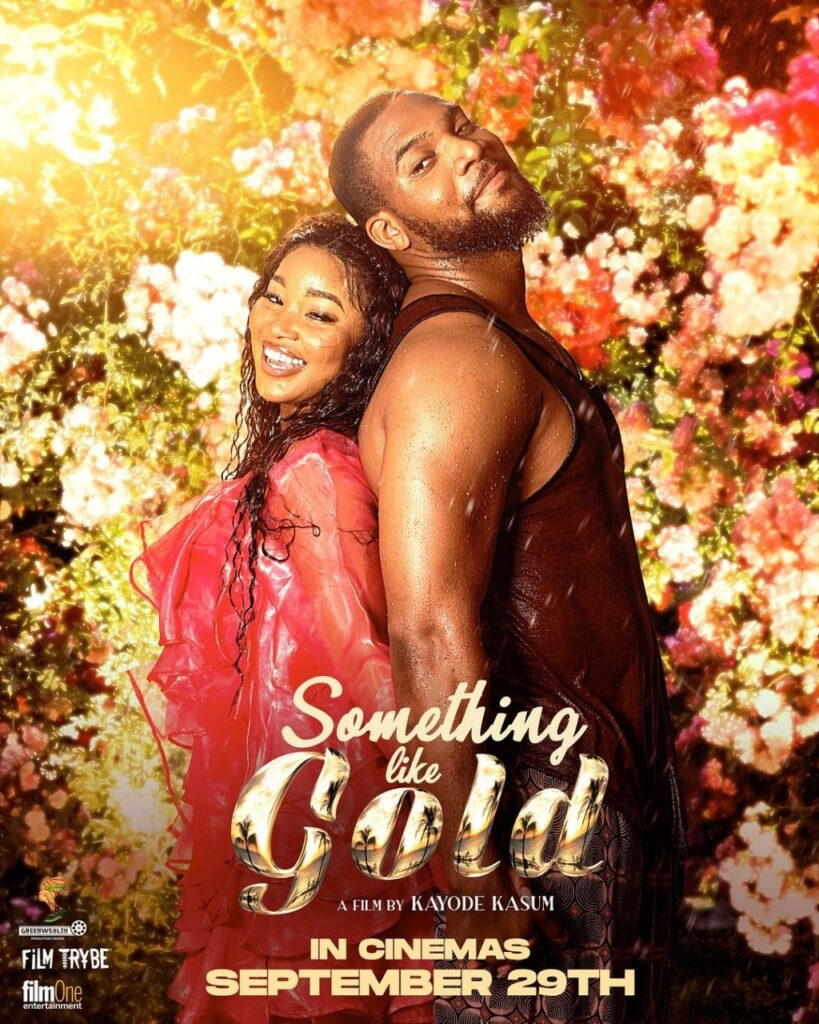 Directed by Kayode Kasum, Something Like Gold is a romantic film that promises to melt viewers' hearts. Produced by Sandra Okunzuwa who also leads the film, Something Like Gold will be in cinemas. Mercy Johnson, Kunle Remi, Timini Egbuson and Teniola Aladese are also expected to star in the film.
Charlie and the Boys
Charles Omokwe is pardoned after serving one year of a prison sentence for a failed heist. Realizing he was betrayed by his employer, Charlie plots his revenge to steal back a priceless 14th-century artifact with the help of his crew while staying one step ahead of the law. Starring Kanayo O. Kanayo, Seun Ajayi, Tina Mba, Sani Mu'Azu, Loud Voice and Erica Bale, Charlie and the Boys is a crime thriller directed by Sele Got and written by Nwamaka Chikezie heading to cinemas.
Nigerian TV Shows Available in Nigeria in September 2023
September 1
Atunida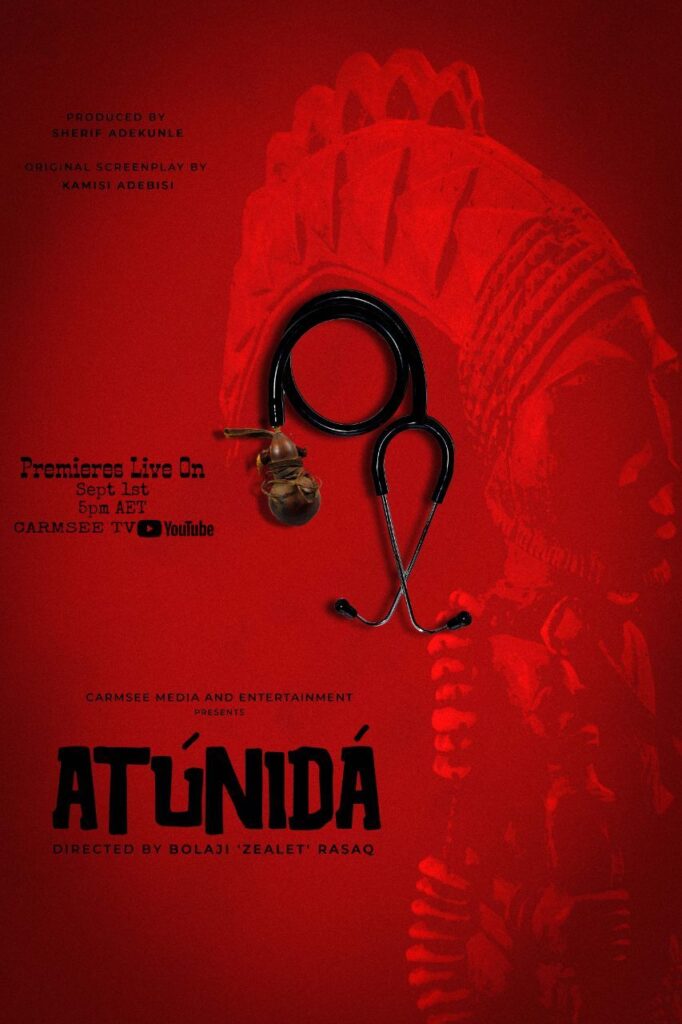 Atunida follows a young man who falls head over heels for his neighbor who might have a distinct taste for her men. In the bid to win her over, he makes decisions that would forever change his life and hers. Starring Samuel Olasehinde (Ajirebi Jnr.), Asinobi Steve N.R.C, Nene Nwanyo, Awe Ayobami, Deborah Jimmy, and Chris Isibor, the web series will be available to stream on YouTube. Billed as a JujuFi Thriller, Atunida was written By Kamisi Adebisi based on his original story and directed by Abolaji 'Zealat' Rasaq and produced by Sherif Adekunle.
September 15
Miseducation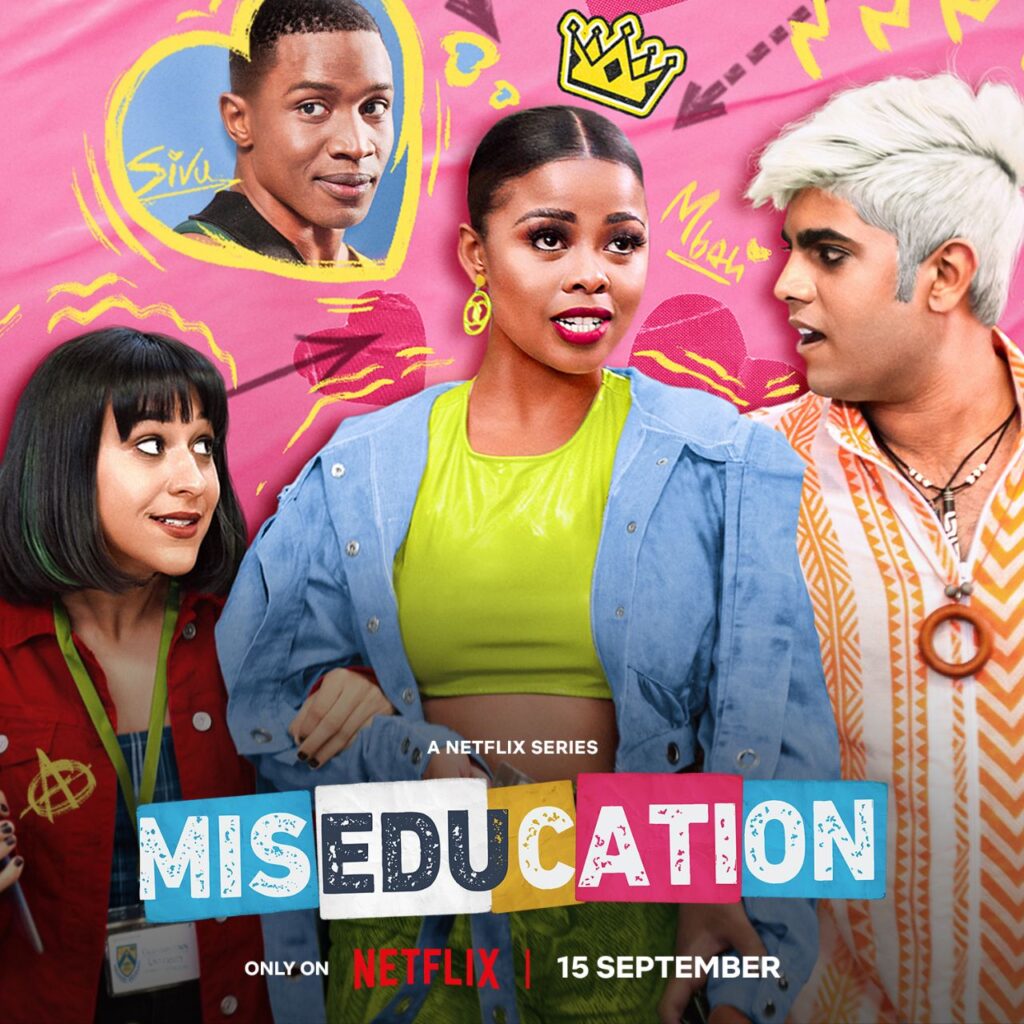 Miseducation is a South African series heading to Netflix. After a public humiliation, a wannabe influencer enrolls in a small-town university, where she aspires to regain her social status. The teen drama is from the makers of fan-favourite seasonal series How To Ruin Christmas.
September 29
The Real Housewives of Lagos S2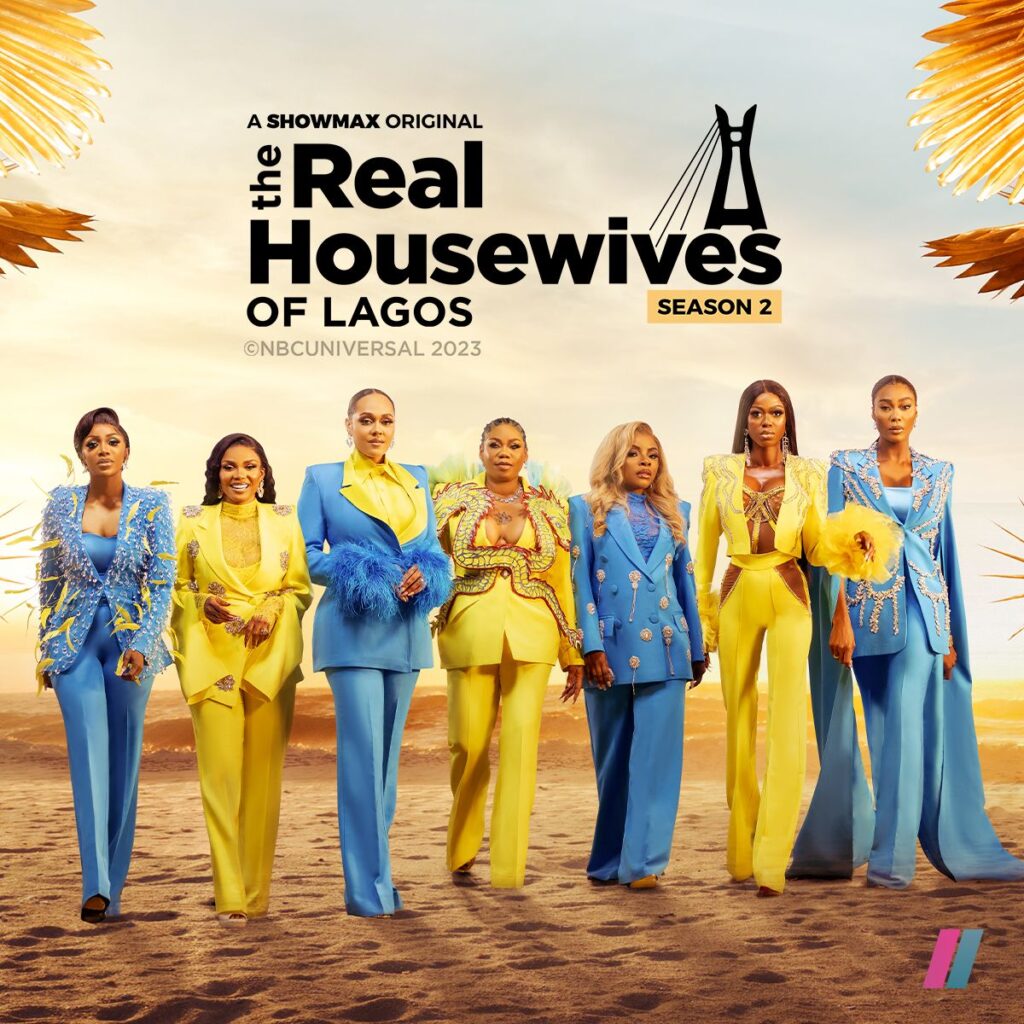 The successful reality series returns with a second season on Showmax. The Real Housewives of Lagos season 2 will add Tania Omotayo and Faith Morey to the mix of opulence, friendship and rivalry. Iyabo Ojo, Toyin Lawani Adebayo, Chioma Ikokwu, Laura Ikeji-Kanu, and Mariam Adeyemi Timmer have been confirmed to be making a return. New episodes will premiere weekly.
She Must Be Obeyed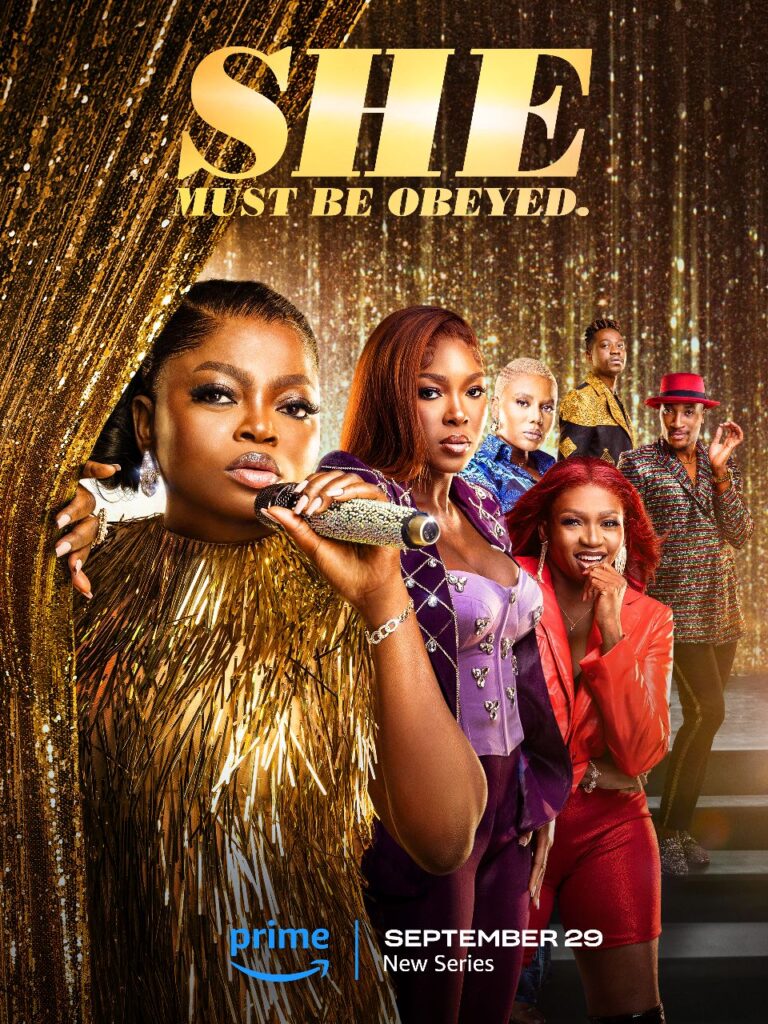 She Must Be Obeyed offers a window into the lives of three successful music stars. It unveils the cutthroat rivalries and backstabbing activities they engage in, all in an effort to outshine one another and protect their top positions. The 5-part mini series produced by SceneOne Entertainment stars Funke Akindele, Nancy Isime, Abdulateef Adedimeji, Akah Anani, Veeiye, Waje, Patience Ozokwo, Rachael Okonkwo, and Mike Ezuronye. She Must Be Obeyed will be available on Prime Video.
International Films Available in Nigeria in September 2023
September 1
The Equalizer 3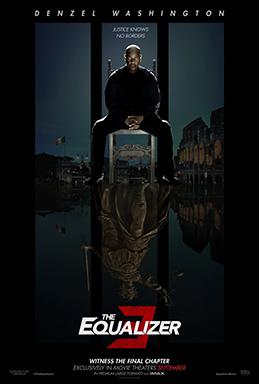 Denzel Washington returns in The Equalizer, an action thriller directed by Antoine Fuqua. Washington, who has to take on the mafia to protect his new friends who are under the control of the local crime bosses, will be joined by Dakota Fanning in this final chapter. Available in cinemas.
September 7
Baywatch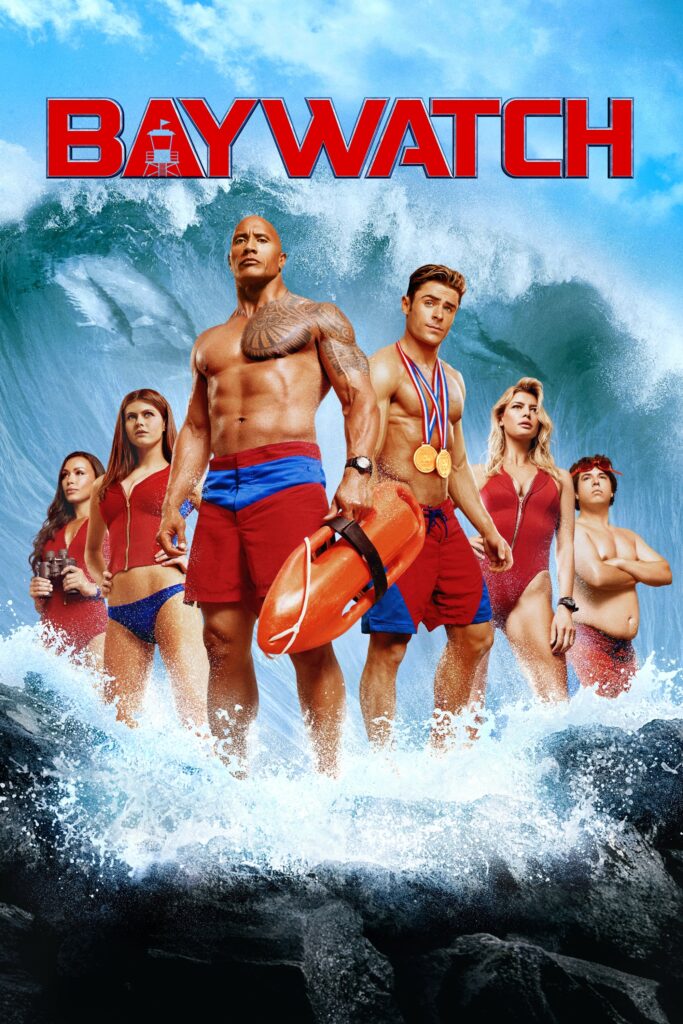 Their job is literally beach…until more arrives on shore. The 2017 action comedy film starring will be available on Showmax.
Jumping the Broom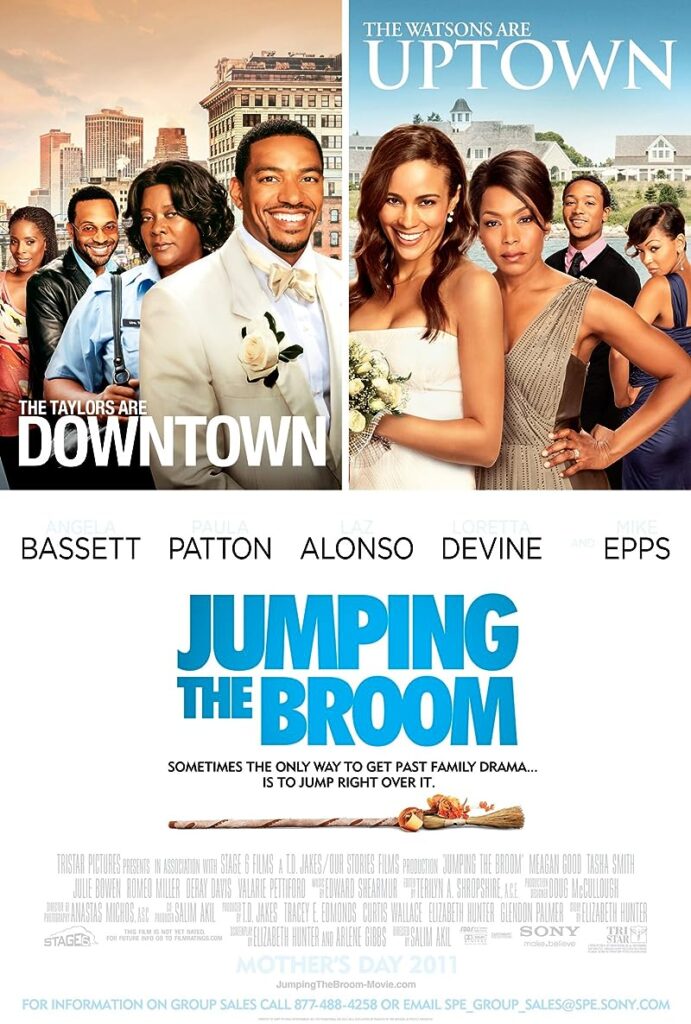 The African American comedy drama, starring Paula Patton, Laz Alonso, Loretta Devine, Angela Bassett and Megan Good, will be available on Showmax.
September 8
The Nun 2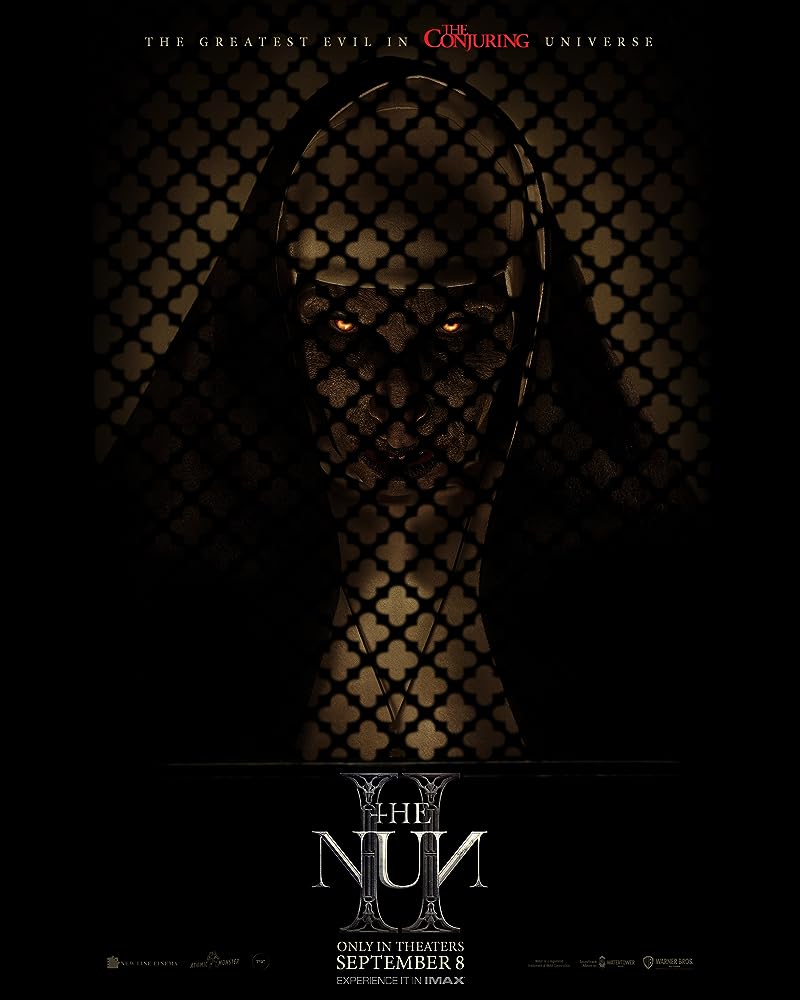 The Nun 2 is a sequel to the 2018 horror film The Nun and the ninth installment in The Conjuring franchise. Showing in cinemas, this sequel follows Sister Irene (Taissa Farmiga) as she once again comes face-to-face with Valak, the demon nun.
How to Date Billy Walsh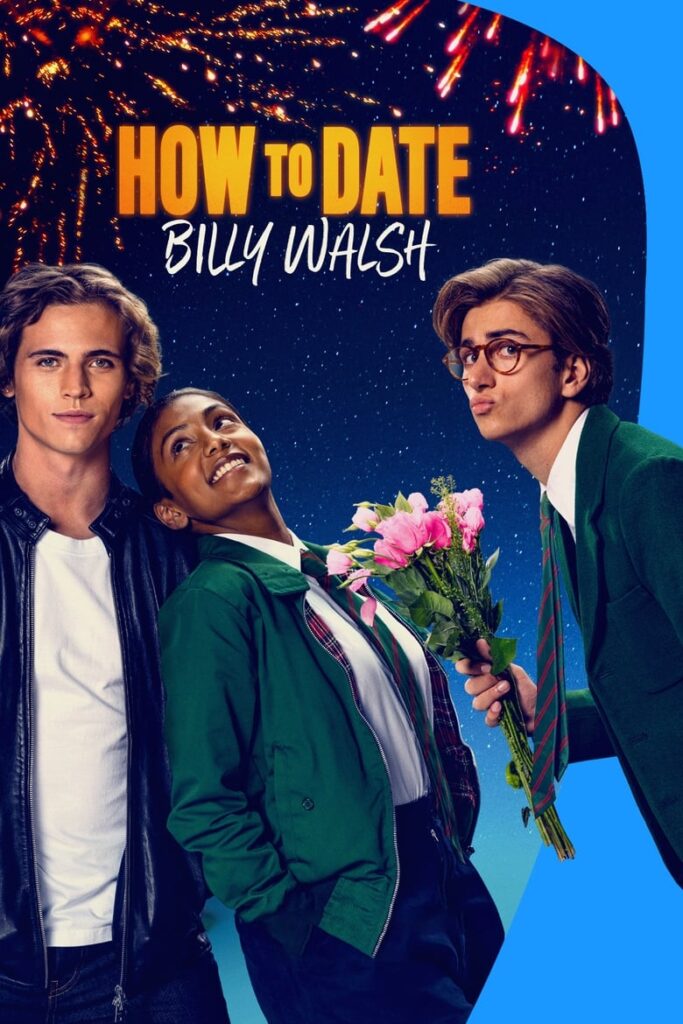 How to Date Billy Walsh follows a pair of childhood friends: Amelia and Archie. Archie has always kept his love for her a secret, but just as he builds up the courage to declare his feelings, Amelia falls for Billy Walsh, the new transfer student. Available to stream on Prime Video.
Sitting in Bars With Cake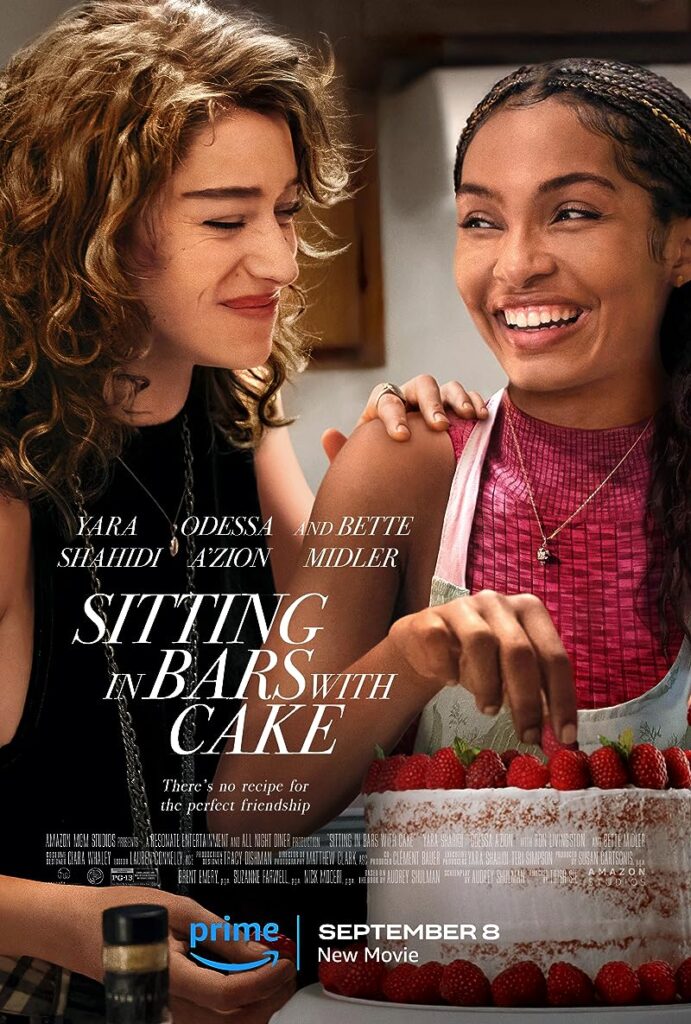 Based on the cookbook "Sitting in Bars with Cake", the romantic comedy drama stars Yara Shahidi, Odessa A'zion and Bette Midler. Sitting in Bars with Cake follows two best friends in their 20s navigating life in L.A. Extrovert Corinne convinces Jane, a shy, talented baker, to commit to a year of bringing cakes to bars, to help her meet people and build confidence. But when Corinne receives a life-altering diagnosis, the pair faces a challenge unlike anything they've experienced before. Available on Prime Video.
September 11
Mean Girls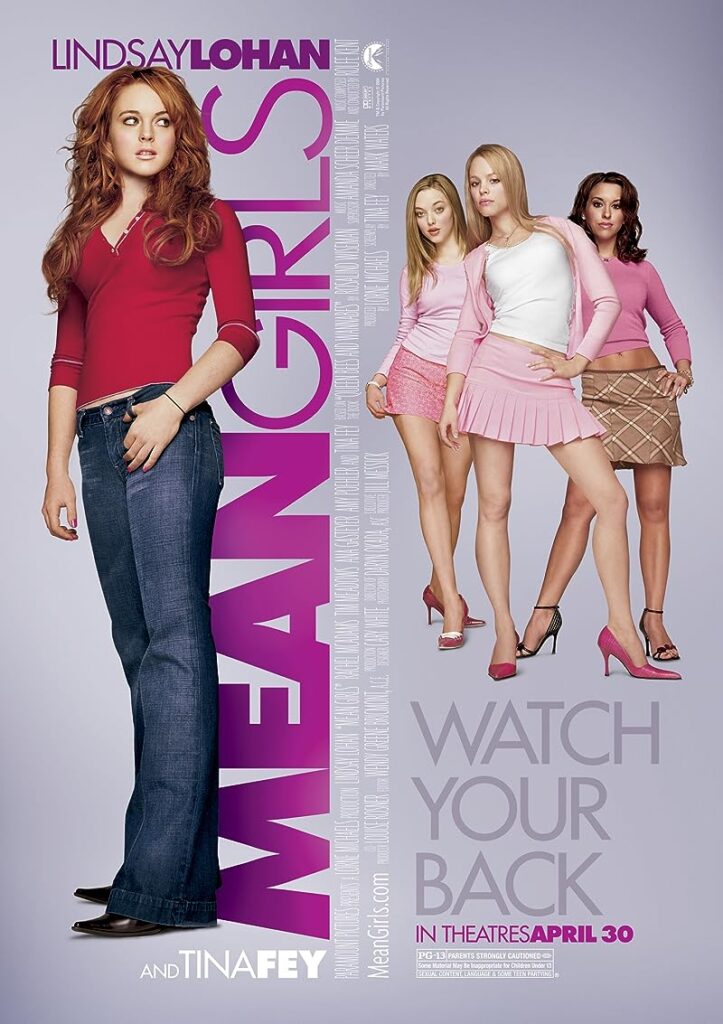 The already classic 2004 teen comedy will be available on Showmax. Lindsay Lohan's Cady Heron hits the road with the Plastic Girls, an offbeat clique at her new school, until she makes the mistake of falling for Aaron Samuels, the ex-boyfriend of Plastic Girls leader Regina George.
The Matrix 1-3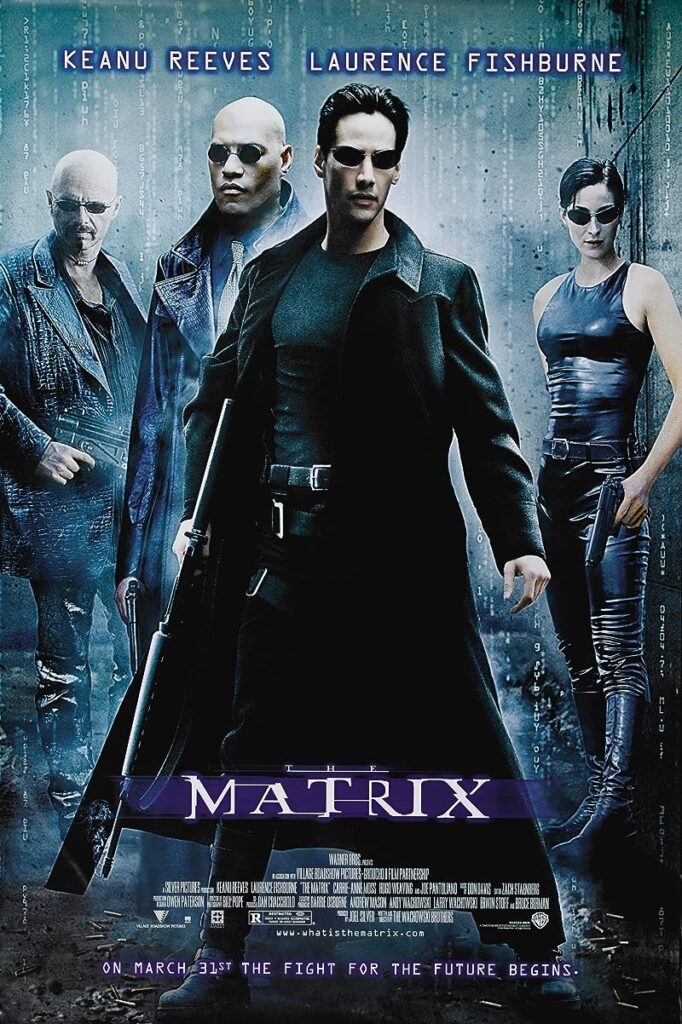 The Matrix is a 1999 science fiction action film written and directed by the Wachowskis. The first three installments of the classic starring Keanu Reeves will be available on Showmax.
September 14
If Beale Street Could Talk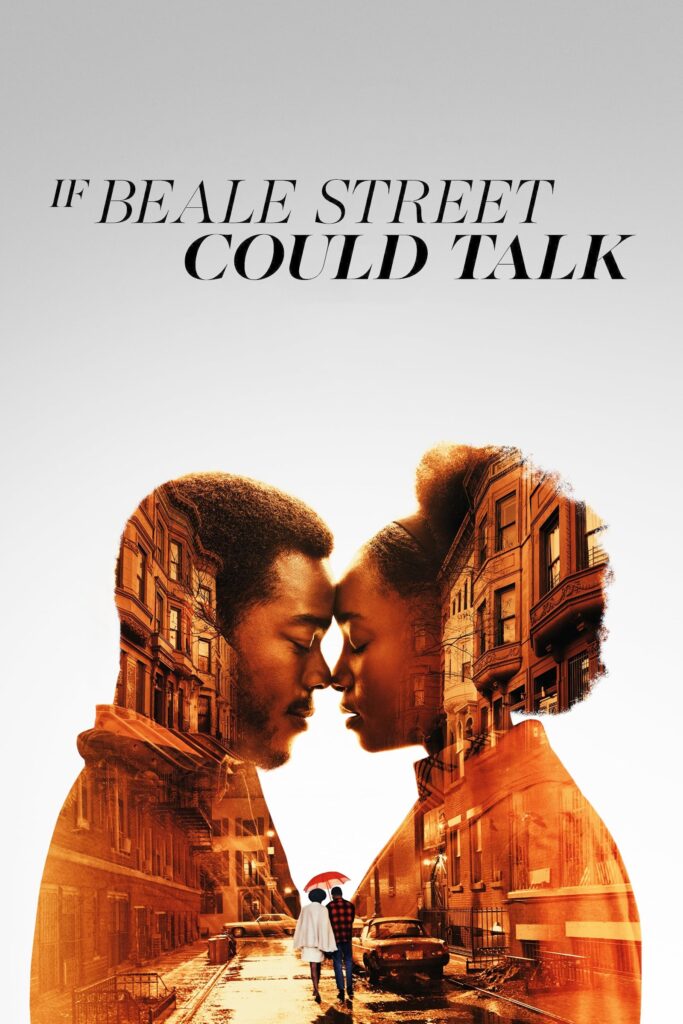 Directed by Barry Jenkins, If Beale Street Could Talk is a romantic drama based on James Baldwin's novel. African-American teen sweethearts Fonny and Tish are ripped apart when Fonny is wrongly arrested for the rape of a Puerto Rican woman because of the machinations of a racist cop. While seeking justice for Fonny, a pregnant Tish relies on her Harlem community, including her sister, mother Sharon and future mother-in-law. The 2018 film will be available on Showmax.
Mission Impossible 1-3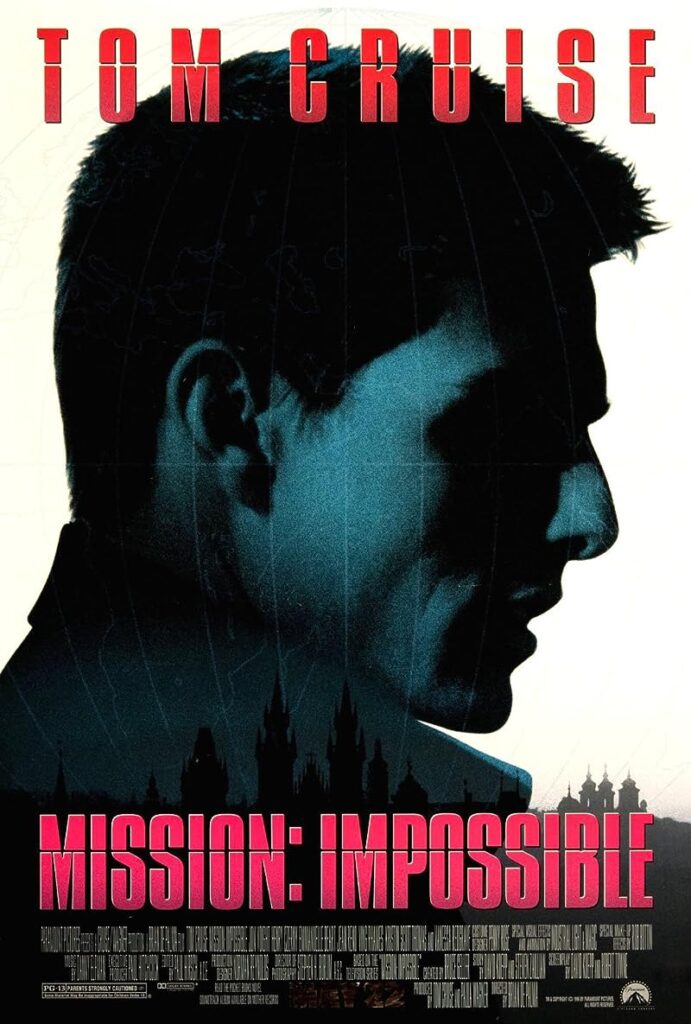 The first three instalments of the Mission Impossible films will be available on Showmax. The spy action film mainly stars Tom Cruise, who plays Ethan Hunt, known for his self-performed gravity-defying stunts.
Top Gun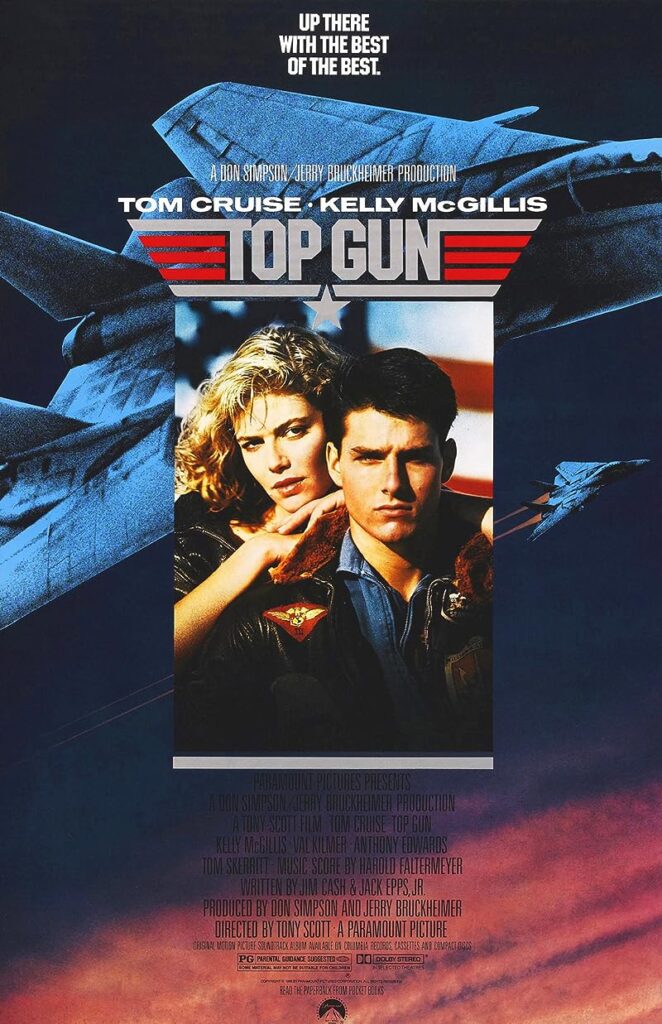 The original 1986 Top Gun movie starring Tom Cruise will be available to stream on Showmax this month. As students at the United States Navy's elite fighter weapons school compete to be best in the class, one daring young pilot learns a few things from a civilian instructor that are not taught in the classroom.
September 15
A Haunting in Venice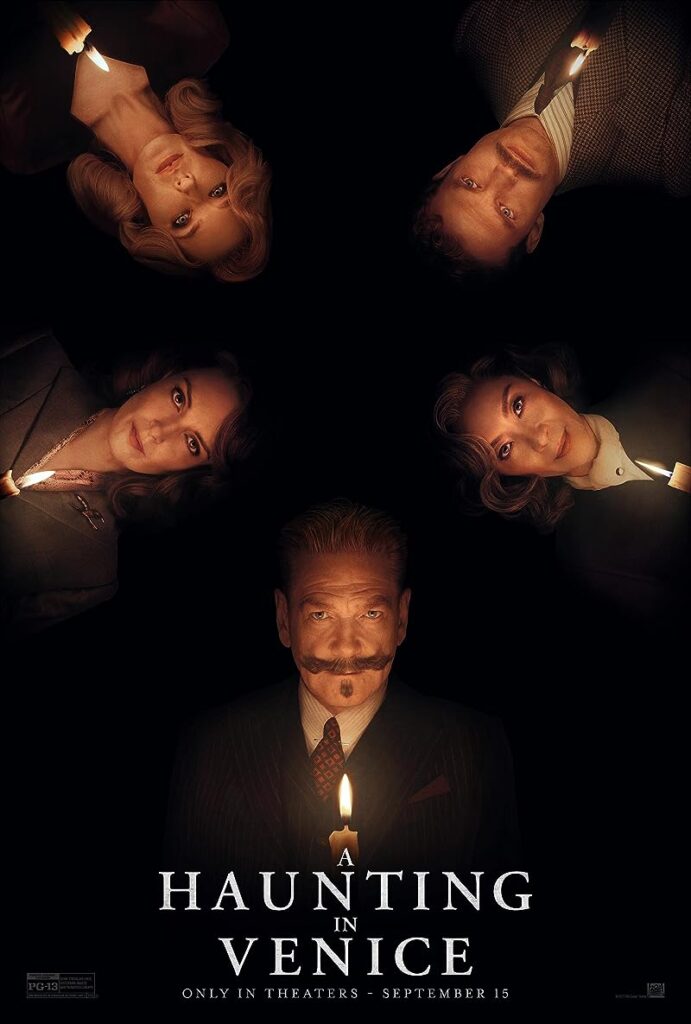 A Haunting in Venice is the latest instalment in the murder mystery film series from Kenneth Branagh who plays the lead detective Hercule Poirot. In post-World War II Venice, Poirot, now retired and living in his own exile, reluctantly attends a seance. But when one of the guests is murdered, it is up to the former detective to once again uncover the killer. The film will be in cinemas.
El Conde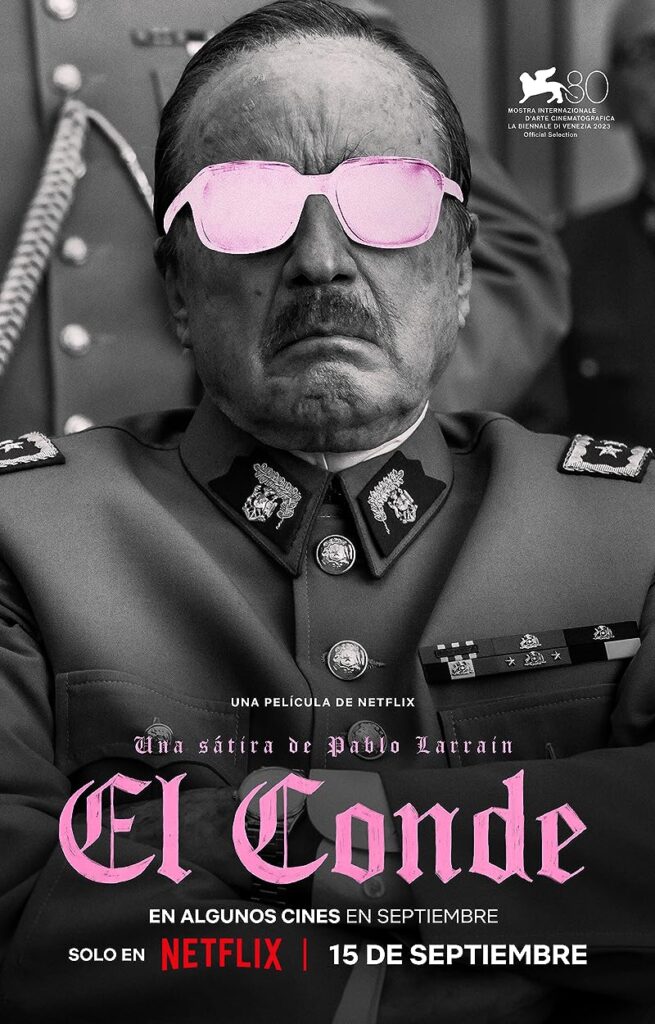 A horror comedy by Pablo Larrain, the mind behind Spencer and Jackie. It centers on Augusto Pinochet who is not dead but an aged vampire. After living 250 years in this world, he has decided to die once and for all. Streaming on Netflix.
September 21
Breaking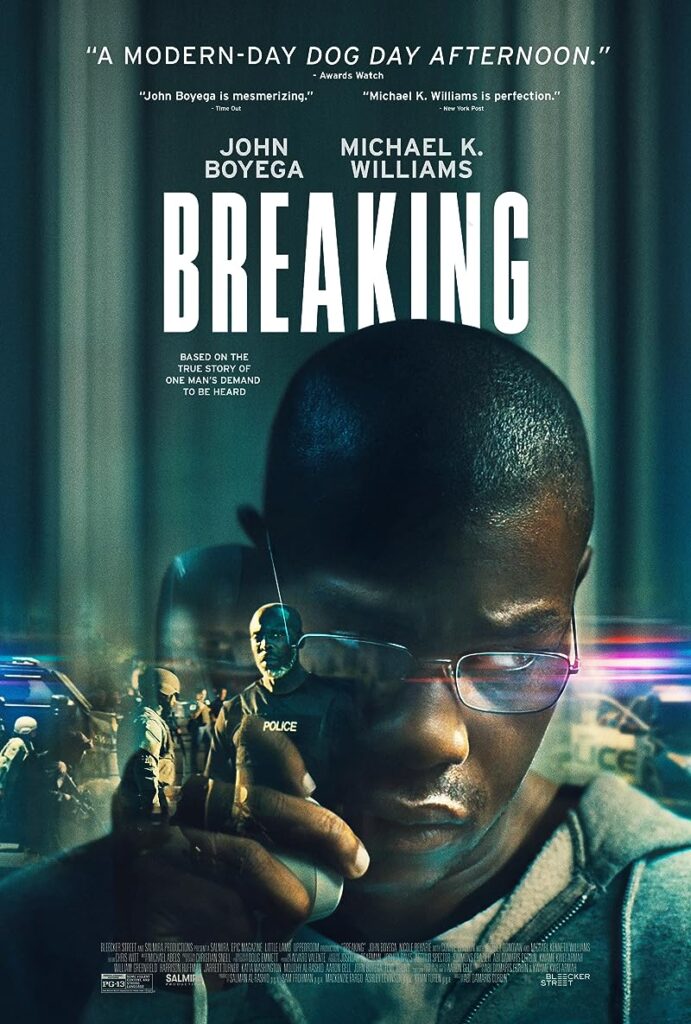 Starring John Boyega, this 2022 movie follows a Marine war veteran who faces mental and emotional challenges when he tries to reintegrate into civilian life. Available to stream on Showmax.
The Hangover 1-3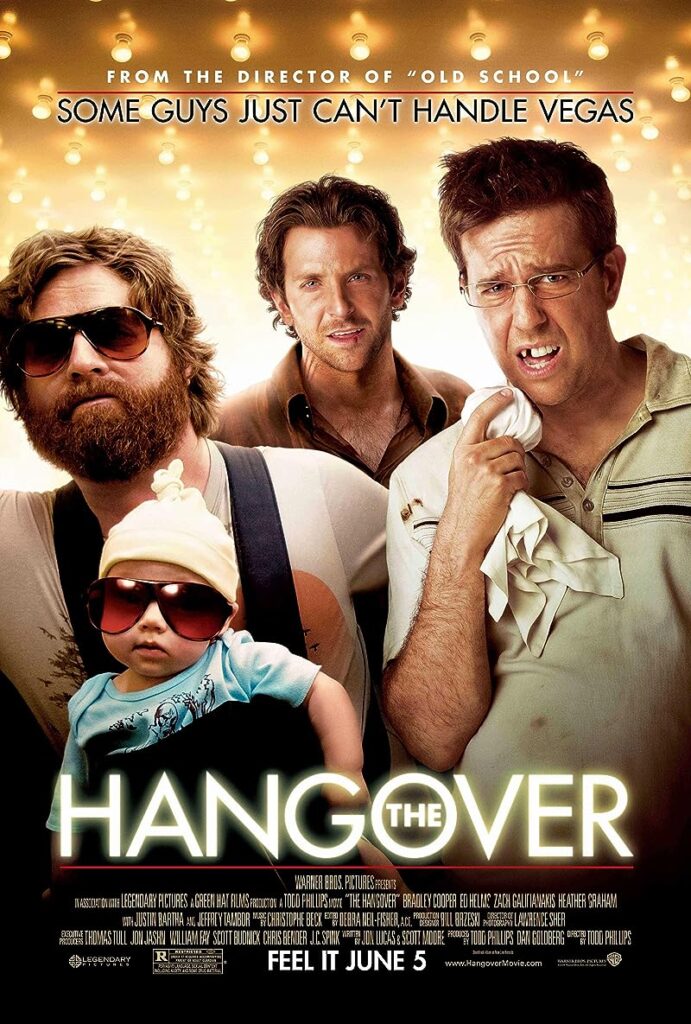 Before he directed Joker, he helmed one of the most funniest and successful comic trilogy ever. It all begins with a missing husband-to-be and his friends have to make their way around Vegas to find him before his wedding. They all have no memory of the previous night though. Available to stream on Showmax.
September 22
The Expendables 4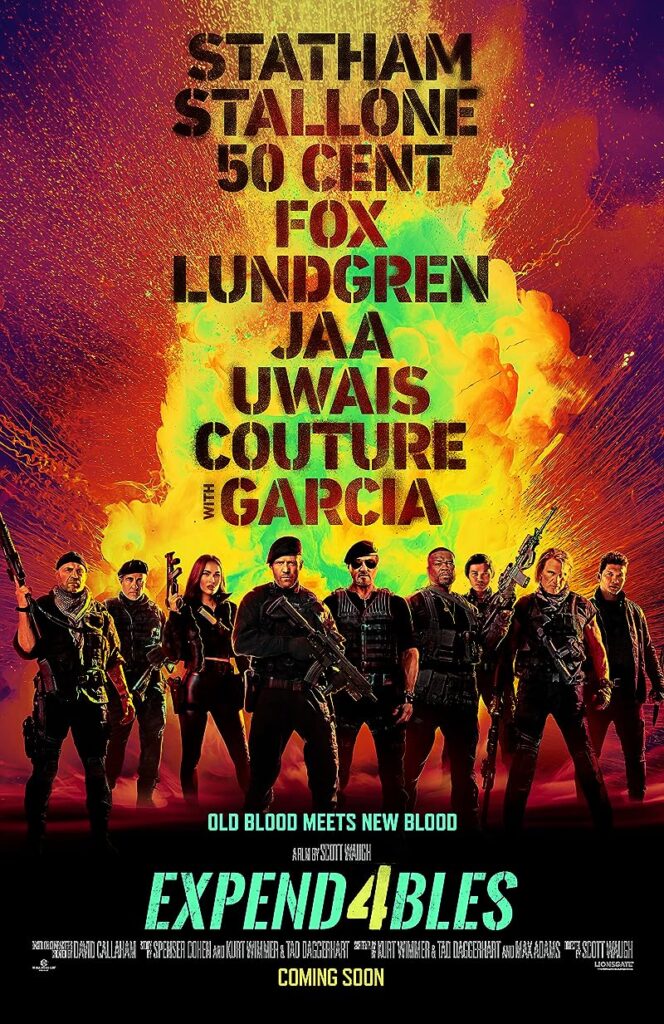 After a 9-year hiatus, the mercenaries, starring Sylvester Stallone, Jason Statham, and Dolph Lundgren, return in this fourth instalment where The Expendables will face off against an arms dealer who controls a massive private army. Available in cinemas.
Spy Kids: Armageddon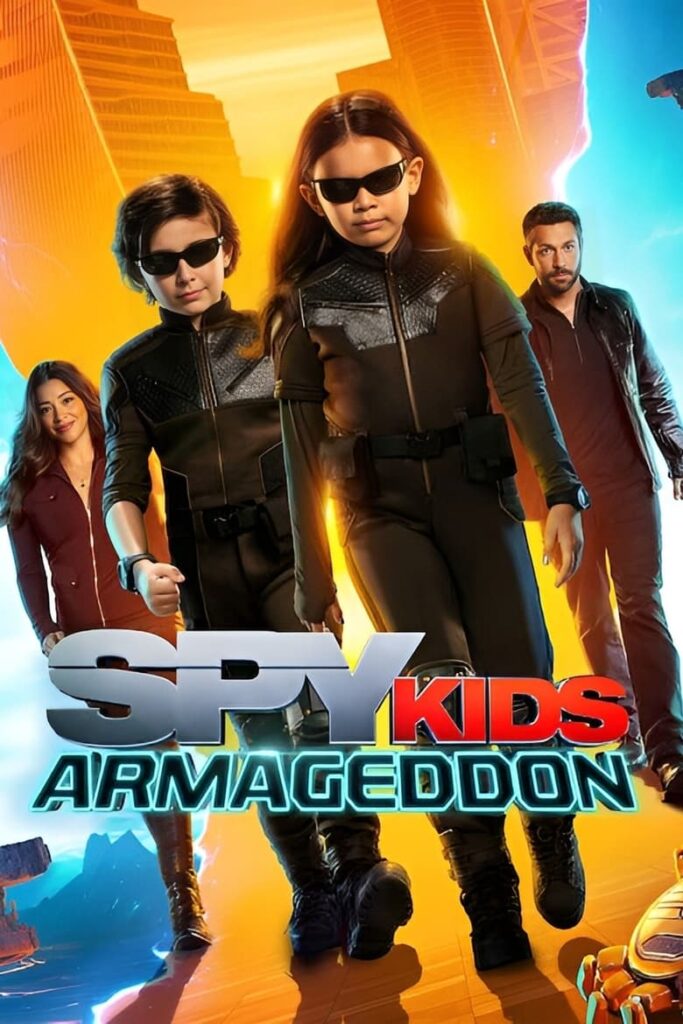 This beloved franchise that made our childhood returns on Netflix in a rebooted version starring Gina Rodriguez and Zachary Levi. The children of the world's greatest secret agents unwittingly help a powerful game developer unleash a computer virus that gives him control of all technology, leading them to become spies themselves to save their parents and the world.
September 25
The Man from U.N.C.L.E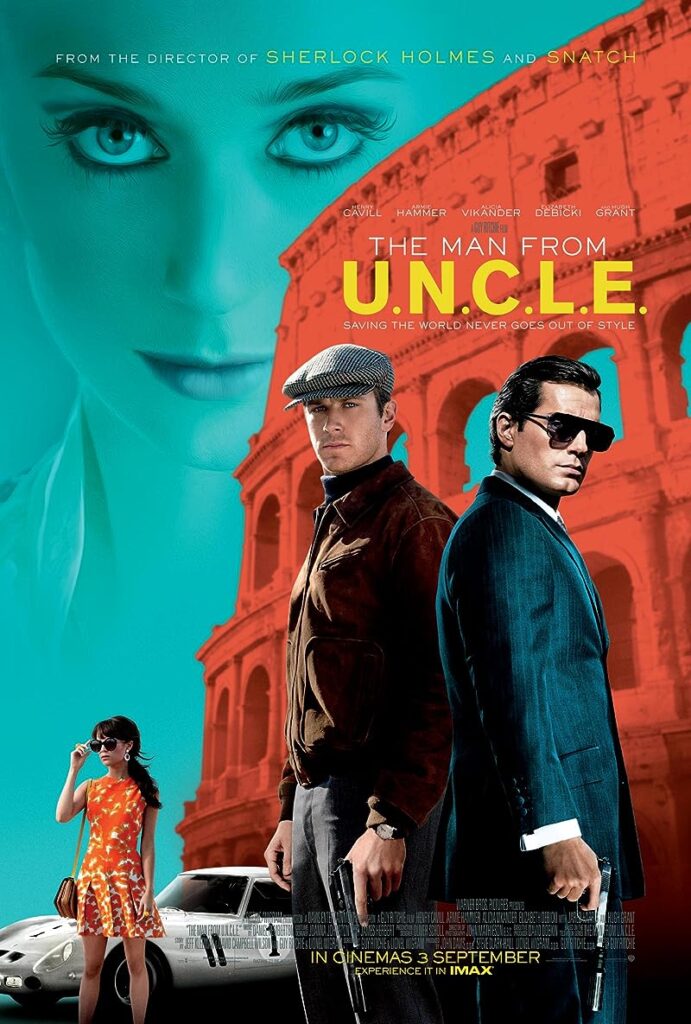 Armie Hammer, Henry Cavill and Alicia Vikander star in this 2015 spy action film. In the early 1960s, CIA agent Napoleon Solo and KGB operative Illya Kuryakin participate in a joint mission against a mysterious criminal organization, which is working to proliferate nuclear weapons. The Man from U.N.C.L.E will now be available on Showmax.
Zoolander 1-2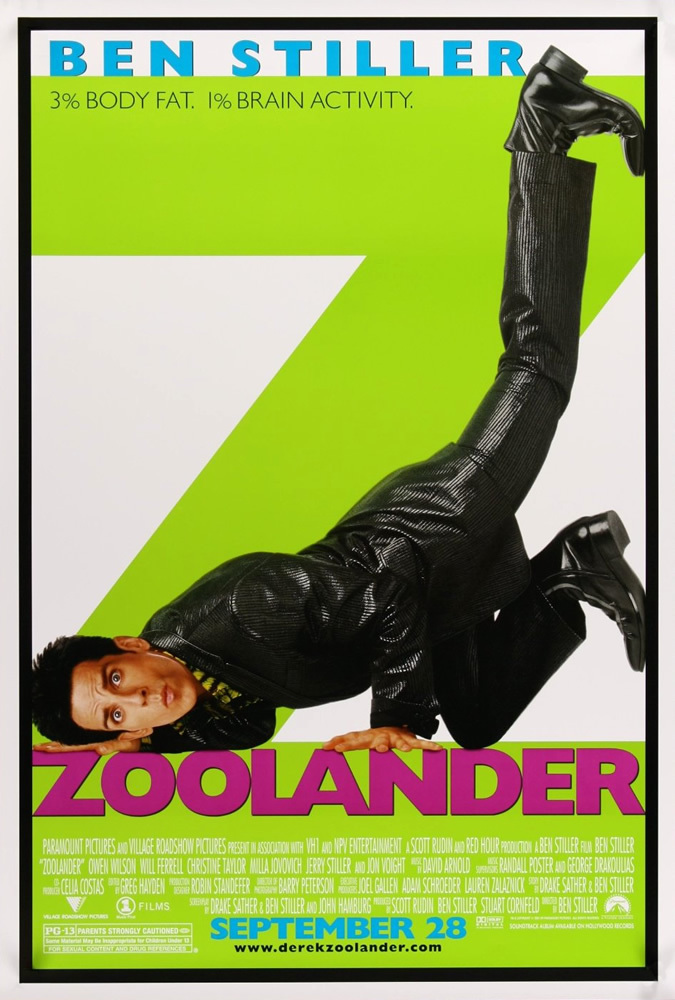 The comedy films directed by and starring Ben Stiller will be available on Showmax.
September 29
The Creator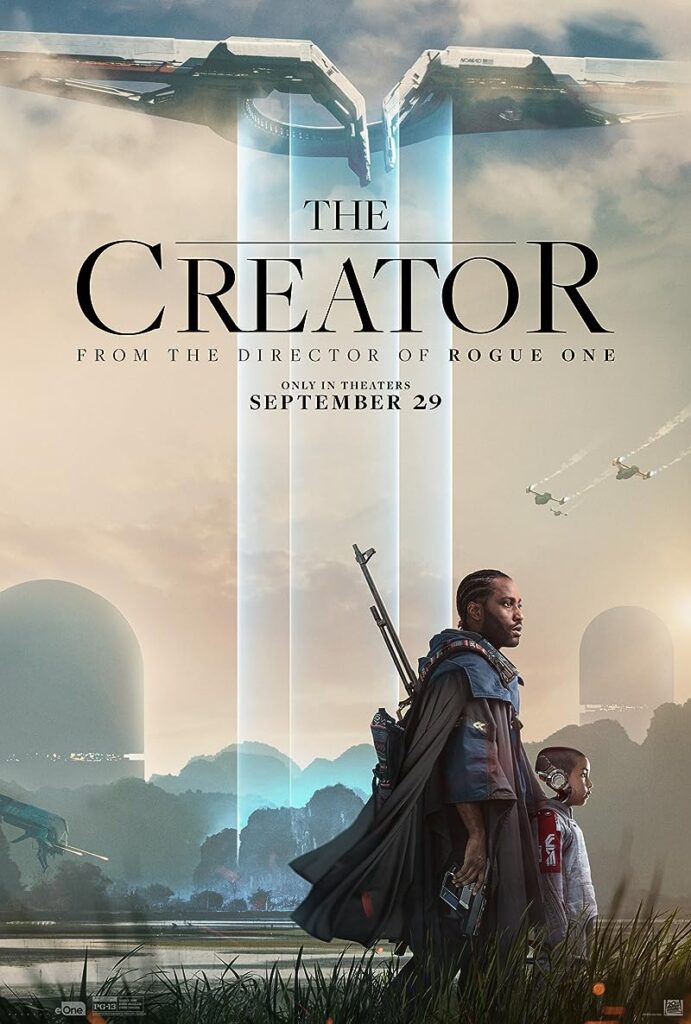 The Creator is a sci-fi film starring John David Washington and Gemma Chan. The post-apocalyptic thriller involves a future impacted by a war between humans and AI. Directed by Gareth Edwards (Godzilla), The Creator will be in cinemas.
International TV Shows Available in Nigeria in September 2023
September 1
The Wheel of Time S2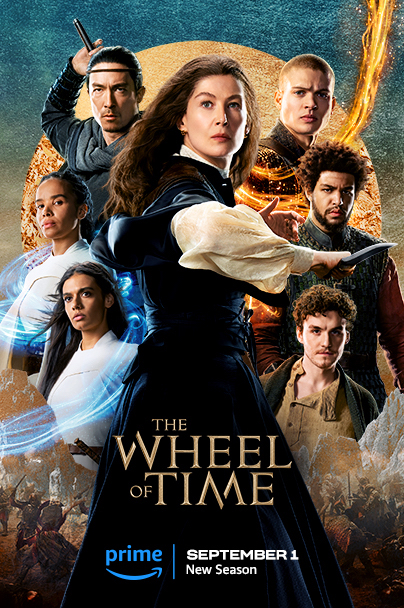 The fantasy novel adaptation returns for a second season on Prime Video. Set in a world where magic exists, but only some can access it, a woman named Moiraine crosses paths with five young men and women. This sparks a dangerous, world-spanning journey.
Love is Blind: After the Altar S4
We return to the fourth season of the romance-themed reality series in a post nuptials segment. Available to stream on Netflix.
September 4
Tulsa King S1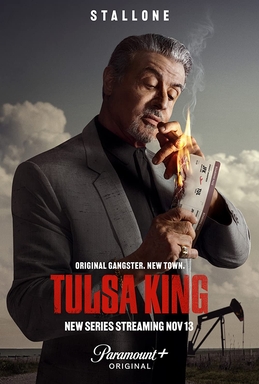 Tulsa King stars Sylvester Stallone in his first leading TV role. Following his release from prison, Mafia capo Dwight "The General" Manfredi is exiled to Tulsa, Oklahoma, where he builds a new criminal empire with a group of unlikely characters. Available on Showmax.
Nolly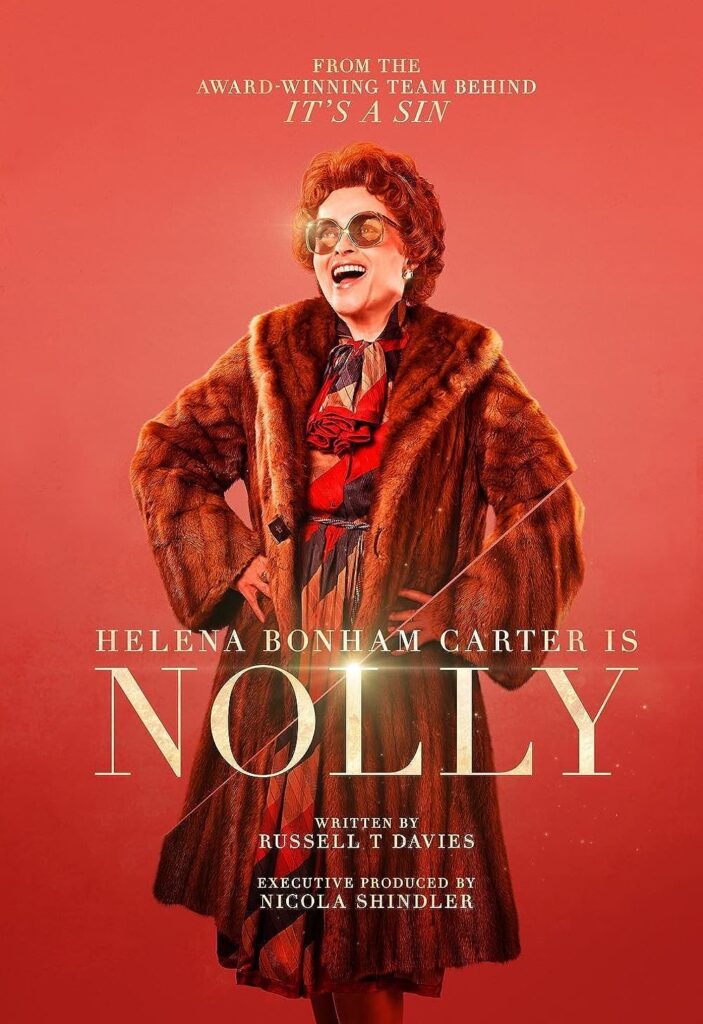 Nolly is a British three-part biographical miniseries, starring Helena Bonham Carter as Crossroads star Noele Gordon. The series is now available on Showmax.
September 7
Top Boy S3
The British series streaming on Netflix comes to an end with this final season. Sully takes charge, pushing Dushane to cash out, but with a new order comes new challenges, threats, and consequences.
September 11
White House Plumbers S1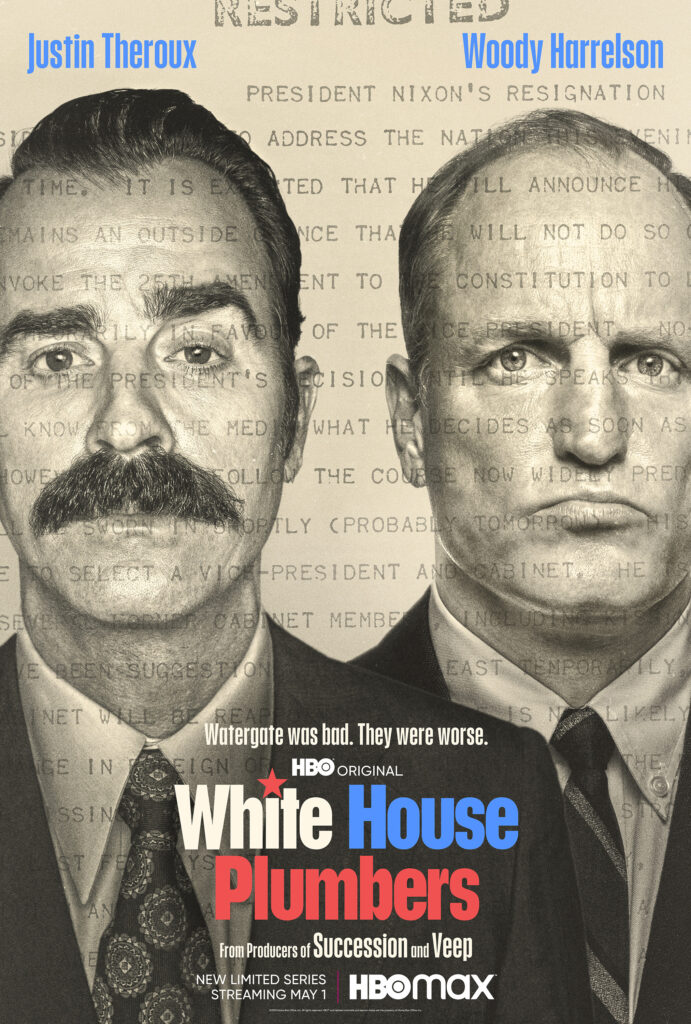 White House Plumbers tells the true story of how Richard Nixon's own political saboteurs and Watergate masterminds accidentally toppled the presidency they were trying to protect. The 5-part series stars Woody Harrelson, Justin Theroux, Judy Greer, Lena Headey and Kathleen Turner. Available on Showmax.
Perry Mason S2
Reluctant private investigator Perry Mason (played by Matthew Rhys from The Americans) is now an attorney, defending two Mexican brothers accused of the brutal murder of the son of a powerful oil family. Available on Showmax.
September 13
The Murdochs: Empire of Influence S1
The Murdochs: Empire of Influence is a documentary series that takes an in-depth look at one of the real-life media empires that served as the inspiration for the hit HBO series Succession, exploring the rise of media tycoon Rupert Murdoch, his influence in the world and the battle for succession amongst his children.
September 18
1883
The Yellowstone prequel spinoff is set in the aftermath of the Civil War, following the Dutton family as they flee poverty on a journey west through the Great Plains towards the last bastion of untamed America.
September 21
Sex Education S4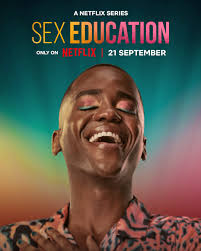 The fourth and final season of teen comedy drama series Sex Education will premiere on Netflix this month.
September 28
Castlevania: Nocturne S1
Castlevania: Nocturne is a new Netflix series focusing on Richter Belmont origin story featuring vampires in the French Revolution.
September 29
Gen V S1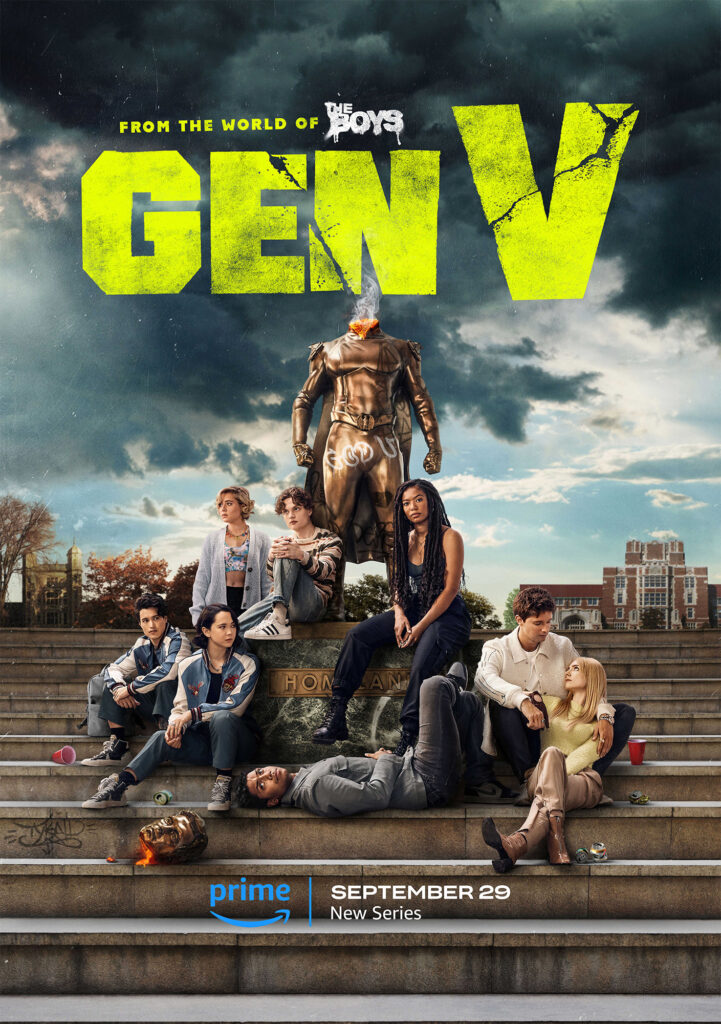 Gen V is a spinoff of the superhero series The Boys set in a world where superheroes abuse their powers. In Gen V, the lives of hormonal, competitive Superheroes as they put their physical, sexual, and moral boundaries to the test. Available on Prime Video.
---
Track your favourite movies and TV shows directly on your phone calendar.