All confirmed to be available in Nigeria in October 2023, you will find the titles in four categories, further listed in order of their release dates:
– Nollywood Movies (and some African countries)
– Nollywood TV shows (and some African countries)
– International Movies
– International TV shows
The page will be updated if there are any announced change(s).
Track your favourite movies and TV shows directly on your phone calendar.
---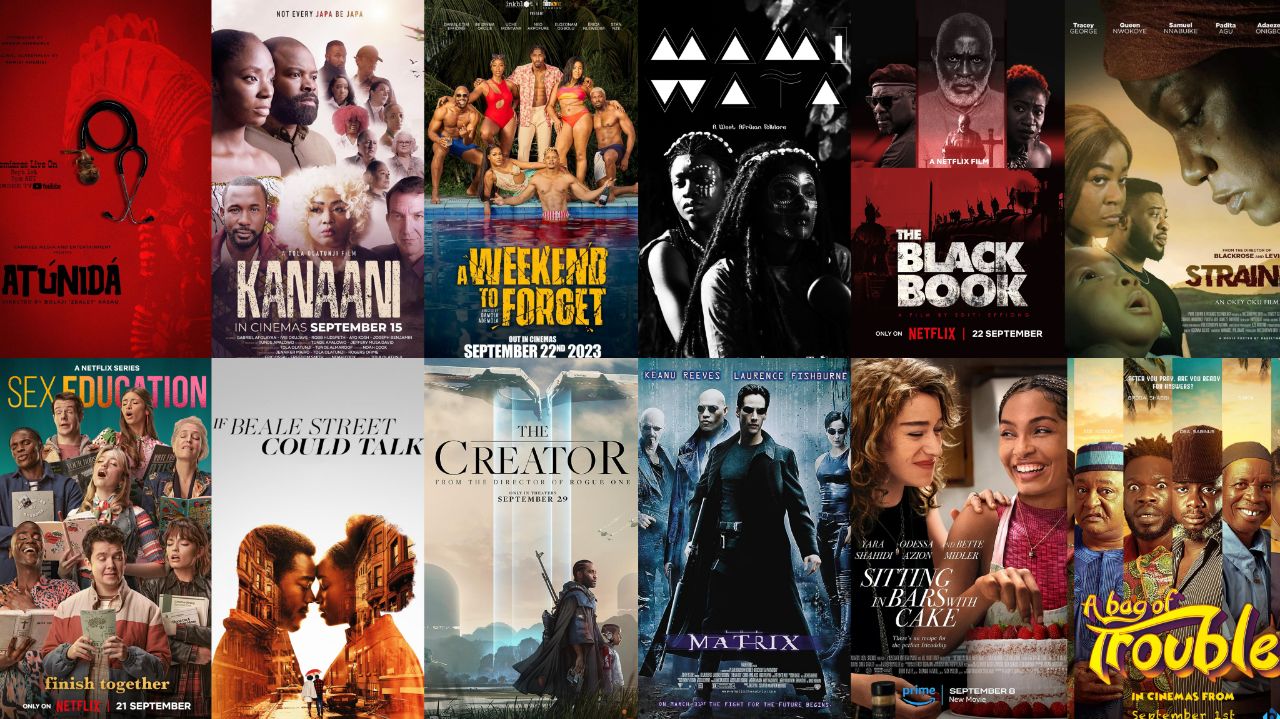 Movies and TV Shows Available in Nigeria in September 2023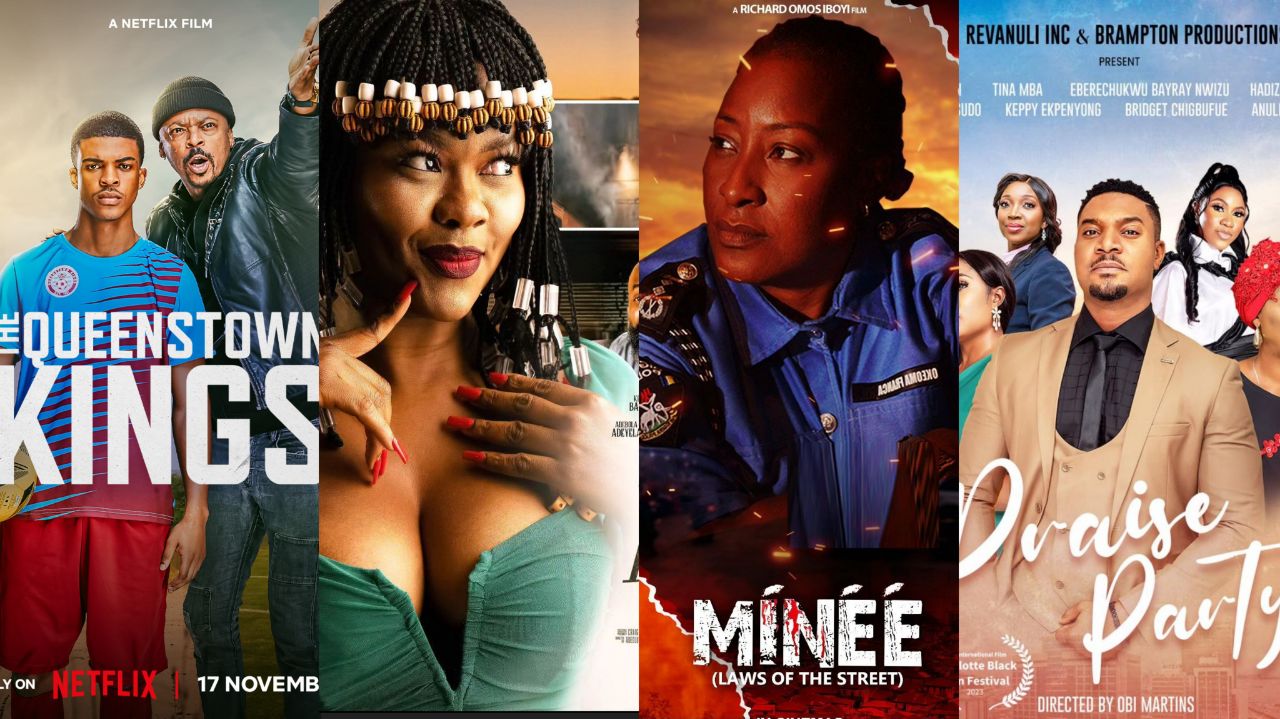 Movies and TV Shows Available in Nigeria in November 2023
---
Nollywood Films Available to Watch in October 2023
October 6
Rise of Igbinogun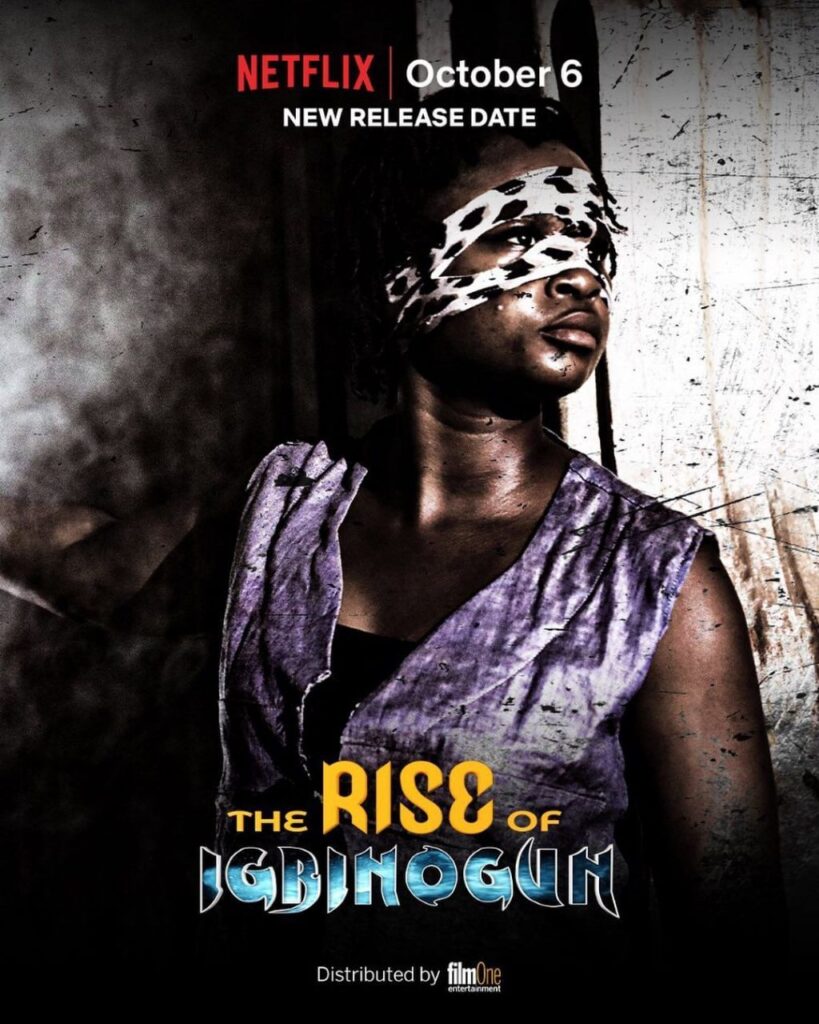 Originally scheduled for an August release on Netflix, Rise of Igbinogun, a 2021 epic film, will now premiere in October. Starring Femi Branch, Damilare Kuku, Akin Lewis, Enyinna Nwigwe, Blossom Chukwujekwu and Shaffy Bello, a warrior incurs the fury of the king's guards but becomes a legend among the people when she steals from the rich to empower the poor.
The Scar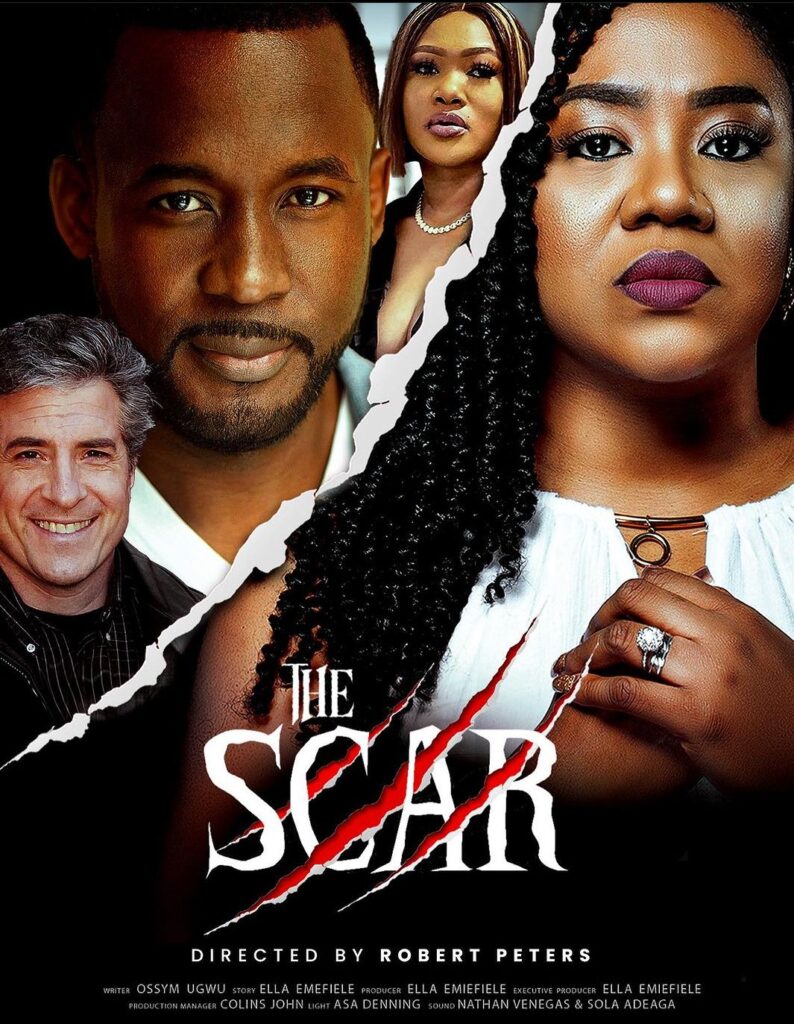 Marriage can heal your injuries, but marriage can't erase your scar. This drama starring Stella Damasus and Joseph Benjamin is directed by Robert Peters. The Scar will be in cinemas.
October 13
Ijogbon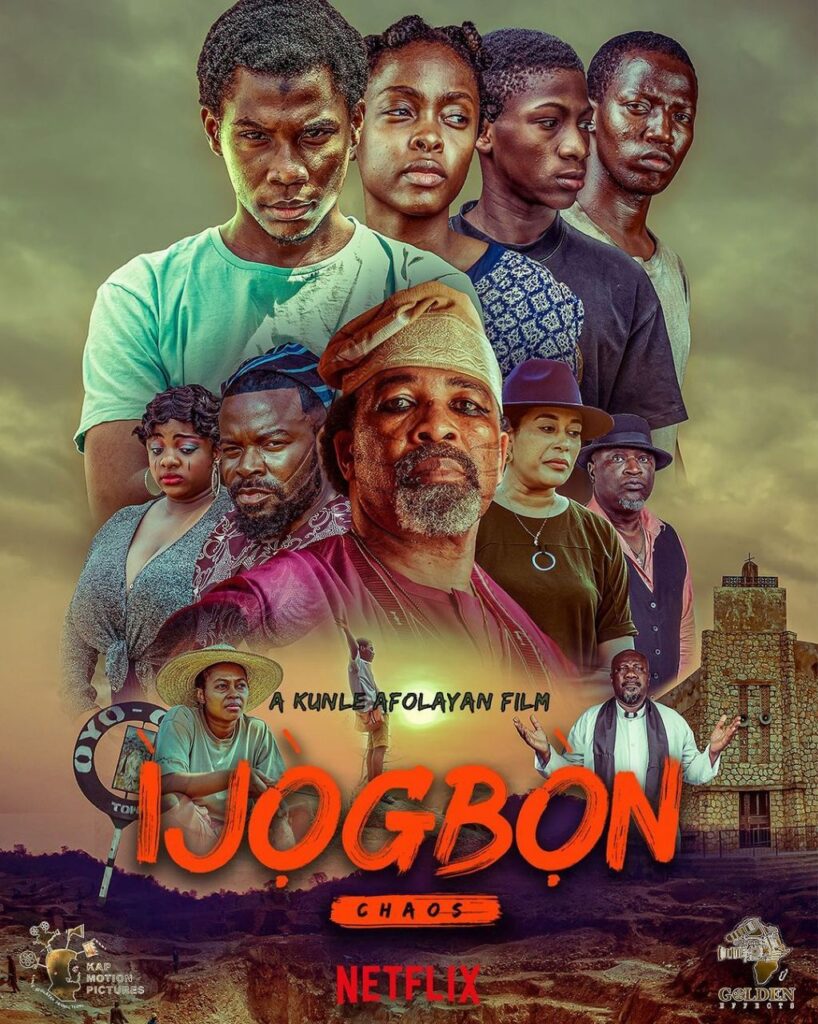 Director Kunle Afolayan continues his Netflix affair, this time with a coming of age adventure film. In Ijogbon, four teenagers from a rural village in South–West Nigeria stumble upon a pouch of uncut diamonds — but before long, others come looking for the bounty. Written by Tunde Babalola, Ijogbon stars Ruby Akubueze, Kayode Ojuolape, Oluwaseyi Ebiesuwa, Fawaz Aina of Ikorodu Boiz, Yemi Solade, Gabriel Afolayan and Bimbo Manuel.
The Merry Men 3: Nemesis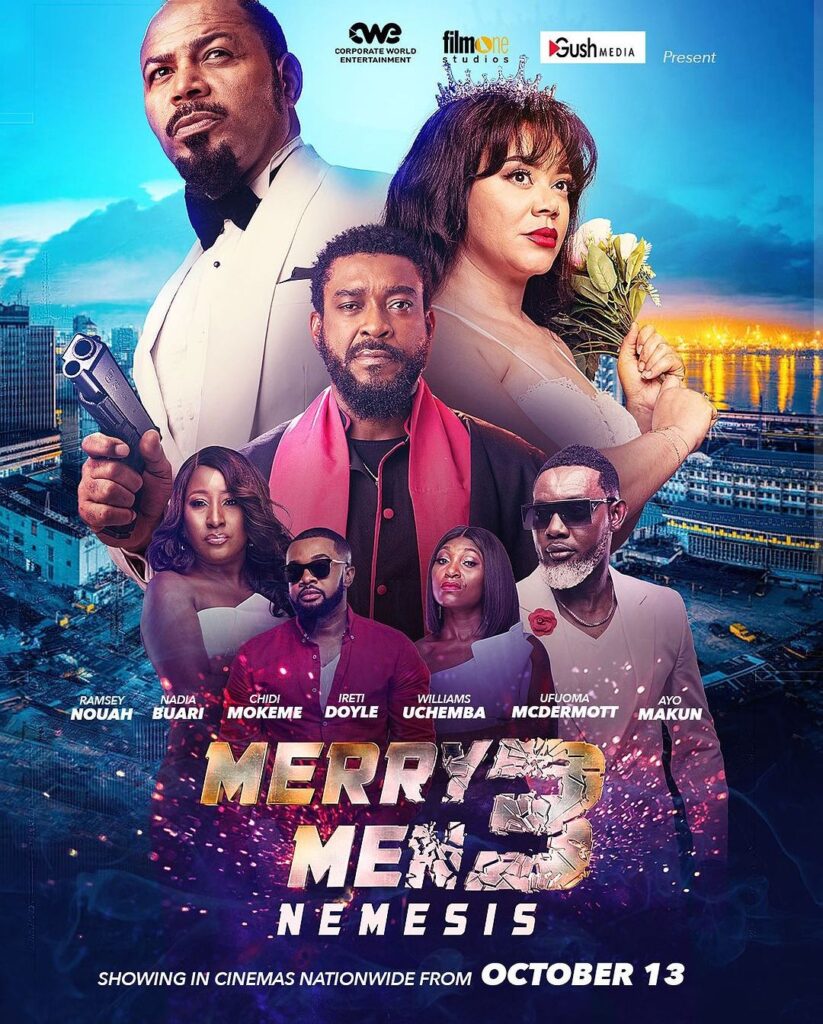 The Merry Men return in a third part, subtitled Nemesis. Ayo Makun and Ramsey Nouah are confirmed to return in the newest installment directed by Moses Inwang. The teaser already promises a lot of action, and has teased a funeral and the arrival of a new villain played by Chidi Mokeme. The Merry Men 3 will be in cinemas.
October 18
Over the Bridge (UK Premiere)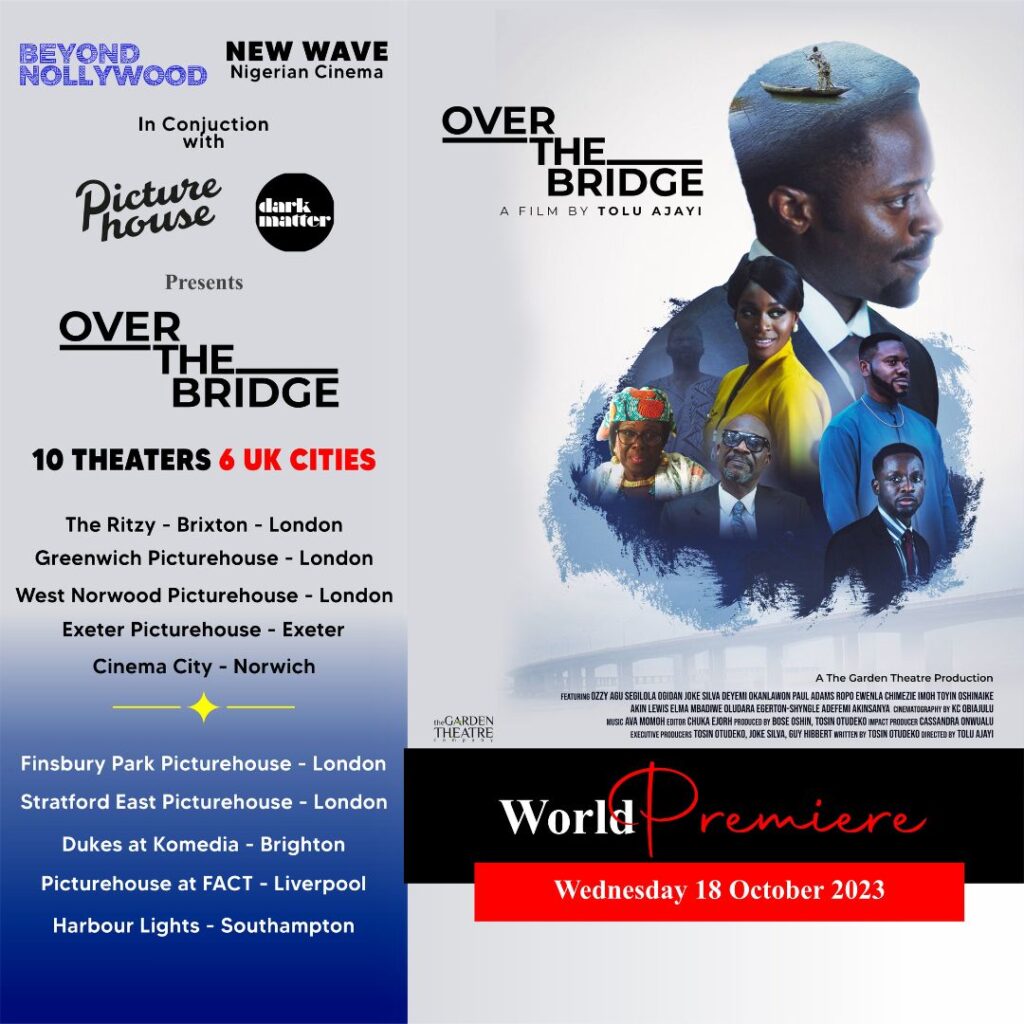 Over the Bridge is a fantasy drama directed by Tolu Ajayi. It follows Folarin (played by Ozzy Agu), an accomplished investment banker with a beautiful wife, prestigious connections and a life most people can only dream of. When a high-profile government project he managed goes awry, he starts to question everything he has ever believed to be true. Written and produced by Tosin Otudeko, it also stars Segilola Ogidan, Joke Silva, Deyemi Okalanwon, Chimezie Imo and Paul Adam. Over the Bridge will have its world premiere in the UK with Screenings in 6 Cities. More details here.
October 20
Big Love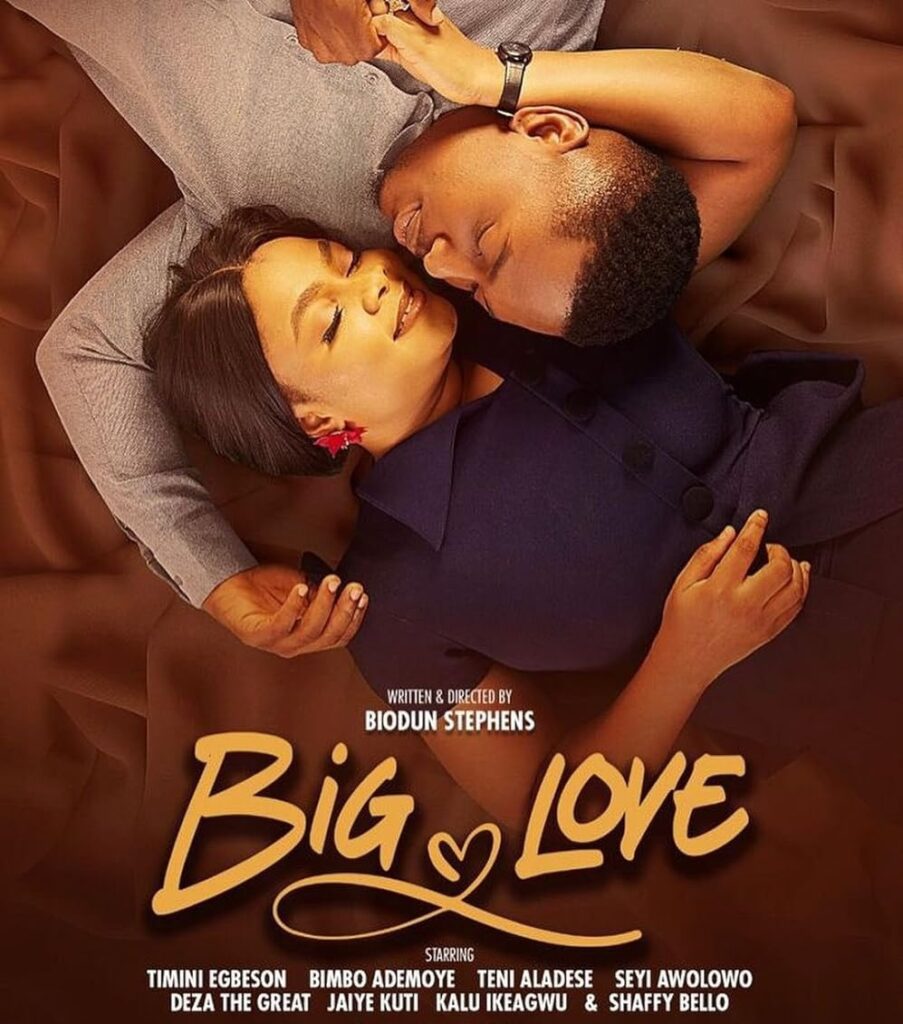 Biodun Stephen's 2023 romantic family drama Big Love is now heading to Prime Video for its post-theatrical release. Starring Timini Egbuson and Bimbo Ademoye as a pair, the film tells the story of Adil who falls in love with Adina, a determined and self-sufficient woman struggling to make ends meet at a graduate training camp. As their love deepens, Adina's fears and a hidden secret threaten to destroy everything.
Kandasamys: The Baby
The South African comedy franchise returns with its fourth installment. This time the in-laws head to Mauritius for the birth of their grandchild and stir up comic trouble. Kandasamys: The Baby will be available on Netflix.
October 27
Small Talk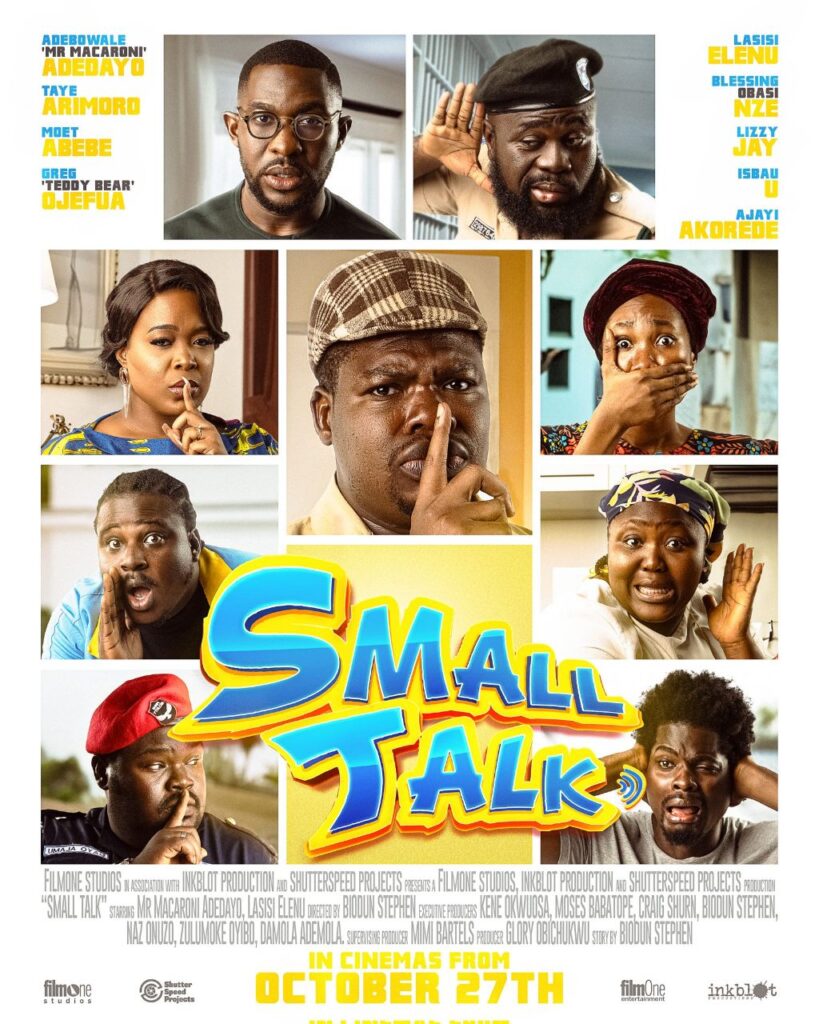 Adebowale "Mr Macaroni" Adedayo makes his leading role debut in Small Talk, a comedy film directed by the prolific Biodun Stephen and starring Lasisi Elenu, Taye Arimoro, Moet Abebe, Blessing Nze and Lizzy Jay. With very little information released so far, Small Talk will be in cinemas.
October 31
The Origin: Madam Koi-Koi
Directed by Jay Franklyn Jituboh, The Origin: Madam Koi-Koi explores the backstory of one of Nigeria's urban legends, the ghost of Madam Koi Koi. Martha Ehinome, Jude Chukwuka, Ireti Doyle, Omowunmi Dada and Bolaji Ogunmola will star in the horror thriller, announced to premiere on Netflix.
Nigerian TV Shows Available in Nigeria in October 2023
October 7
University of Cruise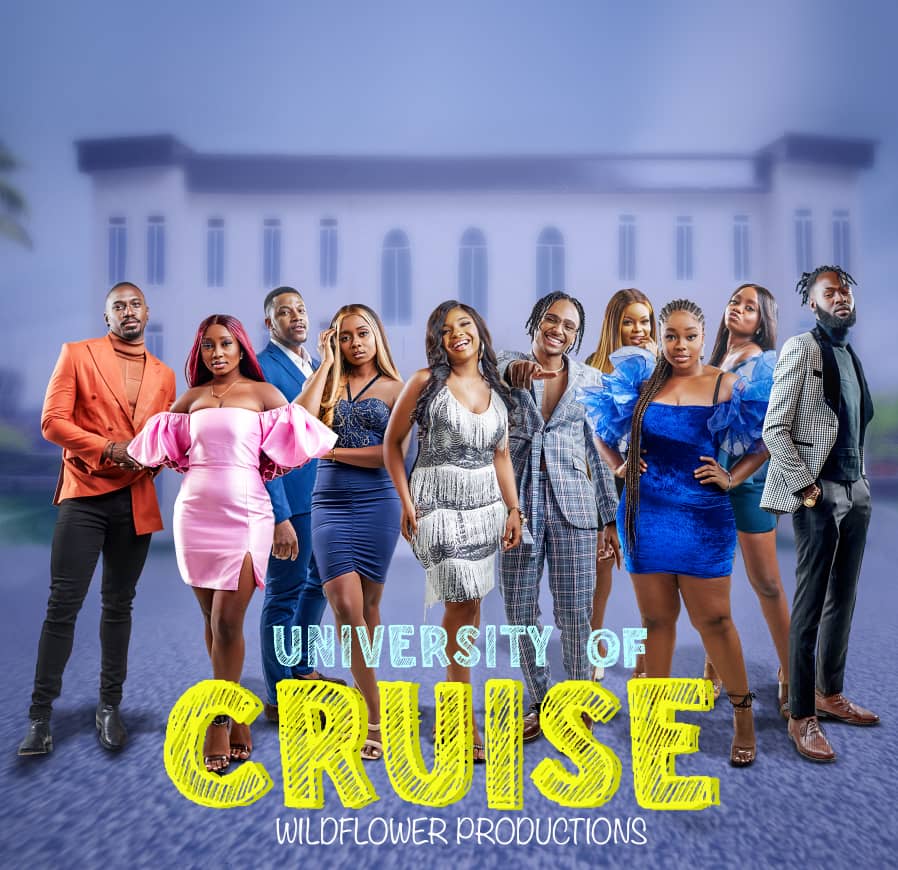 Created by 'Oma Areh and directed by Adeoluwa Owu (known for The Griot), University of Cruise is a 13-episode young adult sitcom that chronicles the adventures of 7 diverse friends as they set foot into St Cruz University. The series will star Vine Olugu, Mercy Johnson-Okojie (executive producer) and Ric Hassani. Also starring Amanda Dara, Nancy Ameh, Esther Agunbiade, Scott Obilor, Chisom Onwuegbuzia, and Solomon Mike, University of Cruise will be available on Rok TV on DSTV/ROK TV and Rok UK.
October 8
Slum King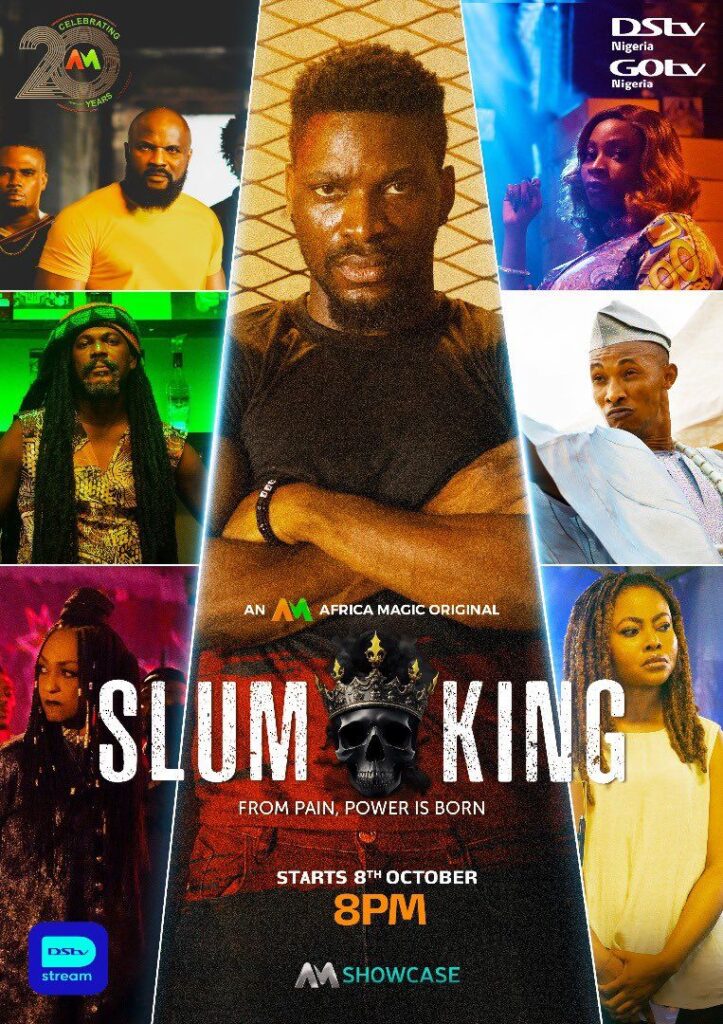 Brought to you by the makers of Shanty Town, Slum King is a gritty crime drama starring Tobi Bakre, Teniola Aladese, Olarotimi Fakunle, Idia Aisien, Elvina Ibru, Hermes Iyele, Bolaji Ogunmola, Sonia Irabor, Gideon Okeke, and Jidekene Achufusi. Trapped in the cycle of guilt and trauma, Slum King, a 10-part limited drama series, takes us on Edafe's journey from a disturbed tout in the slums to become MAJE, the charismatic king of the slums. After Slum King premieres on October 8, it will air weekly every Sunday at 8 p.m. on Africa Magic Showcase.
October 27
Magenta Coal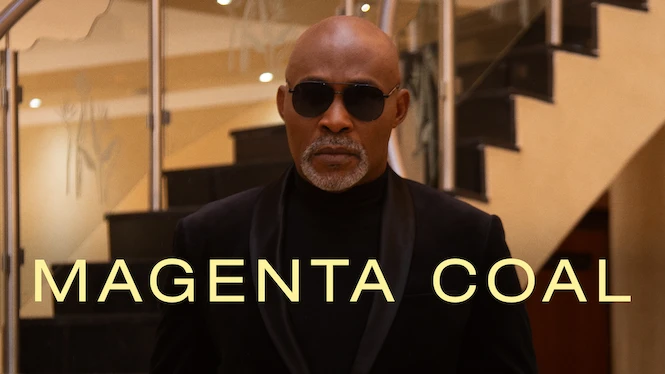 Secrets and lies come to light when Matilda, the wife of a mining magnate, becomes embroiled in a bitter tussle over fortune and family succession. Nollywood veteran Richard Mofe-Damijo will have an unnamed role in this South African drama series also starring Desmond Dube, Vusi Kunene Connie Chiume and the late Busi Lurayi. Magenta Coal will premiere on Netflix.
International Films Available in Nigeria in October 2023
October 6
Fair Play
Phoebe Dynevor and Alden Ehrenreich star as a rivaling couple in this erotic thriller set in the corporate world of a cutthroat hedge fund as an unexpected promotion pushes their relationship to the brink. Fair Play is streaming on Netflix.
Reptile
Following the brutal murder of a young real estate agent, a hardened detective attempts to uncover the truth in a case where nothing is as it seems, and, by doing so, dismantles the illusions in his own life. Benicio Del Toro stars alongside Justin Timberlake and Alicia Silverstone in this crime thriller available on Netflix.
PAW Patrol: The Mighty Movie
In this animated kids' adventure film, when a magical meteor crash lands in Adventure City, it gives the PAW Patrol pups superpowers, transforming them into The Mighty Pups. Available in cinemas.
The Exorcist: Believer
When two girls disappear into the woods and return three days later with no memory of what happened to them, the father of one girl seeks out Chris MacNeil, who's been forever altered by what happened to her daughter fifty years ago. The Exorcist: Believer, a supernatural horror film, will be available in cinemas.
Totally Killer
When the infamous "Sweet Sixteen Killer" returns 35 years after his first murder spree to claim another victim, 17-year-old Jamie accidentally travels back in time to 1987, determined to stop the killer before he can start. Totally Killer, a comedy horror film starring Kiernan Shipka, will be available on Prime Video.
October 13
The Burial
The Burial is a legal drama starring Jamie Foxx and Jurnee Smollett. Inspired by true events, a lawyer helps a funeral home owner save his family business from a corporate behemoth, exposing a complex web of race, power, and injustice. The Burial will be streaming on Prime Video.
October 19
Cocaine Bear
Inspired by the true story of a drug runner's plane crash, missing cocaine, and the black bear that ate it, Cocaine Bear finds an oddball group of cops, criminals, tourists and teens converging on a Georgia forest where a 230-kilogram apex predator has ingested a staggering amount of cocaine and gone on a coke-fueled rampage for blow … and blood. The 2023 film will now be available on Showmax.
October 20
Killers of the Flower Moon
When oil is discovered in 1920s Oklahoma under Osage Nation land, the Osage people are murdered one by one until the FBI steps in to unravel the mystery. Director Martin Scorsese returns with this period crime drama based on true life events of the same name 2017 book written by David Graan. Regular acting collaborators Robert De Niro and Leonardo DiCaprio will star in the film, available in cinemas and on Apple TV+ after its theatrical run.
October 26
Honk For Jesus. Save Your Soul.
Regina Hall and Sterling K Brown star as a mega-church power couple determined to rebuild their congregation in the aftermath of a huge scandal. The 2022 satire directed by Adamma Ebo will be available on Showmax.
October 27
Pain Hustlers
Starring Chris Evans and Emily Blunt, the crime drama follows a single mum who falls into a lucrative but dangerous scheme selling prescription drugs. Pain Hustlers will be available on Netflix.
Trolls Band Together
The animated adventure film franchise returns with a third installment. Anna Kendrick, Justin Timberlake, Zooey Deschanel, Anderson .Paak are marked to return in their voice roles, with Eric André, Kid Cudi, Daveed Diggs, Troye Sivan, Camila Cabello, Amy Schumer, and RuPaul set to join them. Trolls Band Together will be available in cinemas.
Freelance
Freelance is an action comedy starring Alison Brie and John Cena. An ex-special forces operative takes a job to provide security for a journalist as she interviews a dictator, but when a military coup breaks out in the middle of the interview, they are forced to escape into the jungle where they must survive. Freelance will be in cinemas.
October 31
A Butterfly Tale
In this animated film, a pair of rival butterflies form an unlikely friendship. A Butterfly Tale will be on Netflix.
Lara Croft: Tomb Raider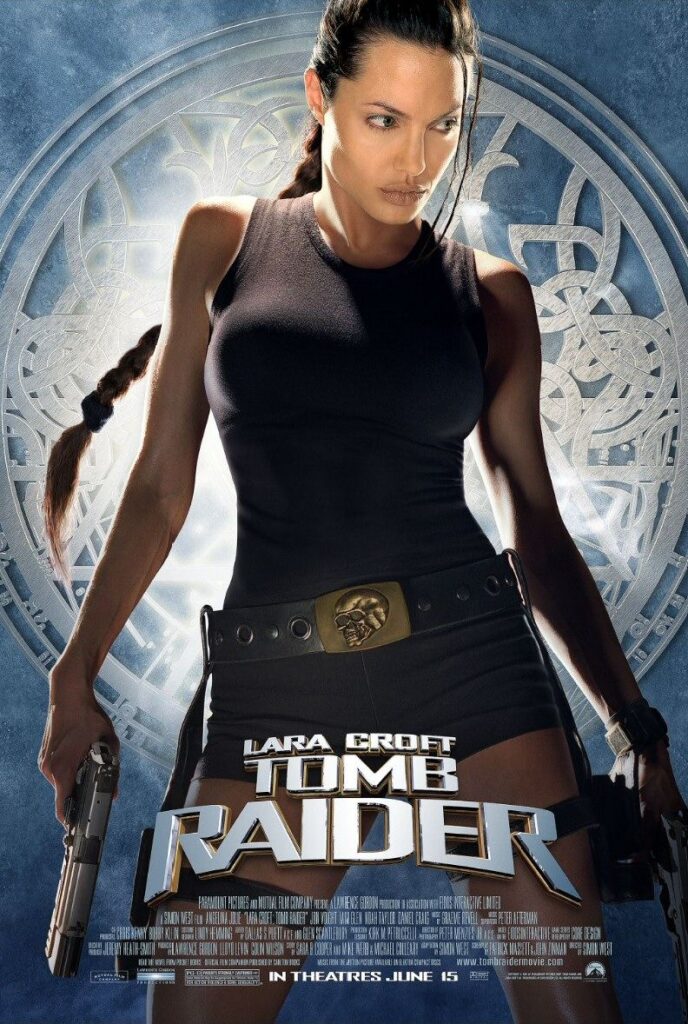 Lara Croft, skilled in hand-to-hand combat, must recover antiquities lost in a secret society. She meets her match in the evil Powell. The 2001 action adventure film starring Angelina Jolie will be available on Netflix.
International TV Shows Available in Nigeria in October 2023
October 2
The Walking Dead S11
In a climactic final season, supplies — and trust — dwindle as the survivors do the unthinkable and face the lethal Reapers and powerful Commonwealth. Available on Netflix.
October 4
Beckham
With never-before-seen footage, this docuseries follows David Beckham's meteoric rise from humble beginnings to global star. The documentary is streaming on Netflix.
October 5
Lupin S3
Omar Sy is back as the titular character in Season 3 of Lupin. As the media and police look to Claire and Raoul, Lupin (who's on the run) schemes to protect them from afar, but old foes are eager to thwart his plans.
October 11
The Fall of the House of Usher S1
To secure their fortune — and future — two ruthless siblings build a family dynasty that begins to crumble when their heirs mysteriously die, one by one. Created by Mike Flanagan, known for The Haunting of Hill House, the series will premiere on Netflix.
October 16
Rick and Morty S7
Rick and Morty are back in Season 7. We are intrigued by Jerry, an evil Summer, and wonder if they will ever go back to high school. Rick and Morty will be available on Netflix.
1923
The Yellowstone prequel 1923 stars Oscar winner Helen Mirren and Oscar nominee Harrison Ford as Cara and Jacob Dutton, who head a new generation of the Dutton family in Montana during the time of western expansion, Prohibition, and the Great Depression. 1923 is available on Showmax.
October 20
Upload S3
Tagged as Prime Video's number 1 comedy, the recently downloaded Nathan and Nora start an IRL relationship while taking down Freeyond.
Elite S7
The young adult Spanish language series on Netflix returns. Omar is back. Iván has a broken heart. Isadora deals with her dangerous family. Is it possible for the students at Las Encinas to trust one another?
Big Mouth S7
The raunchy animated comedy series returns for a seventh and penultimate season. It follows the kids as they head to high school and new anxieties and hormones bring about more changes.
Silver Dollar Road
Executive produced by Viola Davis, the documentary series by award-winning documentary filmmaker Raoul Peck follows members of a family as they fight to reclaim land that was unjustly ripped from their ancestral embrace. It highlights ways the legal system has been exploited to keep Black land ownership fragile and the racial wealth gap growing.
October 23
Chucky S3
In Season 3 of the horror series Chucky, things get even scarier. Chucky is now targeting the White House, and it's up to Jake, Devon, and Lexy to stop him. Chucky is streaming on Showmax.
October 25
Life on Our Planet S1
The story of life's epic, 4 billion-year journey on Earth, told through its ruling dynasties, its underdogs and the cataclysmic events that reshaped it. The nature documentary, by the team behind Our Planet, is executive produced by Steven Spielberg.
Track your favourite movies and TV shows directly on your phone calendar.