The second edition of Premier Movie Night, an outdoor movie experience in Ibadan has been announced, set to take place on February 12 at the New Culture Studio Ibadan.
Picture an open roof space at night with mood-lights across the room, candles (or not, that'll be a little too much), the cool fresh breeze (Lord knows we need that in this blazing heat), a bowl of snacks (or a full meal, whichever floats your boat), and… I'm sure you see where I'm going.
Well if you don't, then you have to check out Premier Movie Night for yourself, an extremely refreshing and exciting outdoor movie experience with ridiculous games, delicious food and a fantastic community for you to network with.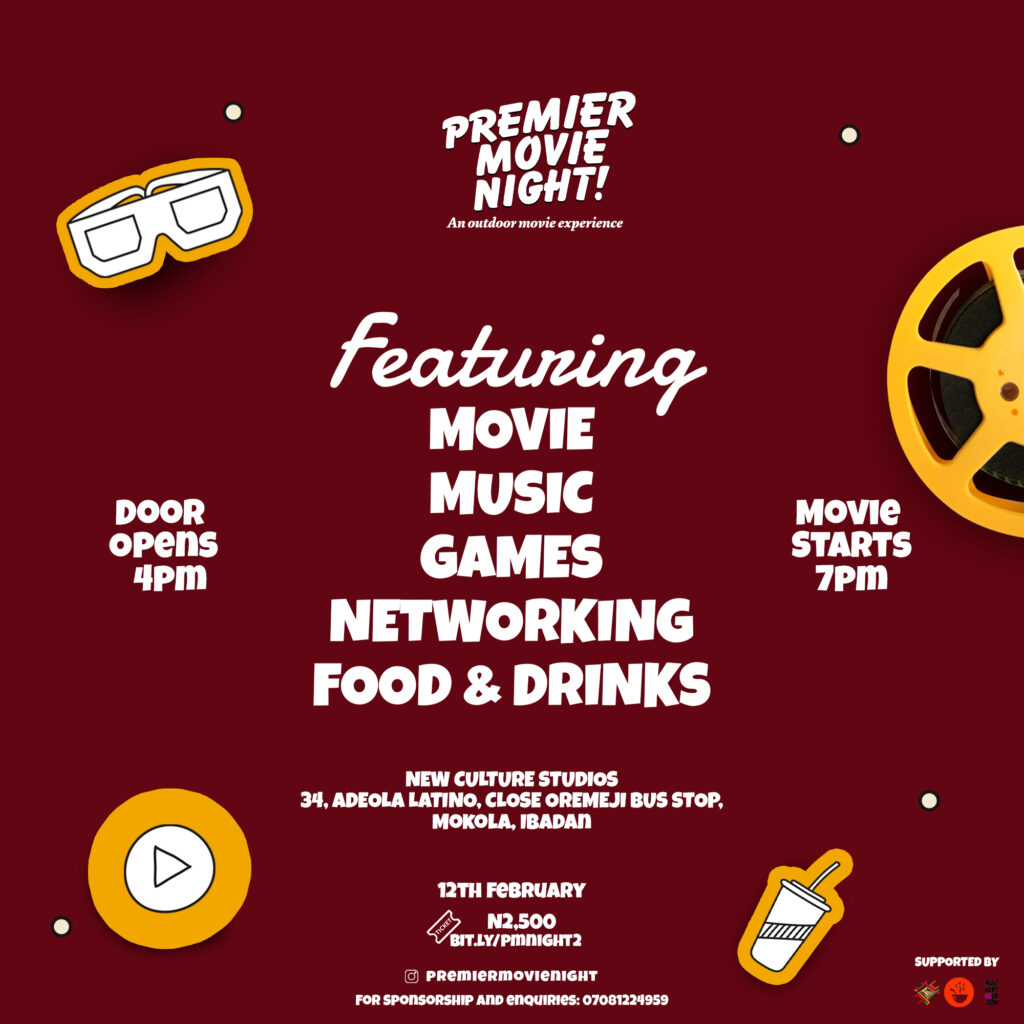 After a successful debut event in November 2022, the first of this year, the sophomore edition, will hold on Sunday, February 12, in a valentine-themed fashion. The movie starts at 4pm and a ticket costs 2,500 naira only, which can be purchased here.
Come with your partner, lover, friends with benefits or side chick (yes, we said it, they deserve some love too).
Contact @premiermovienight on Instagram or 07081224959 for more details.
Tickets are available here