Showmax has confirmed the return date of The Real Housewives of Lagos season 2, premiering 29 September 2023, with new episodes on Fridays.
Iyabo Ojo, Toyin Lawani Adebayo, Chioma Ikokwu, Laura Ikeji-Kanu, and Mariam Adeyemi Timmer will be joined by Tania Omotayo and Faith Morey in the second season that promises a rich cultural display and trappings of Lagos high society in what should be an opulent and extravagant season.
---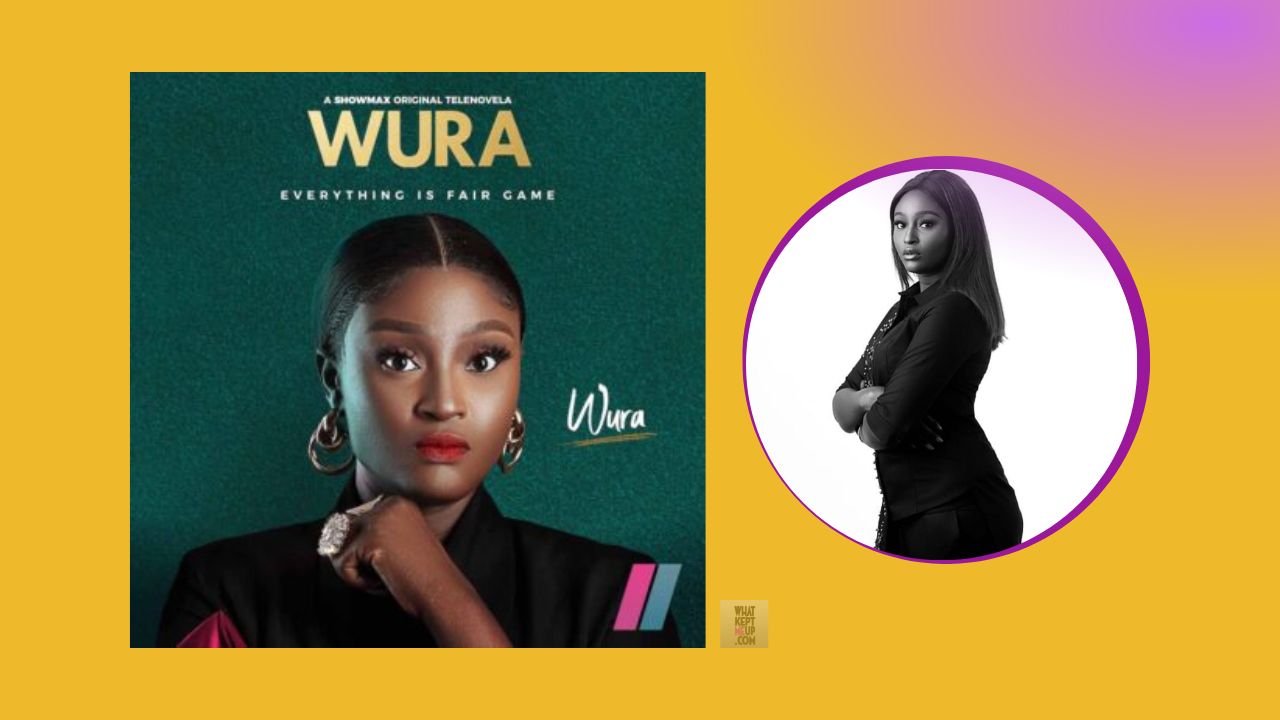 Scarlet Gomez on Playing Television's Most Notorious Character, WURA, on the Titular Showmax Telenovela
---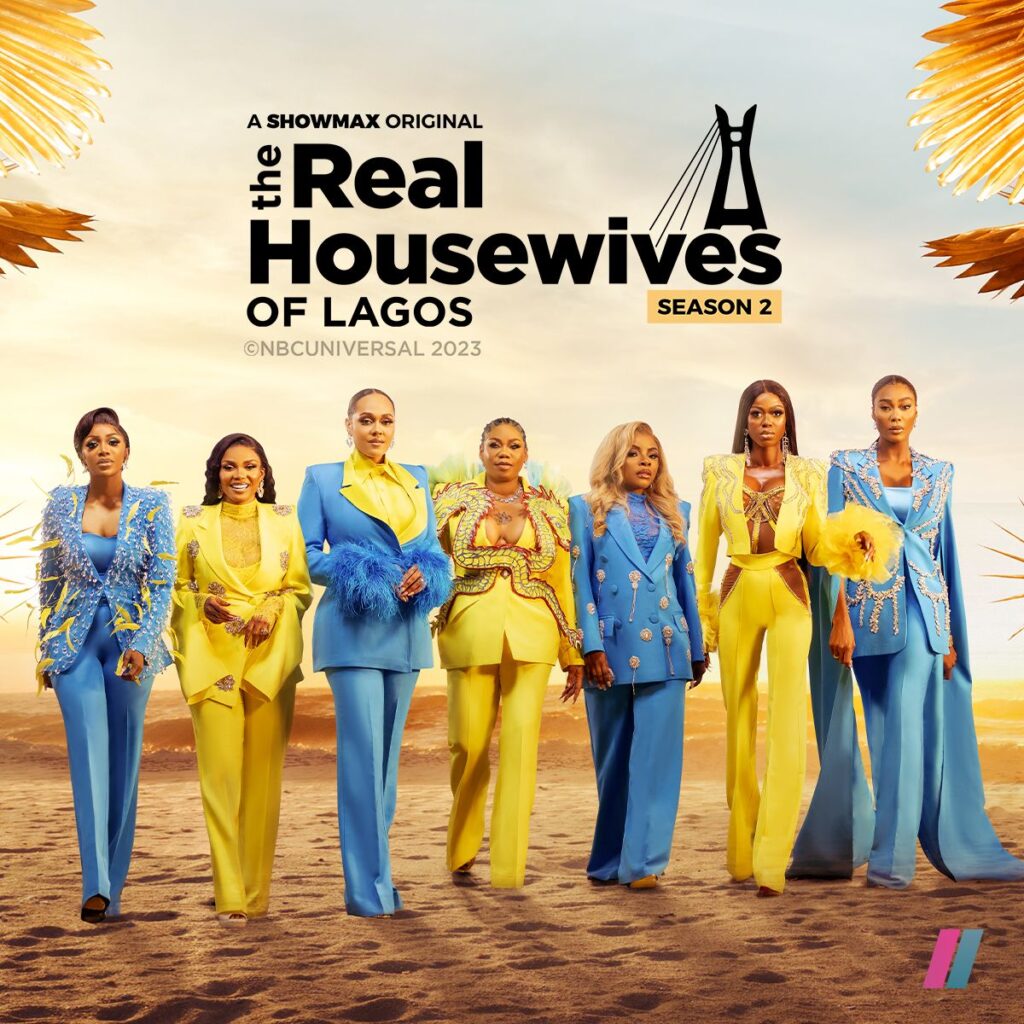 Tania Omotayo is a fashion entrepreneur, socialite and former model. Speaking on her reality TV debut, the 32-year-old wife and mother of one said: "I joined The Real Housewives of Lagos because my life is so public but not because I shared anything, simply based on assumptions. This was an opportunity for me to step out of my comfort zone to actually share a bit of my life and challenge myself with something new".
Faith Morey is a former basketball player turned supermodel, designer and actress. On why she decided to be a part of the show, Faith said: "I have always loved reality TV. I am a private person but for some reason, I wanted to experience it. I also wanted to meet fellow hardworking ladies. And of course, the franchise needed a touch of Faith Morey. I was the missing puzzle from the show!"
The Real Housewives of Lagos gives an exclusive peek into the lives of some of Lagos' most affluent and influential women, showcasing their extravagant lifestyles while navigating the intricacies of their high-society circles. Set against the backdrop of the vibrant and cosmopolitan city of Lagos, the show promises a rollercoaster of emotions, friendships, celebrations and rivalries among the cast. This season will also delve deeper into the lives of the housewives, revealing their ambitions and personal triumphs.
---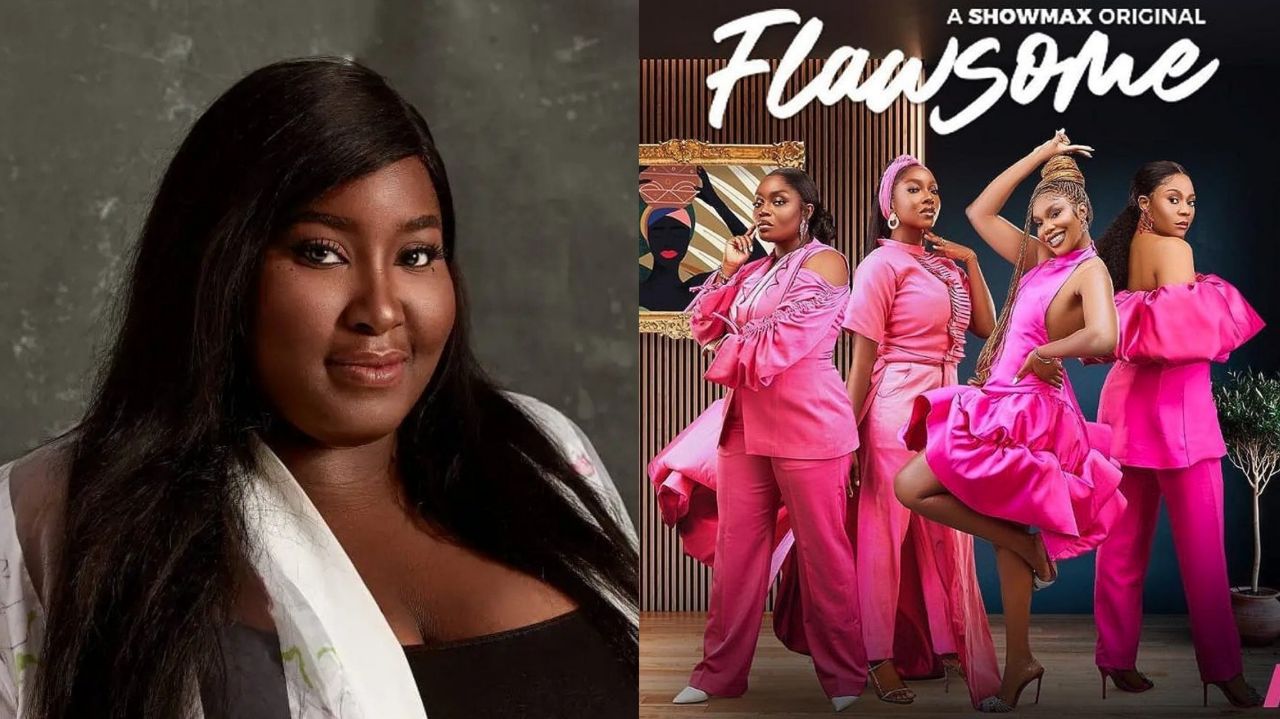 Dami Elebe is Announced as Head Writer for Showmax's 'Flawsome' Season 2
---
"The Real Housewives of Lagos shattered records on our platform and dominated conversations on and off social media throughout its run, so it's really a no-brainer that we'd bring it back," said the Executive Head of content and West Africa Channels at MultiChoice, Dr Busola Tejumola. "Beyond the show's entertainment value, RHOLagos' cultural impact can't be ignored. The feedback from fans shows that in no small way, the show helped put one of Africa's most important cities and its vibrant culture on the map. We are thrilled to do it all over again and even bigger this season."
Darey Art-Alade, Chief Creative Director: Livespot 360, the producers of The Real Housewives of Lagos, said, "This season is as real as 'reality' gets! In addition to showing some real-life issues faced by women – particularly African women – including balancing family and career, relationships and societal pressures, we also delved into issues around health. But of course, the drama is still served a la carte!".
The Real Housewives of Lagos was the first West African instalment of the global Real Housewives franchise, which is distributed internationally by NBCUniversal Formats, a part of Universal International Studios, a division of Universal Studio Group.
The popular reality TV series will build on the success of the first season, whose first episode broke the first-day streaming record on Showmax Nigeria and was the only African title to crack the top 10 most-watched shows on the streaming service in 2022 across not just Nigeria but also Ghana, Kenya, and South Africa.
The Real Housewives of Lagos is produced by Livespot 360 and filmed across multiple locations in Nigeria.
The Real Housewives of Lagos will stream from 29 September 2023 on Showmax, with new episodes on Fridays.
---
Share your thoughts in the comments section or on our social media accounts.
Sign Up: Keep track of upcoming films and TV shows on your Google calendar.