In syncing into Wura Amoo-Adeleke, Scarlet Gomez presents the audience with a dilemma: pray for Wura's defeat or her constant ascent to the top. With the character, Wura presents multiple identities. When she is with Anthony Adeleke (Yomi Fash-Lanso), her husband, she is a deeply compassionate and caring wife. To Eve (Toluwani George) and Lolu Adeleke (Iremide Adeoye), her children, she is a source of doting affection however it may occasionally clash with their personal wishes. Jeje (Ray Adeka), who constantly orbits around Wura is also deprived of knowing Wura's identity. Wura never fails to confuse him with her myriad traits. With the story allowing Wura to evade a single identity, Olumide Kuti (Adediwura Lanre) and Femi (Oluwaseyi Akinsola) see her from her violence-prone trait.
---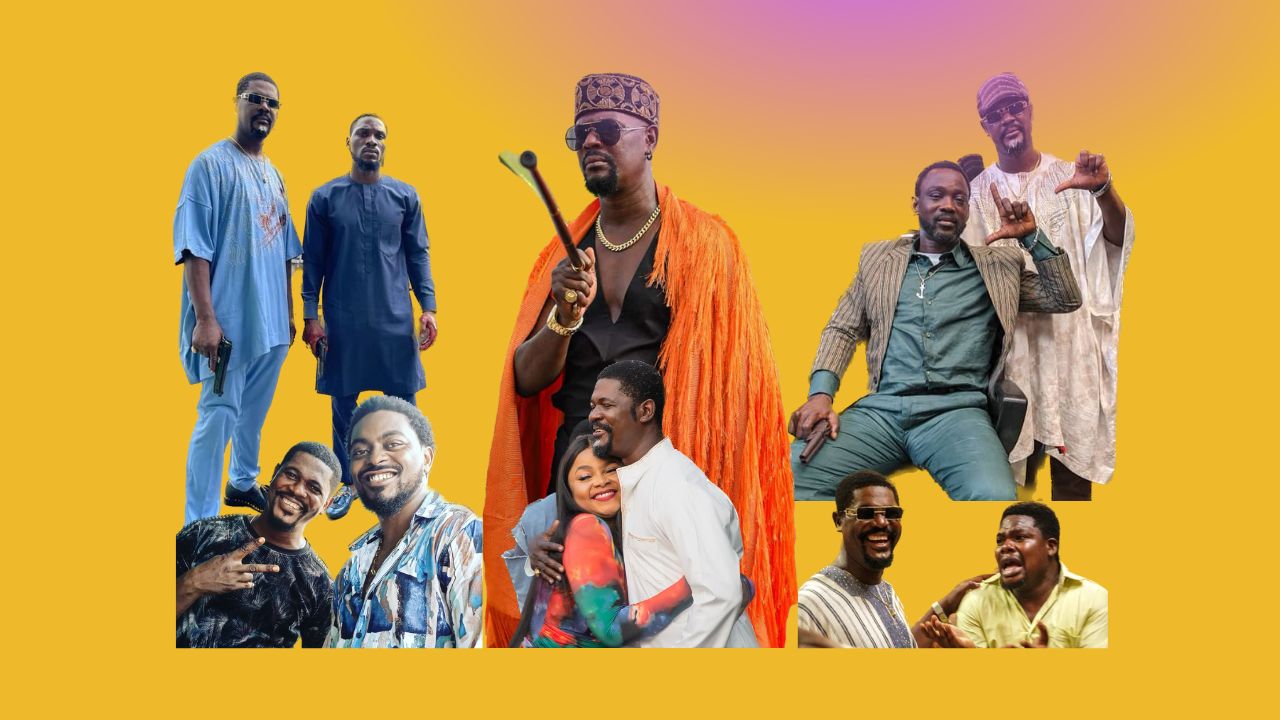 From Stage to Screen: The Artistry of Olarotimi Fakunle Knows No Bound
---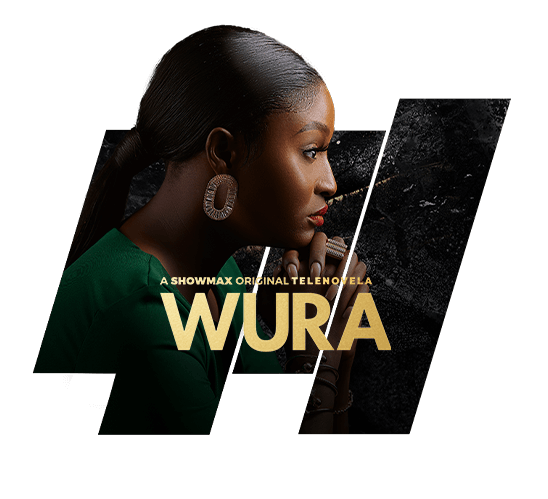 As Gomez will tell me in this interview, accolades should be given to the writing of the story. Headed by Musa Jeffery David, the writers of the show adorn Wura with a distinct and often conflicting identity. Projected to become Showmax's longest-running Nigerian telenovela with 260 episodes, this female-led role and show is an indication of a subtle increase in nuanced female characters in Nollywood films. Eniola Salami (Sola Sobowale) in King of Boys, Adaeze Obiagu (Genevieve Nnaji) in Lionheart, and the titular Isoken (Dakore Egbuson-Akande) are recent examples, in what has been a long way for female characters.
Scarlet Gomez shares in this interview her profound appreciation for the audience, working with the cast and crew members to bring her character to life, and her opinion about the importance of Showmax to the Nigerian film industry.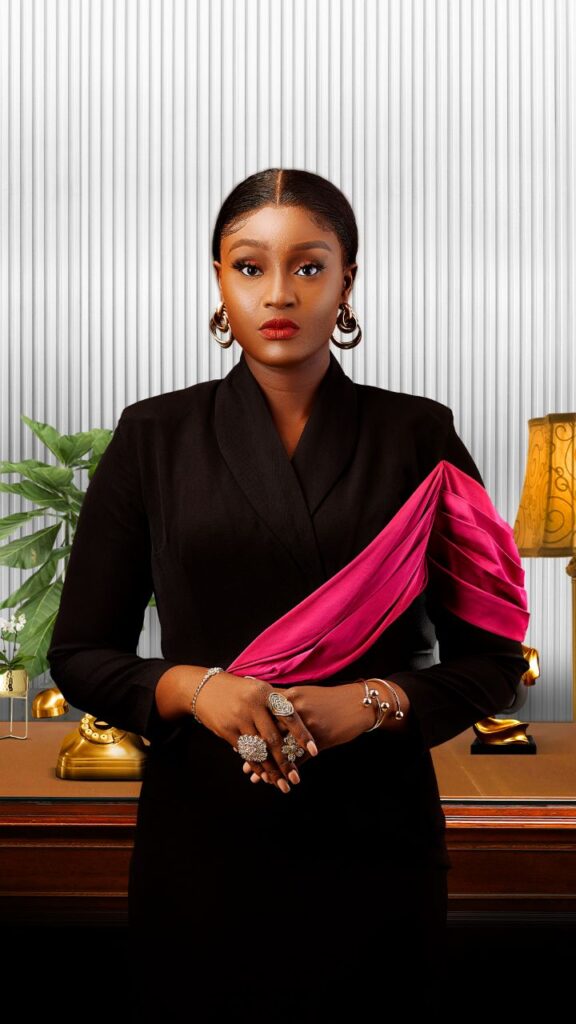 If it's not too late, congratulations on your debut AMVCA nomination. Your first major mainstream TV show made this possible, how do you feel about this achievement?
I can never, perfectly, express the way I feel. I can't describe it. The feeling is similar to when you've yearned and prayed for something. Then, time, chance, God, the universe, and the right people align, and then what you have hoped for falls on your lap. I can't explain it. It's an amazing feeling.
The acceptance of Wura by Nollywood audiences has been wide and positive. Your role as the lead has a part to play. As an actor, what does this mean to you?
It means everything. It's similar to writing an examination, waiting to be assessed, and then eventually you get your papers and you have distinctions. It's amazing just having to put your all into a role and getting positive feedback from the fans. I am also grateful that everything I prayed for and wanted the audience to get from the character was what was translated. Nothing was taken out of context. The response has not been one where people say the story is really good but complain about the actors. Or a situation where people appreciate the actors but complain about the set design. No. Everything — from production, set design, actors, and directors— aligned perfectly. The comments and the love have been great. I am grateful for it.
Before acting, you were involved in pageantry and music (you have an album, The Scarlet Letter, to your name. How did acting enter into the story? Has it always been a passion or is it something you "stumbled" upon?
To be honest with you, acting, for me, was a means to an end. I was getting tired of modeling at that point. It's not that I had done the theoretical aspect of acting and I was looking for an avenue to practicalize it. Accidentally, I followed my friend to an audition. I got called back. After a while, I fell in love with the art and the craft of acting. Since then, the goal has been to get better. That's why I still want to go to a film school. You can't stop acquiring knowledge about the craft, especially when it comes to acting. 
Back to Wura. Due to your real-to-life acting in the series, there is a possibility of you being seen as the archetypal villain. What do you think about this and the possibility of being typecast as a villain in other projects?
First off, this is different. I give it up to Showmax for looking for me and giving me this opportunity to play Wura. Before Wura, I was already tired of playing the usual fine-girl-falls-in-love-with-fine-boy roles. I was tired and wanted more. I am grateful I got this role. The scripts and roles coming in, you aren't wrong, have been in the line of playing the bossy and stern role. I am often telling myself not to do that (box myself into a single role.) That I did Wura right doesn't mean that is my only range. Wura has a lot of sides to her. She is not always being bossy. She is also emotional. With her husband, she is a baby. Wura is a once-in-a-lifetime character that ticks all those boxes. And I am grateful for playing that role. I just hope they don't get to typecast me in the future.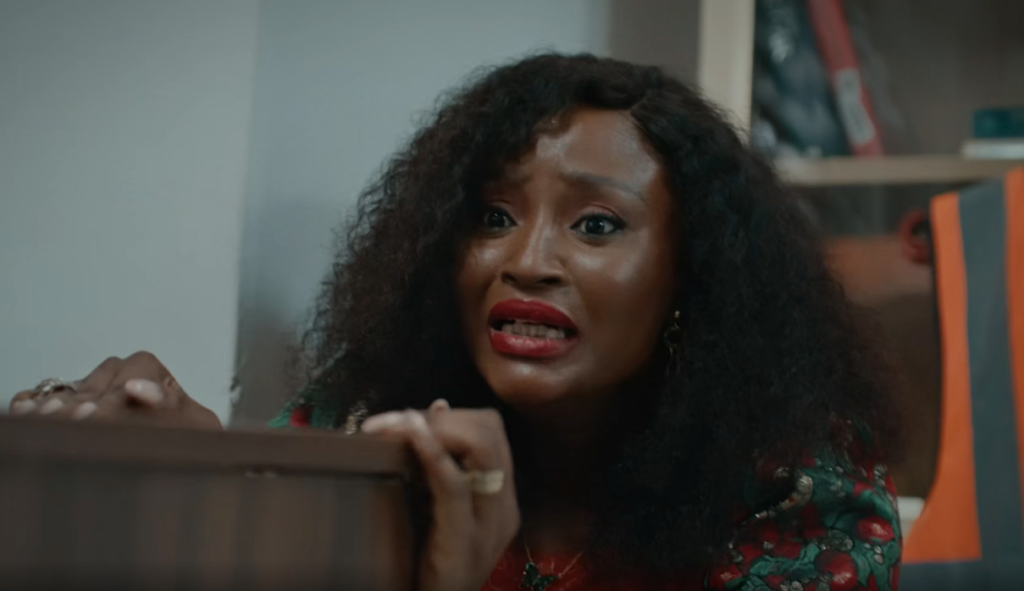 Wura is one of those characters you are naturally drawn to have hatred for. But, ironically, she is the character we are passionately attached to. What was your first reaction when you read the script? And how were you able to bring Wura to life?
That audiences are drawn to the character doesn't solely rest on the actors. It also rests on the writing of the story. Usually, when we write or see villains, we view them from a single point of view. Wura is different. With Wura, you discover she has different traits: The character is strong, powerful, and humane. And this is different from the way villains are often written. When I read the story I was shocked at how vile Wura is. I thought people weren't going to like the character. But, I became surprised that people love her. The story is beautifully written and you can't fault it.
I have never read any script with a character so vile, vindictive, and proud. She is an all-in-one character. Thus, when I first read the script I concluded that Wura is wicked. Three months into shooting the script, I am making Wura's case.
---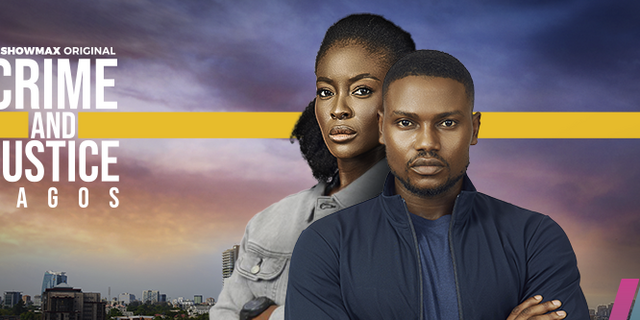 Showmax's 'Crime and Justice Lagos' Episodes—Ranked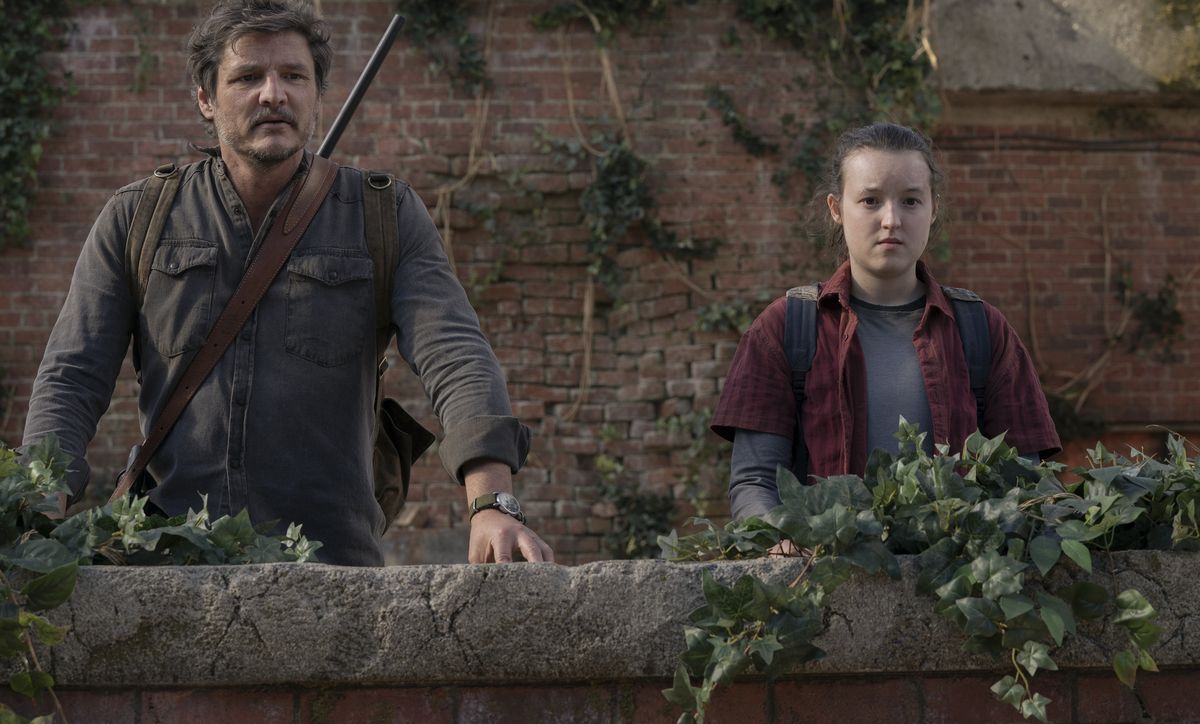 The Best HBO Shows To Watch On Showmax
---
Wura easily morphs from being a caring wife and protective mother into a villain and a menacing character at will. How do you manage to play these two-faced roles?
Aside from reading the character Bible and reading the script, for every audition that I had for the role, it made me understand the character better. It was difficult playing the role but I had the best cast and crew members helping me out on set. I knew I had to make them proud. There is that fear and anxiety of not letting them down, not shutting people's careers down, and not making the streaming platform lose its money. The fears helped to push me forward. Also, I had an interview with a few people from Showmax. I could see how passionate they were about the project and what it meant to them. Their level of passion, knowing what is at stake, and my directors who kept pushing and believing in me, helped to fuel my energy.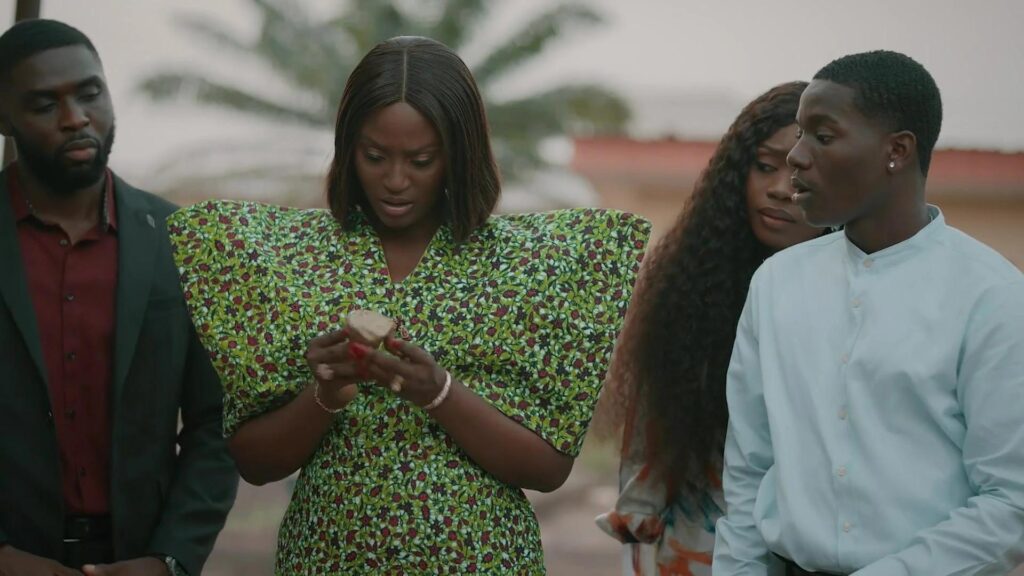 Building a familial relationship with other cast and crew members is one of the requirements of having a successful long-running show. What's the off-screen relationship that exists between you and other cast and crew members?
For a lot of the cast and crew members, I was working with most of them for the first time. Upon getting into camp, we had to take building a relationship slowly. Although it was gradual, we eventually became a family. The relationship made it easier to play the character because everybody in the project is family. Everyone was deeply invested in the project. And there was the general understanding that if a character looks bad in a scene everyone else also looks bad. We realized that you are as strong as your weakest link. And that communal mentality came from the head of the production to the network, to the cast and crew. Everybody wanted the show to work. The bond was there. And I am grateful for meeting people that made me better.
The show is projected to have 260 episodes. Do you think Nigerians are still going to still passionately watch the show? And how do you manage the pressure of constantly shooting?
Do I think people are going to watch it? Of course, they are. Fans of the show are already yearning for the next set of episodes. Some are in my DMs passionately requesting new episodes. That is how passionate people are about the show. In the next season, there is the right amount of suspense and drama. So, I am confident of the amazing job we did in the rest of the episodes as well. So, it's equally going to be, if not more, intriguing.
It's not been easy managing the pressure and I know that it is only going to get better. But, I'm all in. And I am loving the experience and the pressure that comes with this good present. I can't wait for what's next.
Wura is an indication of the steady increase in complex female characters in mainstream Nollywood. What do you think is the importance of this important female representation?
I am happy this is happening. Gone are the days when women were just put into films to sit down and look pretty or play stereotypical roles. These days, Nollywood filmmakers are writing stories about women. And it is not the usual waka-pass role. These stories being told now revolve around women with them being pivotal to the story. It is amazing to see this happening now. With these stories, it gives other women the courage to move beyond their limitations. The mindset of women will be greatly improved with these diverse roles. Also, a lot of female actors will be getting the chance they deserve.
Showmax TV shows constantly spotlight new and budding actors like some of your co-stars in Wura. What do you think is the importance of this streaming platform in the Nigerian movie industry?
It's really important. And, I don't know what a lot of new faces would have done without Showmax. It is that platform that puts new faces and talent on. Being popular or having a godfather figure aren't requirements for being cast. It is all about talent. And once they see that, they are going to harness that. Showmax is also in the business of making good content. They are not just about making content that sells. They are interested in the storytelling and talents that put out quality content. We, actors, are grateful for it.
And if you notice, the stories are very original. Showmax is beginning to tell stories very original to our regions and true to our roots. And I've always said, even in previous interviews, that if we ever want to get Nigeria on the map, it's not going to happen until we start telling our stories. And I am grateful that is what Showmax is doing. It's powerful and it is a movement.
What's currently keeping you up? Any movies, TV shows, and/or books you can recommend?
It is working as usual. I'm just hopping from set to set. I think I am addicted to work. 
---
Wura episodes 1-100 are available to stream on Showmax.
Share your thoughts in the comments section or on our social media accounts.
Sign Up: Keep track of upcoming films and TV shows on your Google calendar.