After the just-released trailer of Bitter 17 trailer, we sat down with the AMAA-nominated director, Vosa Tosin, and the two members of the cast, Patrick Popolampo and Uche Chika Elumelu, to discuss the film, their experience on set and what to look forward to in the coming-of-age film.
Announced earlier this year, Bitter 17 will star Uche Chika Elumelu, Preach Bassey, Patrick Popolampo, Oreva Uzero, Bassey Ekpo Bassey, and Sylvester Ekanem.
The film follows a teenager who finds himself mixed with the wrong people on the bumpy journey to finding himself as he navigates his strained relationship with his mother and his vulnerability in the new world he finds himself in, starring Patrick Popolampo in his debut feature.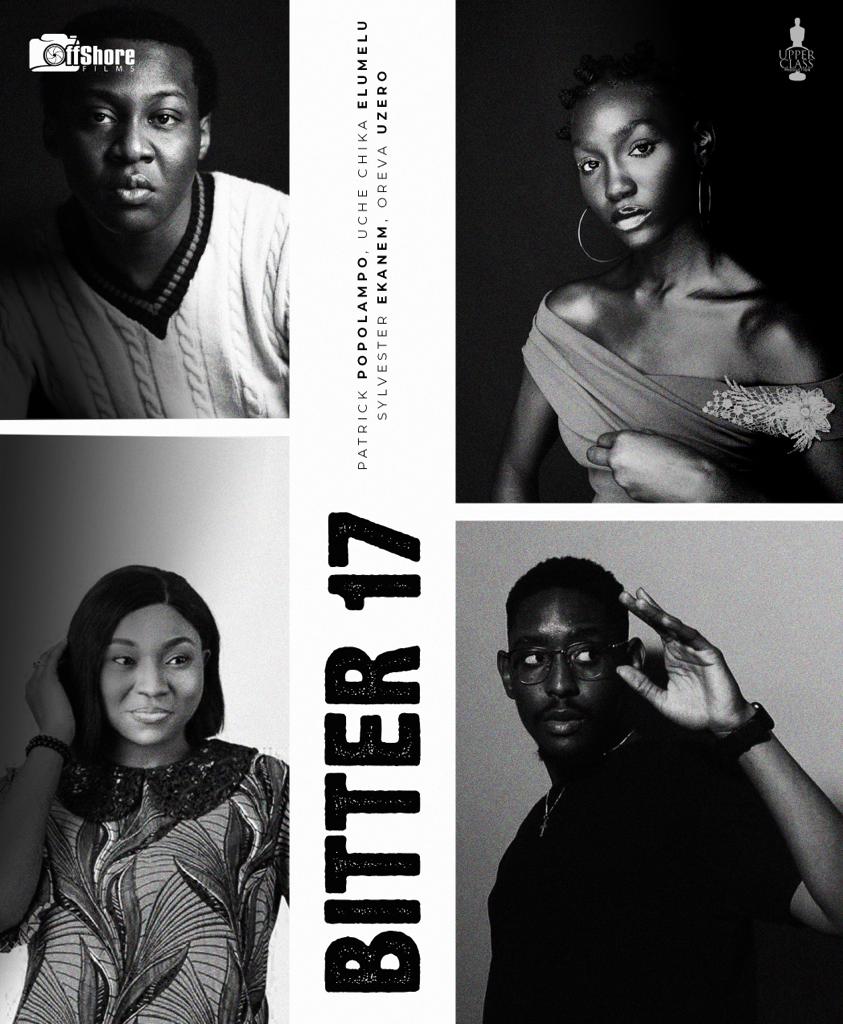 What is the first thing that made you decide to come on board?
Director Tosin: I've gone over this story many times with the lead actor of this project and I loved the story before we decided to come together and make this movie.
And the actors, how were you convinced to take on your roles?
Patrick: The story actually drew me to the character. The Character of Ezra is someone we are all familiar with, and I felt a huge sense of honor when the producers and director offered me this role.
Uche Chika: I see Isiomas everywhere I go, it's that simple. She speaks to thousands, arguably millions of people who constantly sacrifice little joys on the altar of parenting. While this is a trauma response of sorts and often times cannot be helped, it's problematic. When your child's reference to anything joyful is outside the home, you start to lose them. We need to tell more stories about how )single) parents can find personal fulfillment as well. It is this nuance in her character that first drew me in.
Can you share some choices you had to make to play your character?
Patrick: The choice I made for this character was to add weight. I didn't want to portray him as a regular character. The weight made the character more rounded which was what I wanted.
Was there anything that scared you about playing this role?
Patrick: The fact that I had to play a character so different from my usual self. The character wasn't the modern day teenager and he wasn't born in the Gen Z era but he was very awkward and that was the challenge that drew me into playing this character. That alone was very scary, because I kept aksing myself 'how do I reach out to people who aren't the conventional teenagers?'
Director Tosin, did anything challenge or surprise you in an unusual way on set?
Director Tosin: Challenges are a constant on film sets for me because I started off as a guerilla filmmaker. Secondly, the surprise was the amount of pages we managed to cover daily on our shoot days. A scene that was uncomfortable was one where we needed pepper in a weed room, and they had to use real smoke. My lungs don't play like that. I took plenty takes and it made me endure longer in that room. I wouldn't say it almost killed me, but it was the most uncomfortable scene to shoot.
Uche, in what ways do you identify and contrast with your character in the movie?
Uche Chika: We are both driven and will do anything to protect the people we love within the confines of the law and reason. Speaking of contrasts, I generally consider myself a more logical than emotional person. Not that I blame my character for leaning towards emotions, we are all products of our circumstances in some shape or form. However, I must give credit to Isioma for reining it in when most important.
The movie is heavy on contemporary young adult themes. As a millennial actor for instance, what do you wish your younger self realised earlier in life with regards to peer pressure in the business?
Uche Chika: I had a rather interesting outing with peer pressure growing up. Sincerely, I wish younger Uche Chika had learned to not apologise for her brilliance, not to shrink herself so others felt less inadequate or offended in the slightest. I always knew I wasn't conventionally beautiful, but I never had a complex about that. Oddly, it was excellence that made me most self conscious. I am grateful to have embraced my inner power and I cannot help wishing (now in retrospect) that I let it shine through much more as a teenager.
---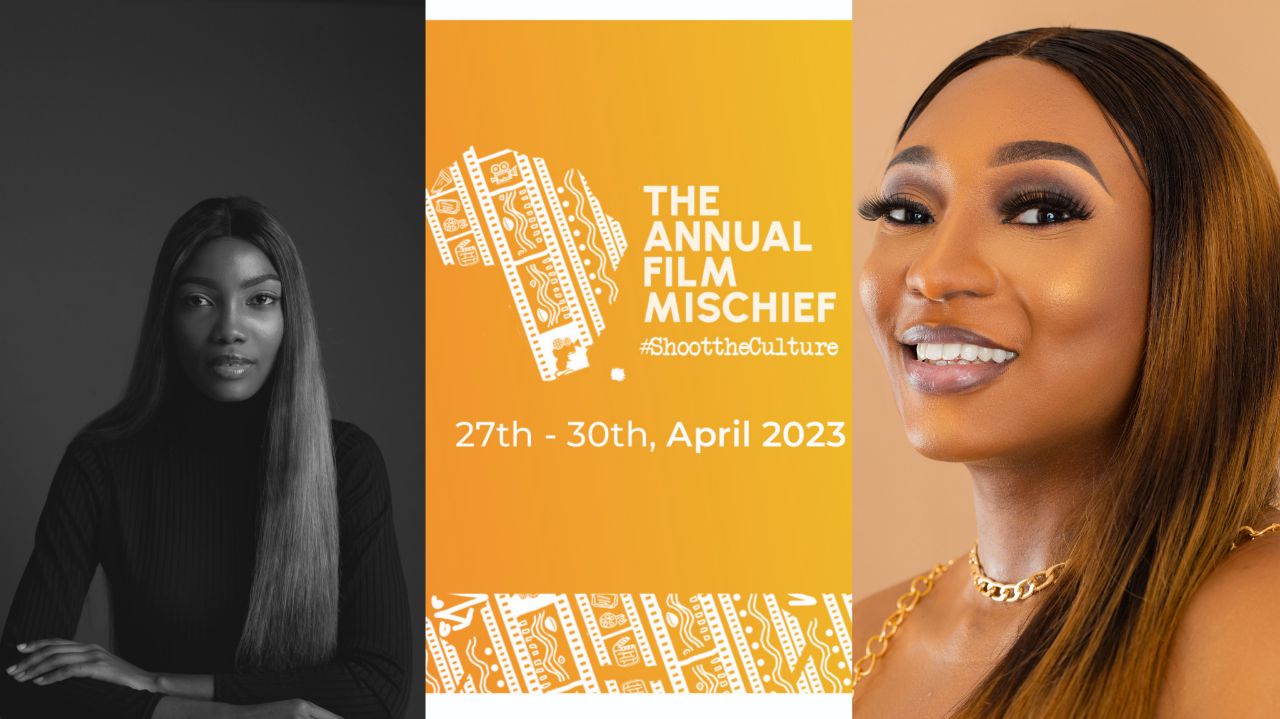 Film Mischief 2023: Tomi Folowosele and Uche Chika Elumelu Discuss Being Directors of this Year's Festival, Plans and Expectations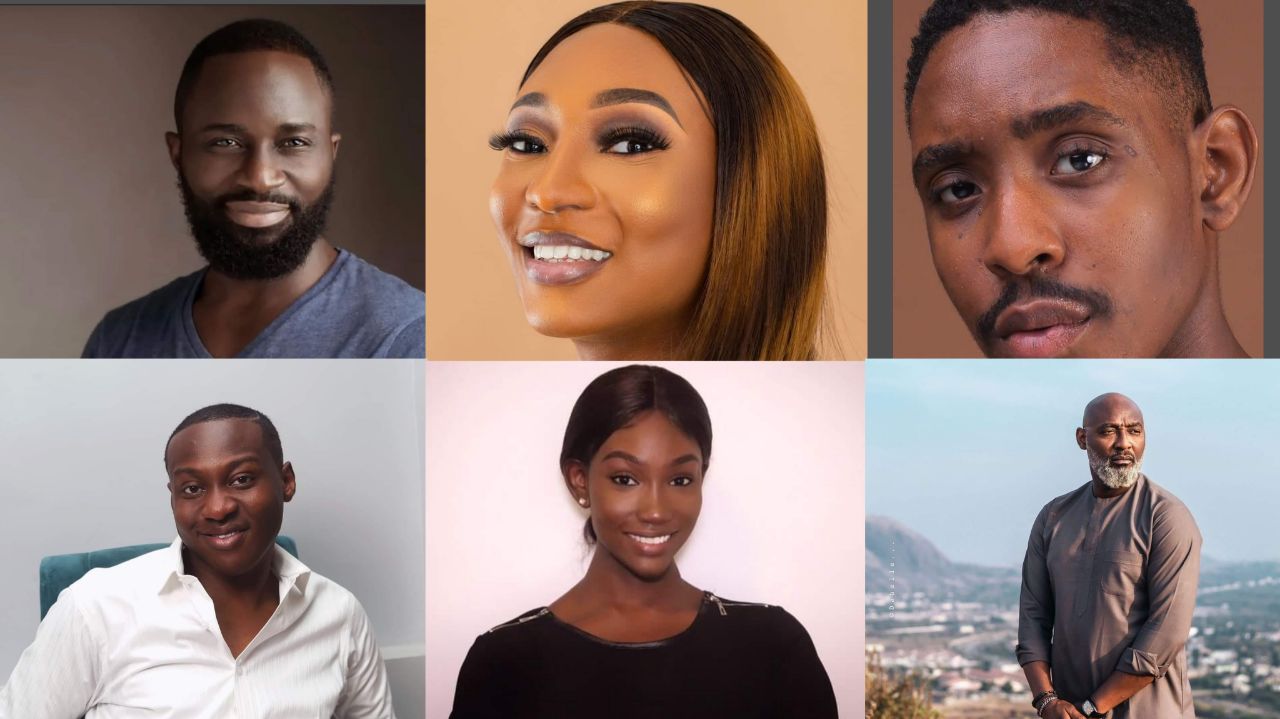 Uche Chika Elumelu, Preach Bassey, Patrick Popolampo, Oreva Uzero, Bassey Ekpo Bassey, and Sylvester Ekanem to Star in Coming-of-Age Film
---
What was your hardest scene to shoot as actors?
Patrick: The sex scenes. I am a very reticent person and having to show intimacy in the presence of over 20 people was a lot.
Uche Chika: The big confrontation between mother and son, where all is laid bare, is that scene. We had one take on day one and several rehearsals, but it wasn't until the final day of shoot that we nailed it. I personally love that it serves as a bounce board for the story resolution.
What was your experience working with your fellow actors and the director on this set?
Patrick: It was my first ever film and to play the lead role was a dream and a challenge that made me so nervous. But my fellow actors calmed me down and my director let me do what I felt was right for my character and he guided me properly. It is an experience I will never forget.
Now let's talk about casting in this film. How did you feel about the cast you were directing?
Director Tosin: Truly, while I'd like to believe every other director would prefer experienced and known faces to up and coming fresh faces, I was glad to work with the cast I got because they closed that gap I was expecting to be visible in the shoot.
Patrick, as a young actor, who do you look up to in the industry and what is a dream role for you?
Patrick: My role models are Genevieve Nnaji and OC Ukeje. I would totally love to play Chinua Achebe and Oliver de Coque in their various biopics. I would also love to play Akin from the book "Stay with Me" by Ayobami Adebayo. And it would be an absolute honour to play Omenuko, the richest Igbo man in the 19th century. I read the book about him by Pita Nwana. Playing such an iconic character would be an honour.
Thank you all for your time.
---
Bitter 17 remains without a release date.
Sponsored content.
---
Share your thoughts in the comments section or on our social media accounts.
Sign Up: Keep track of upcoming films and TV shows with Google Calendar.