The Film Rats Club, a community of filmmakers and film enthusiasts, took a leap into more in the film world by organizing a film festival. The inaugural edition of The Annual Film Mischief (TAFM) began on Thursday, March 17, 2022, running simultaneously in Ibadan and Lagos, Nigeria, as well as virtually. The four-day festival which ran until March 20, 2022, was tagged "Less Is More" with the intent of bringing its audience a selection of quality low-budget independent films, kicking off physically in Lagos at Viva Cinema, Ikeja and in Ibadan at the Thursday Film Series Club, University of Ibadan, followed with virtual screenings, Q & A Sessions and Panel discussions on the 18th and the 19th of March, then rounding up physically in both cities—Impact Hub, Lagos and Thursday Film Series Club, University of Ibadan—on the 20th.
---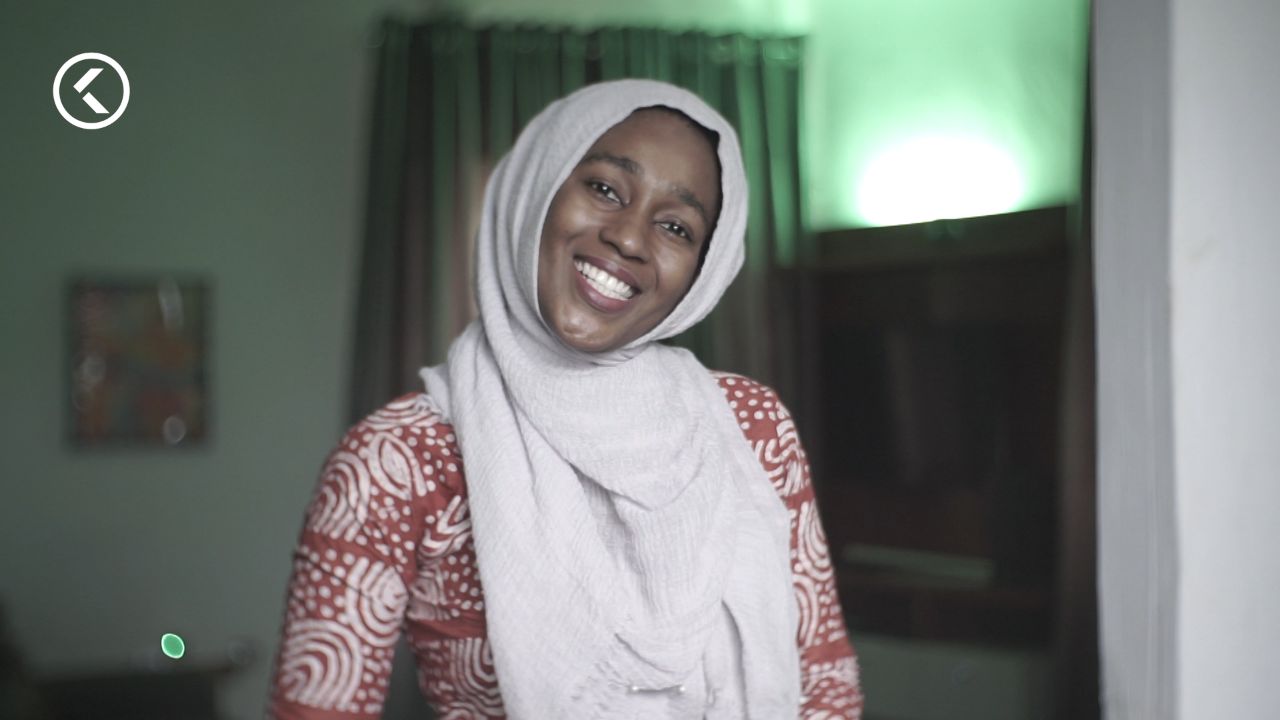 Film Mischief 2022 | 6 Questions with Akorede Azeez: Applying for the Netflix-UNESCO Competition, Experience as a Film Rat and Finding Her Voice as a Filmmaker
---
In a press release, it was revealed that the theme "Less is More" was chosen to celebrate low budget films with unique narratives and styles and this objective was met after 23 films that were made with little or no budget were screened in competition. The festival also had special screenings of 3 award-winning films which were referred to as Cheese Picks. The first was Eyimofe by Chuko & Arie Esiri, which was screened on the opening night followed by a Q&A session with one of the directors, Chuko Esiri and actor Cynthia Ebijie; then award-winning short film Appreciation by Tomisin Adepeju on day 3 of the festival followed by a Q&A session via Instagram Live with the director; and lastly, Paul Utomi's Country Hard closed the final night followed by a Q&A session with the director Paul Utomi and actor Omowunmi Dada.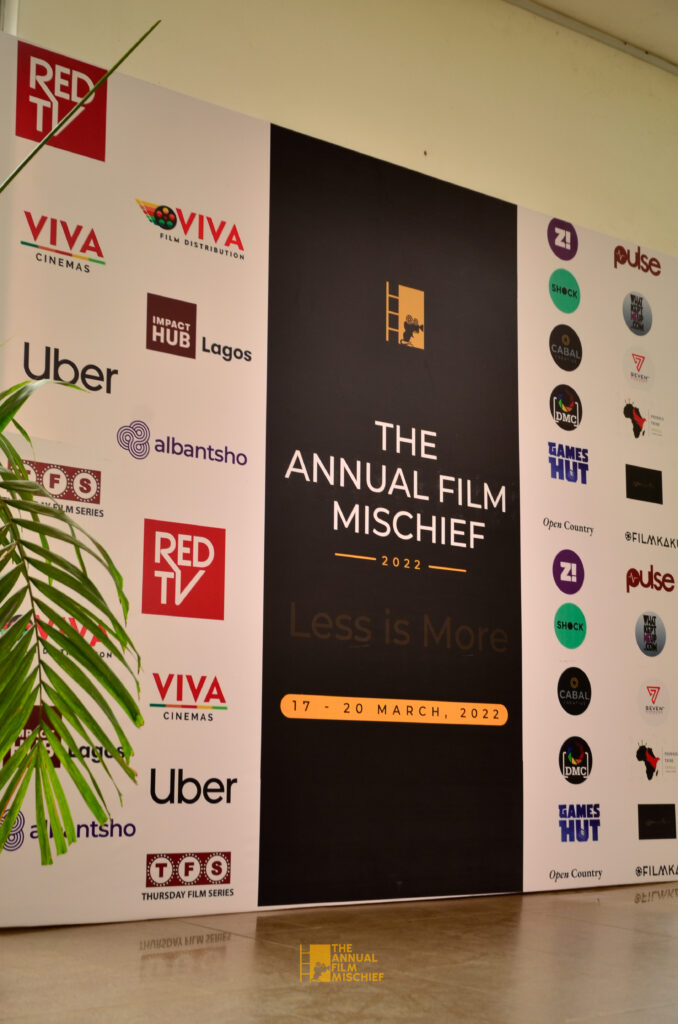 ---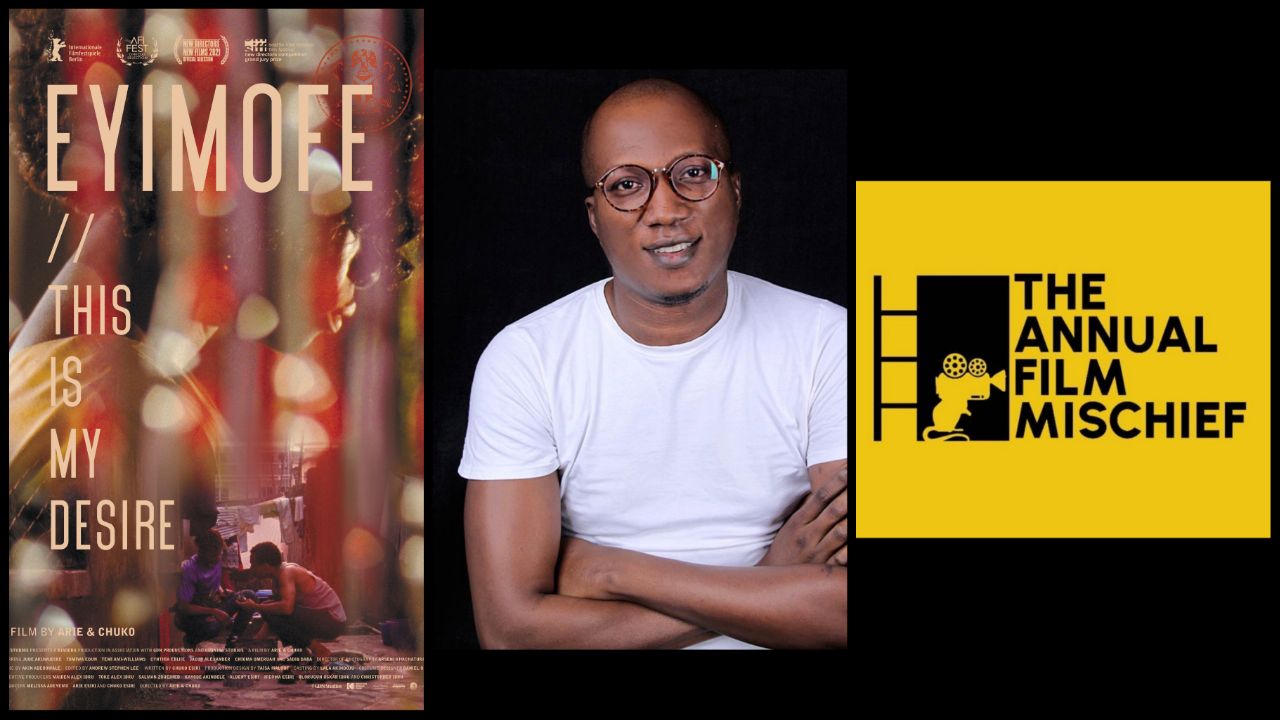 Film Mischief 2022 | 6 Questions with 'Eyimofe' Co-Producer Adé Sultan Sangodoyin: Producing a Critically-Acclaimed Story, Film Festivals as "Conveyors" and the Industry's Emerging Talents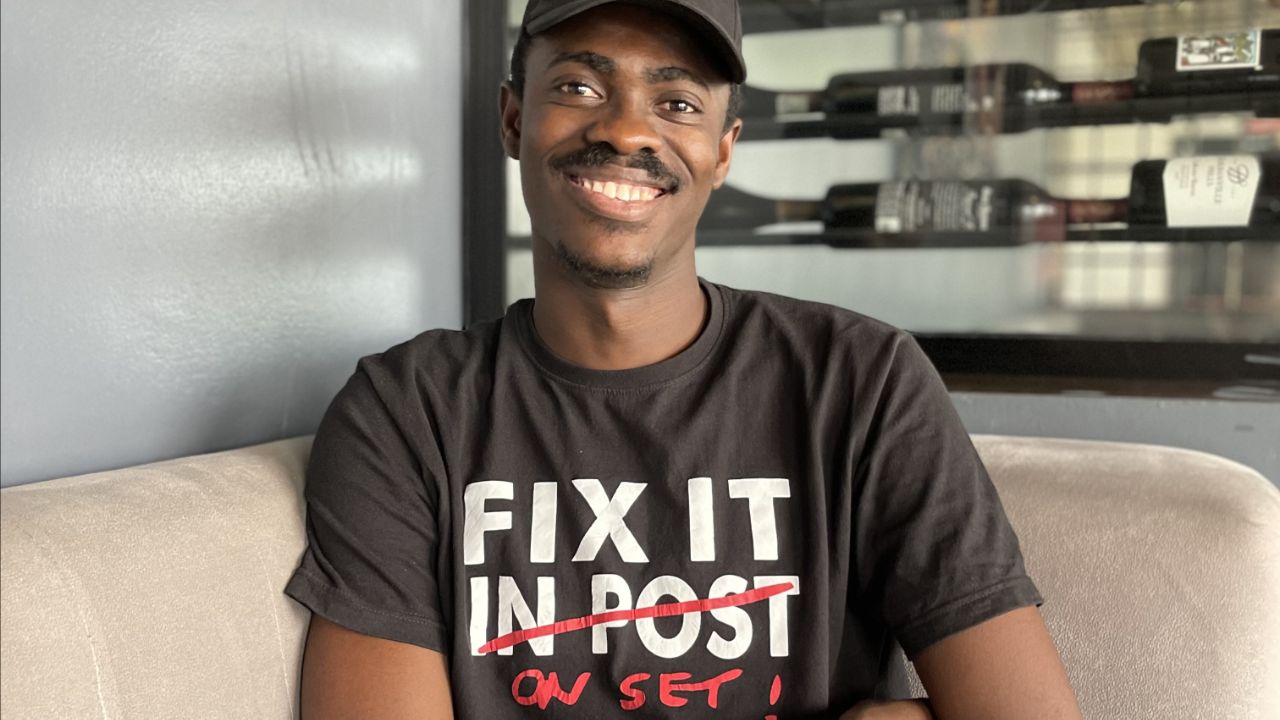 Film Mischief 2022: Meet Olakunle Martini Akande, The Editor Behind Play Network's 'Nneka The Pretty Serpent' and AfMag's 'Venge'
---
The final night ended with awards presentation taking place in Lagos: Songs of Ubong, a black and white short starring Wale Ojo as a smitten gardener, by Owen Olowu was awarded the Grand Cheese prize (Best Film); The Samaritan by Olabode Izy, an EbonyLife Academy graduate, was awarded Audience Cheese Pick (an audience category); Reflections, a Tosan Anyafulu-directed short that focuses on mental health and depression, written by Kelvin Amamize, was awarded Best Screenplay award; and special recognition was given to A Boy's Tale, directed by Twamsen Danaan, a beautiful film rated highly recommended by the Festival Director.
TAFM 2022 was sponsored by RedTV, Impact Hub Lagos, Thursday Film Series, Viva Cinemas, Albantsho, Uber and Malta Guinness with PulseNG, Zikoko and WhatKeptMeUp, ShockNG, Filmkaku, Opencountrymag, Phoneix Tribe, S-clusive, Masquerade media, Seventh dimension, Movie Road Show with Irabor Okosun and Games Hut as official media partners.
In a statement, the Club's representative specially thanked all their sponsors for the immense support they showed in organizing the debut festival.
The Annual Film Mischief is a hybrid festival celebrating quality low-budget Nollywood films from March 17-20. More interviews with other filmmakers and creatives in the industry and film essays will be published during this period.

Join the conversation on Twitter: #TAFM22