The live-action adaptation of the popular manga and anime series One Piece, created by Eiichiro Oda, took the world by storm, capturing the captivating worldbuilding in One Piece while delivering a unique and engaging experience. Oda's creation of the vibrant world of One Piece is so expansive that it would take an extra yard of creativity to bring it to life and Netflix has successfully captured the essence of the creator's original work. The Netflix adaptation manages to cover five arcs out of over thirty arcs of the manga and anime and it has gained immense success and captivated audiences worldwide despite just teasing newcomers with a taste of the great worldbuilding that is yet to be explored by the Straw Hat pirates.
In the past, some other anime series have attempted the anime to live-action adaptation and have failed woefully. Anime like Attack on Titan, Cowboy Bebop, Death Note, and Dragonball Evolution, amongst others, have been unable to capture the uniqueness of the original material, a feat that Neflix's One Piece has achieved even with the expanse of worldbuilding and lore that surrounds the original material. The series' success can be attributed to a combination of factors contributing to its widespread popularity. There is no doubt that the One Piece live-action series stands as a testament to the franchise's enduring appeal and limitless potential, attracting both longtime fans and newcomers to the captivating world of pirates, adventure, and camaraderie.
---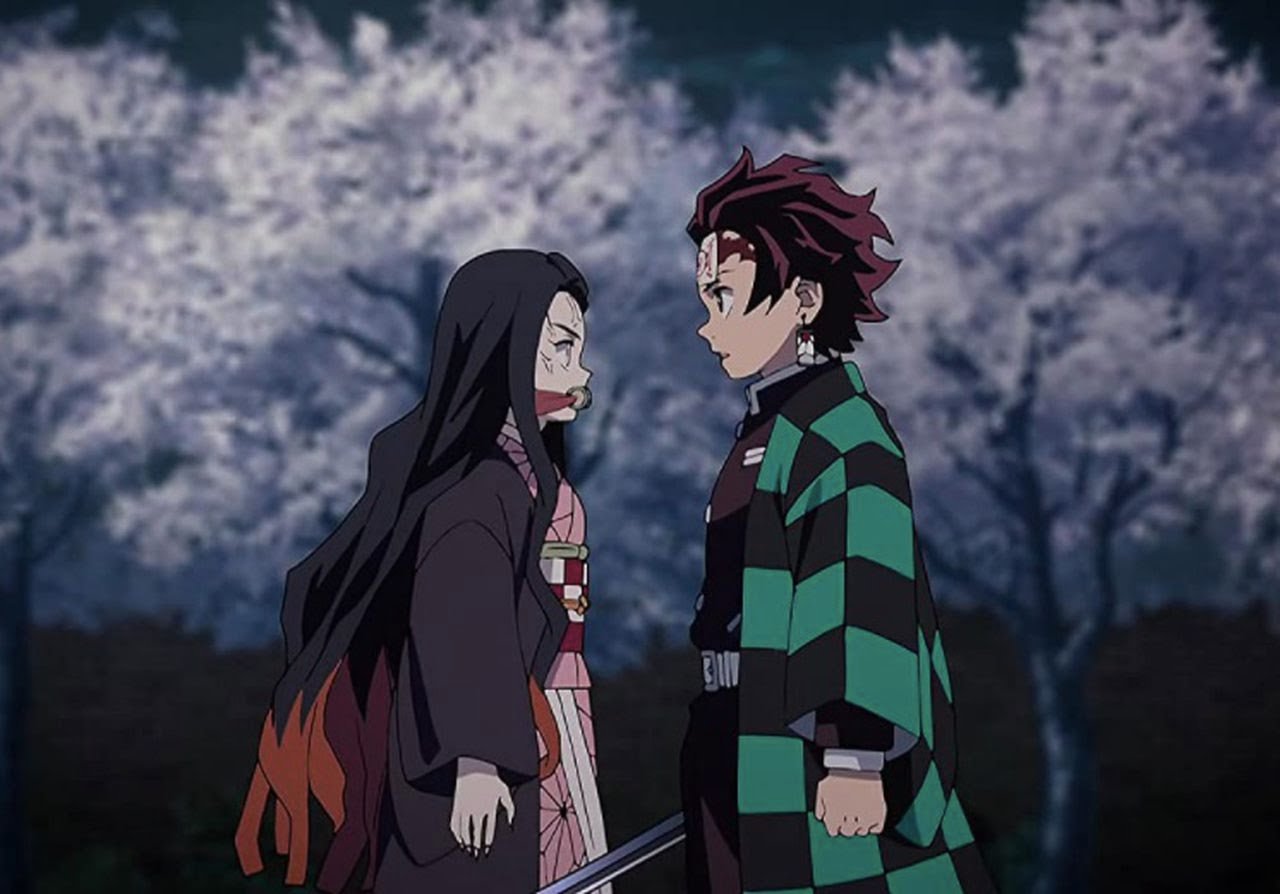 'Demon Slayer': A Never-Ending Battle Between Good and Evil
---
Faithful Portrayal Of Characters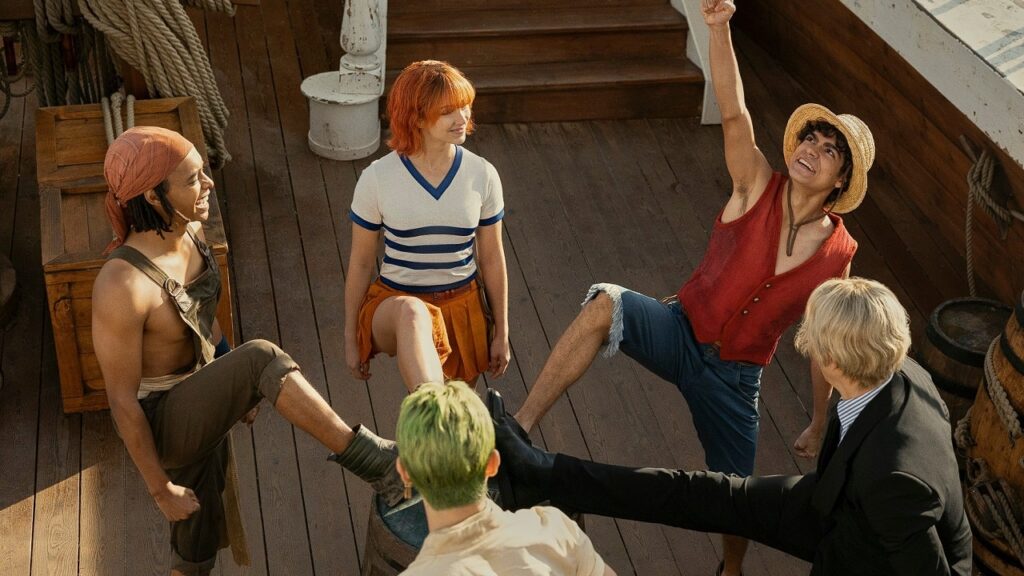 One Piece's live-action adaptation excelled in casting actors who embody the spirit of their respective characters. The series meticulously captures the essence of each character, staying true to their personalities, motivations, and unique quirks. Just like how Oda was able to build such phenomenal characters over the years, Netflix's casting choices played a crucial role in bringing these characters to life, with actors who closely resemble their animated counterparts and demonstrate a deep understanding of their respective roles.
A significant factor for this result is because of Oda's deep involvement in making the series and the brilliant minds behind the Netflix series. Who else knows who, how, and what the characters should embody if not the creator himself? The portrayal of Monkey D. Luffy by Iñaki Godoy captures his boundless energy, unwavering determination, and sense of adventure. The actor embodies Luffy's trademark cheerful demeanour, his insatiable appetite for food, and his loyalty to his crewmates, traits that are effectively captured on screen.
Similarly, Nami (Emily Rudd), Sanji (Taz Skylar), the timid Buggy (Jeff Ward), Usopp (Jacob Romero), Zoro (Mackenyu), the villainous Arlong (McKinley Belcher III), and many others are depicted with great attention to detail, ensuring that their distinct personalities and unique abilities are genuinely represented on screen. Their interactions, dynamics, and growth throughout the series mirror the source material, allowing fans to connect with these characters meaningfully. The series nails its depiction of characters with a timely and beautiful homage to the intricate character development present in the original material. It explores the characters' backstories, motivations, and personal journeys, delving into the depth and complexity that made them so loved in the manga and anime.
---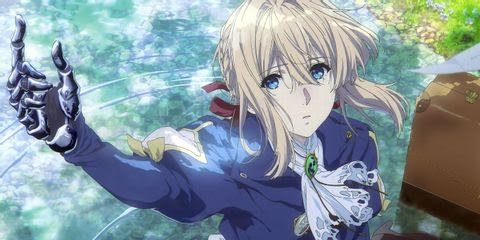 A Letter from Violet Evergarden
---
Captivating Storytelling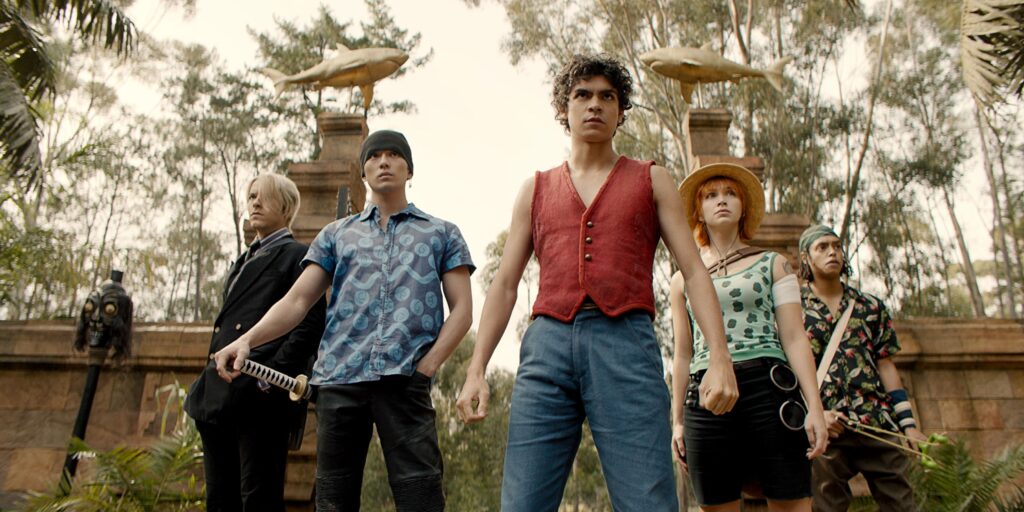 The live-action series skillfully adapted One Piece's sprawling narrative, condensing it into a captivating and coherent storyline. It manages to strike a balance between honouring the source material and introducing fresh plot elements. The pacing is dynamic, immersing fans and newcomers in the story's twists and turns. While One Piece anime fans know the arcs introduced in the live-action series, new viewers are unaccustomed to it, nor do they know how the story should be captured on screen. However, Netflix spared no expense in adapting the major story arcs, capturing the epic scale, emotional depth, and thrilling adventures that have made One Piece so cherished.
Anime has distinct visual styles that can be difficult to replicate and adapt into live-action, such as exaggerated character designs, action sequences, and vibrant colours. Moreover, anime often has complex world-building and lengthy storylines that are usually condensed into a limited number of episodes, and adapting these intricate narratives can lead to rushed storytelling and a lack of depth. Consequently, important character development and significant plot may be glossed over, leading to an unsatisfying viewing experience. Live-action adaptations of anime like Attack On Titan failed to infuse these aforementioned elements to meet the audience's expectations and reflect the creators' original work.
However, Netflix's One Piece transcends this boundary and provides a solid foundation for the live-action series. Also, the fresh plot elements of Monkey D. Garp (Vincent Regan) and how Luffy meets his Straw Hat crew members, amongst others, contrast what is in the anime and manga. However, this quirk still preserved the essence of the story. This creative liberty is a remarkable feat to the rich storytelling as the creatives behind the adaptation are able to retain the interest of longtime fans with an original yet familiar story and draw in newcomers by delivering a rich and immersive narrative experience.
Stunning Production Design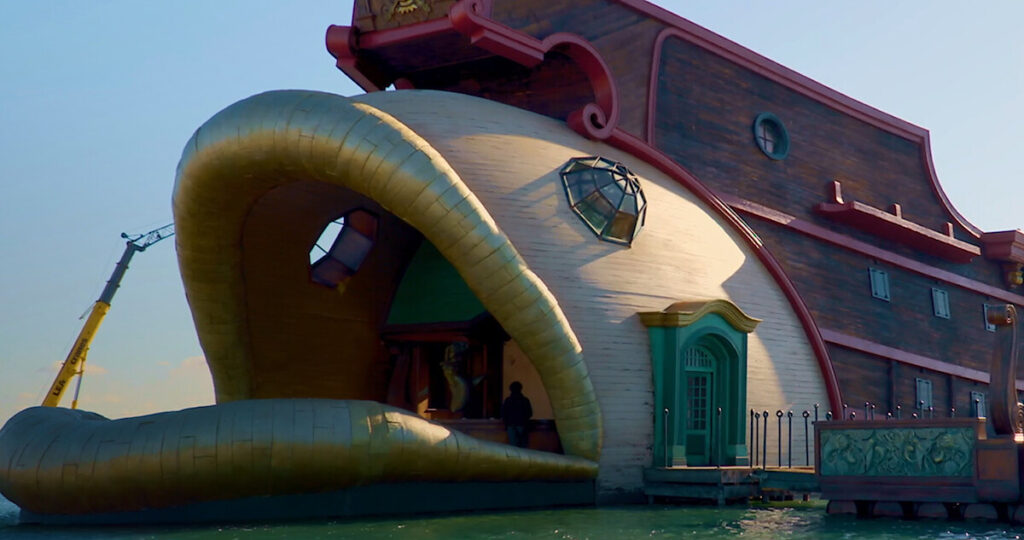 Regarding production design, the live-action adaptation spared no expense in bringing the vibrant world of One Piece to life. The series showcased meticulously crafted sets, intricate costumes, and breathtaking visual effects that faithfully recreated the iconic locations, imaginative creatures like Sea Kings, and awe-inspiring battles− Luffy vs. Buggy, Zoro vs. Mihawk, and Arlong vs. Luffy, amongst others. The attention to detail in capturing the distinct art style, unique character designs, and overall aesthetic of the anime and manga contributed to the series' success, as fans could witness their favourite moments. Also, a commendable aspect of the live-action series is the visual representation of characters' devil fruit abilities, such as Luffy's Gomu Gomu no Mi Buggy's Chop-Chop fruit.
While the live-action adaptation of One Piece is such a force to reckon with and disproved the worst fears of many people, the humour that was indelible in the pre-time skip of the anime and manga was amiss, especially with the never-smiling and stoic Mackenyu who depicted Zoro. Nonetheless, it is pertinent to add that the deep respect for the source material is a great factor in the series' success, an aspect where many of the other failed anime live-action adaptations lost their charm and became disastrous. Netflix's One Piece honours the core themes, values, and character development that fans cherished. While some creative liberties were taken to adapt the story for a live-action format, the adaptation remains true to the spirit of One Piece, resonating with both longtime fans and newcomers. 
One Piece has been renewed for a second season.
---
Share your thoughts in the comments section or on our social media accounts.
Sign Up: Keep track of upcoming films and TV shows on your Google calendar.