"I regret being a Nigerian," says Chidiebere Nnanna. Who can blame him; he is one of the 50,000 people who have been remanded in prison unjustly without any charge. Chidiebere in particular was kept in prison for eleven years after being picked up on his way to work in the early hours of the day alongside his brother by members of Oodua People's Congress (OPC), a vigilante group, as suspects of a robbery. He is one of several cases brought to light in Chude Jideonwo's documentary Awaiting Trial.
---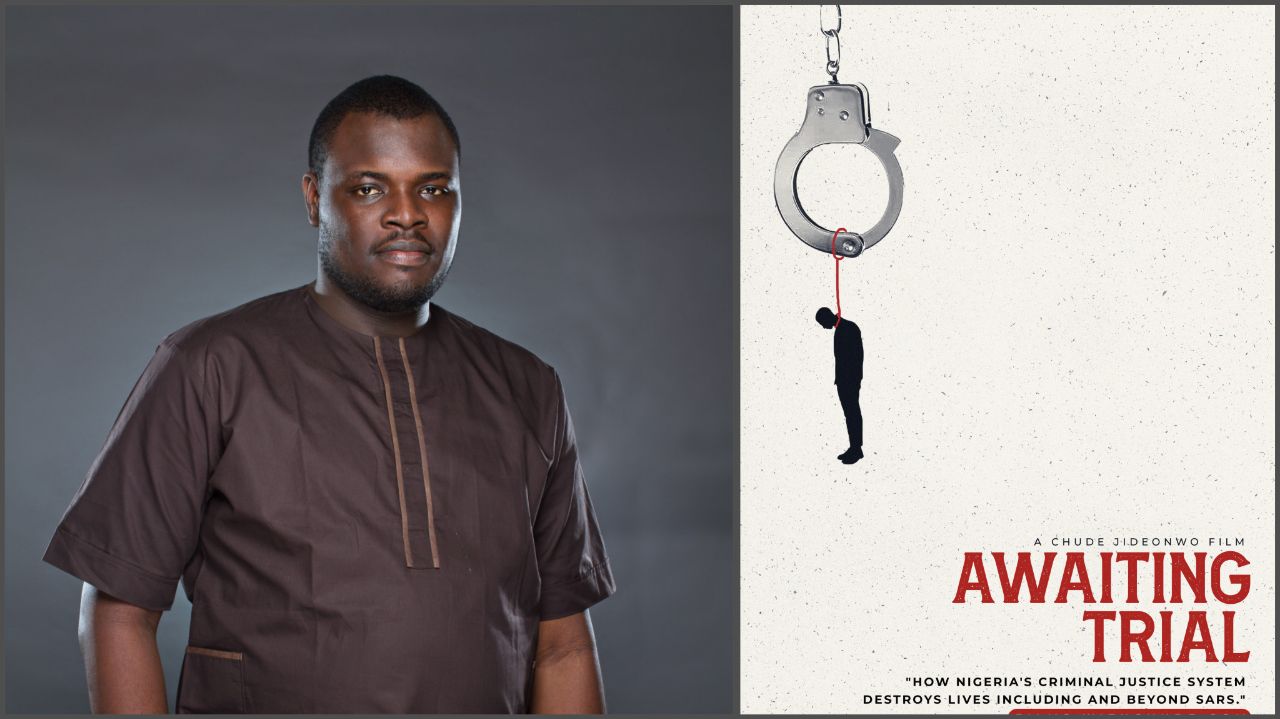 WithChude Launches Unscripted Content Production Studio, Announces Debut #EndSARS-Focused Documentary 'Awaiting Trial' (Watch Trailer)
---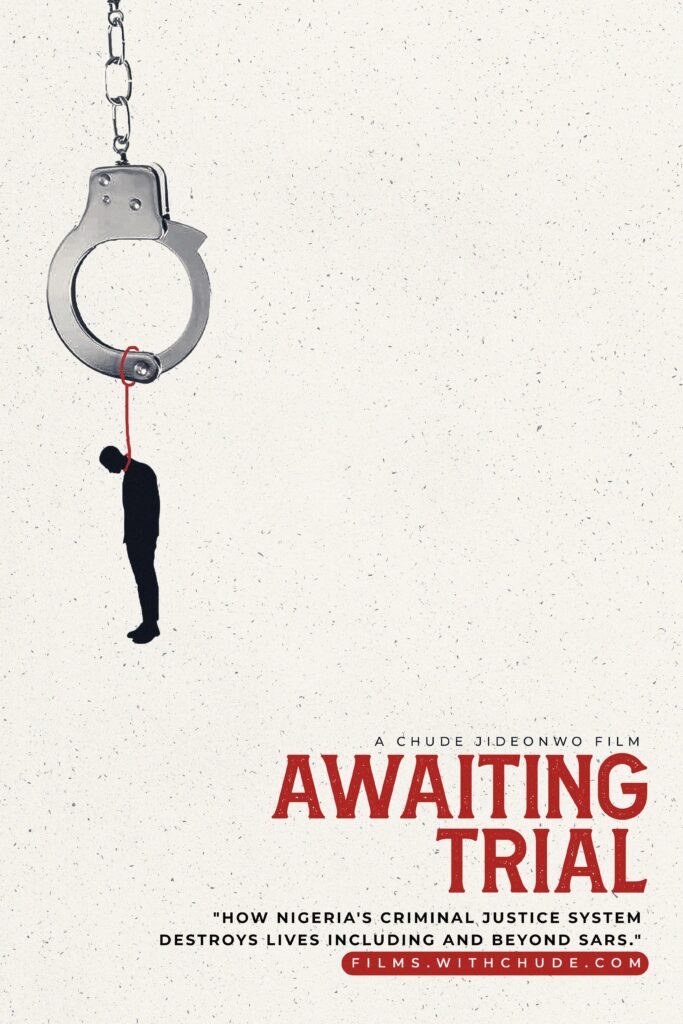 Awaiting Trial is a documentary on the numerous acts of misconduct perpetrated by law enforcement agencies in Nigeria, focusing on the police force and its infamous Special Anti-Robbery Squad (SARS). This documentary focuses on several cases of police brutality, some of which have led to capital consequences for the victims, throwing their families into pain and despair as they wait for justice that does not look forthcoming. Nothing sums up the desperation and futility the situation gives like Daobu Yellowe's brief exasperated comment on the unjust killing of his son, Solomon Yellowe – "my last son, ah" as he raises his hands and drops them in apparent defeat.
Most of the cases treated in this documentary are those that spurred the EndSARS protests of 2020 that culminated in the 20/10/20 Lekki massacre, carried out by the Nigerian military, on orders from higher powers whose identities are shrouded in secrecy. Nigerian citizens at the Lekki tollgate, singing the national anthem and holding up the national flag were fired at with live bullets by the Nigerian army. Most of these cases are popular cases, and their details are not so alien to the general public.
Awaiting Trial treats the case of Chijioke Illoanya, a teenage boy who was picked up by members of the SARS in Anambra and taken to their dreaded office in Awkuzu, popular among residents of Anambra for numerous incidents of extrajudicial killings and a news breaking incident where they dumped the corpses of their victims in a river. Okwuchukwu Onyemelue is also a probable victim of Awkuzu SARS, as his relatives only know he was taken there by SARS operatives, and are not sure of his life status till date. His mum dies waiting for him to return. The police deny arresting Solomon Yellowe, a final year student of the University of Port Harcourt but during a chance visit by his girlfriend to the Port Harcourt prisons, an inmate reveals that Solomon was arrested and killed. The family finds his body in the morgue; it had been deposited there by a police officer.
Awaiting Trial, a revealing documentary, shows the impunity with which members of the police force commit these atrocities. James Nwafor is a renowned culprit, a former operation commander of Awkuzu SARS who is feared throughout Anambra. Chijioke's parents and Okwuchukwu's relatives recount his words to them when they confronted him about their wards who were arrested (read kidnapped) by his command – "I have killed him, what will you do?" Despite these reports, James Nwafor and many other police officers, who have abused the citizens they were meant to protect, still walk free.
---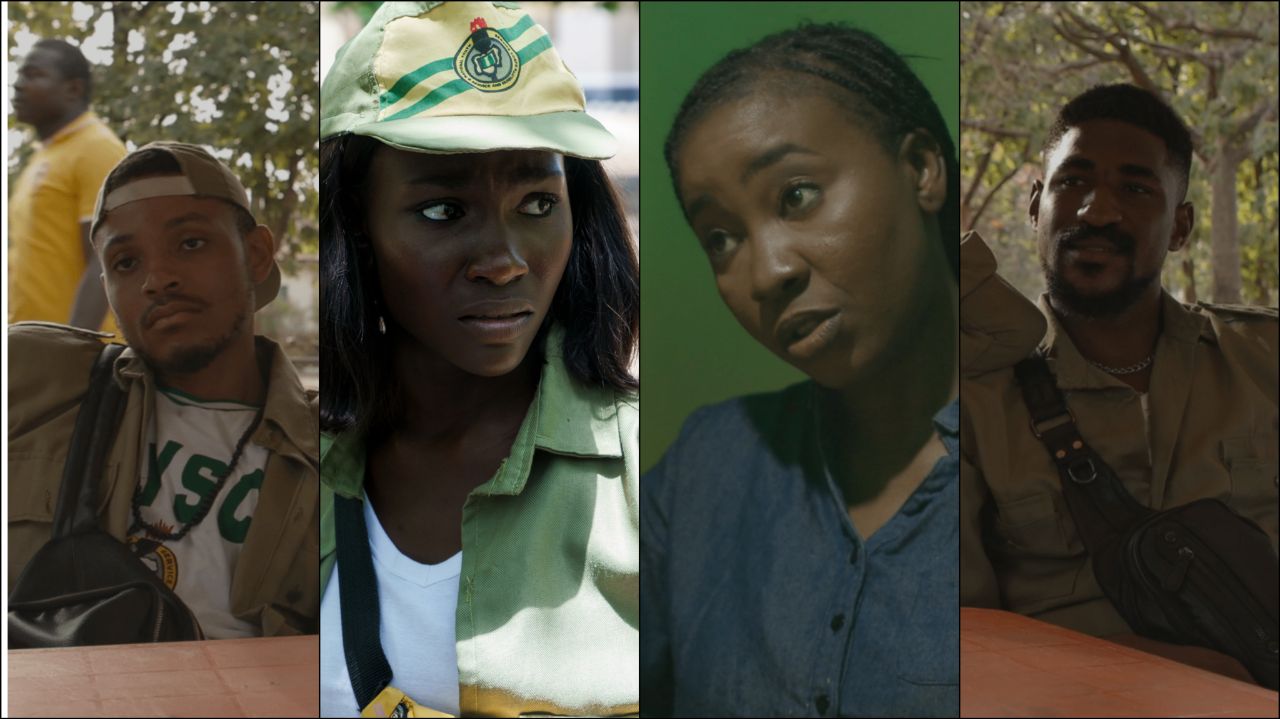 Watch Trailer: 'Finding Idara', Mystery Drama Web Series Directed by Sele Got, Now Streaming on YouTube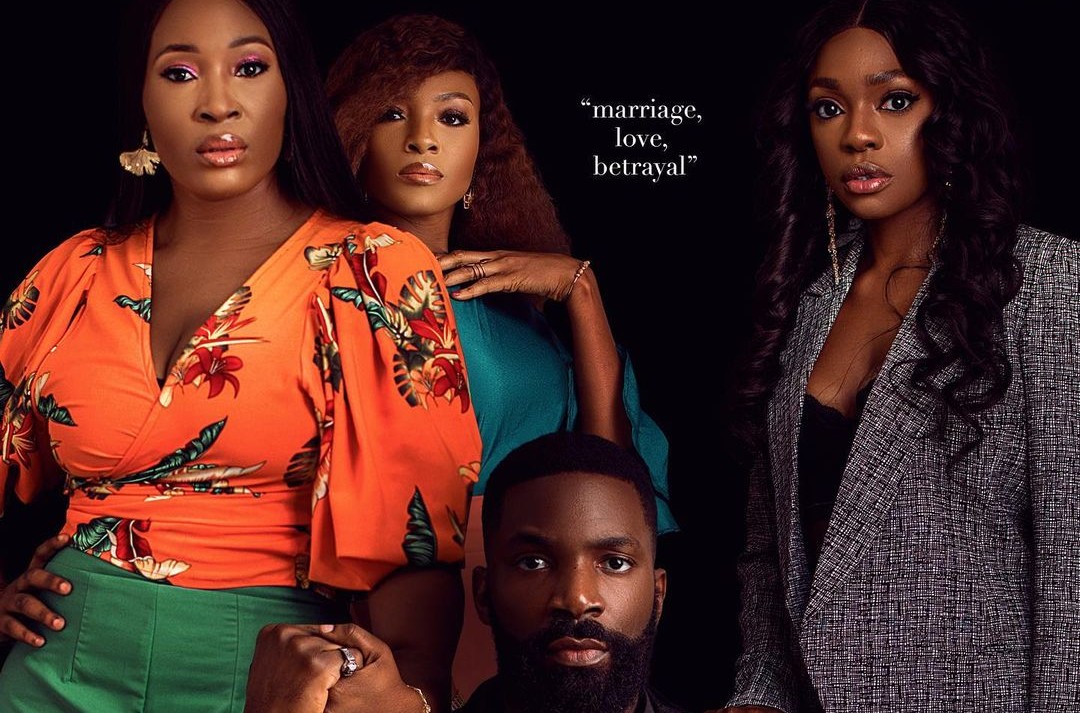 'Weather For Two' Review: Is This a Joke?
---
In the documentary, relatives of victims relate how they are taken advantage of, financially and bodily. The officers request exorbitant amounts of money from them to buy the freedom of the victims. A victim's sister recalls succumbing to having sexual relations with an officer to secure her brother's release (married and pregnant at that time). All these sacrifices still do not guarantee the release of the victims. The documentary reveals how the law enforcement system preys on the most vulnerable of the society, the lower middle class, most of whom are scared of being associated with the shame of being arrested by the police and would do anything to get out of their net. Many are abandoned by family and friends because of this and after extended stays in prison, people associate with them warily. As shown in the project, the police force is riddled with corruption at all levels. Unnamed police officers confess on tape that many of their colleagues are not competent enough for the job and have been recruited under dubious means and it inevitably results in these issues.
Awaiting Trial is a satisfactory documentary that touches on pressing issues that affect the Nigerian community. Whilst it does this, we are not provided with new information as most of the cases treated are cases whose details are already available to the public. For many, this might seem like a recap but surely there are people this will be news to, people who are still in the dark on issues like this and especially those who are still in denial of the ugly events that surrounded the EndSARS protests. The title of the documentary hints at a sojourn into Nigerian prisons and shedding light on cases of people who have been denied their rights to habeas corpus and have been unfairly imprisoned on no charges for an extended period of time, many for petty crimes and many innocent of any crime. Instead, it focuses on cases of police brutality by SARS and events surrounding the EndSARS protests and so the title is a little bit misleading, despite the fact that the cases examined in the documentary result from situations of 'awaiting trial'.
Nonetheless, Awaiting Trial, a Chude Jideonwo Presents debut, is a well shot documentary, with a production style that is immersive; it includes interviews with close relatives of victims who recount their woes. These interviews are conducted in a respectable manner, interviewees who do not wish to be shown are concealed and sources are well protected. The interviewees can be seen to be comfortable with the interviewer and are able to freely express their thoughts. Awaiting Trial might not have been able to stay on topic but it sure does evoke emotions as it helps victims to express their pain and despair and it is a reminder that it could happen to anyone. It is definitely worth the watch.
Awaiting Trial screened at the Africa International Film Festival 2022.
Share your thoughts in the comments section or on our social media accounts.
Sign Up: Keep track of upcoming films and TV shows on your Google calendar.
GIVEAWAY: WKMUp 2022 December Advent Giveaway.
Side Musings
The police force needs immediate overhauling.
How has James Nwafor never been charged to court?
James Nwafor is so terrifying, people are scared to talk about him off-camera.
SARS has been disbanded many times, anticipating the next one.
Nigeria is tiring.
A father having to swim in a river of corpses to find his son, imagine the trauma.
The panels after the protests were a big scam.
We need more documentaries like this.