The Stand Up, directed by Jide Oyegbile, is a story about a young man's journey from Warri to becoming a top standup comedian in Lagos against the backdrop of the wild crime scene of both cities. Ovie (Paul Olope) is our lead, a Warri boy who works as a security guard with his father. One night, his father is shot and killed, and on the day of the burial, a local don, Devwor (Richard Mofe Damijo), comes out of nowhere with documents bearing proof that Ovie's father owes him a whopping sum of two million naira, which Ovie has to pay back. Devwor holds Ovie's sister, Janet (Ilekhua Anthonia), as ransom for the debt. Ovie, in despair, decides to go to Lagos to look for money (with absolutely no plan) to pay back Devwor, but what awaits him in Lagos is way more than he envisioned; he is inadvertently thrust into the world of stand-up comedy by a talent manager played by Mofe Duncan, with whom he goes on a frustratingly long journey in the entertainment industry intertwined with crime.
---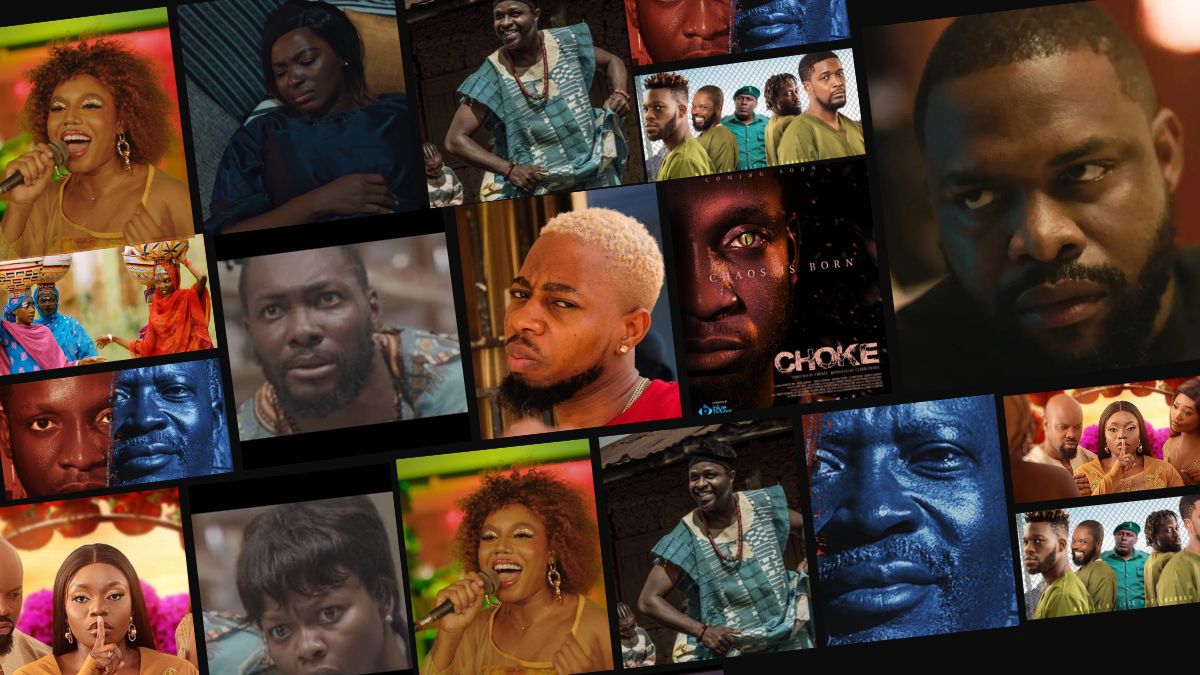 Our 10 Best Nollywood Movies of 2022
---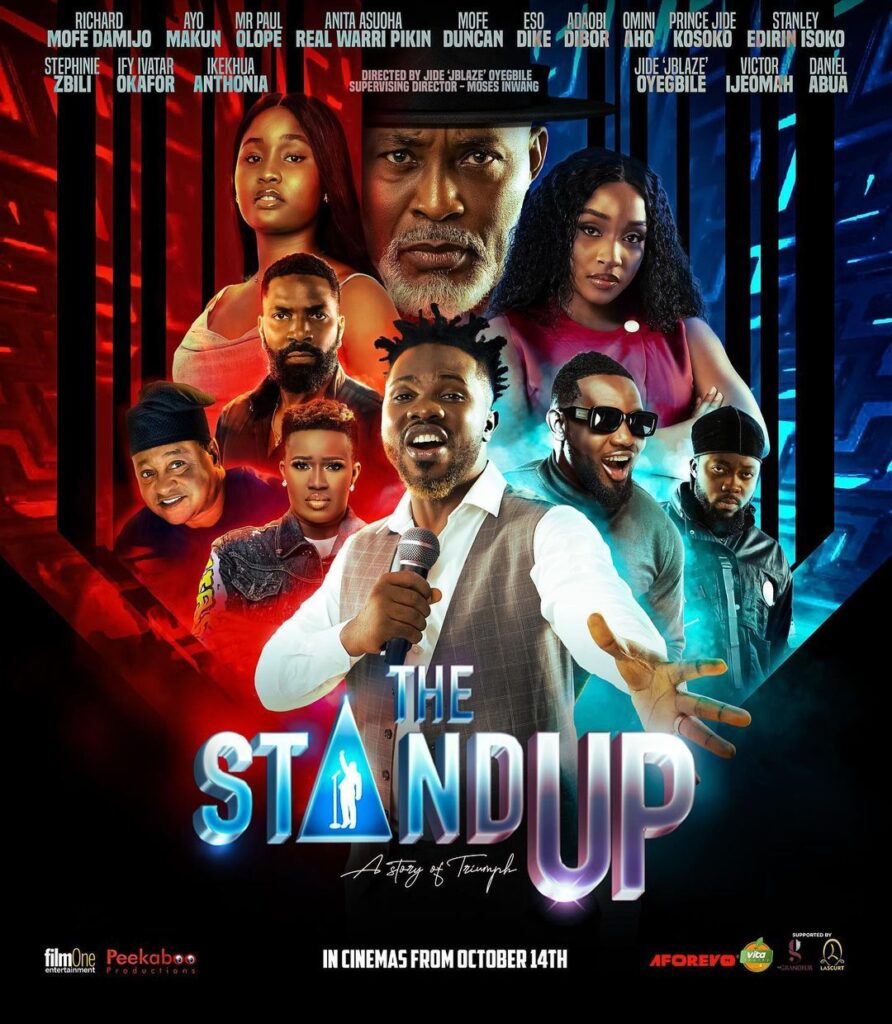 From the start, it is clear that this is a comedy film, which it succeeds at, but the plot occasionally spirals out of control and becomes a little too serious, with far more at stake than is necessary for this type of film. Running for close to two hours, The Stand Up might as well have started at the 45-minute mark, and the previous action would not have affected it. The conflict is set early in the film, but the plot is distracted by action that has no bearing on it. While it might have been a little entertaining, it does nothing to advance the plot and adds unnecessarily to the runtime. The plot of the film moves too quickly, with too many details and no directions, which leaves too many loose ends.
The Stand Up has a compelling story, but it's poorly written and badly executed. What is most striking is how every aspect of the film is dramatic—everything, even the plot. This has probably been done to make all parts of the film funny, but this waters down the severity of the events in the film. I believe it would have been way better if it had been narrated from the perspective of a young man trying to save his sister from the clutches of a predatory crime boss, who then happens to go the way of a standup comedian to do this, rather than a young man trying to become a standup comedian; the perspective of the film's narrative reduces the place of the main conflict (saving his sister) to a secondary one.
---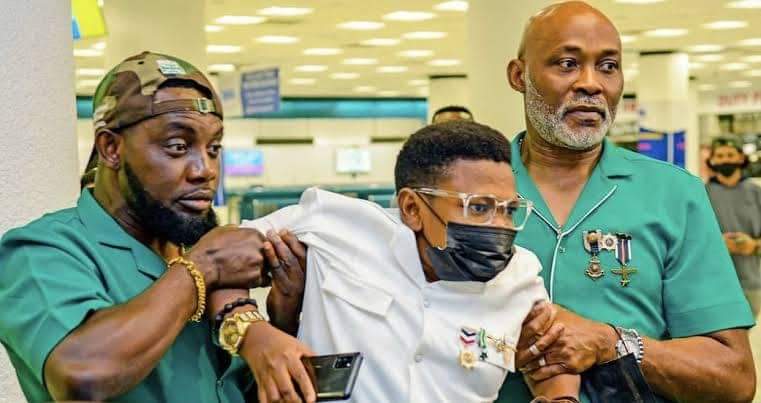 Movie Review: 'Christmas in Miami' is Devoid of Everything that Makes an Intelligent Comedy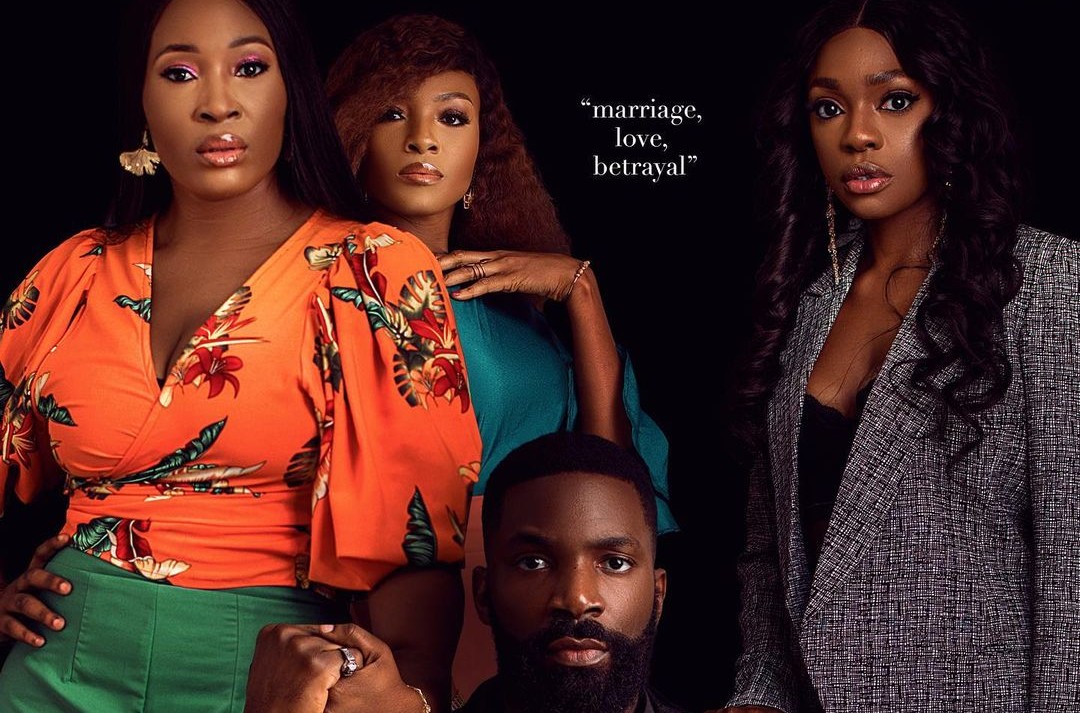 'Weather For Two' Review: Is This a Joke?
---
We're left with a long, winding plot with excessive repetition of events that, in some cases, makes it more frustrating than funny. How much patience can a talent manager have for an act that keeps choking on stage? How long would Devwor have waited for him to return with the money and many other scenarios that make one wonder why they were taking place.
With several action scenes (including a shootout), The Stand Up thrills its audience, although they might be wondering why it happens. Also, it is overly dramatic to the extent that it becomes caricature-like. The acting performances are also not spared from the dramatic effect. Most of the players look like they are on stage delivering stand-up lines, all guilty of overacting in a bid to be funny. Mofe Duncan's performance stands out as he gives the most natural performance of the cast.
One good aspect of The Stand Up is the cinematography, which aids the story-telling well and delivers effective shots that help to make the movie enjoyable. However, the frames are dark, sometimes too dark, like in a Batman film (possibly to emphasize the sadness of the events). Despite its many failings, The Stand Up has a good story with great potential, and it succeeds in making the audience laugh.
The Stand Up was previously in cinemas and is now available to stream on Netflix.
---
Share your thoughts in the comments section or on our social media accounts.
Sign Up: Keep track of upcoming films and TV shows on your Google calendar.
GIVEAWAY: WKMUp 2022 December Advent Giveaway.
Side Musings
What kind of rainfall effect is that? The people are under the rain but they are not wet:
This plot armor is too strong.
Exasperatingly long.
Funny movie.
"A mix of Avril Lavigne, Shola Allyson and Yemi Alade", oh wow.
Good Warri pr.