It was always going to be an extraordinary feat to bring the titular toy owned by Mattel Inc. to the silver screen. Partly because, with time, Barbie has gained a lot of significance in pop culture, far beyond being just another doll produced by a multinational company with multiple merch and movie tie-ins. First released in 1959, the Barbie character has been the subject of a great degree of controversy, causing several recalls by the company, as well as protests on several occasions by detractors of the brand, who, among other reasons, view the toy as damaging to feminism and all its accomplishments. And yet, there are those for whom Barbie represents possibility, the entire spectrum of what a woman can be: beautiful, smart, powerful, caring, passionate, and so on.
---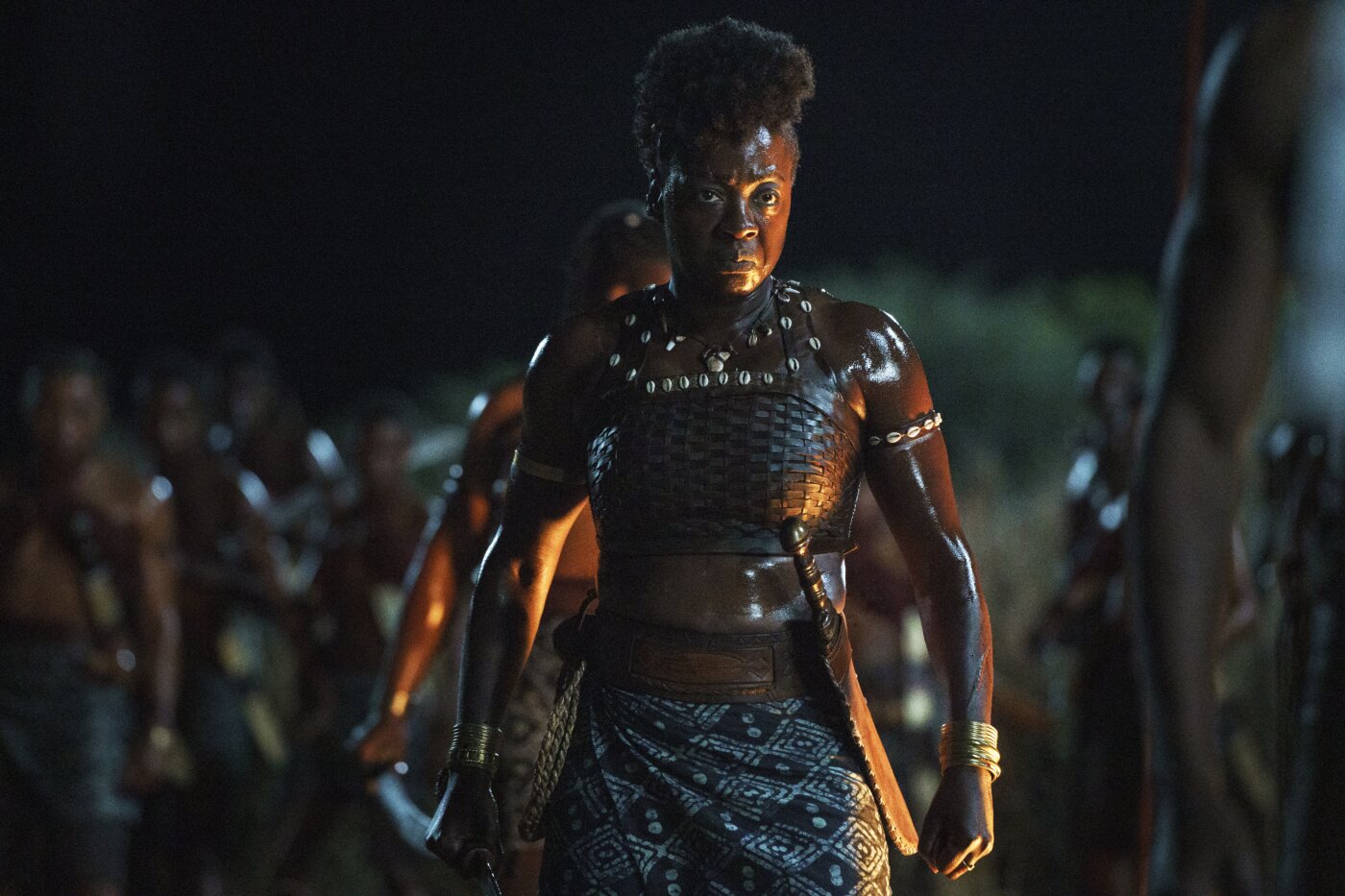 'The Woman King' Review: Authenticity Shelved for Themes and Aesthetics
---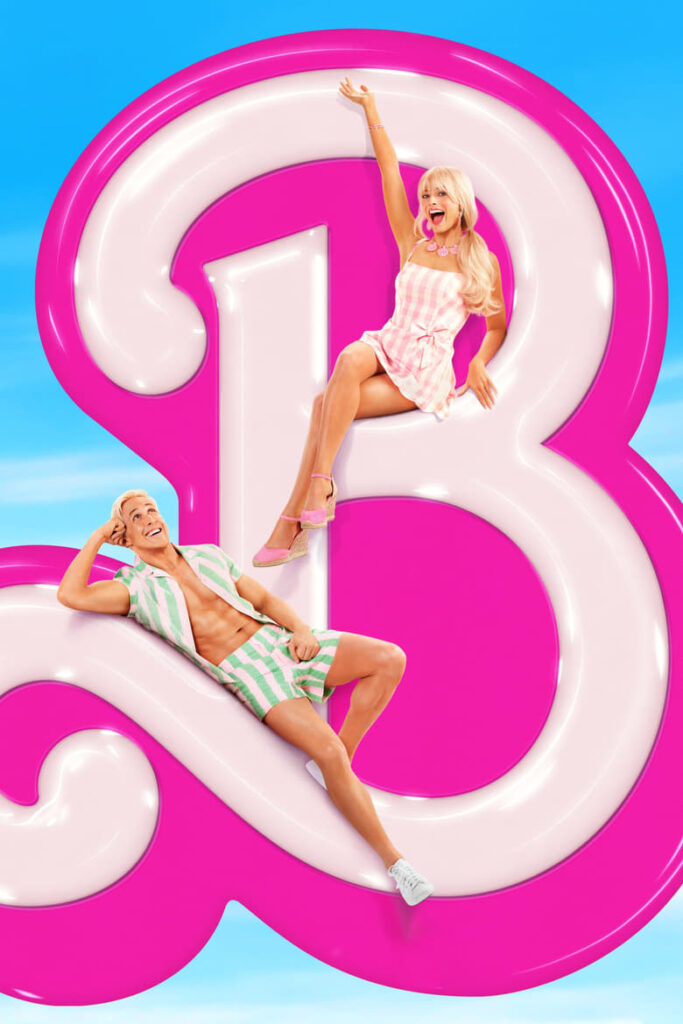 Directed by Greta Gerwig and co-written with her partner and frequent collaborator, Noah Baumbach, Barbie tries to touch on nearly all aspects of the iconic character in under 120 minutes; it simultaneously celebrates and critiques Barbie's status as a symbol of empowerment for women, irrespective of time or location– this proves a real uphill battle, as there are points where the film severely dips in quality because it simply tries to do too many things at once. Still, with a director like Greta at the helm, the ship doesn't veer too far off course.
The story begins in Barbieland, a bright and colorful place populated by different Barbies living in their spacious, airy dreamhouses. Our main character, referred to as "stereotypical Barbie" because she represents the initial line of Barbies produced by Mattel (fair-skinned, blond-haired, blue-eyed), and played by Margot Robbie, goes through her morning routine with a smile on her face and a sparkle in her eyes. She gazes at her reflection in a mirror that isn't really there and later drinks from a cup with no liquid inside. Life might be plastic, but she feels fantastic. She floats down from her bedroom into the square with the other Barbies with a wobbly grace. This entire sequence, comical as it might be, was likely written and filmed this way to mimic the way children play with their dolls. The logic of Barbieland is the logic of five-year-olds picking up these toys and playing make-believe in their heads with all the characters. It works, especially at the beginning.
The other inhabitants of this setting include President Barbie (Issa Rae), Writer Barbie (Alexandra Shipp), Physicist Barbie (Emma Mackey), Diplomate Barbie and so on. There are a good number of Kens as well, played by Kingsley Ben-Adir, Ncuti Gatwa, Scott Evans, Ryan Gosling, who is referred to as "Beach Ken," and Simu Liu (Tourist Ken), who often competes with Gosling's Ken for Barbie's affection.  
Soon, things start to go wrong for Barbie. First, she begins to think about death a lot, a revelation which stops a whole party of Barbies and Kens in their tracks. Then, one morning, her feet, which have always been arched upwards, permanently on her tiptoes, suddenly lie down flat, with her heels now touching the ground; she even begins to spot some cellulite on her leg, a feature unheard of in Barbieland. Desperate for answers, she visits weird Barbie (Kate McKinnon) who tells her that she must journey to the real world and find the girl who has been playing with her, because her emotions have begun to affect the doll. So, Barbie, together with a stowaway Ken, takes a trip to the real world where, as expected, shenanigans ensue.
---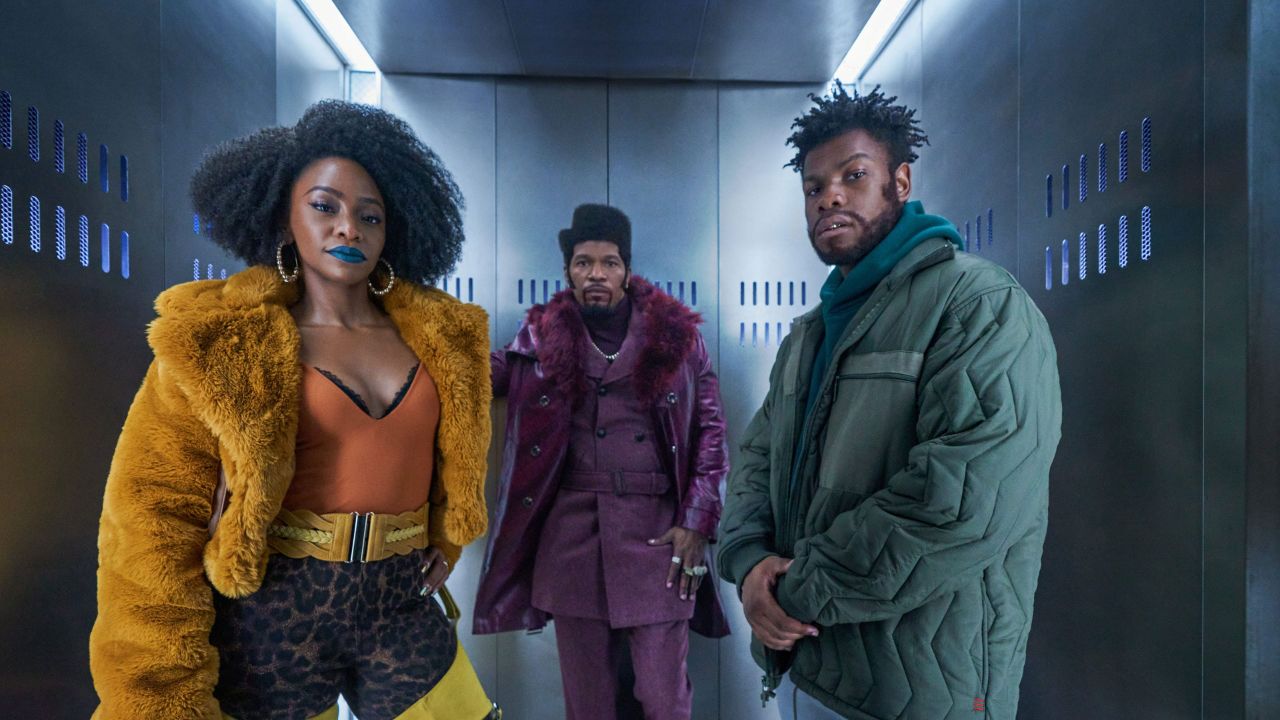 'They Cloned Tyrone' Review: Neighbourhood Sci-Fi Plot Packs A Punch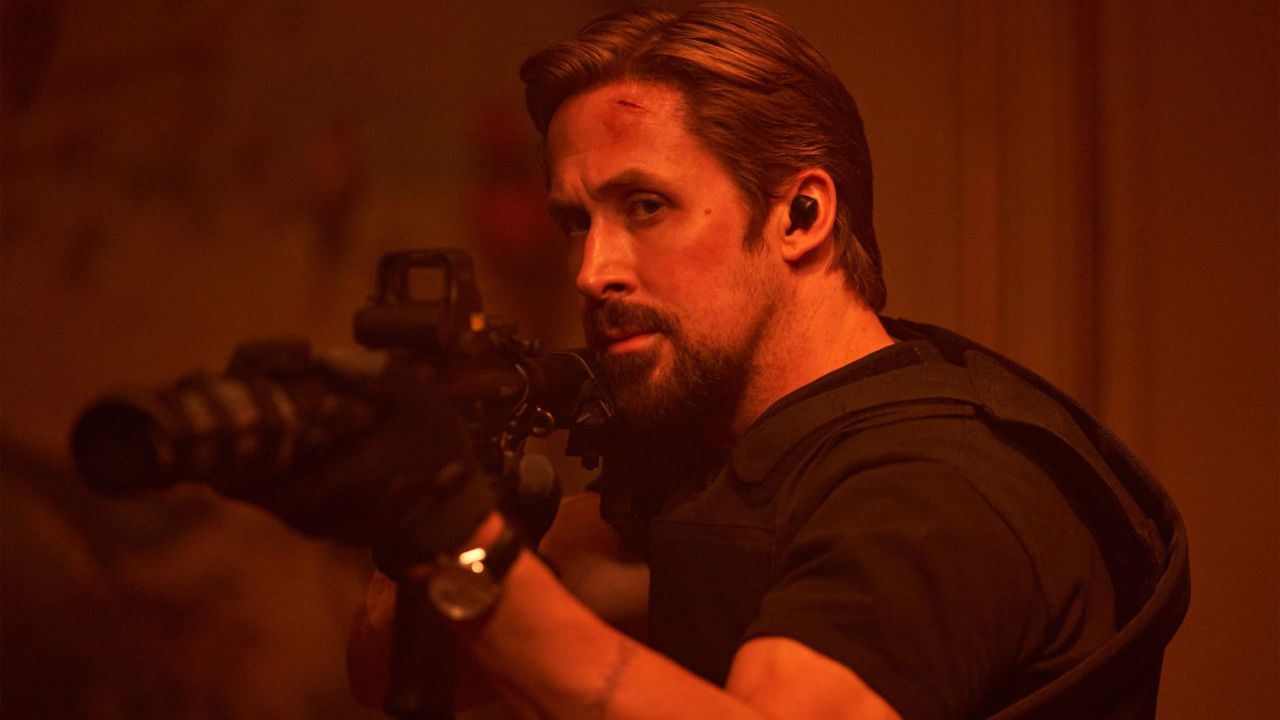 'The Gray Man' Review: The Russo's Daylight Robbery
---
The movie is funniest when the logic of Barbieland clashes with that of the real world, like an instance where Barbie and Ken get arrested twice in Venice Beach in the same hour. The actors bring a go-for-broke level of commitment to their roles, especially Robbie and Gosling who play off each other so well, like a well-practiced comedic duo. Margot's painted-on smile feels painful at times, but mixed in with all the whimsy is a hint of sincerity– the story is about Barbie going on a journey to find herself and courtesy of Robbie's portrayal, you root for her all the way. The production design by set designer, Sarah Greenwood, and set decorator, Katie Spencer is impeccable, the scenes in Barbieland are gushing with so much attention to detail and awash in so much pink everywhere that it is obvious no expense was spared by the production company– during filming, they used so much pink paint that it caused a worldwide shortage.
We're introduced to the Mattel board of directors– the CEO is played by Will Ferrel– who are agitated that one of their dolls has escaped Barbieland. They hunt Barbie down and try to convince her to get back in her box (the metaphor is obvious, but nevertheless effective) at which point Barbie flees and they chase her. First of all, the parts of the film featuring humans are its weakest by far, and any scenes with the Mattel higher-ups, who it turns out have very little bearing on the plot, are the weakest of the bunch. Gerwig injects the same whimsical frenzy of Barbieland into the scenes set in the real world and the product is an incoherent attempt at comedy which ultimately falls flat.
Barbie eventually finds the girl who has been playing with her and it turns out to be a woman, Gloria (America Ferrera), who works for Mattel, and whose daughter, Sasha (Ariana Greenblatt), is the typical snarky teen. At some point, Gloria performs a monologue on the challenges of being a woman, which are true though and through, but would no doubt have benefited from less of a 'telling', and more of a 'showing.' The issue here is that Gloria's characterization feels surface-level. Of course, a deep, intense character study is not expected in a work such as this, and for all intents and purposes, would be highly unnecessary. However, some insight into the specificity of the character's condition would have gone a long way. Just a couple of scenes to set up how and why she's feeling at the end of her rope. The situation (suddenly thinking a lot about death, for one) that sets Barbie on a journey to find her is never fully explored. The good news is Barbie has a lot of heart; you never get the sense that Greta or any of the cast and crew aren't taking their jobs seriously, quirky as the material they're working with is. And yet, like the real-life Barbie, the film's politics will divide most people.  
As far as directing is concerned, Gerwig drowns the film in a sea of cinematic references, from hard sci-fi stories like The Matrix, and 2001, A Space Odyssey, to Grease, The Red Shoes, and Pinocchio. She is also clearly influenced by the works of French filmmakers, Jacques Demy and Jacques Tati, especially by their films, The Umbrellas of Cherbourg (which has the same tone and aesthetic as Barbieland), and Playtime (whose design is mirrored in the design of the Mattel offices). For all its effort though, Barbie never feels as fully realized as the works it's influenced by.  
My favorite scene in the film is a simple, heartfelt conversation between the fictional Ruth Handler, the creator of Barbie and co-owner of Mattel, and Barbie, the main character, about why the latter was created, and what she wants out of life. It's the beating heart of the story, the viscera that anchors the film's beautiful and abundant artifice. In essence, Barbie is an exciting live-action big-screen debut for the titular character that manages to be a fun ride while attempting a deconstruction of all the less-than-harmless parts of the brand (but how much critique can actually be done when the film is being bankrolled by Mattel themselves?). Sometimes, it works, other times, it falls on its face. Still, it's a huge swing on an established property by a filmmaker who brings all her indie sensibilities to this project, leaving it all on the line, taking advantage of the huge budget at her disposal.
Just like the works of other auteur filmmakers such as Wes Anderson, or Wong Kar-Wai, you will either consider it right up your alley, or it will leave you with a sour aftertaste.
Barbie premiered in cinemas on July 21.
Join the conversation in the comments section or on Twitter.
Sign Up: Keep track of upcoming films and TV shows on your Google calendar.
Side Musings
It might seem like I'm belaboring the point, but the star of this film is the tremendous production design.
The costumes also, courtesy of Jacqueline Durran, reflect extremely well the maximalism of the setting and characters; I see an easy Oscar nomination, and a very possible win. 
Lots of laugh out loud moments. Mine came during the bit about The Godfather.
I've noticed a lot of people being surprised by Ryan Gosling's acting chops in this. See Shane Black's 2016 crime comedy, The Nice Guys, for another instance of Gosling playing against type. 
Are you ready for the Mattel Cinematic Universe?