In May, Tunde Kelani's Ayinla (Netflix) and Biodun Stephen's A Simple Lie (cinemas) were our critic picks.
Looking forward to June, Nollywood psychological thriller House of Money (Ile Owo) is set for cinemas, Dr. Sid's directorial feature debut, The Order of Things, reboot/remake of a Nollywood classic, Glamour Girls, on Netflix and Akin Omotoso's Giannis Antetokounmpo biopic, Rise,  premieres on Disney+.
The Boys returns on Amazon Prime with a third season, Suicide Squad spinoff Peacemaker lands on Showmax, Rowan Atkinson popularly known as Mr. Bean stars in Netflix series Man Vs Bee and a Korean remake of Money Heist debuts on Netflix. 
---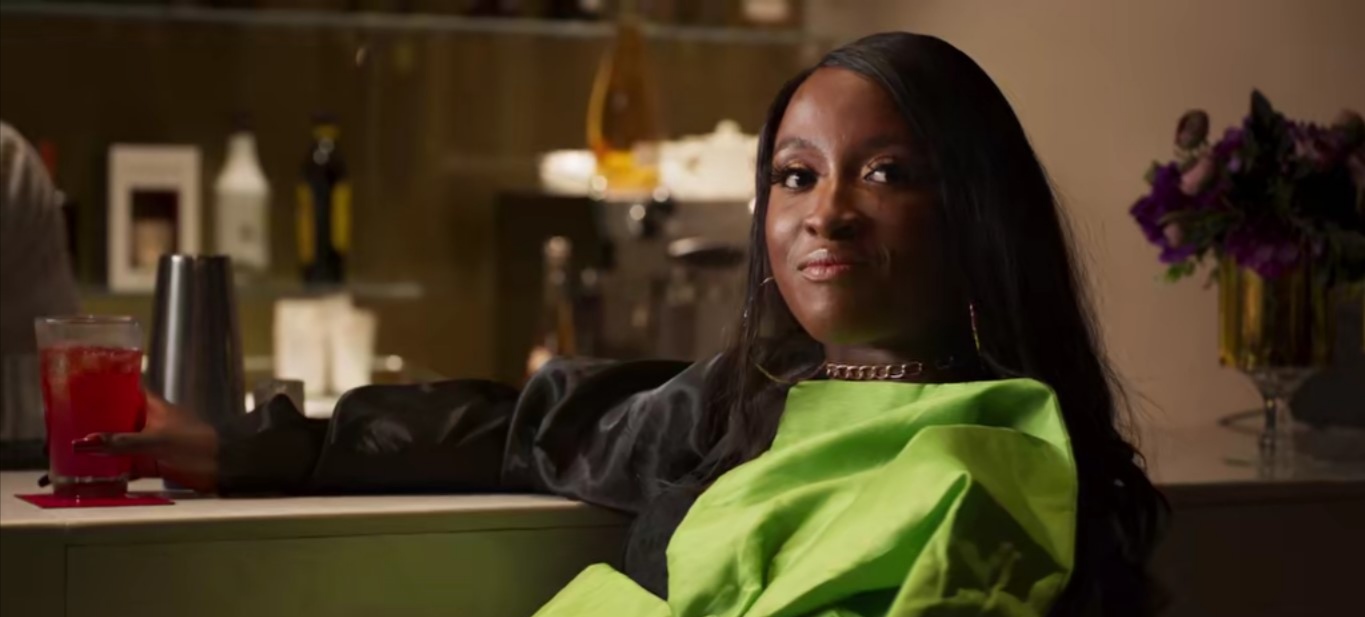 WKMUp Quiz: Which 'Blood Sisters' Character are You?
---
See the full list of what is available to watch in Nigeria in June below.
Highlight of New Films in Nigeria in June
JURASSIC WORLD DOMINION; final installment in the Jurassic World trilogy, an American SciFi action film that now sees dinosaurs living alongside humans in the world. Release date: June 10, in cinemas.

BREADED LIFE; originally released in 2021, and one of our best movies of last year, the Biodun Stephen-directed comedy is coming to Netflix on June 10.

HUSTLE; Adam Sandler returns in this sports drama as a basketball scout searching for the next big thing to save his career. Release date: June 10, on Netflix.

THE ORDER OF THINGS; Dr Sid's directorial debut on the big screen stars Timini Egbuson as one of two brothers trying to get married. Release date: June 10, in cinemas.

COLLISION; A South African crime drama on Netflix on June 16.

LIGHTYEAR; Buzz Lightyear in his own prequel origin story from the studio that brought you Toy Story. Release date: June 17, in cinemas.

SPIDERHEAD; Miles Teller, Chris Hemsworth, Jurnee Smollett star in this scifi thriller set in a state of the art penitentiary. Release date: June 17, on Netflix.

ELVIS; a biopic on the life of singer-songwriter Elvis Presley. Release date: June 24, in cinemas.

THE BLACK PHONE; Ethan Hawke stars in this horror captive thriller. Release date: June 24, in cinemas.

GLAMOUR GIRLS; In this Nollywood remake/reboot of the class story of escorts whose livesa re threatened after a theft and a kiling. Starring Nse Ikpe-Etim, Sharon Ooja and Joselyn Dumas, the crime drama premieres on June 24 on Netflix.

RISE; This biopic follows the family of the basketball brothers Antetokounmpo, from their lives as Nigerians in Greece to stardom in the NBA. Directed by Akin Omotoso, the film premieres on Disney+ on June 24.

ILE OWO (House of Money); Dare Olaitan, director of Ojukokoro and Knockout Blessing, returns with this horror thriller. Release date: June 24, in cinemas.

THE MAN FROM TORONTO; Kevin Hart and Woody Harrelson star in this comedy action flick that sees Hart mistaken as an assassin. Release date: June 24, in cinemas.
Highlight of New TV Shows Coming to Nigeria in June
Which of the film(s) and TV show(s) are you looking forward to the most? Did we forget any? Let us know in the comments below.
You can read the reviews to a number of the mentioned films and TV series during the month. Keep an eye out. You can subscribe to email notifications and follow us on our social media pages.
Track your favourite movies and TV shows using this calendar.