Director Biodun Stephen (Aki and Pawpaw) is not a new name in the industry and it is candid to say she is gradually making her mark. One of our best Nollywood movies in 2021 was Breaded Life, starring Timni Egbuson and Bimbo Ademoye in a convincing story that showed she's someone that has interesting humans stories to tell. Her 2022 film, A Simple Lie, is simply a reminder of how a facetious remark and desperate act can lead to a number of unforeseen catastrophes with a profound aftermath. A Simple Lie stars Bisola Aiyeola (This Lady Called Life) who plays Boma, a dejected woman who pines for a man's love. Luckily for her, she meets her ex, Xavier (Kachi Nnochiri), and plans to do everything to entrap him, including telling a lie that she has cancer. Xavier, however, with his own hidden intentions breaks the news to Boma's estranged friend, Donna (Bolaji Ogunmola). In the blink of an eye, there is a cohort of unexpected guests at Boma's house due to a simple lie she has told, leading to a string of disastrous events that permeate the movie.
---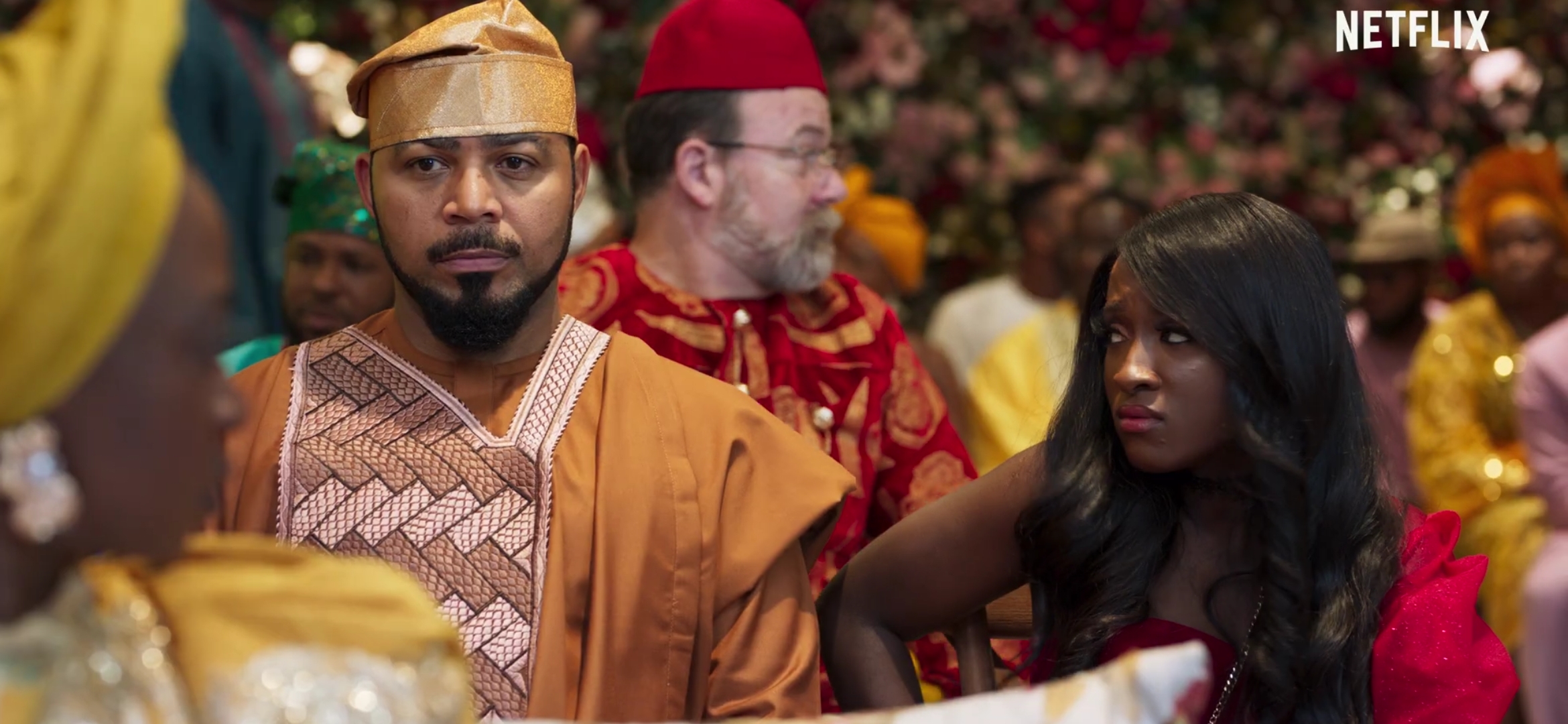 Trailer: Ini Dima-Okojie, Nancy Isime, Deyemi Okanlawon, Kate Henshaw in Dramatic-Thriller Four-Part Series 'Blood Sisters'
---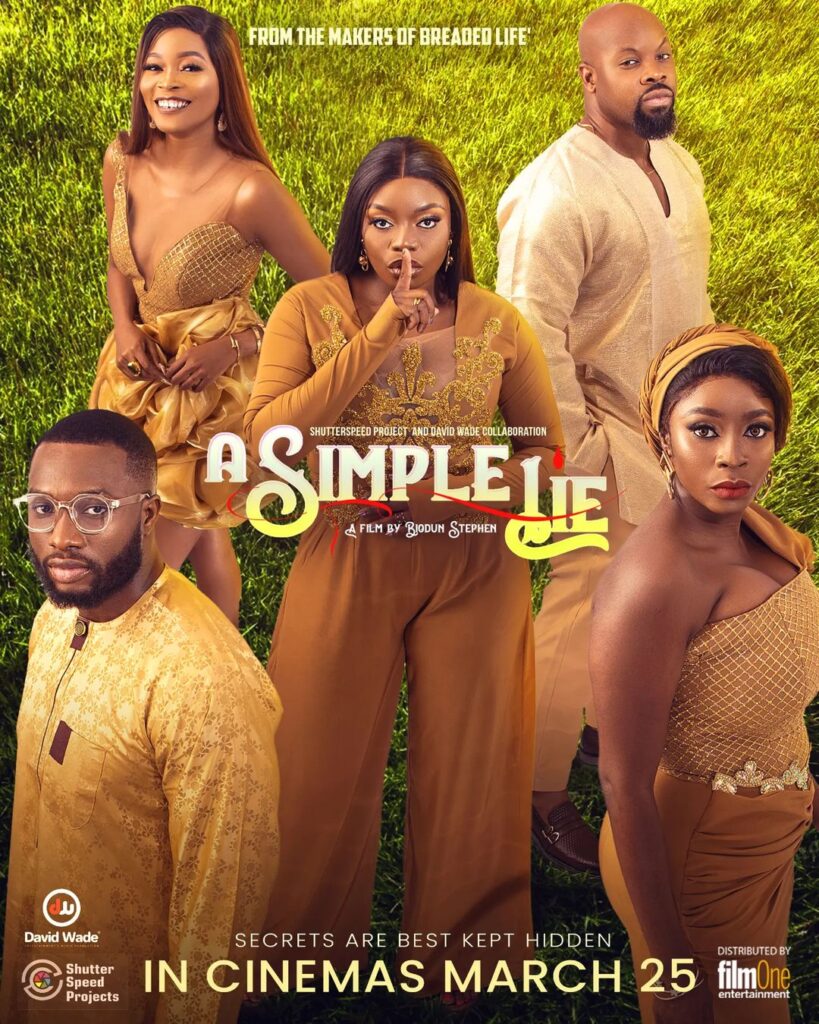 The 1hr 30min movie gives viewers time to revel in the lives of the five people, each with one or more secrets waiting to unfold. Majority of the movie's scenes take place in a single setting, a gimmick that could have backfired if not directed with dexterity. Nonetheless, A Simple Lie flourishes and retains viewers' interest throughout the movie's runtime. Also, it works well as a good comedy and doesn't falter in this aspect till the very end. Something that doesn't quite pan out well is how the reactions to the reveal of certain secrets do not convey the same intensity that the secrets carry. With the humour imbued around the characters, which would surely stifle a laugh from the viewers, there is little or no consideration for the characters' reactions to the climatic strings of events. Additionally, many of the secrets revealed revolve around almost one single element, sex, which can be exhausting at a point. However, considering it is always a topic of discussion in every sphere of life, then it is just as important.
---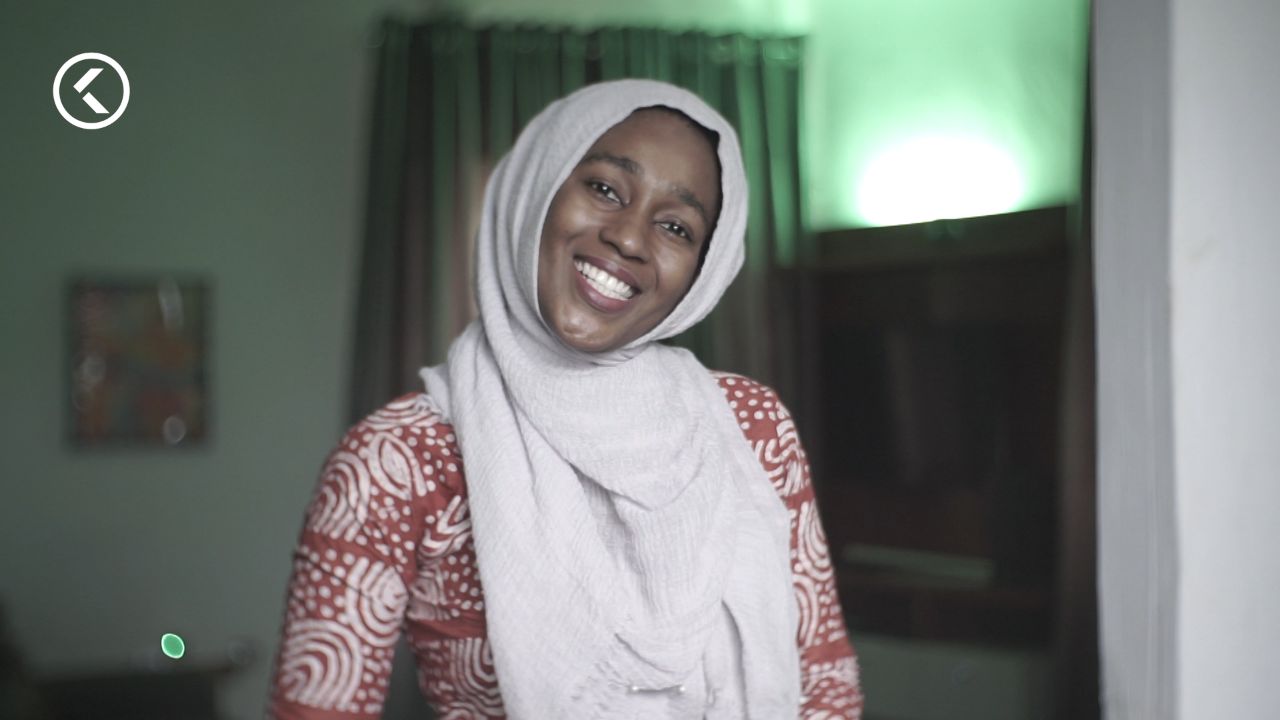 Film Mischief 2022 | 6 Questions with Akorede Azeez: Applying for the Netflix-UNESCO Competition, Experience as a Film Rat and Finding Her Voice as a Filmmaker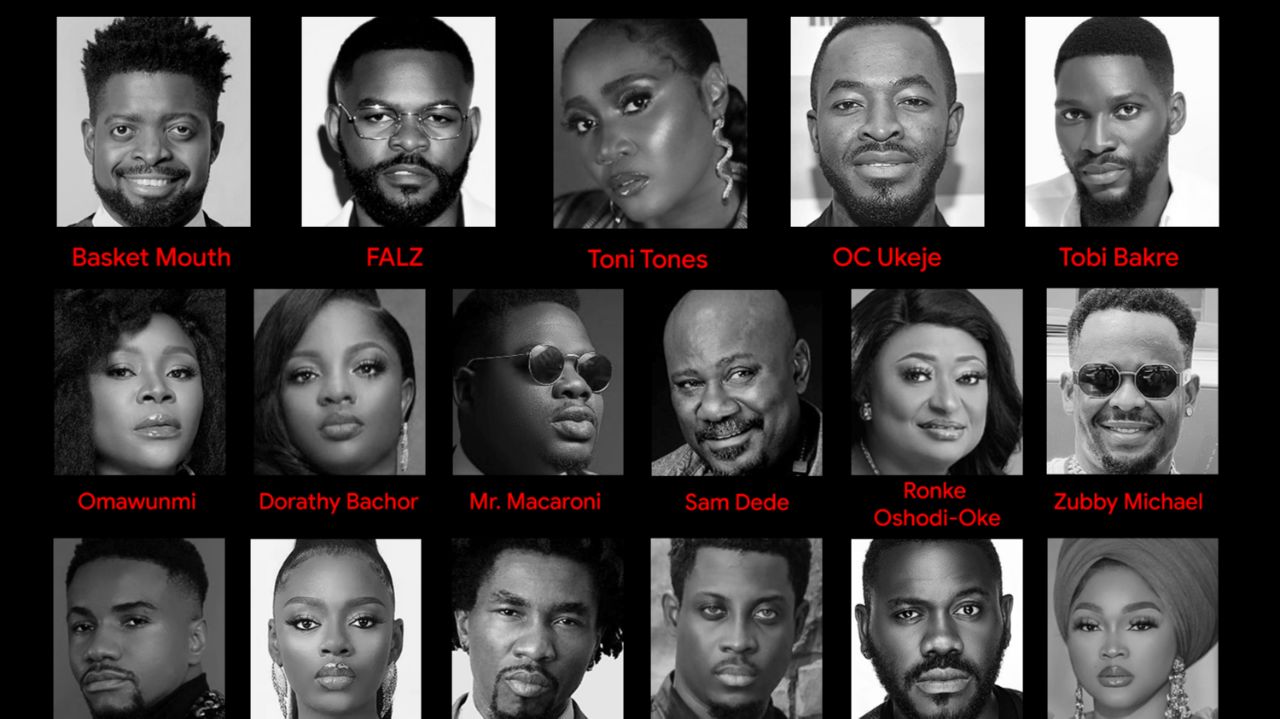 Basketmouth, OC Ukeje, Falz, Tobi Bakre, and Toni Tones Lead the Cast of 'Brotherhood', First Film Off GreoH Studios' 2022 Slate
---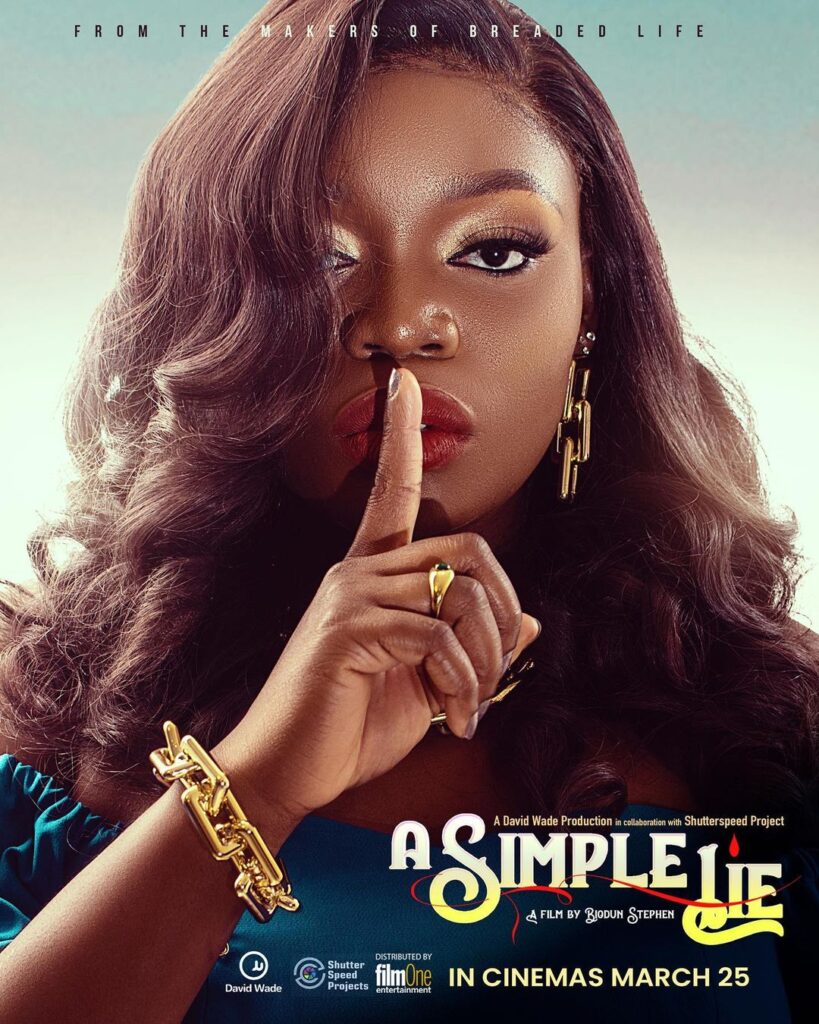 Asides the natural comedy that doesn't feel forced, the casting is another element that makes the movie worth watching. Bisola Aiyeola once again shows she is good at what she does and has the acumen to play dramatic characters just like in the Valentine's flick Dinner at My Place. The applaudable performance doesn't end with her; Adeaga-Ilori (aka Kiekie) who plays Boma's friend, Fade, comes off as the 'noisily insistent' figure but yet turns out to be the most memorable character in the movie. Many of the movie's comedic parts are written around her and she doesn't make it too excessive, tuning down to the desired effect when needed.
Surprisingly Mannie Oiseomaye, the scriptwriter behind Head Over Bills, a movie that suffers both in narrative and character development, also penned A Simple Lie. He holds the fort in A Simple Lie and seems more in control and with a director who knows her onions, the result can be deemed positive. As much as the movie has its fun and appealing elements, the feeling it gives is ephemeral and closes with the cogent fact that no lie is too small.
A Simple Lie was in cinemas in 2022 and is now available to stream on Netflix.
Rating: 6.8/10
Share your thoughts in the comments section or on our social media accounts.
Keep track of upcoming films and TV shows with Google calendar.
Side Musings
Fade is that one crazy friend everybody has.
I have always loved Bisola Aiyeola since I saw Skinny Girl in Transit. With some of her other movies that I have seen, she has never made me doubt her acting talent. Even when a movie proves to be terrible, she always holds her fort.
Xavier did not have much to do in the movie except sit down like a "bald-headed looking monkey".
The movie will definitely bring out a lot of "eh" and "wow" and I never felt like I wasted my money after the watch.