Earlier this month, Tunde Kelani's 2021 semi-biopic on the legendary Apala musician from Abeokuta, Ayinla Omowura, eponymously titled Ayinla was re-released on Netflix. It has received a mixed reception. Some consider it a masterpiece, while some describe it simply as boring. Ayinla might be considered by viewers as not exciting enough, probably because the film doesn't have an overriding conflict that drives the plot, rather the plot progresses from one minor conflict to the next as it chronicled the life of Ayinla. 
---
Movie Review: 'Ayinla' and "Chronicles of a Death Foretold"
Best Nollywood Directors in 2021
---
Ayinla premiered in cinemas to a limited audience last year, grossing over 90 million naira, its arrival on Netflix was highly anticipated and there were possibly expectations of revelations of never before heard secrets or confirmation of rumours about the famous musician. But something is to be considered, what might be the reason why this film was made? What if the lack of excitement is intentional? 
Is the director's intention fulfilled? In films like this, biopics and semi-biopics, there's a large chance of the excitement being on a low as it is often an already known story, there are little to no unexpected twists; in fact, at the beginning of the film, we are intimated with the details and circumstances of Ayinla's death, so watching the film might feel like waiting for his death to happen. 
For comparison, Ayinla—produced by Jade Osiberu's GreoH Studios— is similar to Brian Singer and Dexter Fletcher's Bohemian Rhapsody, a film on Freddie Mercury's life and his band, Queen's rise to stardom. The facts of this story are already known although some are tweaked in order to fit the plot and drive the story. The driving features of the film are the portrayal of Freddie's musical prowess, his eccentricity, his downfall and redemption with one of his greatest performances ever. For people already familiar with this story, this might just be a trip down memory, emotional nostalgia is induced. The same can be said of Ayinla, the climax of the story is Ayinla's death, the conflicts leading to it might have been embellished but the details are no secret, so this might cause some desensitization. 
---
Retro Review: 'Ṣaworoidẹ' and Timelessness
Basketmouth, OC Ukeje, Falz, Tobi Bakre, and Toni Tones Lead the Cast of 'Brotherhood', First Film Off GreoH Studios' 2022 Slate
---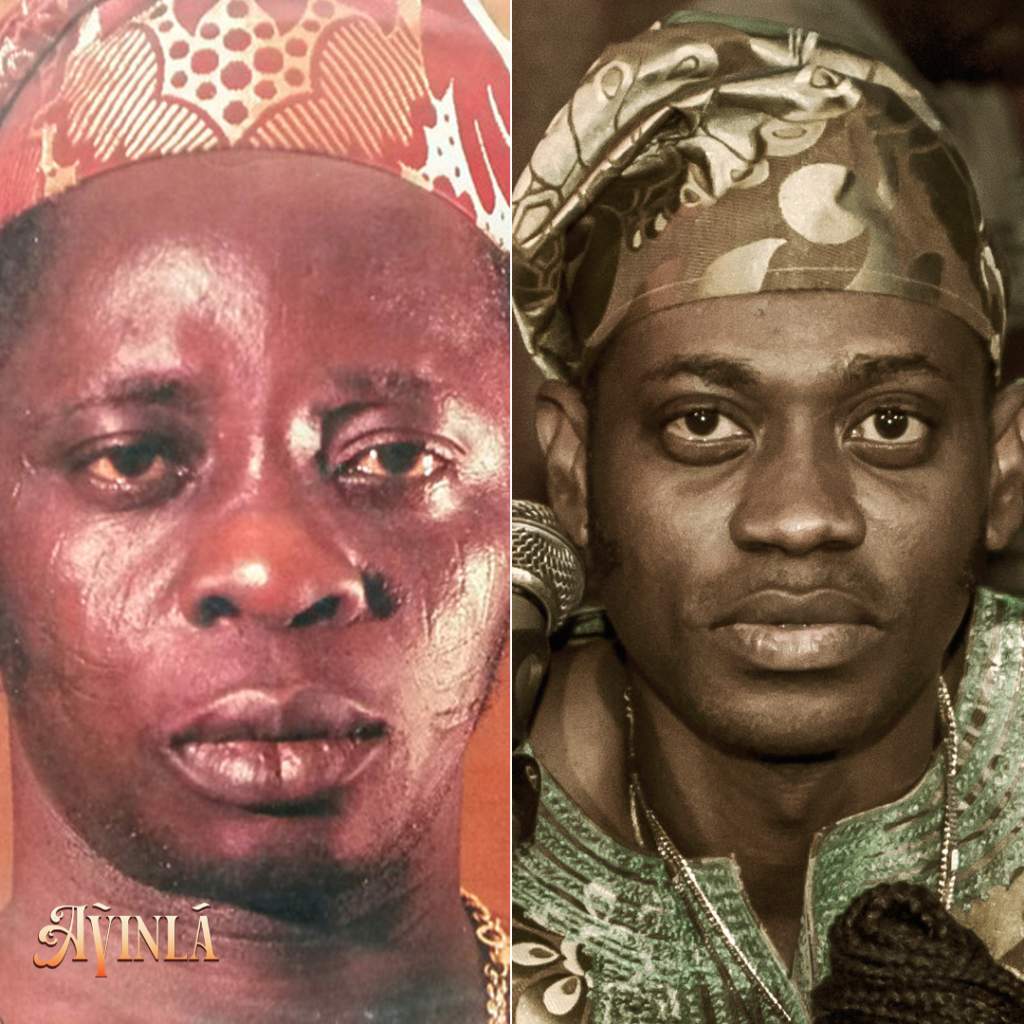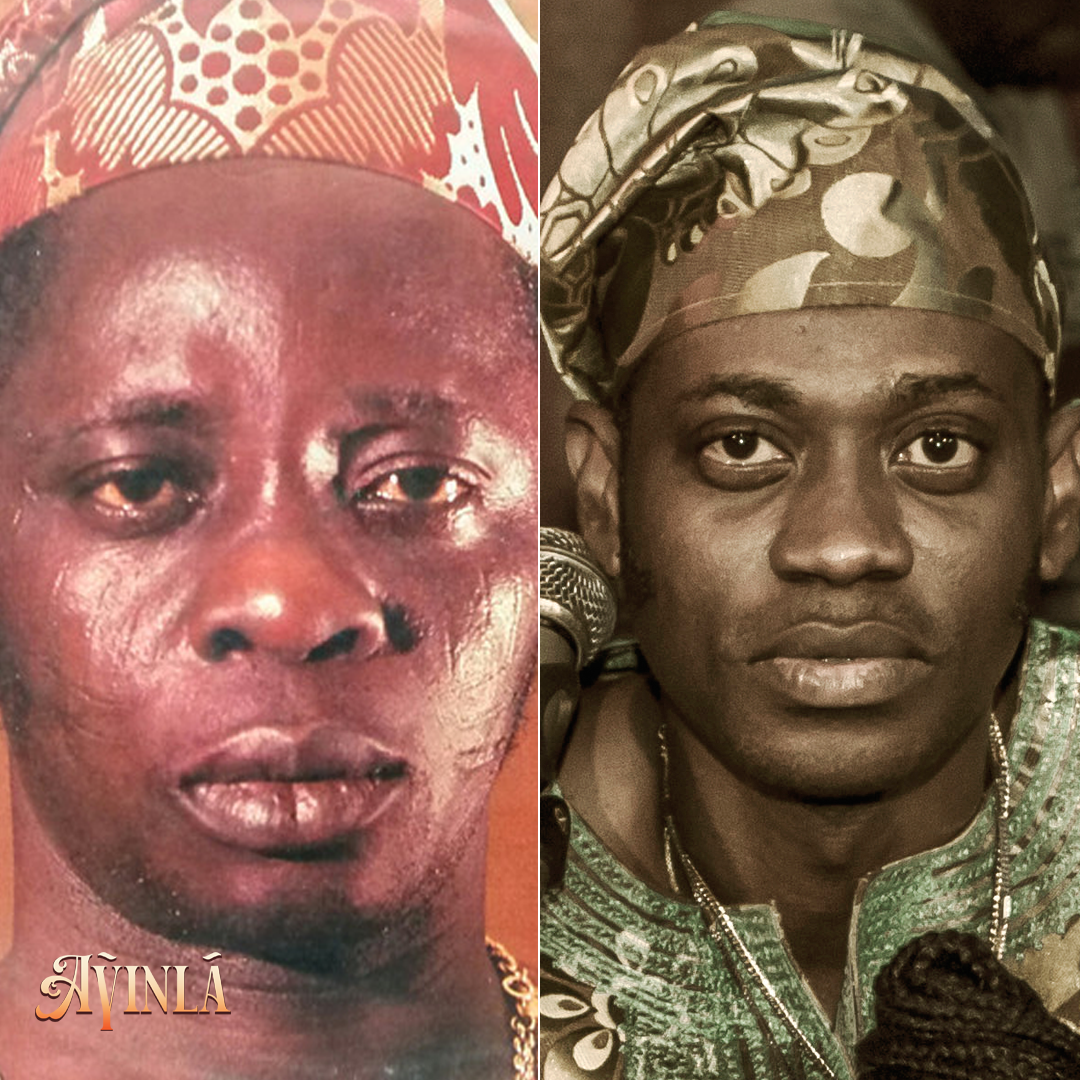 Although Ayinla is not without its flaws—the stark difference between Lateef Adedimeji's voice and Ayinla's voice in the records used in the film and poorly choreographed fight scenes— one thing is for sure, it is not a blunder from Tunde Kelani, who has made his mark in Nollywood with films like Oleku and is critically acclaimed in the global film sphere. Ayinla is a beautifully made film, evidently well structured with a story that builds up gracefully till the end. Like all of T.K's films, Ayinla is visually pleasing, the aesthetics are purposeful and on point. 
Kelani's films always feel like he's giving a lesson on filmmaking and Ayinla borders on being a documentary. Many people probably don't like the feeling of being in a class while watching a film. I believe, personally, that the film's purpose is a means of immortalizing one of the greats of Abeokuta, with the director being an Abeokuta native himself. Furthermore, the target audience could be the older generation and old souls, Apala lovers— a trip down memory lane that brings feelings of regret and thoughts of what could have been. 
Ayinla's persona is bared, his temperament, eccentricity and hubris that eventually lead to his death. One falls in love with the character and despite it being "boring", one still gets emotionally invested in the story and finds themselves hoping in futility against a definite end to the story and catharsis is induced. Also, Ayinla like Bohemian Rhapsody is a rich show of music, Apala music, and surely through this film, Ayinla's music must have gained new lovers. 
Ayinla, one of our best Nollywood movies of 2021, is a wonderful piece of art that might not be well appreciated, especially by the younger generations because of its unfamiliar narrative style and the insignificance of Ayinla and his music to them, but this doesn't change the fact that it is a well-made film. 
Share your thoughts in the comments section or on our social media accounts.
Keep track of upcoming films and TV shows with Google calendar.
Ayinla is currently streaming on Netflix.