Something Special is the latest outing from Fruitful Studios, a production company located in Lagos. In the vein of Juju Stories, the most recent movie from the Surreal 16 trio, Something Special is an anthology of three stories centered on three special moments in the lives of its characters. Written and directed by Precious Asuai and Oluwatosin Oyalegan, the stories are all set in Nigeria and are explorations of love in the form of certain moments in people's lives and how those moments impact them.
---
'The Pick Up' Review: Minimalist Short Film Digs Deep into a Bag of Expressiveness
---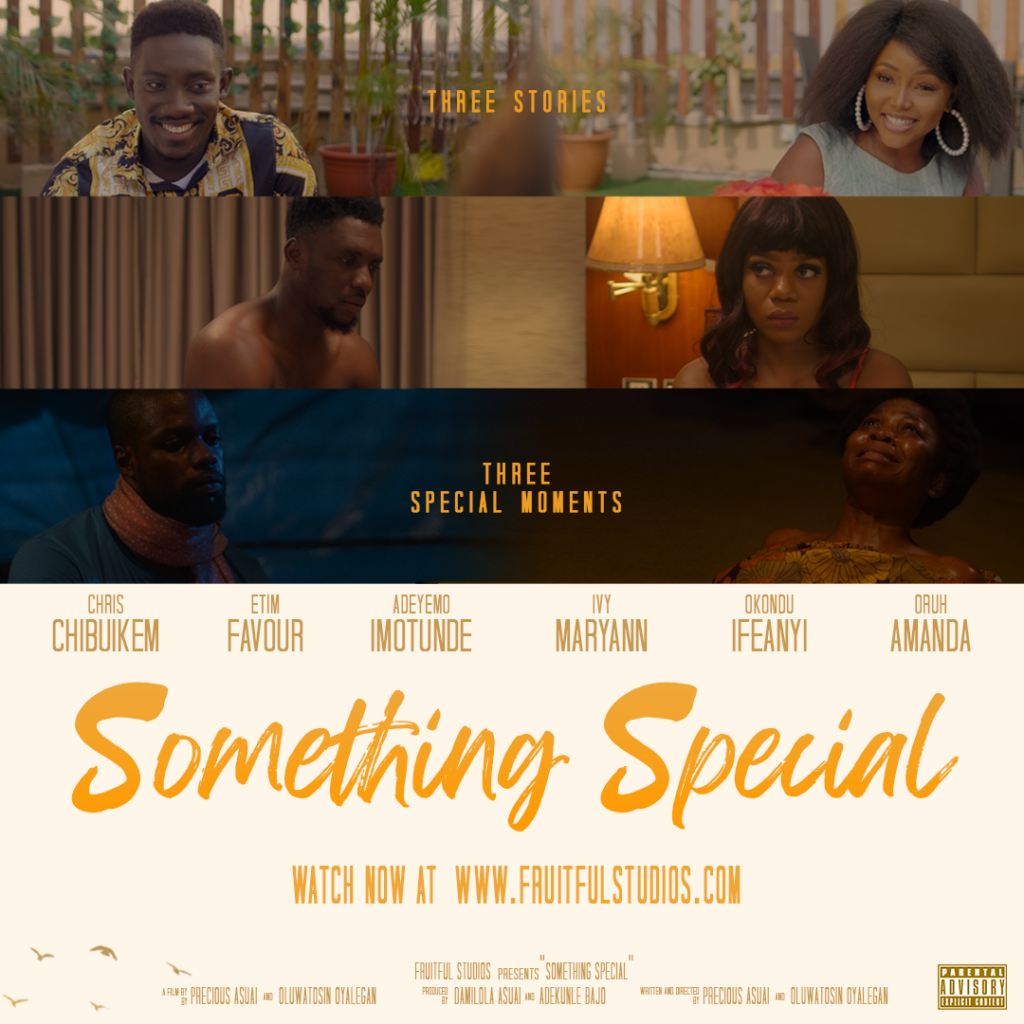 In the first one, three men have kidnapped a pregnant woman and are holding her in a dilapidated shed, strapped to a chair and blindfolded. The kidnappers are aggravated after finding only seven thousand naira in the woman's bank account and just one number in her contact list. They call the number in an attempt to ask for a ransom but are again disappointed when the person does not pick up. Things get even more complicated when the woman's water breaks and she seems to be going into labour. The men, initially planning to dispose of her, decide to simply leave her there instead. After a while, one of them returns to help the woman. She first refuses his assistance, as anyone would, but the pain becomes unbearable and she gives in, but not before telling him: "You think you can do one good thing, and suddenly all your sins are washed away?" 
It is revealed that the woman is all alone in the world. The one contact she has wants nothing to do with her. The kidnapper also opens up, telling the woman about how he had to drop out of medical school after falling on hard times. The characters, despite the less-than-ideal nature of their meeting, bond in that moment. We have all been affected in one way or another by the special brand of pain that being a Nigerian inflicts, and in this first story, the filmmakers highlight these similarities, urging us it seems, to be kinder and more compassionate. 
The second story is a rollercoaster ride, going from one plot point to the other at whiplash-inducing speeds. It manages to mix romance, friendship, a coming-out story and a cancer diagnosis in all of thirty minutes. Juggling these many elements prevent the story from gaining any considerable emotional foothold. There are hints of masterful visual storytelling across all three stories, but like a flash in the pan, they're gone too soon to register on an emotional level.
---
Short Film: 'Hers, Mine, Ours' Review
Short Film Review: Fatimah Binta Gimsay's 'Ijo'
---
Something Special, as a whole, is not without its shortcomings, ranging from messiness in tone to performances from the actors that pull no surprises and reveal little depth, which is something necessary to properly execute stories like these. The audience has to care and empathize with these characters, and in less than 30 minutes no less, because the runtime is about 80 minutes in total. There are feature-length dramas that struggle with getting the audience inside the characters' heads, to get them to identify with them and understand their motivations. Therefore, this problem isn't peculiar to Something Special but unlike feature dramas, this movie doesn't have the luxury of time.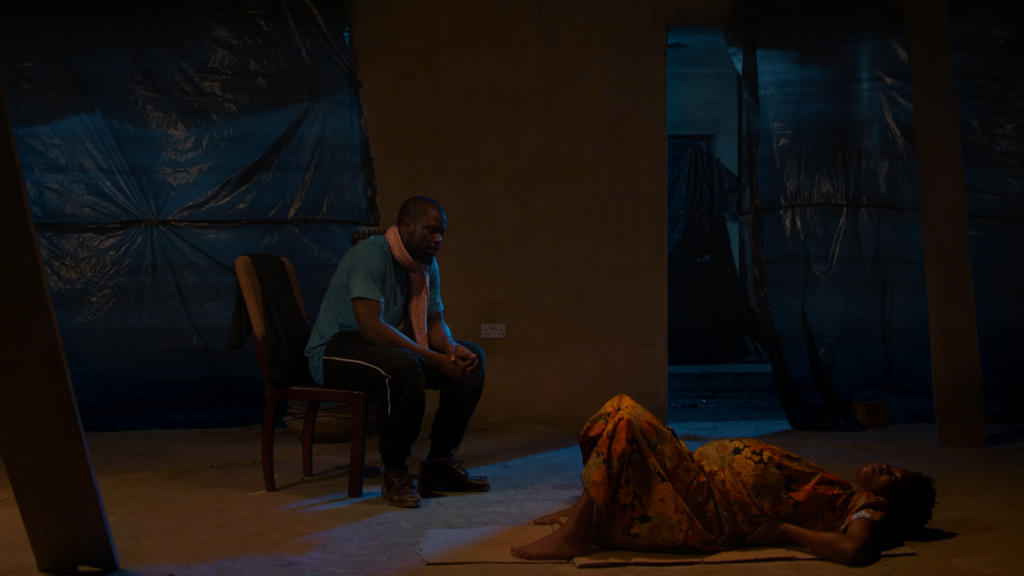 Something Special wants to be a gritty and realistic portrayal of the lives of Nigerians, with a dash of sentimentality at the centre, but it's almost afraid to get its hands dirty. It plays the hits, touching all the beats you would expect from the telling of stories like these but fails to bring any nuance or fresh perspective to the execution. It's a drama that doesn't do the work necessary to earn any form of catharsis from the audience but demands it anyway. It shoots for the moon and misses the mark by about ninety degrees. At the end, you're left feeling empty, wishing that it had been a lot better.  
By 'better,' I'm not referring in any sense to the technical aspects of the production. For the most part, the direction, editing and cinematography are admirable. Even commendable. The lighting in the first story is a perfect balance of warm and cool temperatures, which contrast sharply, much like the situation which sees a pregnant woman bond with her kidnapper while she's going through the grueling process of childbirth. 
The issue here is with the writing and the performances. The characters fail to inspire any lasting motions in the audience. Across all three stories, the characters are going through something terrible, whether it is a cancer diagnosis or going into labour in a shed miles away from town and the nearest hospital. The movie imagines that it doesn't need to put too much effort because these circumstances are sympathetic on their own. But the payoff is in the details. Like acclaimed filmmaker Greta Gerwig says, the more particular you make something, the more universal it becomes.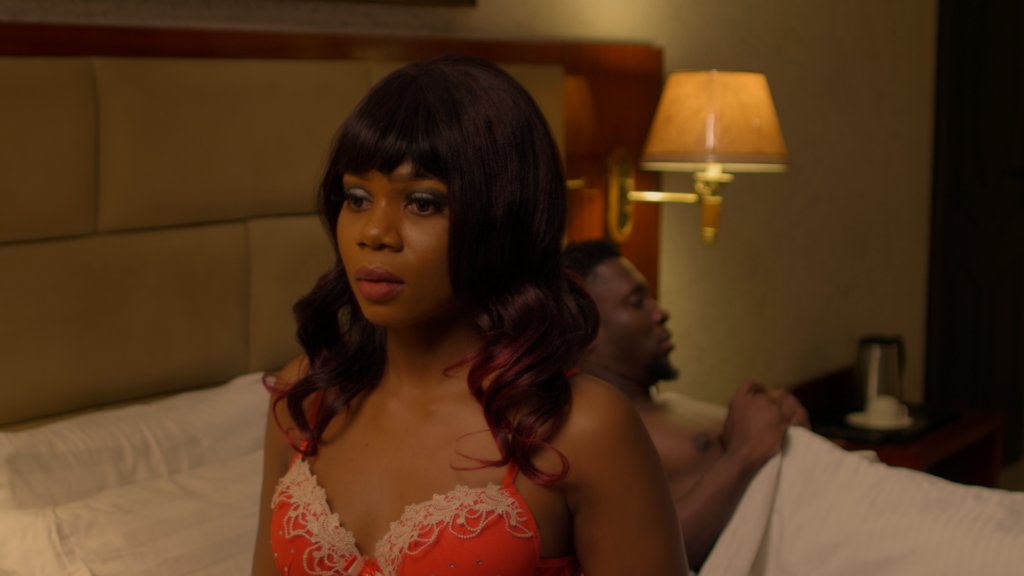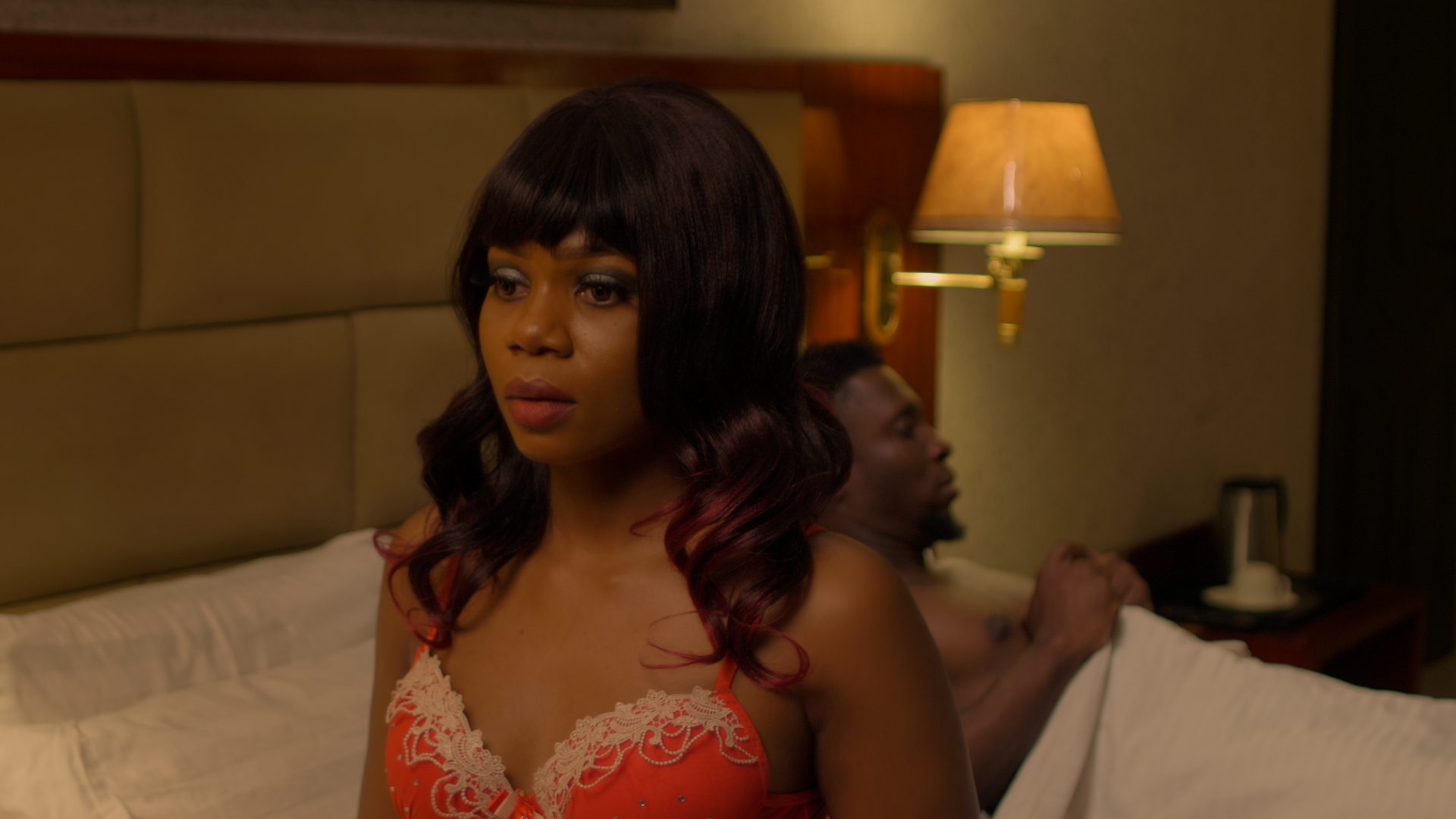 The third story is about a guy who seeks out the services of an escort in a bid to have his first sexual experience. The night ends up going differently than they'd both planned. She tears up at being called a prostitute and he opens up about why he sought her services in the first place. This is probably my favorite story of the three, because of the tender way it handles the characters, neither telling the audience to judge them or take their side. It simply opens a window into a night gone wrong, (or right, rather) and asks us to observe. What are we observing? Well, like Humphrey Bogart's Rick Blaine said to Captain Louis Renault at the end of Casablanca (1942), it's the beginning of a beautiful friendship. 
And that is the advantage of a project like Something Special. Its ethos is more than necessary in our current world, where everyone seems in a hurry, too busy to think about the next person, too self-involved to stop to consider their plight. Something Special says we're more alike than we realize, and we need to start making life easier for each other in any way we can. 
Share your thoughts in the comments section or on our social media accounts.
Keep track of upcoming films and TV shows with Google calendar.
Side Musings
In the second story, I found myself really surprised and confused at the girl's decisions. With better writing and a more compelling performance, it could have been a home run. 

I realize this is a low-budget film but I couldn't stop thinking about how some flashbacks might have greatly helped the audience identify with the characters. Especially when the kidnapper is telling the pregnant woman his story. Sometimes, it helps to keep things lean and focused. Most of the time, showing is better than telling. 

Did I mention that the third one is my favorite?
Watch Something Special here.