Blood Sisters is a four-episode Nollywood series co-directed by Biyi Bandele (Half of a Yellow Sun) and Kenneth Gyang (Confusion Na Wa). It was created by Temidayo Makanjuola and produced by EbonyLife's Mo Abudu and was available to stream on Netflix from the 5th of May 2022. The limited series unpacks quite the troupe with its cast of fine actors: Kate Henshaw, Deyemi Okanlawon, Nancy Isime, Ini Dima-Okojie, Genoveva Umeh, Gabriel Afoloyan, Kehinde Bankole, Ramsey Nouah, Uche Jumbo, Keppy Ekpeyong-Bassey, Segun Arinze among others. 
Since its premiere, the series has become quite popular among viewers and critics. Some have applauded it for its "infectious mix of melodrama, dark humour and social commentary on domestic abuse." This doesn't mean, however, that Blood Sisters is without its missteps. It would be our pleasure to point them out, but first, we examine the best bits.
---
'Blood Sisters' Co-Director Kenneth Gyang on Directing the Series, Addresses Nudity Criticism and Explains the "Universal Approach" to Successful Filmmaking
Massive spoilers ahead if you haven't seen Blood Sisters. You can check our (somewhat) spoiler-free review here instead.
Blood Sisters: Best
Acting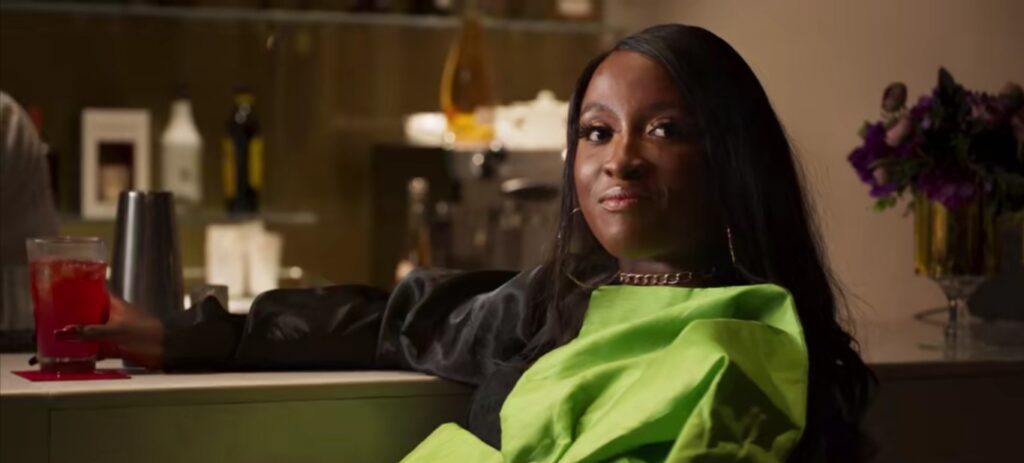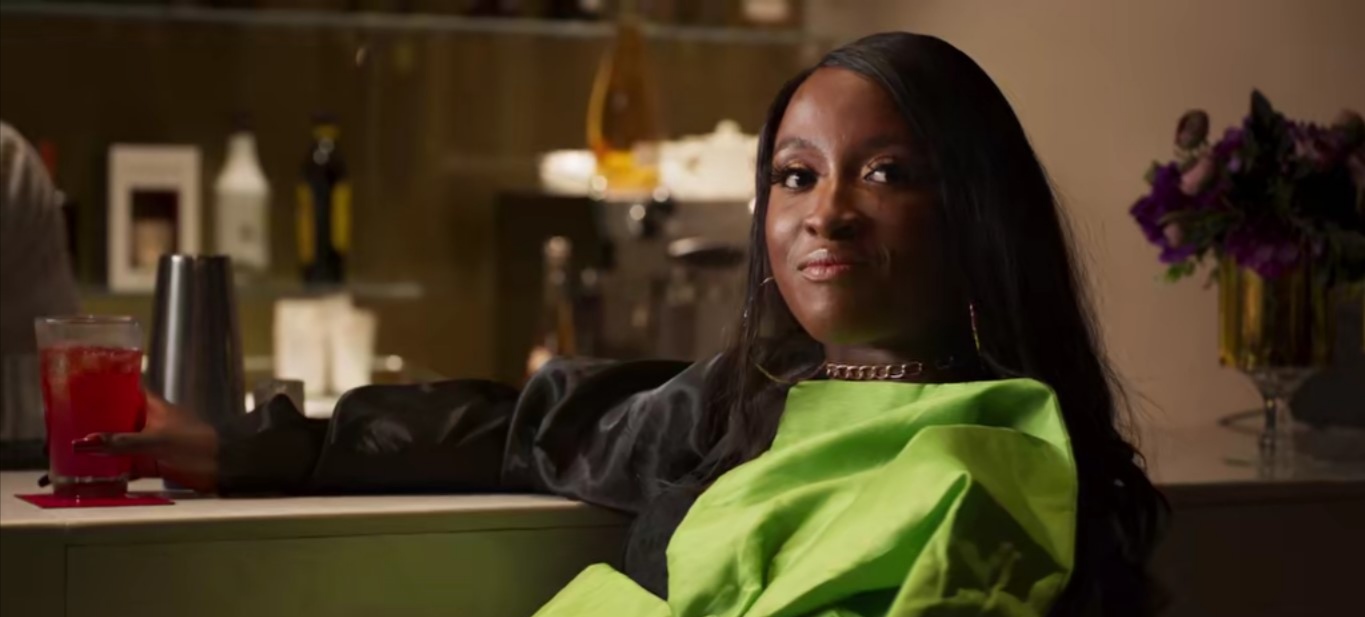 With such a first-rate cast, it is little surprise that Blood Sisters boasts superior acting performances. Take our protagonists, played by Nancy Isime (Kemi Sanya) and Ini Dima-Okojie (Sarah Duru). Their ride or die, bestie-and-I-against-the-world relationship was so genuinely depicted throughout the series, that it might make actual close-blood sisters jealous. That's not easy to pull off and for that they deserve credit. 
Another who stole the show was Genoveva Umeh (One Lagos Night) as Timeyin Ademola. Oh my! What authentic acting! Her portrayal as an addict daddy's girl is one of the highlights of the mini series which kept lively what otherwise would've been considered dull if played by a less talented actress. It is no wonder they kept the character around long enough, should plans for a sequel be confirmed. 
Other notable mentions are Kate Henshaw (Uduak Ademola), Deyemi Okanlawon (Kola Ademola), and Uche Jumbo (Mrs. Duru) if you could excuse the latter's switch from regular Nigerian accent to Igbo and back. 
Aerial Shots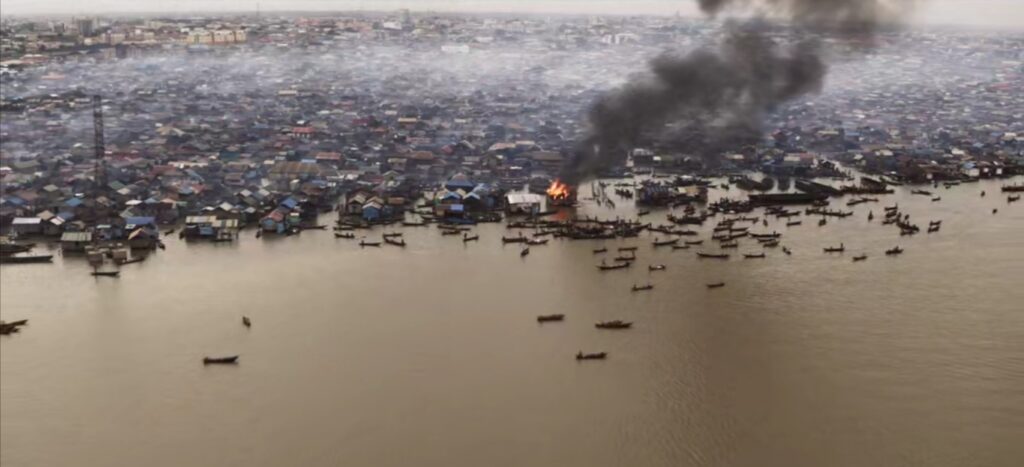 The cinematography used in Nollywood movies is an improvement from what it used to be. Sure, more work needs to be done but we were particularly impressed with the cinematography of the miniseries, especially the aerial shots. While we spotted clumsy action scenes and overdone citywide views, the ghetto aerial shots were a surprise and delight to watch. There's a running gag that every Lagos based Nollywood movie has to cameo the Lekki bridge and although Blood Sisters was guilty of that too, the mini series attempted to balance its aerial photography well by transitioning from cityscapes in the first two episodes to aerial views of slums like Makoko in the third. Such contrast tied in well with the plot and added quality to the series. 
Costume Design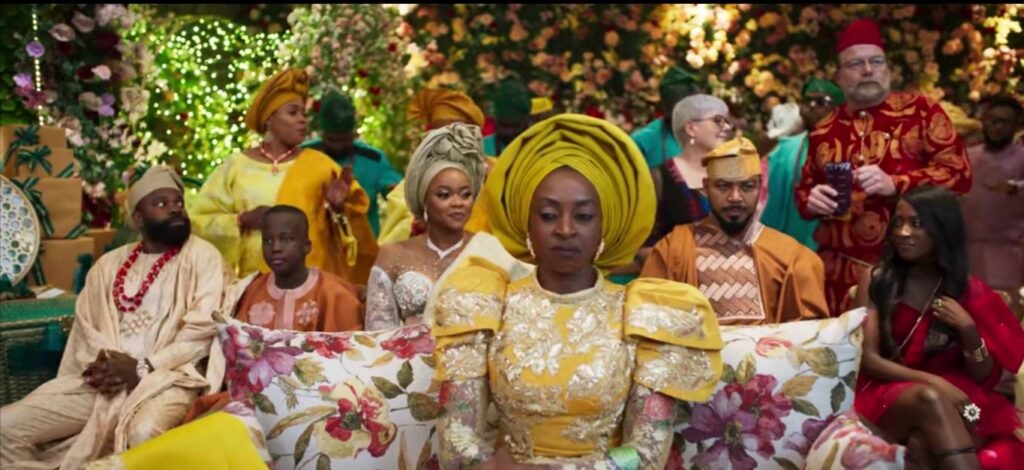 Some viewers have nit-picked Kate Henshaw's (Uduak Ademola) lack of stay-in or casual clothes, rather dressed like she's about to host an executive dinner party throughout the series. Well, some of us don't mind. Uduak's attires attest to the character's power as the matriarch of a powerful elite family. Her fashion style came with the territory, there's nothing like 'going over the top.'
Noteworthy also is how the costumes and makeup of our protagonists reflected their downturn from upper-middle-class Lagos babes to fugitives on the run hiding out in shacks and rural areas. One must admit that ghetto does look good on Nancy Isime and Ini Dima-Okojie. Other actors too were appropriately outfitted, especially the supporting cast during the wedding ceremony in episode one, all except one that is (more on him next). Dare we say that although Kola Ademola might be a bride beater, one cannot argue he has his mother's elevated taste in fashion. The gold engagement dinner dress he demanded Sarah change into was better. 
---
'Blood Sisters' Review: A Bloody Promising Affair Between Netflix and EbonyLife
WKMUp Quiz: Which 'Blood Sisters' Character are You?
---
Blood Sisters: Worst
Blade? More Like Blunt Pencil Sharpener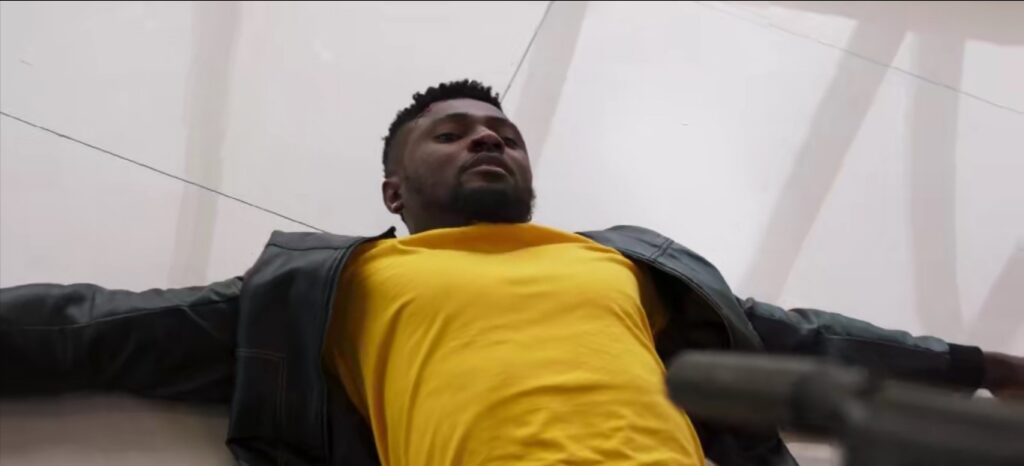 Femi Ademola, envious of his younger brother Kola, decided to have the latter assassinated because that's what you do when you're jealous of your sibling – you kill them on their wedding day (SMH). He contracted a hitman, Blade, to do his dirty work without questioning how probable it was to eliminate the groom of a high-profile wedding and get away with it. Even the hired killer commented that Femi was "ment" but common sense was out the window at that point because he agreed to the job. Blade, by the way, is the absolute worst! For someone described as a 'seasoned career criminal', he is a distasteful character and a much worse assassin. Who attends a 'big man' wedding on a T-shirt, jacket and jeans without immediately raising red flags? He made no effort to blend in or get close to his target without drawing attention. Eventually, all his weapons and even his perma-frown didn't prevent him from being whopped by the groom in agbada. Seasoned career criminal indeed! 
We didn't see much of Blade again until later on when he was interrogated by Inspector Obasanjo. Not too long after, he blackmailed Femi and they both met in Blade's apartment for settlement. That would be the last dumb decision the character made as he was killed off by one of Femi's bodyguards. Everyone knows you pick a neutral location for a payoff and not one's residence. Just ask the also dead photographer.
Groom 727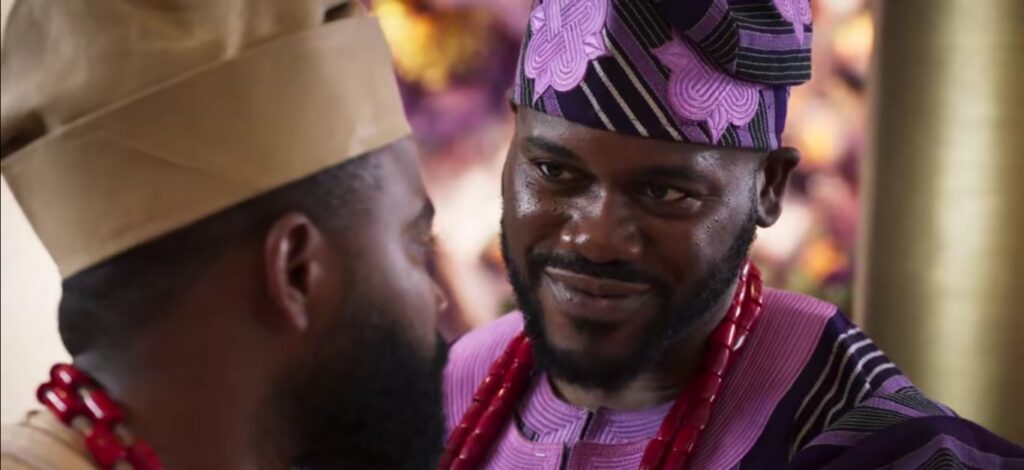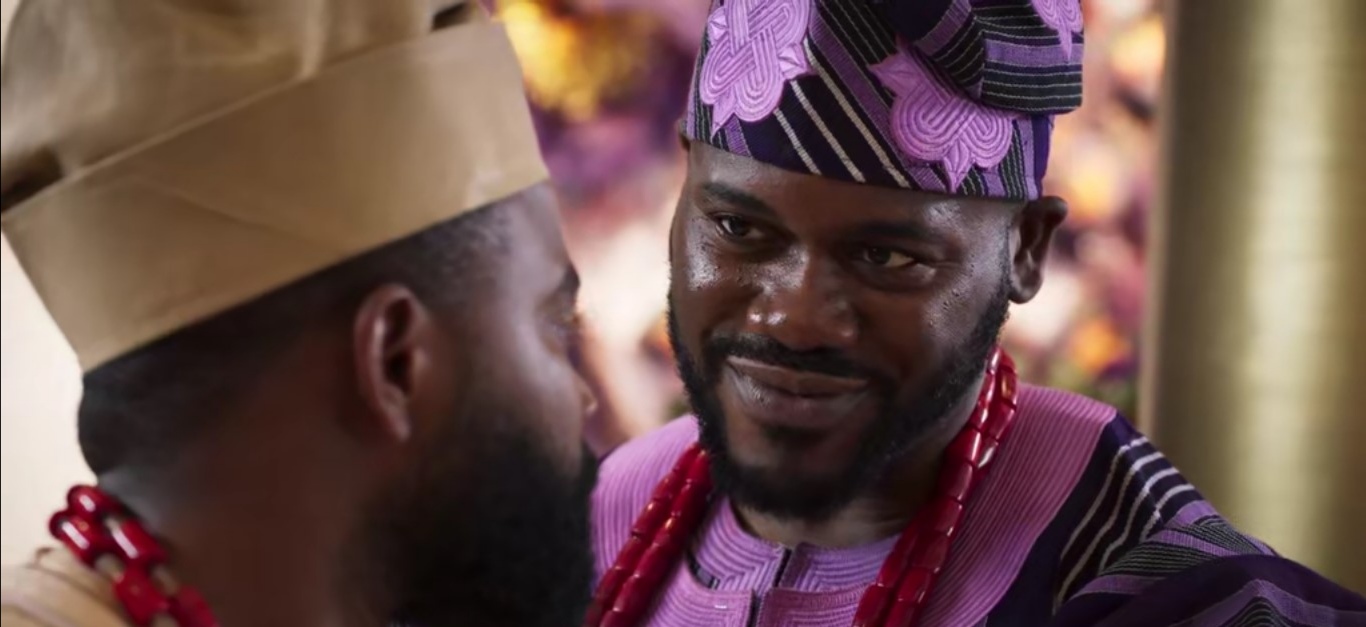 Unlike the best man, we couldn't find up to 727 things about the groom to worry about but we did find a few. When we first met Kola Ademola, he was in a meeting closing a major deal for his company while sketching a portrait of his bride-to-be at the same time. Maybe doing so was supposed to make him seem 'fresh' but the character comes off as dismissive and condescending from the get-go. On the D-day, after the fight with Blade, Kola had security escort the assassin out of the hotel and nothing more. Surprising that Kola who might have ordered Uncle B to manhandle Kenny (Sarah's ex) just for showing up at the engagement dinner the previous day, will let a hitman who could've killed him just go scot-free. 
As you may know, Sarah finally decided to grow some balls and call off the wedding last minute. Sure, this didn't sit right with Kola, so he began choking her, maybe hoping that the reduced blood flow to her head would change her mind. Thank heavens for Kemi and Blade's gun that fell out of Kola's agbada because the latter thought it right to carry a gun under his Aso-oke around his wedding instead of stashing or discarding it as a normal person would have.
"Start from the head. There's less bones there"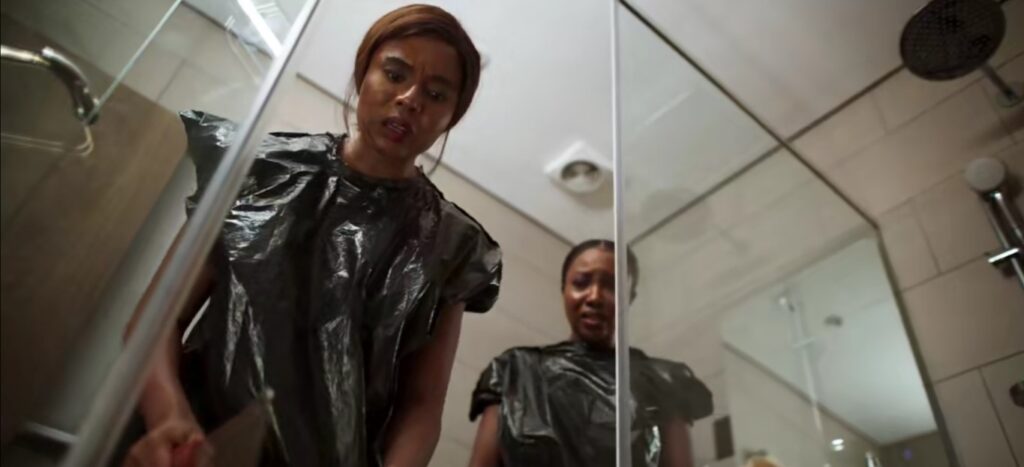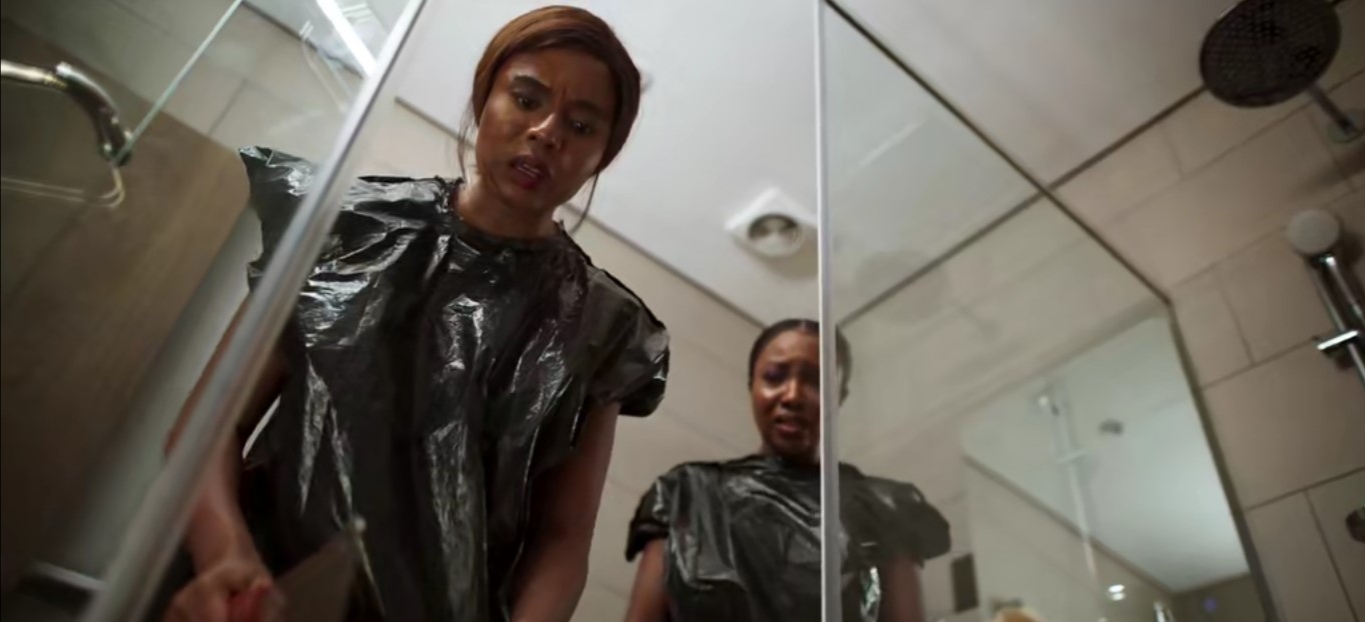 The scene in episode one where Sarah asked Kemi to switch places because it seemed like Kola's body was staring back at her was funny as hell. So funny that it almost made us forget the problem with that scene. Please, pardon us for getting a bit graphic next. Usually, when murderers have to get rid of a corpse, they separate the limbs and head from the torso, making the body more manageable to dispose. Just beheading Kola's body leaves a large piece of it left and doesn't make his corpse any easier to handle. Plus, it makes the crime scene messier from all the blood. 
We are not saying that Sarah and Kemi should've handled Kola's body serial killer style as we earlier described. We aren't psychopaths. Just pointing out that beheading wasn't the best way to go about the whole situation. 
One could argue that Kola didn't have to be killed at all. Kemi could've run out and screamed for help when Kola was assaulting Sarah. Instead, she aimed for the assailant's head in the first with a wooden piece before settling for the gun later, so maybe killing Kola was always part of the plan all along. Who's to say?
Unnecessary Baggage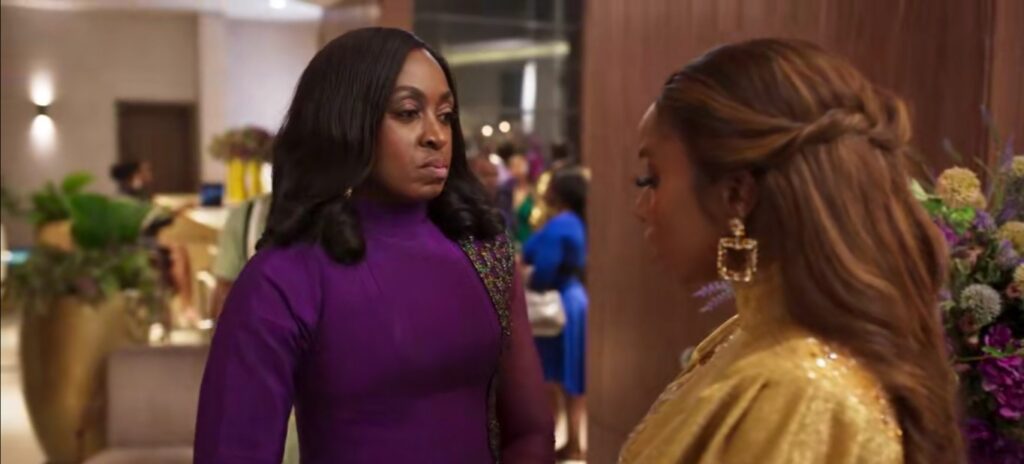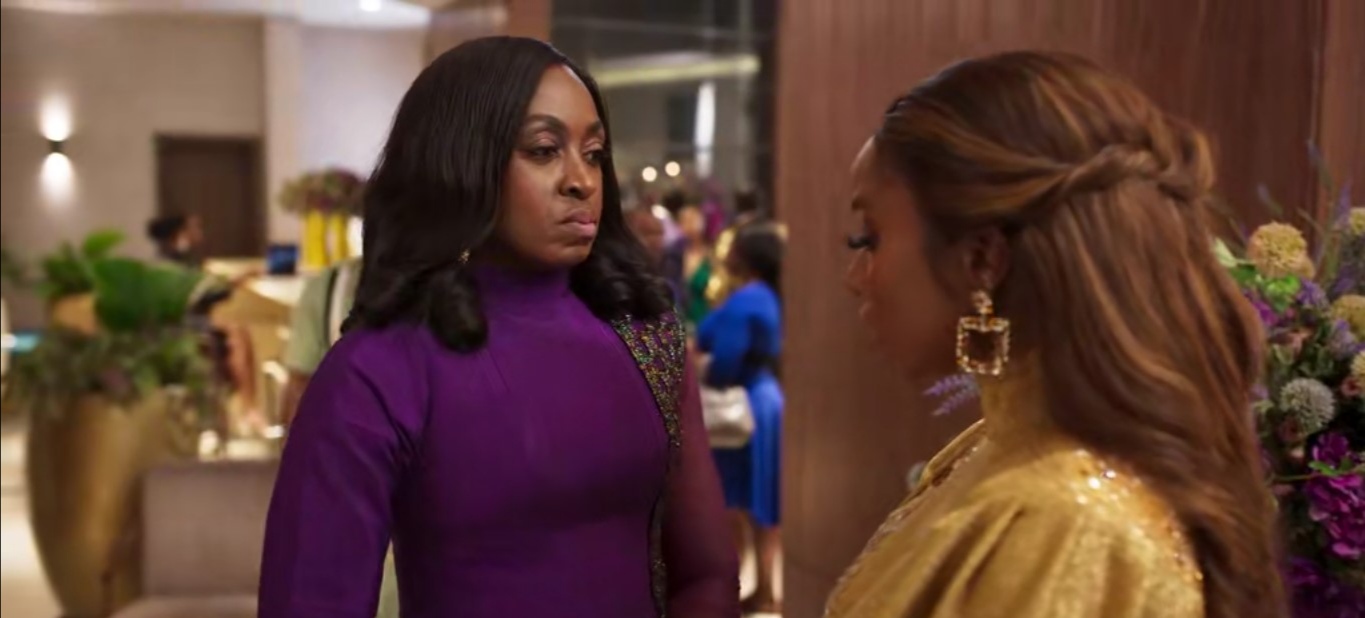 Grandparents love their grandchildren, sometimes even more than their actual children. Not Uduak Ademola. She's the Queen of Mean! Her mouth stayed taut with the arrows of her words ready to dart at the unsuspecting. Only Kola and Uncle B could speak freely to her without worrying about losing their heads. We were never told the reason for such cruelty which made the character's personality come off as extra. Rather than a backstory or semblance of explaining Uduak's bitterness, we had to watch her kiss her son on the lips. Twice! Because, why not?
Also added to the list of unnecessary things is the fiasco with the photographer and the organ harvester side quest featuring 'the good doctor' which we recognized for what they were – fillers to make the mini series run longer. Blood Sisters could've been streamlined to a comfortable feature film minus some scenes like the ones where Yinka and Femi had rigid drab sex.
Bodyguard Uncle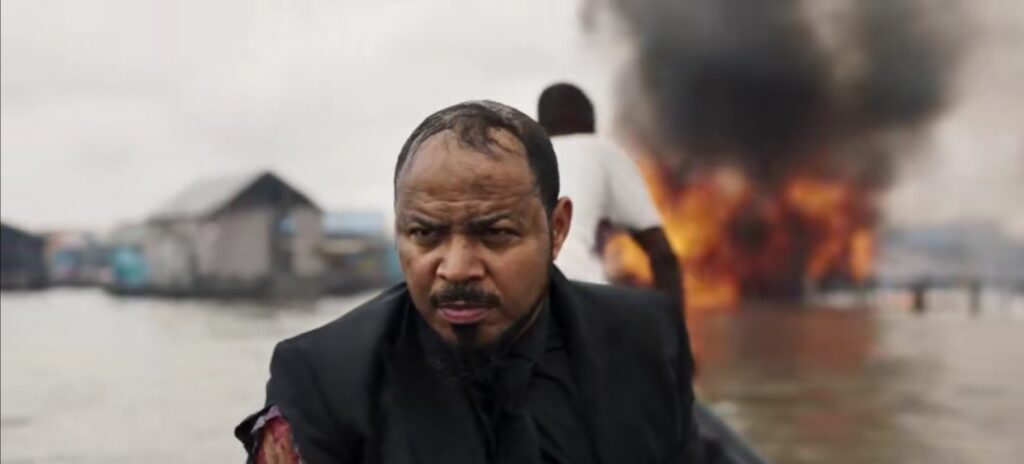 Ramsey Nouah plays Uncle B, a glorified bodyguard and Uduak's trusty errand boy. He was charged with finding Kemi and Sarah and making them suffer. Unlike Blade, Uncle B had a spotless track record. He was the silent and lethal type who could take out grown men with a single blow. So, imagine our surprise when on locating the girls, he turned simp and let them escape. How his 'source' so conveniently traced the location of Kemi and Sarah in the first place is anyone's guess and ruined a good scene where the girls took off their wigs to mask their identity. 
Undeterred by the setback and burn injuries, Uncle B resumed his mission almost immediately like a Nigerian Terminator but sexier. Hopefully, we see more of his superpower put to use in a possible sequel. Oh, wait. That's right, he was killed off. Dang!
Other things that might keep you up are; how convenient was it that the girls found hotel uniforms and shovels to bury the body? Why does Sarah love Kenny so much that she decided to put him in danger twice by telling him everything and allowing him to help? Why did Timeyin murder Uncle B, Femi, and Yinka but stall with her mother who was the worst person there? 
What characters would you like to see return or not if there is a sequel?  
Share your thoughts in the comments section or on our social media accounts.
Keep track of upcoming films and TV shows with Google calendar.