-Spoiler alert-
EbonyLife Studios and Netflix thrill viewers with another crime drama, Blood Sisters, Nollywood's first original series on the global streaming platform. Created by Temidayo Makanjuola (Money.Men.Marriage), Blood Sisters is a tale of blood and gore driven by sibling rivalry, a Cindarella story gone wrong, a botched wedding, murder plots, opportunistic parents and dark, dirty family secrets. Best friends Sarah (Ini Dima-Okojie) and Kemi (Nancy Isime) go from bride and bridesmaid to killers when Kemi kills Sarah's intended abusive husband, Kola Ademola (Deyemi Okanlawon), on their wedding day. To friends and family, the groom, who has been buried in a shallow grave, has mysteriously withdrawn from his wedding. The body is soon found and the friends have to go on the run, leaving a trail of bodies in their wake, as Kola's family bodyguard (Ramsey Nouah) and the police are hot on their tail.
---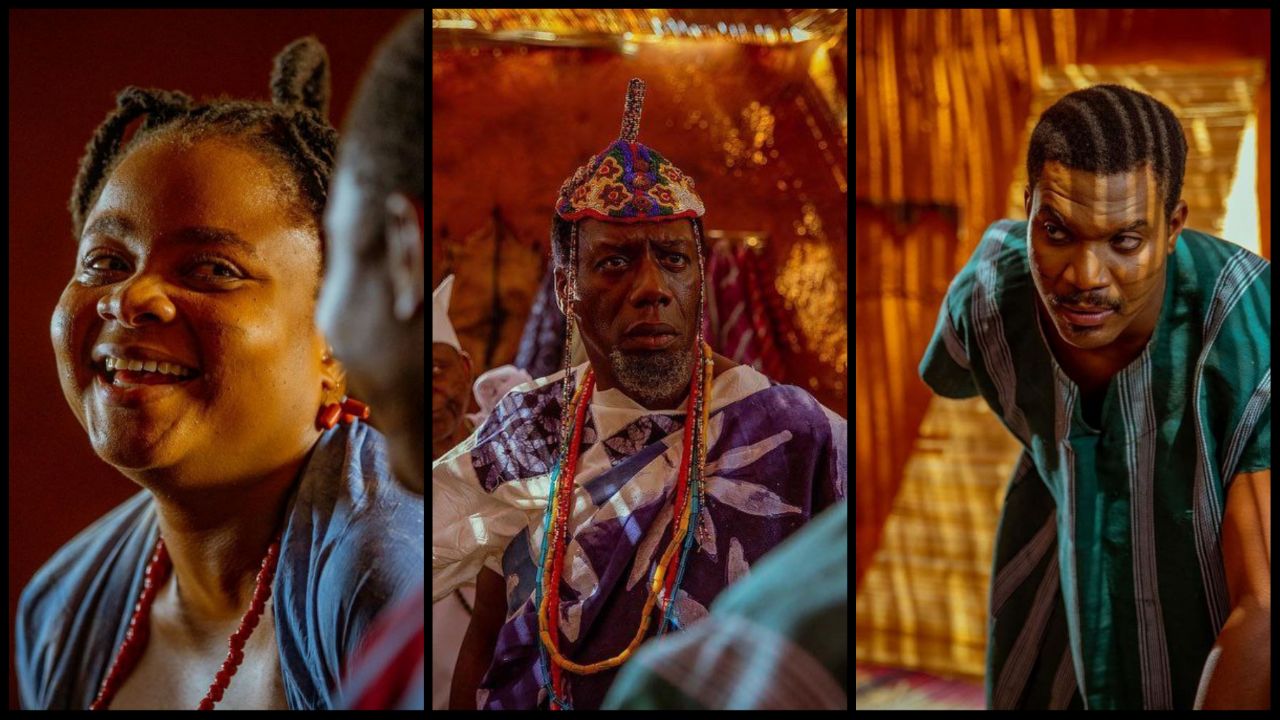 A Nigerian 17th Century Game of Thrones-like Epic Coming to Netflix Soon
---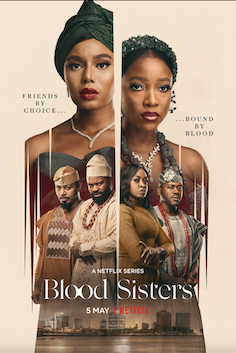 Co-directors Biyi Bandele (Half of a Yellow Sun) and Kenneth Gyang (Confusion Na Wa) take charge of the series two episodes apiece and they do a fairly good job of crafting the story. The 4-part limited series starts off well with the drama unfolding at a pace enough to hold viewers' interest until later in the penultimate and final episodes when the story begins to drag and gets befuddling. Some things could have been better mediated to make the story more exciting; the mood of the wedding is too somber for a Nigerian wedding regardless of their class as elites; actions like Sarah's estranged lover, Kenny (Ibrahim Suleiman), crashing the wedding should have created more dramatic tension than it did; fight scenes look too mechanical, all making the situation that leads to the main conflict of Blood Sisters not heated enough.
One scenario that is achieved impeccably in Blood Sisters is Timeyin's (Genoveva Umeh) breakdown and downward spiral back to drugs, aided by Umeh's noteworthy acting. Some elements pique curiosity but are not properly examined, like the unusual mother-son kissing on the lips between Uduak Ademola (Kate Henshaw-Nuttal) and Kola Ademola, and the frequent sexual activities of Femi (Gabriel Afolayan) and his Lady Macbeth wife (Kehinde Bankole).
---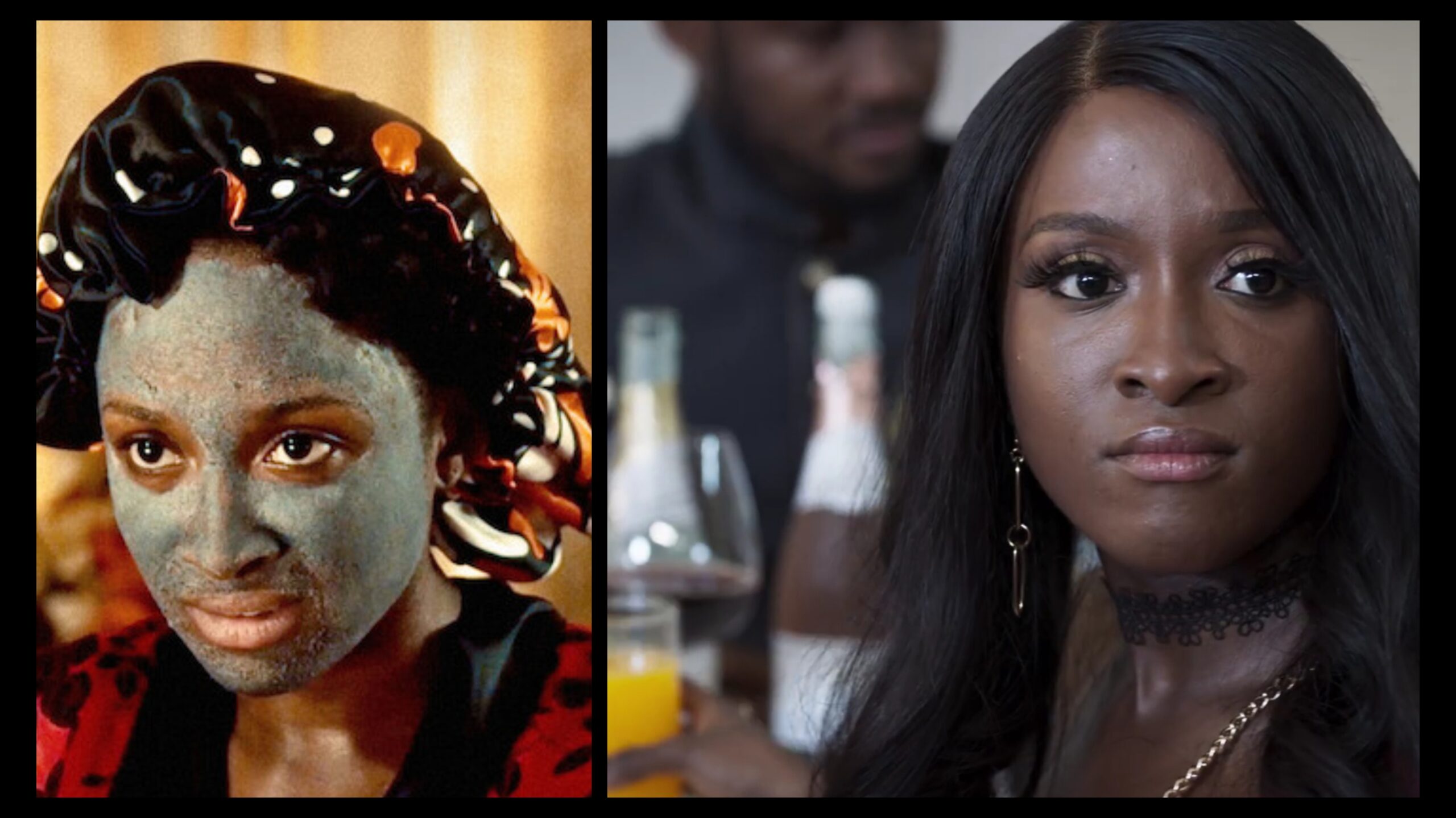 'Blood Sisters' Stars and Other Films Where You Can Find Them on Netflix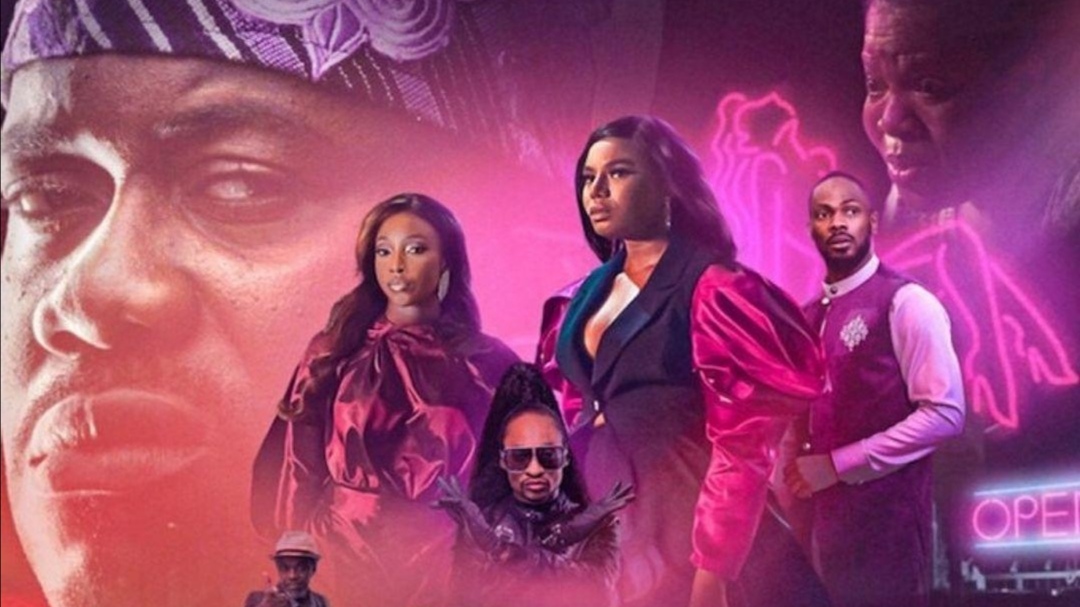 WKMUp Quiz: Which 'Blood Sisters' Character are You?
---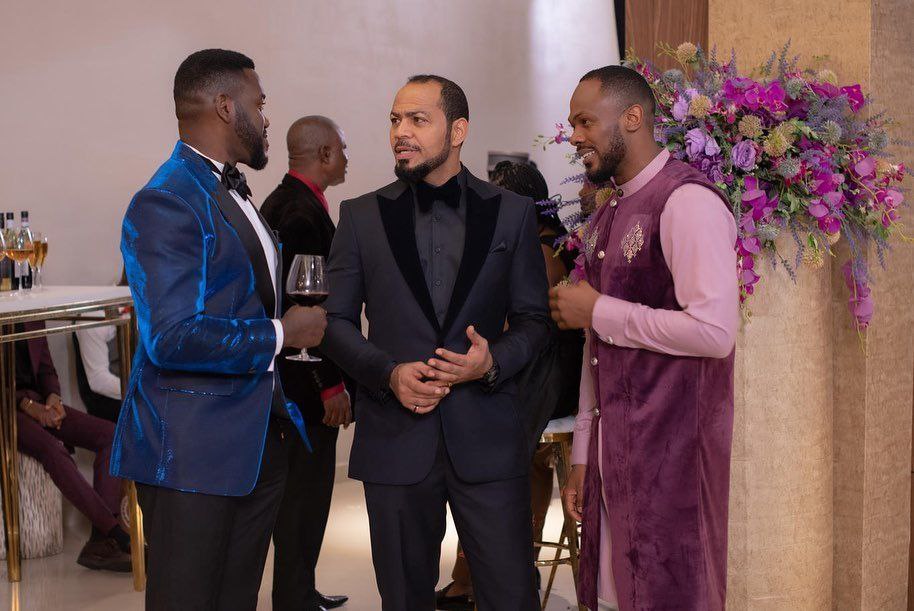 Writers Craig Freimond (Oloture) and Zelipa Zulu (Rhythm City) combine for a thrilling story well detailed in the main plot and subplots, but there is something uncanny about the story; it's like watching a white man in a three-piece suit dancing bàtà. Although he might be getting the steps, it would look strange and out of place. With strong foreign undertones, it feels like a western story adapted to a Nigerian setting which is not a bad thing in itself. But when done, more attention should be paid to cultural details and local nuances should be considered, as these things go on to affect all parts of the production, even the acting— many lines sound strange and out of touch with their actions when delivered by the star-studded cast.
Although the characters are well played by the actors, some of them are shallow because of insufficient exploration, back stories and subplots are conveniently glossed over. For example, the blackmailing photographer killed by the best friends that could have been an important cog to the story and added an exciting twist becomes an unnecessary conflict and is totally forgotten about, or is it a representation of the Nigerian condition of a poor man whom no one cares about? Also, one cannot shake off the feeling that things go too easily for the girls and this creates holes in the plot: how did they get hotel uniforms? How did the hotel halls suddenly get empty, why are shovels conveniently placed where and when they needed them? At some instances the plot moves ahead of itself; detective Jo (Wale Ojo) by some mysterious intuition knows the body that was found to be Kola's even before he sees the body. The story continues to be inconsistent and the merry-go-round around the subplots creates too many loose ends that shift the dynamics of the story and leaves a dizzy main plot.
Kudos to the casting team for putting together an efficient line of actors, who put up convincing performances in Blood Sisters, with Kehinde Bankole (Prophetess) playing her Lady Macbeth-esque role beautifully and Ramsey Nouah ('76) showing versatility in an uncommon role. Down the line of the other Blood Sisters cast, Ini Dima-Okojie (Namaste Wahala), Nancy Isime (Omo Ghetto: The Saga), Deyemi Okanlawon (Swallow), Gabriel Afolayan (For Maria Ebun Pataki), Daniel Etim Effiong (Happiness Ever After) and Genoveva Umeh (One Lagos Night) all put up noteworthy performances. Lastly, the efforts of the technical crew cannot go without being mentioned; cinematography helmed by Malcolm McLean (The Wedding Party 2) is impeccable throughout, delivering beautiful frames and aiding the storytelling; the make-up team's use of special effects is also top notch; the series is well scored with fitting choices of music and sound that help set the mood and tone.
At the end of the weirdly un-Nigerian Blood Sisters, one might wonder why this was made as a 4 one-hour episode series instead of a two-hour cinema blockbuster. Notwithstanding, EbonyLife Studios has once again upped the ante for Nollywood filmmakers with a satisfactory debut original Netflix series to thrill viewers which promises more to come from the industry.
Rating: 6.5/10
Share your thoughts in the comments section or on our social media accounts.
Keep track of upcoming films and TV shows with Google calendar.
Side Musings
Why is Blade always squeezing face?
Nigerian police have yellow tape? ?
Yorubas don't bury young people with fanfare. But then, the elites. *yawns*
The first interview should have ended the investigation.
Just watch the CCTV footage ?‍♂️
In a reunion with Deyemi Okanlawon, Biyi Bandele, who directed 2 episodes, is also behind EbonyLife's adaptation of Wole Soyinka's The Death and the King's Horseman coming soon to Netflix.
How are you doing kung fu in aṣọ òkè and your cap doesn't even fall off?
Kenny would have had a better chance of killing Kola than that amateur assassin.
Timeyin can obviously get her own drugs.
Mrs. Ademola does not have normal clothes?
Am I the only one that saw Cersei Lannister in Kate Henshaw's acting? ?
Blood Sisters is currently streaming on Netflix.