Crime dramas have always been a constant offering in Nollywood. Recently, there has been a renaissance of crime dramas in the industry, notably starting with Kemi Adetiba's King Of Boys. Since then, there have been several more, including Brotherhood, The Trade, and Rising City of Dreams, all of which depict gritty crime stories (some of which are purportedly based on true events). This fever is still raging as there are several titles whose releases are anticipated: Gangs of Lagos, No Man's Land, and even more to come in the KOB world. It is undoubtedly exciting times for Nollywood viewers, who are always enthralled by depictions of high-level organised crime in the country. With Shanty Town, a crime drama series set in an eponymous fictional location in Lagos that boasts a star-studded cast, we looked forward to the addition of an iconic crime story to the ranks of King of Boys and Issakaba or at least an exciting and thrilling story in its own right, but the experience leaves one dissatisfied.
-Spoilers Ahead-
---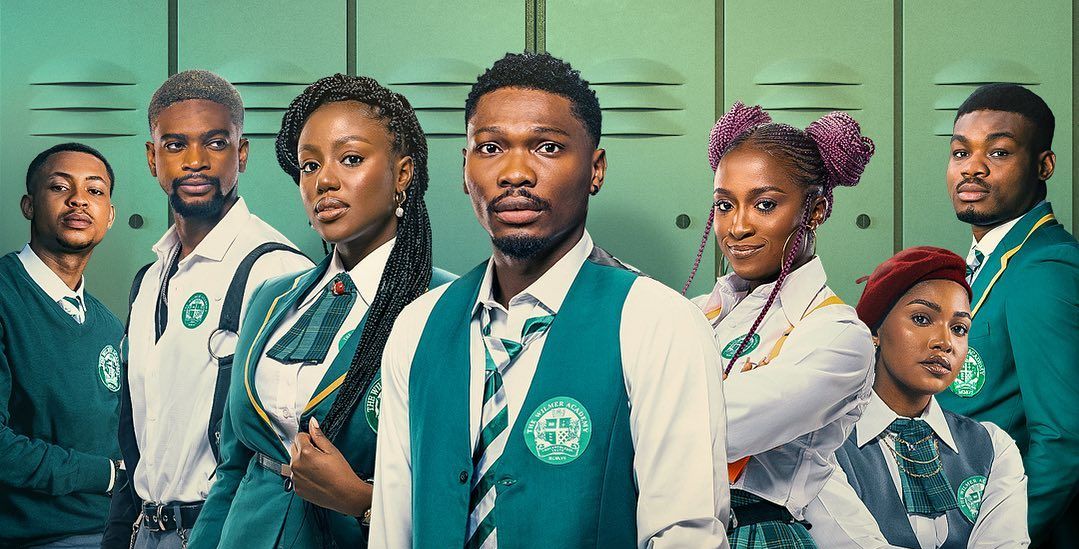 'Far From Home' Review: Spiritless Nigerian Young Adult Netflix Drama Series Can't Forge its Path
---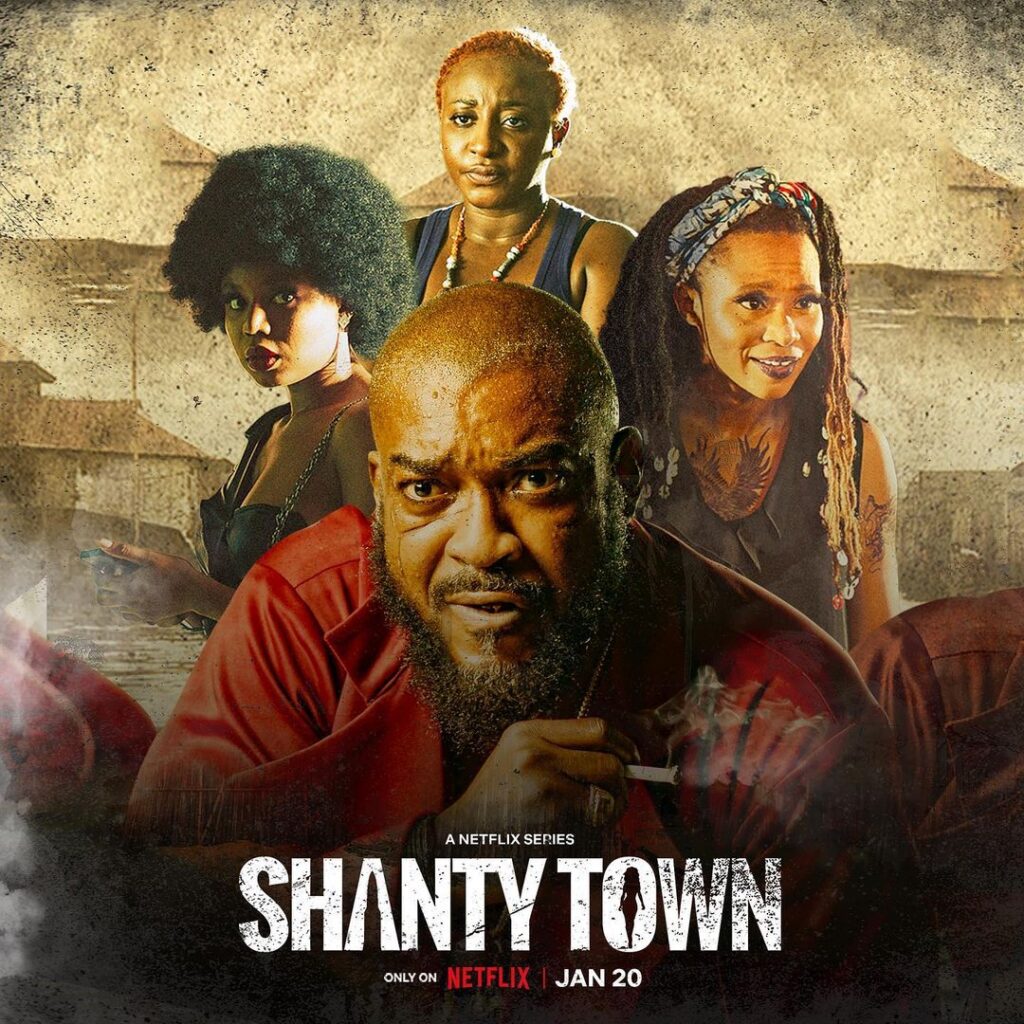 Shanty Town is centered around the lives of prostitutes seeking freedom, a drug-dealing pimp, and corrupt politicians. The plot follows the lives of several characters. Scar (Chidi Mokeme) is the villainous kingpin in control of all the activities in Shanty Town. He holds all the prostitutes hostage until they are able to pay their 'debts' which they have incurred through several means (Shalewa, played by Nancy Isime, is paying a debt owed by her father). Scar also answers to a boss, popular politician named Chief Fernandez (Richard Mofe-Damijo), who is gunning to be the next governor of Lagos State. Fernandez has a political rival in Dame Dabola (Shaffy Bello), also jostling for the same position, who plots with Scar to assassinate Fernandez. Inem (Ini Edo), a former Shanty Town prostitute who has just recently come out of prison and has a score to settle with Scar, works undercover to bring down Scar's crime operations. All these narratives are somehow laced together like a messy collage to make the plot of Shanty Town.
Shanty Town has a somewhat adventurous plot, but it consists of several trope plot details that steal away its originality, and in the end, it looks no different than other crime dramas. The series begins with a dramatic scene, which supposedly should have served as some sort of exposition but ends up doing little in that sense. What this series suffers the most from is a severe lack of exposition; the plot moves forward with little regard for the relevance of previous incidents to it and the characters, making it difficult to understand all of the characters' motivations and their roles in the plot. And when something in the nature of an exposition is offered, it is a futile attempt because it comes too late and is inadequate, like Isong's (Ini Edo) revelation in the fifth episode, which ends up showing how poorly that part of the plot has been developed.
Another problem that plagues Shanty Town is the absence or improper development of a central plot, as evidenced in the discussions about the series online. Most of the focus of these discussions has been on the level of nudity displayed in the show. The plot is somewhat lightweight, stuffed with gritty themes (an attempt at intricate plot), unlike other Netflix releases like Anikulapo or Blood Sisters, which, despite causing uproars because of the display of nudity, were still able to create numerous discussions around their plots. Despite the amount of action happening in Shanty Town, at no point does it look like there is a main plot, and every episode is like a teaser to a story that never arrives. One fears that the writers focused too much on depicting the themes at the expense of developing a good story.
Despite the plausibility of the connections between the narratives, such as prostitutes seeking freedom, Dame (Shaffy Bello) vs Fernandez (RMD), and Inem vs Scar, they are irrelevant to each other. Each could have happened on its own accord, and the insistence on linking them together ends up making the resolutions look ridiculous.
---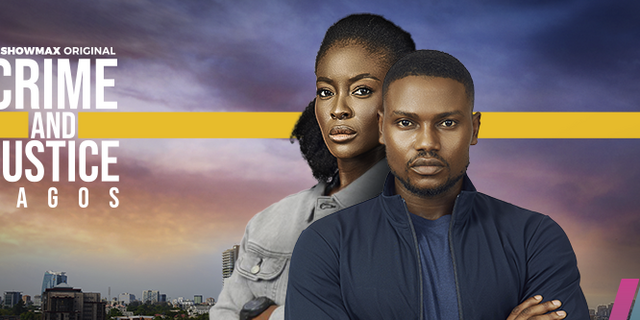 Showmax's 'Crime and Justice Lagos' Episodes—Ranked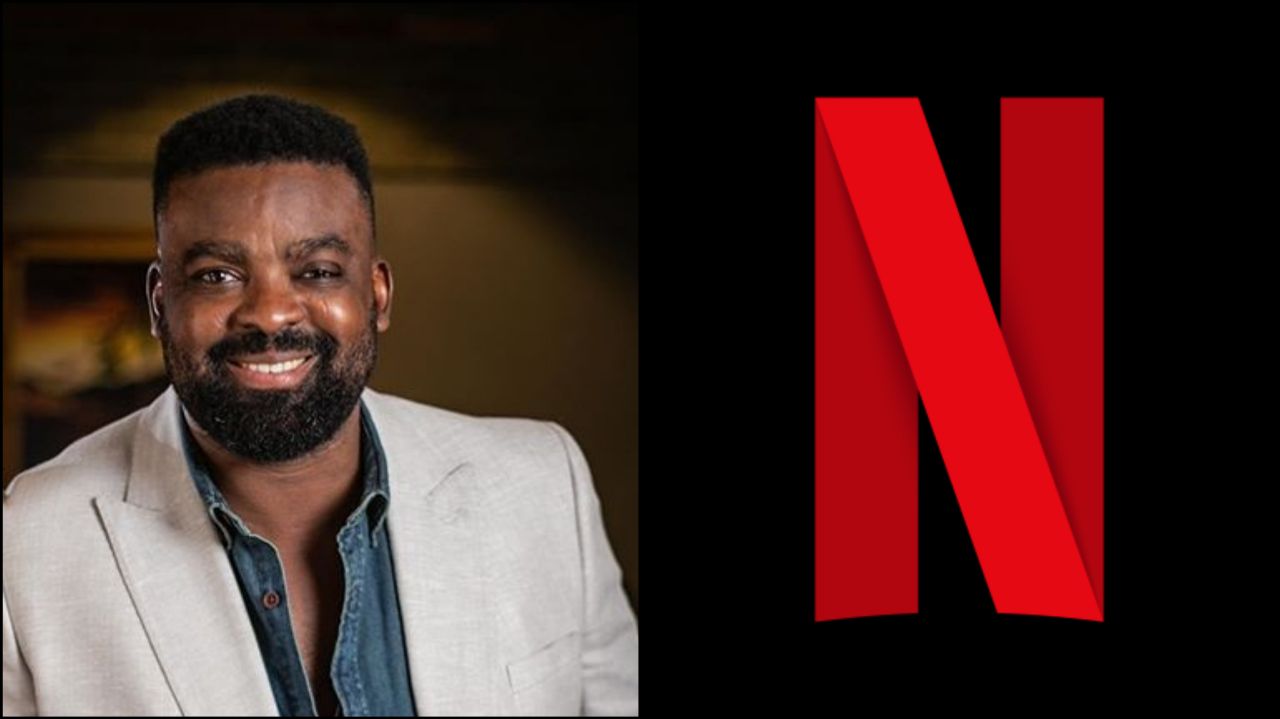 Kunle Afolayan Announces Next Netflix Project, 'IJOGBON', a Coming of Age Family Adventure Film Written By Tunde Babalola
---
Despite the potential of the several narratives to be exciting, the execution is mishandled, making them look ludicrous instead. Isong (Ini Edo) is supposed to be impersonating her twin sister, Inem, and she manages to learn all about her in one month after not seeing her for over two decades. Moreover, she assimilates and replicates her twin's character and mannerisms despite meeting her bedridden and sick to death. Even more ridiculous is how Inem seamlessly blends into the Shanty Town community without falling out of character at any instance that could have generated intrigue—does she get found out or not? The plot's inclusion of state politics is intriguing but ultimately pointless. The main conflict of the film is supposedly the freedom of prostitutes in Shanty Town from Scar's grip, but somehow the story warps into a political tussle, which ends up distracting the main plot unnecessarily.
Shanty Town succeeds in its aesthetics. The production designs definitely make it a little bit pleasing to watch, from the set designs that help establish the locale to the lighting that aids the mood and tone of the scenes to the costumes that help to define each character. The fight sequences also add some flair to the action, although most of them are improperly choreographed and sometimes needless, especially in the last episode, where we are subjected to extended fighting scenes that add nothing to the plot other than the actors (and stuntmen) showing off their martial arts skills, making them look like unsupervised children.
The saving grace of Shanty Town is the performance of some of the cast. With an elite cast of Nollywood's celebrated stars and veterans, one does not expect less than efficient performances. Chidi Mokeme ('76) leads the pack, making a return to acting after being out of the spotlight due to a battle with Bell's Palsy; he clearly puts his all into this comeback, embodying his role as a villainous crime boss perfectly even though his performance is sometimes scalar due to inadequate direction. Other cast members, such as Ini Edo (Chief Daddy 2) and Nse Ikpe-Etim (Glamour Girls), deliver strong performances in their roles. The efforts of the cast save the series from being another bland and uninspiring show.
Shanty Town could and should have been better with the level of production quality. Overall, the quality of the experience is diminished by the overt sexual undertone (or overtone), improperly developed plot, and unnecessary scenes, which reduce Shanty Town to underwhelming.
Shanty Town is streaming on Netflix.
Share your thoughts in the comments section or on our social media accounts.
Sign Up: Keep track of upcoming films and TV shows on your Google calendar.
Side Musings
Are we watching 50 Shades of Grey?
This series would have been better set in the south south of Nigeria, the incidents would have made more sense, and the slang used would have been more appropriate.
What's the point of the Fernandez sex scene and how is it a tool to indict him for anything?
That was a weak and fake depiction of a psychopath…
Isong is a really bad inside agent and should have been compromised if not for plot armour.
Did a child write this?
Who called P Square?
Why does Fernandez keep a ring meant for protection in a safe at home, does that not negate its purpose? And if he is usually without the ring, what was the need to steal it to be able to assassinate him?
There is no need for Isong to be exactly like Inem, she could have come in with a whole nother persona and credited it to being changed by prison.