With his debut film Yahoo+ still enjoying its digital run on Netflix, sitting on the country's top ten list two weeks after debut, Ebuka Njoku officially announces his next film, ỤNỌ (the f in family), and unveils the cast of the family dramedy film which is already in post-production.
---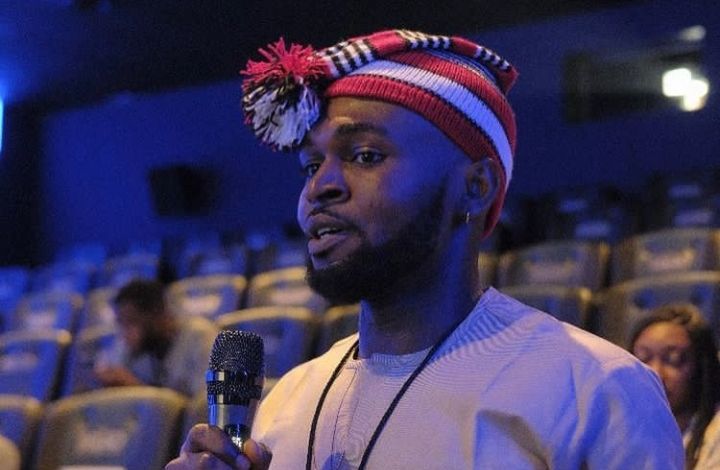 Indie Filmmaker Ebuka Njoku on 'Yahoo+' and the State of Igbo Language Films in Nigerian Cinema
---
Jennifer Eliogu is Deaconess in ỤNỌ (the f in family).

Nkem Owoh is Uzuakpundu in ỤNỌ (the f in family).

Keezyto and Tomi Ojo as Junior and Rukayat in ỤNỌ (the f in family).

Abayomi Alvin is Kenny in ỤNỌ (the f in family).

Sophia Chisom is Ada in ỤNỌ (the f in family).

DJ Capello is Gozie in ỤNỌ (the f in family).

Chimamanda Ukwueze is Nne in ỤNỌ (the f in family).
The cast of ỤNỌ (the f in family) includes Nkem Owoh, Jennifer Eliogu, Tomi Ojo, Abayomi Alvin, Sophia Chisom, DJ Capello and Chimamanda Ukwueze. Director Njoku will also be reuniting with Keezyto, who played Ose in Yahoo+, on this project. The actor will play the lead, Junior, an eccentric young artist who is driven by his creative spirit, frequently clashing with his family and their beliefs.
ỤNỌ (the f in family), also written by Ebuka Njoku and set in Enugu, will explore the fondness, complexities, bonds, secrets, pride and joy of the 21st-century Nigerian family.
Just like his debut film Yahoo+, ỤNỌ (the f in family) will be a fine blend of Igbo, Pidgin-English and English, with some bits of Yoruba to be expected.
Speaking on the genre switch despite maintaining familiar cultural roots, Director Njoku said in a statement, "I have an eclectic taste in films. Since I plan to make only ten movies or less, I want them to be across different genres. Also, I noticed that my mum didn't enjoy Yahoo+ because of how dark it is. So I want my next film to be something she'd enjoy, serving as a film that can bring a family together and inspire love."
ỤNỌ (the f in family) is produced by Ebuka Njoku and Lorenzo Menakaya, while Kingsley Nnebo, Freeman Tochukwu and Frank Nwoba are credited as associate producers. Also returning as collaborators on ỤNỌ (the f in family) are Neec Nonso and Dikachi Ugwu who served as the cinematographer and production designer respectively in Yahoo+.
Ebuka Njoku's directorial debut feature, Yahoo+, won the Best Narrative Feature award at the Eastern Nigeria International Film Festival, and was listed as one of the best Nigerian films of 2022 by some film publications.
ỤNỌ (the f in family) is currently in post production at Cut & Join Studios, a Lagos-based post-production studio headed by Femd Daniel. The release date remains unannounced.
---
Share your thoughts in the comments section or on our social media accounts.
Sign Up: Keep track of upcoming films and TV shows with Google calendar.