EXCLUSIVE: It came as a huge surprise seeing Yahoo+ on the list of Nigerian critics' best Nollywood films of 2022 although I was a huge believer that the film would speak for itself with time. The crime drama ranked 4th on the list. Above it was Brotherhood, For Maria Ebun Pataki, and The Milkmaid. Despite my surprise, I was again disappointed it wasn't the first, but then not a lot of people had seen Yahoo+, which enjoyed a limited release in cinemas. The journey of Yahoo+ first started in Nigerian festivals across the country before a theatrical run last year, making sure I saw it both times. With its spirited journey still ongoing, I had so much joy when I learned it would make its digital debut on Netflix. Yahoo+, shot in Enugu, boasts beautiful mise en scene, a few cast members, including a quite impressionable antagonistic voice that we never meet, all roughly melted into a film shot under a low budget.
---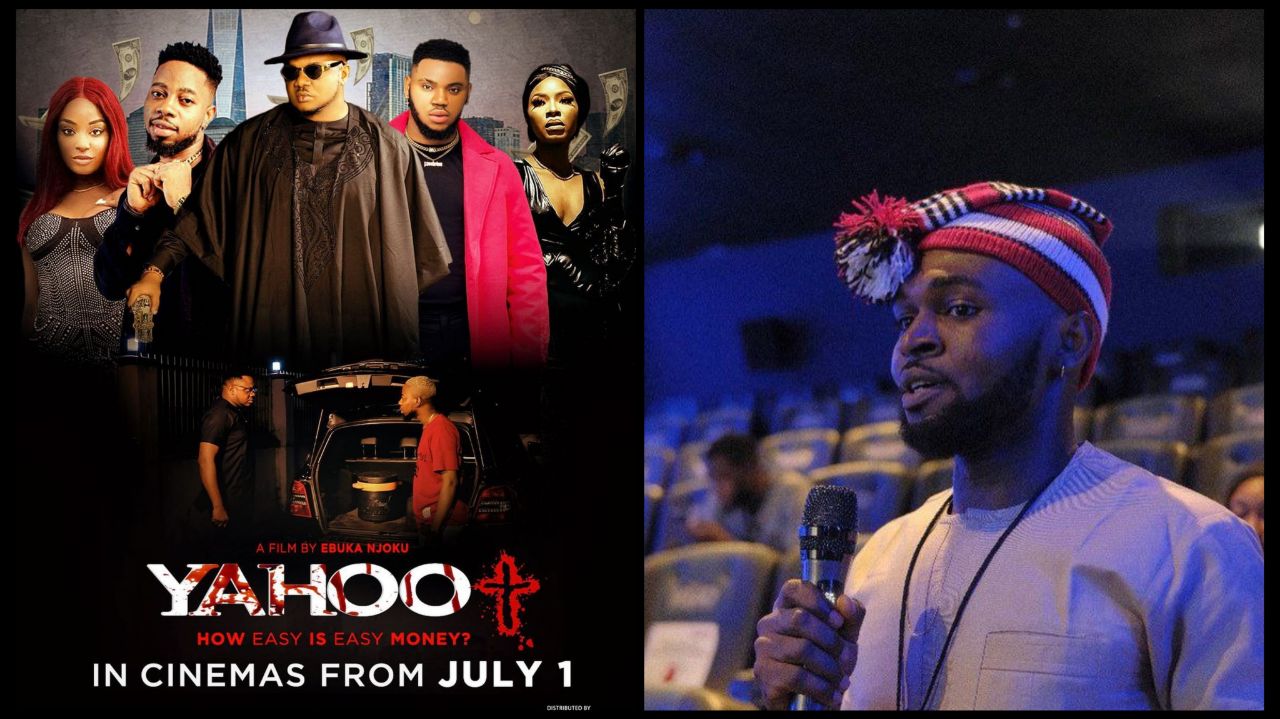 7 Lessons We Learned from Ebuka Njoku and Yahoo+, His Indie Debut Success
---
For such a minimalist film with clear technical limitations, a couple of things, like the actors, the writing and the story, get the chance to shine. One of these actors is Keezyto, who plays Ose, an eccentric character whose mind is set on making money through whatever means necessary. In anticipation of the film's release on Netflix, I sat with Keezyto for an interview. Reaching Keezyto was the easy part, finding a suitable time proved to be challenging because he had been busy preparing for UNO, a new film project that will reunite him with Yahoo+ director Ebuka Njoku. In this interview, we were also able to get a bit into the new project, which is already in post production.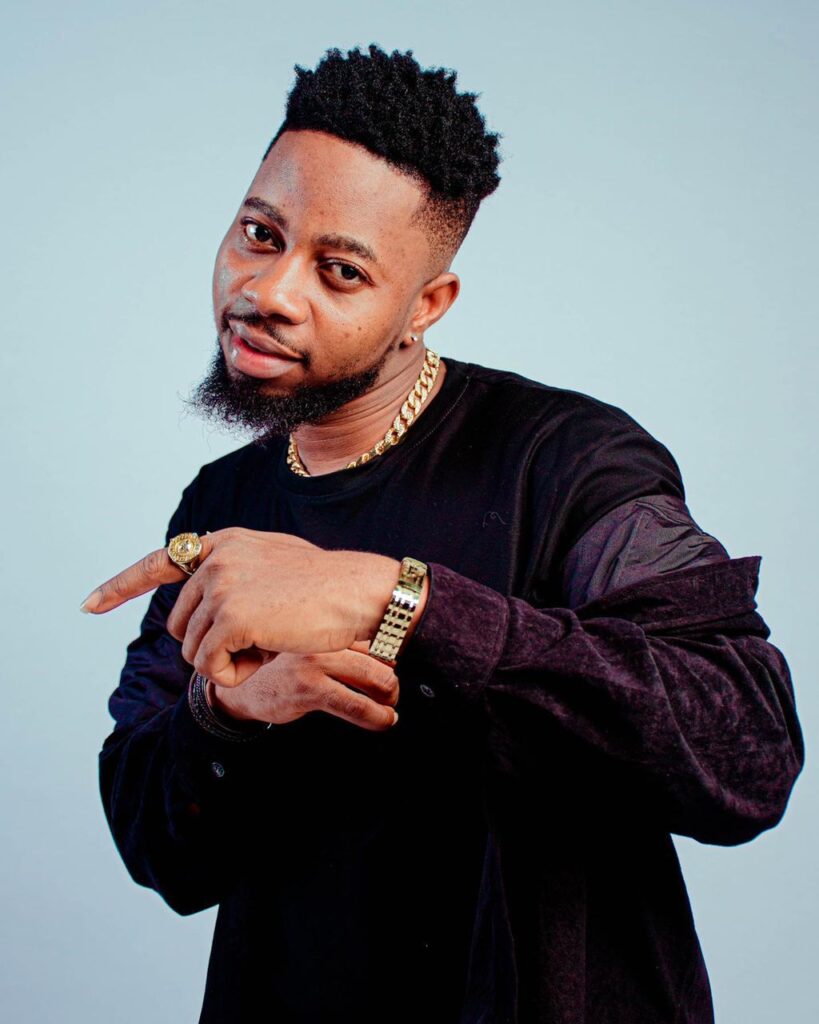 I teased Keezyto's seriousness with his new role but he noted it wasn't new to him because he had a similar prep while becoming Ose in Yahoo+. "I had to travel down to UNN and areas with a lot of young people, and immerse myself in conversations with them," the actor recounts. Keezyto struck up conversations with young people in campus environments to stay updated and properly understand the causes and motivations of yahoo and yahoo+. I am ecstatic about the conversations it will open up after its release on Netflix, especially among young Nigerians. One word kept coming up over the course of this interview: Adventure. This man right here has been on some.
Born Kizito Izuchukwu Alih, Keezyto is a graduate of Theatre and Film studies like his Yahoo+ character Ose and the director, and has appeared in some films in minor and supporting roles. His adventure has also taken him on the music path. As a musical artist who is constantly evolving and doesn't believe in genres, Yahoo+ was admittedly new for him. "I am the kind of artist who believes genres are tools for musicians, so you are likely to see me making music with a range of genres," he says. He particularly stressed how Yahoo+ had awakened docile parts of him; namely the actor side of him. "I couldn't believe I still had it in me. I remember my days at UNN, there was a time I saved a big play production when the main cast didn't show up. Yahoo+ reminded me of that," he admits. Yahoo+ was a rediscovery and adventure for him, and we are the viewers.
For the rest of the half virtual and physical interview, Keezyto and I talked about Yahoo+, his acting journey, art and cinema.
K'anyi bido.
What exactly about Ose drew him to you?
I think fate drew the character to me, and the universe had pre-programmed it. When I got the offer for the role, I kept asking why it had to be me. I was having cold feet about the character but Ebuka [Yahoo+ director] said he had no one else in mind for the role, so he gave me some time to think about Ose. I eventually went over the script multiple times and gave Ose a shot. And with the things I am hearing about Yahoo+, the director made the right calls about the cast.
So what was it like working with Ebuka and the rest of the Yahoo+ team?
I had a blast working with everyone. It was a good time for me, being reminded of my talents as an actor. Right from when I got the script for the role, and having enough time to rehearse and get used to Ose. During and after the shooting, I had a good time too. Ebuka gave me enough freedom to do what I wanted with the character. There are some meetings we had over the script which stretched for hours. During these meetings, I kept asking Ebuka if I could remove or add my own ideas. At some point, it felt like he had given me too much freedom with the character. I enjoyed working with Ebuka on Yahoo+ which was a lot of first for me: first feature film and first lead role.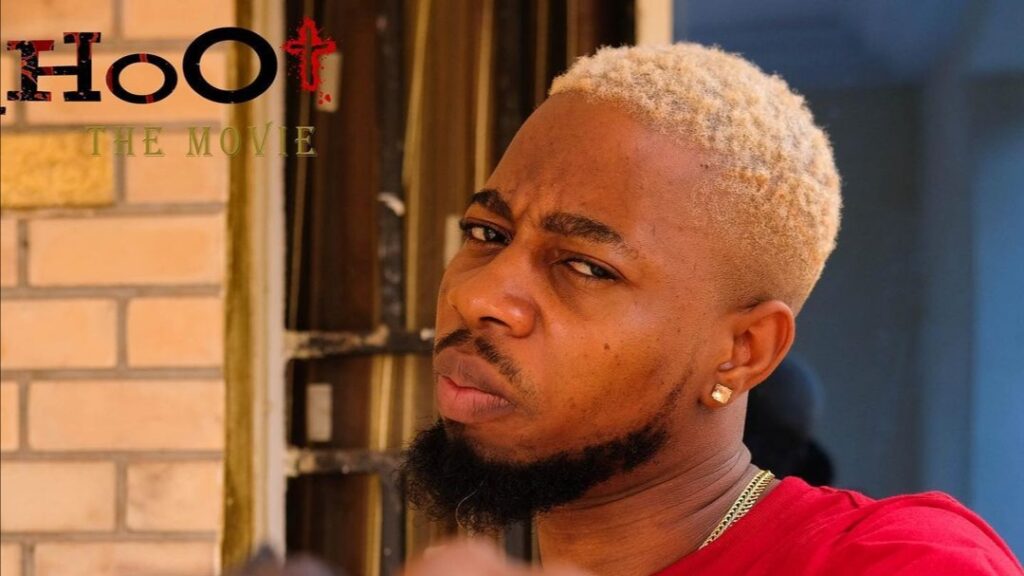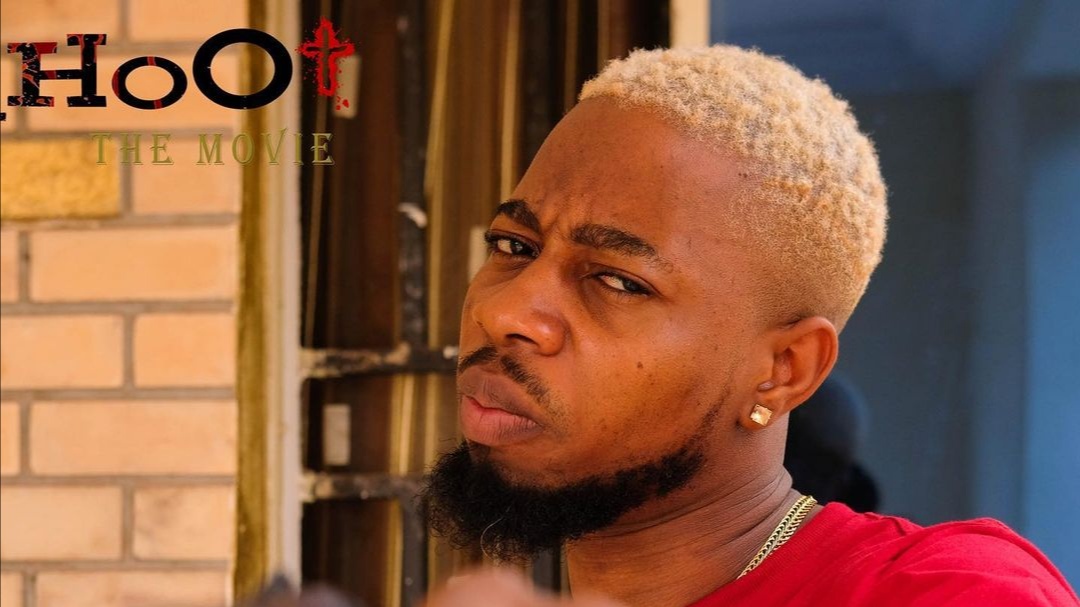 How did you get ready to play Ose?
I am a big believer in rehearsals, one gets better with more of them. The funny thing about Ose was that I didn't want to play the part of Ose in Yahoo+, but the director got the script to me quite early, which gave me enough time to better understand and eventually play Ose. When preparing for a role, I particularly like isolating myself for about a month to properly assimilate my character. I think one of the reasons I didn't want to play Ose was from my experience of actors being usually known and called the characters they portray. I didn't want that as I am vastly different from Ose. But from the reviews and feedback I have been hearing about Ose, I am relaxed now. It just means I played the character well for it to be so memorable to viewers.
I wonder if veteran actors have the same approach to their roles. Who are your favorite actors and actresses?
I like Sam Dede a lot, Samuel L. Jackson, Francis Duru, and Pete Edochie. I've also just witnessed Nkem Owoh's performance in UNO, Ebuka Njoku's upcoming film. Owoh's performance has made me a renewed fan. I love the way he handles his art, he is just as funny when he is performing.
I'm wondering because you have stressed that you lead a different life from Ose, were there no common grounds you could find with him?
Like I said, I share little in common with Ose as I don't do yahoo nor have I ever ventured into it. But I did find common ground with Ose being a young Igbo boy who grew up in Enugu, and being a hustler trying to get into the entertainment industry. Also, I could relate with Ose on the level of being under pressure from friends and family, not wanting to disappoint them. I also understood his desperation. I could also relate with meeting uncanny role models, characters that are so big in their fields till you get close and realize there is more to them.
Interesting ways to show you understood Ose and point out you aren't him. Pretty much like art, which some people think is subjective. What do you think is the purpose of art?
The purpose of art should be appreciation and fulfillment. The fulfillment that comes with the appreciation.
That's a refreshing approach toward art. What impact do you think and hope your works will have when viewers evaluate them?
I want people to look at my work and see the difference between doing something you want and doing it for money. I mean what you love could give you money but the purpose shouldn't be money driven. So I want people to see me and be like "This guy loves this thing".
It won't always be appreciation of your work, sometimes it will come as criticism. How do you handle personal criticism of your work?
I enjoy it as long as your intentions are not shady. Some people's intention is not to criticize you but to show that they don't like you for one or two reasons, just to make you feel bad. If you are a fan of my art and have voiced wanting me to improve, I take that seriously.
Being a graduate of theatre studies, how important do you find the experience of stage acting?
Looking at my refinement, it came from being a theatre student. Of course, people had always told me I could act from childhood but going through the training as a theatre student showed me there are a lot more I didn't know. However, theatre is not the only way to get that training. There are a lot of excellent actors who didn't get to the big screen from theatre. They got their training else, and that's the important part. The training is important.
Back to Yahoo+, Are there things you wish made the final cut of Yahoo+?
Well, it was mostly shot in long takes which are very technical to shoot. There are some lines I wished that made it into the final film. Sometimes when a line is missed, we had to restart the take, so some lines didn't eventually make it.
---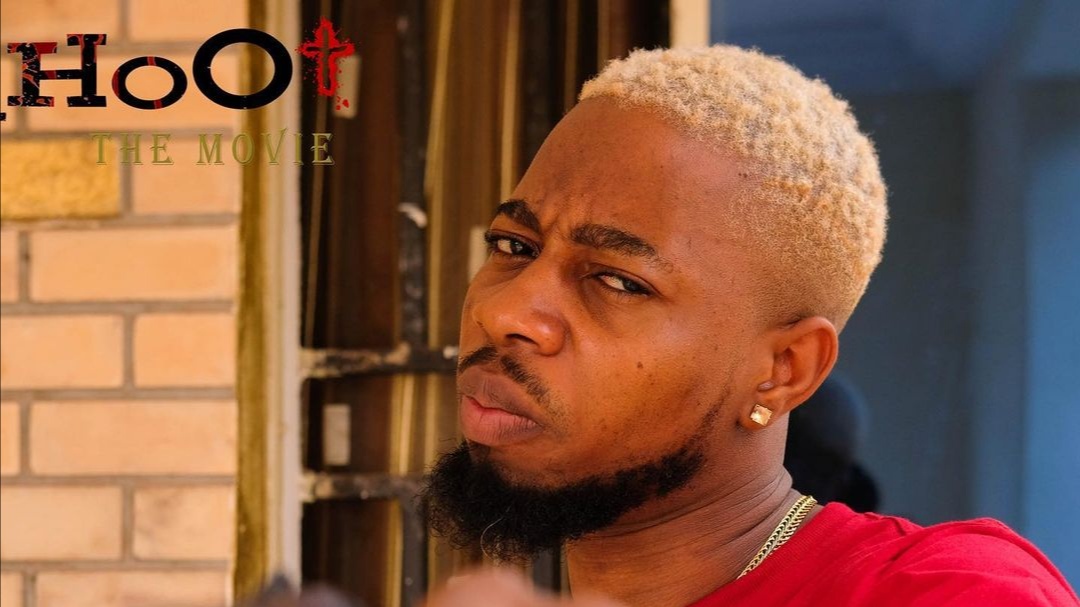 'Yahoo+' Review: An Attempt at Baring Societal Issues; What an Impressive Plot and Delivery!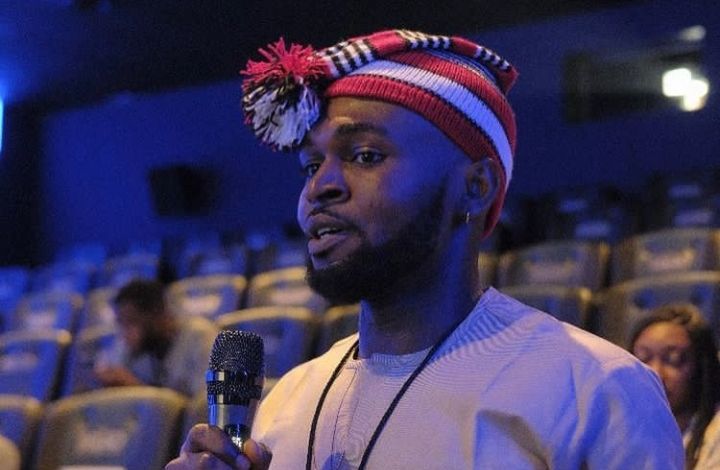 Indie Filmmaker Ebuka Njoku on 'Yahoo+' and the State of Igbo Language Films in Nigerian Cinema
---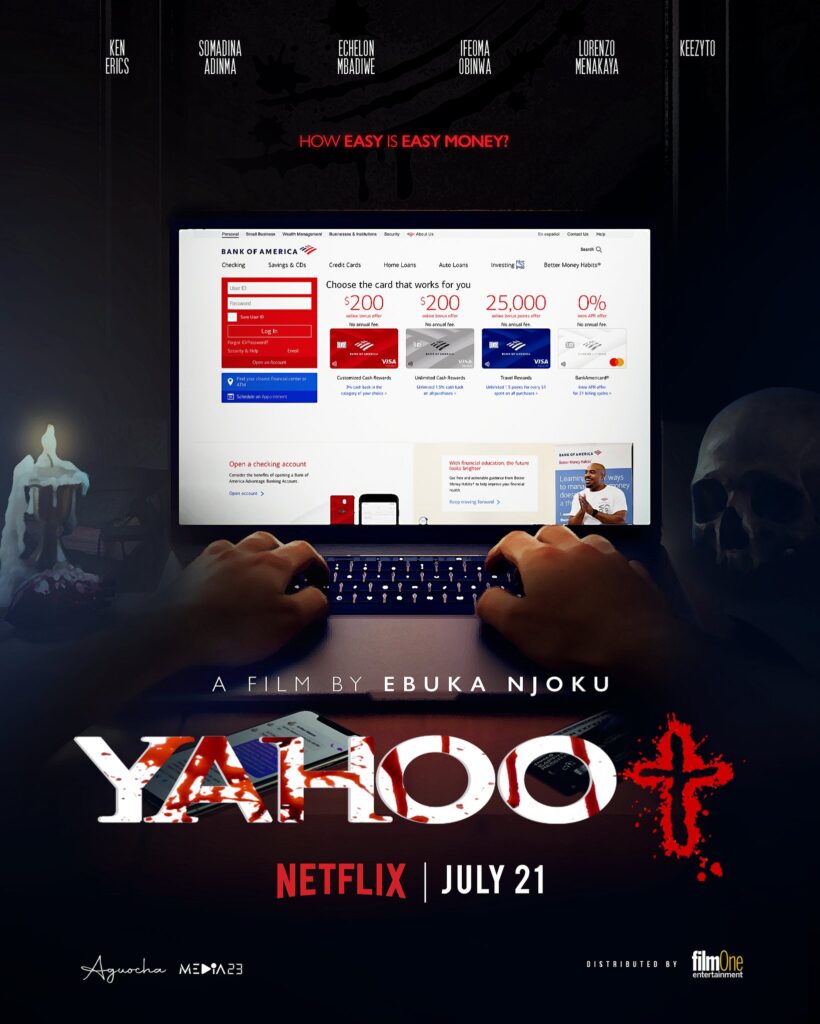 Now that Yahoo+ is available on Netflix. Which would you pick as a film enthusiast, cinema or streaming?
As an actor, cinema. But as the audience, streaming, because I would love to watch at my convenience. But I personally just love to watch on big screens.
If you met someone who is considering being an actor, what would you tell them?
Pursue but you should know it's a 50-50 thing because you might never make it. Make peace with that first. Also, do it because you love it.
Any advice for upcoming actors?
Upcoming actors? That's me na. (laughs). We are the new cats. Yes, I would say they should not totally depend on filmmaking money or acting money. They should have another stream of income. At the beginning, while a lot of people wouldn't want to pay you much, you might not be comfortable on set, and they might not pay much attention to you, but keep putting in the work. Have a stable source of income. With time, you will get everything you deserve.
The way you beam up when talking about working with Ebuka, I hope you all have a lasting working relationship, what other places can your works be accessed?
Well, there is a legal TV series with Kanayo O. Kanayo in the works. Then, as you have seen, UNO: The F in Family is another film. It is a film about the complicated return of a prodigal son, and how it unearths a lot of things in his family.
On a final note, what are you hoping Yahoo+ will achieve?
Well, personally I am hoping this is where we become a part of mainstream Nollywood, with the responsibility and accountability that comes with it. For everyone involved, I think it is time for the world to hear our side of stories. I am hoping the reception is great and we are all absorbed and go on to tell great stories together. I am also hoping for the conversations that will come up post-release. And when it is time to apportion blame, I hope we let Yahoo+ pass through us, especially conversations on Yahoo+ and related vices.
---
I share in his sentiments about telling "our side of stories". There are quite a number of Hollywood portrayals of Nigerian scammers, yahoo and African princes aka Yahoo boys, often stereotyping Nigerians. It is almost like the world is stuck on this one story about yahoo scams, and we've moved on to plus and the world is not paying attention, even Nigeria is also not paying attention. Yahoo+ manages to moderate the conversation we all need on the subject. I hope they see this side of yahoo+.
I met Keezyto for the physical bit of this interview on the set of UNO, just as principal photography ended. UNO is once again written and directed by Yahoo+ writer-director, Ebuka Njoku. Marking Keezyto's second collaboration with Ebuka, I am wondering if we are seeing the start of a recurring actor-director creative working relationship. I'm calling it. UNO should be available in the latter part of 2023 but right now, Yahoo+ is now streaming on Netflix. 
---
Share your thoughts in the comments section or join the conversation on Twitter.
Sign up: Keep track of upcoming films and TV shows with Google Calendar.