⭐ Critic's Pick ⭐
Ebuka Njoku (Crazy, Lovely, Cool), producer, writer and director of Yahoo+, knew what he was doing when he included the line "This has got to be one of a dream, or maybe a whack film" in his feature debut Yahoo+ because a large part of the film felt like a dream to me, not like a whack film. Making Yahoo+ is like David who went out to meet Goliath, only this time he is going with a sniper rifle because it isn't just Goliath but an army of Goliaths. That's how rough it can be to make films in Nigeria. However, Yahoo+, a low-budget production, wins and works on so many levels.
---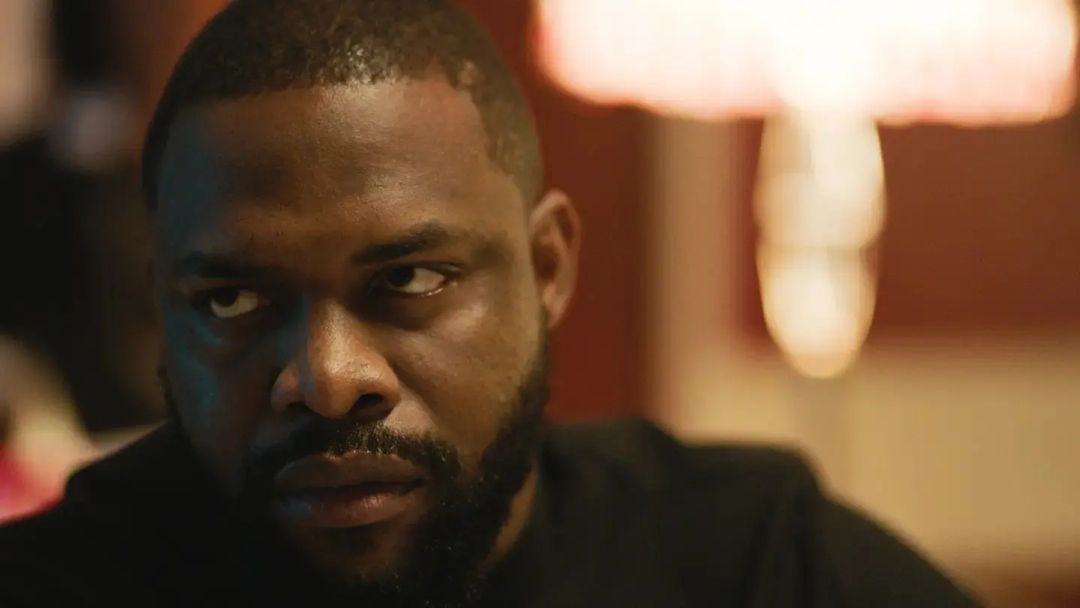 'Ile Owo' Review: Wavering Plot Frustrates Bold Horror Outing
---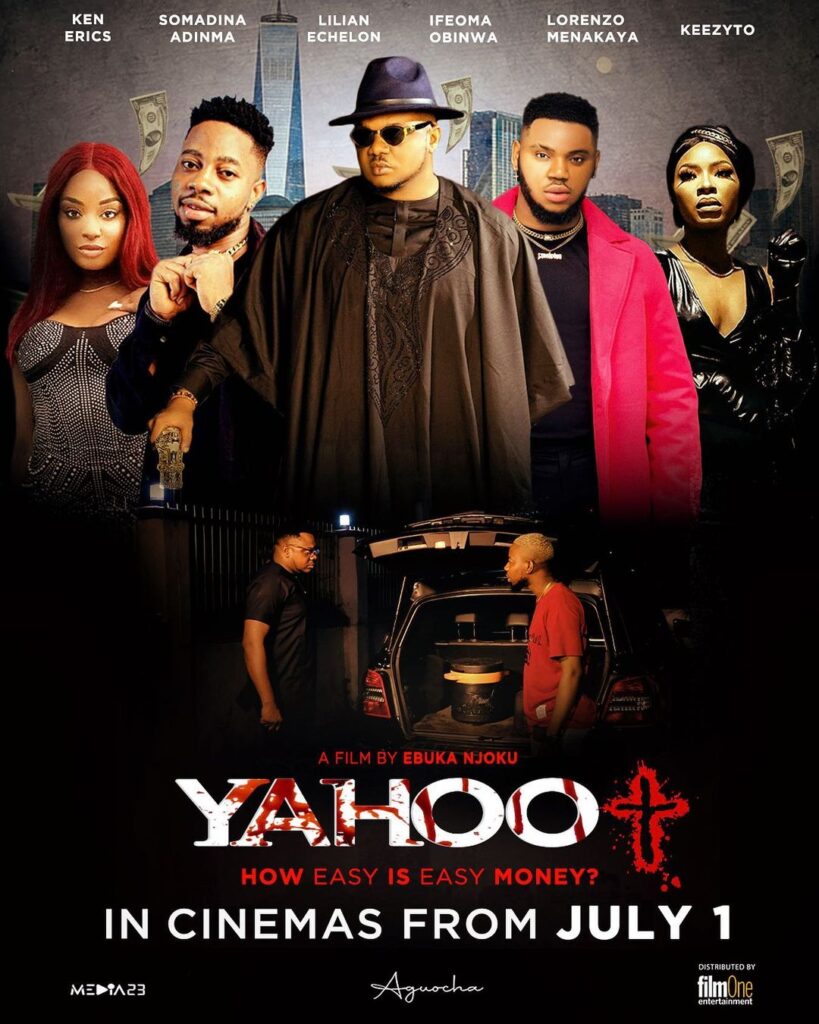 Yahoo+ is a minimalistic film, the first place to see this is in its six-person cast: Somadina Adinma as Abacha, Echelon Mbadiwe as Kamsi, Ifeoma Obinwa as Pino Pino, Keezyto as Ose, Ken Erics as Ikolo, and the voice of Lorenzo Mekanaya as Mansa. Furthermore, Yahoo+ is only set in a couple of places. Yet there is almost no time when this minimalism interferes with the story. The elements deployed by Njoku only help him drive his story forward. Yahoo+ is the story of two young bum men who are faced with a dilemma as they encounter hiccups on their journey to gain wealth.
The first chapter "As e dey hot" opens with a poster of "Love gbakwa oku", which translates as "love should catch fire." And we begin to understand why this sentiment is shared by Pino Pino and Ose. However, they are on different ends of the jungle, the hunter and prey, but only one of them is aware of that. Youths in Nigeria have mixed views about love because it hinders them from hustling. If the poster were in a man's house, one could say he intends to gain the love of women by gaining wealth which is why he wants love "to catch fire." If the poster is found in the hands of a woman, it's because she has chosen to also focus on wealth instead of love as she needs wealth to survive in Nigeria. Yahoo+ does well to bring this sentiment alive on the screen especially now that Nigeria's economy is epileptic. The youths are mostly the breadwinners and they make up the largest demographics in Nigeria. The same is the story of Ose and many Nigerian youths who have decided to engage in Yahoo+. They mask their greed under the guise of having to provide for their families. In one scene while Ose is pitching Abacha, he asks how he will feed his family in the village. "They are not really suffering," Abacha answers because he understands where there is life, hope remains too. That's the Nigerian Spirit, but the Nigerian dream also drives the duo.
The Nigerian dream is to 'japa'. Disney's 2022 sports biopic, Rise, by Akin Omotoso takes a sacrosanct look at this dream with the Antetokounmpo family in view. Life on the other side of Nigeria isn't observed by most. Ose and Abacha are engaging in yahoo+ so as to 'japa.' They believe Nigeria is a shithole (they are right) and that they can blow easily abroad (wrong). We need more movies like Rise and Yahoo+ taking a look at different ends of the phenomenon called 'japa.' In Yahoo+, Ebuka Njoku does not go easy on Nigerian Igbo and pop culture; he goes to great lengths to root his movie in the Nigerian reality. The dialogues are in everyday lingo the viewers must have found themselves using at different points. Some viewers must have used "you wan collect?" which is a cult slang that has found its way into general Nigerian lingo. The audience and film nerds will be thrilled to watch these characters remind them of the archetypes they represent as they talked like actual human beings in Nigeria, who love Hollywood, Kanayo O. Kanayo, and Nollywood films.
---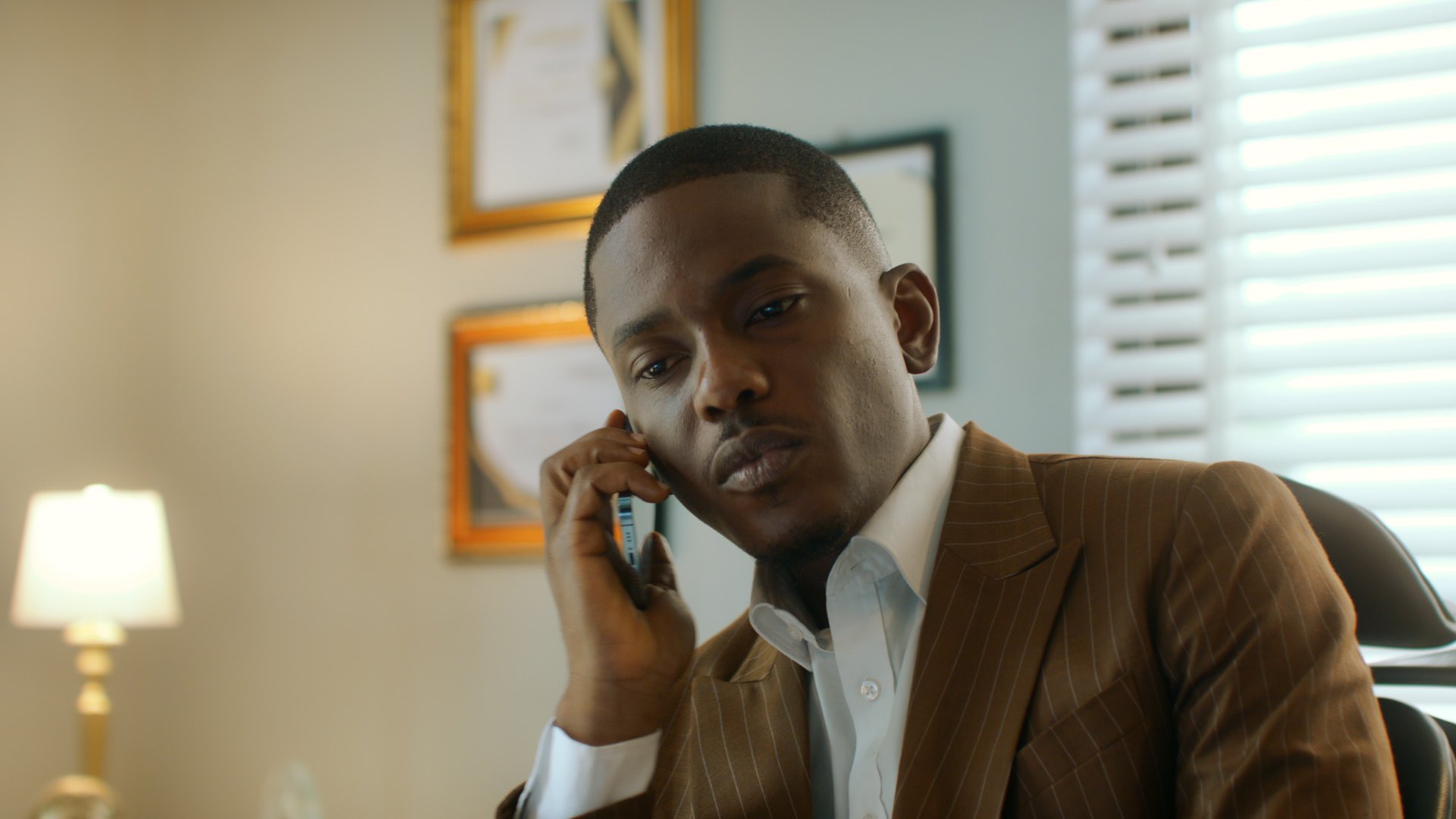 'The Order of Things' Review: A Look at Dr. Sid's Directorial Feature Debut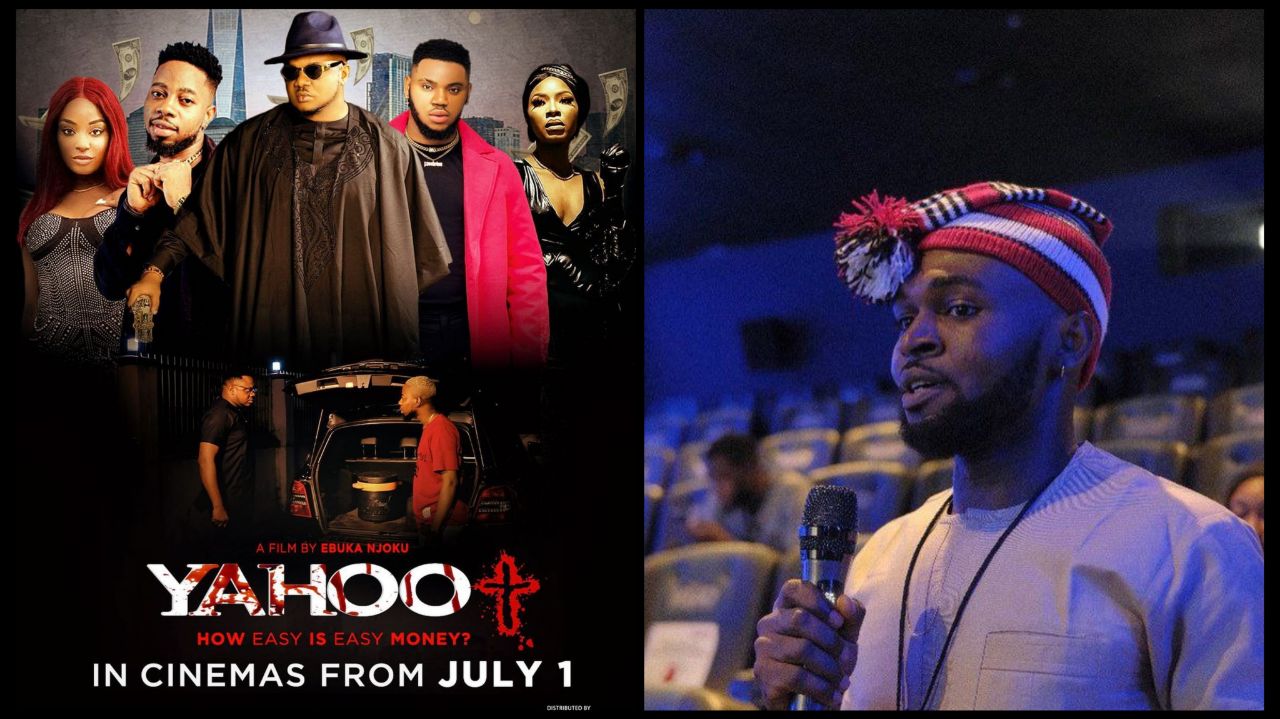 7 Lessons We Learned from Ebuka Njoku and Yahoo+, His Indie Debut Success
---
Yahoo+ succeeds where Genevieve Nnaji's Lionheart (2018) fails, and that's in terms of its usage of the Igbo language. Like most indigenous languages, their usage gives deeper meanings to words. In a scene, Abacha tells Kamsi "Afurumginanya", summed up as "I love you" in English but it translates as "I truly see you" in Igbo. Love in most romantic relationships and friendships is examined in the movie, think of them as examples and not definitions of love in relationships. 'Nollywood' coined by Norimitsu Onishi in 2002 started out as a predominantly Igbo industry. Ironically, most of the movies it was churning out were in English except for most of the early movies like Living in Bondage which is also referenced in Yahoo+. The lines between the then Nollywood and other film industries in Nigeria blurred over time as they also started making films in English, seeing that it made them reach more people within and outside Nigeria. This merging didn't favour the Igbo industry because there is a robust Yoruba and Hausa film industry, the same can't be said for old Nollywood. Lionheart is a product of Neo Nollywood, perhaps that was why its script which was predominantly written in Igbo was rewritten for an English audience. Jonathan Haynes, a Nollywood researcher, points out that difficulty in finding cast members who speak the same Igbo dialect is a major reason among other reasons why filmmaking in Igbo is hard. Yahoo+ is able to defy this and make it work beautifully.
With Yahoo+, Ebuka Njoku also critiques films; Home Sweet Home Alone tries this and fails. Living in Bondage (1992) is one of the first films in "Nollywood," and it has gone on to define a lot of films, consequentially the views of many people in Nigeria. "In a 1982 article about how the petro-naira of the Nigerian oil boom was interpreted in the popular imagination, Karen Barber discusses the Yoruba traveling theater's use of the money ritual to figure the mysterious, unearned wealth that was transforming the Nigerian society," Jonathan Haynes writes in his 2016 book "Nollywood: The Creation of Genres". Money ritual films are expensive jokes that have gone on for far too long as history tells us. Okey Ogunjiofor and Kenneth Nnebue, Living in Bondage writers, claim documenting bourgeois events and newspaper conversations brought about the story. Money ritual films were created to castigate the abnormal wealth few Nigerians were coming in contact with. Note that prior to this, being rich in Nigeria meant being big on agriculture. The gap between the rich and the poor widened more as agriculture was abandoned for oil money, so also did Nollywood; it kept making these films and now the money ritual belief in Nigeria is so strong that a lot of people believe it and are acting on it. A few months ago, some adolescents in Ondo killed a romantic partner in a bid to use her for a money ritual. Yahoo+ impressively addresses the problem three decades of money ritual films have caused.
Njoku achieves so much with brilliant mise-en-scene as some scenes are excellently framed. Even though Mansa isn't present, we all pretty much know the kind of person he is, we can even see the shape his lips take as he speaks. As it stands, we have two villains: Mansa and Nigeria. At no point did the cast slack in portraying their roles, no time; even quite refreshing to see Somadina Adinma and Ken Erics handle their characters gracefully. But they are more than their characters, so are the audience. We are all Pino Pino, Abacha, Ose, and Kamsi, not because we want to do Yahoo+  but because we know Indaboski and are Nigerians. 
Yahoo+ starts streaming on Netflix on June 30.
Rating: 8/10
⭐ Critic's Pick ⭐
Share your thoughts in the comments section or on our social media accounts.
Sign Up: Keep track of upcoming films and TV shows with Google calendar.
Side Musings
I was beaming with joy while seeing this, I guess that's what lack of representation does to you.
There is a way Nigerians and Igbo handle nicknames, it starts from something they have done. Some of the crew members even reserve their nicknames in the credits. I'm just wondering what Ose did to deserve that name. Ose is Igbo for pepper.
Yahoo+ wasn't kidding in its depiction of the state of Igbo language. It's very hard to find an Igbo youth who can speak two sentences in Igbo without throwing English words in. Some English words have become Igbotic sef.
Echelon Mbadiwe, anam ekele o as I doff my hats to you. I hope to see you in more roles. You are an excellent actor, queen and more. I have a question ooo, based on what happened, how did you appear in The Way Things Happen.