Charles Okpeleke of Play Network, under his vision to tell historical-based Nigerian stories and make modern versions of Nollywood classics, charges forward with the production of Hijack '93, a film that will be based on the true life incident of October 1993.
The real life hijack story hints at elements of the action, crime and political thriller genre. In production and still without a release date, here are all the details we have so far on Hijack '93 directed by Robert O. Peters.
---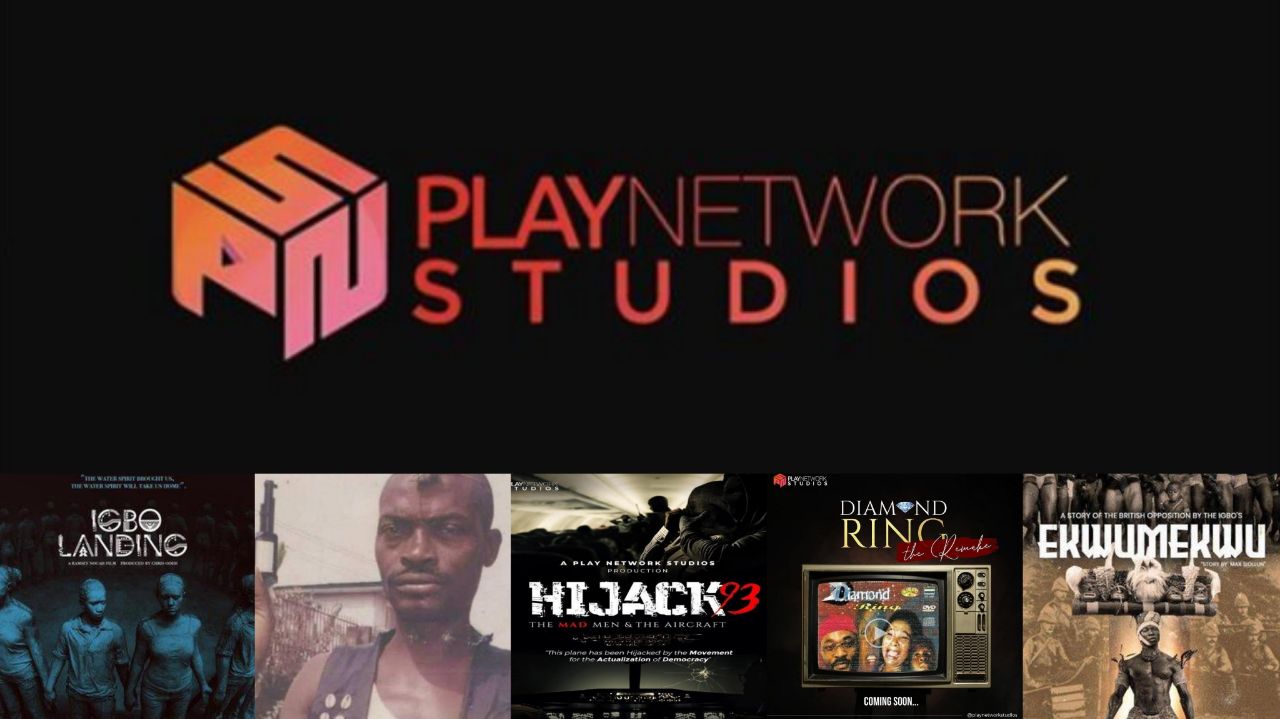 Play Network Studios' Upcoming Projects: What We Know About Them So Far
---
Story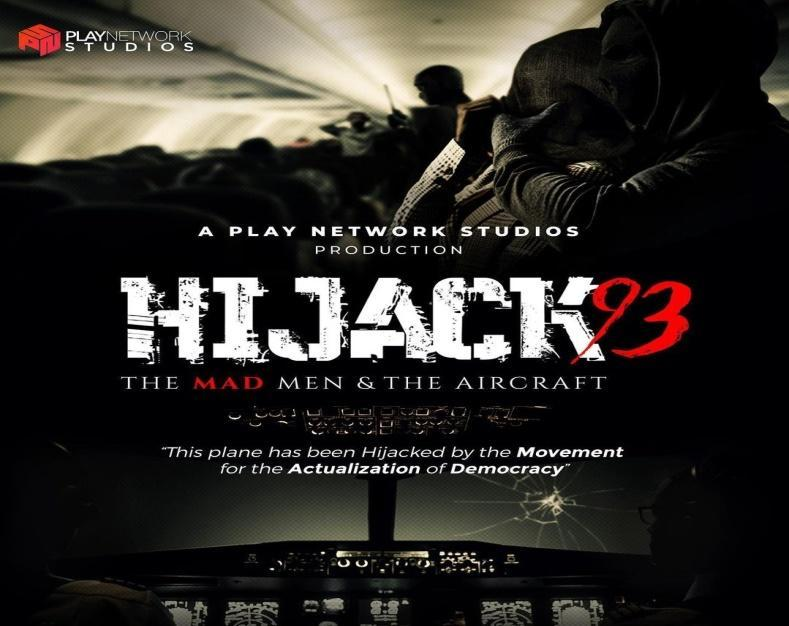 Hijack '93: The MAD Men & the Aircraft will retell the true life story of the October 1993 plane hijack carried out by 4 Nigerian teenagers under a Movement for the Actualization of Democracy (MAD). They reportedly hijacked the aircraft heading to Abuja from Lagos due to their dissatisfaction with that year's annulled presidential election that was supposed to ensure a return to full democratic civilian rule in Nigeria. Their demand was for MKO Abiola's mandate to be returned. The boys were arrested and jailed after a three-day period of unsuccessful negotiation and gained their freedom in 2001.
The Cast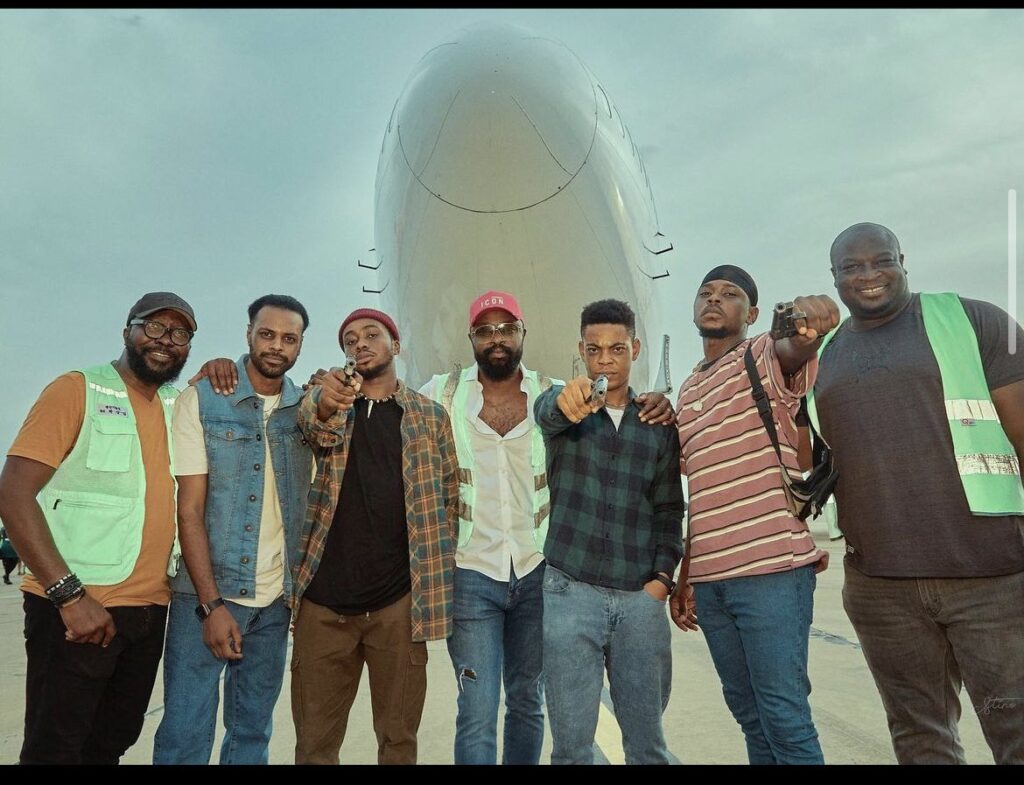 Set photos released on Instagram have revealed Jemima Osunde, Idia Aisien, Ego Nwosu, John Dumelo, Yakubu Muhammed, Efa Iwara, Nancy Isime, Sharon Ooja and Sani Muazu as part of the cast of Hijack '93. The photos also reveal Adam Garba, Allison Emmanuel, Oluwaseyi Akinola and Nnamdi Agbo as the male leads that Charles Okpaleke has praised on his Instagram post, saying "they are killing every scene, and have this fresh, new energy that I think every movie needs."
The Crew
Hijack '93 is a collaborative effort between Charles Okpaleke's Play Network Studios and Native Media TV, UK-based filmmaker Femi Oyeniran and supported by the UK Government Department of International Trade (DIT). Rogers Ofime and Agozie have been mentioned as co-producers, with Robert O. Peters (30 Days in Atlanta) in the director's seat.
Distribution Rights
Hijack '93 will most likely head directly to a streaming service like Play Network's Glamour Girls, but no details have been confirmed yet.
---
Share your thoughts in the comments section or join the conversation on Twitter.
Sign up: Keep track of upcoming films and TV shows with Google Calendar.