This article is updated frequently to reflect new information and announced details.
Nollywood filmmakers are pushing the boundaries of what stories they are telling and how. One of those ways is through the telling and retelling of stories from the past, fictional and non-fictional alike. When it comes to the modern-day retelling of Nollywood classics, no one has been as prolific as Play Network Studios.
With quite a number of titles under their belt already (Living in Bondage: Breaking Free (2019), Nneka the Pretty Serpent (2020), RattleSnake: The Ahanna Story (2020), Aki and Pawpaw (2021) and Glamour Girls (2022)), Play Network Studios CEO Charles Okpaleke and his team have proven themselves to constantly trust and draw inspiration from the game of cinematic nostalgia.
And they've more projects on the way, which might make all their previous efforts look like child's play (no pun intended). With the announcements reeling in every other week, they all are quite ambitious.
---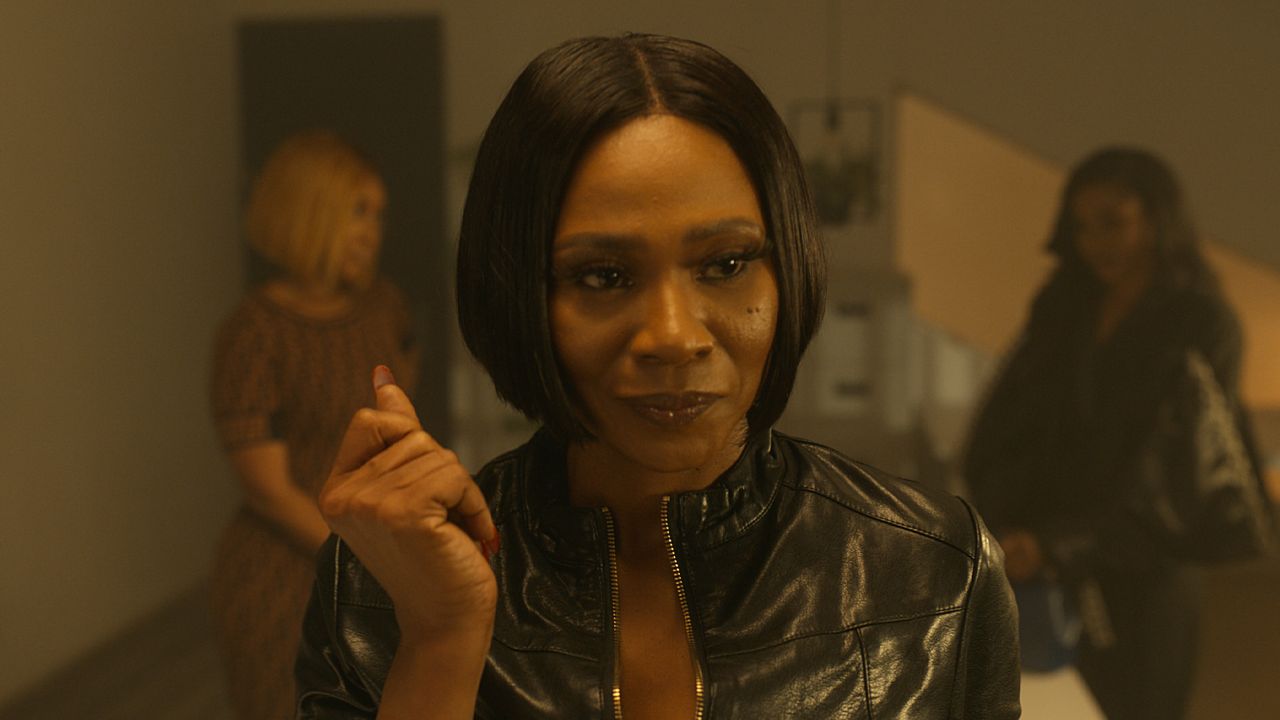 'Glamour Girls' Review: Nollywood Classic Remake Falls Short of the Glitz
---
Here are Play Network's planned projects that we know about, and what we know about them so far:
Igbo Landing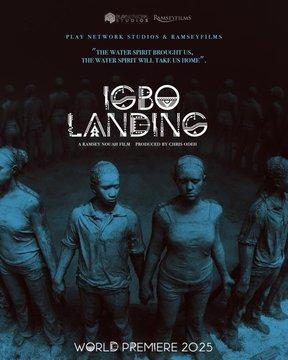 Igbo Landing will be based on the tragic events of May 1803, when about 75 Igbo captives from Nigeria seized control of a slave ship heading to America.
Instead of yielding to the horrors of slavery which they would have been subjected to, they rose up as one, drowned their captors on the coast of Georgia and then proceeded to commit mass suicide. This culturally significant project will be directed by Ramsey Nouah and produced by Chris Odeh. It is slated for a world premiere in 2025.
Ekwumekwu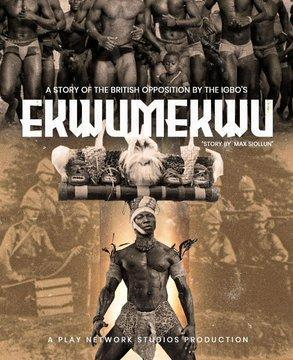 The Ekwumekwu Movement was a series of resistance efforts, put up by the Anioma people of modern day Delta State, against the prevalence of the British Empire in the late 1800s. Ekwumekwu will be based on a story by Dr. Max Siollun, an author behind the historical book, "What Britain Did to Nigeria". According to Okpaleke, the movie will highlight "the role the Aro people played with the people of Anioma to protect the Igbo land." The filmmaker further expressed, "I am from Arondizogu, the largest settlement of the Aro people (believed to have migrated from Arochukwu), and ever since we started making feature films, our focus has been centered around retelling our African history." Further production details are yet to be revealed.
King Jaja of Opobo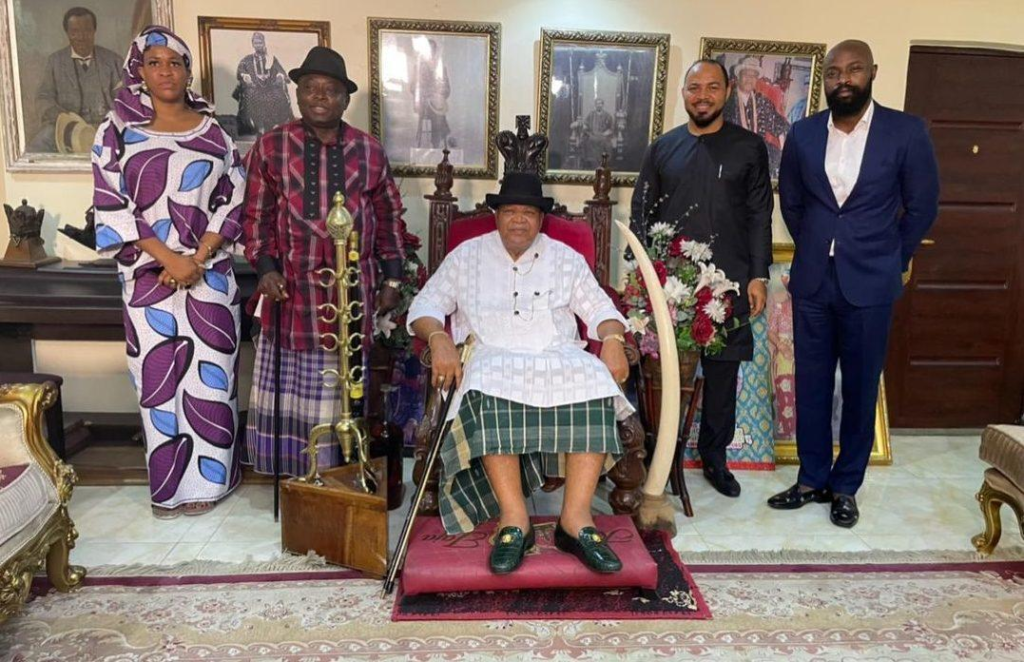 King Jaja of Opobo was the first king or amanyanabo of Opobo. He was also the founder of Opobo city-state in present-day Rivers State.
In 2021, Okpaleke and Ramsey Nouah announced their plans to make a biopic about the illustrious monarch, after meeting with King Dandeson Douglas, Jeki V (5th on the throne), during the sesquicentennial celebration of Opobo Kingdom. The story will be told from an "authentic perspective", heavily influenced by actual historical events, as passed down through generations of Opobo people. Production is scheduled for 2023/2024.
The Hijack '93: The MAD Men & the Aircraft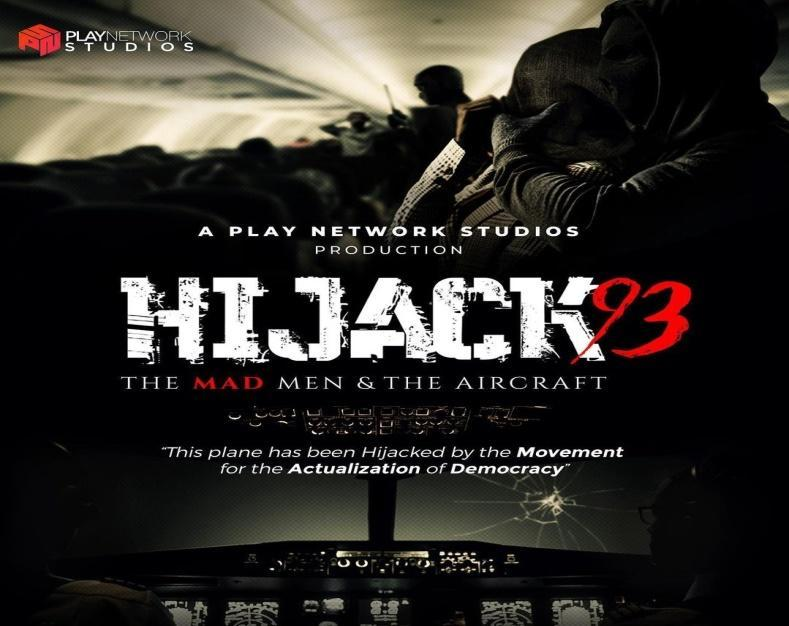 This upcoming historical telling is the product of collaborative efforts between Native Media, Play Network, UK-based filmmaker, Femi Oyeniran, and the UK government.
The feature film will highlight the events of the 1993 plane hijack incident, brought about by 4 Nigerian teenagers — working under a Movement for the Actualization of Democracy (MAD) — who hijacked the plane due to their dissatisfaction with the aftermath of that year's presidential election (which many believed to be won by the late M.K.O. Abiola).
Rogers Ofime and Agozie Ugwu will co-produce Hijack '93, whose principal photography recently commenced, with Robert O. Peters in the director's seat. Actors Jemima Osunde, Idia Aisien, Ego Nwosu, John Dumelo and Yakubu Muahmmed have also been revealed in set images.
In new set photos released on March 30, Efa Iwara, Nancy Isime, Sharon Ooja and Sani Muazu have been confirmed to also be part of the cast.
The Six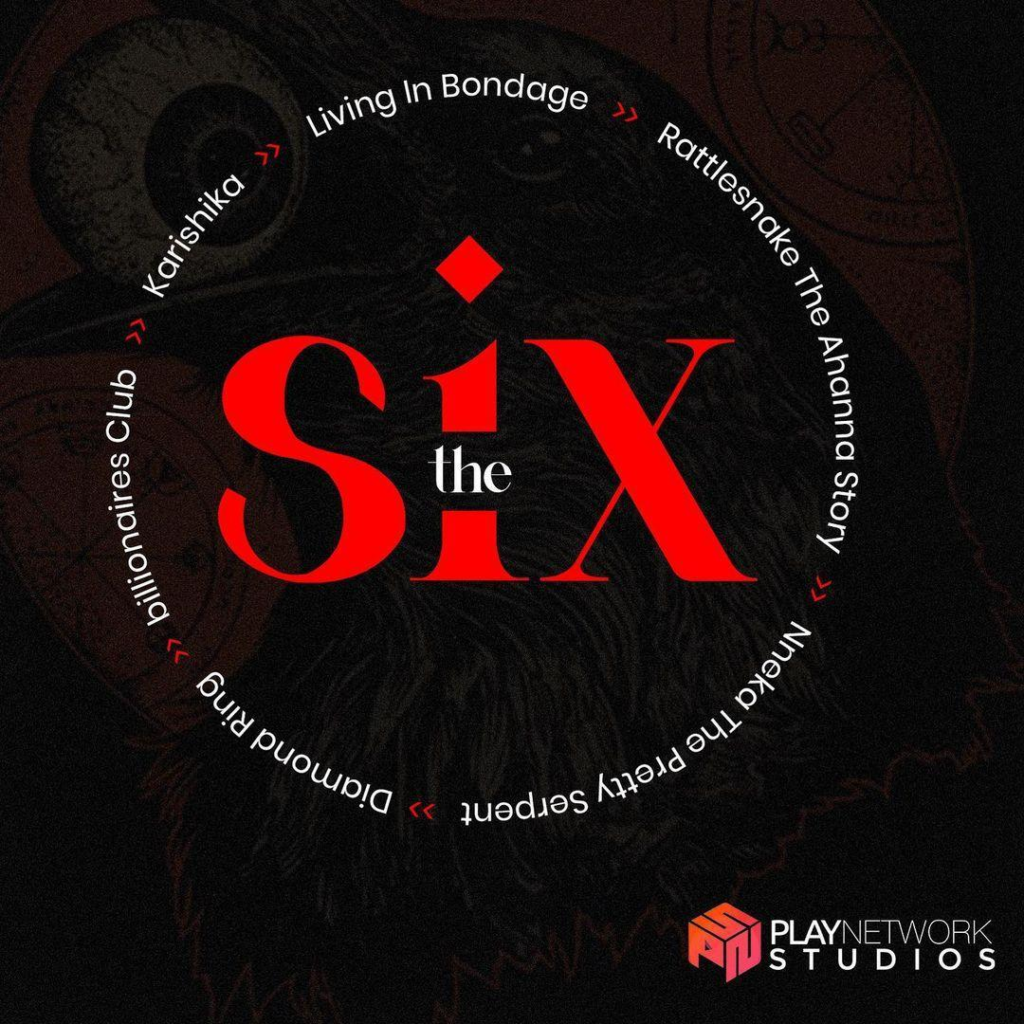 The Six will focus on Ramsey Nouah's delectably evil Richard Williams, his iconic character from Living in Bondage: Breaking Free. The Six will give us more information about this mysterious mastermind and will tie together with five other Play Network films (Rattlesnake: The Ahanna Story, Nneka The Pretty Serpent; and yet-to-be-released Diamond Ring, Billonaires Club and Karishika). Bringing characters from these other films, they will collide to form one dark cinematic universe. So, this is definitely one not to miss if you've been following Play Network's big-screen offerings so far.
---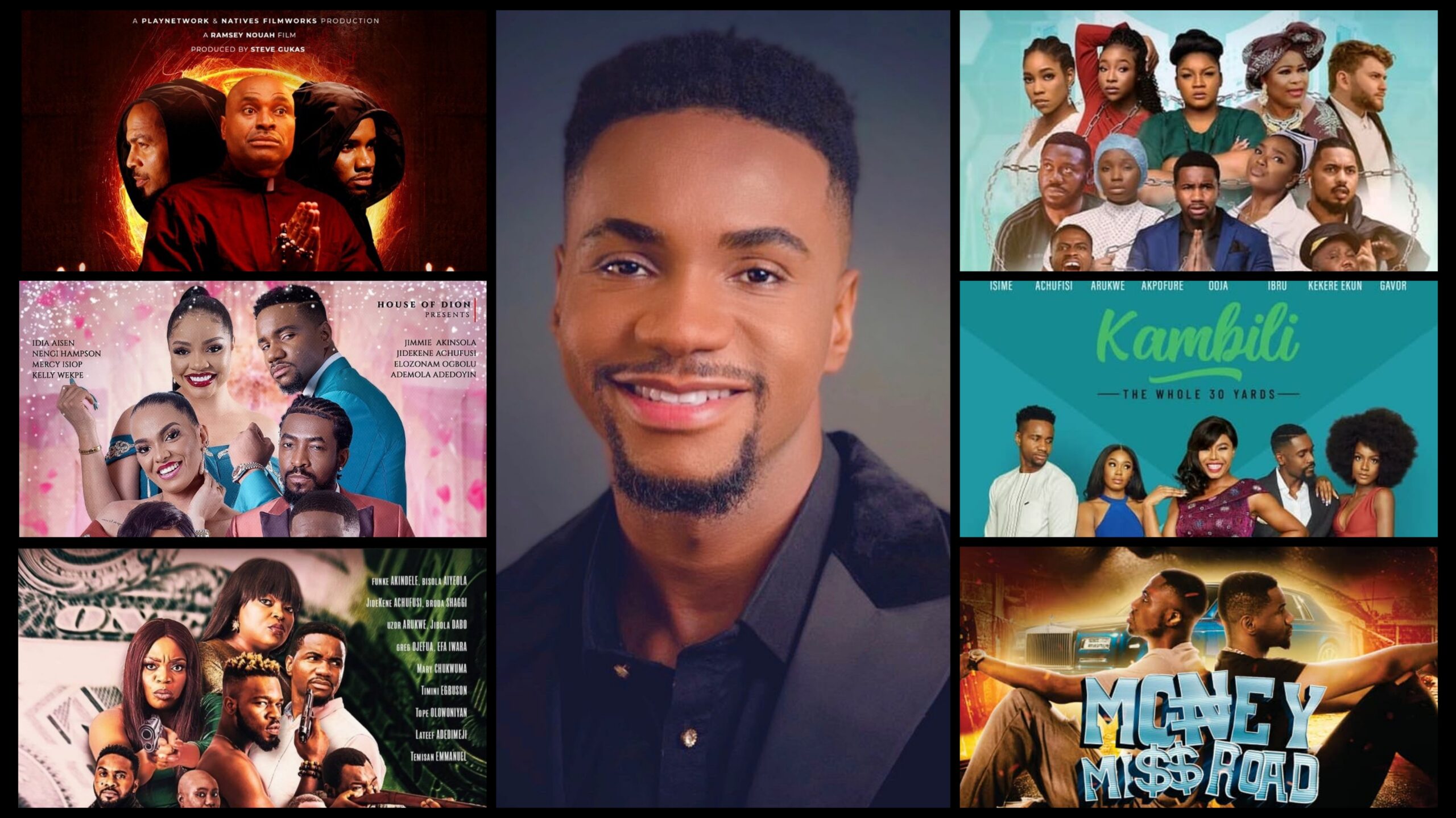 Jide Kene Achufusi on 'Money Miss Road', Unfair Criticism of Instagram Comedians, and His Diverse Slate of Films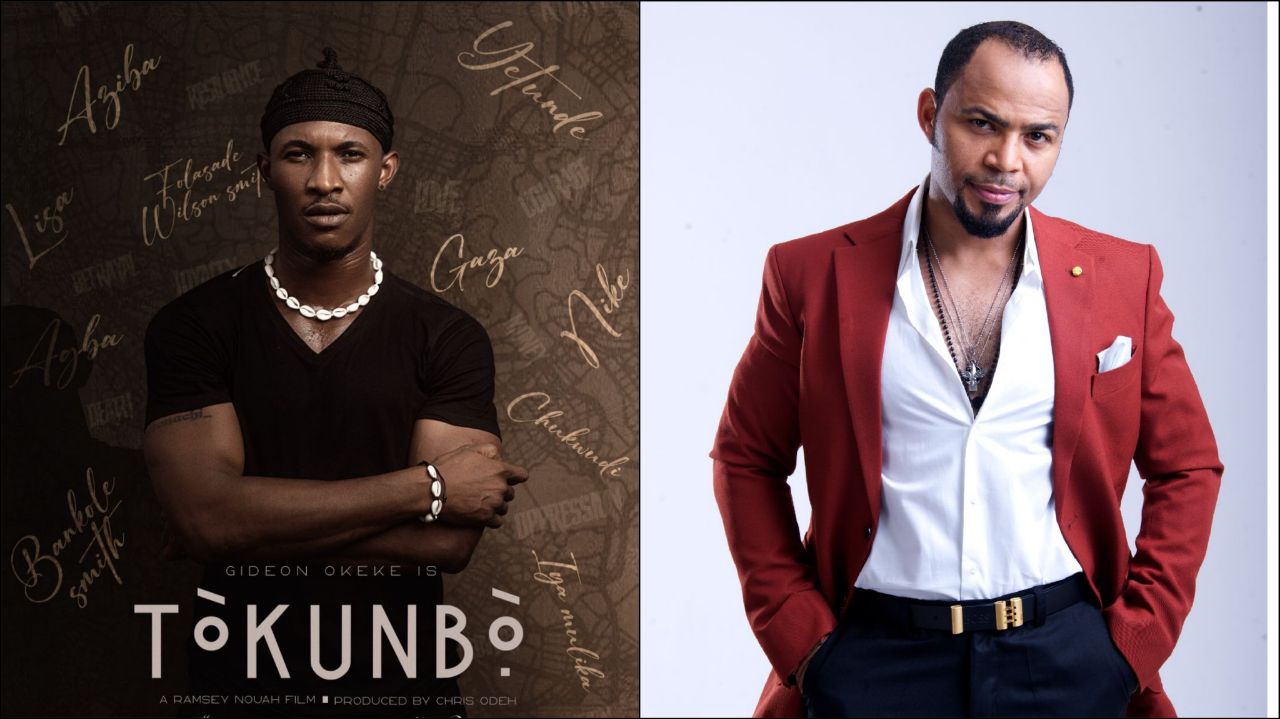 Ramsey Nouah to Direct Crime Thriller 'Tokunbo', With Gideon Okeke as Titular Lead
---
Karishika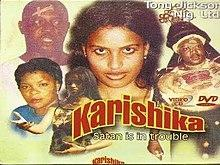 Karishika is a 1996 cult classic directed by Dr. Chika Christian Onu. It follows the titular character, Karishika (Becky Ngozi Okorie), a demon sent by Lucifer to initiate men into his fold using sex, money and other temptations.
On March 2nd, 2023, Okpaleke announced the acquisition of the movie's intellectual property rights, along with a call for horror filmmakers "with relevant skills" he could work with (as he plans a remake). So far, no further details have been made public, but one thing is certain: Karishika will be back!
Diamond Ring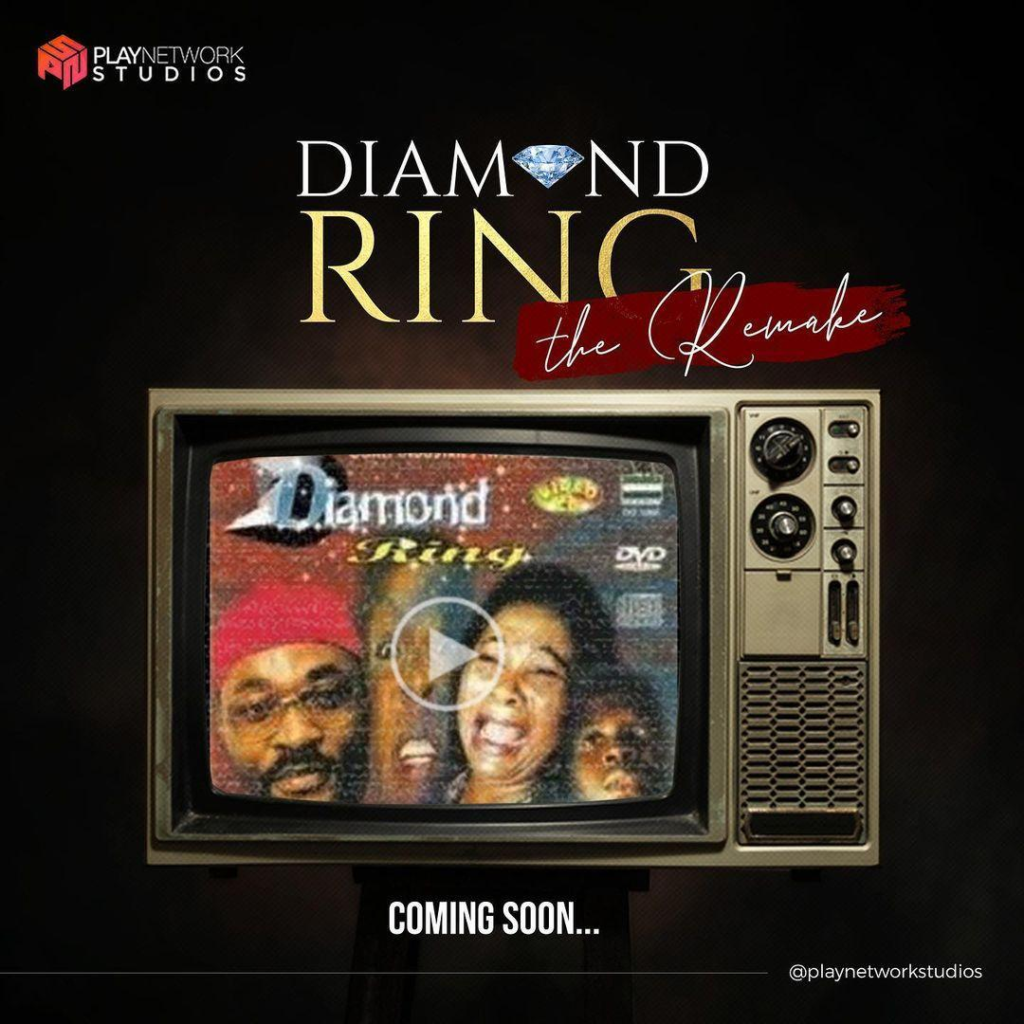 Diamond Ring is a 1998 film by veteran filmmaker, Tade Ogidan, which has carved a name for itself as one of the most iconic horror flicks in Nigerian film history. It is the story of Chidi (Teju "Babyface" Oyelakin), a boy in his first year of university, who robs a cemetery to secure his place in a secret cult. When he steals a diamond ring from a vengeful corpse, he faces dire consequences.
In November 2022, Okpaleke unveiled his plans to remake the film. No further details have been confirmed just yet.
Shina Rambo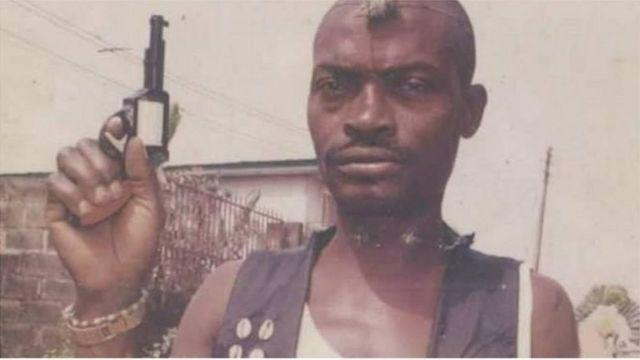 Shina Rambo (not the Nigerian musician), was a notorious armed robber whose daring operations shook the nation in the 90's. Today, he is a pastor who has renounced his old ways after serving time in prison.
In 2021, Okpaleke announced that he had acquired the intellectual property rights to Shina Rambo's story, and stated his plans to produce an action-packed biopic which is currently in development. The feature film is still moving ahead and will be directed by Ramsey Nouah.
Osuofia Goes to Miami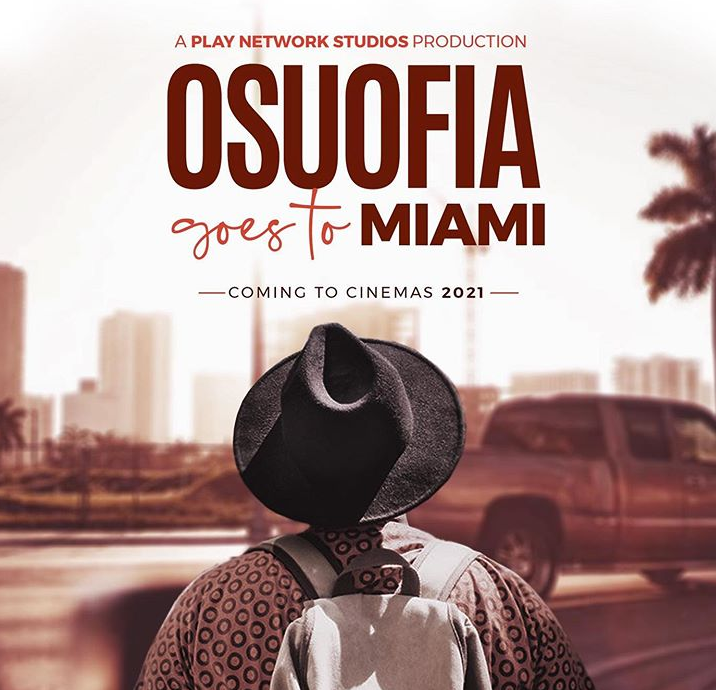 Osuofia Goes to London (2003) is a classic comedy about Osuofia (Nkem Owoh), a villager who goes to London to inherit his late brother's estate which possibly includes his English fiancée (in line with Igbo tradition).
Almost 20 years since the first film, Owoh will reprise his role as the comedic Osuofia in Osuofia Goes to Miami, a Play Network project which will be directed by Agozie Ugwu – or at least that was what we thought in 2020. The iconic sequel was set to hit the cinemas in 2021 but nothing else has been confirmed since its announcement.
Man in the Mirror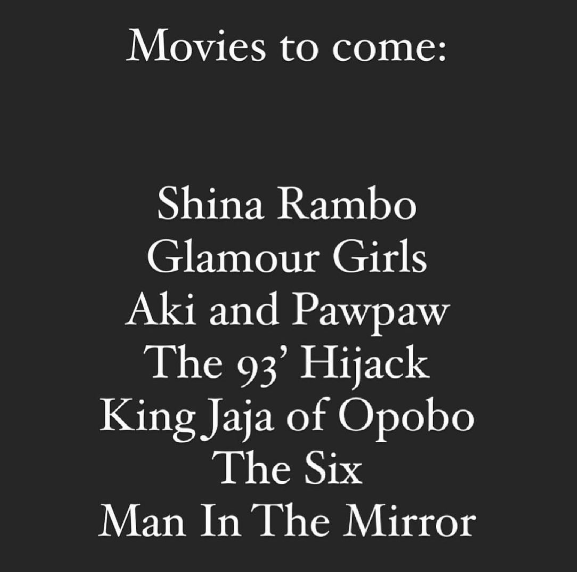 What is Man in the Mirror?
Is it another sequel or remake of a classic Nollywood film? Or is a Play Network original? Frankly, it's not quite clear. Okpaleke and his team are keeping their cards close to their chests on this one.
What we do know is that the movie is one of the upcoming titles the ambitious CEO mentioned in his July 6th, 2021 post about "movies to come."
---
Share your thoughts in the comments section or join the conversation on Twitter.
Sign up: Keep track of upcoming films and TV shows with Google Calendar.