Relationships hit a crucial point; some fall out and some take a bold step.
As the end begins to draw near for Ndani TV's Love Like This series, we go for a rollercoaster ride that begins with the search for closure to a break up and we finally arrive at an untraceable connection between a new pair. This episode is a full set of drama that has been merely delayed.
We begin the episode with the trio of Kamal, Abiye and Teni having a heated argument about Abiye having a closure discussion with Nimi. Kamal isn't having it and feels there has to be a hidden reason Nimi has agreed to it. I honestly don't know if I was the only one who noticed Kamal's rudeness and meanness even though he was trying to express his displeasure.
---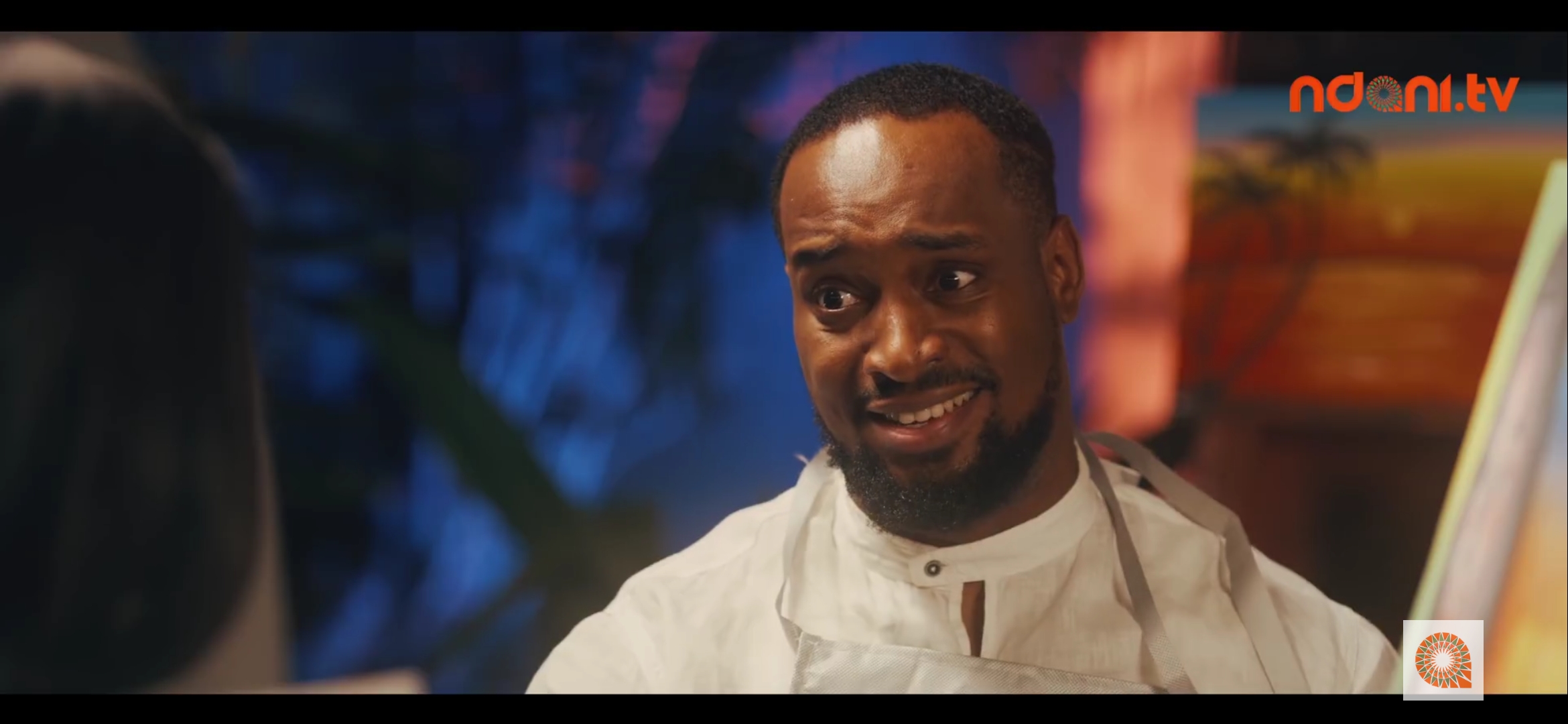 Ndani TV's 'Love Like This' Recap: Season 1, Episode 10, "Have You Subscribed?"
---
On the other hand are Maka and Remi, who are out hunting for a studio space for the shoot. As they find a studio space, discuss details and share banter, they are interrupted by a call from Abiye saying she can't go ahead with the show any longer. Maka is left disappointed, while Abiye goes to see Nimi to find out what he would have loved to say without the cameras.
The next scene starts off with Nimi painting Tamara's toenails as they gist, a knock on the door halts this. Abiye is here to see Nimi and has a little shock when she sees Tamara. Abiye wastes no time and asks Nimi if they could have the conversation on closure off camera, which Nimi protests as he reminds her of how him being dumped at the altar went viral and as such the conversation should also be before the public eye. Maka and Remi make their way to Nimi's place and after a bit of persuasive words by Maka, Abiye has no choice but to agree.
Things go sour with Tamara and Nimi when Tamara questions if Nimi is fully over Abiye and Nimi slips about some names he had discovered on her phone as a result of him cloning it. Apparently she hadn't talked to him about these people and she had lied about him being her first love but Tamara remains in shock and is furious about him cloning her phone. She calls the relationship off and demands he unclones her phone before the end of the day. Chai, I didn't expect things to get this sour for Nimi and Tamara o. Also, this would be an awful way for things to end.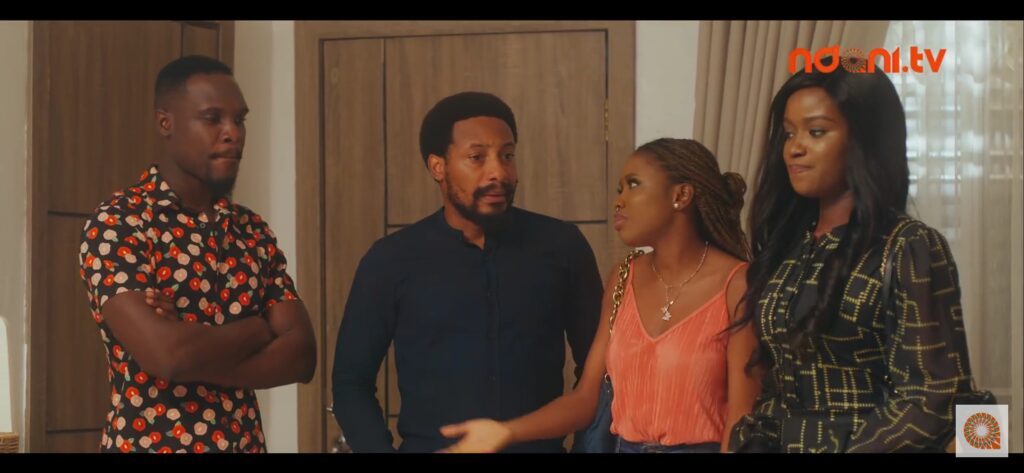 Abiye storms in, interrupting a conversation between Teni and Chidi as regards her giving an answer to his request. Abiye reveals that the conversation will still be happening before the cameras, Teni reminds her of how Kamal would feel and advises that her priority should be Kamal and not pleasing Nimi. Teni's facial expression changes when Abiye reveals that Nimi has been dating someone and I begin to feel like Teni might have been the originator of all the catastrophe in a means to get Nimi.
---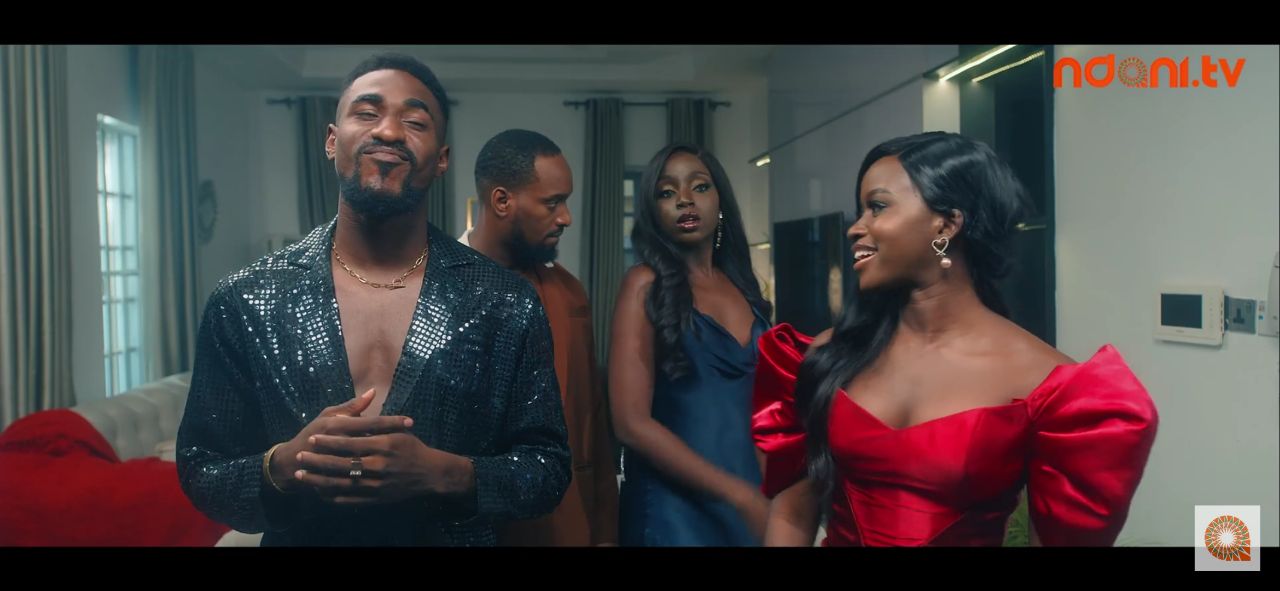 Ndani TV's 'Love Like This' Recap: Season 1, Episode 9, "Double Date"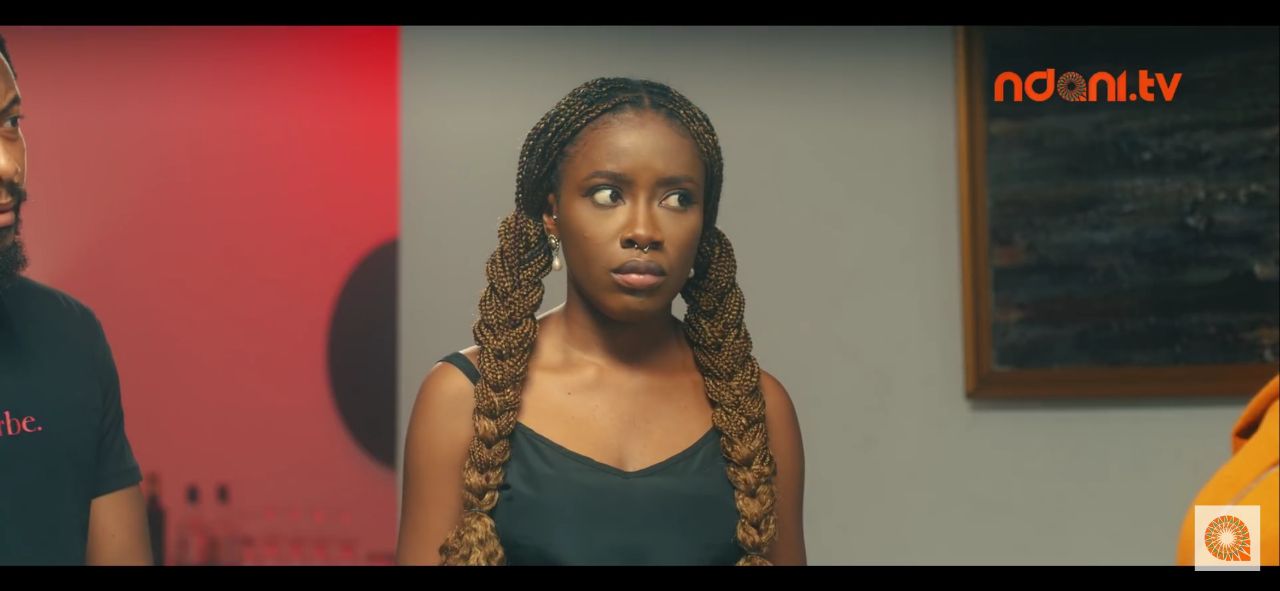 Ndani TV's 'Love Like This' Recap: Season 1, Episode 8, "Do The Right Thing"
---
We make a brief stop at the friendship duo between Tamara and Jimi. Note that her relationship with Jimi was also an issue during her argument with Nimi as he felt Jimi is interested in her and she is playing blind to his advances. Well, Nimi was right as Jimi tries to kiss Tamara, which she resists.
Talking about things being revealed, Kamal is shown getting an engagement ring and honestly I am super confused as to where we are heading.
We round up this episode with something that seems quite a lot for me to understand where it came from and where it is heading to. Teni goes to see Nimi in order to help Abiye talk him out of the intended conversation. Firstly, Teni looks overdressed like it was just going to be an appeal meeting and I definitely didn't see so much of that appeal…and then boom, Teni's phone drops and there is a slowmo into Nimi and Teni taking a romantic gaze at each other. At first it looks like nothing will happen as Nimi briefly walks away, then, boom, Nimi returns and proceeds to a passionate kiss with Teni.
Yes, at the very beginning of the series, we saw Teni hinting us of her interest and since then we can still see the consistency in how it could be that she likes him but on the part of Nimi no yellow light, no red light, not evening a set your pillow green light and all we see is Nimi try to kiss Teni with some hungry look in his eyes.
I do understand that there are details that are kept till the very end so as to keep us glued and hungry for more but most times when a detail is revealed we realise that there had been links to the eventual possibility from the very beginning.
Love Like This episode 11 was directed by Adeola Osunkojo and written by Lani Aisida.
Rating: C-
Share your thoughts in the comments section or on our social media accounts
Keep track of upcoming films and TV shows with Google calendar
Side Musings
Wedding ring keh, someone will definitely be left heartbroken.
And boom just like that Nimi and Tamara are done and immediately afterwards Nimi and Teni as a thing springs up. That's if someone isn't imagining it.
Again this episode seems muddled up with too many details. 
A new episode drops every Friday on Ndani TV's Youtube Channel. We publish a recap every week before the next episode.