With challenges comes responsibility.
Love Like This episode 7 ended with Maka's mum making an entrance into Remi's place, where the couple's strip game was interrupted. When this happened, I expected a lot of drama and I also feared that this would end the couple's love journey.
We start off episode 8, 'Do The Right Thing', with Maka's mum confronting her daughter for finding solace in a man's house. Remi who has initially been eavesdropping summons the courage to get into the mother-daughter argument. I did expect things to escalate quite fast with Remi's intervention but contrary to that he saves the moment as he is able to convince Maka's mum on Maka's decision to do something she loves and apologizes for letting her stay over at his place without informing her. A good hero moment for Remi if you ask me but the scene ends with Maka's mum wanting to have a conversation with Remi alone, drum roll!!!
---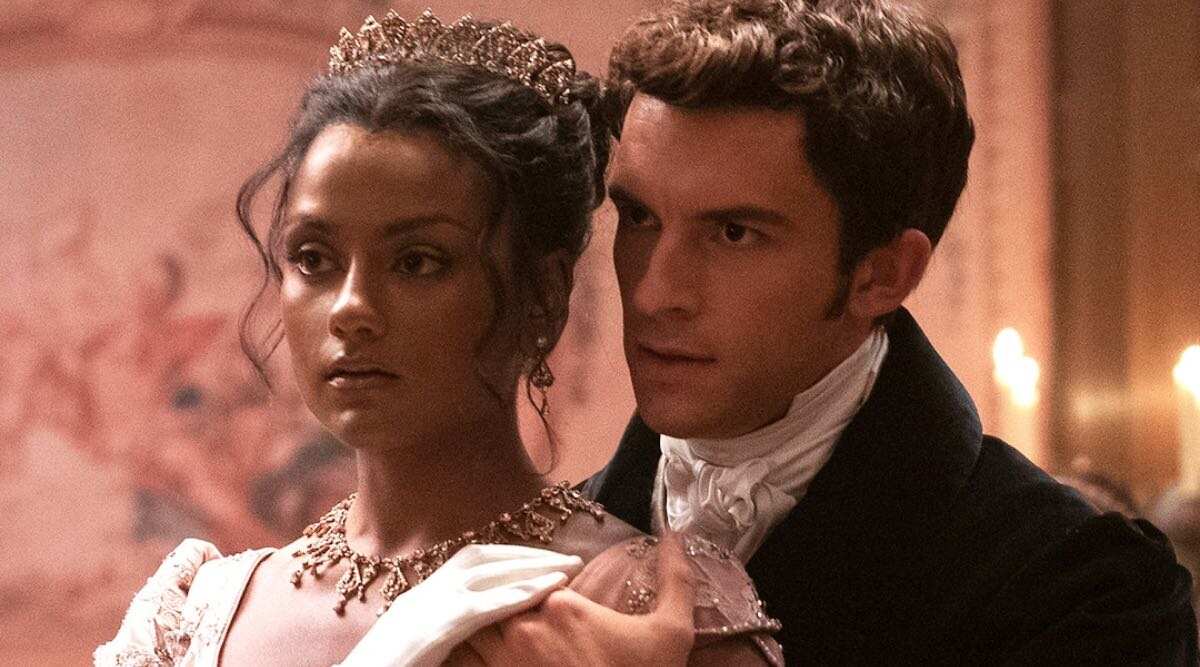 Series Review: 'Bridgerton' Season 2 is Less Excitement and Endless Repetition of Events
---
Nimi walks into the gym to find Tamara and her client Jimi playing around. Nimi finds the two suspicious as he has seen them together quite often and questions the guy's familiarity with her. He ignores them initially and goes onto the treadmill. As he begins his session, he starts to remember the call with Abiye on the day of the wedding and screams before walking out, which gets Tamara Jimi's attention. Although we haven't seen anything come out of the phone cloning previously setup by Maka, we definitely see how Nimi's fears based on his experience with Abiye is beginning to creep into his fresh relationship with Tamara. Would they survive this or would Nimi's fears ruin things? Nonetheless, Tamara has been patient so far.
During a conversation between Teni and Abiye, Abiye gushes over how romantic Kamal is and Abiye questions Teni on whether or not she has felt love for someone, which leads to Teni spilling that she actually likes someone. Now I'm definitely confused because Teni's character is one full of surprises and one would think the person she likes is Chidi but do you all recall Teni's leading conversation with Nimi and her pondering on the almost kiss with him. So who is the mystery guy?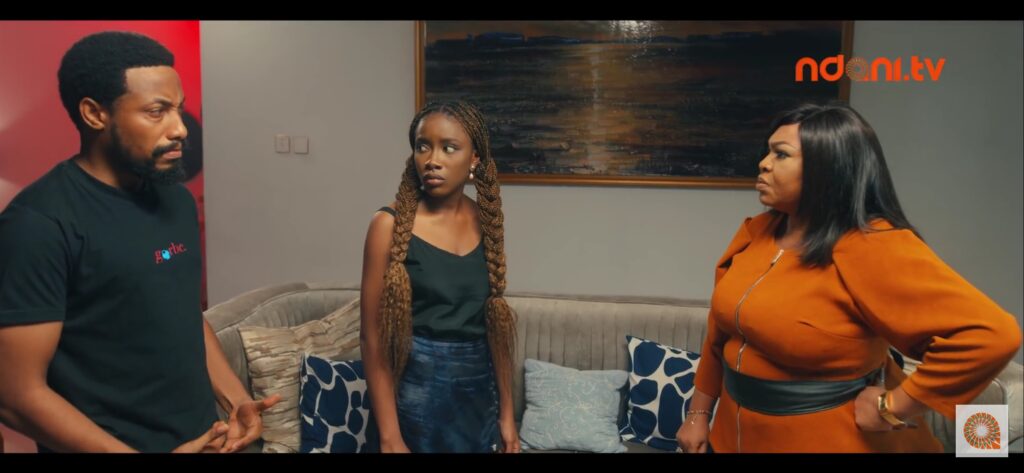 Back to Remi who is now alone with Maka's mum. She questions his feelings for her daughter and makes it known that Maka would move back in with her pending the time he does what is right, which is to marry her or at least an introduction of families. Remi is shocked by this as he responds in agreement. Closing the conversation, she implores him to talk to Maka to have a more serious career.
---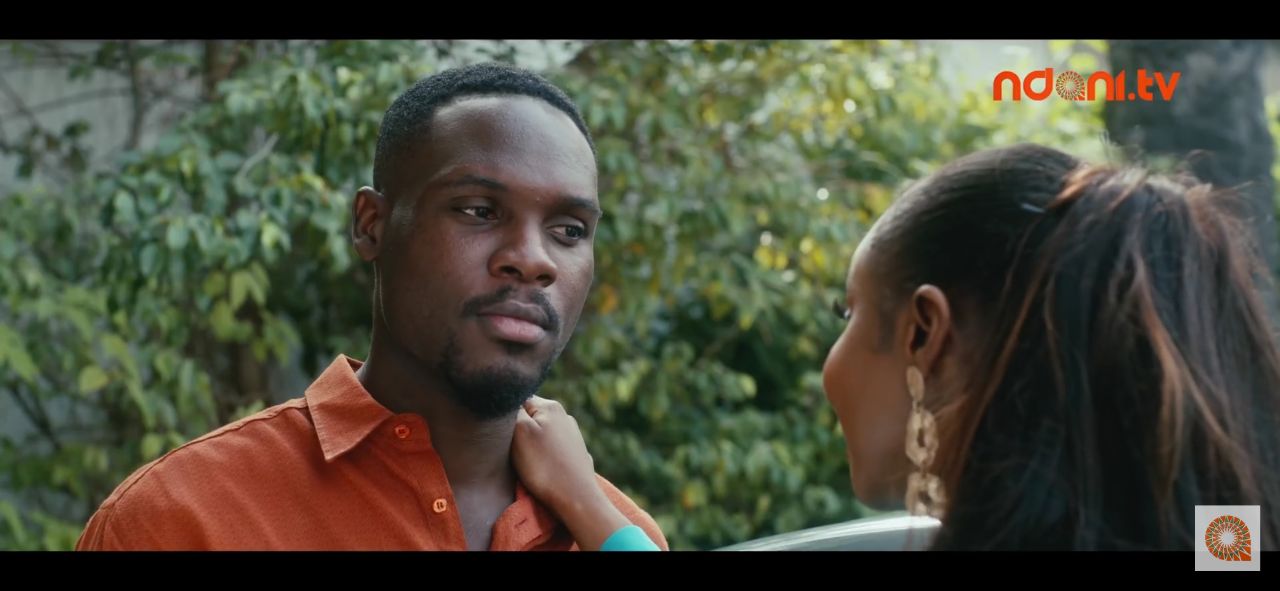 Ndani TV's 'Love Like This' Recap: Season 1, Episode 7, "Insecure"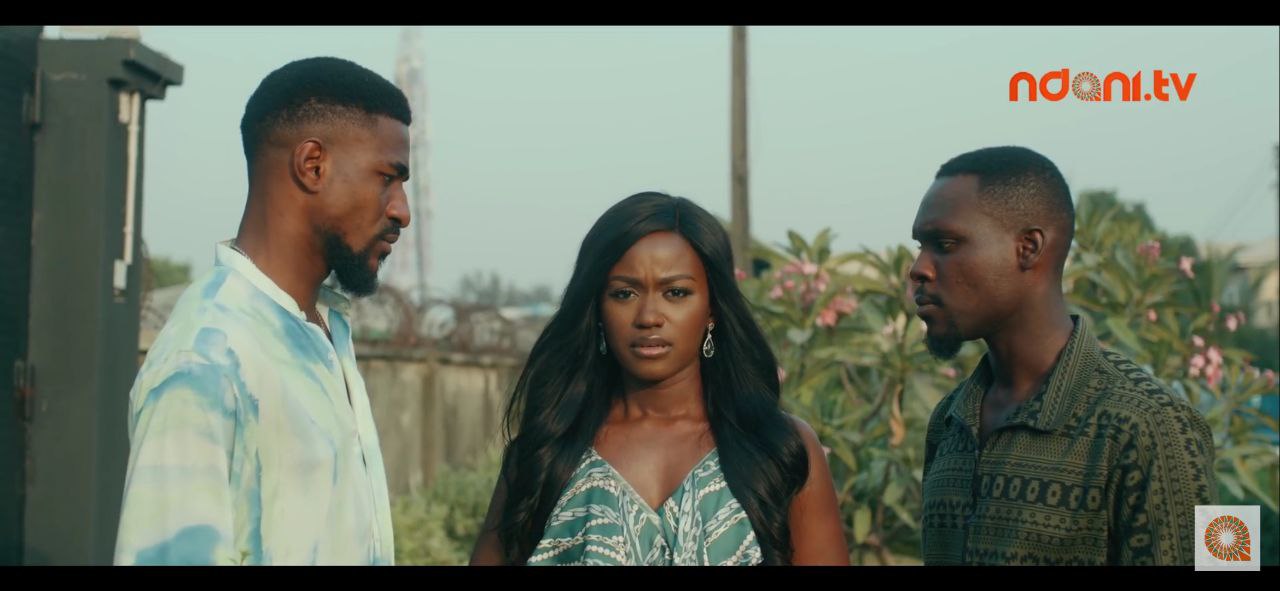 Ndani TV's 'Love Like This' Recap: Season 1, Episode 6, "Somewhere in the Middle"
---
We move back to Teni and Abiye but this time Kamal has joined them and they both tease Teni about the mystery guy she likes before a ring on the door cuts that short. Chidi is the unannounced visitor and Abiye on the other hand is quite excited as she assumes this is the mystery guy Teni likes. Teni tries to get rid of Chidi but Abiye proposes a double date, which Chidi doesn't resist and is happy about after Abiye's revelations of Teni liking a mystery guy and they believe it is him. Things with Kamal and Abiye seem to be quite calm, my earlier intuition of Kamal serving Abiye hot breakfast is looking like it won't happen and this relationship might be for real.
Teni and Chidi take a ride in no direction as Teni is pissed with Chidi for just springing up unannounced. Chidi is excited about the double date and insists they would have fun with Abiye and Kamal when Teni protests against it. Chidi accuses Teni of never having fun and Teni responds by asking Chidi to park the car before proceeding to display a spontaneous sexual act. In no way does this action by Teni show that she likes to have fun, she's always been freaky—remember the toilet quickie with no strings attached? Besides, we don't know who exactly she likes.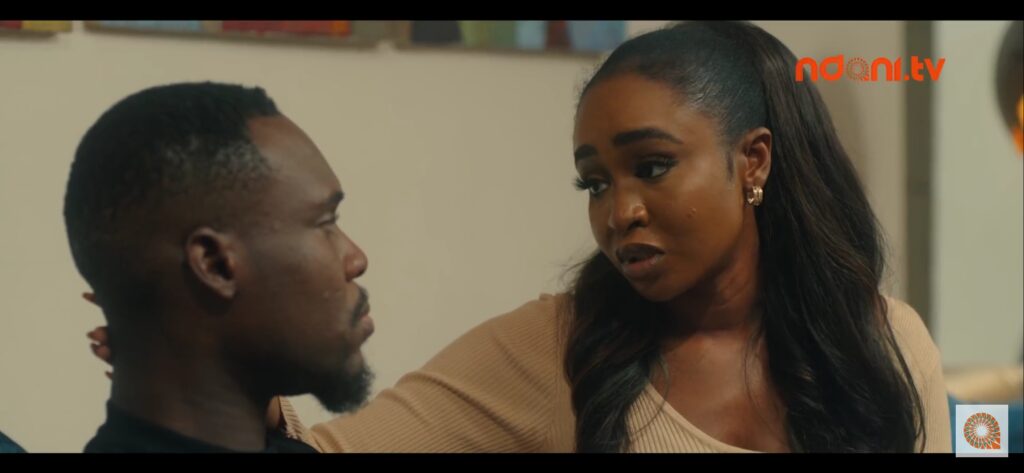 Tamara confronts Nimi who had earlier confronted Jimi about the nature of his relationship with Tamara. Nimi is sorry but defends that he only did it because he doesn't want to miss the signs like he did with Abiye, as he saw them laughing and flirting around. Tamara insists that she isn't cheating on him and wouldn't do the same thing to him. Nimi asks Tamara if she is already fed up but she reassures that she isn't and understands. It's so sad how the evil done to a good person can turn them 'bad' while the doer of the said evil goes on to a rosy life, what a life.
While Maka is furious with Halima for telling her mother her whereabouts, Remi breaks the news of Maka's mum wanting them to get married. Maka is quite excited about this, which makes Remi puzzled as he doesn't feel she is ready for marriage and he expresses not wanting to be the reason she throws her dreams away and does want her but not at this time. They come to an agreed understanding on the issue and share affection as the episode closes. Valid but yet shaky reasons from Remi. Yes, Maka still doesn't have a path as regards a career and that's quite crucial on the journey to forever but I just hope the decision not to get married immediately doesn't send things off the wall with them.
I suddenly question where we are heading with this series; a lot of drags and fewer bombs keep the story stalling. 
Love Like This episode 8 was directed by Adeola Osunkojo and written by Ifeanyi Barbara Chidi.
Rating: C
Side Musings
This mystery man of Teni's couldn't be Chidi if we really look at things well.
This marriage conversation might be the sinking of Maka and Remi's boat even though there are true intentions.
Please, I am already tired of Abiye and Kamal. Kamal was even super invisible to me in the only scene he appeared in this episode.