Given everything that happens in this film, BOO'D UP is a pretty ironic title. This was the first thing that came to mind right before the fade to black. To be boo'd up or booed up means to be in a romantic relationship. It means to be "paired up" and basking in the enjoyment that presumably comes with having a significant other. Except no one in the Chukwuka Osakwe-directed short seems remarkably content with their lot, as far as love and romance go. The story focuses on three characters— Nonso (Taye Arimoro), Vee (Gbubemi Ejeye), and Jeff (Aderinto Stephen)— who, one fateful night, uncover a world-shattering secret between them.
---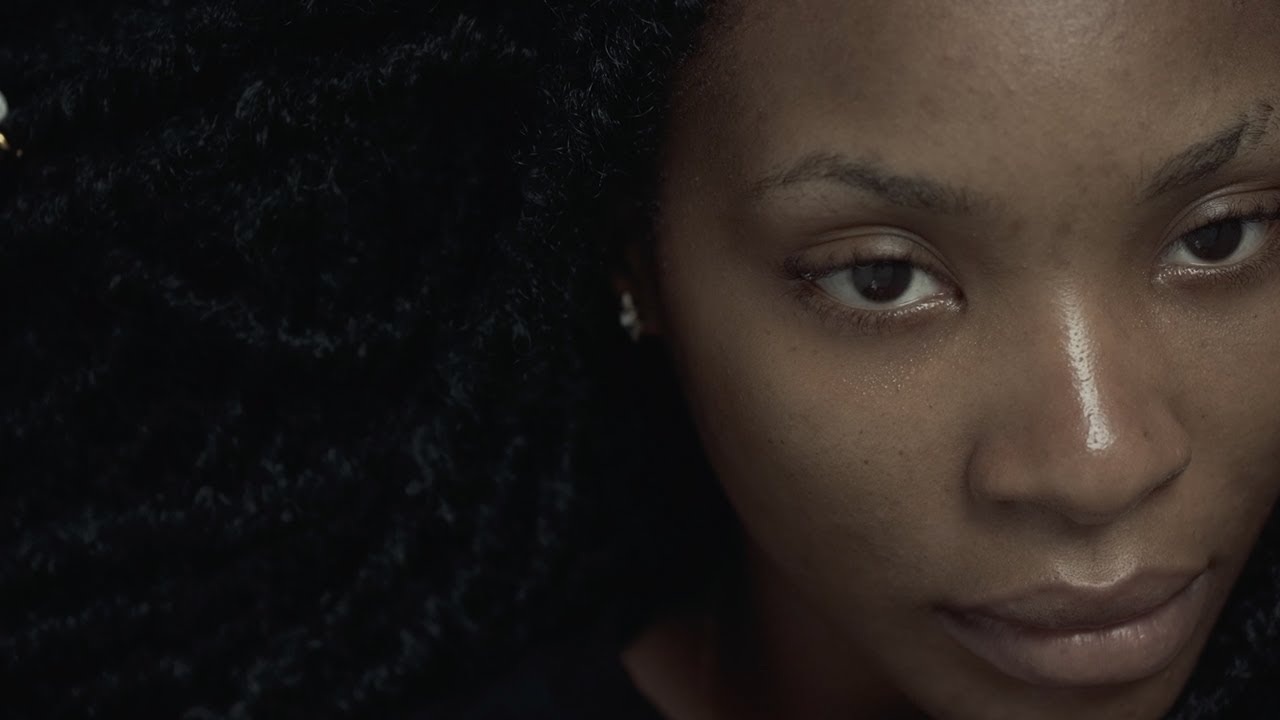 'The Way Things Happen' Review: "Cinema as Therapy"
---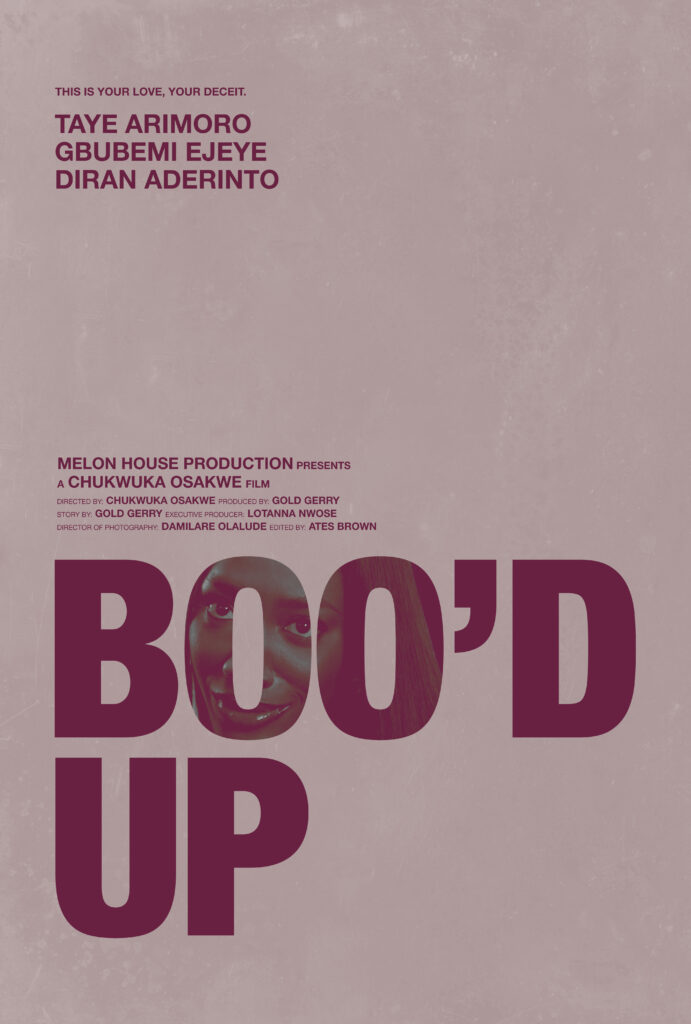 The film begins by showing us Vee, a young woman decked out in a sharp red dress, sitting in a bar, likely waiting for someone. Next, she is texting her boyfriend ("didn't know you were going out tonight") that she is out with her friends for girls' night. Nonso, the person she has been waiting for, finally arrives, and the pair share a brief but passionate kiss. It turns out she is on a date of sorts. It turns out Nonso is an old flame.
The night progresses and Nonso flirts with Vee. She flirts back, clearly enjoying herself. When she tries to catch up on everything new with Nonso since he moved to Canada two years prior, he is evasive. Screenwriter, Gold Gerry, is able to use this simple setup of old lovers reuniting to reveal a lot of backstory and hint at a whole other aspect of the film's world that we don't see, which is basically what you want in a short film— unlike a feature, there is limited time to establish your characters and their goals.
Gerry's dialogue makes short work of this, flowing easily so the audience remains invested while at the same time, dropping hints about Nonso and Vee's history and their intentions in the scene. Kudos to the actors for bringing the words on the page alive, especially Gbubemi Ejeye whose expressive face and calculated line delivery really sell the audience on the mild-mannered yet coquettish Vee.
About four minutes in, the third character, Jeff, Vee's boyfriend, walks into the bar and takes a seat in a corner. He observes the duo from a vantage point, wearing his most confused and heartbroken face. He dials Nonso, then Vee, but they both ignore the calls. Nonso professes his love for Vee and says about Jeff, "Just dump his ass. I promise you it gets easier." They then decide to leave and take their rendezvous somewhere else. Jeff meets them outside the bar and the conflict comes to a head.
Setting the story at night and in a bar allows the film to fully embrace the characteristic ambience of a lovers' tryst– such meetings are done under the cover of darkness for a reason. The music is also used creatively, initially communicating love and romance when Vee and Nonso are flirting, and then switching to tension and anxiety the moment Jeff arrives.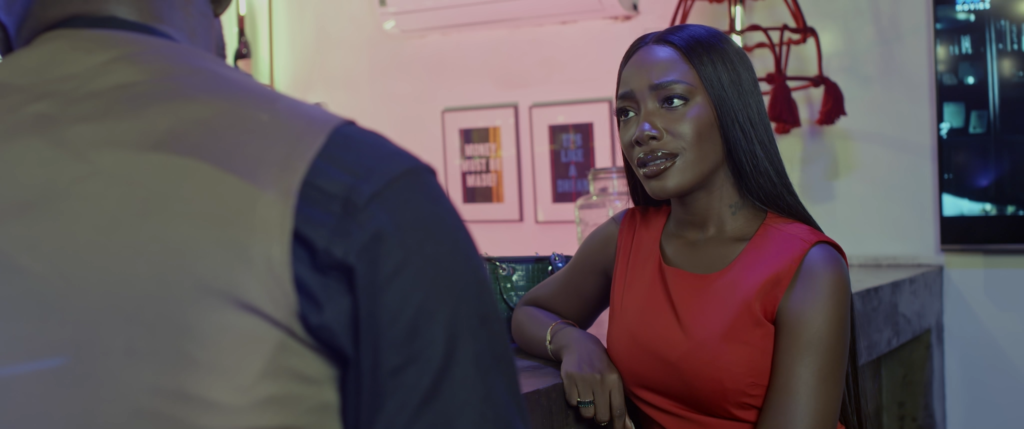 ---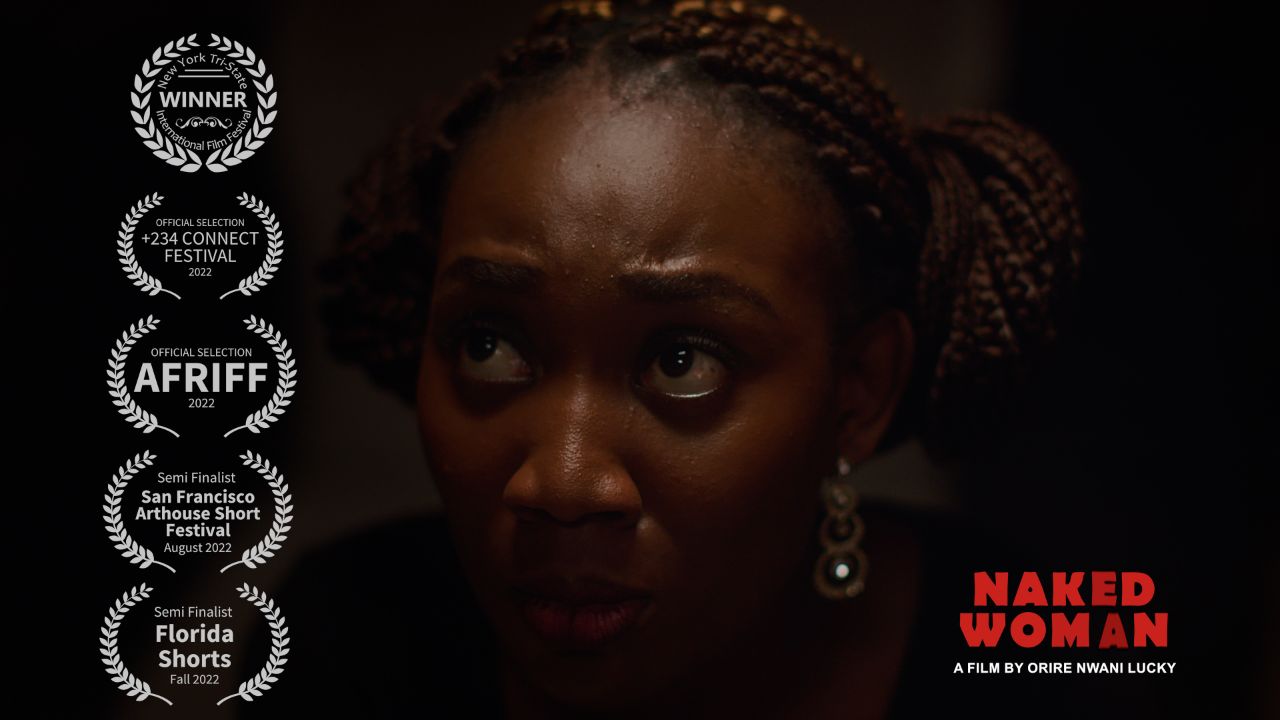 New York Tri-State International Film Festival Award Winner, 'Naked Woman', Heads to AFRIFF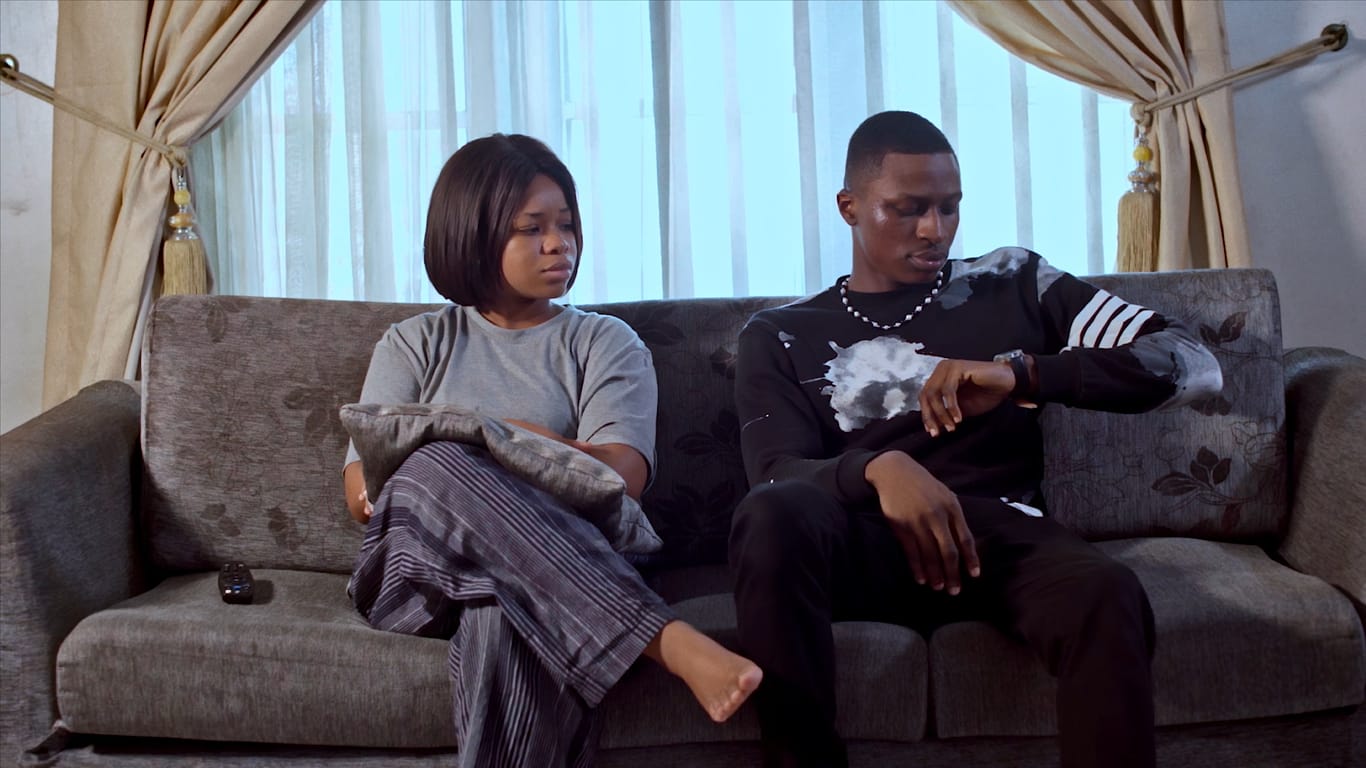 Short Film Review: 'Of The Essence'
---
I'm not going to spoil the ending here but like I said, after the last frame, I thought about the title again and again. As far as ironic titles go, cinema has a good number. Michael Haneke's 1997 film, Funny Games, comes to mind. Marc Savlov of The Austin Chronicle described it as "alight with ghastly images and actions." The film should have been called An Exercise in Cinematic Miserabilism. John Dies at the End (2012) is another fine example in that John remains very much alive at the end, nowhere near dead. BOO'D UP, on one level, feels like a derisory title— a phrase delivered tongue-in-cheek since the film plays more like a kind of anti-romance.
The slang, "boo'd up" gained a ton of popularity in 2018 after the hit single of the same name by R&B singer, Ella Mai, was released to much success. In the first few lines of the song, the persona says, "No, this ain't really like me/ Can't control my anxiety," and in the pre-chorus "Ooh, no I'll never get over you until I find something new/ That get me high like you do." Clearly, boo'd up can also refer to the euphoric feeling of being in love with someone. The above lines could as well have been delivered by Nonso to Vee, or found scribbled in the latter's diary.
Gerry could be ascribing a dual meaning to the phrase, much like Ella Mai does in her song where she interprets "boo'd up" as the sound her heart makes when she's in the presence of that special person. The chorus of the song goes, "Listen my to heart go ba-dum, boo'd up/ Biddy-da-dum, boo'd up."
BOO'D UP is an enjoyable and engaging short film that sets up intriguing stakes and characters and pays them off in ten minutes flat. If like me, you thought the film would be about a proposal or some other popular romantic comedy plot, think again. 
You'll likely watch it more than once.
Share your thoughts in the comments section or on our social media accounts.
Keep track of upcoming films and TV shows with Google calendar.