If you've been an ardent follower of Red TV's web series The Men's Club (TMC), then you are on the excitement train to see your favorite actors back on screen (now streaming on Prime Video) for the upcoming new season, "New Chapter", on the 30th of June. It has surely been a long time coming and, you probably can't remember every intricate detail. Moreso, since you may not have the luxury of time to watch the previous seasons again, we have taken the liberty to watch them for you. So, we have done a recap of the past 39 episodes (Seasons 1-3 + Christmas special episodes) of The Men's Club just to refresh your mind ahead of the new season, which we're sure you are looking forward to.
---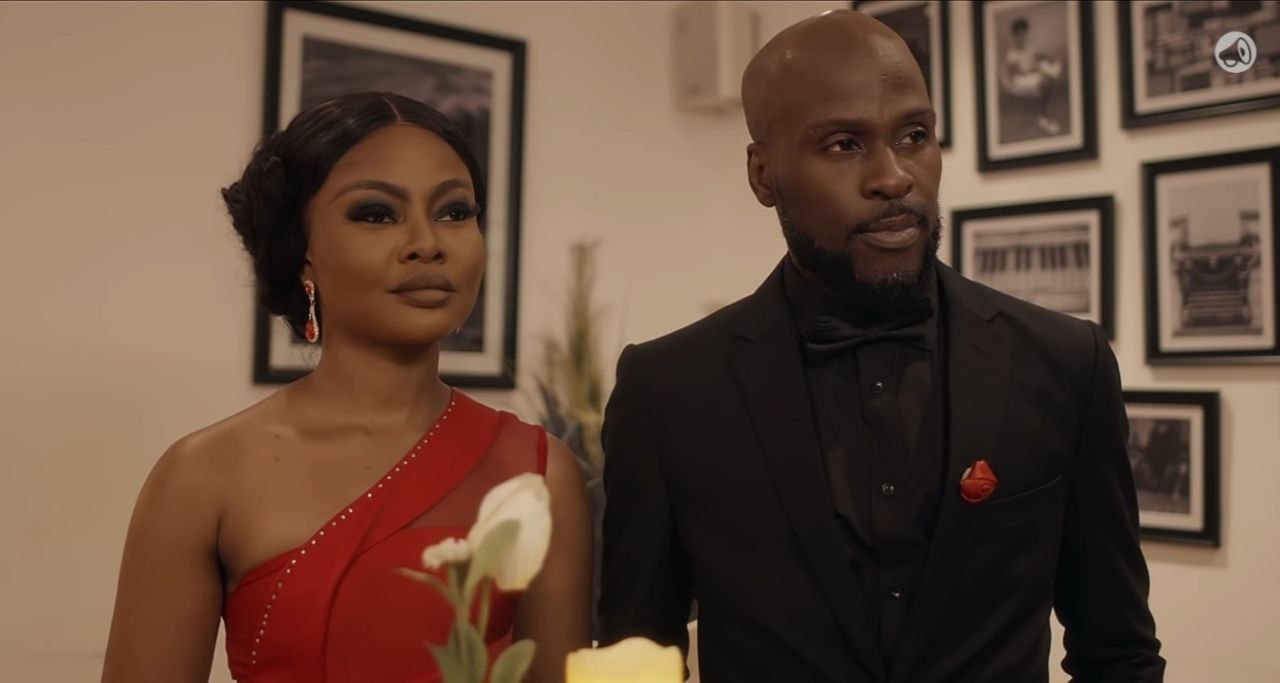 Our 5 Favourite Nollywood Web Series Couples
---
The Men and Their World
This is the first time we see four friends, Louis Okafor (Baaj Adebule), Aminu Garba (previously played by Ayoola Ayolola and to be played by Pere Egbi in the upcoming season), Lanre Taiwo (Daniel Etim-Effiong), and Tayo Oladapo (Efa Iwara) at their hangout spot, where they talk about their lives over drinks.
Aminu is engaged to Jasmine (Sharon Ooja) who complains that he almost never spends enough time with her.
Lanre is in a committed relationship with Sade (Wendy Lawal) who has connected him with her friend's mum, Mrs Lawson, for a contract deal. Mrs Lawson ( Dineo Mofammere), however, wants Lanre not just for his brains but his hot young body too.
Tayo is in a problematic marriage with Naomi (Grace Ajilore) who wastes no time in constantly reminding him that she got him his job and basically took him out of the gutter into a life of abundance.
Louis on the other hand is engaged to Tonye (Segilola Ogidan) but is seen to be involved with two other women. One of his entanglements is Lanre's sister and the other is a friends-with-benefits dynamic.
Each Man's Dilemma
Just when it seemed like all the friends were at their hangout spot for, was to drink and talk about the girls in their lives, we begin to get more depth into each man's life and by extension, their dilemma. Tayo meets Hadiza (Enado Odigie) and he wants her. At the same time, his brother, Tunde (Patrick Dante Oke), returns from abroad and gets on with Tayo's wife.
Lanre almost loses the contract with Mrs Lawson when his girlfriend interferes, as she tries to secure her man when she suspects Mrs Lawson has her claws in him. Lanre becomes furious when he learns about this and is devasted to see he is now unwanted by his Cougar boss.
Aminu and Tumini
Aminu crosses paths with fiesty Tumini (Mimi Chaka) who appears smartmouthed and unimpressed by him, nor his wealth. This intrigues Aminu and like the smart guy that he is, gets in pursuit of her. Although Aminu breaks up with Jasmine, she tells him she's pregnant but he insists she takes a pregnancy test. If money stops nonsense, it definitely multiplies trouble for Aminu who not only has a complicated love life but also has a mole in his company selling his ideas to his competitor. Louis gives him an idea of how to fish out the mole.
Louis has his share of problems too. We see he is actually being forced into marriage.
The Engagement party with the Drama
Lanre is livid when he finds out that Louis has been involved with his sister, Folake (Asuama Iyang). He crashes Louis and Tonye's engagement party in an outburst and exposes Lola and Louis's secret relationship after delivering a solid punch on Louis's face.
Tayo finds out that his wife has been sleeping with his brother and as if it couldn't get worse, it is revealed that his son might not actually be his son.
Aminu is able to fish out the mole thanks to Louis's idea and it turns out his PA, Patrick (Ibrahim Suleiman), was his half-brother all along who had the intention of staking a claim in the company. On the brighter side, Aminu and Tumini start dating and he seems very happy despite every other thing he had going on.
Louis apologizes to Lola, where he gets an epiphany and says he thinks he is in love with her. Lola doesn't take it well because, after all, a thought is different from truth or fact.
Trouble in Paradise
Tayo is devastated and wallows in depression, causing his three friends to stage an intervention for him which he doesn't take too kindly. He meets bubbly Tiara (Adebukola Oladipupo) who helps him out of his depression.
Aminu finally confronts his father about his supposed half-brother and he is shocked about his father's intentions to make Patrick hold an Executive position within the company. In another arc, Jasmine and Patrick cook up a plan to get rid of Tumini. They hire a con artist to set her up. Safe to say everyone falls for it and they successfully get her out of the picture. But for a while, it would seem. Aminu doesn't take the idea of Tumini cheating on him well and to cope with the heartbreak, he helps Tayo get Hadiza's abusive husband, Mohammed (Alechenu Abel), off her back. Tayo's dilemma doubles when Tiara overdoses on cocaine and he almost loses the deal with her father. Then his dilemma triples again when Tiara returns from rehab.
---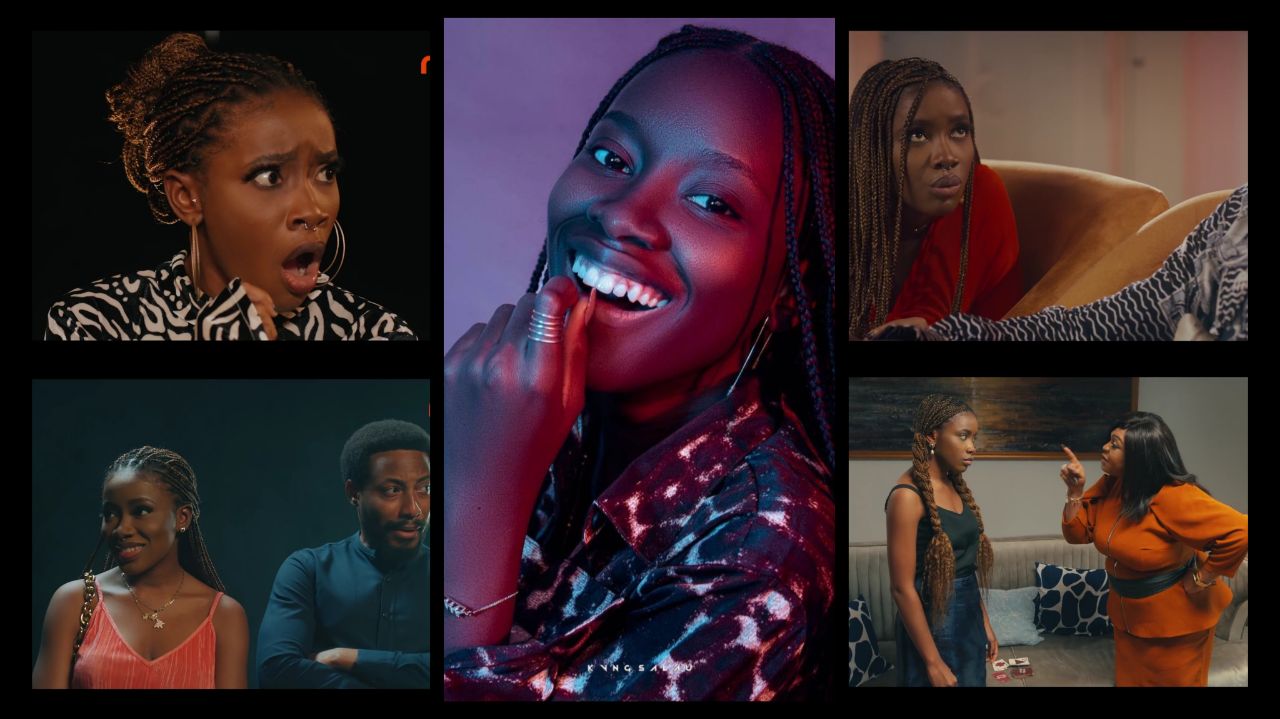 Gbemi Akinlade on playing Maka in 'Love Like This', Gen Z Culture and Her Season 2 Expectations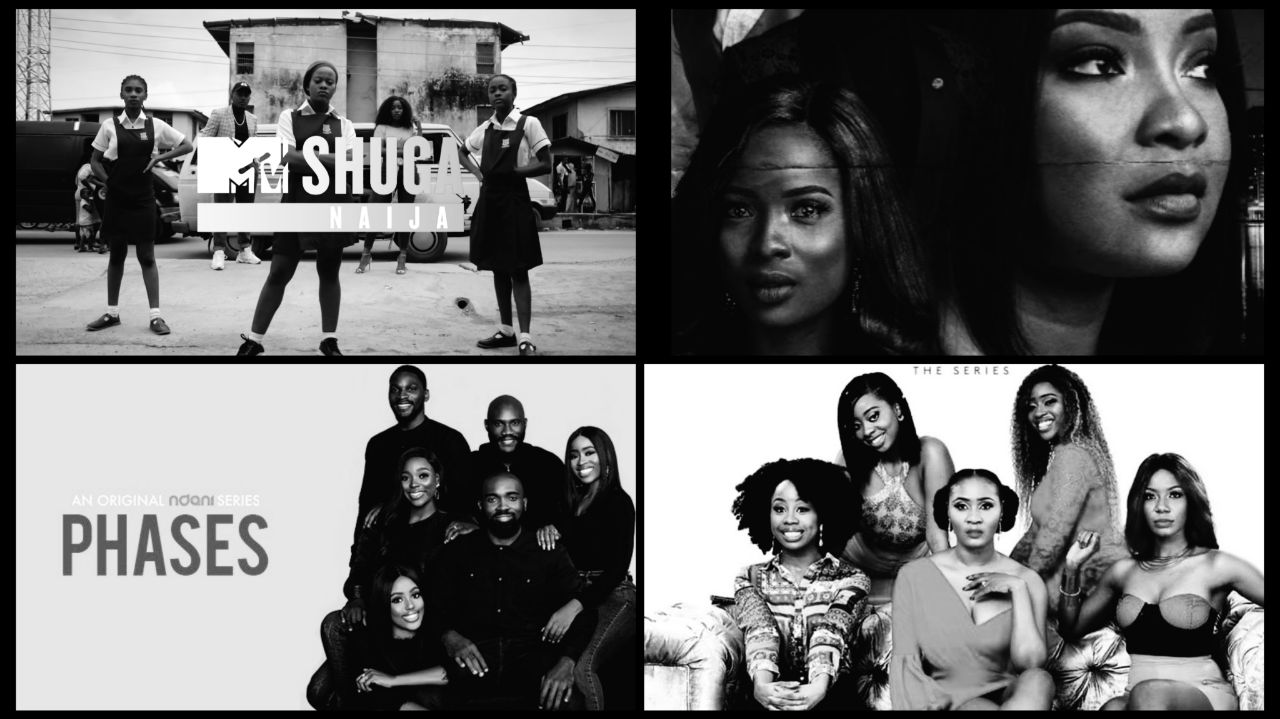 Nollywood Web Series That Still Have Us Thirsty for More
---
Lanre and Tayo's plight
Lanre becomes heartbroken when he confesses his love to Mrs Lawson and she pretty much laughs in his face. As if that is not enough, he reunites with Sade and when she learns about his proposal to Mrs Lawson, she also ends things with him. Double heartbreak there for Lanre. This sends him on this 'older -women -romance' spiral which leads him to meet Lola's mum whom he falls really hard for.
Tayo and Tiara date officially but the relationship is unhealthy and Tiara has to go back to rehab. She eventually breaks up with Tayo in order to heal properly.
Aminu and Louis: Finding Love and Reconciliation
When the whole world seems to be against them, Louis and Lola choose to cling to each other instead. He proposes and they move in together. However, Tonye comes back into the picture and is heavily pregnant. When Louis is unmoved, she threatens to take his house and hotel and even gets him and his mother arrested. Lola and Louis's love conquers all as they eventually have a wedding-ish ceremony. Even Louis's mother comes around eventually.
Aminu reunites with Tumini and discovers that she was indeed set up by Jasmine and Patrick, who had tried to sabotage him.
The Christmas Special
The Men's Club gave us a Christmas surprise by releasing three episodes that gave us some backstories, especially that of Lola and Louis.
Aminu isn't physically present but his cousin, Kojo (David Ankara), is assigned as the new interim CEO of the Garba company. His sister shows up and has a face-off with Tumini which points to some secrets Aminu might be keeping from his girlfriend. Hadiza confronts Tayo about his selfishness and inability to love. Lanre's relationship with Lola's mum seems to be blossoming.
Going forward, we can expect to see new faces as well as new insights into some characters' backstories. Aminu (to be played by Pere Egbi), for example, one can suspect he is hiding vital information from his friends and Tumini. Also, maybe Tayo can finally let go and choose to love one woman. 
The Men's Club is streaming on Prime Video. The upcoming season premieres on June 30.
Join the conversation in the comments section or on Twitter.
Sign Up: Keep track of upcoming films and TV shows on your Google calendar.