Spoiler alert! 
Two narratives drive the plot of The Wildflower, Bright and Enterprising Rolake (Damilare Kuku) gets a chance to work at a leading architectural firm as a personal assistant to the CEO Gowon Williams (Deyemi Okanlawon) whom she looks up to and comes to totally worship, but it turns out he has an ugly side; he is a serial rapist and he takes advantage of her on a business trip. On the other hand, Rolake's neighbour, mama Adaolisa (Toyin Abraham), endures domestic abuse at her husband's hands until tragedy strikes one day and he kills her and flees, leaving behind their two daughters (Adaolisa and Cecilia) whom Rolake takes upon herself to care for. While Rolake is on the business trip, Adaolisa also narrowly escapes being raped by a sexual predator. In the midst of these events, selfless Rolake has to be there for the kids while dealing with her own trauma and searching for justice.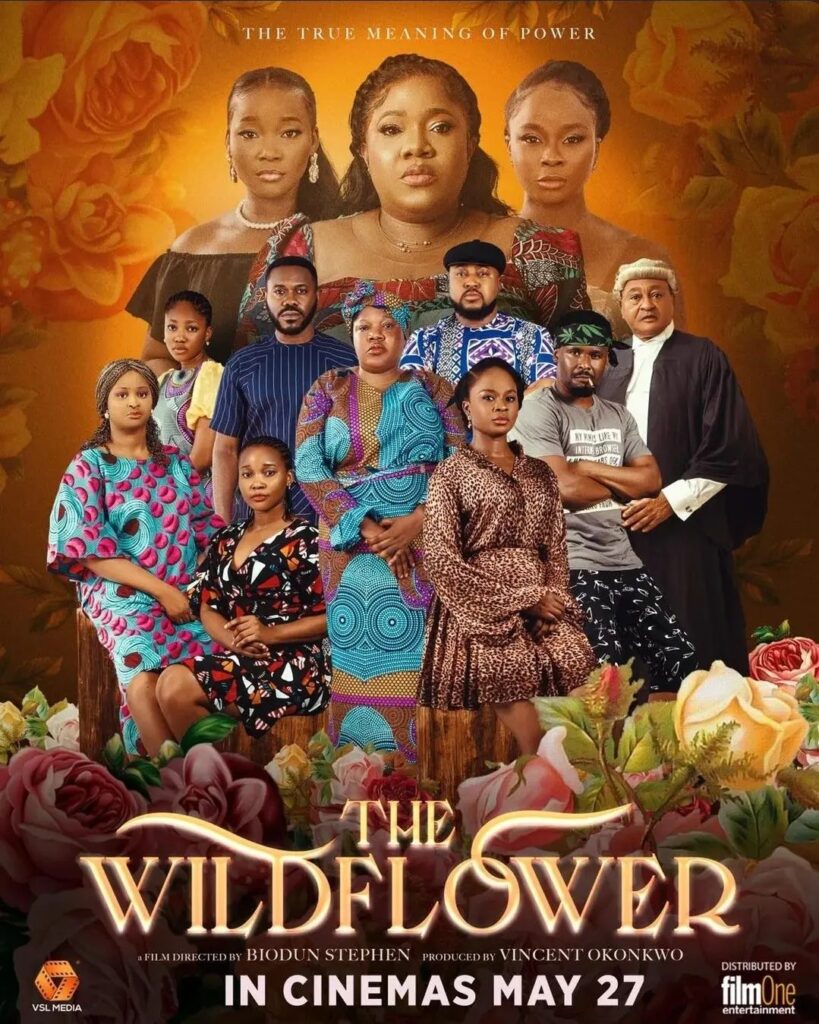 At last, a movie that deals with real-life Nigerian issues. The Wildflower properly captures the life of common Nigerians and the harsh realities faced by vulnerable women whether at home or the workplace and the effects it has on them and the people around them. Director Biodun Stephen is able to bring the script to life without unnecessarily complicating the story. The idea of showing the two focal rape events at the same time works well and lets it resonate better although there are issues like incoherent scene changes and over-extended scenes, especially the scenes with Rolake and her boyfriend. 
---
'The Perfect Arrangement' Review: Inkblot's Subpar 2022 Theatrical Run Continues
'A Simple Lie' Review: An Admirable Addition to the Biodun Stephen-Shutterspeed Library
---
It's always great to see stories like The Wildflower's, in an industry where it is rare to see films without sensationalist tendencies. The main plot and subplots are well detailed and structured with character developments explored to reasonable extents- the plot goes straight to the point without taking unnecessary twists and turns. The writer intended to pass a message and they succeed, although the story is rushed towards the end, so some details are left out:  how can Gowon still give Rola's boyfriend a job in a company he has been suspended from? and we are left wondering where Rola's family is in all of these? 
With the film having not so many low or high points, the cast put in average but convincing performances. Deyemi Okanlawon plays the villain again in a role similar to his character in Blood Sisters; Damilare Kuku, author of "All The Men in Lagos are Mad" and Toyin Abraham (The Prophetess) embody their roles well. While the quality of cinematography has improved generally, it seems like Nollywood might not be getting out of the scourge of pointless drone shots anytime soon. Cinematography is an important tool of storytelling in filmmaking and every shot should have a purpose in order to capture moments meaningfully. 
Although The Wildflower gets boring towards the end, it proves to portray common Nigerians' realities without shying away from local nuances; it makes good drama and the film's intended message is passed. 
The Wildflower will be available on Netflix from April 21.
Rating: 6/10 
Share your thoughts in the comments section or on our social media accounts.
Keep track of upcoming films and TV shows with Google calendar.
Side Musings 
Is Deyemi Okanlawon on his way to becoming Nollywood's Josh Brolin? 

Pain 

More pain

Nigerian police ?‍♂️

Nice pillow talk.