Dark secrets and fear will always be a no no combination.
Episode 3 of Little Black Book season 2 begins with a scene from the opening credits montage. Today's episode shall be titled "Secrets and Fear". With the blood and knife on the floor in this scene, the events in this series take a different turn as the scene hints of a deep secret we are unaware of, especially when we take the first episode of the season into consideration where an adult man was seen burying an unknown object in the dead of the night and a boy watching intensely from the car.
---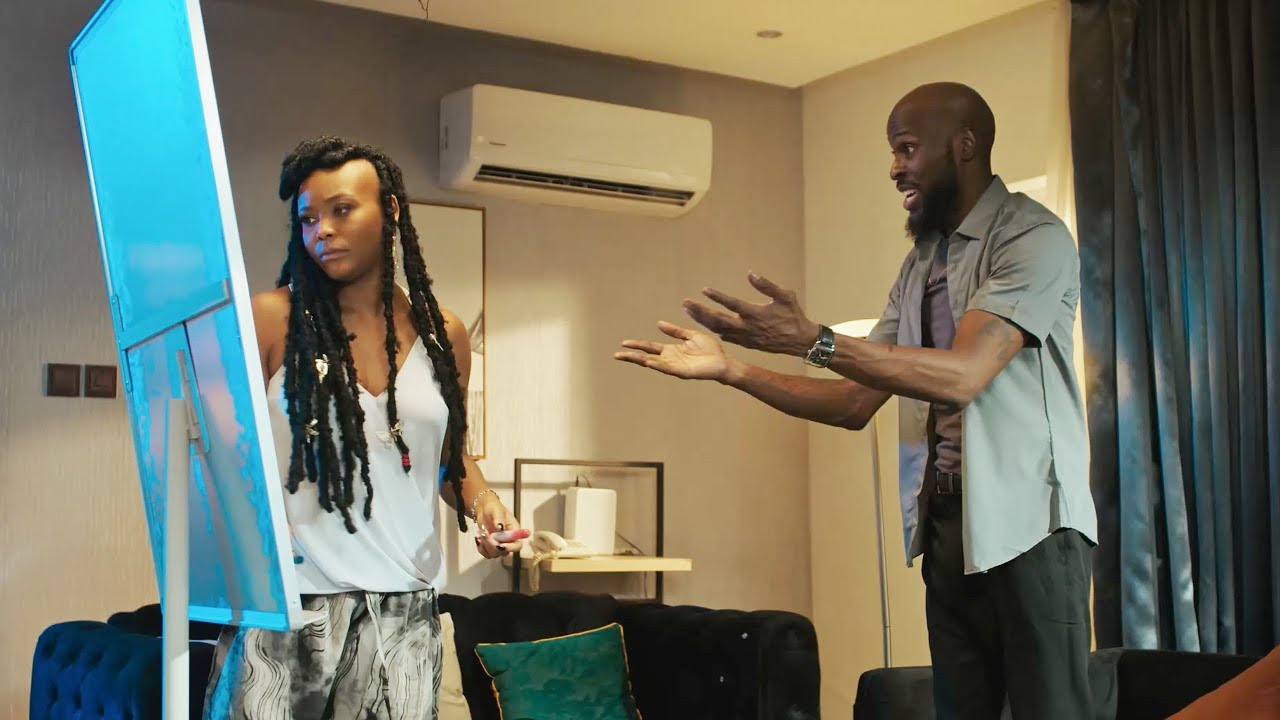 TNC Africa's 'Little Black Book' Recap: Season 2, Episode 2
---
Idara played by Bimbo Akintola is finally physically introduced to the series as Leo (Ikechukwu Onunaku) goes in for a therapy session. Coupled with the bloody opening scene, I think this is a recurring dream Leo has been having, an incomplete memory he is trying to fill up. Apparently, his fear to push himself to remember or the alternative to ask Captain his father (Kanayo O. Kanayo) are the things standing in his way to resolve the memory. Leo expresses that he does want to be better, especially for Tade (Teniola Aladese) who pushes him to be a better person. Idara on the other hand feels Kyenpia (Nengi Adoki) might just be the right fit for Leo since she doesn't need him to be the right man for her and also the idea of having a baby with her could be good for him. Ehm, I'm lost actually, shouldn't having something stable and direct be a better option than an on-and-off relationship. Where is Idara carrying Leo o?
She probes further and insists that seeing what's behind that dream door is the only way out. This triggers Leoniel, the other personality, to emerge. This one is clearly the less nice and reasonable side of Leo and does cause Idara a little scare. I guess the mystery door is what needs to be uncovered for this episode to stop.
Next is Tade who arrives at work in haste but is met again with what seems to look like a tough stain that won't go off, Mr. Moshood (Jude Chukwuka). He has more questions as regards the timing of the incident as Leo had bought the new property which is now the new hotel weeks before the fire incident. Tade gives him more logical answers to every tricky question or insinuation Moshood throws at her, which he doesn't buy. I wonder why at times when explaining situations, characters leave out little details that could just clear the air; Moshood questions how Tade has been quickly promoted to the BDM role from Leo's assistant. However, there is a logical answer which is the fact that she accepted the PA role only because that was what was available at that time and she really needed a job too, plus how she was promised the job as soon as the company could afford to pay her. I don't think this answer which is the truth would put anyone into trouble and I think it would certainly get Mr. Moshood from giving Tade a stinking look any time he brings up the position she has now.
Tade has a bigger fish to fry because she delivers on the business proposal task but was met with more complaints from Jaiye (Paul Utomi) who, by the way, is taking this oga thing too deep o. Oh guys, I love that she is waking up a bit and made herself the supervising officer for all three businesses, maybe she didn't forget Captain's comments after all. Sadly, Tade slips up on another side and lets Miss Office Hotty (Moet Abebe) play her dirty. We will get back to this shortly. Let's move to the next scene.
---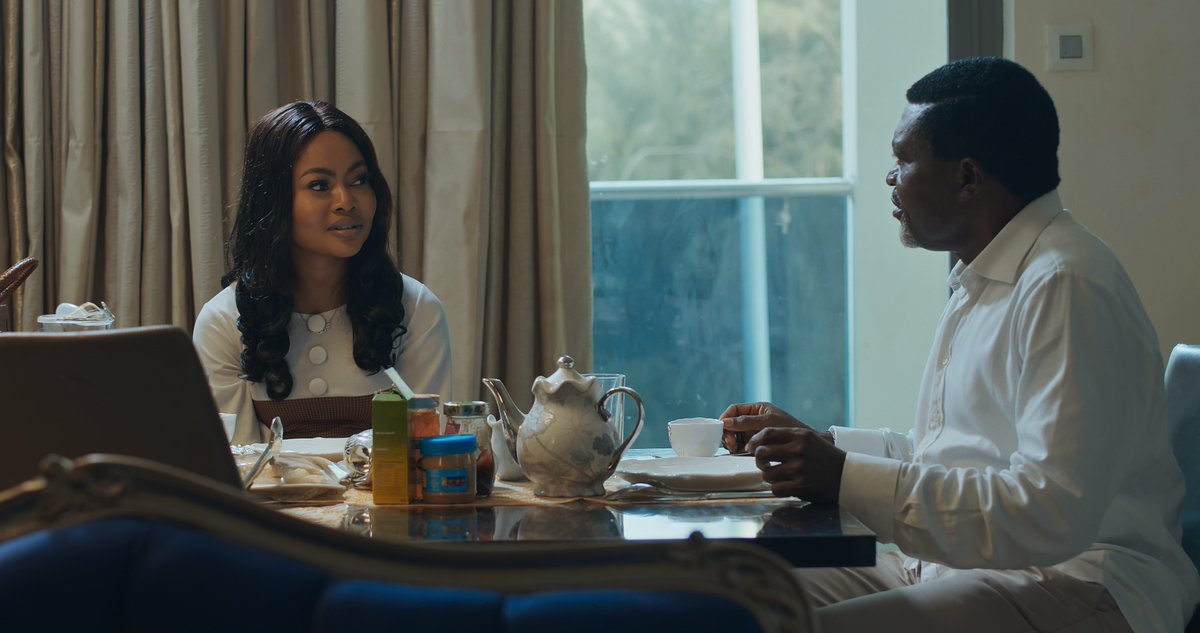 TNC Africa's 'Little Black Book' Recap: Season 2, Episode 1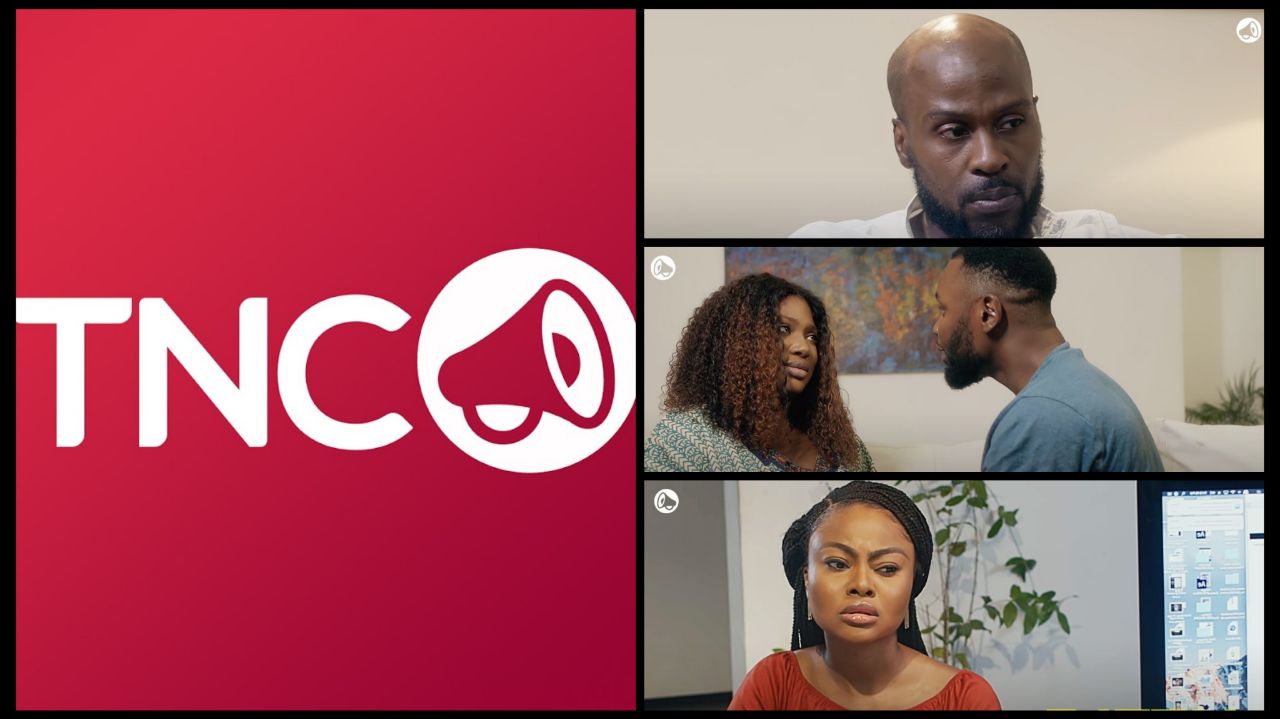 How TNC Africa Used Advanced Predictive Analytics to Make the 'Little Black Book' Series Hyper-Engaging
---
Cris (Floyd Igbo) and Zainab (Helena Nelson) are apparently quite the internet couple sensation as Zainab drags Cris, who is trying to leave for work, into making content for their IG page. Next, we see Cris meeting up with Dami (Anee Icha) again and sharing a deep kiss with her, yes I used deep because the following scenes show that they have become sexually active with each other again. Cris brings Dami a care pack as she is down a bit and pops the "what are we doing" question because of their sexual intimacy, getting close, and texting every minute. Dami is swift to take this south as she does what I can only describe as manipulation and insists that all they are doing is having great sex and this is no way a walk back into them being an item again. Hold on a minute guys, but nah nah nah, Cris is getting played like it's a bad football game on a rainy day. He couldn't even stand firm on his decision to leave when he tries to and after the things she has said, he returns to bed with her. This whole situation is definitely going to go south again if someone doesn't man up and do the right thing.
Remember when I said Tade slipped up, well, London (Moet Abebe) misinformed her intentionally about a meeting time change with Alhaji Danlami. To me, Tade fails to do a good job of making sure London wasn't trying to play dirty tricks. Well, it was too late and even with the explanations and the fume, Tade couldn't get through London's dirty trick and Mr. Jaiye's cruel character, which results in the account being handed over to London. You know that saying; keep your friends close and your enemies closer, I think Tade needs to hang it on a wall and meditate on it every day because the number of people out to get her is increasing day in and day out.
Leo who left Idara's office as Leoniel is up and can't seem to remember all the things he did the night before with him placing a 200k bet on a bike stunt and a Stella screaming she would slit her throat if she was ever in the same room with him. He calls Idara after he finds it difficult to journal because of the gaps he can't fill. Things might get a bit rougher for Leo if these episodes aren't controlled, especially with the ongoing probe about the fire.
Omo, Brian (Michael O. Ejoor) definitely has his way with words o. Oya let's get back. Tade and Brain have breakfast as he pitches a job role to Tade in his startup. Apparently, they had shared a dream to work and build the company together. Brian tries to ask if things can still work between them and Tade sends that right into the bin. Chai, Brian ticks all the external characteristics boxes we can see, yet it seems Tade has her heart stuck with Leo and won't be giving him a chance.
Zainab has lunch with Tade, she shares her intent to go into content influencing full time and even asks Tade's opinion about leaving the tech world for her dream. This leads to her fears concerning her relationship with Cris. Tade is sweet to dismiss such fears and even states that Cris and Dami are definitely over each other. Little do they know that those two have only just begun and aren't anywhere close to being over each other, in a funny edit of both scenes.
Things are beginning to pick up in the season, but there is still so much more to unravel. What I am waiting for is the breakfast to be served in the Dami, Cris and Zainab triangle.
Rating: C
Share your thoughts in the comments section or on our social media accounts
Keep track of upcoming films and TV shows with Google calendar
Side Musings
Please, the sound. That's actually the main reason for the C.
All those in favour of removing Cris and Dami, say Hi.
Something tells me this little trick from London is only just the beginning.
Beginning to feel like Ikechukwu Onunaku as Leo is a role made from heaven for him.
A new episode drops every Thursday on TNC Africa's YouTube Channel. We publish a recap every week before the next episode. #LBBSeries.