Little Black Book kicks off with new mysteries. 
Our wait is finally over and TNC Africa has given us the much anticipated season 2 of Little Black Book. The YouTube web series episodes don't get titled, but I would be starting a trend in which I give each episode a title based on my one-word or sentence description of how it made me feel. And we begin today's recap of Little Black Book season 2, Episode 1, with "A Confusing Start". Well, TNC Africa gave us a longer episode, an increase from 15-17 minutes to 37 minutes long, now that's an amazing upgrade if you ask me.
Little Black Book begins with what looks like a flashback; a man burying something in the dead of the night and a little boy staring intensely from a car.
---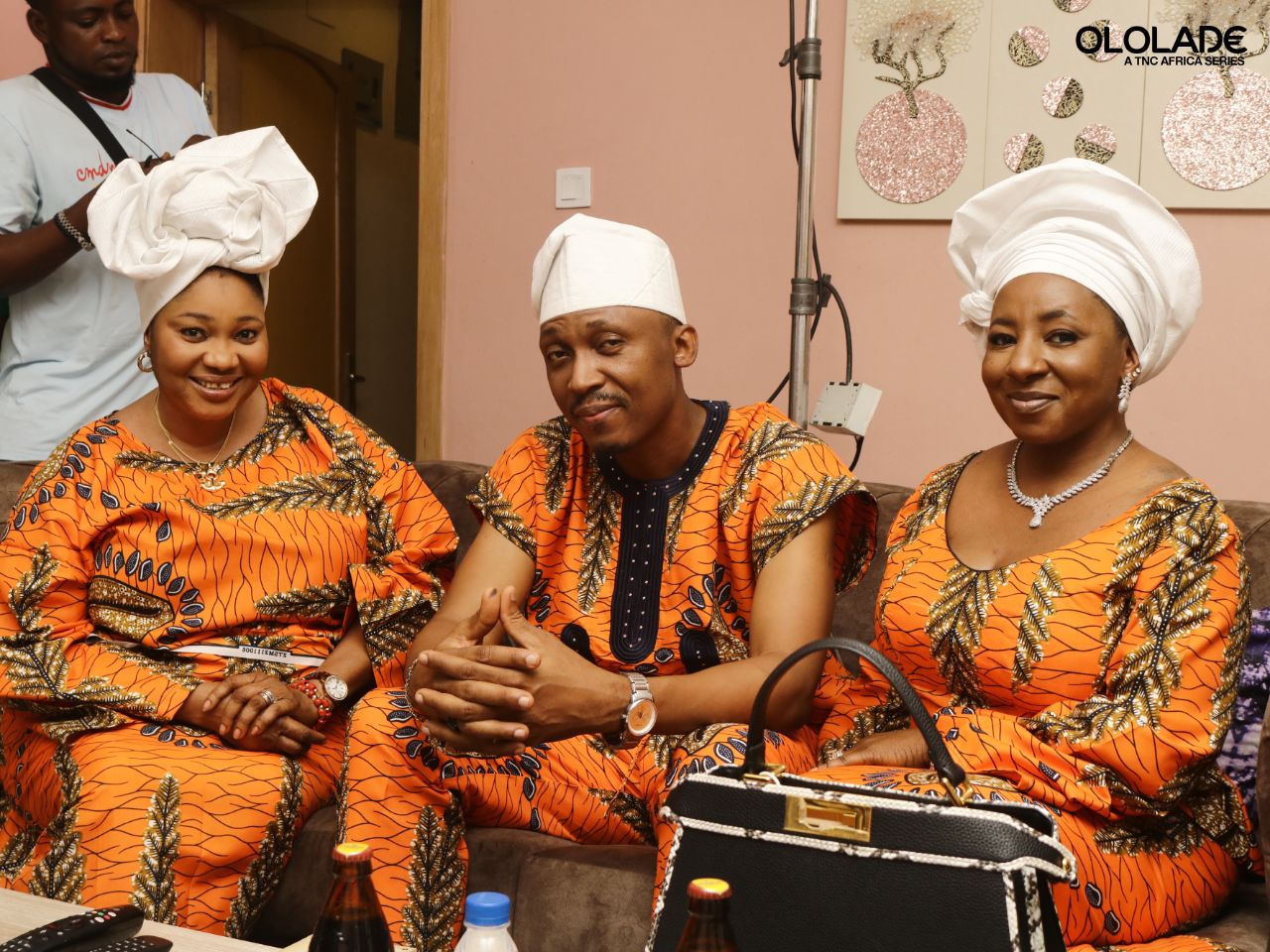 Femi Adebayo, Mercy Aigbe, Mide Martins, Frank Donga and Mr. Macaroni to Star in 'Ololade', a TNC Africa Series
---
Next, the love birds of the series start off with a disagreement. Leo (Ikechukwu Onunaku) apparently opened up to Tade (Teniola Aladese) about his secret of burning down the hotel during a love-making session. It is at this point I say that if you find yourself confused or have forgotten details from the last season that you refer to our recap of the first season, let's carry on. So I have been left a bit shocked about how we went from season 1 concluding with Tade wanting to have a strict business relationship to them being intimate and comfy around each other in this new season. This hints at a time jump, meaning that the series has a lot of gap filling to do as the season progresses.
Cris (Floyd Igbo) seems to have moved on quite fast and his enterprise seems to have also hit the ground running. However, at the ring of the bell by Tade, he runs into a frenzy and hides his new babe Zainab (Helena Nelson) from Tade. Cris reveals his reason for asking her to hide is because Tade is still hurt about his break up which makes sense actually, but Zainab doesn't buy the excuse and Cris gives in and promises to tell Tade about their relationship.
So the next scene is Leo getting ready to head out and listening to Radio girl Kyenpia who reveals a re-launch party happening at Leon Hotels, for the newly built hotel after the fire earlier mentioned. The scene ends with Leo thanking Kyenpia (Nengi Adoki) for the publicity and her asking for intimacy as a payback. Well, that kicks out the idea of our love birds being exclusive or in a committed relationship yet or are they and it's just an open relationship. Also, the voice we hear in this particular scene on the radio and the identity of Kyenpia that is revealed in the next scene don't seem to tally and I find myself a bit lost.
---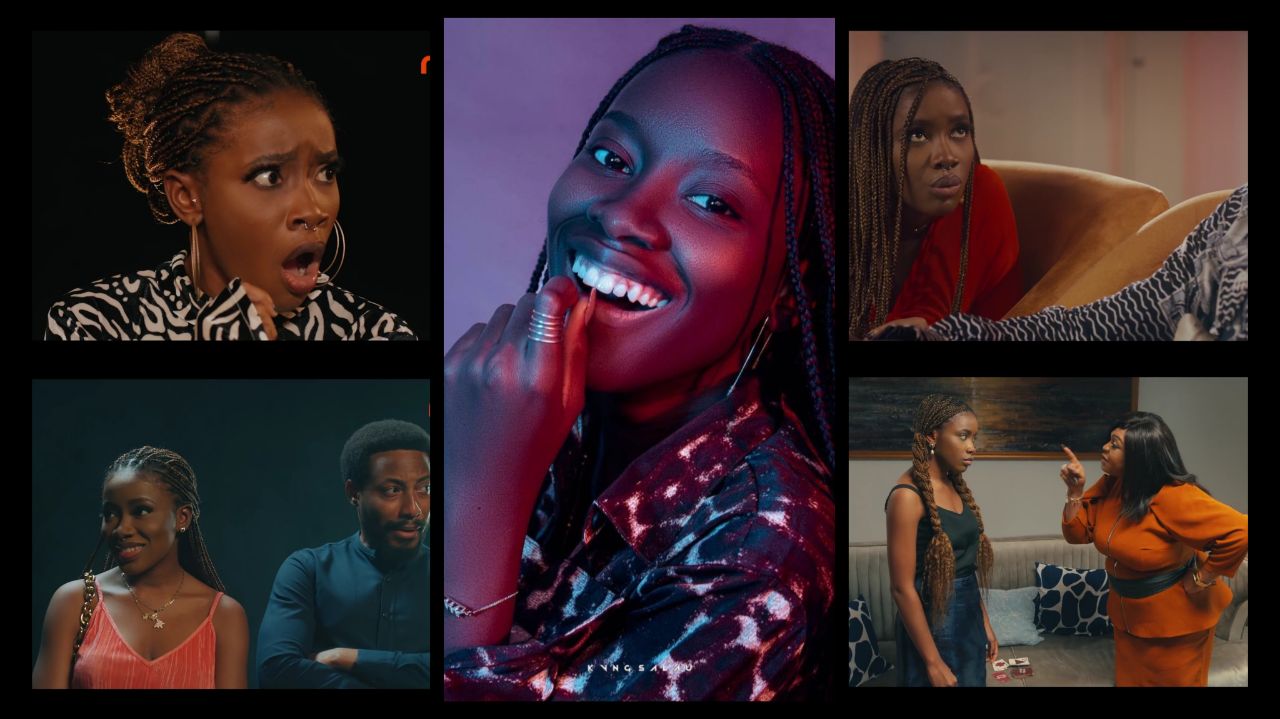 Gbemi Akinlade on playing Maka in 'Love Like This', Gen Z Culture and Her Season 2 Expectations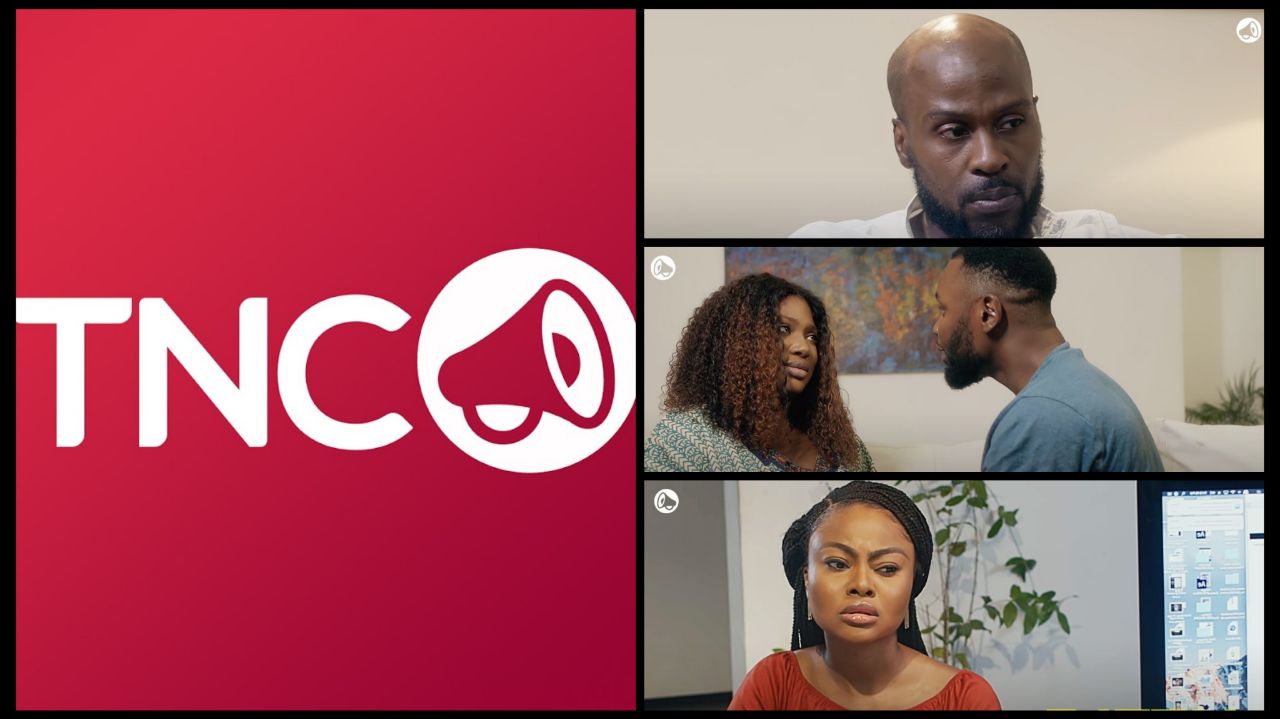 How TNC Africa Used Advanced Predictive Analytics to Make the 'Little Black Book' Series Hyper-Engaging
---
Kyenpia seems to notice a difference in Leo's attitude since the fire and voices it out, which Leo brushes off as nothing. After a love-making session and a little chit-chat, things quickly go downhill when Kyenpia asks them to have a baby. Well, from the looks of things and what she explains, she just needs him to be the donor and isn't asking for a committed relationship. However, Leo doesn't handle the request positively and questions her sanity before walking off, after claiming to hate her watermelon juice which meets Kyenpia in shock as a new thing that has changed with Leo. I don't think his reaction is invalid, having a child isn't a hasty decision and while some are okay with anyone being the baby daddy or mama to their kids, some wouldn't have a child with someone they aren't committed to.
A lot has happened that we are getting into in this new season of Little Black Book and some of these new sudden details are beginning to get one in a *blank face* spot. Tade walks into her office to meet Jaiyesimi Tanimola (Paul Utomi), Leo's cousin, and the new head of the Lagos branch as Leo would be taking a step back. Tade would have to be reporting to him and oh they have had a past on what looks like a mix of lies and hot passion. Ehm, this entanglement that I see brewing is a wawu honestly. And oh, we have the hottie and feisty London (Moet Abebe) who definitely gives off the office hater vibes to Tade.
Tade walks into a present from Leo but Tade on the other hand isn't having it and is confused and angry as well at the revelation of Leo burning the hotel and his strange behavior lately and decisions. A few of the details passed around seem a bit confusing. Leo mentions that his dad had his talons on the hotel and the fact that he wasn't going to let go. On the other hand, when Tade asks how he got the money to acquire the new place, he reminds her of his family's wealth. So, I ask myself is it not daddy's money being spent or am I missing something?
Captain (Leo's dad), played by Kanayo O. Kanayo, is finally introduced to the story and it's a bit creepy but he is seen watching the Leon Hotel launch party as he cooks. He requests Tade's presence and shares a shocking secret about Leo and Jaiyesimi. Well, Jaiyesimi's secret doesn't seem so hardcore as his character gives off a good amount of bad energy vibes. As for Leo, Captain reveals that Leo suffered a serious accident when he was little which left him brain dead and consequently resulted in a case of multiple personality disorder when he became conscious and has been restored to good health. But he fears that this disorder has resurfaced with the fire incident. 
The scene cuts in with Leo who is shown waking up from a wild night and him relistening to a voice note from what we can decode as his therapist. I guess this is what Captain refers to when he says it has been managed. But from what we see, Leo has been AWOL from his therapist and from what his father describes, his situation, though curtailed, can't afford the luxury of him being out of care. Captain further reveals Jaiyesimi's money laundering charade to Tade, highlighting that telling Leo won't be possible because Leo sees him as a villain and asks Tade to keep an eye on Jaiyesimi whilst giving him feedback on everything. This move is quite tricky because we don't know Captain's full intent yet and this might make Tade lose Leo's trust as Captain places Tade in a really tight spot.
Rating: B
Share your thoughts in the comments section or on our social media accounts
Keep track of upcoming films and TV shows with Google calendar
Side Musings
I wish this new detail of Leo having multiple personality disorder was in a way hinted at in the first season, as I feel this is too big a new detail to dump on us in a new season.
Thank you TNC Africa for the increased running time. Please don't reduce it.
Cris Cris Cris, I reserve my comment for later on in the season.
Is it just me or did the therapist's tone sound like they did more than just talk. Hmmmm.
I love the addition of new characters and the broadening of the storyline actually.
A new episode drops every Thursday on TNC Africa's YouTube Channel. We publish a recap every week before the next episode. #LBBSeries.