Nollywood has grown in leaps and bounds over the years – at least as far as distribution numbers and commercial figures go – and one man who seems to be enjoying a huge piece of the action is Nigerian movie director and producer, Kayode Kasum. The 30-year-old, who started out as a motion graphics designer at Wale Adenuga Productions and made his first big break with the release of Oga Bolaji in 2018, has been actively involved in the creative process behind some of Nollywood's recent blockbusters. Between 2020 and 2021, Kasum's directorial credits have included movies like Sugar Rush, Kambili: The Whole 30 Yards, This Lady Called Life, Ponzi, Quam's Money, Dwindle, and Soole. His filmography also extends to TV, directing the second season of Ebonylife's courtroom drama series Castle & Castle, as well as the Africa Magic drama series Unbroken.
On July 8, 2022, Kasum teased a trailer for Obara'm, his upcoming film. Produced by FilmOne in collaboration with FilmTrybe and Singularity Media, the film is rendered in the form of a musical, a movie genre that has rarely been explored in Nollywood.
Set for theatrical release on August 26, Obara'm stars Nancy Isime (Kambili, Blood Sisters), Nkem Owoh (Ukwa, Osuofia in London, Chief Daddy), Darasimi Nadi, Deyemi Okanlawon (Prophetess, Blood Sisters), Onyeka Onwenu (Half of a Yellow Sun, Lionheart), Ikponmwonsa Gold (Oga Bolaji, Soole), and Bolanle Ninalowo (Picture Perfect). The movie also includes appearances by flamboyant entertainer Denrele Edun, comedians Sydney Talker and Buchi, and highlife duo The Cavemen. Obara'm follows the story of Oluchi (Isime), an up-and-coming musician who is forced to confront her past and rediscover herself following the death of her estranged father.
---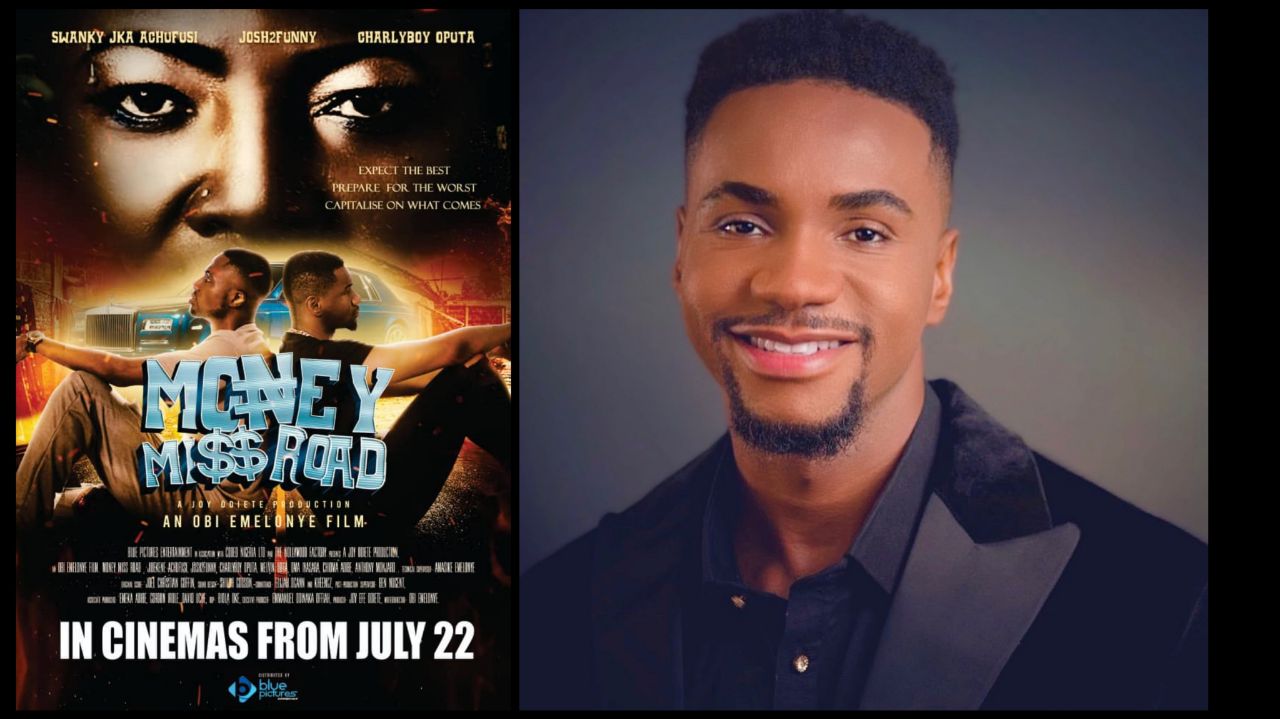 Jide Kene Achufusi on 'Money Miss Road', Unfair Criticism of Instagram Comedians, and His Diverse Slate of Films
---
Ahead of release day, Nigerian film critic Jerry Chiemeke caught up with Kayode Kasum to discuss Obara'm at length. In this exclusive interview for What Kept Me Up, Kasum opens up on his filmmaking process, the future of musicals in Nollywood, the most memorable aspects of creating Obara'm, the rationale behind his casting decisions, and what influences the tone of the films he directs.
On the question of how he churns out films at such a prolific rate, Kayode Kasum explains that contrary to certain opinions that he just rolls out movies like bread from a bakery, each film holds some special meaning.
"I just don't drop a film and move on from it. Some of these films may or may not make a lot at the box office, but what I find is that many people get to connect with these films; the characters resonate with them. You may hate the film at the end of the day, but I know that I had your attention for a couple of minutes.
These films are more than just films to me, they represent different phases of my life, what I'm going through at the time. For instance, at the time of shooting Ponzi, I felt like I was losing my voice, and while I knew the kind of filmmaker that I wanted to be, I was yet to fully understand who I was as a person. I was making a film that was fighting the system, and I was trying to find myself. I think a lot of young people liked the film because I was a fresh voice finding himself, so if you are in the process of self-discovery you will understand what was going on (in the film), and you will also understand my fight with Nigeria. My films are like diaries to me, so it takes a lot emotionally to move on to another film after I've wrapped up production on one project. It's a whole process, because I also take feedback from every film and I try to implement lessons on the next feature."
When asked what drew him to the idea of a musical, Kasum tells WKMUp that his decision to make Obara'm is a result of his struggles with existentialism.
"For the last couple of years, I have been asking myself questions about Life: do we just come here to work hard, chase our dreams, fall in love and then that's it? I wanted to make a film that poses these questions. More importantly, I wanted to make a film about losing a loved one. The Bible says that we will reunite with our lost relatives and friends in Heaven one day, so I'm asking myself if I have to wait until the end of time for that to happen. For me, that journey is arduous, and I desire something better. People say that the ones you have lost are praying for you from above and seeing the pains you go through, and in my opinion, that's a better way to process loss.
I wanted to validate the feelings of those dealing with loss, so if I was going to make a film about death in a manner that wouldn't be sad, it was always going to be a musical. That's because music is a superior art form, and with music you can laugh and cry all at once. I told myself I was going to make one of the happiest films you would watch in Nollywood, and Obara'm is the result."
On the issue of why musicals are rare in Nollywood, Kasum asserts that more filmmakers will take bolder steps in the direction of that genre as the industry grows, and hinted that his next major production would be yet another musical.
"When you watch Fighting Temptations or one of the Tyler Perry classics, you find that they are easy to fall in love with. I had always wanted to make something like that, right from my days as a kid. As an industry, we are getting there, our films are getting better. With a lot of investment coming on, I think you will see more musicals from us. As a matter of fact, my next movie would be a blend of an action film and a musical."
He adds: "There have been musicals in the past. My full respect goes to the guys who made films like Inale and Hoodrush; those guys went against the grain and broke the stereotypes of what Nollywood movies should be."
---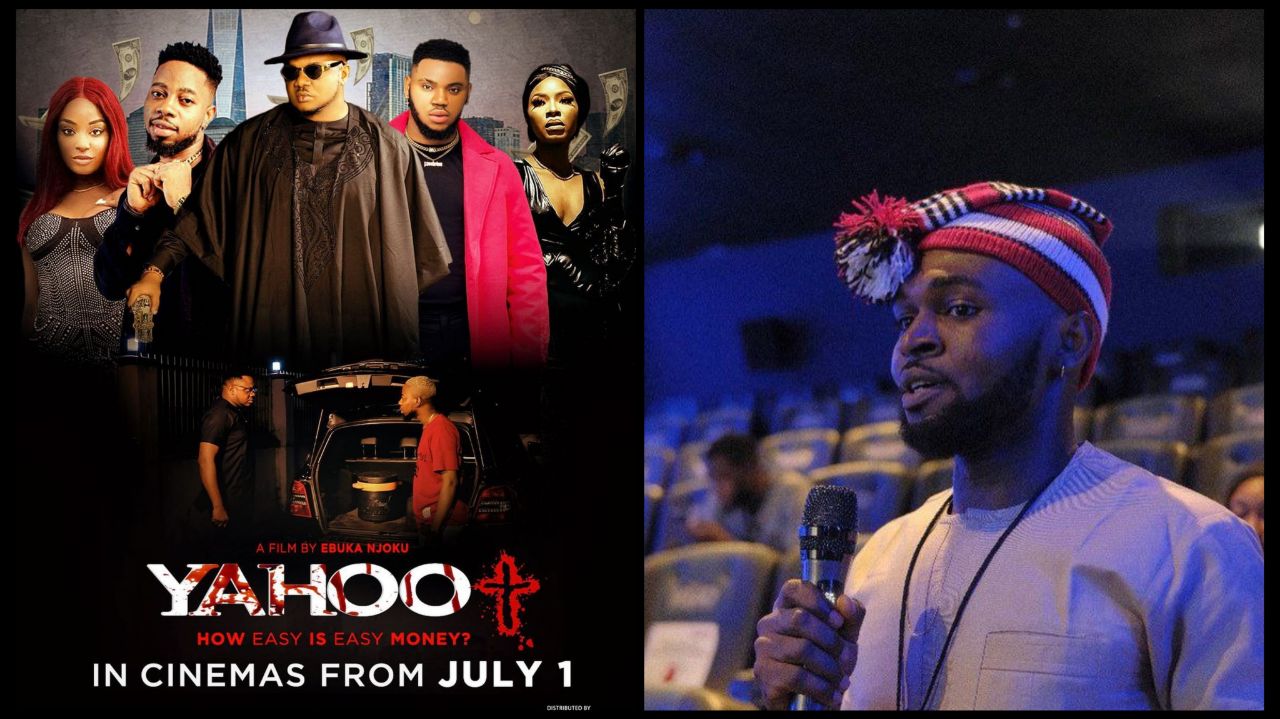 7 Lessons We Learned from Ebuka Njoku and Yahoo+, His Indie Debut Success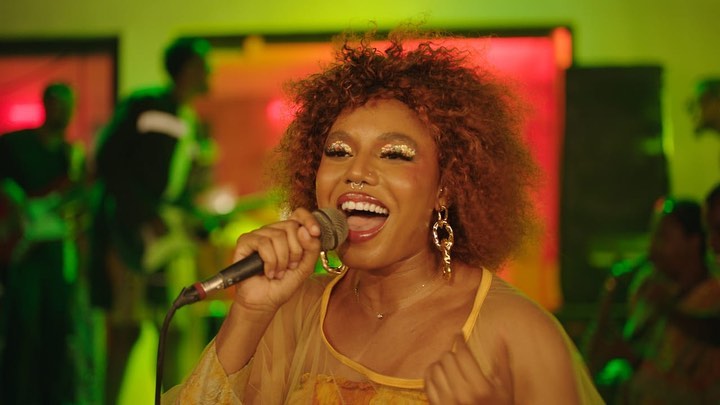 'Obara'm' Review: Kayode Kasum Delivers on Heartwarming Family Flick
---
In making his casting decisions, Kasum states that he was looking to make a film that would resonate with multiple demographics.
"The first task for us was to look for actors that would play this role well. Also, the strategy going into this film was buoyed by the desire to create a Nollywood classic. Away from artistic vision, I wanted to make a really authentic Nollywood film, so I asked myself what introduced me to Nollywood, and I found that it was Osuofia and other films produced in Eastern Nigeria. Without any formal education on (Igbo) culture, these films taught me about kolanuts and village squares. I wanted to make this film very 'Nigerian', and whenever I thought about the people that symbolized previous Nollywood eras, my mind went to Nkem Owoh and Onyeka Onwenu. I know that I represent the new school, and I was looking to tell my story in a manner that would have people from all generations connect easily. The idea was to bring people from Gen Z like Sydney Talker and Aji Anje, people from the new school like Nancy (Isime) and Deyemi (Okanlawon), and guys in the comedy scene like Buchi. I was aiming for a film that I want my grandmother to go and watch, a family film. I felt that such a film was missing in my catalogue, and I wanted to fix that."
Kasum acknowledges that his films usually address social issues, and when asked about the influence behind the kind of projects he takes on, he mentions that he is motivated by the need to find an outlet for his emotions.
"As an artist, your influences in life will always seep into the work you create. Furthermore, you can't make a film about what you don't know. For instance, in Nigeria, it's hard to start a business without external investors or connections. Thanks to technology and the internet, young Nigerians feel more inclined to talk about how they feel about these things. We can't keep these feelings to ourselves anymore. As an artist, I will always find a way to talk about the things that are frustrating me, as well as the things that I love and hate about Nigeria. It's also important to ask yourself what you want to use your voice for. If I cannot run for President, then what can I do to talk about the situation we are currently experiencing? It's not overly intentional, it just shows in my work."
Kasum looks back on the production process behind Obara'm with fondness, and when asked what he would find most memorable, he tells WKMUp that it's the music birthed by the making of this film, and the communalism involved in production.
"I had an idea of how I wanted people to feel when they watch the film. On how I wanted the music to sound, I wanted to infuse all my (musical) influences. I love jazz music, I listen to a lot of (The) Cavemen, I love Igbo highlife, that's what I'm listening to I'm listening to a script and I have headphones on. I'm a Yoruba boy, but I love Phyno's music to bits. I wanted the soundtrack to be special, and it is. When people don't like music, you will know, but one interesting thing about the making of this film is how we were on set and when we wrapped up shoots for each day, crew members kept asking me to send one song or the other that had been composed (during production).
Also, Obara'm involved a really large crew. We had more than 30 people involved in the making of the music, we had more than 10 people in post-production, the crew totalled up to at least 60 people. We were able to attract people from all walks of life who saw a story, fell in love with it, and decided that they would do whatever it takes to make the story work. This is more than a film, it is a movement. It would evoke emotions that you haven't felt in a while, and have you evaluate your life choices."
---
Share your thoughts in the comments section or on our social media accounts.
Sign Up: Keep track of upcoming films and TV shows with Google calendar.
Obara'm will be available in cinemas nationwide from August 26, 2022.