With secrets comes more lies and with scary past comes a day to face them.
After shocking revelations in last week's episode of TNC Africa's Little Black Book, episode two takes us further into the unravelling secrets. As I said about giving each episode a title, episode 2 is "Past and Secrets".
We start off this week's episode with a new detail in the story; Leo (Ikechukwu Onunaku) has a new PA who is also having issues with our Miss hotty London (Moet Abebe). Tade (Teniola Aladese) lends the same advice Emelda (Bimitan Adegoke) gave her in season 1, when Hauwa (Stephanie Vincent-Otiono) finds herself confused about Leo's behaviour. It's safe to say Tade isn't the only one who doesn't like London. Tade goes into Leo's apartment and goes through Leo's catalogue of journals as she finds out more about his mental struggles. My comment on this still remains that snippets of these issues should have come up in the previous season as we see further into this episode Leo exhibiting some new traits.
---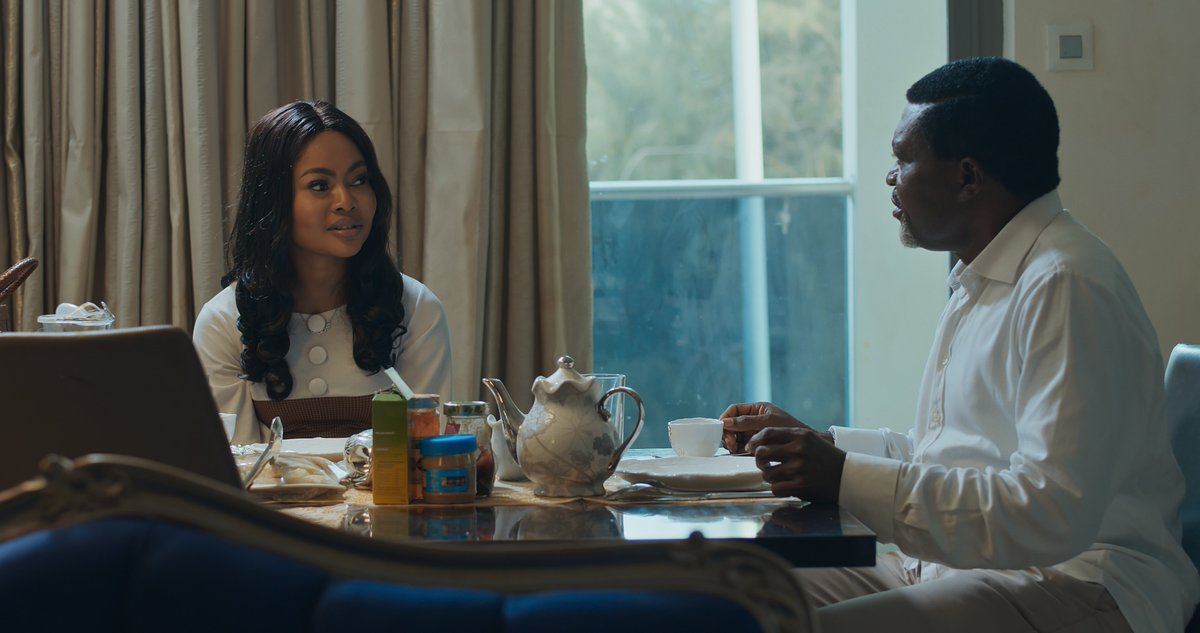 TNC Africa's 'Little Black Book' Recap: Season 2, Episode 1
---
Moshood (Jude Chukwuka) is introduced into the series as an investigator from the insurance company the hotel got a payout from when the fire occurred. Tade is questioned in the absence of Leo and Moshood does smell a rat and even makes a strong statement, "where the dead bodies are buried "; possibly a proverbial statement hinting that his findings could have legal consequences.
Jaiye (Paul Utomi) pitches an idea for other business outlets that Leo has and this is definitely a smelly rat, okay so remember when Captain (Kanayo O Kanayo) revealed that Jaiye is into cleaning dirty people's money. Yes, this new idea might just be his way of setting up another means to continue his dirty antics. Well, he almost crosses the line with Leo when he questions why Tade is so important and, trust Leo to send him back, stating that she is off limits. But oh when Leo finds out he has actually gone off limit and gone down with Tade, yikes, the thought of how angry he would be.
Next is Leo and Tade settling the argument they had the last time as Leo gifts Tade a brand new car and reaffirms that he has got her. Hmmmm, this confusing love sweet o but what's it with these two, do you like each other or not?
Tade protests Jaiye's idea which he previously tabled before Leo but she is soon the one helping out with meeting a potential investor. Could this be her way of keeping an eye on him or has she forgotten Captain's revelations so soon. Jaiye is however making sure to rub being her boss in her face pretty well but one can only see that the steam is only because he wants her in a different way. Please who saw the sting eye London gave her when she was giving solutions here and there. Laughs… 
---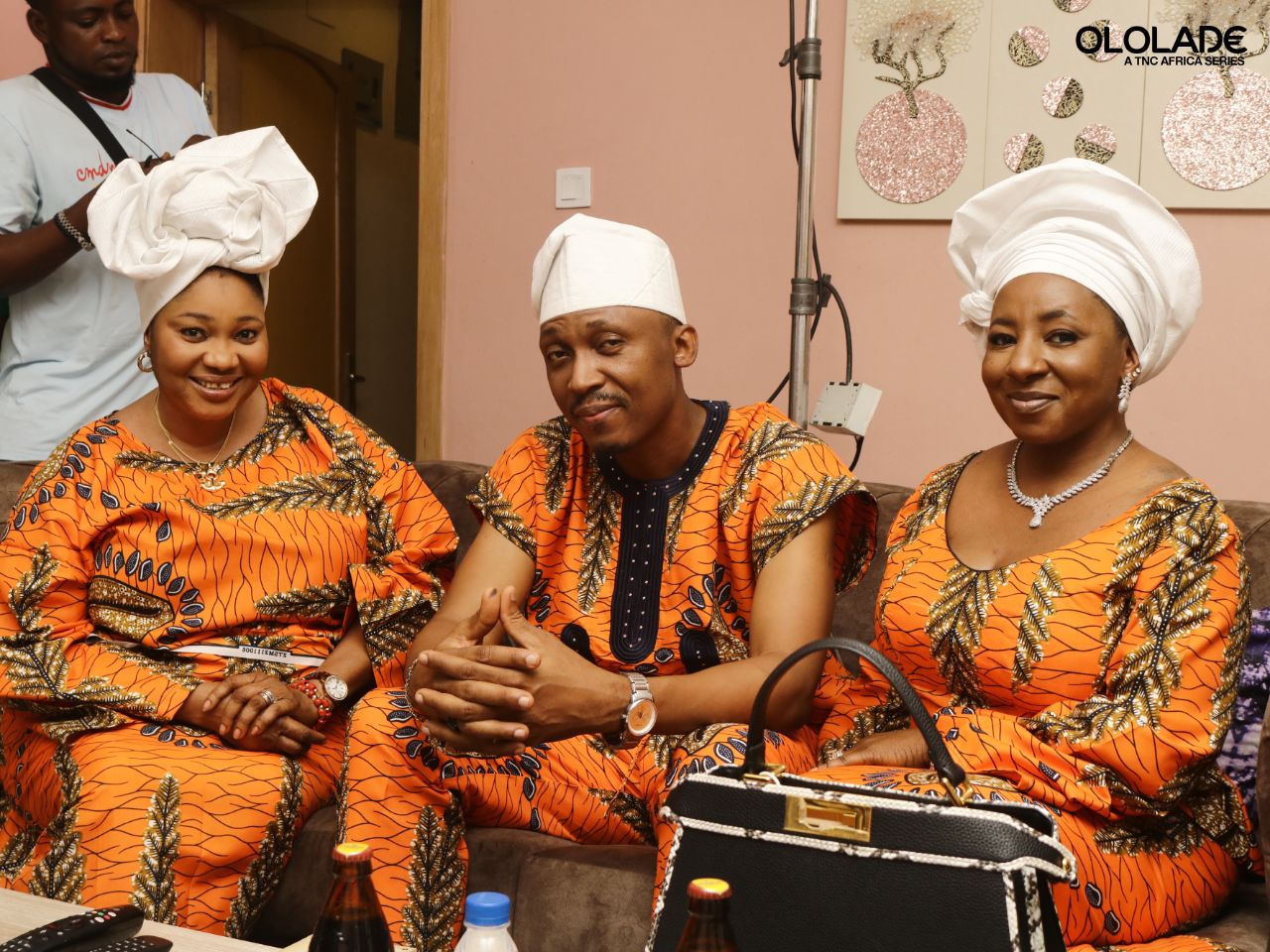 Femi Adebayo, Mercy Aigbe, Mide Martins, Frank Donga and Mr. Macaroni to Star in 'Ololade', a TNC Africa Series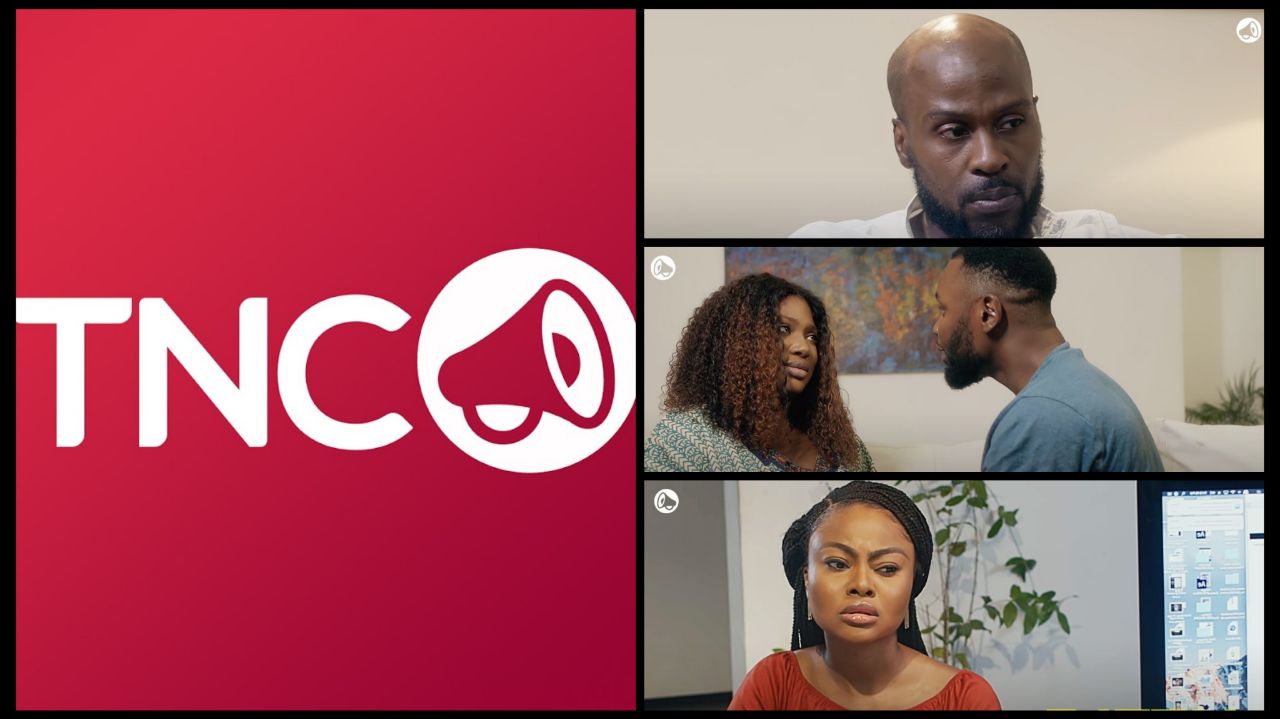 How TNC Africa Used Advanced Predictive Analytics to Make the 'Little Black Book' Series Hyper-Engaging
---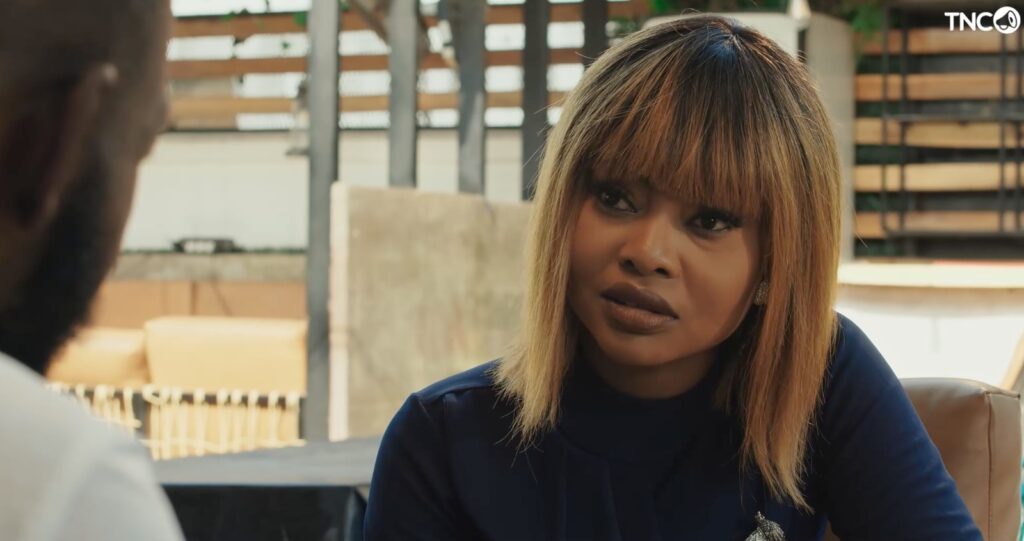 Tade finally meets Cris's girlfriend, Zainab (Helena Nelson), when she badges in on them locking lips so intently. She is shocked when she finds out they have been dating for 4 months and apparently have a couple's Instagram page with loads of followers. But we soon see something quite shocking when Zainab cries as she laments that her people are asking her for money when she only just sent some to them the week before and Cris (Floyd Igbo) comforts her as he offers to send the money; are you guys thinking what I'm thinking? Definitely, not actual tears and this might just be her exploiting Cris. Poor Cris, another possible breakfast coming.
Staying on Cris, he bumps into his ex Dami (Anee Icha) at a restaurant and you can clearly see the steam oozing from them, chai these two are not close to being over each other. And this proves Tade's theory of Cris not being over Dami just yet. All I see is entanglement upon entanglement with a sprinkle of hot drama because I don't see Zainab letting Cris go so easily nor Dami ready for a relationship yet.
Kyenpia (Nengi Adoki) hasn't given up and is still on her baby request path. She calls Leo, making him rush down for an emergency only to be met with a gift replacement of the watermelon spilled shirt and a flipchart presentation on reasons why she should be the mother of his first child. So, guys, Leo referred to himself as "our" definitely exhibiting the multiple personality thingy here. Sadly, he or should I say "they" turned Kyenpia's request down.
This episode ends in another jaw-dropping manner. Tade receives a call informing her of a guest waiting for her, only to see Brian (Michael O. Ejoor), her ex. (Dances a bit) Again, if you don't know who Brian is I would suggest you go back to our listed season 1 recap, but let me just help you this time. Brian is Tade's ex whom she left in the UK to return to Nigeria.
This episode had a lot of details for us to digest and it means we have to pay good attention on this journey. I think we are beginning to see Leo's multiple personalities play out and I hope we get more clarity on that in the next episode.
Rating: B
Share your thoughts in the comments section or on our social media accounts
Keep track of upcoming films and TV shows with Google calendar
Side Musings
This reconnection with Dami and Cris is going to be a wawu, because I don't see Zainab letting him go.
The restaurant where Dami bumps into Cris is a nice callback to a season 1 car scene where Cris' order was gotten wrong.
Kindly fix the sound.
This longer running time for the episodes is becoming short for me. (Crying emoji)
Tade's wardrobe has definitely gone up more than a notch in this season.
A new episode drops every Thursday on TNC Africa's YouTube Channel. We publish a recap every week before the next episode. #LBBSeries.