The short films directed by the final six filmmakers of the UNESCO-Netflix competition were released as an anthology titled African Folktales Reimagined, stemming from Kenya, Uganda, Tanzania, Nigeria, Mauritania, and South Africa. Halima's Choice, a sci-fi tale by Korede Azeez, set in a futuristic world where culture and technology collide, is Nigeria's representation in the series. Reimagined from a folktale titled "The Disobedient Daughter Who Married a Skull", we take a closer look at the elements of the short film in this essay.
---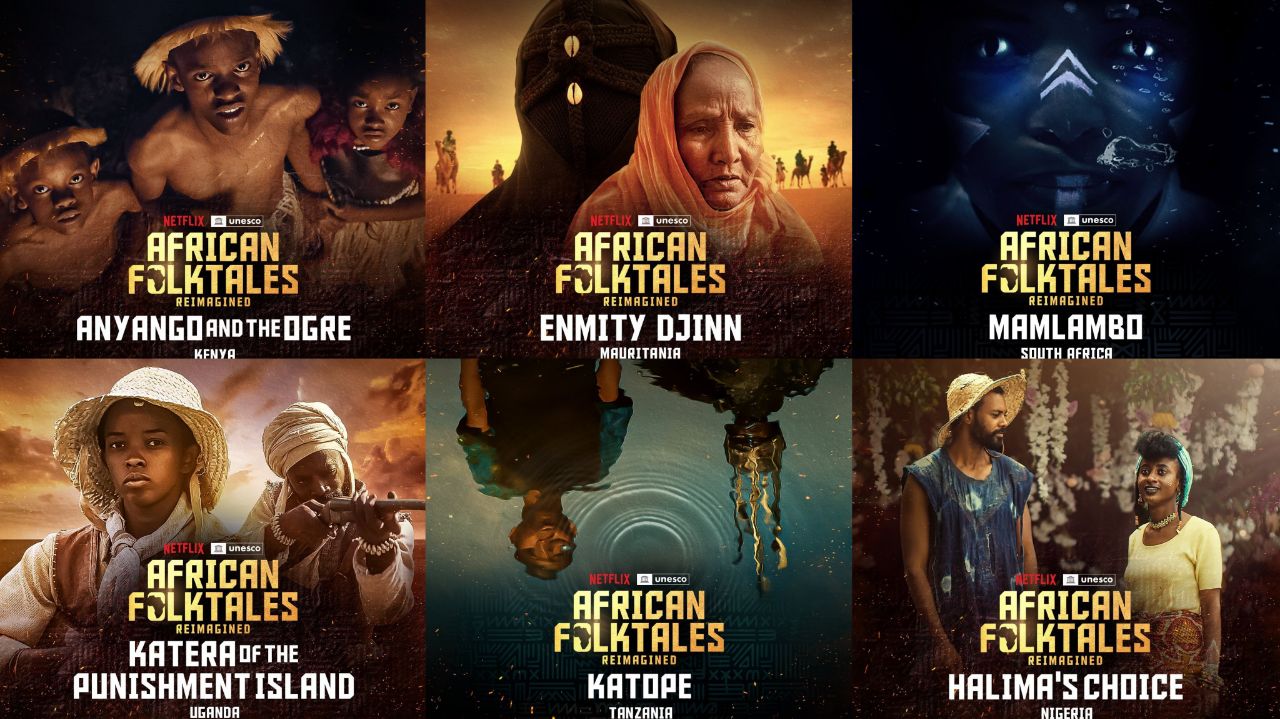 African Folktales Reimagined Short Films— Ranked
---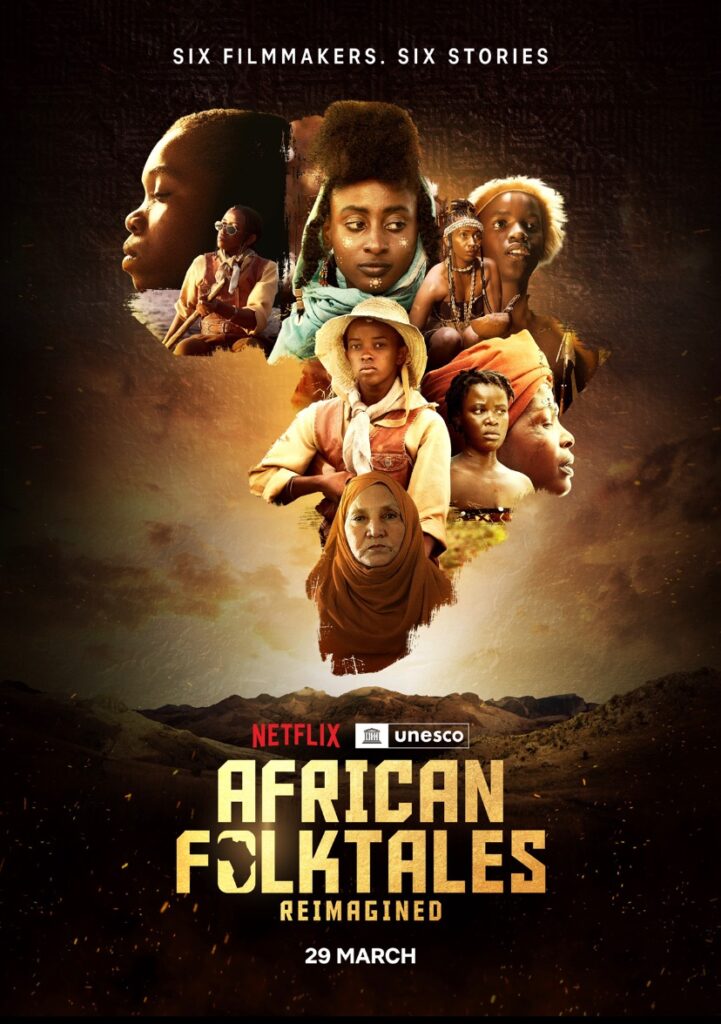 -Spoilers Ahead-
Like the other films in the anthology, the subject of this film is a heroine. In Halima's Choice, Halima (Habiba Ummi Mohammed) is a young lady in the village of Gidanpula, for whom a choice of a husband has been made. They live in a dystopian future where most of the world is run by AI, and to escape the suffering on earth, 99% of the world's population has uploaded their consciousness into the AI servers. The people of Gidanpula are one of the last to resist the idea of living in virtual worlds. "It's not in man's place to create his own heaven to escape God's judgement," they say. Halima discovers an unconscious Umar (Adamu Garba) on the outskirts of their village with some strange gadgets, and it turns out he is an AI humanoid who has come to gather data in the real world to improve the experience in the virtual world of Napata. He shows Halima the virtual world of Napata and its perks. Halima decides to elope to the virtual world with him instead of marrying Danladi, the man her father has chosen for her.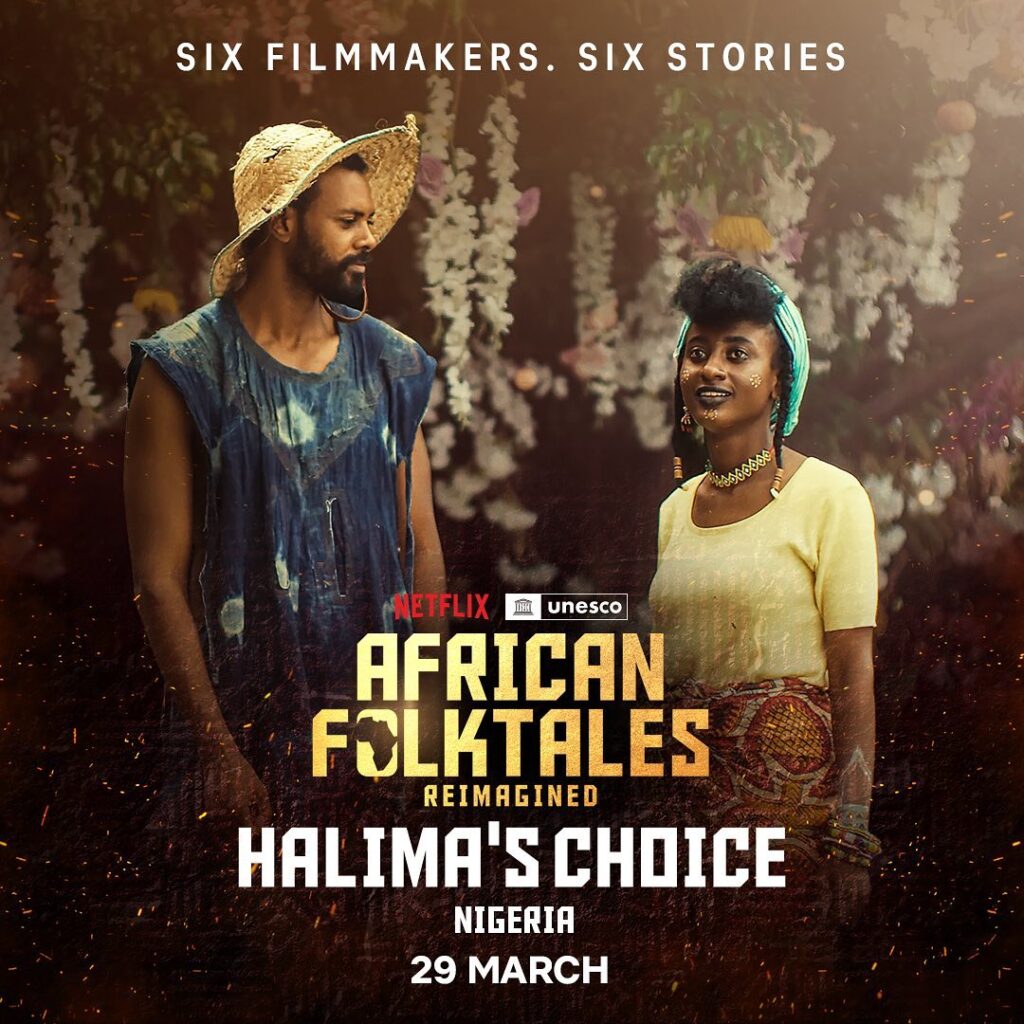 The plot of Halima's Choice is one that piques imagination, a combination of elements—culture and technology— that gives way to ambiguous metaphorical interpretations. Several ideologies are presented, although they are not directly presented but happen mainly as a byproduct of the actions of the story— reality is suffering and the virtual world is an escape from a reality of despair for Halima that would have been marrying Danladi. Like every now and then, reality can become too trying for anyone, and there are a plethora of choices for escape; Halima has a choice to make: marry Danladi or upload herself to Napata and have everything she wants, decide what her reality is, even if it's just making garden eggs taste good enough for her to eat.
---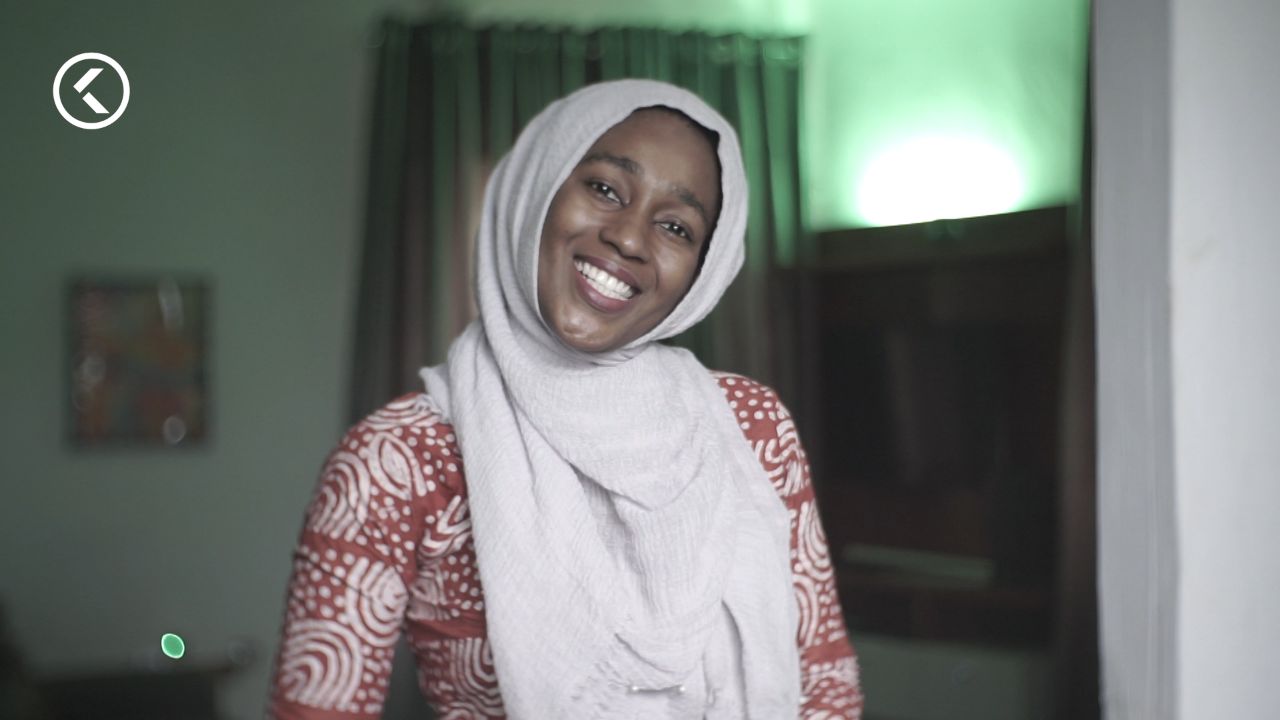 Film Mischief 2022 | 6 Questions with Akorede Azeez: Applying for the Netflix-UNESCO Competition, Experience as a Film Rat and Finding Her Voice as a Filmmaker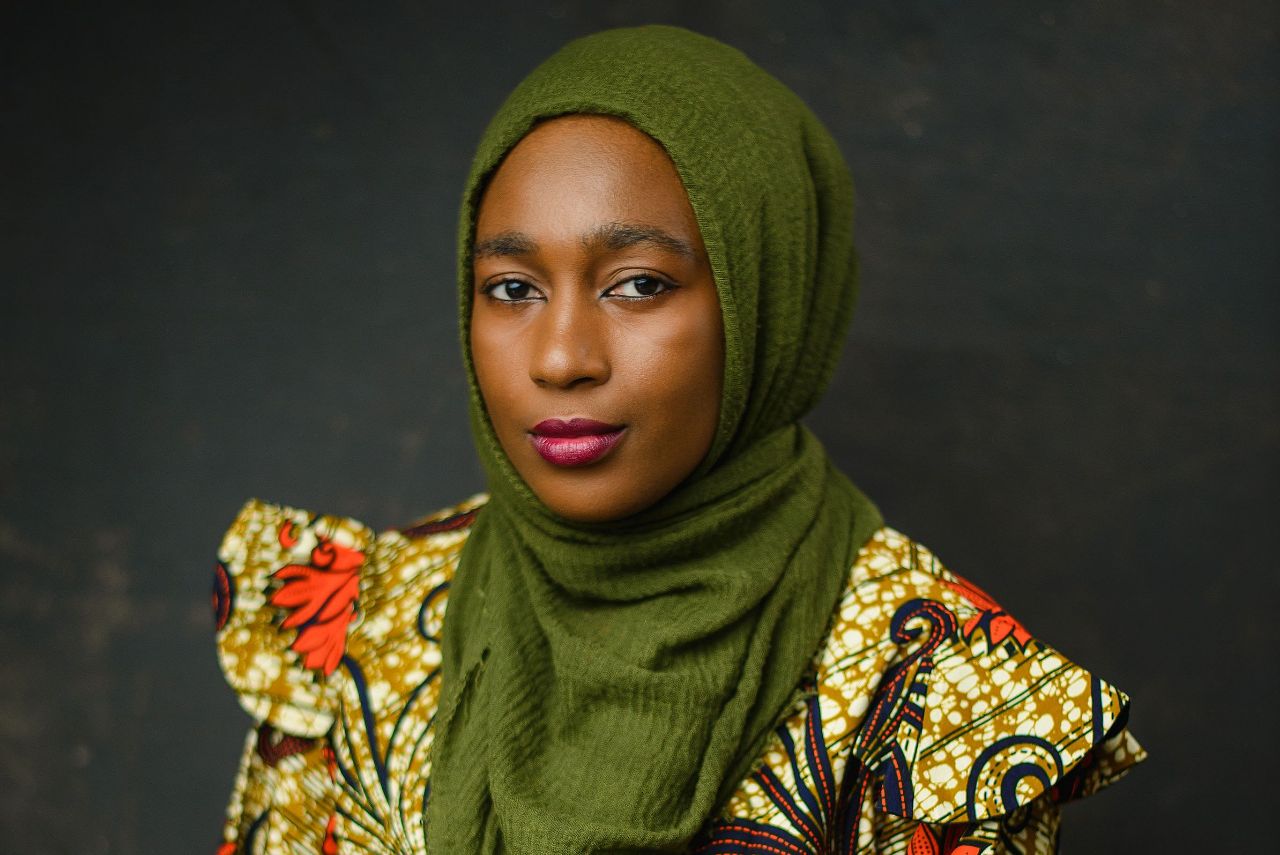 Film Mischief 2023: Korede Azeez Had an Eventful 2022. Her Body Wants Her to Rest—And She is Doing Just That
---
There are several elements in the film that make it an interesting piece. Halima's story depicts different concepts like the concept of choice, escape and the struggle between sticking to tradition or accepting technological advancement. All the characters are presented with choices and each choice carries its own consequences. The choice of the people of Gidanpula not to upload themselves to the virtual city, the consequences of that being living a secluded life away from civilization and being apprehensive of every other human they come across. Halima is presented with two choices, a life of marriage, and kids or a chance to experience another world and also be able to explore her own world.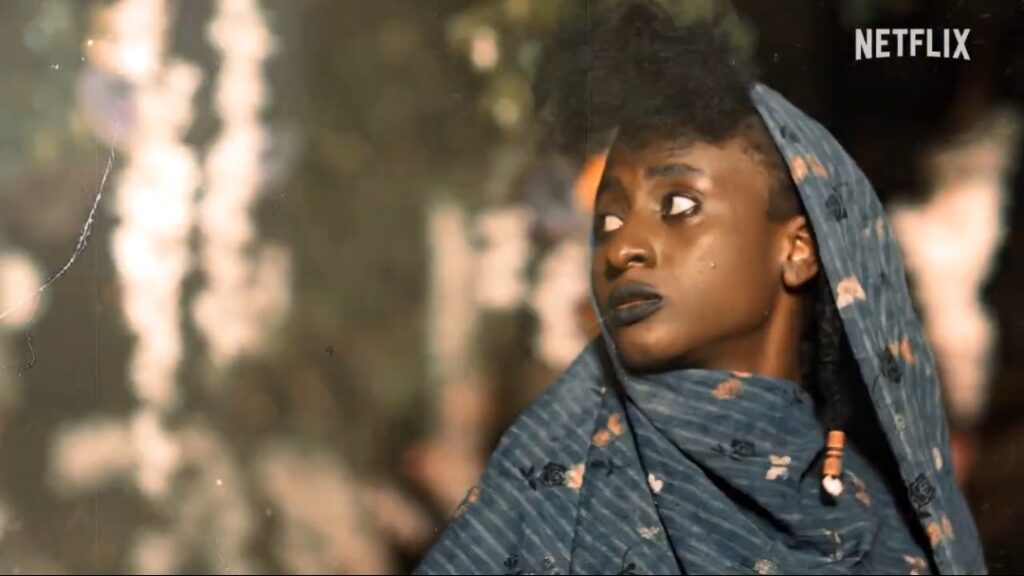 Although not directly explored, the concept of escape is presented. 99% of the world has chosen to be uploaded to virtual worlds. In the words of Halima's father, "to escape God's judgement", whether that was the case or it was to avoid the struggle and suffering of the world or just to be in a world where they live on their own terms (making garden egg taste different, for example), it is certain that for all of them, just like Halima, it is a means to escape from reality to create a customised one. In everyone's reality, we all have some form of escape, it could be a ready-made medium or one which we create for ourselves— drugs, entertainment, physical activities, etc. and this is captured in Azeez's short film entry.
The people of Gidanpula vehemently refuse any form of technology. Despite living in a futuristic world where technology is probably at its most humanly peak, there is no sign of the use of technology in the village: they farm with their hands and don't even use as much as electric bulbs, sticking with lanterns instead. It looks like an extreme reaction to the advent of the AI-controlled world, a protest by boycotting any form of technology as evidenced by Umar's killing when they discover he is an AI. Ironically, Napata sees their community as a good material to replicate in the virtual world and sends a humanoid to gather data on their way of life. This shows that there is an inevitable relationship between technology and tradition created by human's want for the best of both lives.
Share your thoughts in the comments section or join the conversation on Twitter.
Sign up: Keep track of upcoming films and TV shows with Google calendar.