Korede Azeez became a finalist in the Netflix-UNESCO African Folktales Reimagined competition about a year ago. She developed. She wrote. She directed. And she watched her conception come to life a few weeks ago. And I observed her interrupt her Ramadan social media break multiple times to engage with audience feedback as she also shared her retrospective thoughts on "Zabin Halima (Halima's Choice)", signalling her critical nature, not shying away from putting her work under the lens.
After that period of production and screening, possibly the most intense of her career so far, does she go again immediately or does she take the time to reenergize? "I'm resting. I spent the past year working on the project [Zabin Halima] and the last couple of months developing something else actually. But now, my body is forcing me to rest," the director told What Kept Me Up in a recent interview. "And of course, it's nice to finally have my film on Netflix."
---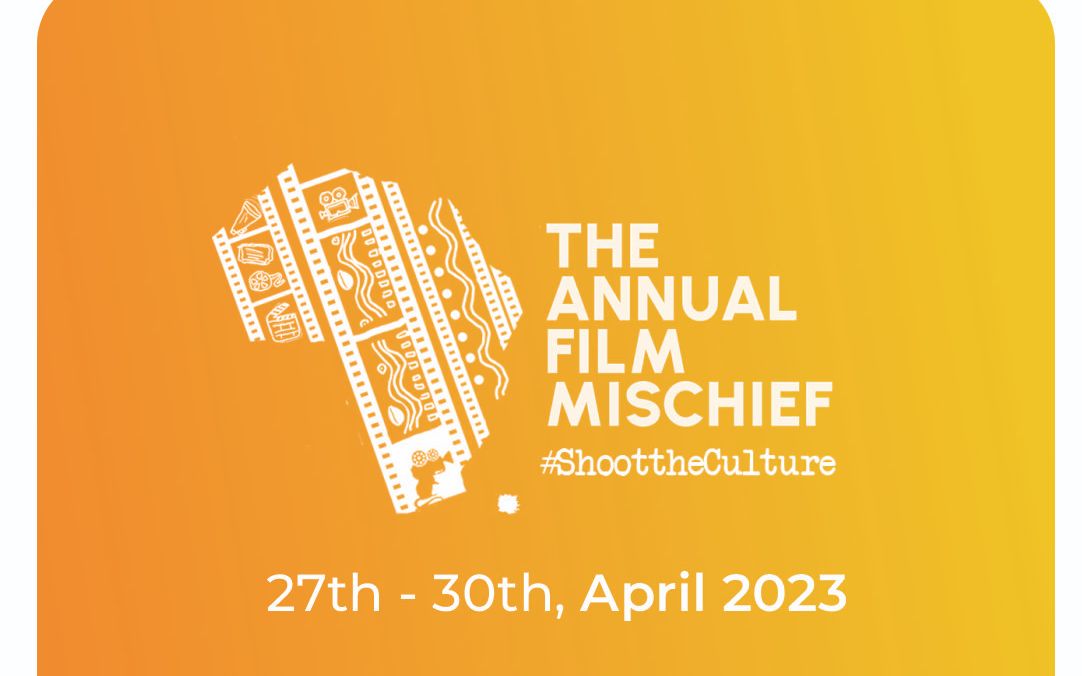 The Annual Film Mischief 2023: Six Key Takeaways From This Year's Line-up
---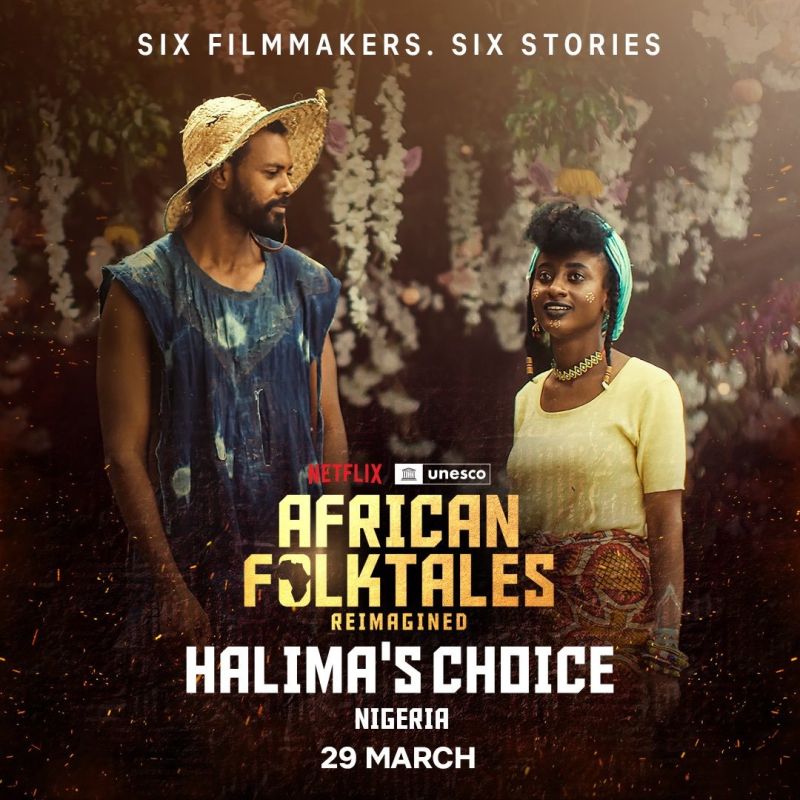 Korede Azeez's short film in the pan-African anthology on Netflix, "Zabin Halima", follows Halima (Habiba Ummi Mohammed) who is offered a chance at a new world (of her own design and taste) by an AI humanoid (Adamu Garba) over the real world of Gidanpula (a virtual world resistant settlement) where she would soon be married off to an older man.
In the short film, Korede Azeez is able to further explore some themes that she is drawn to the most, such as family, loneliness, sense of belonging, and the idea of being a stranger at home. With these themes, as revealed in an interview last year, there is a myriad of Nigerian folktales that she had at her disposal, many of which remain untapped in this region. But the filmmaker did not have to look too far.
"To be honest, I didn't consider any other options," the director said about the other folktales that were on the consideration table. "When I rediscovered this folktale, I just knew it had to be the one. I couldn't connect with any other story like I connected with this one. It struck a chord and I felt compelled to share my own take on it."
She was confident in her folktale choice—"The Disobedient Daughter Who Married a Skull"— one she first encountered in her early educational years. Her reimagination of the folktale, as the "assignment" called for, includes the incorporation of science fiction elements. She duly notes some references which aided her afrofuturistic take, revealing that there were "a lot of films" and naturally—Mati Diop's supernatural film Atlantics and Netflix's futuristic anthology Black Mirror— her major sources of inspiration are two recent titles in the adjacent genres from Africa and beyond. It did not stop there.
"The "San Junipero" episode of Black Mirror specifically," she said. "I also looked at films like Hyenas by Mambety, and Memoirs of a Geisha for production design references."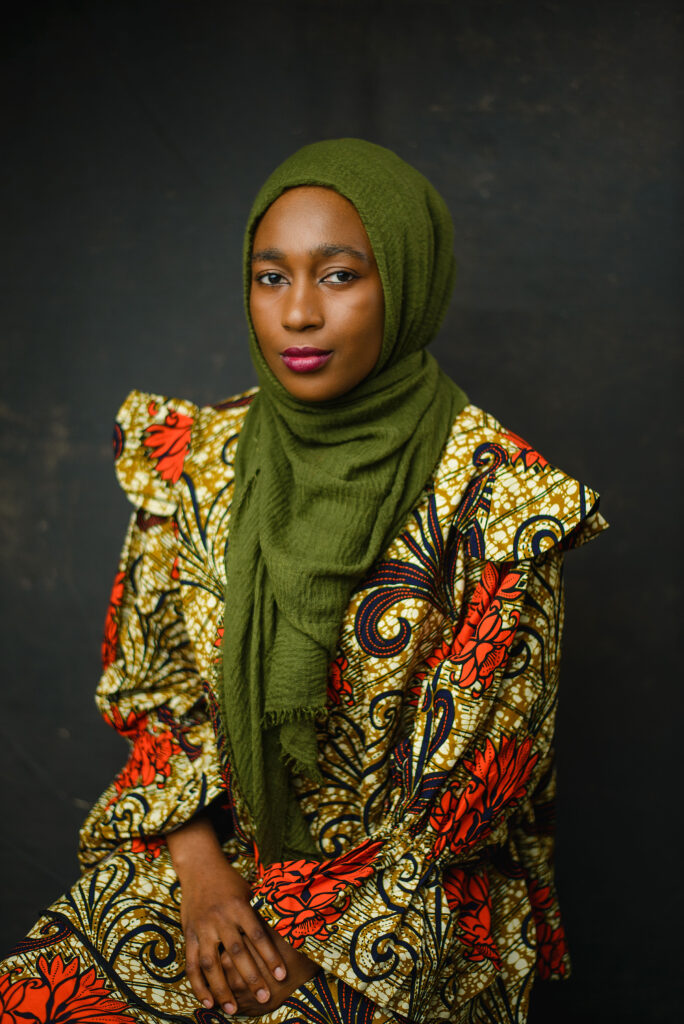 Armed with suitable references, strapped with techniques and boasting a source story which she had fallen in love with, do not guarantee a smooth production. Korede Azeez started her filmmaking journey in 2018; even more experienced filmmakers still document the challenges which are bound to come in filmmaking, such as what the weather throws at you, which made a scene (shot in Jos) more challenging for the director because of the limitations that came with her location.
"It's the scene where Halima tries to run away with Umar. We had limited time to shoot, the location had unique limitations, and a big storm put us on the clock," she revealed. "In fact, we had to stop shooting because of the heavy downpour. It had us running in the bush and across a stream with heavy equipment. I had never had to shoot anything that fast."
Such harsh conditions and many more are some of the hurdles faced by filmmakers in this region, unique to everyone depending on the dose thrown at you and your crew. Anything can basically go wrong, that's me taking inspiration from Editi Effiong's 2022 article "An excursion into a week from hell on a Nollywood film set", where he detailed his own challenges as he shot his million-dollar The Black Book. What I am saying is, every filmmaker faces their (un)fair share of the Naija filmmaking clime, Most importantly, learning is done, and the snag is added as extra armour ahead of the next project.
As Korede Azeez forges ahead, will she be delving into lighter issues to make up for these potential filmmaking drawbacks and what new realizations has she developed along the "Zabin Halima" journey? There are still constants with where she was last year and she acknowledges that it might be temporal, with evolution still bound to occur.
"I feel that I most likely will always want to talk about serious issues regardless of what genre I'm exploring," she said. "And serious is relative because what is serious to a young girl growing up in Enugu may not be serious to the rest of the world. But who knows? Something I know for sure is that I don't want to box myself in by saying this is my voice. Who knows what my voice will be in the next 20 years?"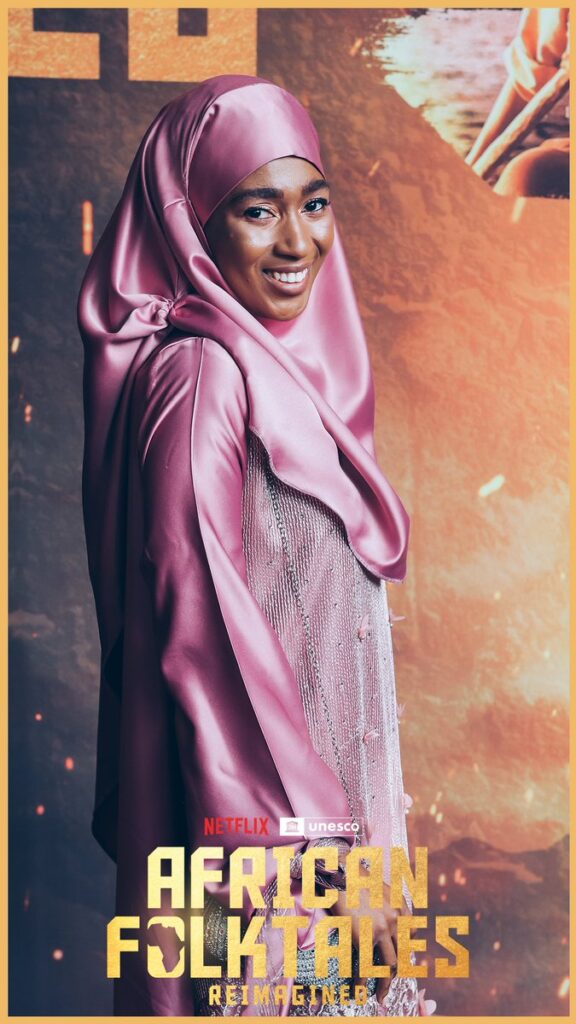 Korede still has time to find her voice in an industry, where female filmmakers have arguably been the most daring and have enjoyed a lot of success. This could come with some level of comfort or extra pressure. But the Enugu-raised filmmaker, who doesn't see gender in filmmaking, is not fazed.
"It's definitely nice to see my aunties in the industry doing very well. In fact, I love to see it," she said. "But I don't think that necessarily should make me feel comfortable or add pressure. The way I see it, your worth in the industry depends on how good you are or how much work you are willing to put in, not your gender."
In building her worth in Nollywood, Korede Azeez, as seen in her references for "Zabin Halima", won't be looking only within the Nigerian industry for inspiration. Atlantics, the 2019 fantasy romantic drama by Mati Diop, comes up again as a recent film that inspired her. The feature directorial debut by the French-Senegalese filmmaker competed for the Palme d'Or at the 2019 Cannes Film Festival, marking a historical feat for Diop as the first woman of African descent to have a film screened in the 72-year history of the prestigious film festival, taking home the Grand Prix (jury award). Clearly, there are a lot of lessons to pick from Atlantics (originally known as Atlantique) within and outside the screen.
"The film is poetry. I think it's such a well-made film," said Korede Azeez. "I loved how layered it was and how real it felt. I thought the genre bending was nicely done as well and these were all elements I was hoping to have in my film."
Outside of film inspiration and motivation, education for a filmmaker also exists in the form of people. In her people vault, she has found support within a tribe of filmmakers and cinephiles in Nigeria, The Film Rats Club, which she recognizes as "a great resource". As a community of professionals across several filmmaking departments, friends and colleagues helped in various ways to help bring "Zabin Halima" to life.
"I had access to other filmmakers who I could just send a message at any time to ask questions," she revealed. "Uche Chika Elumelu (who is an acting coach herself) was one of the people who was a great help when I was trying to figure out how best to work with my actors. Someone else who was a great help even early on was Taiwo Egunjobi. He's someone I wouldn't have had access to if I wasn't a member of the club."
Outside of the active support, there is also a passive type: knowing that some others have plied similar route as yours, having people to push you, and being inspired by what others create, their losses and their success. The Film Rats Club makes a great incubator for an industry that still needs to admit that it has much learning to do.
Next up, Korede Azeez is staying busy. She's working on a feature film this year, which "she is really looking forward to." While developing a few other projects, she is also taking commissions to write. "I'm eager to collaborate and work with other filmmakers in the space with similar ideas and visions," she said. "I hope I find them soon."
And how is Akorede Azeez getting that needed rest that her body has forced? "I simply not think about work," she shared. "When it is not due to illness, I relax and reenergize by just lying in bed and watching TV. I recently rewatched the first 3 seasons of Avatar: The Last Airbender. While working intensively, I don't watch much TV because I have a bad habit of wanting to finish a series once I start it, fingers pointed at Netflix."
---
Korede Azeez is a member of The Film Rats Club. The club-organized film festival, The Annual Film Mischief, took place from April 27-30 in Lagos, Abuja, Accra and virtually. The film festival was free to attend.
Share your thoughts in the comments section or join the conversation on Twitter.
Sign up: Keep track of upcoming films and TV shows with Google Calendar.