African Folktales Reimagined is an anthology of short films released on the 29th of March, directed by the winners of the UNESCO-Netflix competition. As an initiative to support young African filmmakers and promote cultural diversity, six finalists from Kenya, Mauritania, Nigeria, South Africa, Tanzania, and Uganda were selected from over 2000 entries.
As the title suggests, the theme of the films is an interesting telling and retelling of African folktales, and even though some of them appear to have a tendency to make other characters make unnecessary sacrifices, the movies are authentic and have a distinctly African feel. This is a ranked list of the six short films, from top to bottom.
---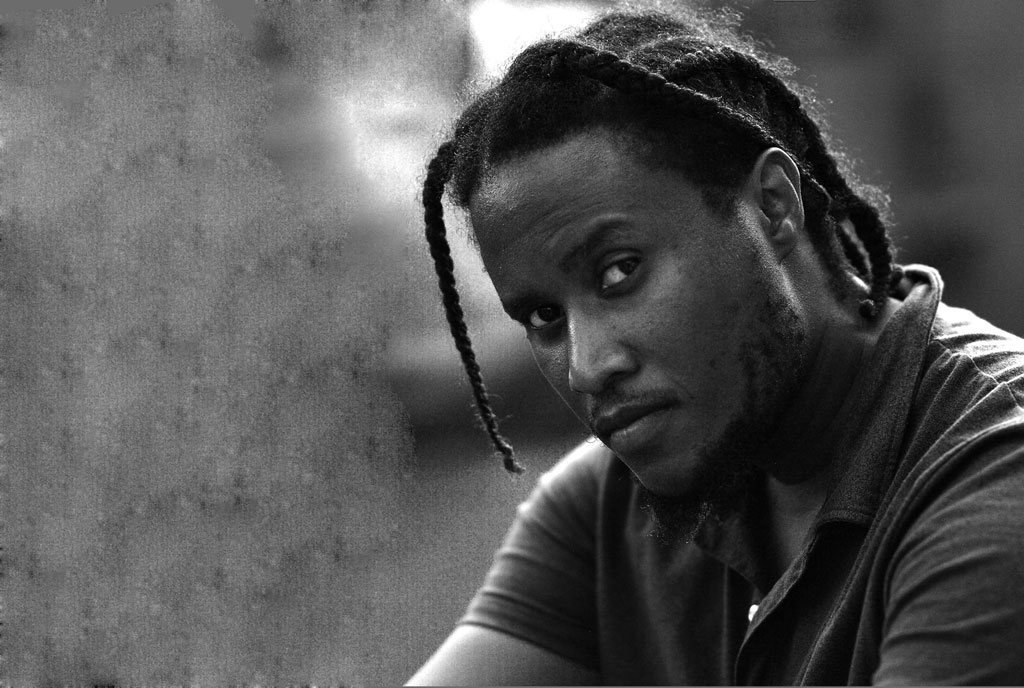 Loukman Ali: What Goes On in the Cinephile Mind of the Versed Ugandan Filmmaker?
---
1. Anyango and the Ogre – Voline Ogutu (Kenya)
Kenya's representative and the episode that captures the theme of the anthology best With a plot that closely resembles Yorgos Lanthimos' 2015 film The Lobster, in a dysfunctional Kenyan society, women are segregated by their marital status. Only women with partners or under 30 are allowed in the rich blue zone, while women over 30 and without partners are confined to the barren grey zone. For survival, Mama Otis (Sarah Hassan) endures an abusive marriage, and Otis (Trevor Jones) protects his siblings by seeking solace in a childhood folktale that mirrors their situation. The metaphors in this are strong, as Otis' story and the folktale are beautifully juxtaposed. and the audience is also left with a memorable folksong.
2. Enmity Jinn – Mohamed Echkouna (Mauritania)
75 years after encountering a malevolent jinn in the desert as a toddler, a matriarch has to face him again, this time, her thriving family is at stake. Earlier summoned by a sorcerer to create enmity amidst her desert clan and engineer their destruction by whispering in the ears of men. The matriarch is facing a familiar foe, but this time in the city, a modern and unfamiliar time for the jinn, and she effectively dispatches him and keeps her family safe.
3. Katope – Walt Mzengi Corey (Tanzania)
After Ndudulla (Jene Mahenyela) prays to a deity, Katope (Rahele Matete) is born of magical origins. She was also born at the onset of a drought in her community. Rain has not fallen since her birth, and members of her tribe believe she holds the power to end the drought. Katope keeps encountering a mysterious rain bird, and then she decides to go on a journey to end the devastating drought, even if it means sacrificing her own life.
---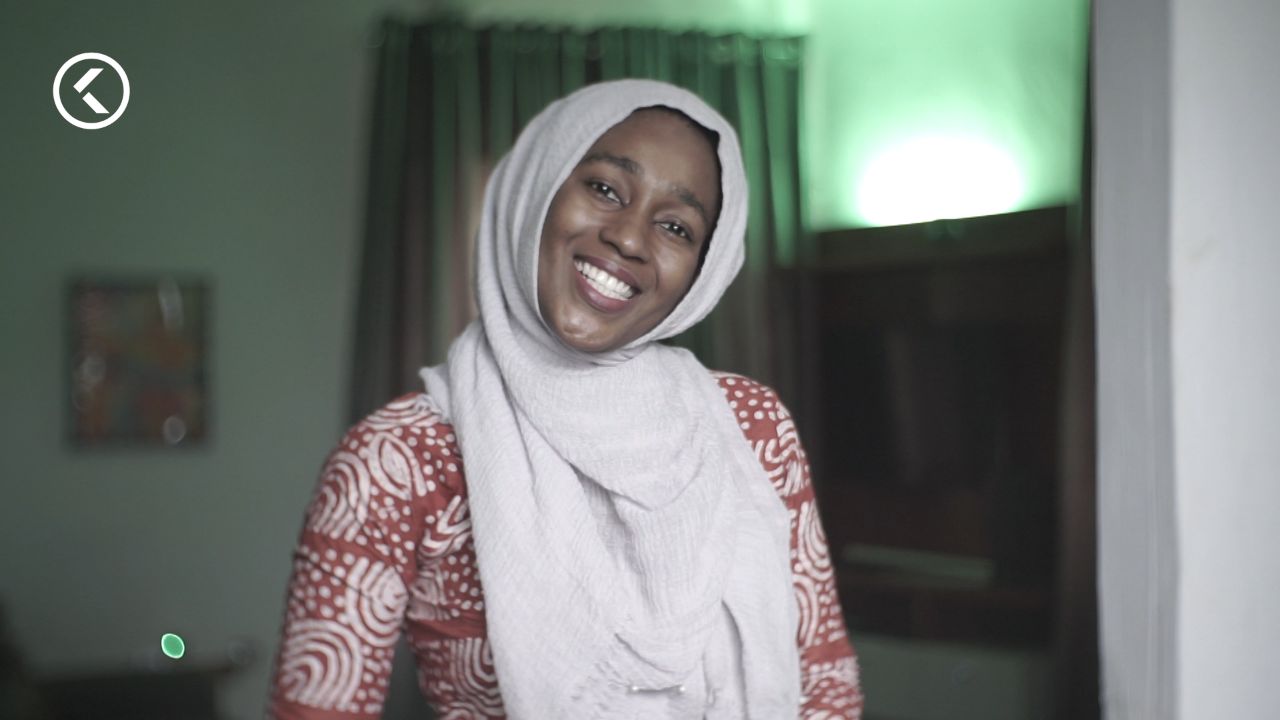 Film Mischief 2022 | 6 Questions with Akorede Azeez: Applying for the Netflix-UNESCO Competition, Experience as a Film Rat and Finding Her Voice as a Filmmaker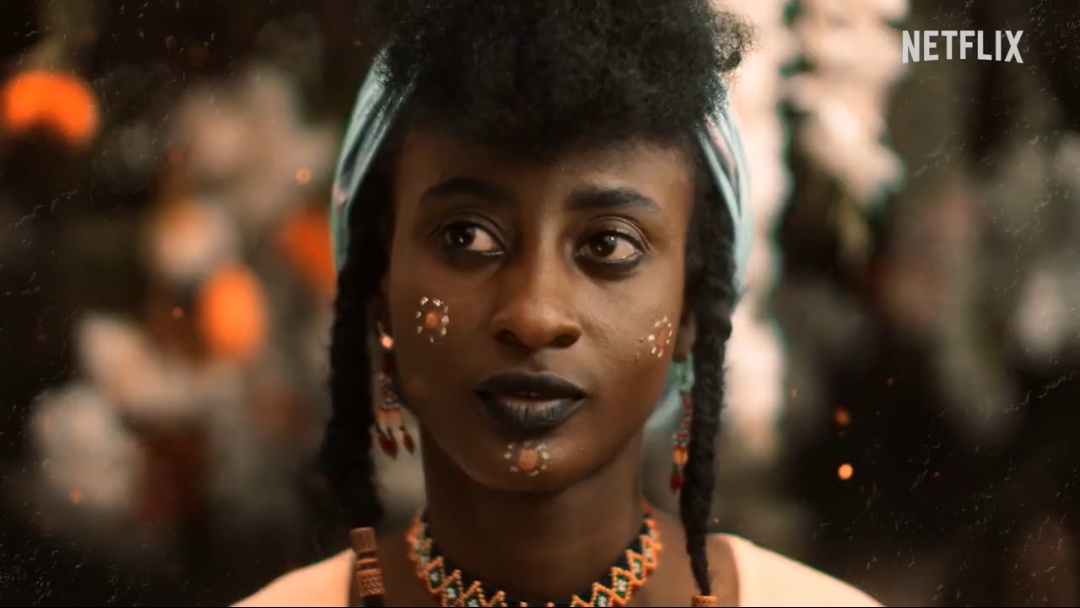 Zabin Halima (Halima's Choice): A Closer Look and Breakdown of Korede Azeez's Short Film
---
In a futuristic society, 99 percent of the world's human population has uploaded themselves into virtual worlds controlled by AI. Set in Northern Nigeria, Halima lives with her clan in Gidanpusa, one of the last settlements that have resisted entering the virtual worlds. She is on the cusp of being married off to an older man when an AI humanoid comes to her village to gather data to improve the virtual experience of Napata. Halima decides to elope with him without any prior discussion. They are caught, and the AI is destroyed. Halima manages to escape a second time and make her way to the virtual world, creating the impression that the humanoid's sacrifice might have been pointless.
5. MaMlambo – Gcobisa Yako (South Africa)
The Lady of the River of No Return is a mythical river being that used to live on both water and land, forging pacts with humans to fulfill their innermost desire. Due to their greed, she was pursued to the River of No Return, where she protects the sacred waters of abandoned bodies. When Amandla tries to commit suicide in the sacred water, MaMlambo saves her and gives her a reason to live. While MaMlambo has a potentially profound narrative, it never achieves the heights. This is due to the minimal exploration of the plot and its details, as well as the plot's contracted actions. A more extensive visual exploration of the story would have undoubtedly helped the analogies strike harder, resulting in a well-rounded story.
6. Katera Of The Punishment Island – Loukman Ali (Uganda)
The most action-packed of the series, with a Kill Bill-esque plot. Set in colonial western Uganda, women who got pregnant out of wedlock were sent to Akampene, the punishment island, where they were left to die. Katera and a group of three other women are saved from the island by Omar (Michael Wawuyo Jr.), whose mother was once saved from the island too. In what could have been a compelling story of a fight for better treatment of women in that society, the story descends into a selfish pursuit of revenge for Katera that leads to other characters making needless sacrifices of their lives. The manner in which the heroine is written alienates the character, as her air of arrogance and ungratefulness toward other characters who risk their lives for her makes it hard to empathise with her cause. The character blunders her way through, dragging other characters into her struggles without sparing as much as an ounce of graciousness for them. At the end, she gets what she wants, but at what cost?
Share your thoughts in the comments section or join the conversation on Twitter.
Sign up: Keep track of upcoming films and TV shows with Google calendar.