Nollywood is no exception to the glitz and glamour associated with film industries around the world. In the thrill and celebration surrounding the magic of film, most of the attention is paid to the stars on screen and the directors. This frequently leaves the multitasking minds that oversee the overall production outside the picture, most especially in a dogged filmmaking clime like Nollywood that boasts insufficient film press coverage for the factory load of films churned out across various formats and platforms.
Among these multitasking minds is Josh Olaoluwa, a film producer who has worked on projects that stretch across multiple corners of the industry that isn't a usual mix-and-match for most Nollywood filmmakers. This has seen him work on mainstream feature films, documentaries, indie projects, web series, and campaign videos for brands. His filmography includes Grind, A Sunday Affair, The Making of a King and Love Language amongst other projects that also include several short films.
---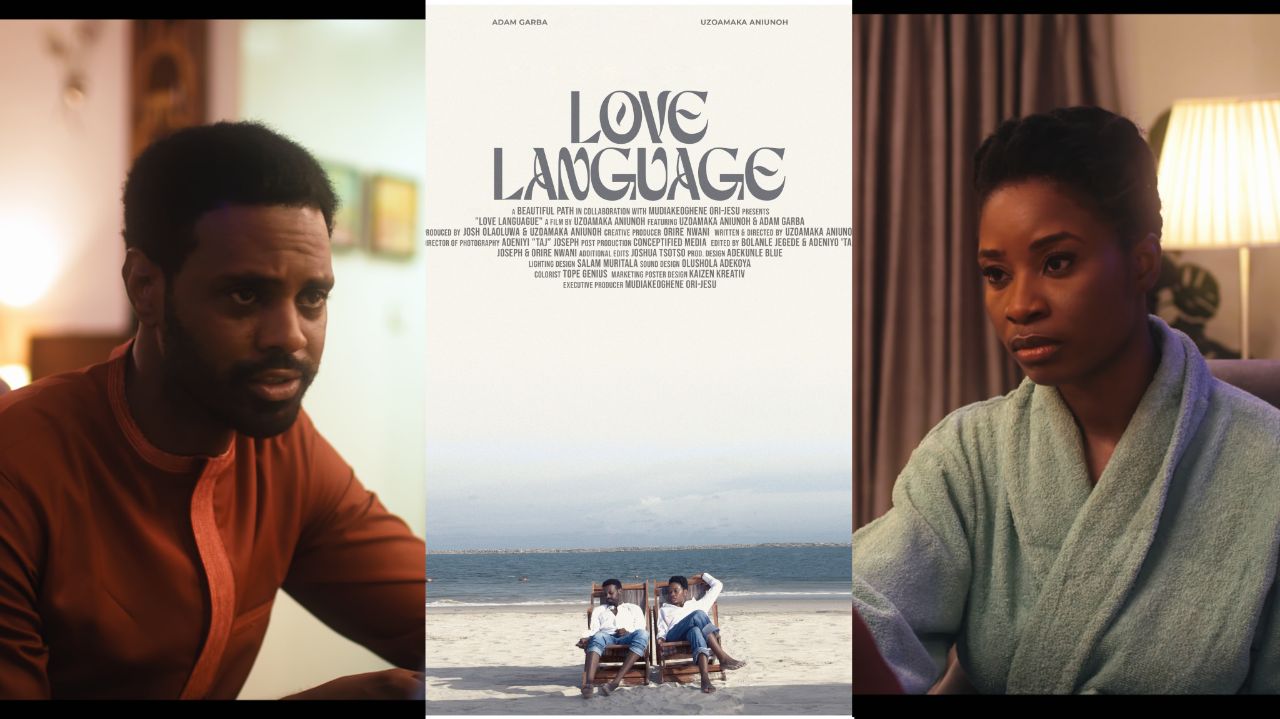 First Look at Uzoamaka Aniunoh's Directorial Debut, 'Love Language', a Story of Intertribal Love
---

"My work cutting across these platforms was not intentional. They were mostly opportunities I seized, and I was fortunate to be in these ecosystems at the right time," he reveals. Olaoluwa produced his first project No Means Maybe, a short film, in 2017. He had never been interested in producing prior to that time. "I had just finished my university education, and I had a friend, Orire Nwani, who wanted to be a filmmaker. We did a short film together, but I wasn't so interested in it. I just got myself on the project to keep myself busy before getting admission for my Master's. I didn't like the film at first when I saw it. The whole process of getting the film from the first cut to the final cut made me think it was not as bad as I thought it was. It made me consider film as a career path".
Film is filled with many roles in front and behind the camera. A number of filmmakers find what they love doing by trying out multiple departments of filmmaking before finding where they fit in well. Olaoluwa, who started out as a cinematographer, reminisces, "In 2019, I went to Del York, a film school in Lagos where I studied cinematography and lighting. Afterward, I started working as a cinematographer for one year but realised that when I was on set, I didn't like the organisation. It was either the camera was not on set yet, or someone was running late." He adds, "All this was driving me crazy. I wanted to have general control of the outcome of the process, so I realised that if anything went right or wrong on set, it was mostly under the producer's purview. I wanted to be in the position to be in control of the story. Then, I used to shoot stories I didn't even like, so I considered producing. I started working actively towards it by going to film schools, studying, watching videos online, and producing more projects. That was how I found myself in the producing field."
Apart from working as a cinematographer, Olaoluwa had a pit stop in the art directing department. These brief experiences shaped him to be the producer he is today. "I feel like as a producer, you have to have a little knowledge about all the aspects of filmmaking. Then, you begin looking at film as a holistic art, not in segments. A producer is as strong as his strongest member and as weak as his weakest member." Though he produced the Netflix documentary The Making of a King (which took us behind the scenes on the production of Kemi Adetiba's King of Boys), he also doubled as a cinematographer on the project, where he delivers one of his well-recognized camera work. But you shouldn't expect to see him behind a camera anytime soon again. "I'm solely focusing on being the best producer now".
And aiding him on this path to being the best producer will be his experience in other filmmaking departments. "Apart from art direction, I worked in locations, camera operation, lighting and a bit of director of photography. I discovered that these things were contributing to making me a 360-degree producer, which I didn't know at the time. All I was thinking about then was how to fill the gaps and make things work on set. If you look at some of my earlier works, I have some very weird credits. And I don't really care for the credits because at the end of the day if the project comes out well, everyone gets applauded for it. The most important thing is that everyone on the team is working for the progress of the story."
The Nigerian audience never hesitates to point fingers at a director when a film does not meet their expectations. However, it is not in every case that the director makes all the creative decisions that go into a film. Sometimes, producers are responsible for calling the shots. "I feel like it's all a matter of semantics. Essentially, one thing I've learnt is that it is a director's film, if we are going to be honest. However, it's not black and white, neither is it static; these projects are dynamic. There are some projects, that the producer has more rights in terms of the hype and direction of the project. Some contracts state in their clause whether it is the producer or director that makes the decisions when there is a conflict during the post-production". He adds, "I can't work with a director that I don't trust. That means I don't micromanage them because I trust their judgement".
The filmmakers Olaoluwa has worked with spread across different kinds of film projects, boasting an extensive filmography. He highlights the differences between these formats where producing is concerned: "The common role as a producer of these projects is making sure that the project works. Ensure you deliver the project on time, on budget, and according to the agreement. However, as a producer for commercials, you don't have the final say or cut; the client does. When you are working on films, on the other hand, you are in service of the story. Whatever happens, you have to do what is best for the story. TV shows and web series, however, are much more specific and direct, because you have a target audience and you understand who they are. Films are quite unpredictable. You can make a film you really like, and people would end up not liking it. Most times, a film's commercial performance is determined by the audience's likes and dislikes. Right now, I mostly do films because I feel they give me the opportunity to stay true to myself. Films are longer, and you cannot get away with a lot of stuff. For instance, if a film drags, it would be obvious. There are hardly any commercials that drag."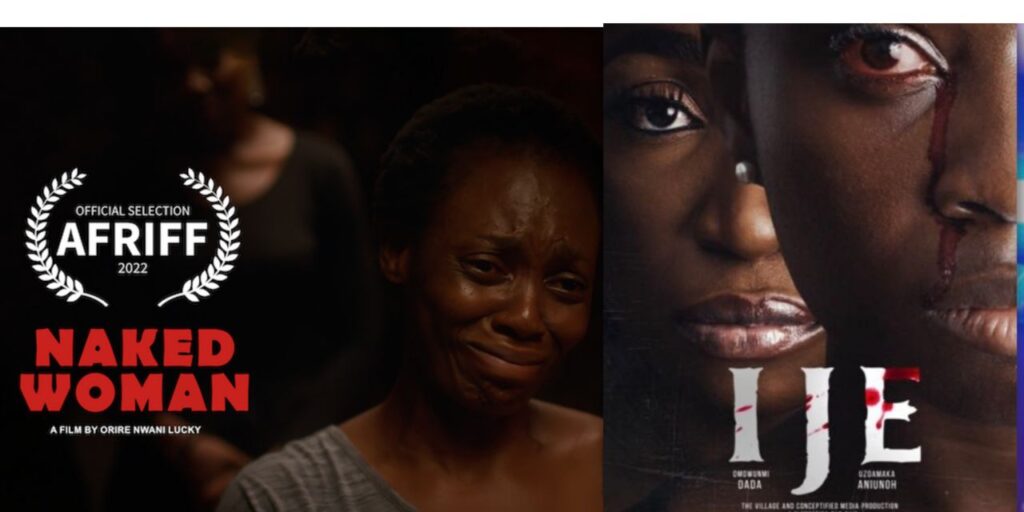 The all-around filmmaker has not only produced mainstream films such as A Sunday Affair, but also independent films such as No Means Maybe, Ije and Naked Woman. Boasting experience in both worlds, Olaoluwa understands that funding is a major problem that independent filmmakers face, but he sheds more light on the other differences between independent films and mainstream films. "On independent projects, I can make decisions on the spur of the moment. But studio projects require more planning. Many times, it is about the scale of the film. You have to be more disciplined when working under the studio system because the truth is you can afford to make some mistakes when the scale is not that big. Big scale films require more discipline and efficiency because you are carrying out a vision that transcends you".
He continues, "Another thing that differentiates mainstream projects from independent ones as a producer is that you have to be a better collaborator, because you are working with a larger team of people. These people are as talented as you, and you all are working towards one goal: making the story work. As an independent filmmaker, you have more freedom but a lot is hanging on you. You have to wear multiple hats".
Independent and mainstream films, despite the differences between them, both require excellent casting. Outstanding performances in films would not be possible without the casting directors having a keen eye for excellent actors. Olaoluwa tells us how he has been able to hack casting in his projects: "In 80% of my projects I cast first-time actors, and they end up doing really well. One of the biggest feedbacks I've gotten on our projects is that the characters are so relatable and the casting is so perfect. Don't get me wrong, I work with established actors as well but when I read a script and see the demands of the story, I cast who best fits the story. That way, we are casting the best people and also giving new people a platform. Even the most established actors had their first film. It just gives me joy to put a lot of people on". Another reason I work with first-time actors is that many of them have more flexible schedules, so they can make out time for rehearsals."
Actors are not the only ones that producers have to work with. Production sets consist of different talents who come together to work on a project. As a result, disagreements are inevitable and egos clash if not managed. "The best thing about me is that I do not have an ego. Sometimes, people do not know that I am the producer on set. Most times I am not too attached to my ideas. When another person has a different idea, I look for a way to find a common ground and come to an agreement. The truth is that we have natural biases and everyone always thinks they are right, but when you bounce your ideas off people and are open-minded, you start thinking of the best ways to move forward as a team."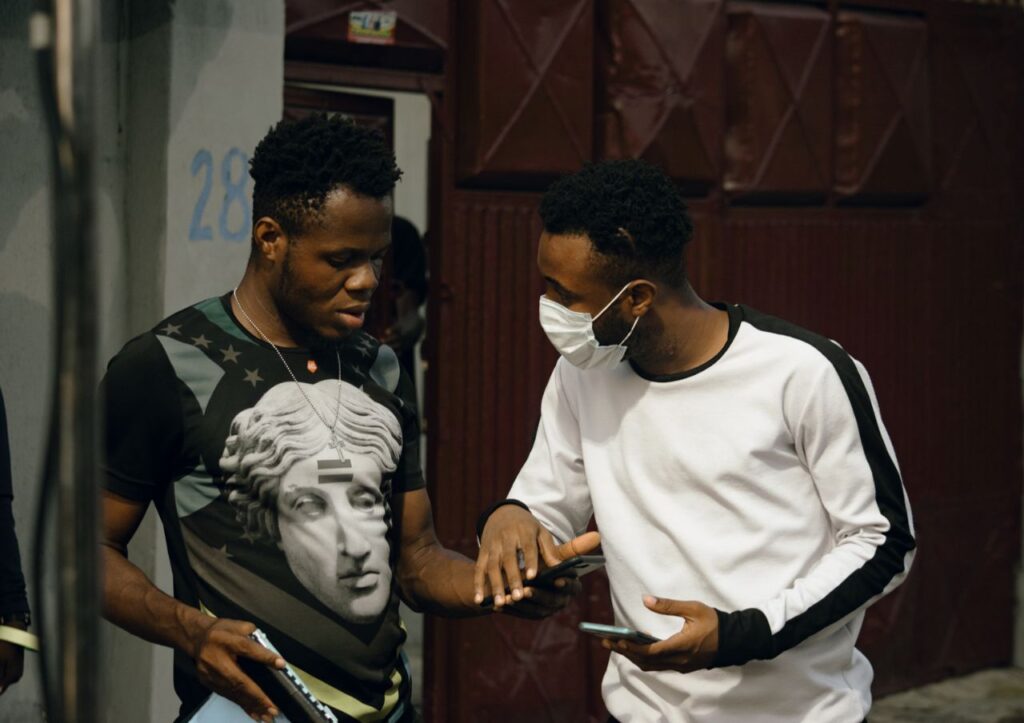 As the producer of Grind, he describes his time on the set of the drama series licensed by Prime Video, emphasising the vulnerability of producers that is often overlooked. "There was a time in 2021 on the set of Grind when I was overwhelmed and confused. I was inexperienced then, and we were not able to shoot much because we had dropped so many scenes. That night, I called all the heads of department and told them I was tired and confused, and asked how the next day could be better. Everyone on a set always expects producers to have all the answers, but they forget that the producer is a human being too who might not have answers. It's okay to admit you don't have all the answers and ask for help. The following day, we had an amazing production. Now, the project is one of the top titles on Prime Video and everyone is happy. Nobody knew that I had to ask the crew members for help. The most important thing is that the project came out well".
---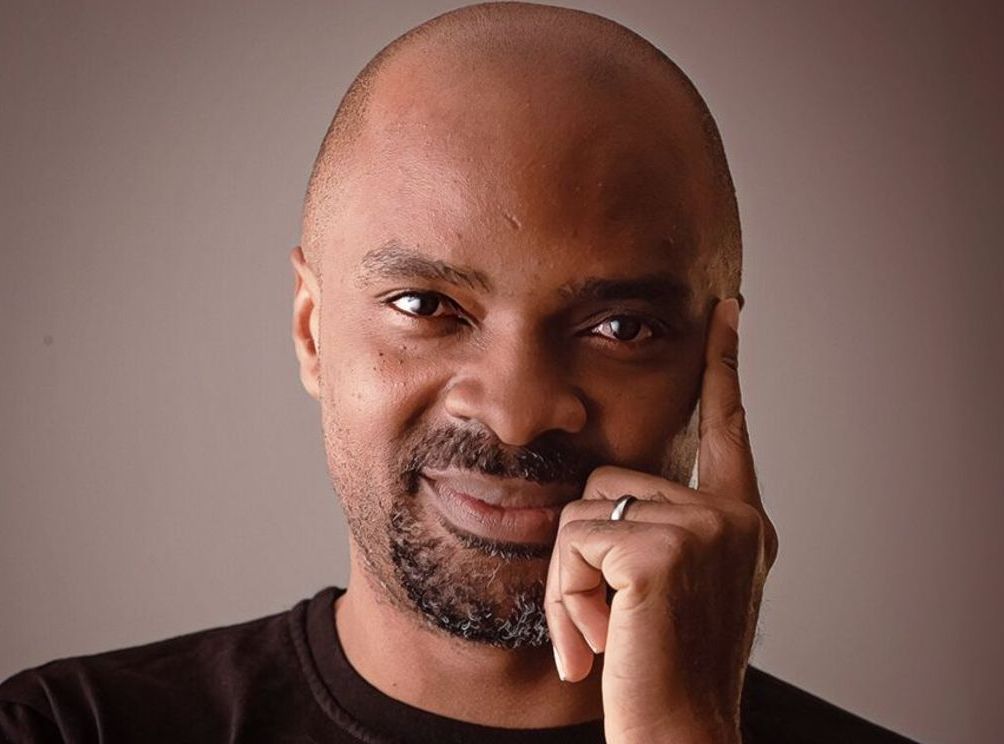 Daniel Oriahi's Journey to Rediscovery: Spending His Hiatus as a Tutor, His Understanding of Nollywood, Human Stories and Teases Upcoming Projects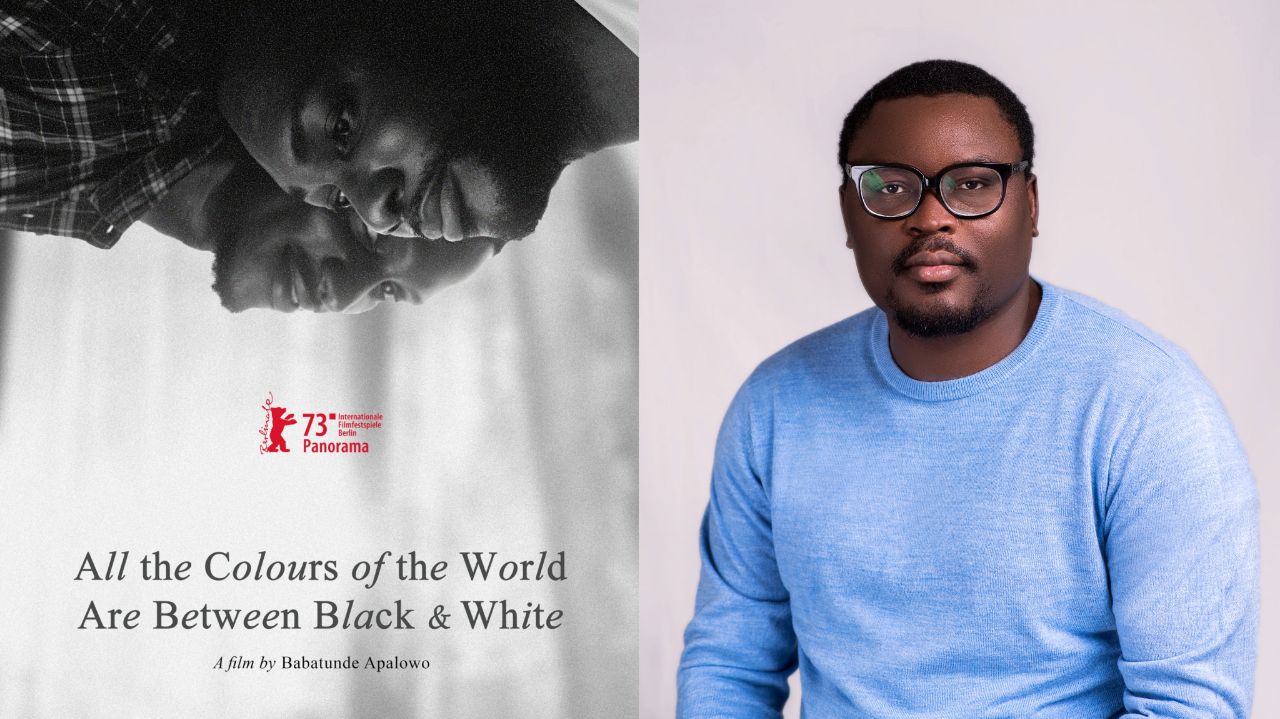 Capturing "Taboo": Babatunde Apalowo on Delivering a Queer Nigerian Film, From Early Challenges to a Berlinale World Premiere
---
"Power intoxicates", is a popular saying, and the same is true on a film set. However, Olaoluwa explains that he is a simple man: "Outside of the film set, I am just Josh. Most of the people I work with are my friends. What gives you the power is the film set, and outside of that, you are just a normal person like everybody else". He reiterates being human above every other thing. "You have to respect everyone on set, and it starts from saying simple things like 'thank you'. A lot of times, I show empathy for my colleagues, and that is how I am able to manage them better. I communicate properly, take the blame when I have to, and not try to be the 'good guy'. If I want everybody to like me, the project would not go as planned. You have to balance empathy and discipline".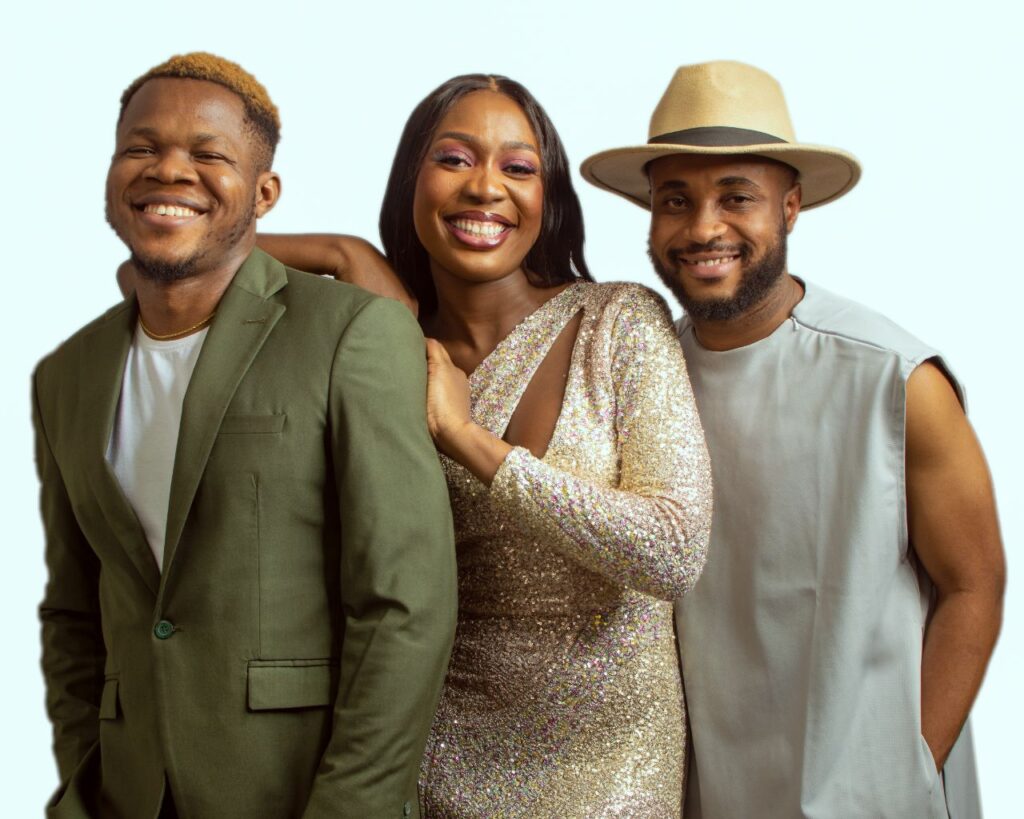 One of the perks of being a producer is working with talents between different age ranges. The cast and crew of Grind were all in their twenties at the time of production. Olaoluwa gives insight to what it's like working with old and young talents. "I always try to avoid classifying them that way. I have worked with the most established people in the industry, as well as the young ones. There is a lot of freedom in working with my peers. We are all learning and discovering stuff, hungry and passionate like our lives depend on it because we have to make a name for ourselves. So, the level of drive and hunger is different. When you work with your peers, it's really just all of you trying to break out. When I work with the older generation, it's more of what can I learn. These people have been there before I have, and they have made most of the mistakes I will make during my time. I approach those projects being open-minded, unlearning everything I knew before so that I can become better".
As he further comments on the rewards of being a young filmmaker, he says, "Information sharing is such a good thing in this generation. The more we know, and the better our films become, the more our industry would be celebrated. Afrobeats is an example; there are so many A-list musicians in the industry, and I can't wait for our films to get to that level. It was coincidental on the set of Grind, but I was very deliberate about the people I wanted to work with. We were and are still a small family. It was a wonderful experience".
Olaoluwa's projects are no strangers to streaming platforms. Grind, after its premiere, became the number one film on Prime Video Naija, same as A Sunday Affair, which was among the top ten films on Netflix. He sheds light on the process: "When I am making a film, I have it in mind to make a good film that people love. Most times, I don't make films with Prime or Netflix in mind. Prime Video had not even launched in Nigeria when Grind had started its production. We were just trying to make a very good film, and every other thing that happened after was just a plus. As a producer, my job is to execute the story well, and whatever cinema or platform it goes to is a plus. It's simply the story fulfilling its purpose".
It is difficult to speak to Olaoluwa without observing his emphasis on serving the story of a film. However, stories are scribed by writers, many of whom are very attached to their works like every other artist. Olaoluwa advises up-and-coming writers: "I feel like every creative person is attached to their work. There is something in writing called 'killing your babies'; You love the story so much, but you don't get too attached to it. The truth is that at the end of the day, everyone is telling a story. A writer writes a story, the director has a different interpretation of the story, and the editor is also trying to tell a story. There are times when directors come up with ideas on set to elevate a script, and it ends up being what people love about the film. Work with people that won't kill the story, and develop good relationships with people whose judgements you trust".
There is no doubt that Olaoluwa's drive is inspired by other great filmmakers. He reveals that Kevin Feige, the primary producer of the Marvel Cinematic Universe is a filmmaker that he looks up to. "One thing that I love about him is the fact that he has been able to make films that are commercial and critical successes. There are people that make average films and make money, and people who make good films that don't make money. I really admire producers that make great films and still make money off them. I want to be that kind of producer. Sometimes, to make good films, you have to shun popular opinion and stay true to your craft. It is very possible; James Cameron did that with Avatar: The Way Of Water, and it is 3 hours long".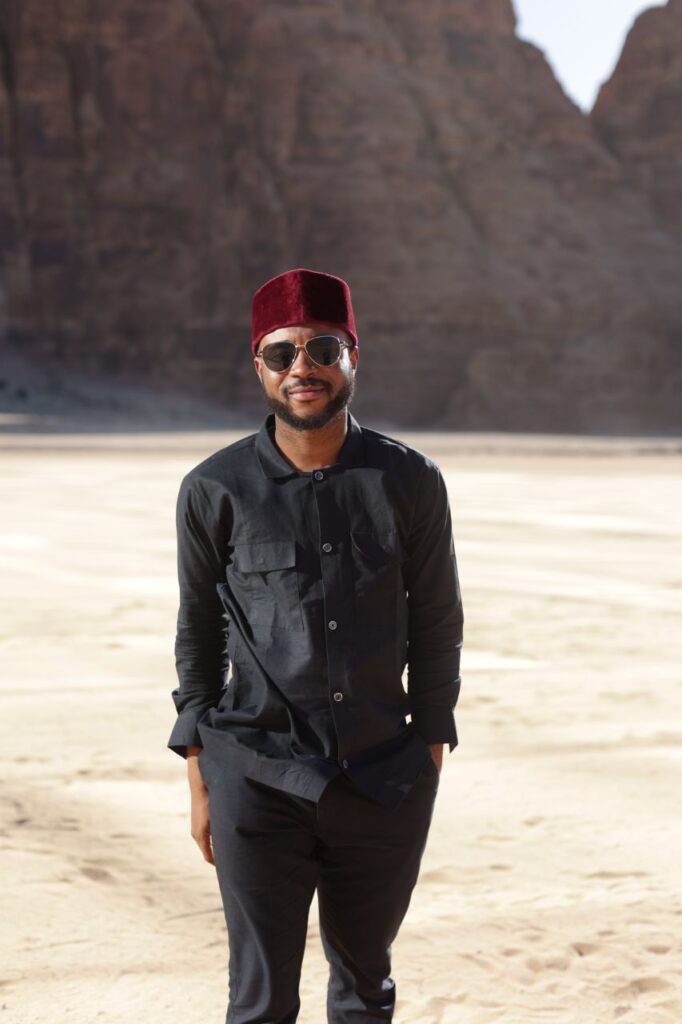 At the forefront of the factors responsible for Olaoluwa's successful career in the last decade is his hunger for knowledge. He attended film schools such as Del-York and EbonyLife Creative Academy. In addition, he studied producing and business of film at Pan Atlantic University. "The day you stop growing is the day you stop adding value. Though I don't want to be perfect, I want to keep getting better at my craft. Film schools encourage collaboration, and there is a lot to learn from everyone. Without collaboration, you can't thrive in the film industry. Unfortunately, many filmmakers in Nigeria don't think much of film schools. But the truth is, sometimes, someone needs to remind you about what you know. There are times you know something, but do not know that you know it. That is what a film school does for you".
Josh, as he is popularly called, has plans to hone his craft this year. "I have been selected by the Red Sea Lodge in Saudi Arabia, and the Torino Film Lab in Italy to develop my next film Fantastic Tale. I want my next film to be better than the last. When you make a good film, it is first of all considered as a good film before it is considered a good Nigerian film. Anyone anywhere in the world should be able to watch your film and know that it is good. That is my goal, and I can only achieve this through growing and building my capacity."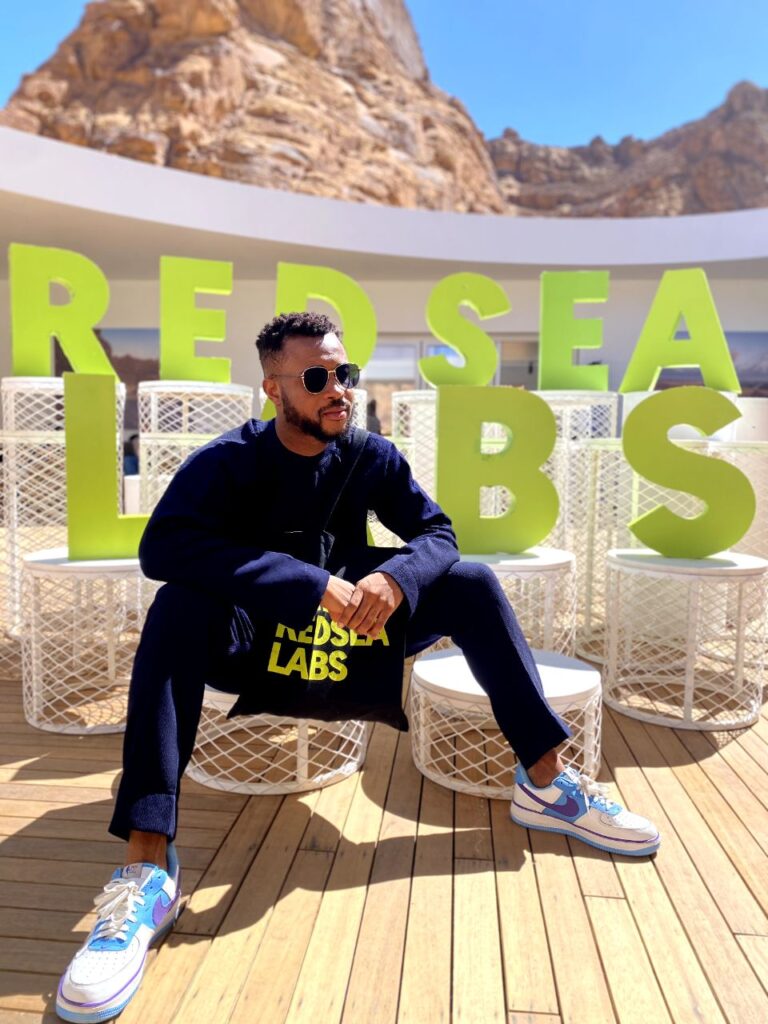 In the past year, the producer's projects have won international awards and have been selected for 18 film festivals. He explains to young filmmakers that festivals are important, and can be balanced with pursuing deals with streaming platforms. "I feel like they are not mutually exclusive. When you make short films, you can't just leave them on your hard drive. People get deals through festivals. There is no magic to it. For every film festival that a filmmaker gets into, there are probably ten rejection emails that they received. You can get your films to festivals and still get them on big platforms. I believe it is a good route to get your film into the mainstream cinema audiences, streaming platforms or cable TV."
---
Share your thoughts in the comments section or on our social media accounts.
Sign Up: Keep track of upcoming films and TV shows on your Google calendar.