Anikulapo is an intriguing period drama directed by Kunle Afolayan that follows the adventures of Saro (Kunle Remi), an aspiring Aso Oke weaver in 17th-century Yorubaland. Anikulapo captured the audience's attention with its culturally rich story, host of characters and outstanding set design. Within two short weeks of its release, it topped Netflix's global chart –  as the most viewed Non-English original –  with nearly 9 million views (subsequently, the production of a four-part sequel series titled Anikulapo: Rise of the Sceptre was officially announced in May). 
---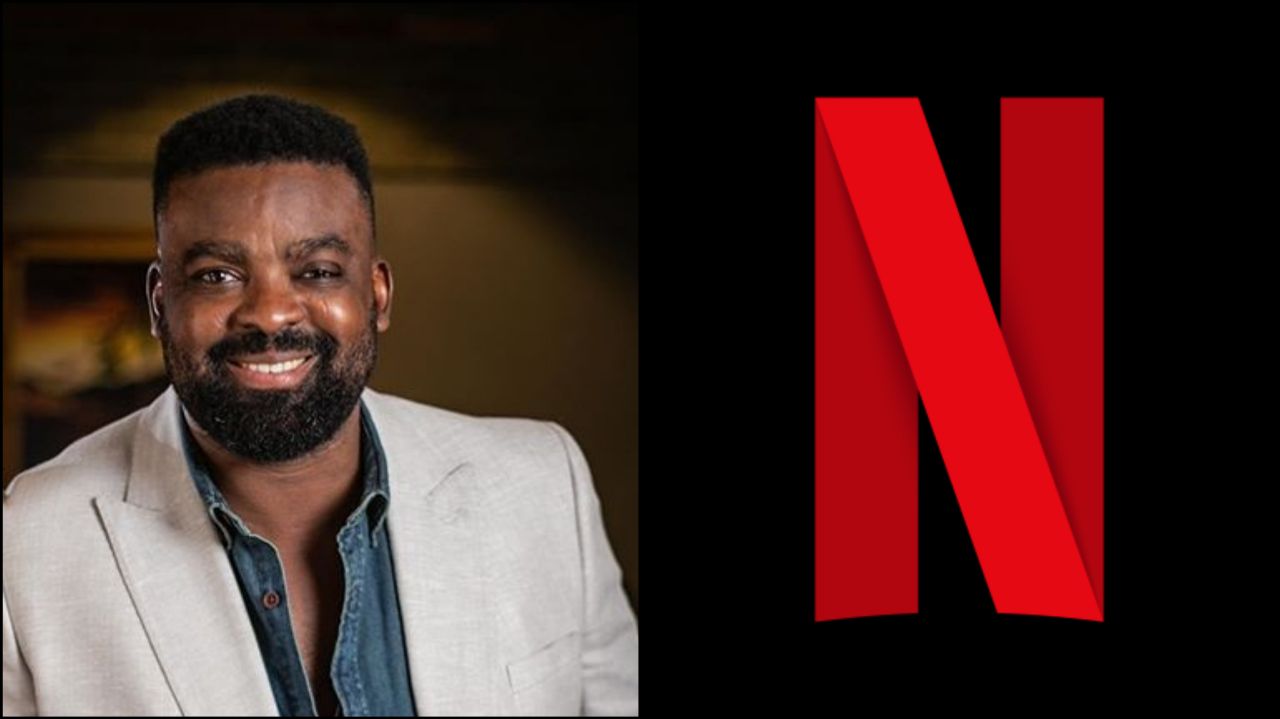 Kunle Afolayan Announces Next Netflix Project, 'IJOGBON', a Coming of Age Family Adventure Film Written By Tunde Babalola
---
From the first scene, when the opening credits roll over a stunning recreation of ancient Oyo Town, Anikulapo's setting and background prove to be solid foundations on which its story could stand. The amount of thought and hard work that had gone into it was so clear that it was only natural to seek out the talented individual behind the artistic direction.  
Adewale Adeleke is an actor, producer, director and all-round filmmaker, who also specializes in set design. He was up for a trip down memory lane (the only thing left to do, as the world waits patiently for Kunle Afolayan to deliver on Anikulapo: Rise of the Sceptre). Here is what the art director had to say about his remarkable work on the set design of Kunle Afolayan's most recent release – and his own Nollywood journey.
I noted from your profile that you are also a movie maker, scriptwriter, actor and producer, as well as an art director. How do you wear all these different hats and juggle them?
I was trained by Razak Olayiwola (popularly known as Ojopagogo). Back then, he had a film school known as Razol Entertainment, where I learnt this work. There, we were taught practically everything that has to do with film production; script writing, directing…there is nothing I was not taught to do. Learning this way made it easier for me. 
What has your experience in the Nigerian film industry been like, so far? When did you first get involved with Nollywood, and how did you come in?
Everybody knows that when you first start out in the Nigerian film industry, you'll most likely struggle. You begin on a rough stage, without any structure or plan. There is a lot of hustling involved. When you first start, you may not even know what you're doing, so the doubts will come, and you'll start asking yourself if you would have been better off doing another job. At the same time, you will keep looking for ways to stand out from everybody else. But thank God for today, that I (my brand) have also become recognizable, and people can point to it and say, "Oh, do you want to do something like this? Talk to Adewale Adeleke and he will be able to deliver."
Immediately I finished training with Razol Entertainment, I started taking jobs on my own. When I first started out, I was a scriptwriter for a period of time. There was another period of time when I was part of the lighting crew on movie sets. Over the course of this journey, I have also had the opportunity to work with the National Theater, under the supervision of the art director (Mr. Abiodun Abbey). I've worked as a crew member for the Calabar Carnival, the Abuja Carnival, the Lagos Carnival and other events across the country since I began working with the National Theater. This allowed me to build a solid foundation in the field of set design.
Why set design? What made you interested in it, and how did you first get into it?
Since my childhood, I've had the gift of being able to build things. This stems from all those practicals in primary school where we would be told to use mud to mold small animales and pots – till my secondary school, when we were asked to build aquariums, make drawing boards or help out if they wanted to build a stage. It was since then that I've been gifted in the area of craftsmanship. As I advanced from there and left secondary school, I continued to use this gift.
Truly, acting is my first love. It is the real reason I came into the industry, in the first place. But as I was doing that, I was still combining scriptwriting with acting. Till tomorrow, I will continue to act – so, I can still take part in acting. But where I trained, we were made to understand that when it comes to the Nigerian film industry, if you don't want to go hungry, you have to be versatile, and know how to work in each department; so that you'll be able to perform well at any task you are given the opportunity to work on.
If your goal is to become a successful actor, and you think acting is the only thing you want to face, you will struggle with poverty and hunger. This came as a challenge to me at the beginning because I wondered "Ha, how will I be able to make it?" So, I went back to the drawing board and thought to myself, what about this gift I've always had right from primary school? How do I make it work for me in the various departments of the film industry?" After all these deliberations, I went to my boss and told him I wanted to be a set designer.
I went out that day and went to work as a bricklayer, for two days, to earn five thousand naira. Then I headed down to Ogunpa market and purchased a box for my set design work). When I bought this big box, back then, I took it straight to my boss's place and the rest is history. After some years, he was the one that introduced me to the art director of National Theater (Abiodun Abbey) and handed me over to him, saying, "you see this boy, he is very creative. He can do this and that." And that was how I started working with the National Theater.
In your capacity as a set designer, do you consider yourself a storyteller?
A good set designer or art director is supposed to know that whatever he puts into the scene for any movie will speak to the audience before any other thing. The way a person's house looks has to show in the character and vice versa. If a character has been shown in a previous scene, and the camera cuts to the interior of their house, without seeing the picture of that person in their house, the audience would be able to think that, "Ha! This room would fit this particular character in this particular scene." I don't know how to explain it, but each character's space must reflect the type of person they are. 
In Anikulapo, the sets used for the Kingdom of Ojumo and Oyo Town had certain similarities but they were also different. Their interiors were different. The paint we used for each kingdom was different. Their roofs were different. The similarities you can see between them is based solely on Youruba culture. For instance, normally – in ancient Yorubaland –  we used to hang clothes on the wall (because, back then, clothes were ironed using heat from the sun. There was nothing called a pressing iron). And when people were done "pressing" their clothes, instead of folding up the clothes that would be worn to ceremonies later on, they would hang them up. All the kingdoms in Yorubaland have that tradition. It's our mentality and cannot change till tomorrow. The only difference between those days and now is the introduction of hangers in modern times. 
Also, big clay pots were put out in each room. In Yorubaland, water was placed in rooms this way, because the people believed that a spirit, Igbona, would flee when it came into a room and saw this water or bitter melon (tangiri). A good art director or set designer has to be able to tell these kinds of stories using their sets, so that people can really get to digest what the filmmaker is trying to portray in the movie; down to the cultures being displayed.
Set design often requires a collaborative effort with other crew departments (e.g. lighting, costume and make-up); which ones would you say influence your work the most?
It is light o! All the departments on a film set still have to work closely together to achieve maximum success. But the first office an art director must work closely with is lighting, with the makeup and costume departments following closely behind.
---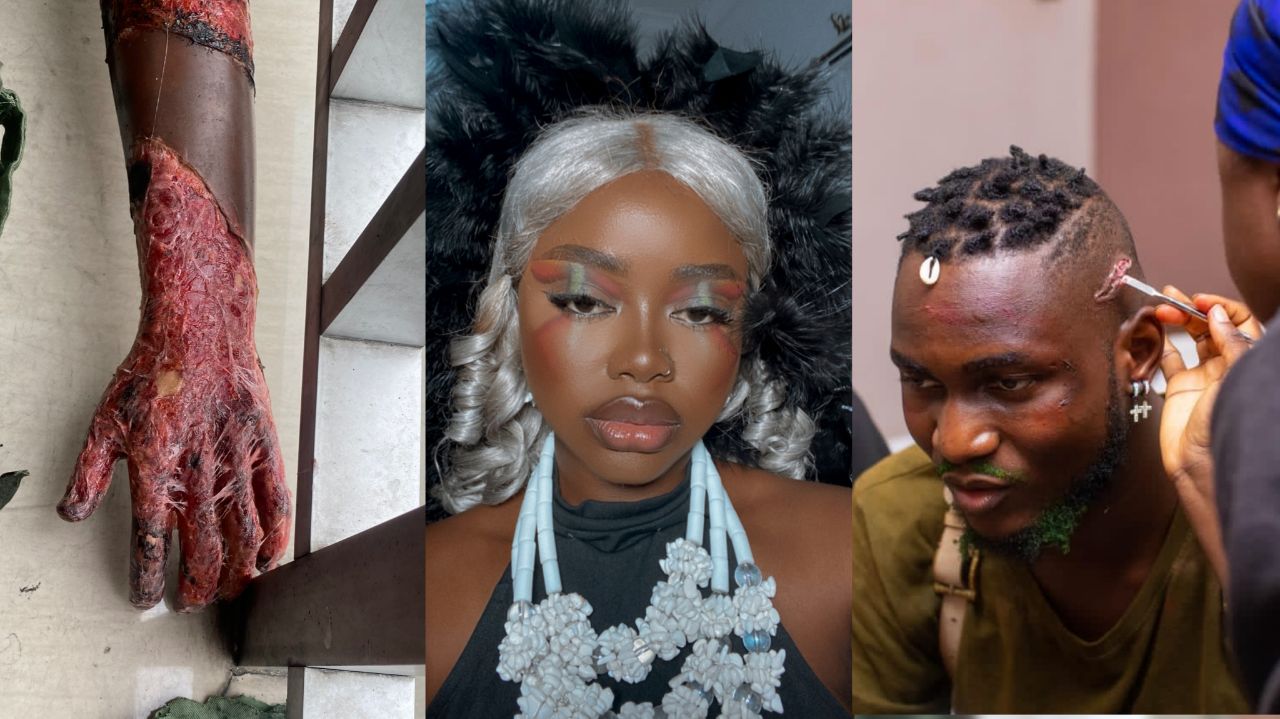 Meet Carina 'CarinaSFX' Ojoko, Special Effects Artist Behind 'Brotherhood', 'The Trade' and 'Blood Sisters'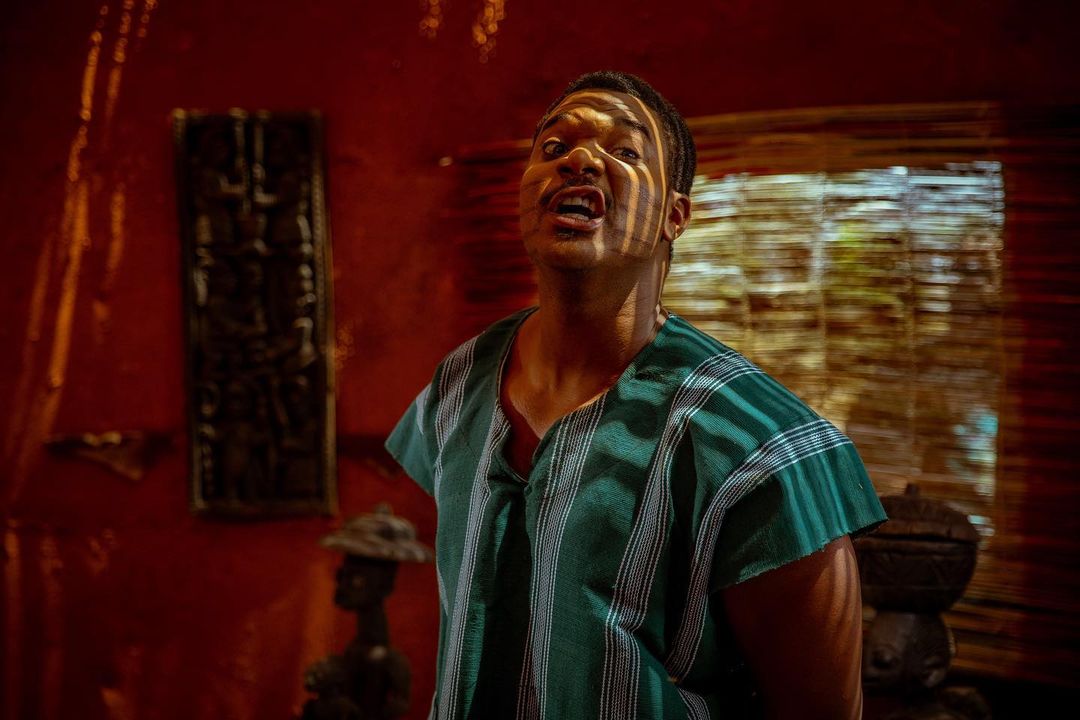 'Anikulapo': In Defence of Saro
---
How do you deal with challenges that arise in set design?
I like challenges a lot. I enjoy it when people challenge me and challenge my brain. Tell me that I can't do something, I like that a lot because it gives me the opportunity to grow. 
Then, I watch foreign films a lot. Foreign films are like classes to me, they are where I tap many things. They inspire me to ask questions like, "How did these people achieve this thing? How did they get it?" But really, there is no miracle there. It's only money that we don't have. I always say that I can also do similar things – build similar structures – with enough creativity. If I don't have the exact materials, I can use paper to build it.  Right from the day when I bought my box, I threw myself into the learning process involved in set design. I got into drawing things, painting them and attaching them to frames. This was how I was able to break through the wall, in those days, and this was how I started. Luckily, people's reception was good. 
The challenge that really bothers me is that being an art director does not give me much room to be an actor as well. We see a lot of challenges when we get to the location; we may get there now and see that there is nothing there, no existing structure but we also want to achieve our dream of what the set should look like. It would be extremely difficult to finish setting up and immediately rush to put on a costume, because a good set designer must be at the camera monitor, to watch out for loopholes that could appear on screen due to the quality of the set. It is not easy, so this is a very big challenge for me because set design takes a lot of my time.
When it comes to set design (both generally, and in the case of Anikulapo), is there a specific image you have in mind that guides your process? What inspires you?
Any time I want to work on a set, I work with different types of directors. As soon as I get the movie's script, I try to picture what I think it should look like and tender these ideas to the director. Then both of us sit down to design it properly and conclude on how we want it to look.
Take the set of Ojumo, for instance. Ojumo is fictional. If there is a town out there called Ojumo, we were not aware of it. We created our own, and this made it very different to Oyo Town. We were only able to create the set design for Ojumo palace because Mr. Kunle Afolayan had a clear image of what he wanted, and then we were able to work together on those ideas. It took a lot of planning and deliberation too, and God didn't let any arguments break out. If he raised any ideas, I would try to see how we could really flesh them out and bring them to life; and he was very open and willing to reason with me. He made it easy for us to create the set of Ojumo palace and everything that had to do with that fictional kingdom. 
Apart from Anikulapo, what other movies have you worked on as a set designer?
I've worked on many different films over the years, like; Ageshinkole (for which he won the Best Art Director Award at the 2023 AMVCAs), The Chronicles, Owo Okuta, Tangiri, The Reckoner, Eni Owo, Orishada and so on. In the process, I've collaborated with different directors like Kunle Afolayan, Adebayo Tijani, Muyiwa Ademola, Razak Olayiwola, Paul Utomi, Caliph Ibn. Uzar, and Olayinka Abioye among others.
What is the most challenging set you've ever had to build?
The most challenging set I've ever had to build was for a carnival – Calabar Carnival. Actually, the hardest one was the Abuja carnival, because I was not called until two weeks after they started the set design. The journey was rough. Then, because of the close deadline, I had to work for four days straight. I was just eating and working because I was too restless to leave the set. I wanted the work to be done well, within the set time. This was about 12 years ago.
The experiences I faced while doing that job made me realize that I had to go back to school, otherwise, I could end up serving people that did not know the things that I knew. I was happy at the end, because the challenges of the job made me grow. I kept hustling and I thank God for where I am today.
Regarding Anikulapo, in what way was the movie different for you? And what is your favorite setup in the entire movie? 
In Anikulapo, there is no set I don't like o! Is it the Old Oyo palace we want to talk about or that exterior? Or the Oja (marketplace).  If you ask me to list them all, I may not be able to. But I can list about three. 
The Ojumo palace; I love anything that has to do with Ojumo a lot because we created it from the grass to finish. No, literally, we built it on a rock and there are pictures and videos to prove it 
Then, the market. That set was not a joke.
My third pick would be Saro's house – basically, anything that has to do with Ojumo, I like it a lot.
What are your hopes and opinions on the future of set design in Nollywood?
Many things have changed in the film industry, and how we work these days is not how we used to work – because there are investors now. These investors have created space for producers to put money down and build our own space. 
It gives us the freedom to do what we want – what the filmmakers want – without considering financial constraints. It also solves a lot of challenges we used to face.
---
Join the conversation in the comments section or on Twitter.
Dear reader, do you have a production department that you would like to know more about?
Or are you a Nollywood crew member and would like to promote your craft in this series? Reach out to us.
Sign Up: Keep track of upcoming films and TV shows on your Google calendar.