In this issue of Nollywood's Hidden Men and Women, Carina Ojoko shares with us what being a film makeup and special effects (SFX) artist is like and her experience in Nollywood.
With a filmography that includes Brotherhood, Blood Sisters, The Trade, and Hey You, amongst many other projects, she sheds light on how she got into the artistry; an experience somewhat like "an epiphany", how she selects her projects, challenges in the industry and even has a memorable funny set story.
---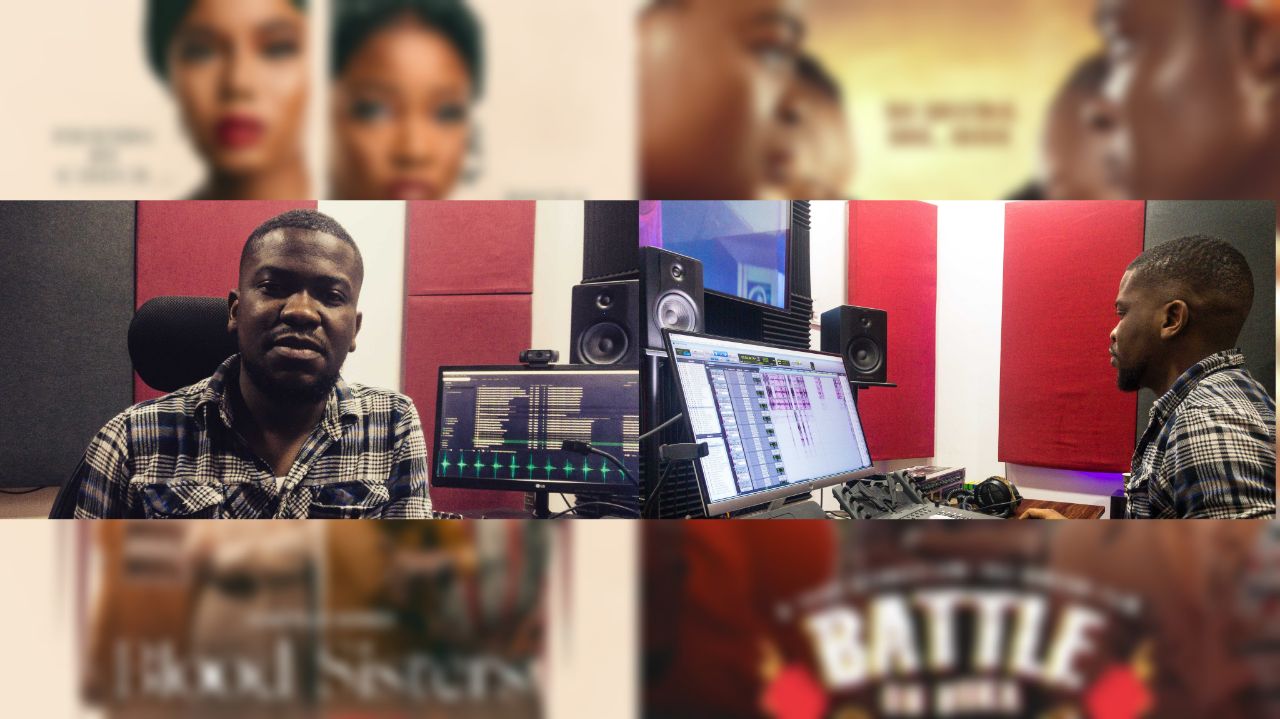 Meet Kolade Morakinyo, the Sound Designer Behind 'Omo Ghetto', 'Battle on Buka Street' and 'Blood Sisters'
---
Getting To Know Carina 'CarinaSFX' Ojoko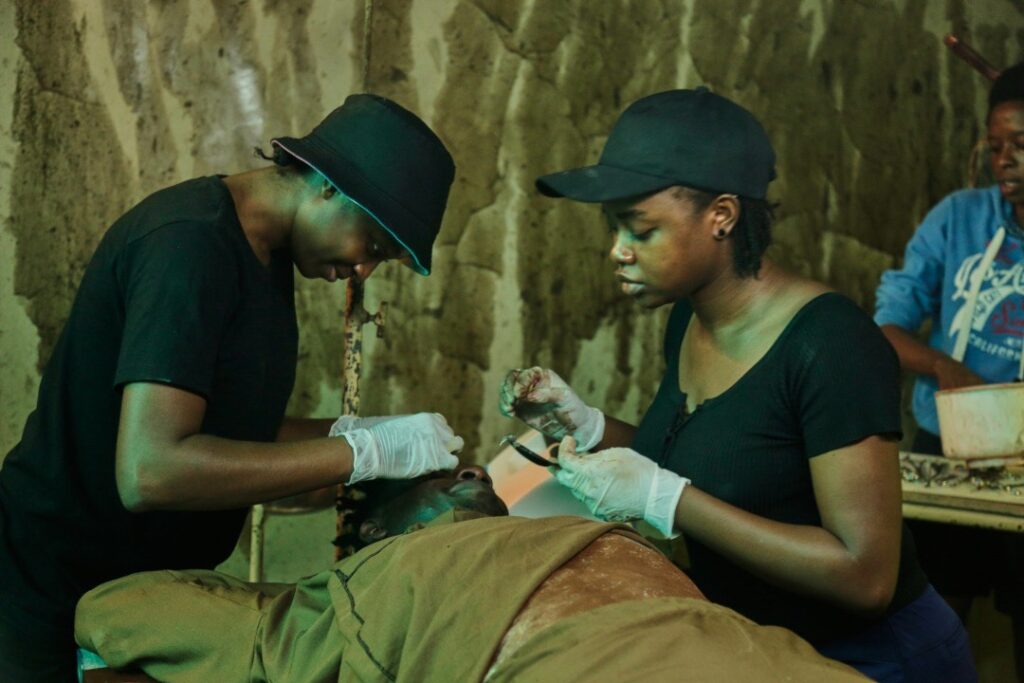 For those who do not know, who is Carina Ojoko?
Carina Ojoko is an Igbo girl from Anambra state. She is a film makeup artist and also a special effects (SFX) artist.
If you had to, how would you describe your work to a five-year-old?
I would probably say my job is like playing house with pretty dolls and also playing doctor at the same time. But this time, a doctor that makes you sick.
How did you come about doing what you do?
It was like an epiphany. But not to be that dramatic, I was genuinely thinking of what I would do after school and for some reason my mind went towards film and special effects makeup. I did a quick research and here I am.
Experience in Nollywood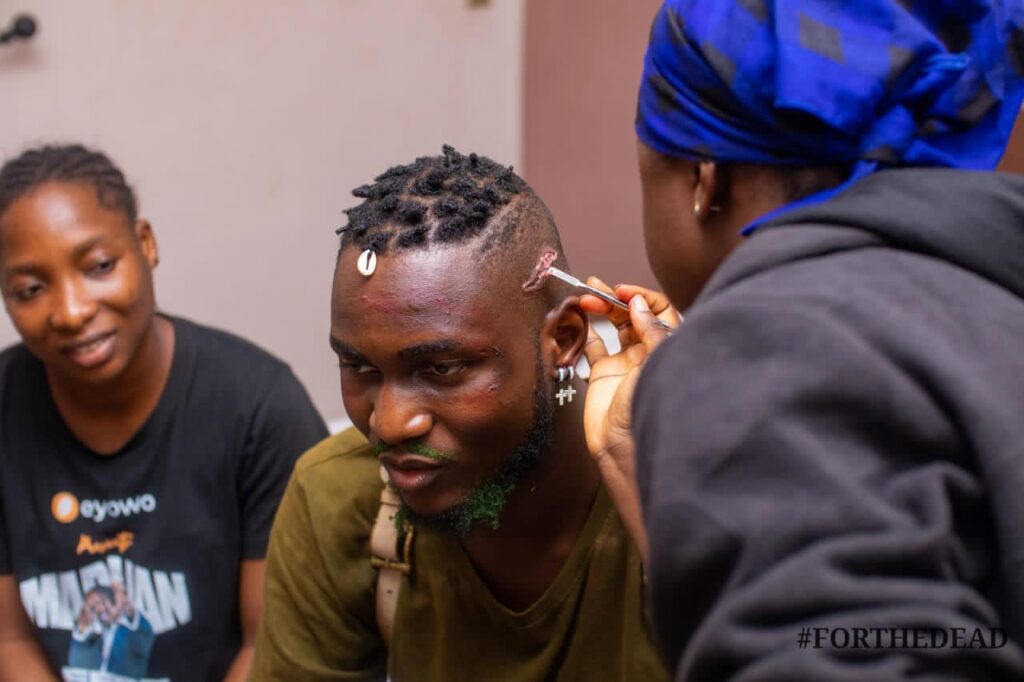 Can you share with us the Nollywood projects you have worked on so far?
So far I've worked on a couple of projects either as the head of the makeup/hair department or as a lead special effects artist. These projects include Brotherhood, Blood Sisters, The Trade, The Black Book, Sugar Rush, Hey You, Rattlesnake, Elevator Baby, MTV Shuga Naija 3 and 4, etc
Do you have any favourites or which of your works would you say you are especially proud of?
I'm proud of all my projects. They all have something special attached to it. The experiences are different and that's one of the things I love about my work.
Which would you say was your most challenging project?
I think each project has its own challenges to be fair and so many things can create challenges in your workspace.
As a special effects artist (and film makeup artist), what are some challenges you've faced or face in the industry?
I think the biggest challenge I have both as a film makeup artist and as an SFX artist is time. Nollywood has the idea that any type of makeup be it effect or beauty should not waste any time. You want to create a Hollywood standard look but you don't have Hollywood time. It makes you rush your work, especially the effects. I tell people it takes hours to do certain looks but you are asked to get it done under the hour (depending on the look). Also, another challenge is SFX is very broad and it's never a one-man job, but what a team of 10 would achieve, one person is supposed to do it here. These are just some challenges amongst many others.
How appreciated do you think your role is in Nollywood?
I believe we are getting some accolades now. People are seeing the need and use for makeup and effects and I'm glad we are moving forward.
You worked on Netflix's original series Blood Sisters, how did you feel about its massive success?
I was definitely excited and happy to see the show do such great numbers. It was a lot of hard work put together in 9 weeks and it got what it deserved.
There was a Twitter outrage after the release of Blood Sisters, with some people not pleased about possible spoilers that they got from seeing you share your works on the timeline. What were you able to learn from this incident?
I learned that maybe Twitter is not for me. I didn't learn anything in particular from that. Everyone has their opinions and that's okay.
Back to your work and helping readers understand your process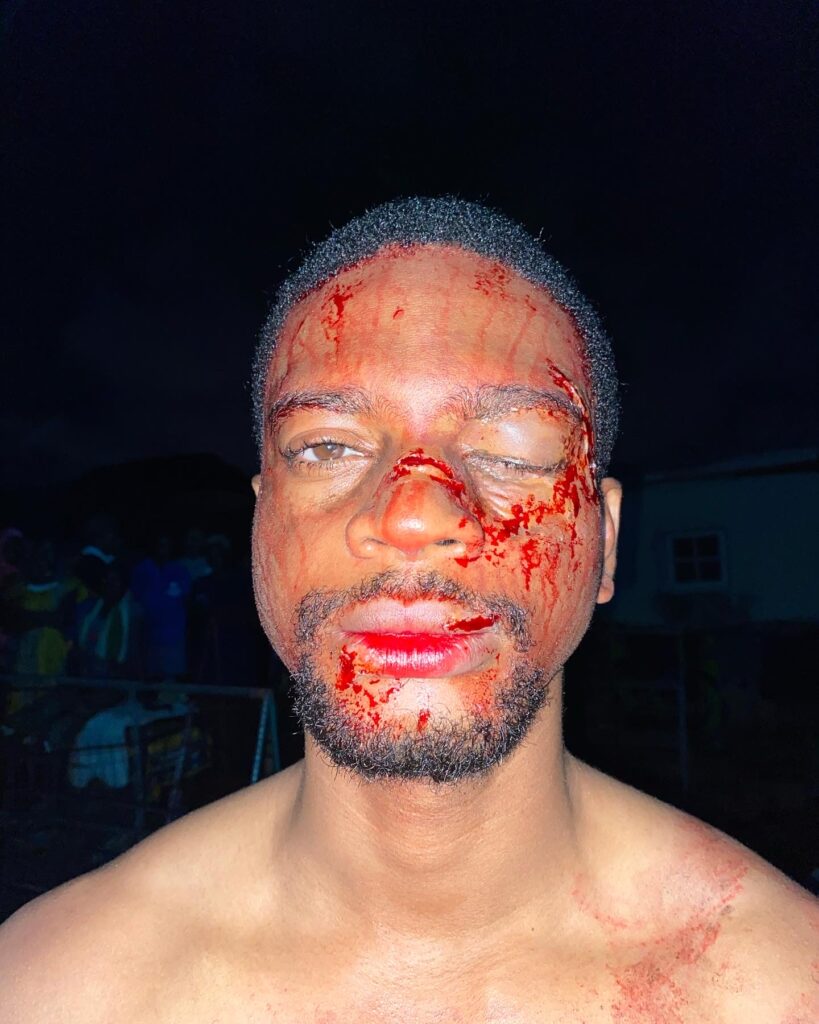 How do you select your projects?
Well, I always look out for a good story, to be honest. I enjoy a good read. And it warms my heart when I get a script I enjoy.
What kind of training or education have you done for your line of work?
I did attend Del York Creative Academy in 2019 and I teach myself a lot of things as well by doing research and watching videos.
What is your workflow?
I always prep before starting a project. I make a mood board and share with the team. Then I try to match my mood board with the cast and make any necessary adjustments. I make sure I meet with the director to discuss everything makeup on the project. I brief my team.
Then, if I need to make prosthetics I make sure to do them before getting to set. If possible, I introduce myself to the actors before the project starts. If not, I do so on set. And from there we work hard to have a good production.
How do you manage the consistency of makeup throughout a shoot?
Well, take lots of pictures with details. That mostly helps.
---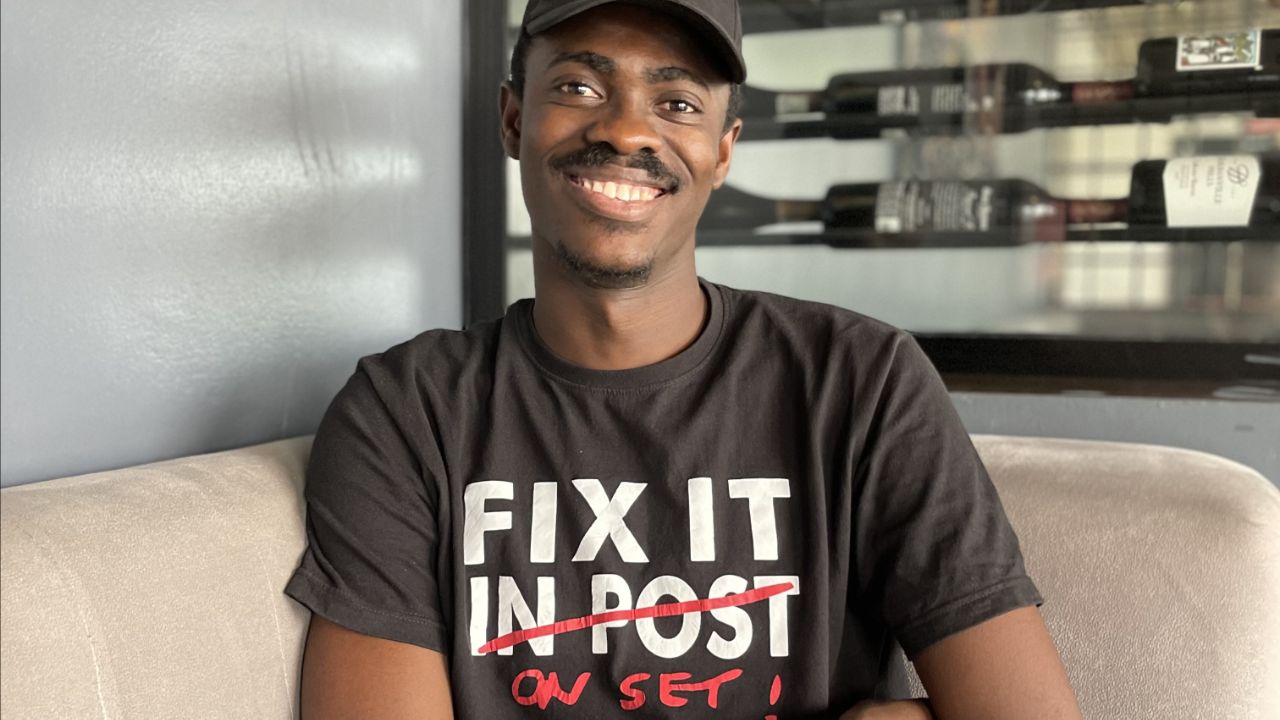 Film Mischief 2022: Meet Olakunle Martini Akande, The Editor Behind Play Network's 'Nneka The Pretty Serpent' and AfMag's 'Venge'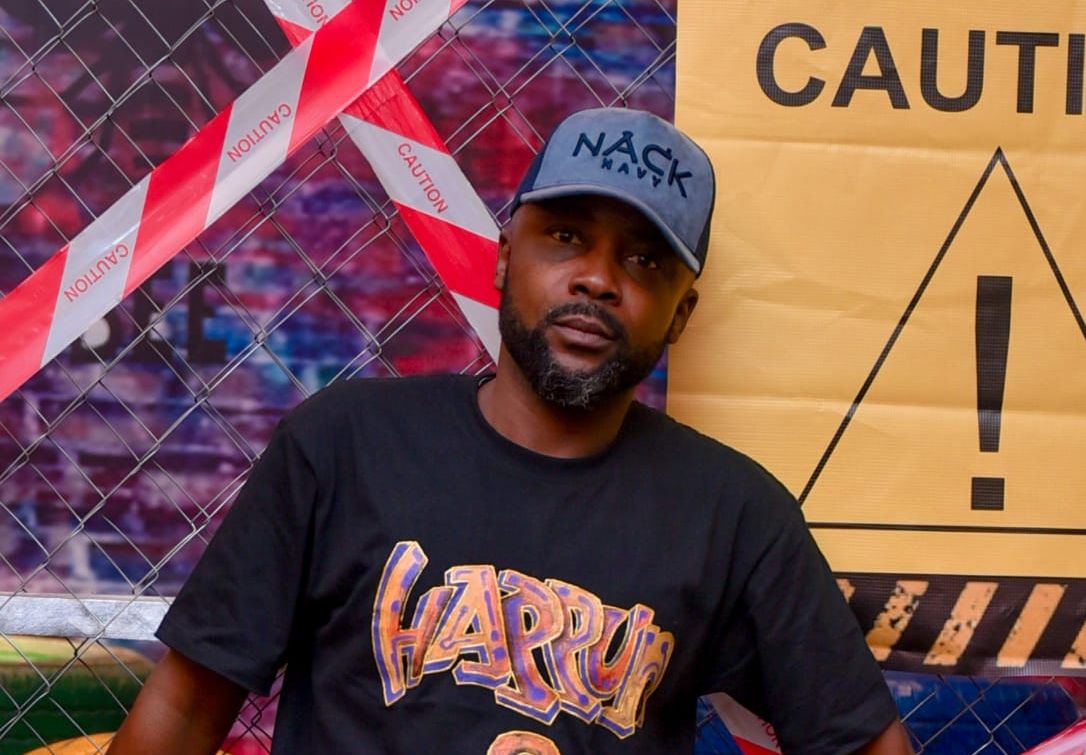 Meet Olalekan 'Lekan Swanky' Isiaka, the Production Designer Behind 'Shanty Town' and 'Omo Ghetto: The Saga'—His Most Challenging Projects So Far
---
What is a typical working day like for you?
Get to set. Set up our workstation. Eat breakfast. And wait for our lovely actors to be brought in for makeup. And once we are done, and the set is ready, we shoot.
After reading a script, how do you know what kind of makeup to use? Do you enjoy creative freedom or discuss with the director or production team the desired effect for a particular character or scene?
As I stated, I have a mood board and discuss with the director. It always helps when you discuss with the team in order to get clarity on some things. That makes it easier to know which products to use as well.
For film makeup, are there usually any fixed makeup rules you have to follow?
Yes, certainly there are rules to follow for makeup for TV and film.
Special effects makeup oftentimes involves a lot of trial and error. How do you stay calm, focused and motivated even when things don't go exactly according to plan?
If it's a makeup style being tried for the first time, I always try to let the team know I'm new with this technique and I will try my best. It's not easy to stay calm but sometimes you have tried your best and it doesn't work out as you hoped. I'm always open to learning. I don't know it all and sometimes I fail.
Are there ever situations where an actor or actress does not like or is not satisfied with their makeup? If so, how do you handle this, especially with possibly tight shooting schedules?
Yes, of course. I can try to please them by doing what they want. Most times in my case, it is usually actors bringing in personal preferences to how they would like to look versus what the character should be. If the actor is being unreasonable after I have tried to appease them, I would probably let the production know the challenges I'm facing.
What is something you wish the industry did differently?
Better working hours and actually sticking with it. Midnight crew is not something to boast about.
Are there any set stories you can share with us?
(laughs) Well, I have been on a set where the EP (who I think is new to film) bought drinks and weed for a club scene for the extras and before the scene started all the extras were high and we had to cancel the shoot because they really started clubbing. And for some reason, all the crew members got yelled at 2 am in the morning because of the whole situation. And I was asking myself what it had to do with us because we didn't give them drinks and weed, did we?
Do you have any role models or people that inspire you as a film makeup artist/ special effects artist?
Absolutely. Barrie Gower, Mike Marino, and Kiana Jones to mention a few.
What can we expect from CarinaSFX in the future?
Expect us to do better because we improve and learn every day.
Do you have any advice for aspiring special effects artist/ film makeup artists in the industry?
I would advise aspiring film makeup and SFX artists to keep practicing. I know the struggles and challenges to get the materials needed to learn, but it helps if you start small. Do research and find substitutes and put something out there in order to have a body of work to showcase when you have an opportunity to sell yourself for a job.
What has been keeping you up recently? (movies, TV series, books, music, podcasts) Kindly share some recommendations with us.
Due to my busy schedule, I have been rewatching old shows. I rewatched Big Bang Theory and now rewatching The Office, and Parks and Recreation.
---
Join the conversation in the comments section or on Twitter.
Sign Up: Keep track of upcoming films and TV shows on your Google calendar.
Dear reader, do you have a production department that you would like to know more about?
Or are you a Nollywood crew member and would like to promote your craft in this series? Reach out to us.