Over time, the South African dramas I've seen are well-crafted stories that are thought-provoking and have compelling characters. With series like Queen Sono, Blood and Water, Jiva and many others, I'd always go into any of their dramas with high hopes. The latest South African Netflix series, Savage Beauty, is no different. The six-episode drama is a story of revenge, betrayal, and power. It revolves around Zinhle (Rosemary Zimu), a young woman with a troubled past, a burden that she and her siblings share. Her arduous past tracks back to the CEO of a worldwide beauty brand, Don Bhengu (Dumisani Mbebe) and his wife, Grace (Nthati Moshesh), who exploited them as kids and are responsible for her sister's death. Fuelled with vengeance, Zinhle embarks on a revenge-thirst journey with her brother, Bonga (Mpho Sebeng), to bring down the world of Don Bhengu.
---
'Silverton Siege' Review: An Average Hostage Thriller that Fails to Duly Honour the Original Event
---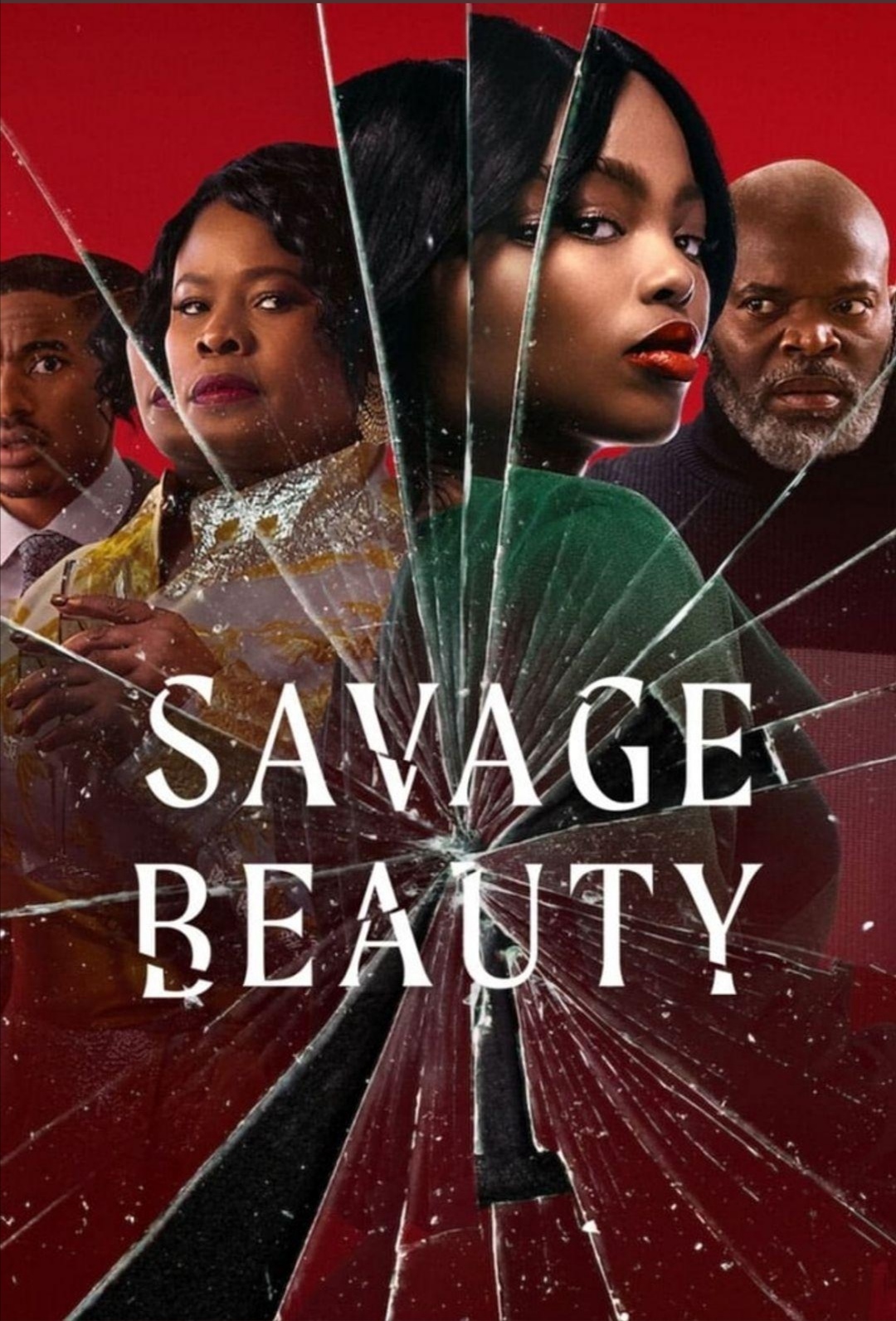 Savage Beauty opens strongly and immediately makes it clear that viewers are in for a dramatic affair. The six-episode series evokes curiosity and grips viewers into its mystery until the end. These are elements that predominantly work well in South African series of this nature– at least the ones I've seen. Its appealing nature doesn't end there, and it flourishes more due to the compelling performances of its actors. The performance of Nthati Moshesh as Grace, a ferocious matriarch who would do anything for herself and her cubs, is particularly applaudable. Her character thrives; a strong feeling of enthusiasm comes with watching her. She commands every scene she occupies, and other characters make the series worthwhile alongside her. Combining a solid ensemble cast makes it edgy and adds just enough to reel viewers to participate in Zhinle's journey for revenge. However, Rosemary Zimu, playing the series' main protagonist fails to conjure a strong screen presence with the likes of  Nthati Moshesh and Dumisani Mbebe. In the long run, beyond Zinhle's schemes to thwart the success of the Bhengu empire, a viewer would be more invested in seeing the other characters than her.
---
'Amandla' Review: Shock Value over Organic Character Development in an Interesting South African Debut from Nerina de Jager
'Happiness Ever After' Review: South African Romantic Drama Showcases Three More Sides to Love
---
The Netflix series incorporates topical issues like the contention over being Black and the public's beauty standard. The Bhenghu beauty corporation gained backlash for always retaining fair complexion models as the face of their brand, thus the emergence of Zinhle, a black beauty. This begs a serious question- does being fair mean you are not African enough? The creator of the series, Lebogang Mogashoa, indirectly pushes viewers to question what they would also do in their quest for power. The wide gap between the rich and the poor is vividly portrayed, how being privileged and grounded in wealth can sweep off crimes like they never existed. 
The plot is intricately woven, and it can make viewers consider the prospect that, like the Bhengu company, many corporations are likely to be built on the back of the powerless who have been forgotten. The Netflix series, however, does not stop only at using Zinhle's quest for revenge to drive the plot but intertwines subplots of romance and lust to make it more intriguing. Savage Beauty ends on a cliffhanger. Its thrilling elements and cleverly knitted schemes make it a series that is worth waiting for.
Rating: 7/10
Share your thoughts in the comments section or on our social media accounts.
Keep track of upcoming films and TV shows with Google calendar.
Side Musings
There is no way you don't like the character of Grace Bhengu.

The songs in the series are really good.

One could see it coming for Bonga. Even though he wanted Don and his empire gone, he got more involved so he wouldn't seem like a coward to his sister. Man looked so innocent.
Savage Beauty is streaming on Netflix.