In 1981, a year after Waheed Ayinla Omowura's death, the Colombian writer, Gabriel Garcia Marquez, published a novel, titled, "Chronicles of a Death Foretold". The story begins the morning of Santiago Nasar's death. Santiago has just returned from an all-night wedding without knowing the marriage has been dissolved. Two hours after the wedding, the groom finds out his bride isn't a virgin and he throws her out. After being beaten by her mother, she confesses under duress that it was Santiago Nasar who deflowered her. Her two brothers get two knives, go to the butcher, sharpen it, and announce to the world that they will murder Santiago Nasar; they told the butchers, the priest heard of it, the Mayor heard of it, the police heard of it, the milk lady, everyone heard of the premonition of his death, even his own mother, except Santiago Nasar.
---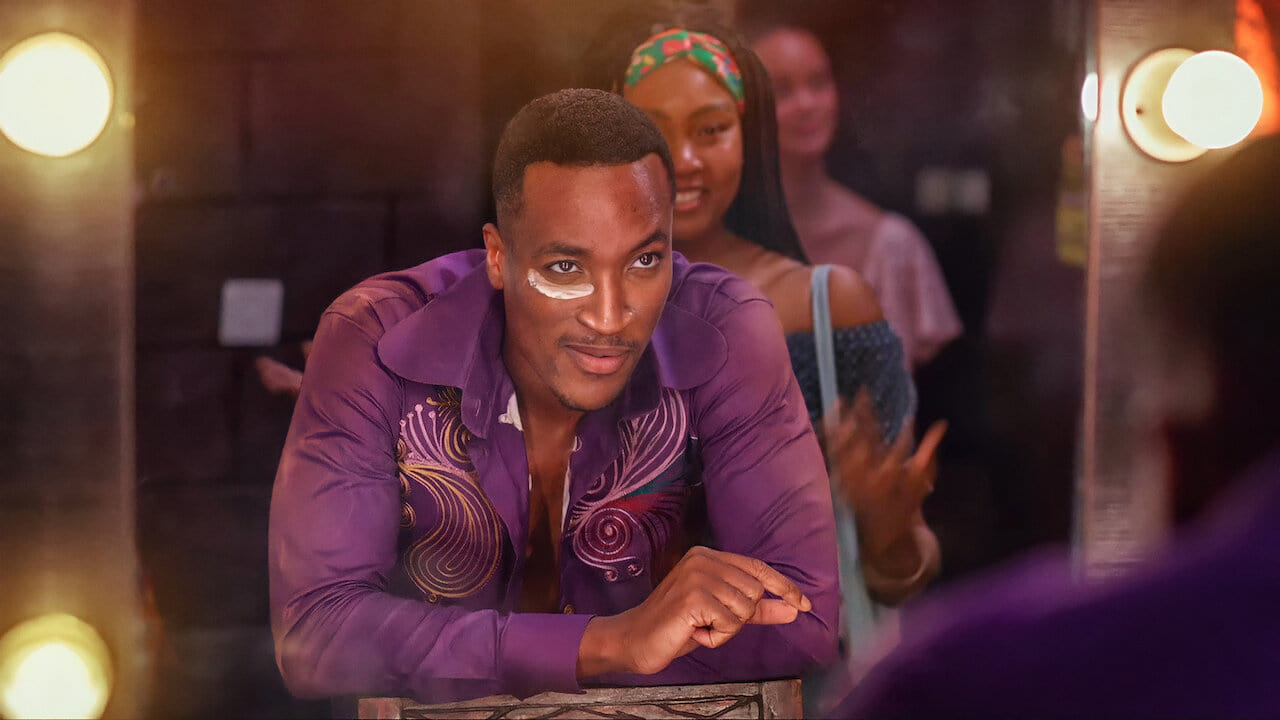 'The Man Of God' Review: Bolanle Austen-Peters' Netflix Release Fails to Inspire Faith
---

The milk lady, Clotilde Armenta, tells Santiago's mother of the threat. Thinking her son is in the house, she locks the doors. But Santiago isn't indoors, and when the aggrieved brothers come after him, his mother had locked him outdoors with his murderers. He is stabbed twenty-two times and dies from seven fatal injuries. It is all so peculiar, as Ayinla Omowura's death. Far less popularized before its occurrence as Santiago's, but equally as ominous; because six months before his death, during a band rehearsal, Ayinla Omowura had pointed to his manager, Fatai Bayewu, and declared to everyone that Bayewu would be his murderer.

Tunde Kelani's Ayinla caters particularly to the music. With each beat, a new song of Ayinla is introduced, its origin explained. 1970s Abeokuta was Ayinla Omowura's empire. He was at the peak of his musical prowess, fame, and power. His hubris, choleric anger, at this time, had long been overdue for a climax. Interwoven into Tunde Kelani's colourful take on Ayinla's life is a constant glamourising. The regal purples and the dazzling gold of his lace attires, the shining necklaces and rings, the grand vehicles, the beautiful women that flocked around him like birds in plume, and the carefully constructed overarching sense—as with Garcia Marquez's Chronicles of a Death Foretold—that the protagonist's death is imminent. This latter point is reinforced by the director's quieting of the scenes that lead to his death—save for the ironic song he performed the night before the morning he was murdered.

Lateef Adedimeji, who plays the titular character, is an excellent actor. Walk into all his scenes in Sugar Rush, walk out. Find him becoming a star in Kudi Klepto. You will realise it is far too premature to say this is his apotheosis. There is more excellence to come. What makes Lateef Adedimeji stand out—and any other brilliant actor—is the understanding of nuance and the ability to contain drama. It is evidenced in the quiet scenes before his death, the scene where the masquerade visits his home, where he changes facial expressions as any attention-wanting, power-drunk Yoruba big man would. To understand a character is one thing, to express it excellently is another; and to find the thin line in-between, that is the stuff of brilliance. Biopics are known to bring out great actors because they are usually drama invested—even fictionalised biopics as in this case. It'd be difficult to single out a scene that depicts the height of Lateef's performance. There are just numerous tiny moments where he slips a gesture here, a coy smile there, an inflection here, or boisterously declares with an all-encompassing wave of his arm: SERVE THEM ROUND!
---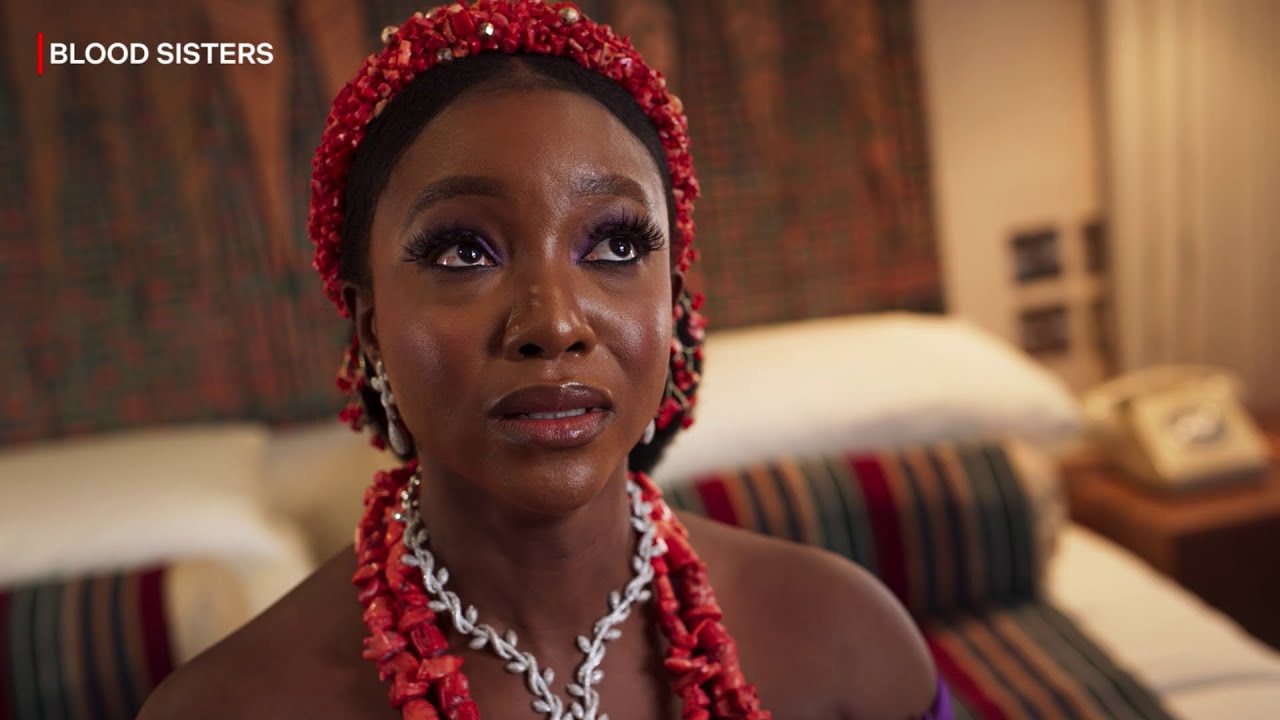 'Blood Sisters' Review: A Bloody Promising Affair Between Netflix and EbonyLife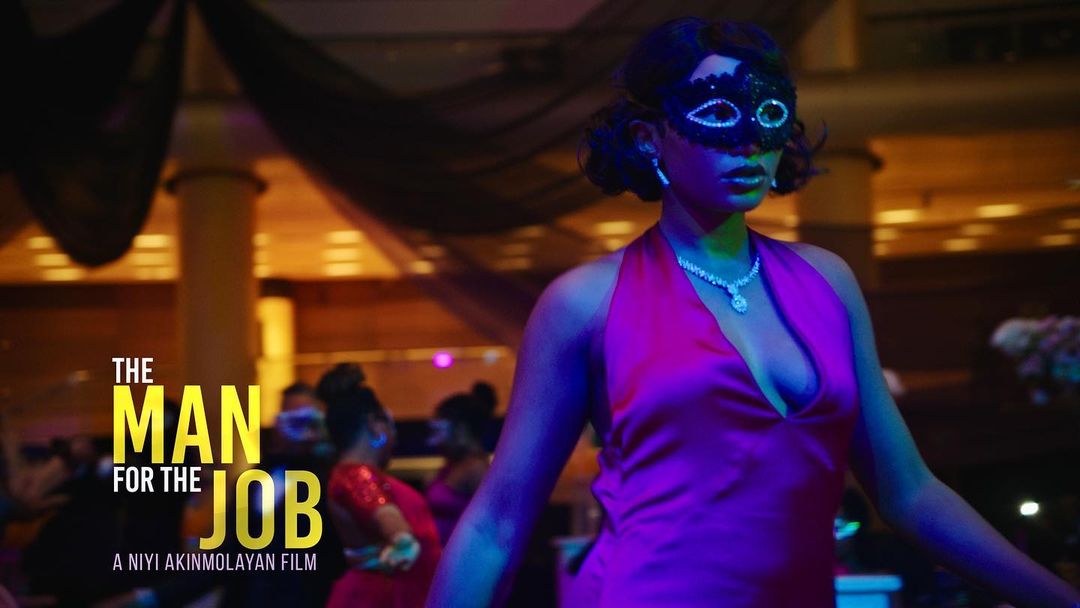 'The Man for the Job' Review: The Man for the Job?
---

There are others who complement Lateef's performance. Kunle Afolayan plays a music producer; Debo Adebayo (Mr Macaroni) does pretty well for an Instagram comedian; Omowumi Dada shines as the femme fatale, Deborah; Bimbo Manuel carries his role efficiently; as does Ade Laoye, who surprisingly gets a proper arc. Ade Laoye's character plies her story concurrently with Ayinla as a reporter tasked to interview the press-elusive star who eventually defines herself upon Ayinla's death. What one can say of the acting generally is "efficient". There are lapses, but they come from the minor roles. But at the nadir of minor roles, there is still Bimbo Ademoye (Breaded Life), whom I've never seen misinterpret a role, and who continues that streak here.

Tunde Kelani has come to a strong point in his career. His style is defined and evident. For him, music has always been a favourite element, alongside depictions of the press, the upholding of culture, his beautiful vistas of establishing shots, conglomerates of people singing/protesting/worshipping, his fascination with royalty and cultural icons, and, in Ayinla, he brings to a number of scenes, compositions as neat as Kunle Afolayan's hair parting. The score is excellent, the colours are gorgeous, and there was a persistent sense in me that only Tade Ogidan (Gold Statue) could have done this as effectively as Tunde Kelani. All of Tunde Kelani's directorial elements are present in Ayinla, yet this isn't his finest piece; just as the acting, one word defines it: "Efficient". There is some sloppiness to the storytelling; the story starts a bit late and it'd make little sense if Ayinla Omowura wasn't a known musical icon. In addition, the principal mode of transitioning feels outdated; I think Lateef Adedimeji should have sang instead of lip-synching; the film could have been segued differently to keep the pacing sharper; and the fight scenes could have been better choreographed.

In the end, the film leaves one thinking about death and hubris and Ayinla's music, which I feel are the most important things the filmmaker would have wanted the audience to feel. There were moments that emphasize this in the cinema. I saw it on Father's Day and this meant children brought their parents to the cinema. A roomful of seniors, in the final scenes, sang along at the top of their voices with Ayinla Omowura. Particularly the ominous song about being reborn and being honored as a newborn child. It is ominous that he'd sing this song the night before he was murdered. It was a wholesome moment, to have the crowd sing in a cinema as though it was in a theatre, or, more accurately, an Ayinla Omowura show. There are various ominousness to Ayinla Omowura's story. And I find it peculiar that just a year after his death, Gabriel Garcia Marquez published "Chronicles of a Death Foretold".

Rating: 7/10
You can share your thoughts in the comments section or on our social media accounts.
---
Side Musings
Tunde Kelani's cameo is wholesome!
Another praise singing for Lateef Adedimeji's performance.
The props were excellent. From the notes to Muritala references, it was quite impressive.
Ayinla is available on Netflix from May 20.